First Cruise Ship Set for May 4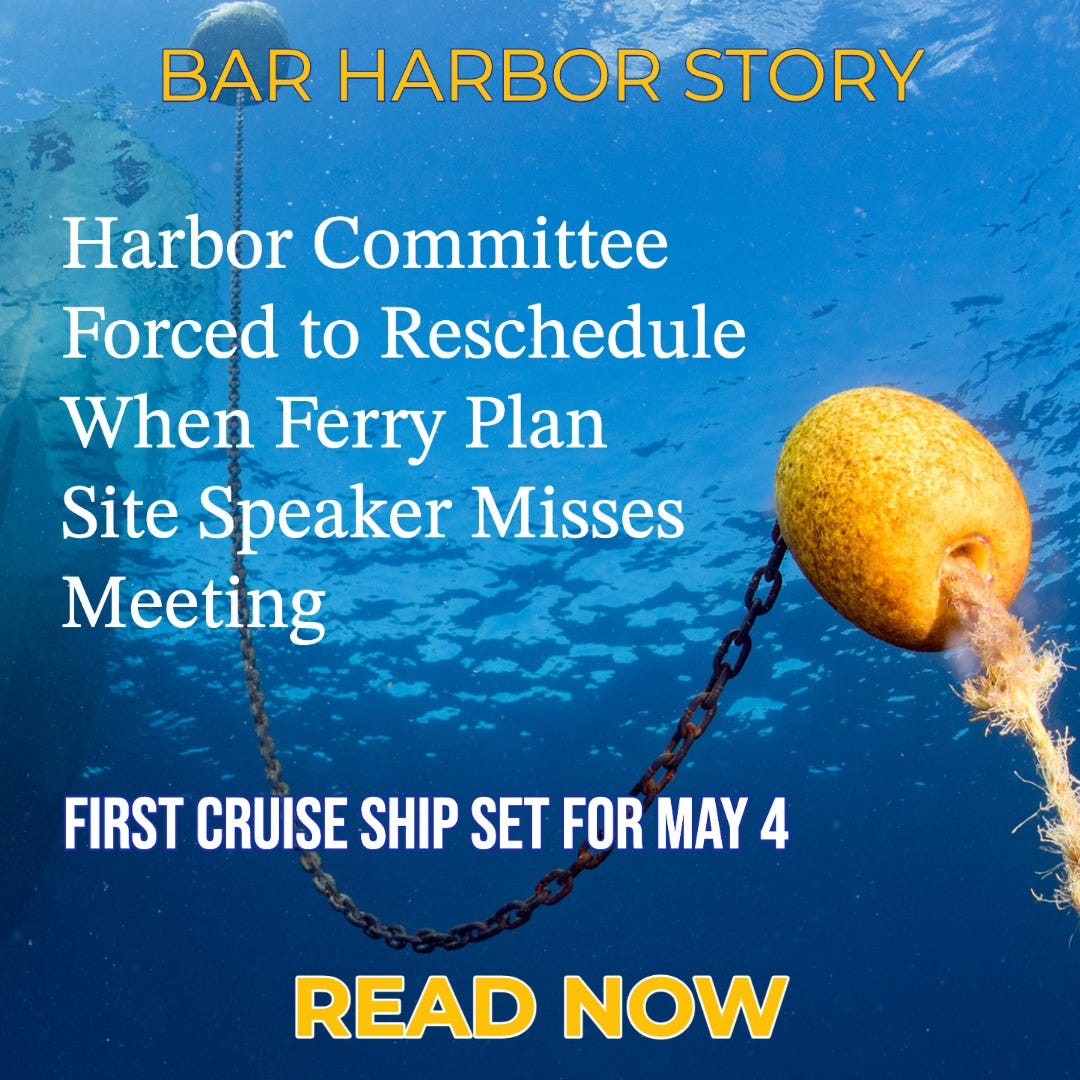 BAR HARBOR—"I have a work number," Harbor Committee member Pancho Cole announced from his seat in the Bar Harbor Council Chair. And for this meeting of the Harbor Committee that work number for a speaker's phone made Cole a pretty important man.
Most meetings, things can go off without a hitch, but the Harbor Committee has had a string of bad luck lately. Its March meeting lacked a quorum, lasting only 11 minutes. In February, the committee also lacked a quorum, but discussed the marina project on Route 3, the site of Bay Ferries and The Cat. This is town-owned land at 121 Eden Street.
This Monday's meeting lasted until 4:13, just a couple minutes after Cole announced that he had a work number on his cell phone.
That number that Cole had? It was for Travis Pryor of GEI Consultants, the firm that was contracted to do the inspection and assessment of Bar Harbor's ferry terminal site, which was originally built in the 1950s and currently supports The Cat in its service from town to Yarmouth, Nova Scotia, Canada. The Cat is expected to continue its service beginning in late May and will be at the site, gearing up and getting ready for its season sometime earlier in May.
GEI also is creating a concept plan for the land and water use at the site. Town residents have said that they hoped for a marina and public use of a portion of the site, which the town purchased in 2018. In 2021, the Town Council charged the Harbor Committee with working on a master plan for the site.
GEI has held a site visit, kick-off meeting, and has told Harbor Committee Chair Jeff Miller that it is gathering stakeholder input, which will be compiled and originally had said that input would be presented at the committee's February 13 meeting.
That didn't happen.
Pryor also didn't appear at the committee's meeting on Monday.
"I was really counting on him being here," Miller said as committee members waited for Pryor's arrival.
Cole said, "I have a work number."
"Call it," Miller said.
Cole put his phone on speaker as it rang.
And after a few rings, Pryor answered, which seemed to be both good news and bad news for the group. He was reachable, but he definitely wasn't in Bar Harbor; he was in his office.
"Travis, this is the Harbor Committee in Bar Harbor," Miller said as Cole slid the phone across the desk toward him.
Pryor's voice cracked a bit when he responded. He thought the meeting was the next week, he said when informed that they were waiting for him. "So sorry about that. Is there another date?"
The committee quickly asked Harbormaster Chris Wharff to put together a 7 p.m. Zoom meeting for next Monday, which Council Chair Valerie Peacock said should be fine as long as the notice for the meeting went out as soon as possible to satisfy the law that public meetings of municipal boards and committees need to have reasonable notice. There is a Zoom link for public attendance. As of press time, that agenda hasn't been posted, but we will include it in our ON THE AGENDA for next week. We'll also update this story and provide the link here.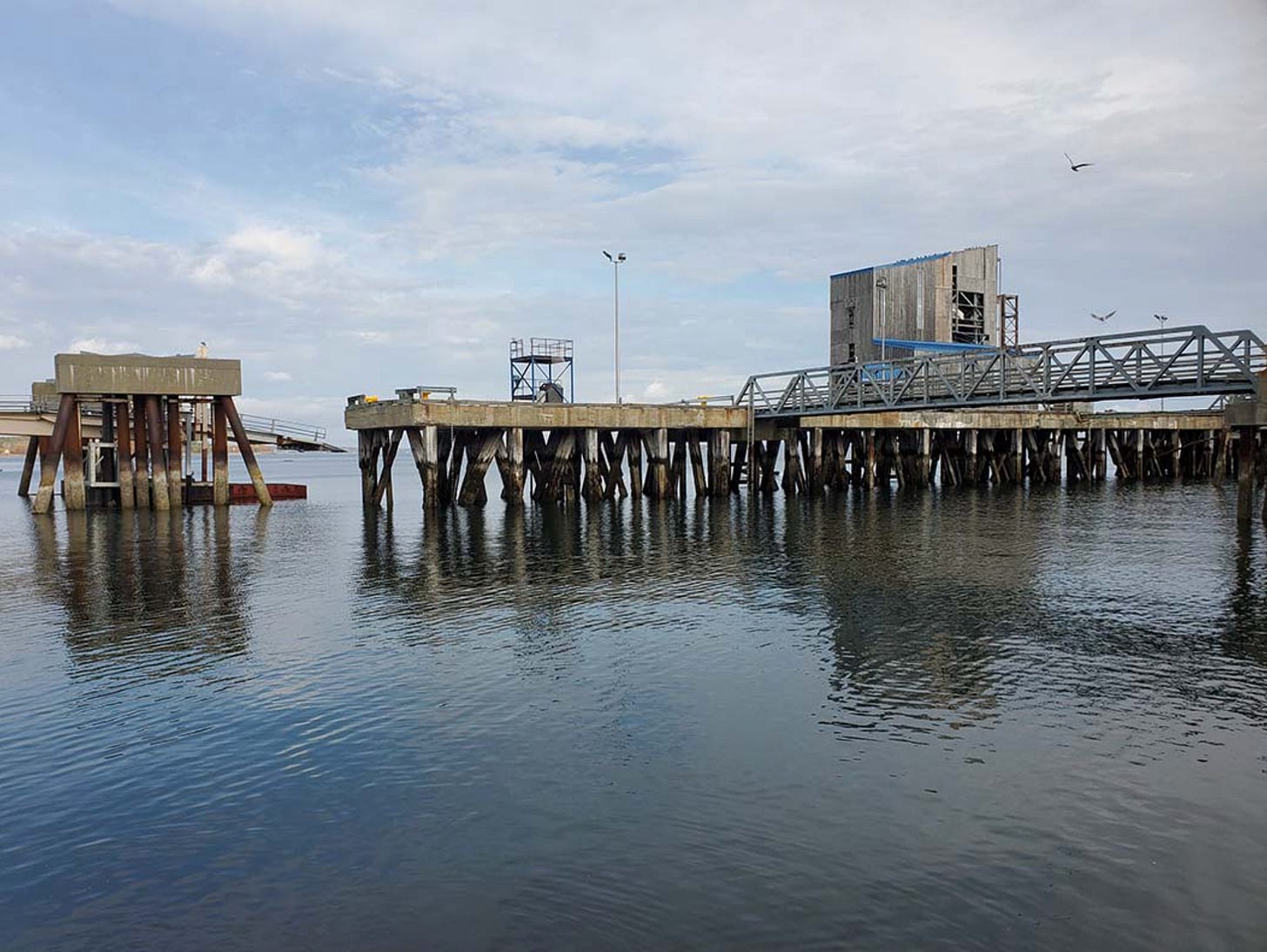 ---
OTHER NEWS
There were no minutes to approve for March or February. The new hoist at the town pier should be in by May 15, Wharff said.
"We're just gearing up, getting ready to go," Wharff said of activities at the harbor office.
Cruise ship reservations are what is currently on the schedule at the town's website. The first ship is scheduled for May 4, Wharff said, adding, "We're getting yacht reservations like crazy."
The cruise ship on the website is up to date. The first ship is May 4 and it will be sailing from Bermuda with potentially 2,376 guests. It will be using Anchorage B1. No cruise ships are scheduled for Anchorage A or Anchorage B2 until May 28.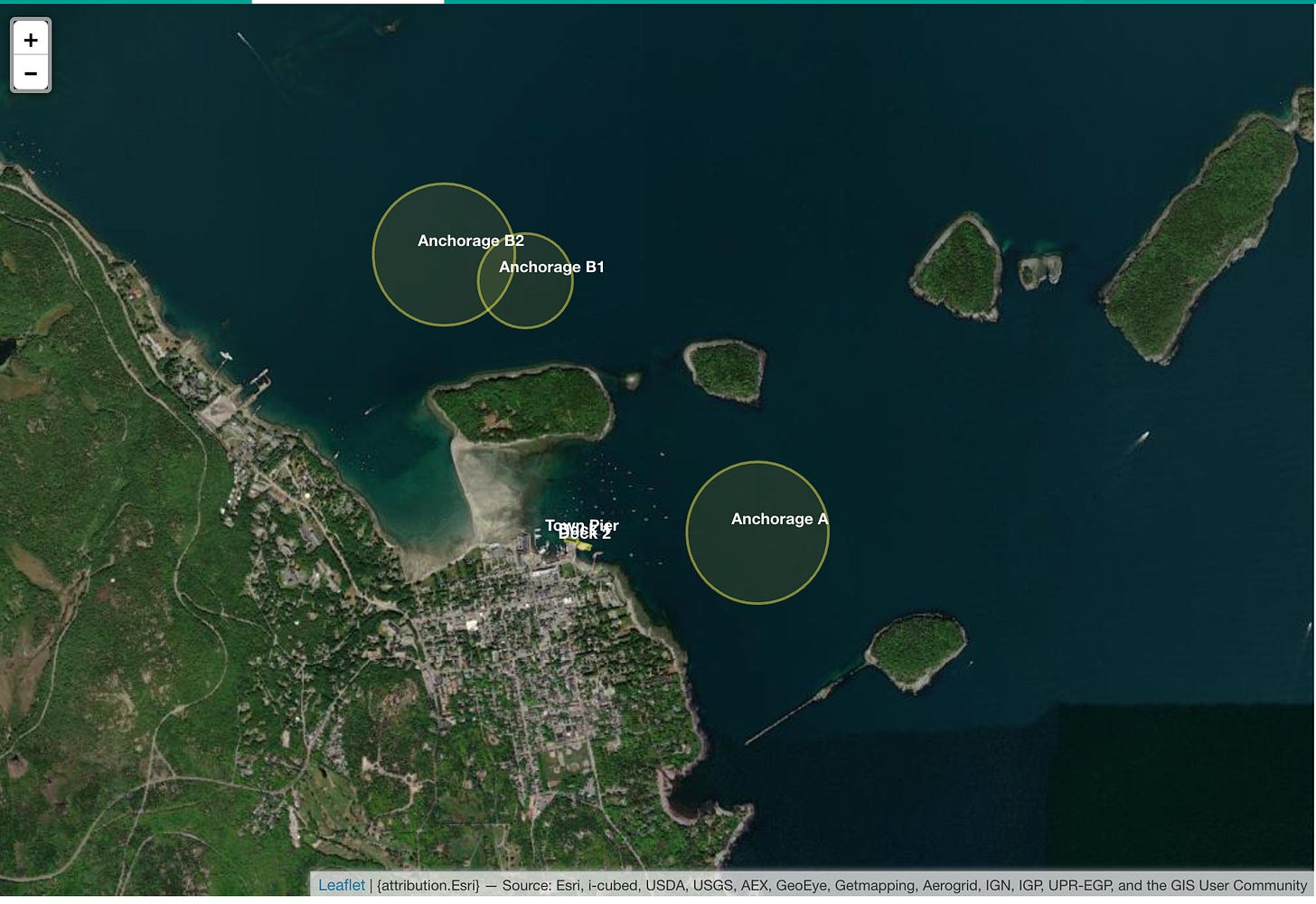 ---
LINKS TO LEARN MORE
https://www.barharbormaine.gov/393/Ferry-Terminal
https://www.barharbormaine.gov/DocumentCenter/View/4904/GEI-Engineering-Final-Report-on-the-Bar-Harbor-Ferry-Terminal-Pier-Evaluation?bidId=
Bar Harbor's Comprehensive Plan documents
Bar Harbor's Existing Conditions Report
https://www.barharbormaine.gov/DocumentCenter/View/3054/Steering-Committee-Recommendations-20190211
Town Looks For Adaptable Plan for Potential Public Marina, Including Potential Cruise Ship Tendering
Committee Worries Over Communication About Town's Plans at Former Ferry Terminal
Town Council Receives Update on Ferry Terminal Plan
THE ZOOM LINK FOR THE UPCOMING MEETING.
---
Bar Harbor Story is a reader-supported publication. To receive new posts and support our work, consider becoming a free or paid subscriber. Thank you so much for being here with us! We promise you we're hustling to get all this covered and apologize for what we miss.