More snow predicted for tomorrow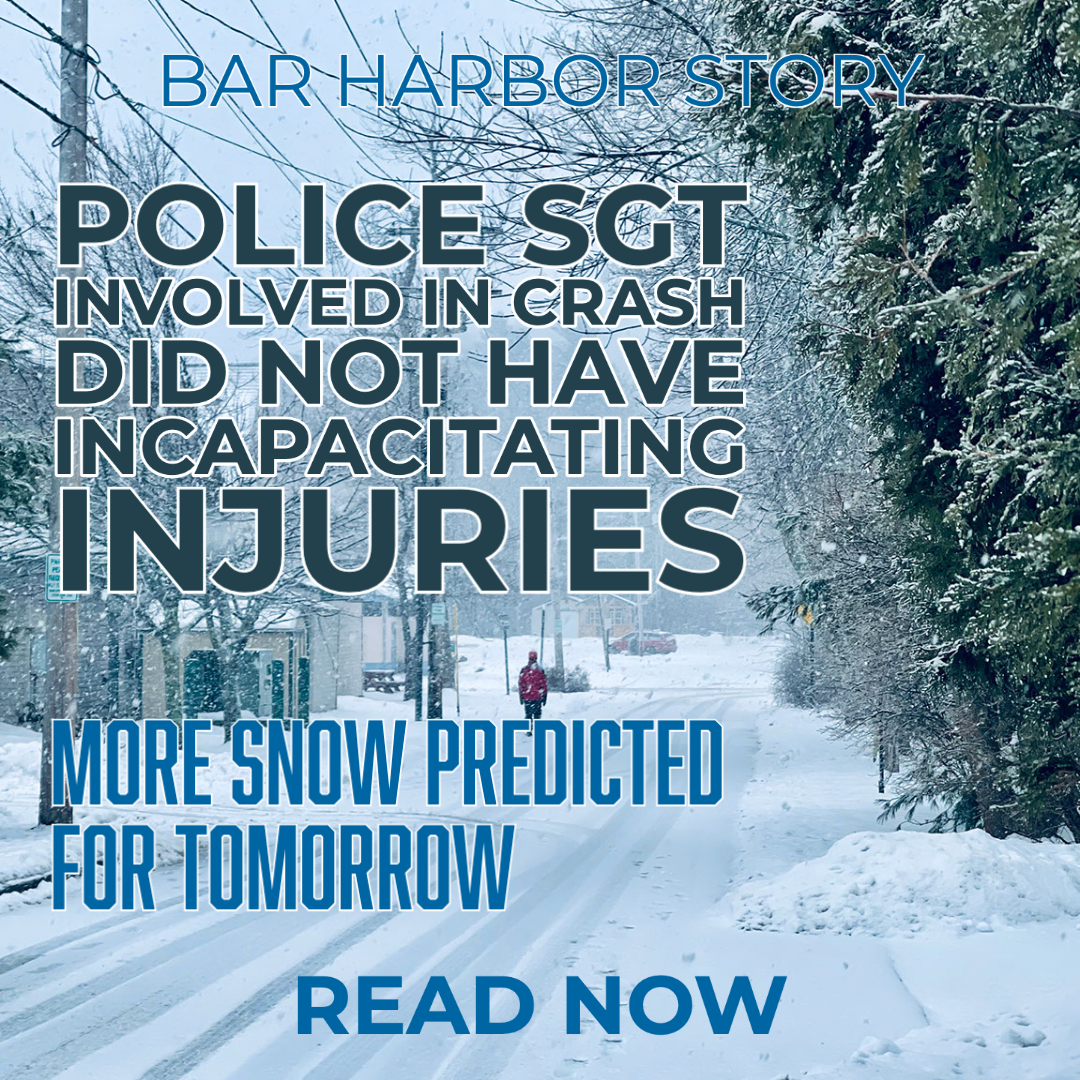 BAR HARBOR—Sgt. Leigh Guildford was sitting in a police cruiser parked on the Eagle Lake Road on Thursday, shortly before 1 p.m. when his cruiser was hit from behind by another vehicle on the roadway.
Both Sgt. Guildford and the operator of the other vehicle were taken to MDI Hospital. Neither had incapacitating injuries, according to Bar Harbor Police Chief Jim Willis.
According to Officer Jerrod Hardy, "Southwest Harbor PD were contacted to investigate the crash per department policy."
According to scanner traffic, the other car allegedly had air bag deployment.
The accident was one of many throughout Hancock County that afternoon. In Bar Harbor, at the same time as the collision, a bus was stuck on Eagle Lake Road, which was eventually closed.
Guildford was first a law enforcement officer in Bar Harbor, working part time in the early 1980s. He was also an officer in Pittsfield and Ellsworth. He was also an Ellsworth city councilor. He began working for Mount Desert in the late 2000s.
Another storm is predicted for Saturday. Accuweather predicts 6-10 inches beginning Saturday at 4 a.m. through Saturday at 11 p.m..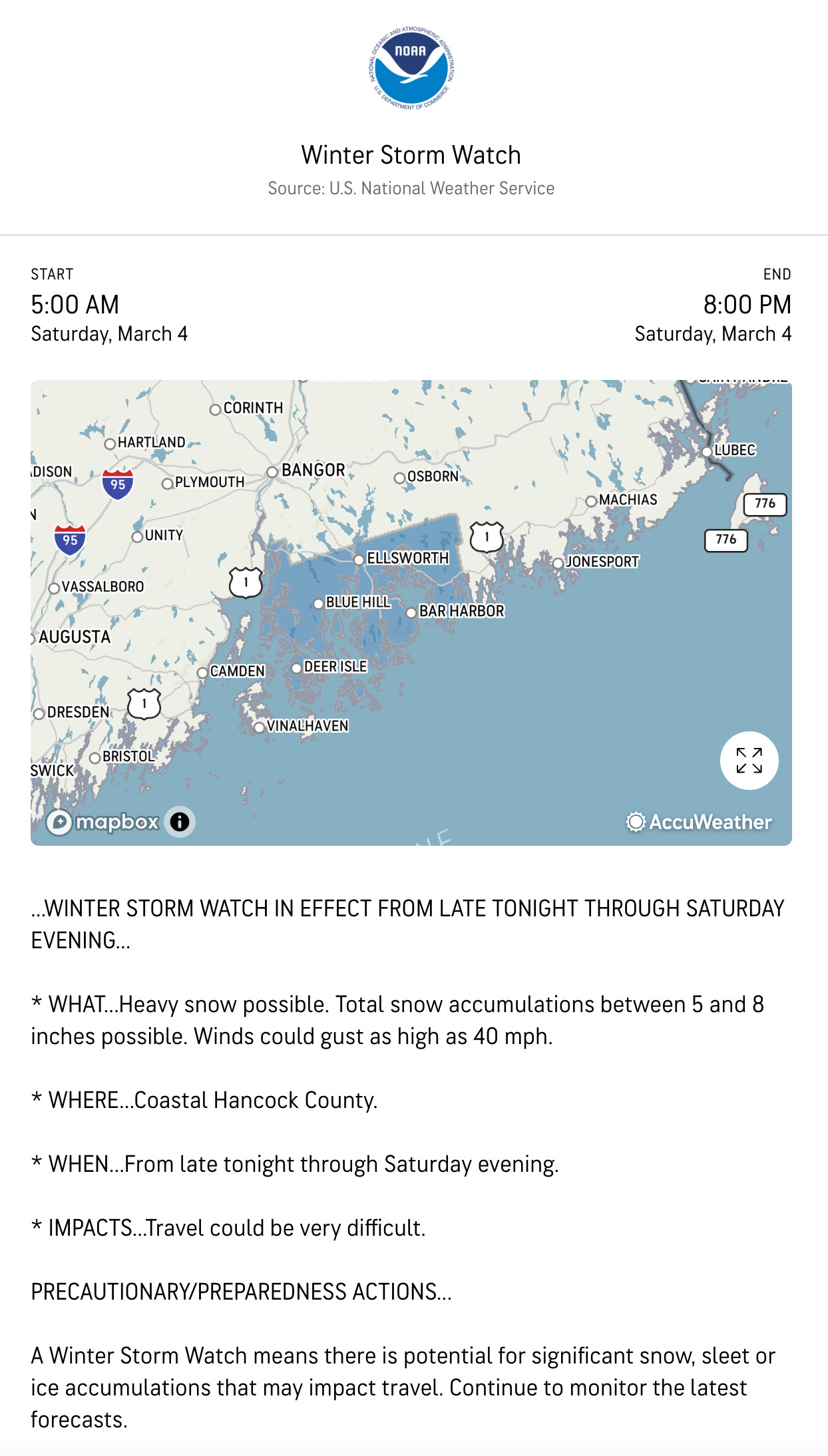 ---
LINKS TO LEARN MORE