Library Closing Early; Special Town Council Meeting Tonight
BAR HARBOR—According to scanner traffic, a Bar Harbor police cruiser was involved in a collision on the Eagle Lake Road this afternoon shortly before 1 p.m.. The other car allegedly had air bag deployment. At least two people were taken to MDI Hospital, but there is no current update on their condition. According to scanner traffic, the officer involved was also transported.
The accident was one of many this afternoon. A bus was also stuck on Eagle Lake Road, which was eventually closed. It has been reopened. Southwest Harbor Police Department came to Bar Harbor to do the accident report of the officer's accident, which is standard. No further details are currently available.
The storm has also has caused the Jesup Memorial Library to close at 3 p.m., and there is a winter weather advisory until 4 a.m. Friday. To register for the Climate to Thrive talk, click here.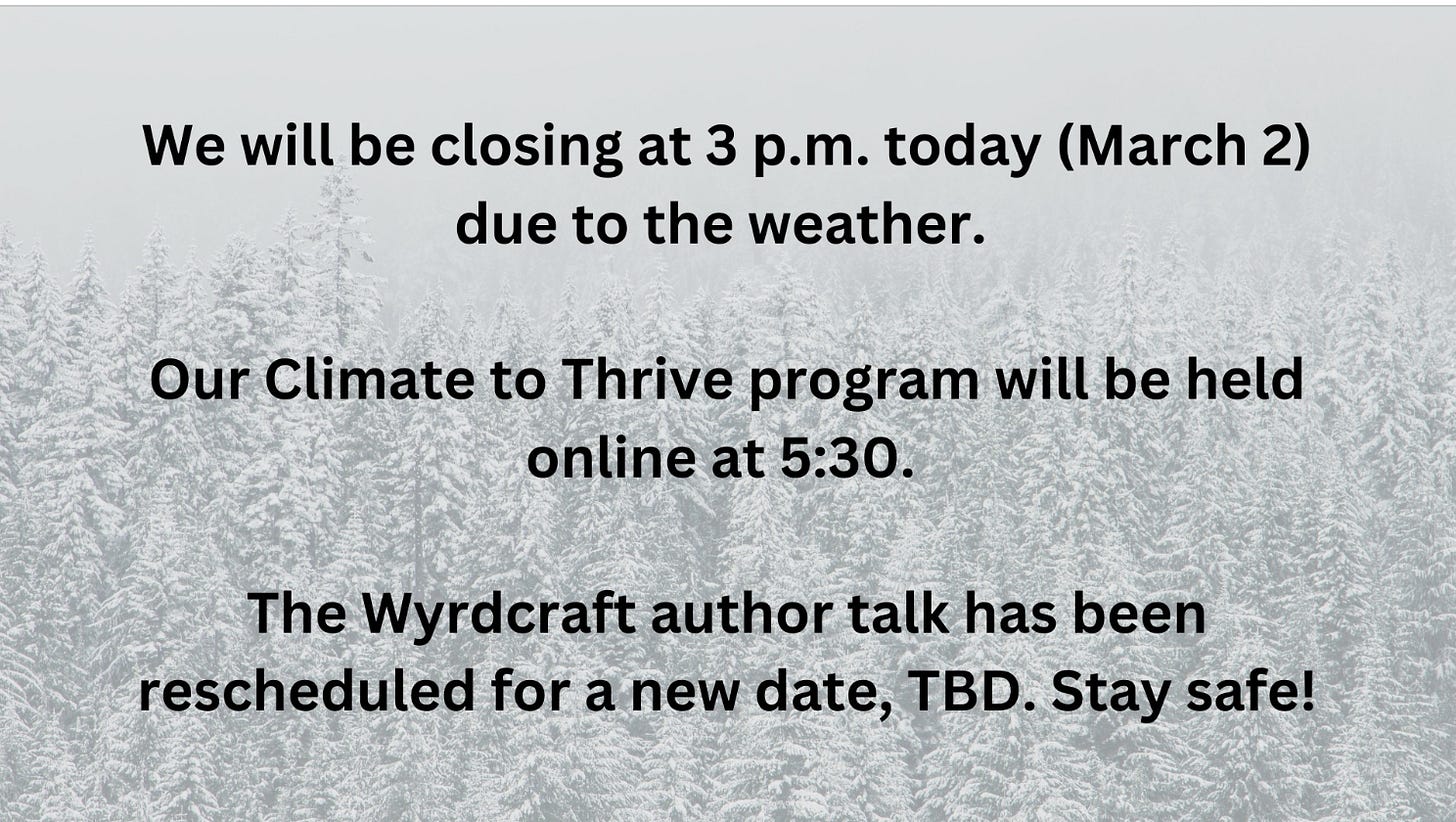 Today an alert went out that there is also a special Town Council Meeting scheduled for 6:30 p.m. that will be hosted on Zoom. It will be held mostly in executive session. The webinar will be left running with councilors returning to open meeting to adjourn and take any public action. Another similar meeting is tentatively scheduled for March 6.
To join that March 2 meeting, please click the link below to join the webinar: https://us02web.zoom.us/j/81730794639?pwd=ZG96RUtFbGtOSmZJM21CcWF1aHNwUT09 Passcode: 294039
---