Town offers some celebratory ways to get together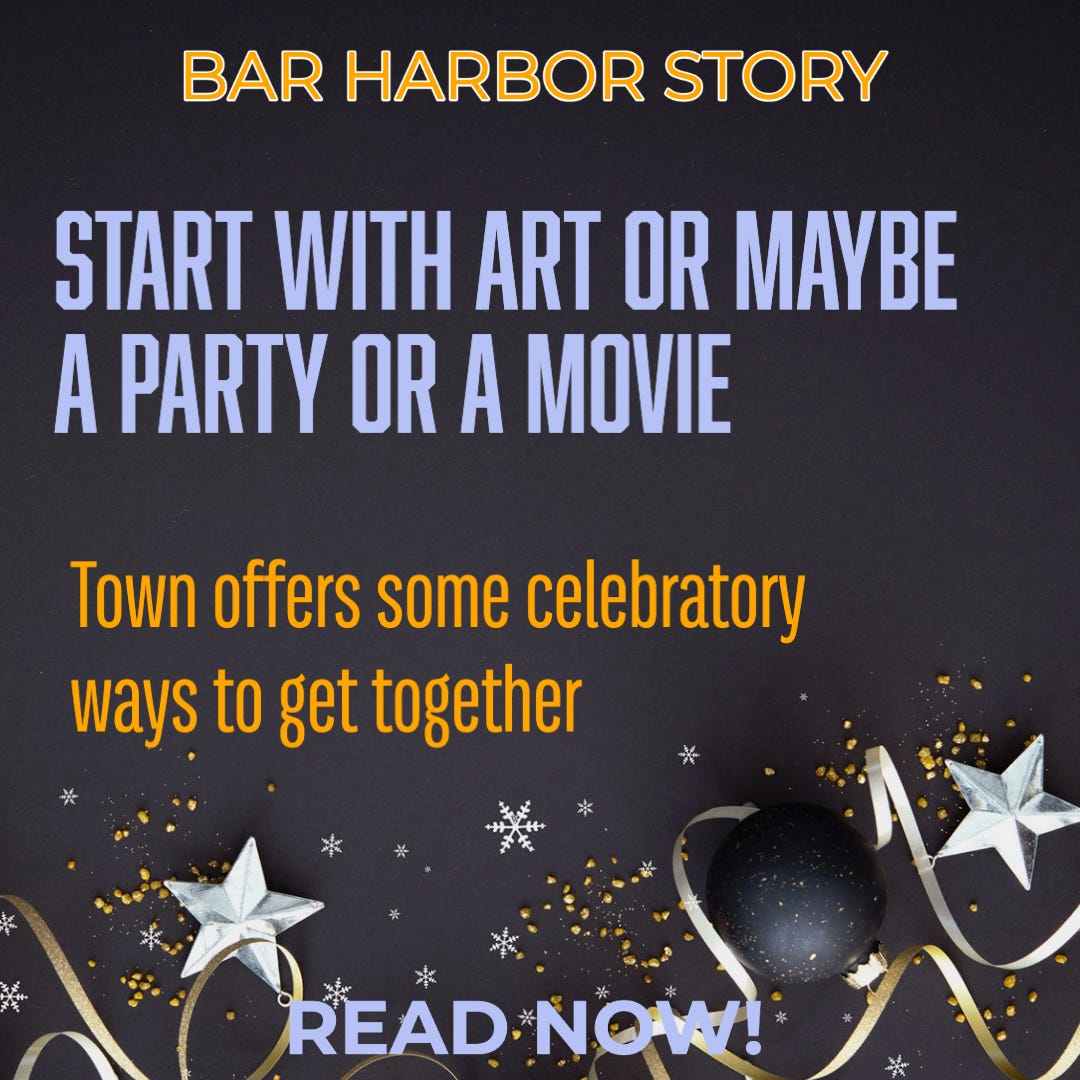 BAR HARBOR—Looking for a way to end the old year and bring in the new? Several local events may help you out.
You can start the new year with art at the Start With Art Celebration at ArtWaves on January 1 from 1 P.M. to 4. The nonprofit is hosting family-friendly art activities, raffle prizes, community art projects, and more at the free-entry event. A list of this and upcoming events is here.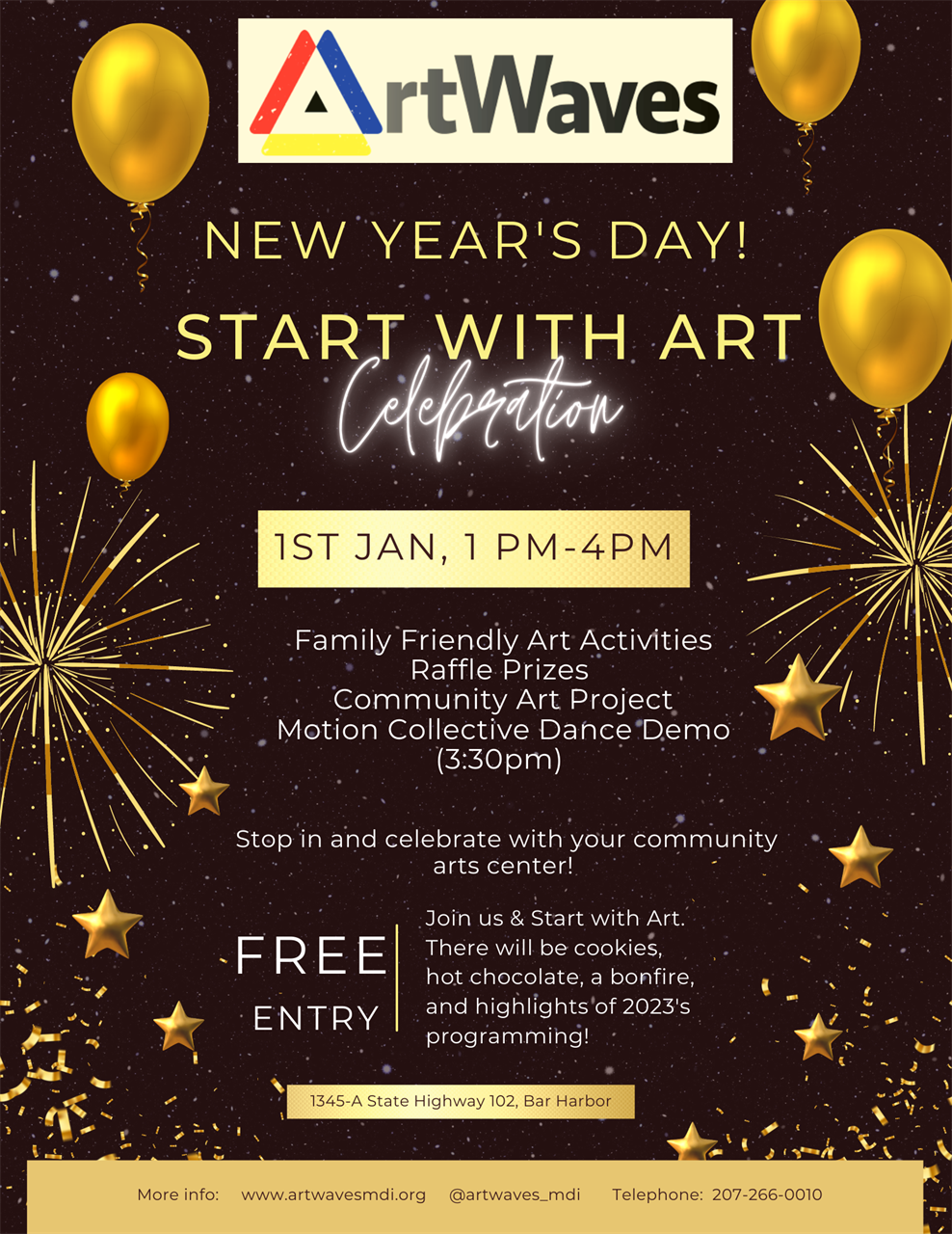 The Jesup Memorial Library is hosting It's a Wonderful Life December 28 for those who want a free cozy film. They suggest bringing your own blanket for this all-ages event because blankets always make things a bit cozier. The film is from 6 to 8 P.M.. The Jesup offers tons of programs throughout the year.
For those who want a little less cozy and a bit more fun, staff members at Fogtown Bar Harbor are hosting a New Year's Eve party beginning at 9:30 P.M.. Live music is provided by Lasers in the Jungle. There will be hors d'oeuvres and drinks. Fogtown also has trivia night on Saturdays from 6:30 P.M. to 8:30 P.M. beginning January 7.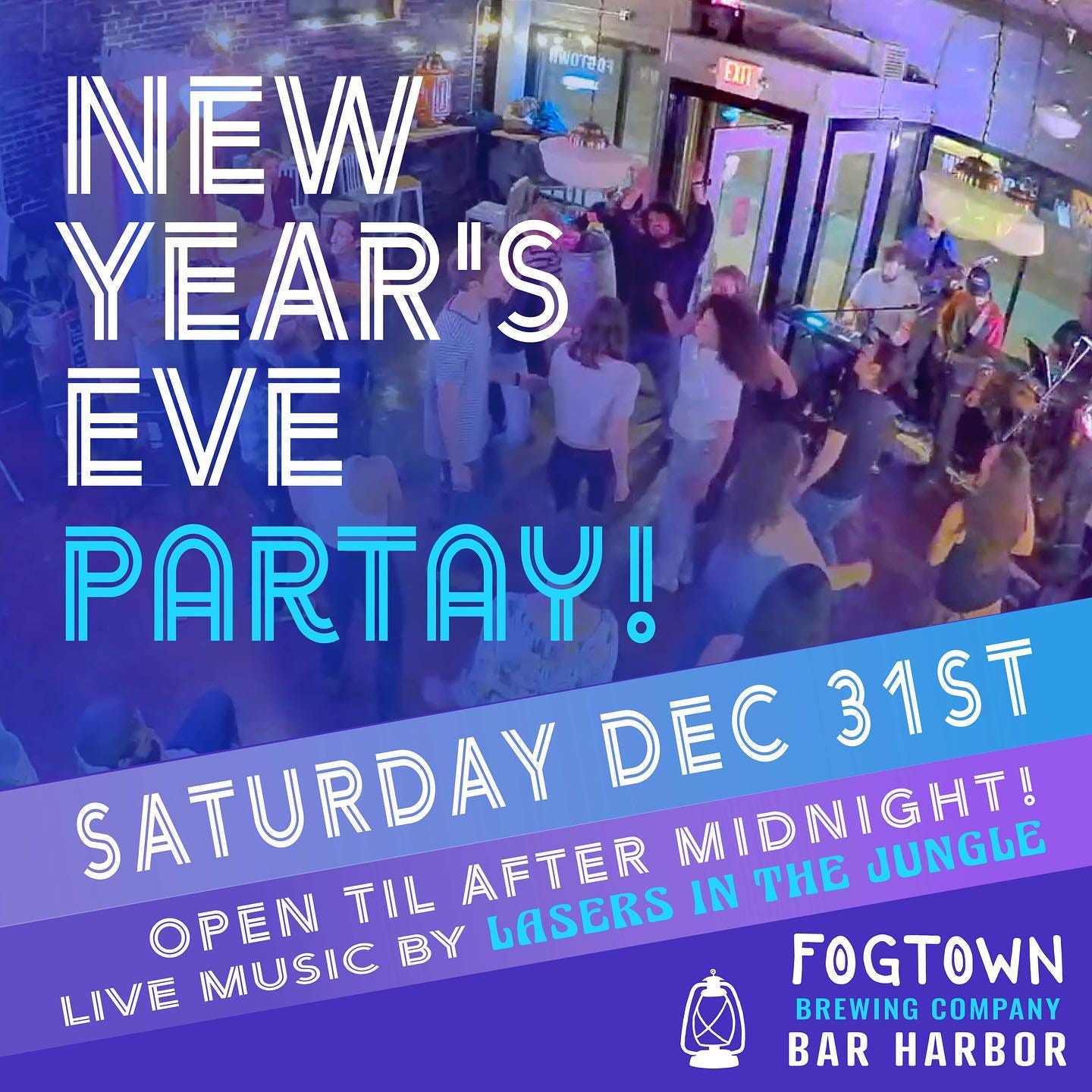 Multiple restaurants in town are open for New Year's Eve dinner.
Leary's hosts its trivia nights every Thursday. The fun starts at 7:30 P.M..
The Tree of Life Day Spa offers one-hour student massage clinics on Tuesdays and Wednesday from January through April. The cost is $35.
---
Bar Harbor Story is a reader-supported publication. To receive new posts and support my work, consider becoming a free or paid subscriber. Thanks so much for being here and have a wonderful 2023.