Town Gears Up For Alert and Warning System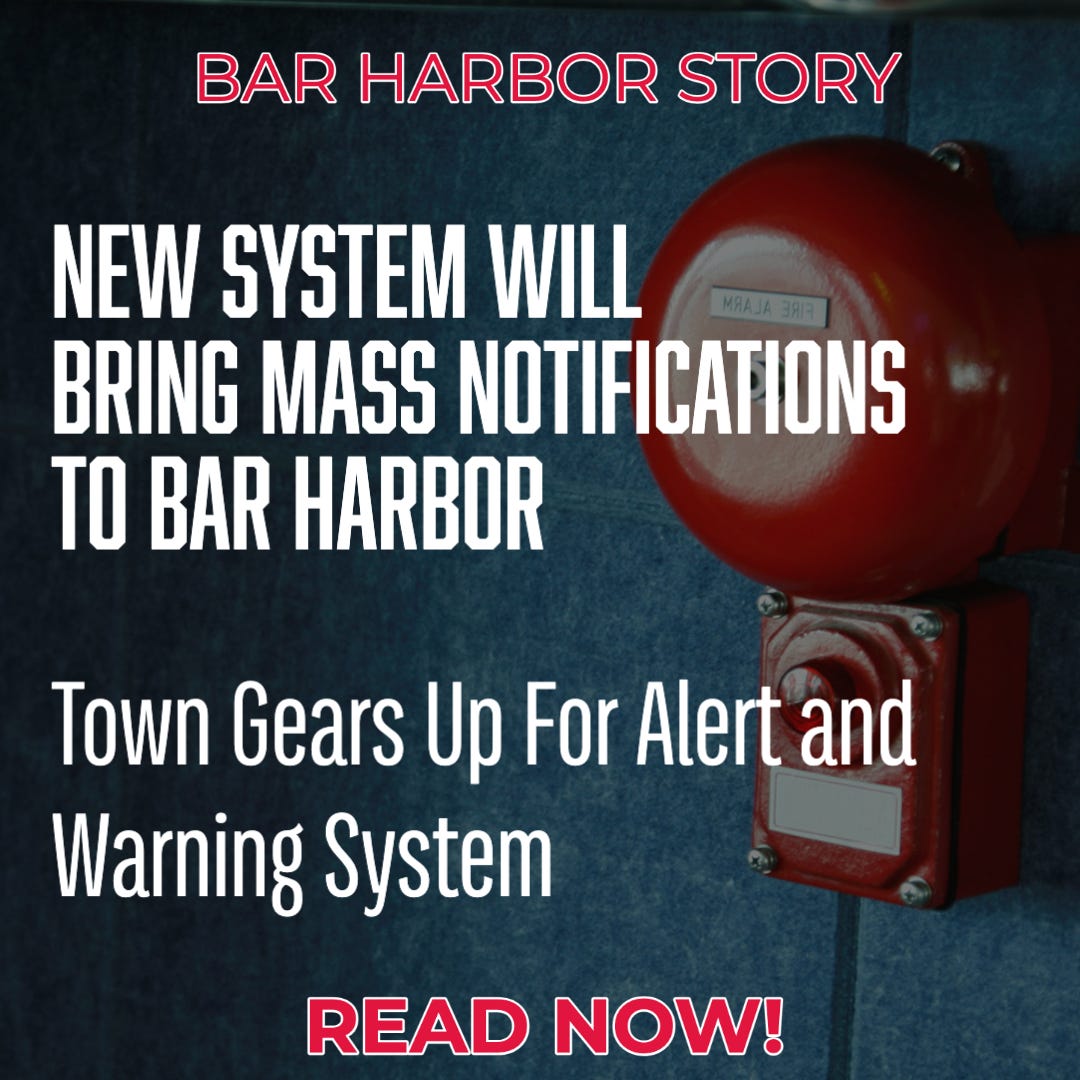 BAR HARBOR—Worried about missing information about moving your car parked on the street during winter plowing? Want to know before you get there if a road is closed because of trees on wires or a fire or police emergency? Maybe you'd like to know if a water main has burst downtown? Or maybe if both boilers have broken at Conners-Emerson and students are being released early?
Soon, you will. There's going to be a newer and more efficient way to receive information in Bar Harbor the town's Communications Coordinator Maya Caines said Wednesday during "Manager's Minutes" at the Jesup Library. And she's excited about it. As is Town Manager Kevin Sutherland.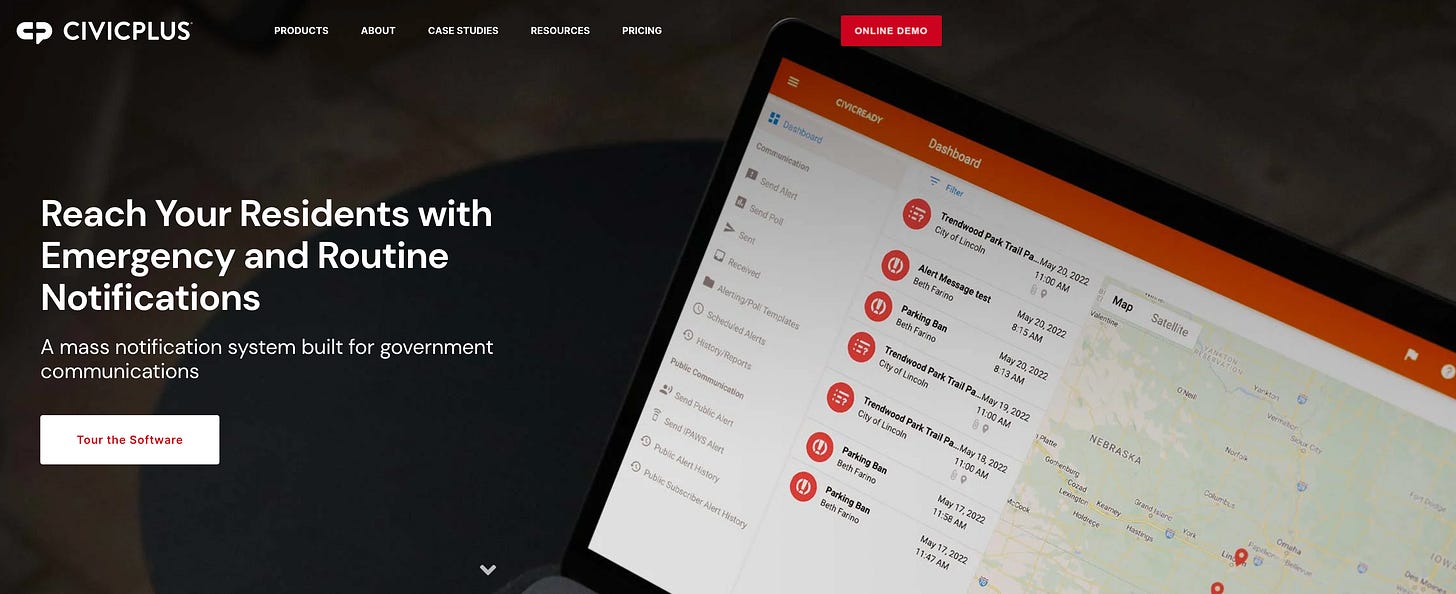 Both referenced this fall's lockdown when MDI High School students had to shelter in place because of a potential threat to the school. During that time some misinformation was shared about student pick-ups and other misinformation spread on social media. That event enabled town staff to see how information (correct or incorrect) is shared throughout the town and beyond.
"I'm very excited about it," Caines said of the new program.
She said it would probably be online in 10 weeks or so and it could be used for things like winter parking ban notifications . People can geotag locations and receive specific locations of public works, police, or fire incidents.
An administrator would be responsible for how that information goes out to the public. Those alerts could be via voice or text and on mobile or landlines as well as social media. There is also an option to opt-in to receive email alerts. Individuals will also be able to subscribe to different types of alerts (e.g. emergency only, road work, reminders), Caines explained.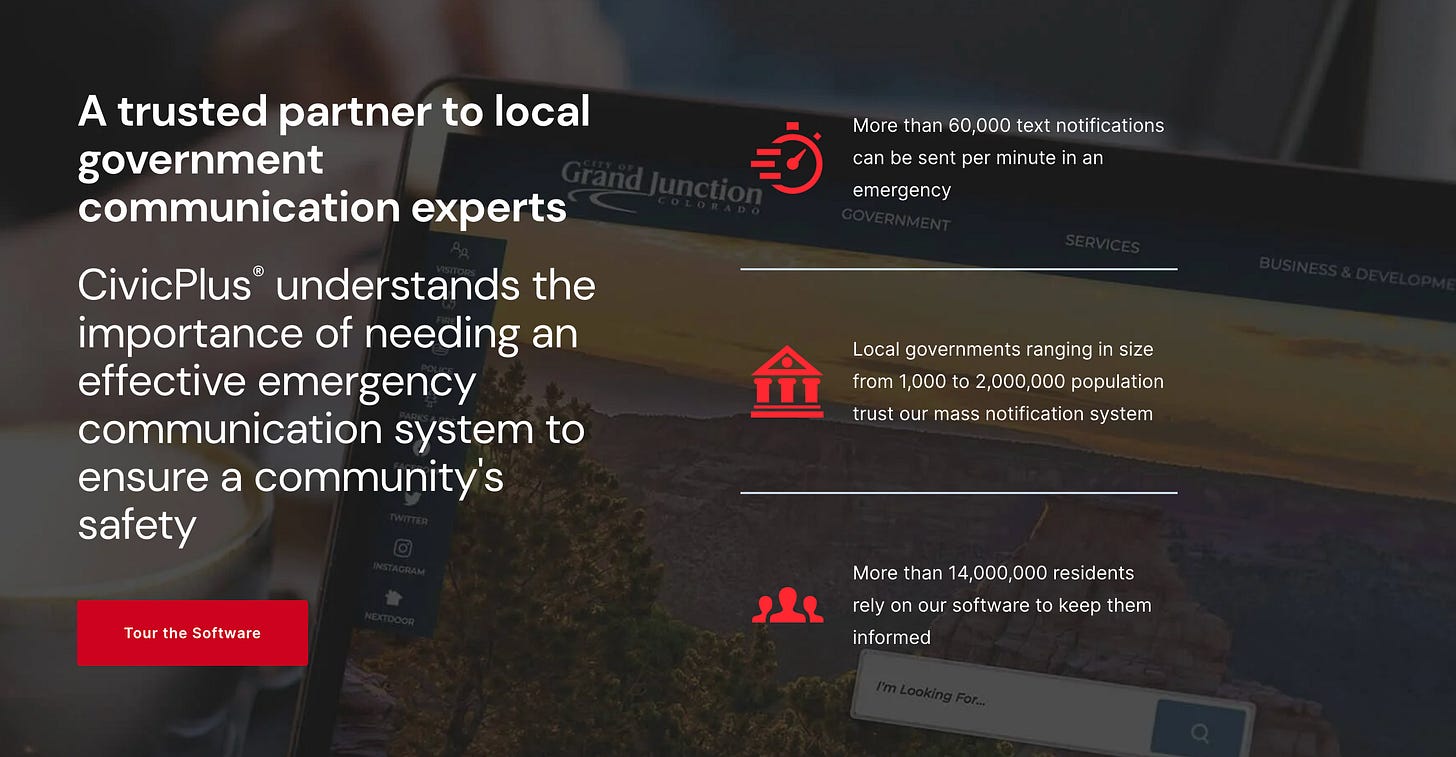 During the "Manager's Minutes" several attendees waxed poetic about the town's former fire whistle system, which is no longer working due to difficulties getting replacement parts or a worker skilled in fixing the system. The system used to alert in-town residents to things like no school or general locations of fires depending on the series of whistles.
The town's new system, CivicReady, a part of CivicPlus, is meant to allow town officials to "quickly and confidently reach community members in an emergency," according to its website. The company receives a 3.7 rating (out of 5) on GlassDoor.
According to BenzingaPro,
"The global mass notification system market is expected to grow from $10.38 billion in 2021 to $12.51 billion in 2022 at a compound annual growth rate (CAGR) of 20.5%. The mass notification system market is expected to grow to $26.6 billion in 2026 at a CAGR of 20.8%."
---
To learn more about the system, click here.
---
Bar Harbor Story is a reader-supported publication. To receive new posts and support my work, consider becoming a free or paid subscriber. Thank you for being here with me!