Manager Minutes with Kevin Sutherland Set for Wednesday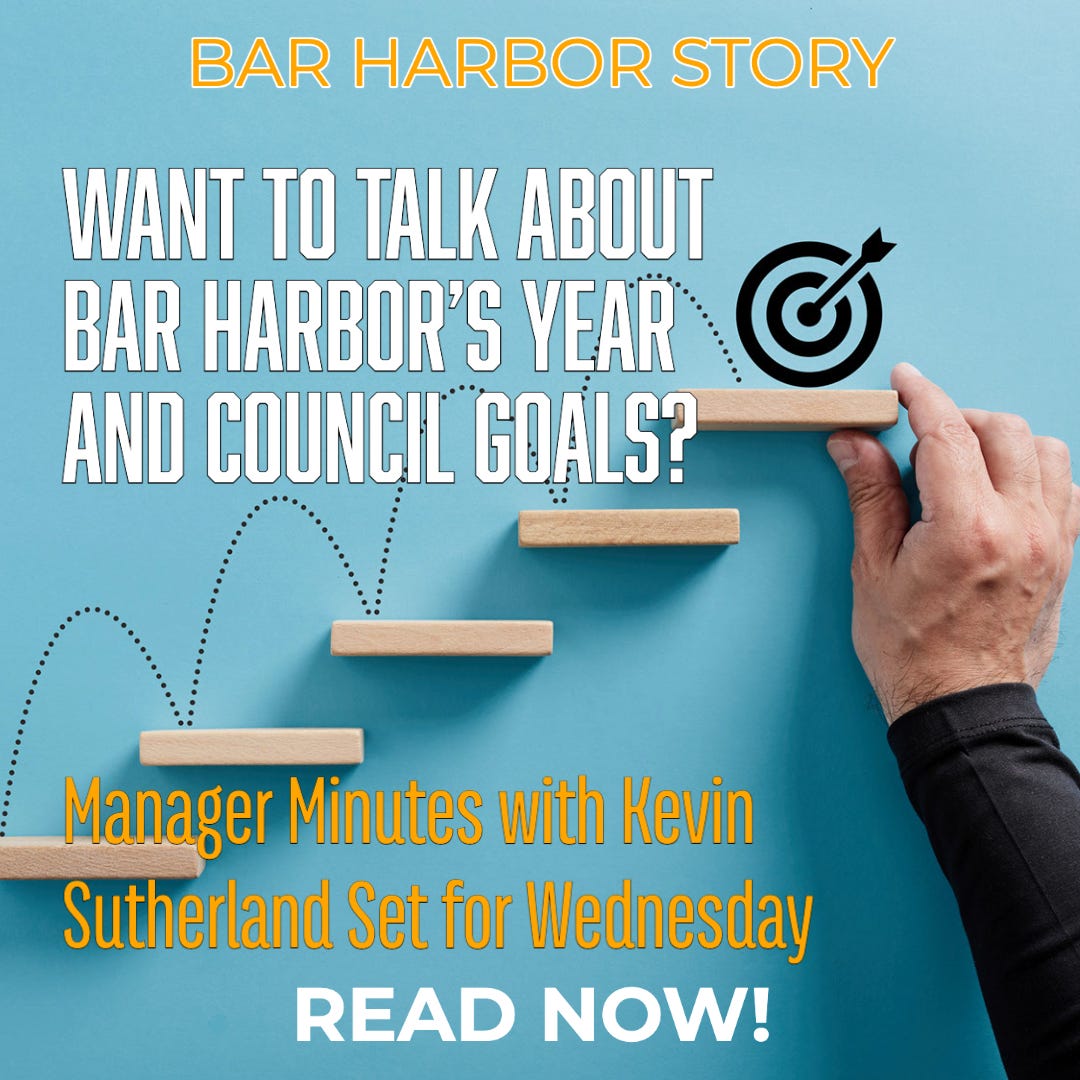 BAR HARBOR—Bar Harbor Town Manager Kevin Sutherland will hold his last Manager's Minutes of 2022 tomorrow (Wednesday) at the Jesup Memorial Library's Periodicals Room from 4 to 6 p.m..
The informal gathering allows people to come and go as they wish and offers a chance for Sutherland and Bar Harbor residents to discuss topics in an often free flowing conversation.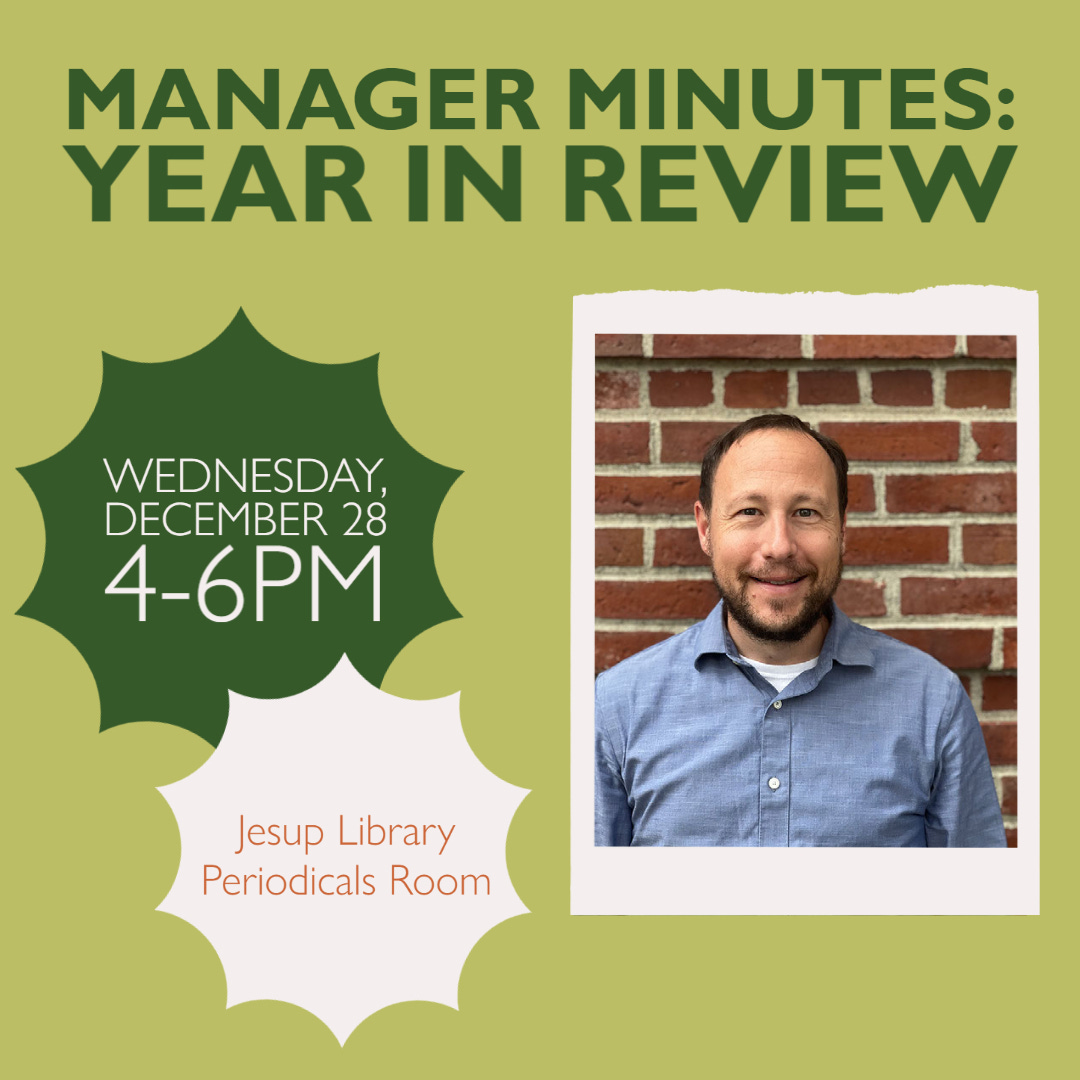 Tomorrow's session is meant to discuss the town's major projects in 2022, and also the upcoming projects for 2023 as well as the Town Council's priorities and the Comprehensive Plan, which is still being developed.
The Comprehensive Planning Committee received additional funds at the last council meeting and expects to work for an additional year.
The Town Council goals were also approved at the council's last meeting in December and are below.
---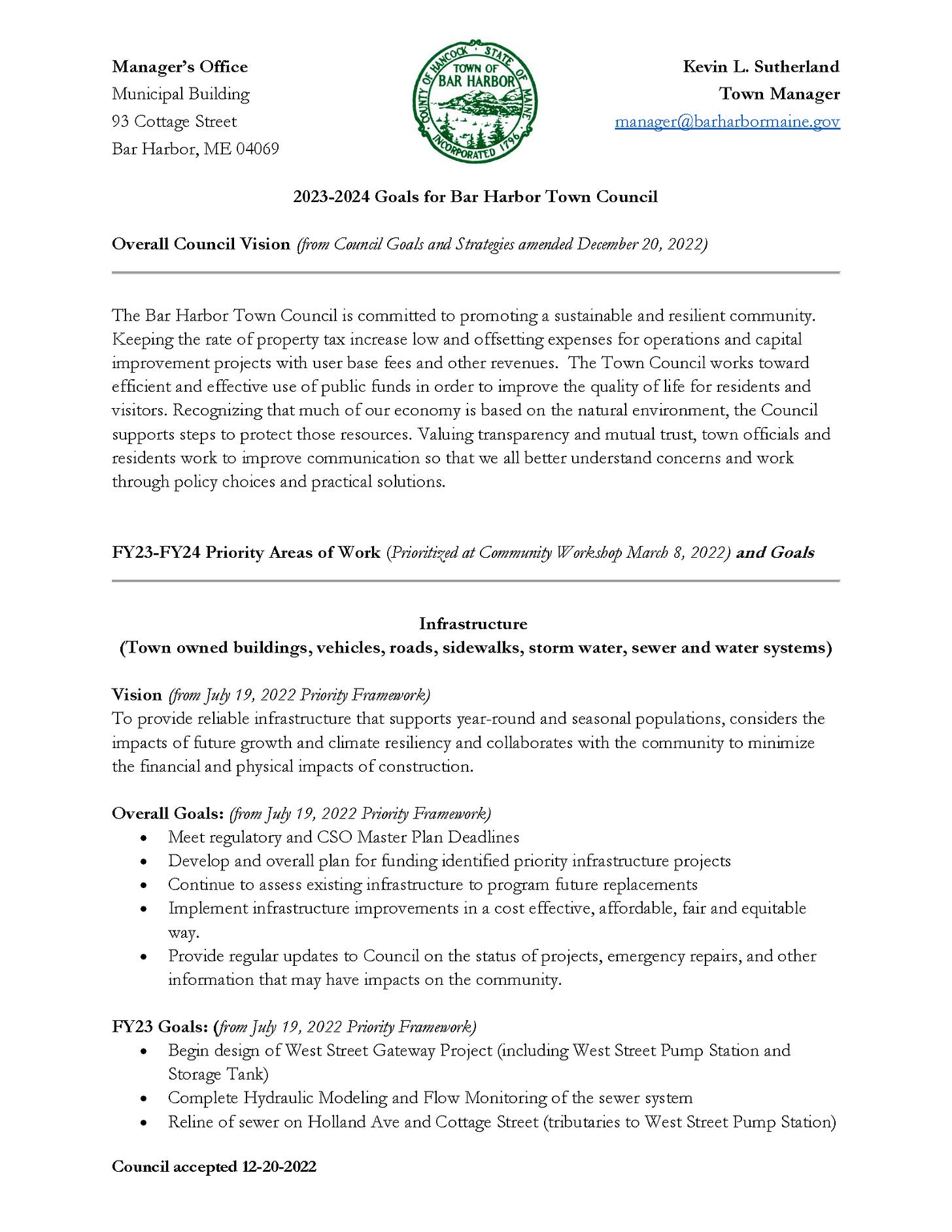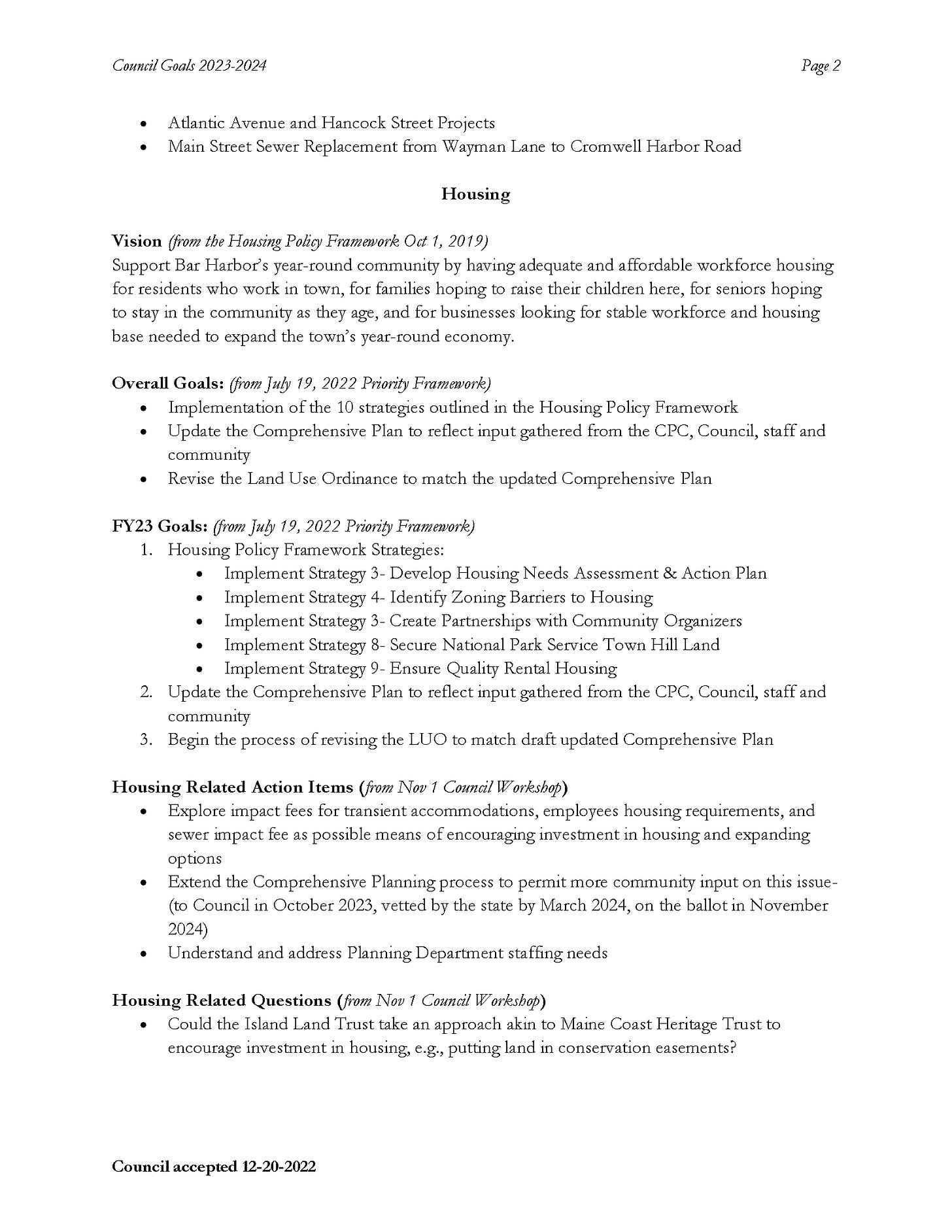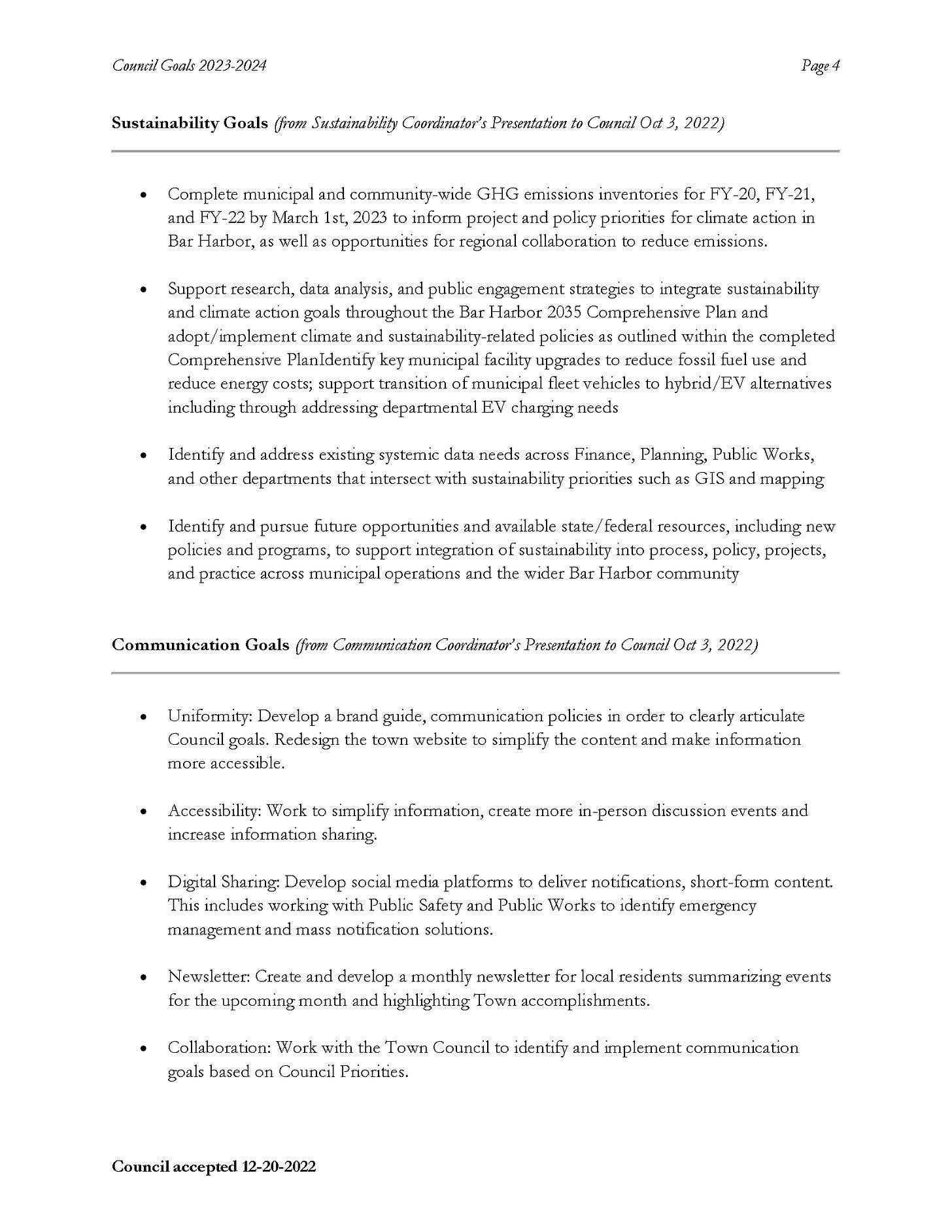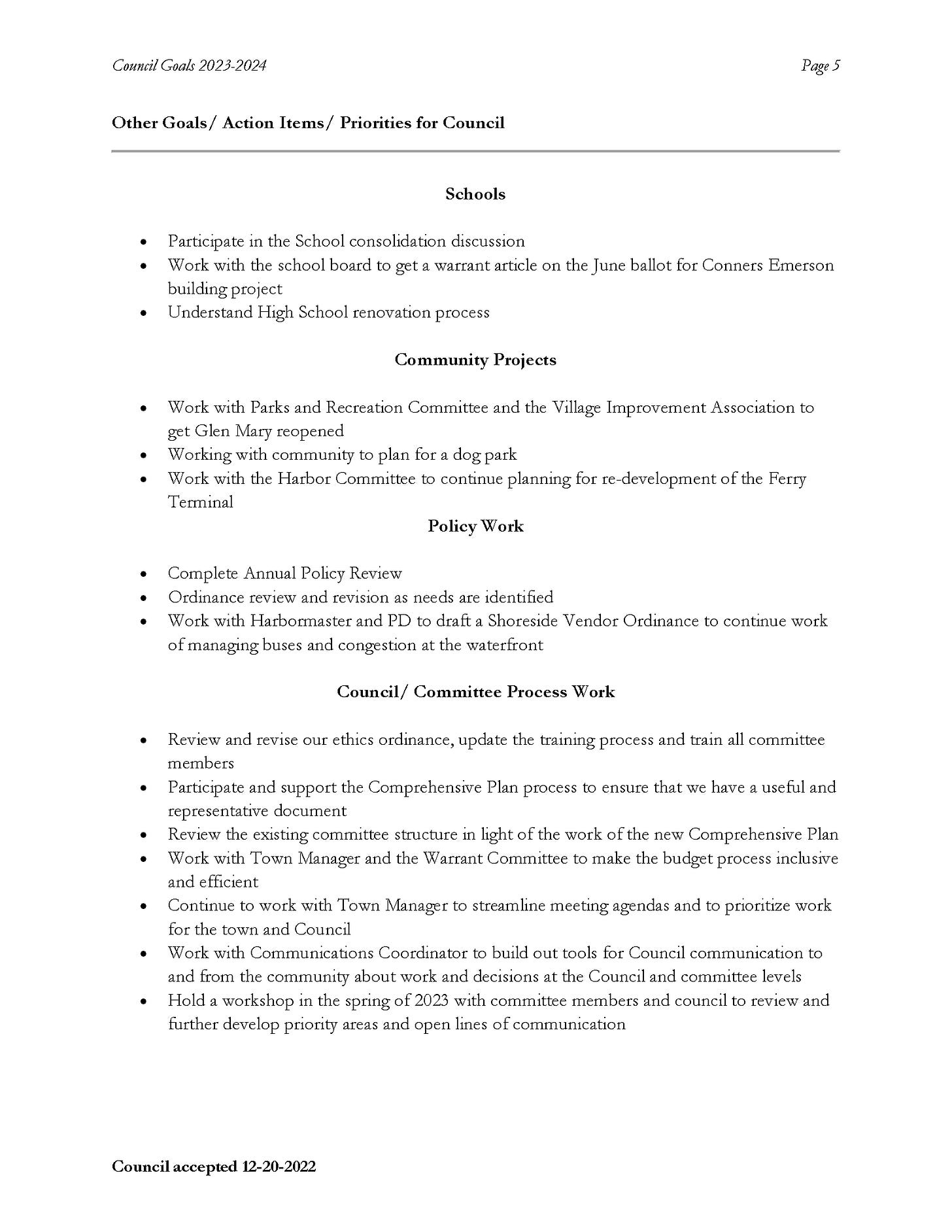 ---
Bar Harbor Story is a reader-supported publication. To receive new posts and support my work, consider becoming a free or paid subscriber. Thanks for being here with us!