Potential Hurricane-force winds and waves sweep debris onto Route 3 by Hulls Cove and town pier parking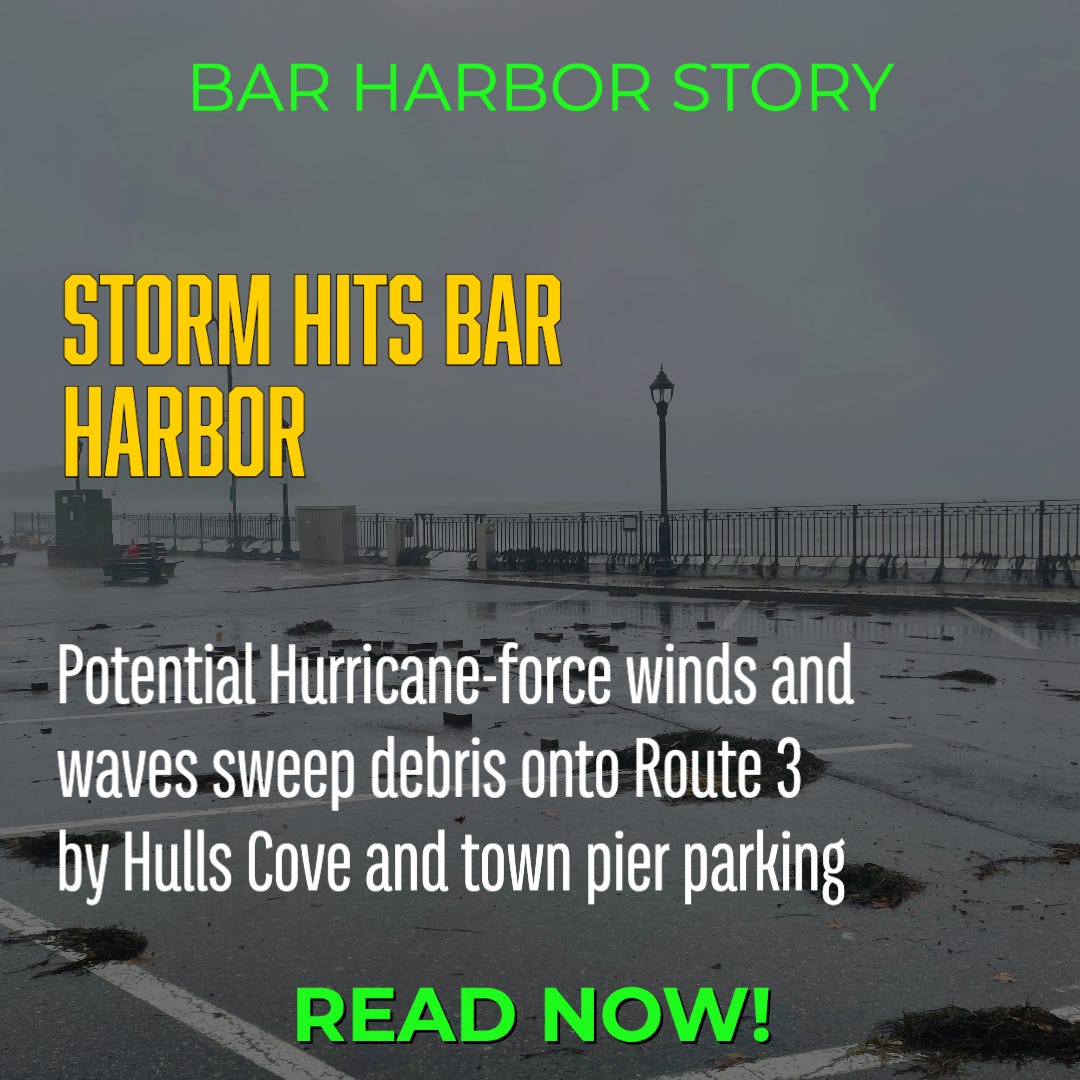 BAR HARBOR—Debris has washed up on the town pier, trees are on lines throughout the island and waves are washing over the Hulls Cove causeway this morning as a storm with high winds and driving rain hits Mount Desert Island, Hancock County and much of Maine.
Waves were splashing over the fences at the town pier parking lot and surging up the boat ramp. Similar situations are occurring at Hulls Cove Beach, Seawall, and other locations. Route 3 at Hulls Cove was closed for a little less than an hour this morning.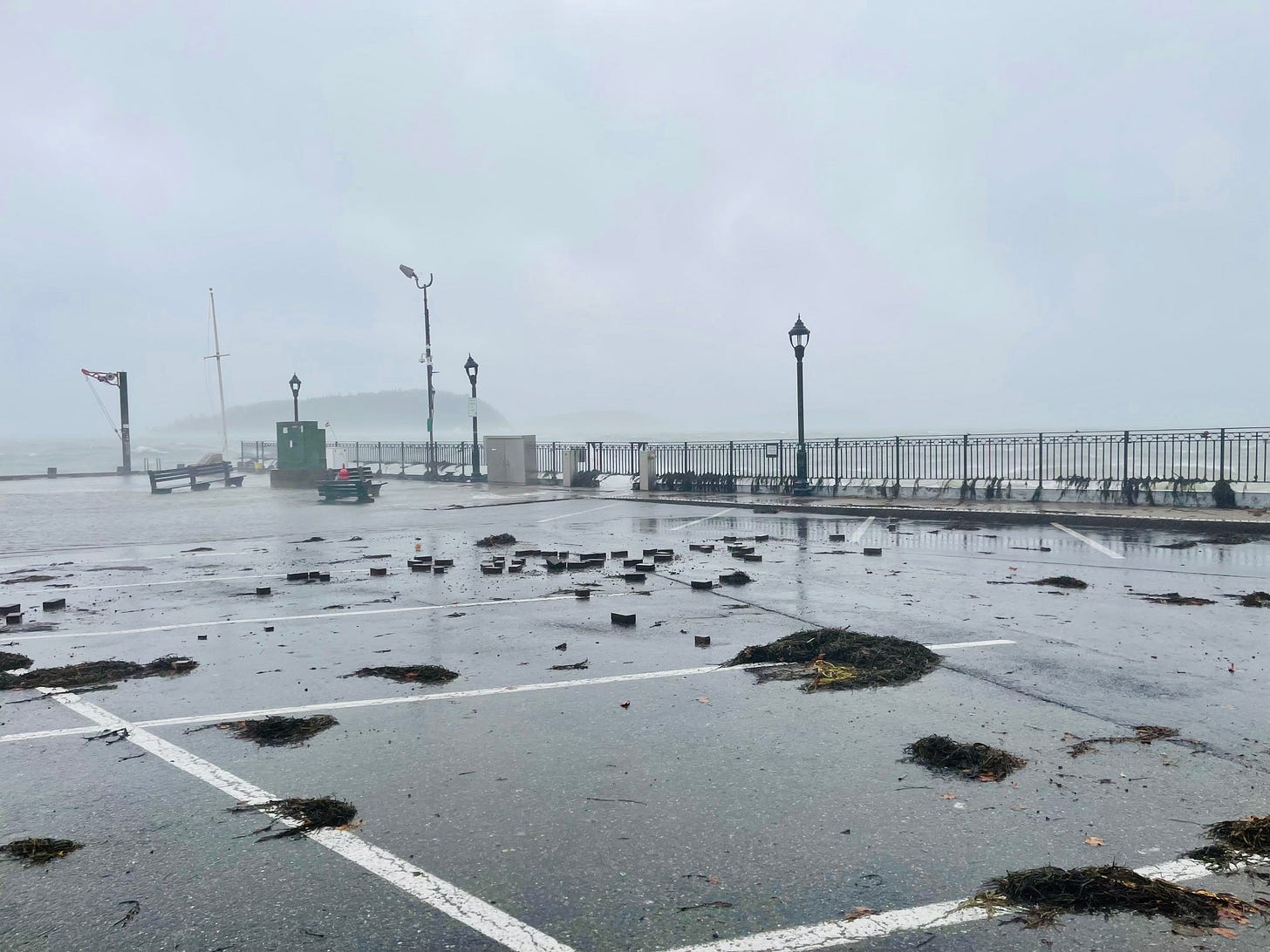 Fallen trees hitting power lines have disrupted services in many areas and as of 11:40 p.m. Versant power is not estimating when service will be restored to areas. Multiple people have posted on social media groups about road closures and ways to get around those closures.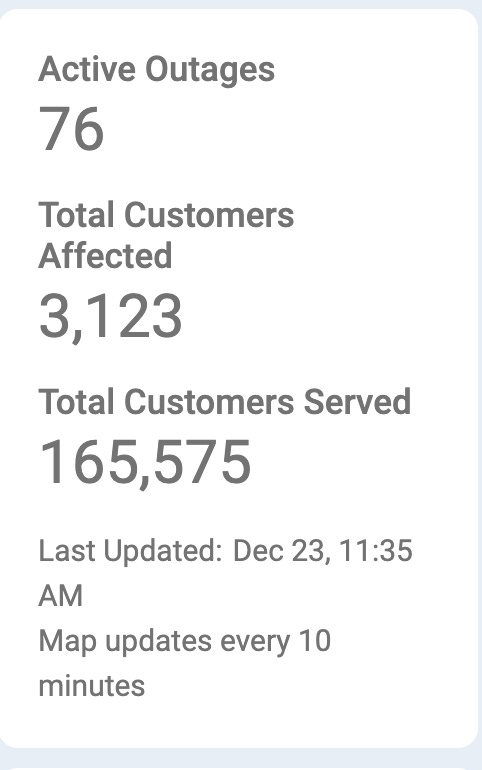 The storm is forecast to extend into early Saturday morning and is partially due to cold air from Canada. There may be two-foot storm surges, some of the largest since 1912 according to Todd Gutner, meteorologist at News Center Maine. Potentially up to 1.5 inches of rain is forecast for Bar Harbor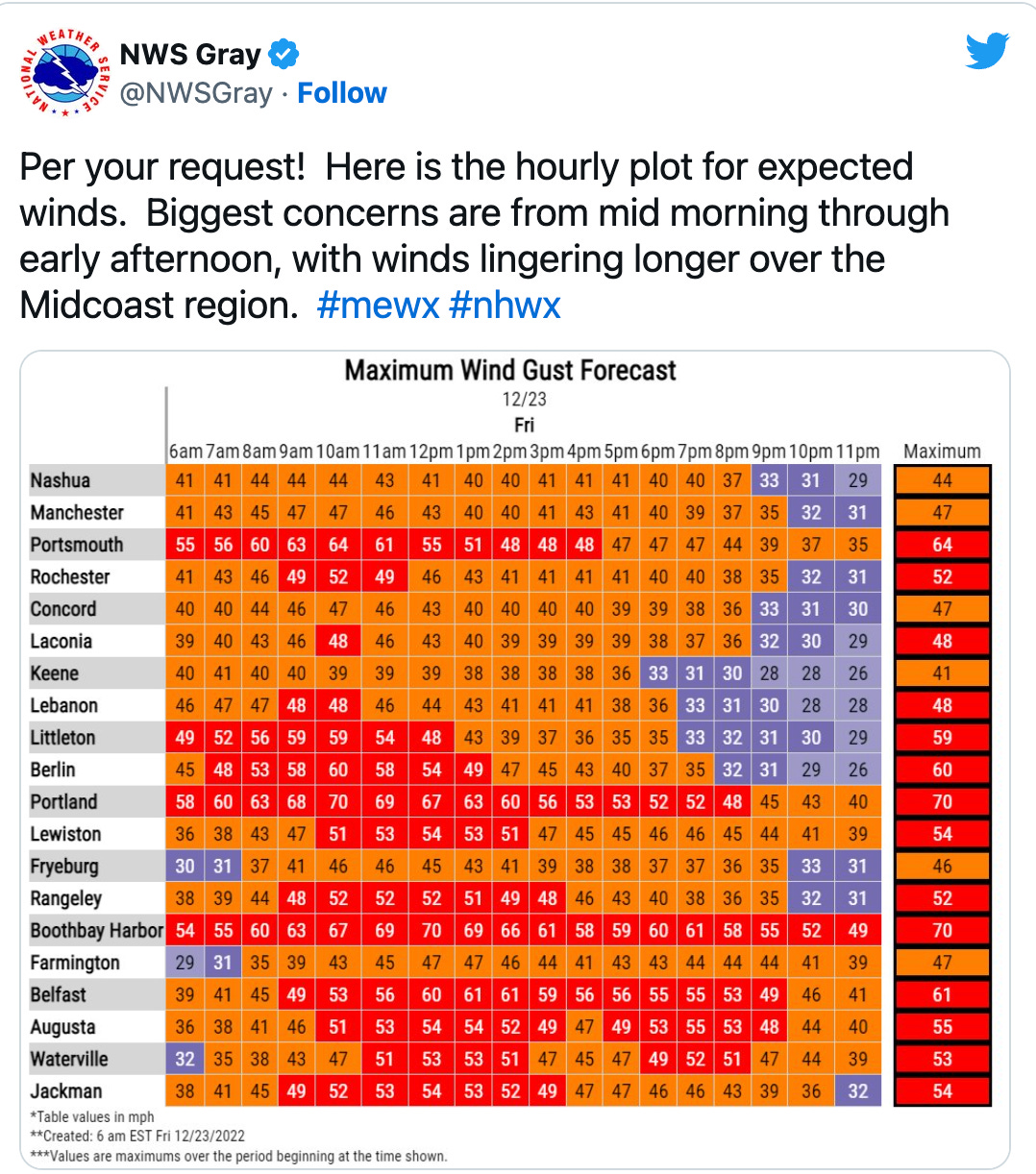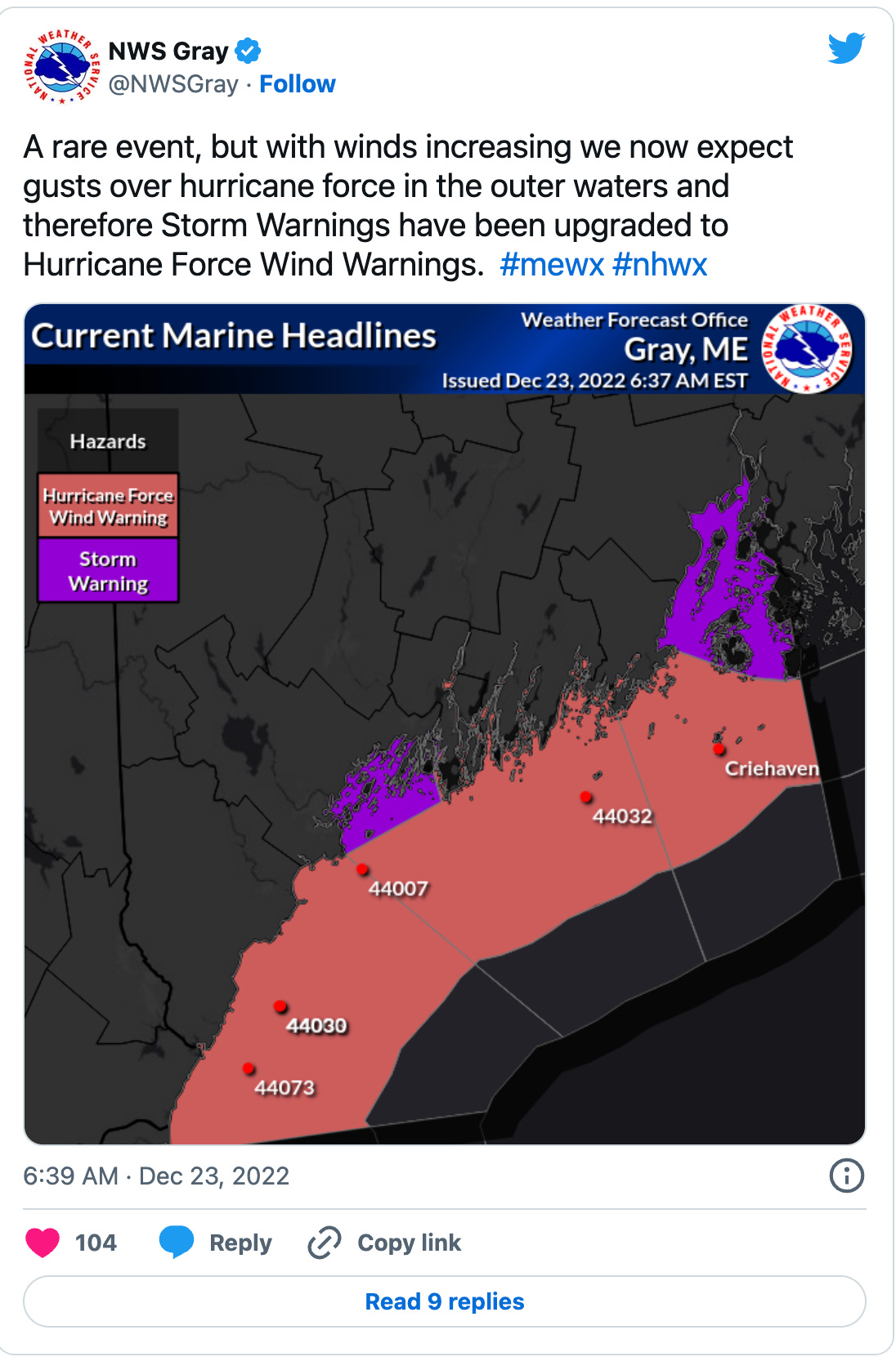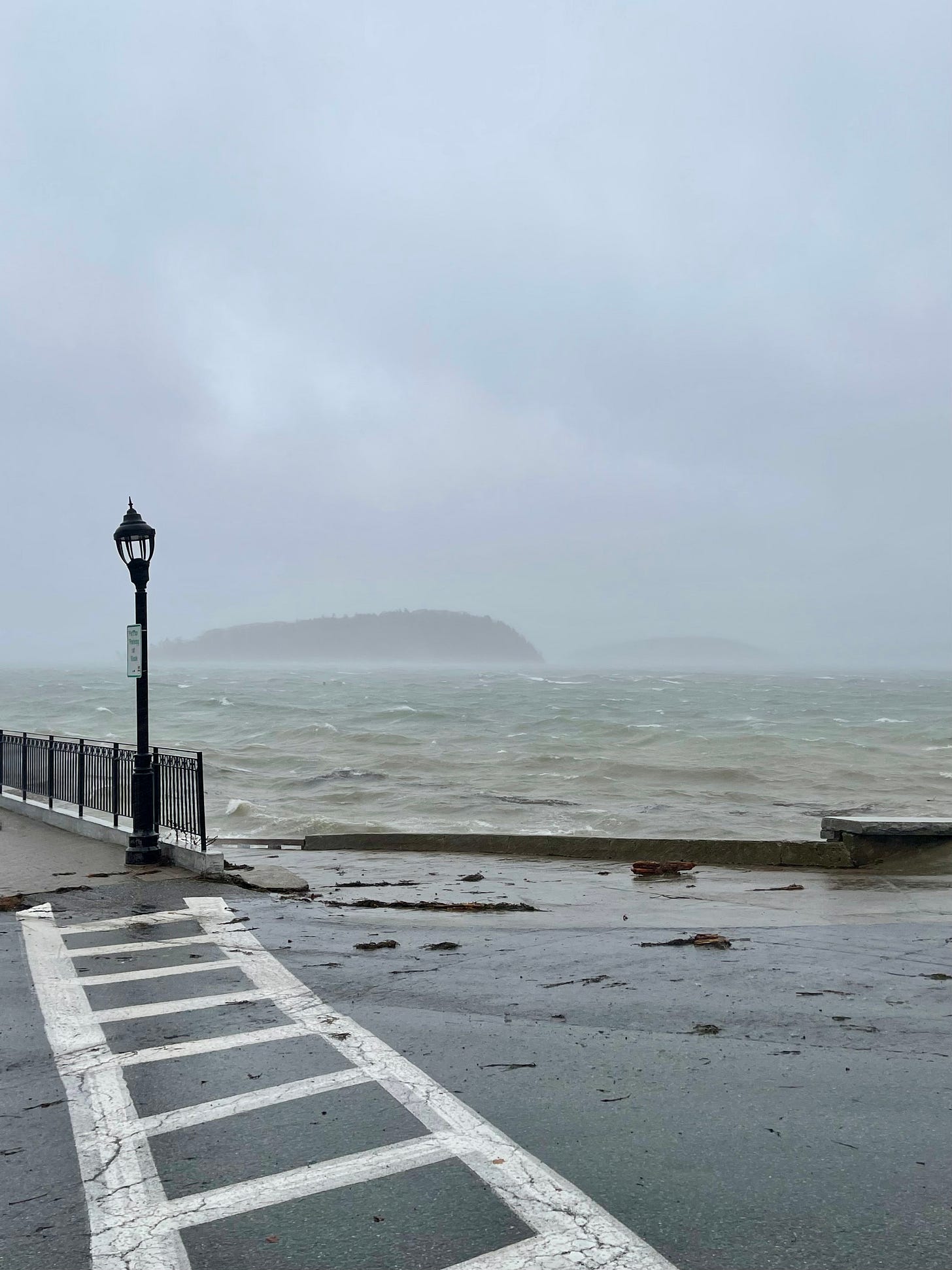 According to the Town of Bar Harbor's Facebook page,
What to expect:
Potential power and internet outages
Flooding
Difficulty Commuting
Flash flooding on Friday evening.
Here is some guidance from the Bar Harbor Fire Department on how you can prepare.
Be sure to have extra water on hand.
Check your generators to ensure they are working properly and have fuel. Generators should be placed away from your house and any windows or in a well-ventilated area.
Check the batteries on your smoke and carbon monoxide detectors.
Find an alternative light source in case of a power outage (if you opt for candles, be sure they are extinguished before leaving the room).
Charge any cell phones or landlines.
If you must travel, please be safe and follow these guidelines:
Do not pick anything up off the road! The Bar Harbor Public Works, Fire, and Police Departments will work to safely remove any hazards.
If roads are blocked and/or cones are out, the road is closed. Please follow these markings for your safety and the safety of those working.
Use caution when traveling. There may be hazards as well as individuals working. Please report road hazards to Public Safety (207-288-3391).
---
If you want to check on power outages and restoration times? Visit the Versant website :
To report fallen powerlines, flooding or any other road hazards, call Bar Harbor Public Safety at 207-288-3391.
In the case of an emergency, call 9-1-1.
---
Bar Harbor Story is a reader-supported publication. To receive new posts and support my work, consider becoming a free or paid subscriber. Thank you for being here with me and be safe!