Week of December 18, 2022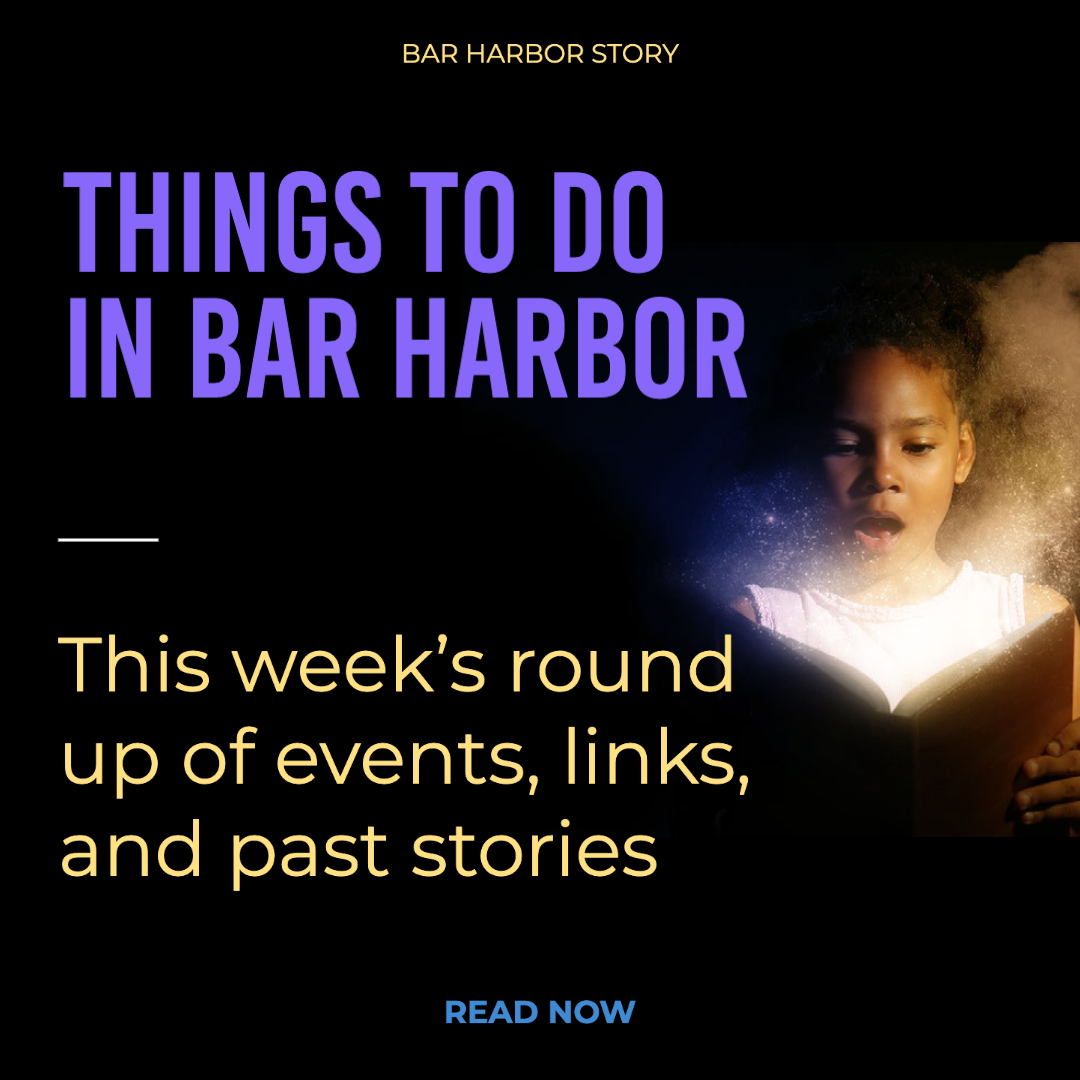 It's our weekly round-up, and I may have missed some things so apologies! To check out our news stories from the past week. Click on the archive section and you'll see them in chronological order.
---
GET YOUR HERO ON!
To check if Bar Harbor Fire Department is currently hiring, please go to the town's jobs page.
But even if it isn't, you can become a call member
Becoming a call force firefighter requires extensive training, hard work, and dedication to the community. We rely on call force firefighters to respond quickly to emergencies, to perform firefighting duties, and to provide assistance and support to career firefighters. To be a fall force firefighter is to have a chance to aid and serve the community, which is an extremely rewarding experience.
---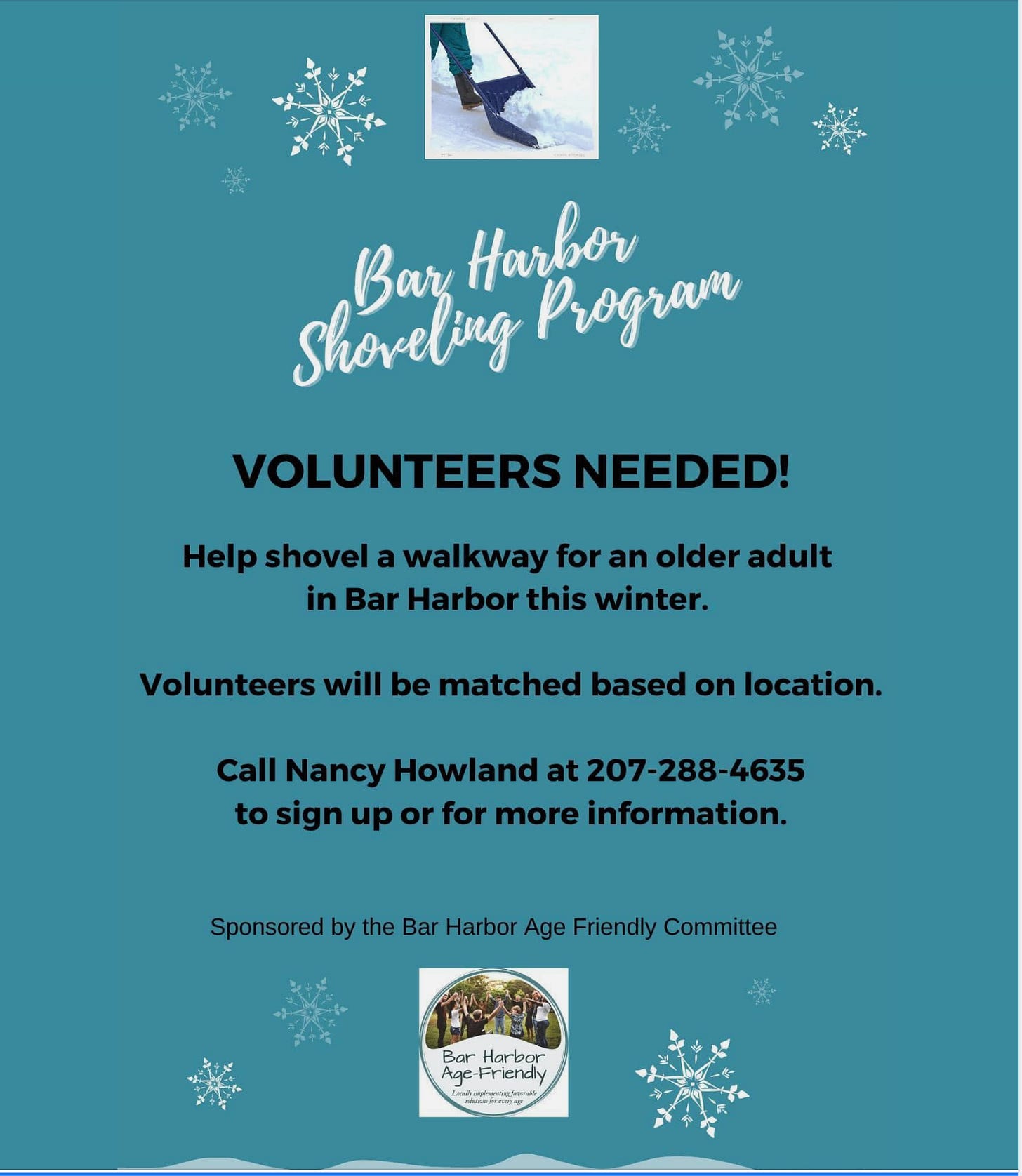 ---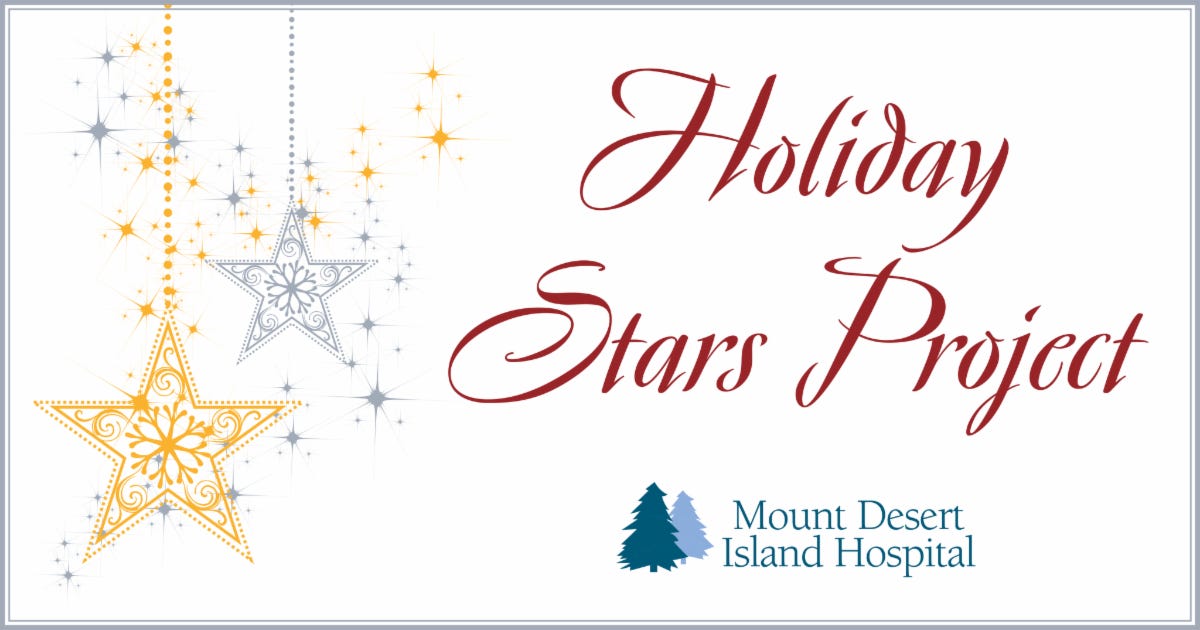 The Holiday Stars Project was started in the 1990s and provided a great need in our community—a place to remember or honor those whose lives were affected by cancer. Charlotte Skiff, a dedicated Auxiliary and community member, was instrumental in starting the program and for many years, you could find Charlotte hanging Stars in our hospital's reception area during the holiday season. Sadly, Charlotte lost her hard-fought battle with cancer in November 2014, but the Holiday Stars Project is a way for us to remember her nurturing spirit—a spirit that always reminded us that no one is alone when battling and/or recovering from cancer. We are all in this together!
Holiday Stars are available through December 2022.
To Purchase a Star: Call Julie Hagle at 288-5082, ext 1430
An acknowledgment note can be sent to the family of the person being remembered or honored. Proceeds from the sale of the Stars will support MDI Hospital's palliative care program. Fabric crafted stars are available as a memento of your gift. Paper stars with names of those being honored will be displayed at the Hospital
---
GET YOUR HOLIDAY CELEBRATION ON!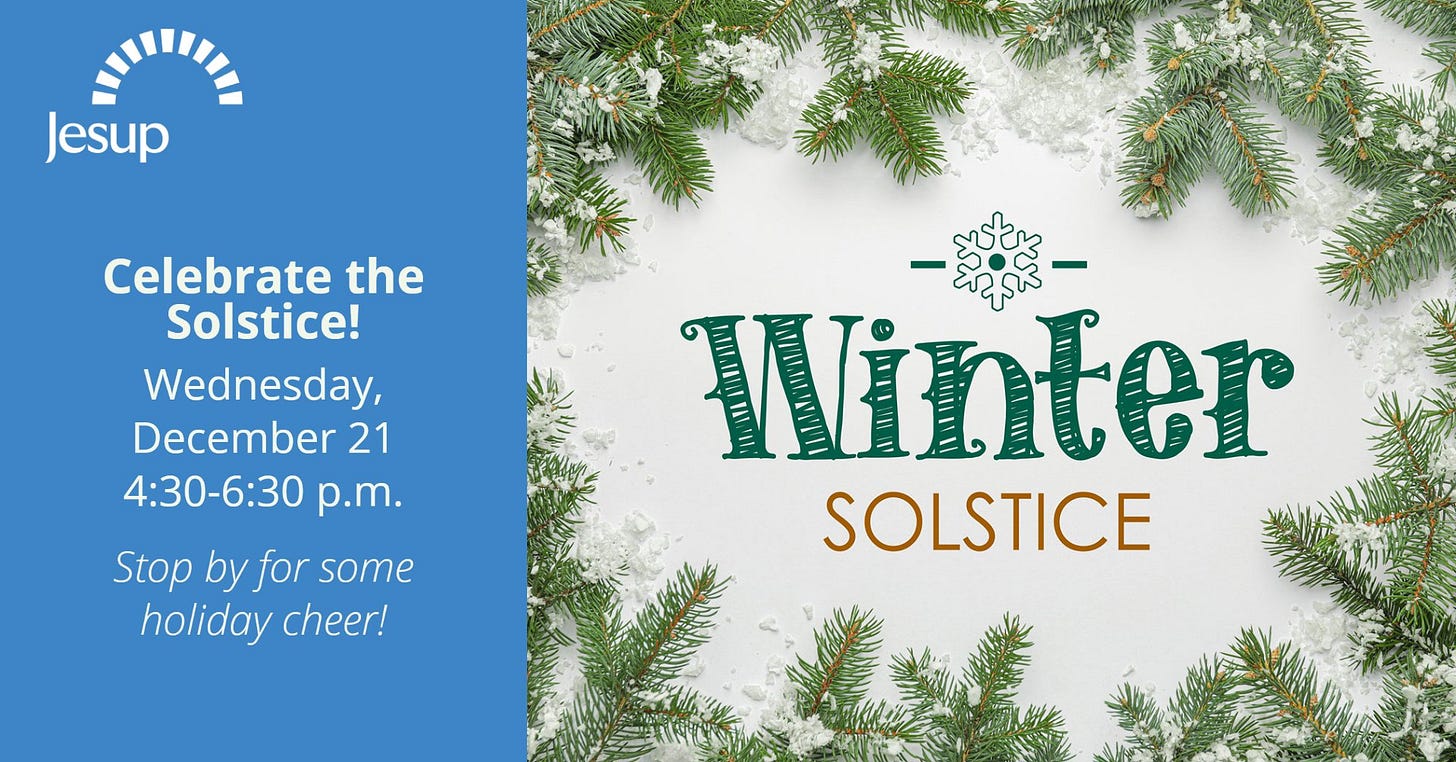 You're invited to an open house solstice party to celebrate the year and the start of winter. Join us for cider, music, crafts, snacks, and community. Drop in for some holiday cheer!
---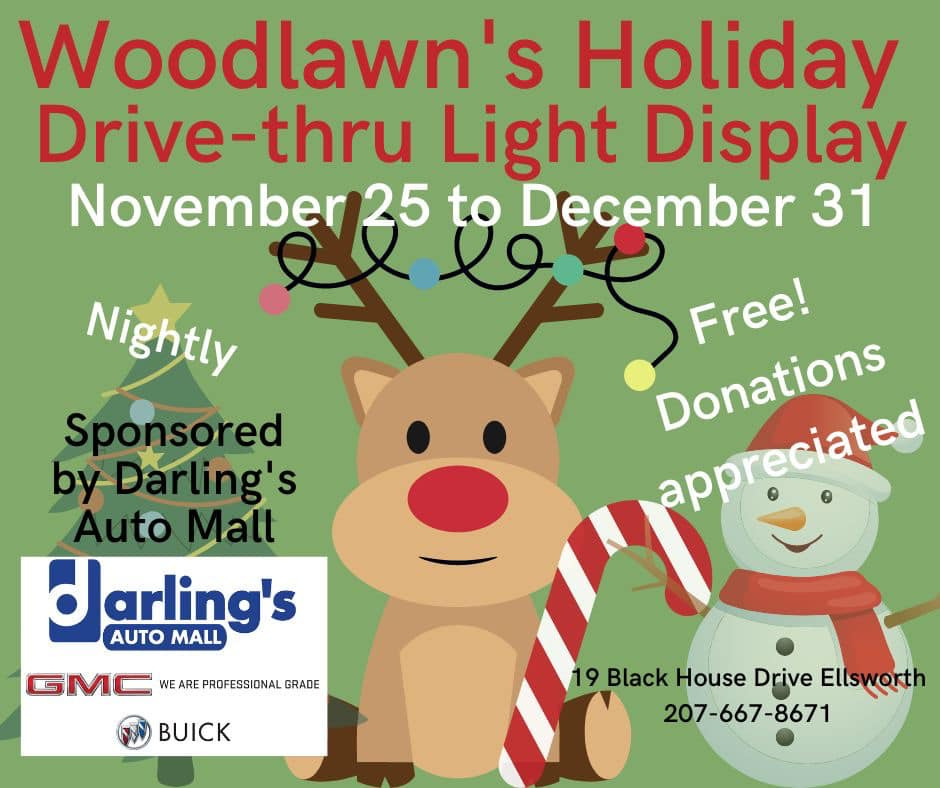 Outdoor Living Nativity in Bar Harbor
Now MONDAY, DECEMBER 19 at 6:00 P.M. – 7:20 P.M.
Bar Harbor Congregational Church
29 Mount Desert Street
Bar Harbor
---
Get Your Resource On!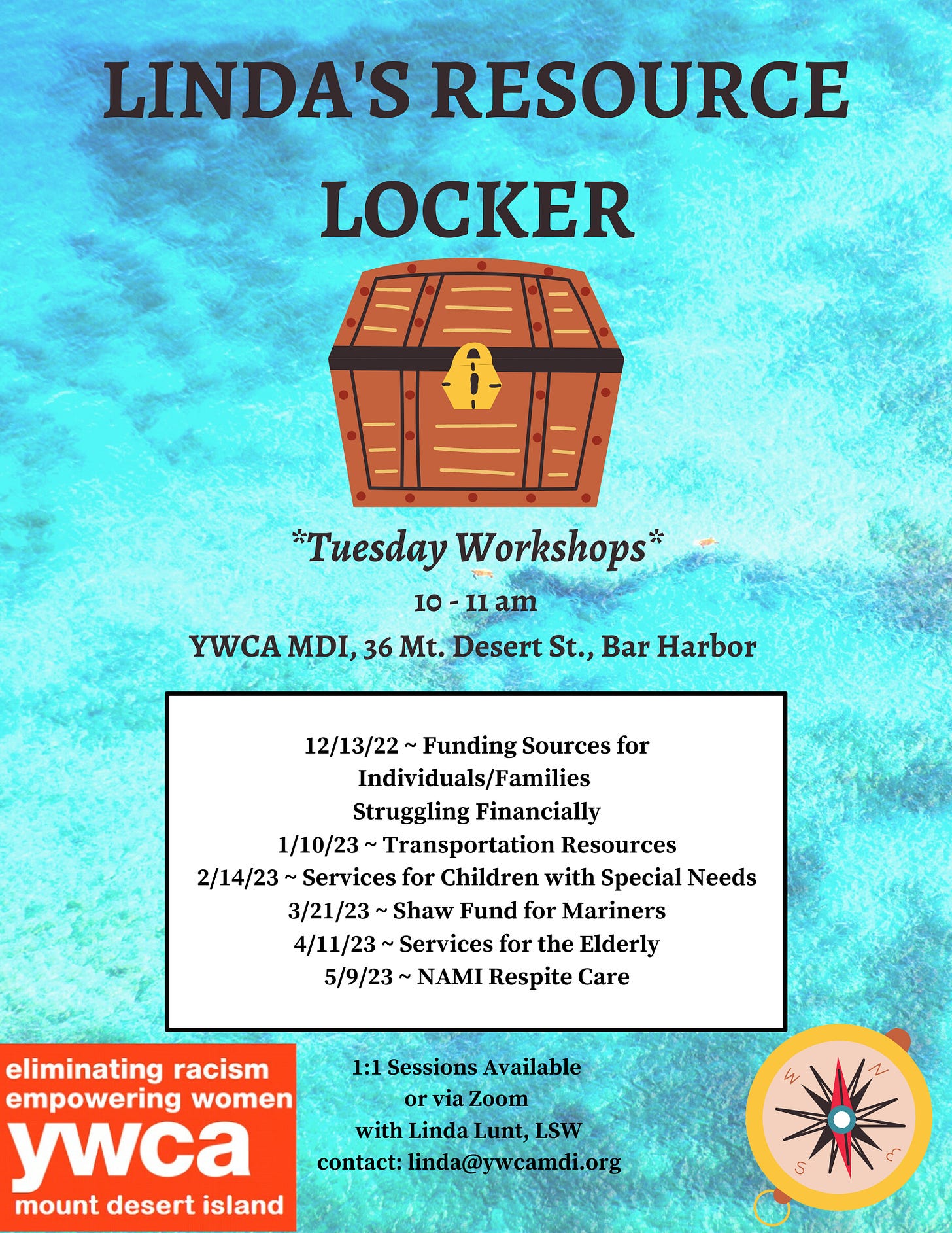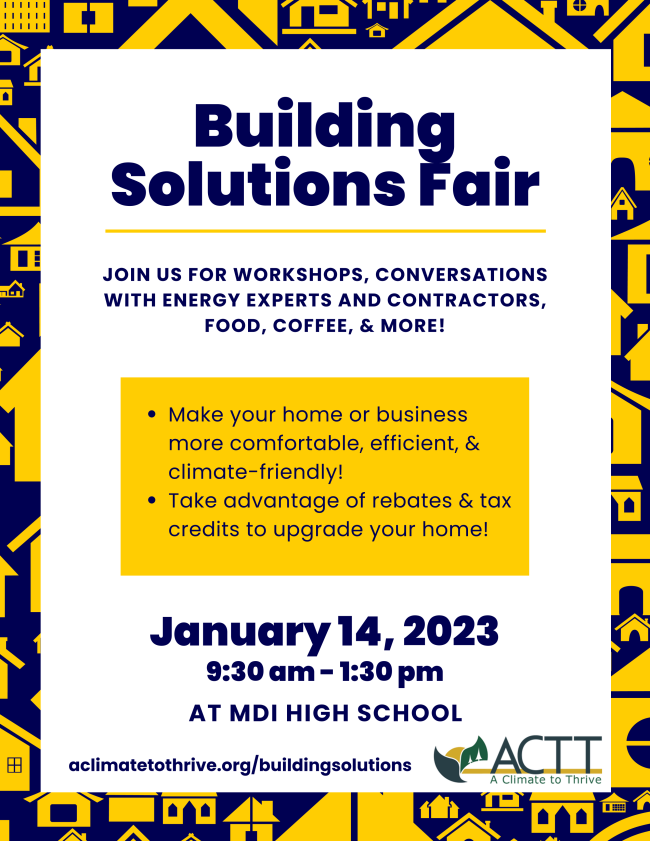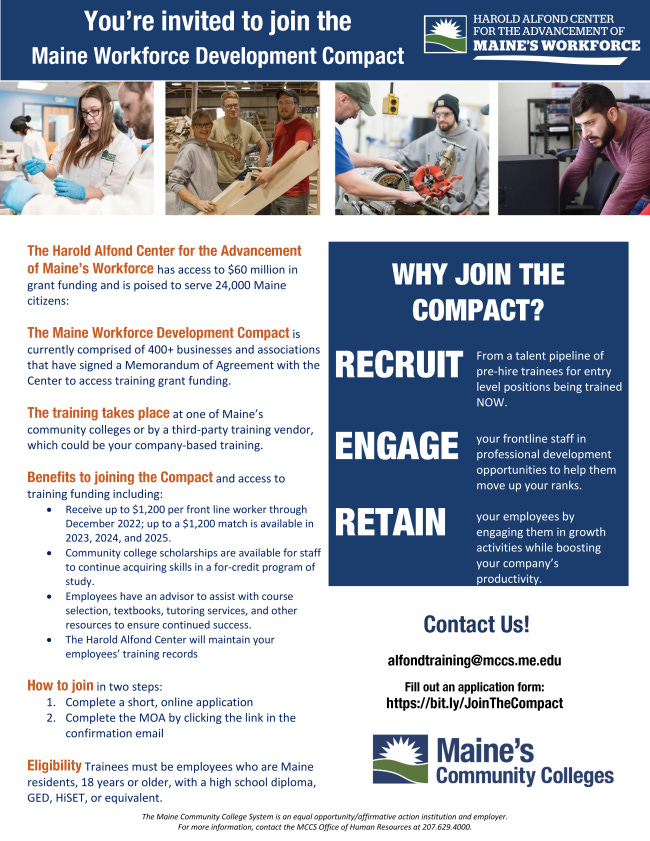 ---
Get Your Book On!
VIRTUAL WRITE ON! WRITING GROUP
Want support for your craft? The Write On! writer's group has been meeting at the Jesup since 2014, and remotely during the pandemic. Each meeting, members may bring in up to 1200 words to read for feedback, and in turn offer feedback to others. Although each member doesn't get to read work every time, the group shares the time fairly. The group meets on Zoom, and hold in confidence what is shared. This group welcomes adults 18 and up writing in many genres. There's no homework–the only commitment is two hours on Saturday mornings.
Date and Time
SATURDAYS
9:00 AM to 11:00 AM
Location
Zoom
How to Attend
Call the library, 207-288-4245, for more about us and how to join, or email info@jesuplibrary.org.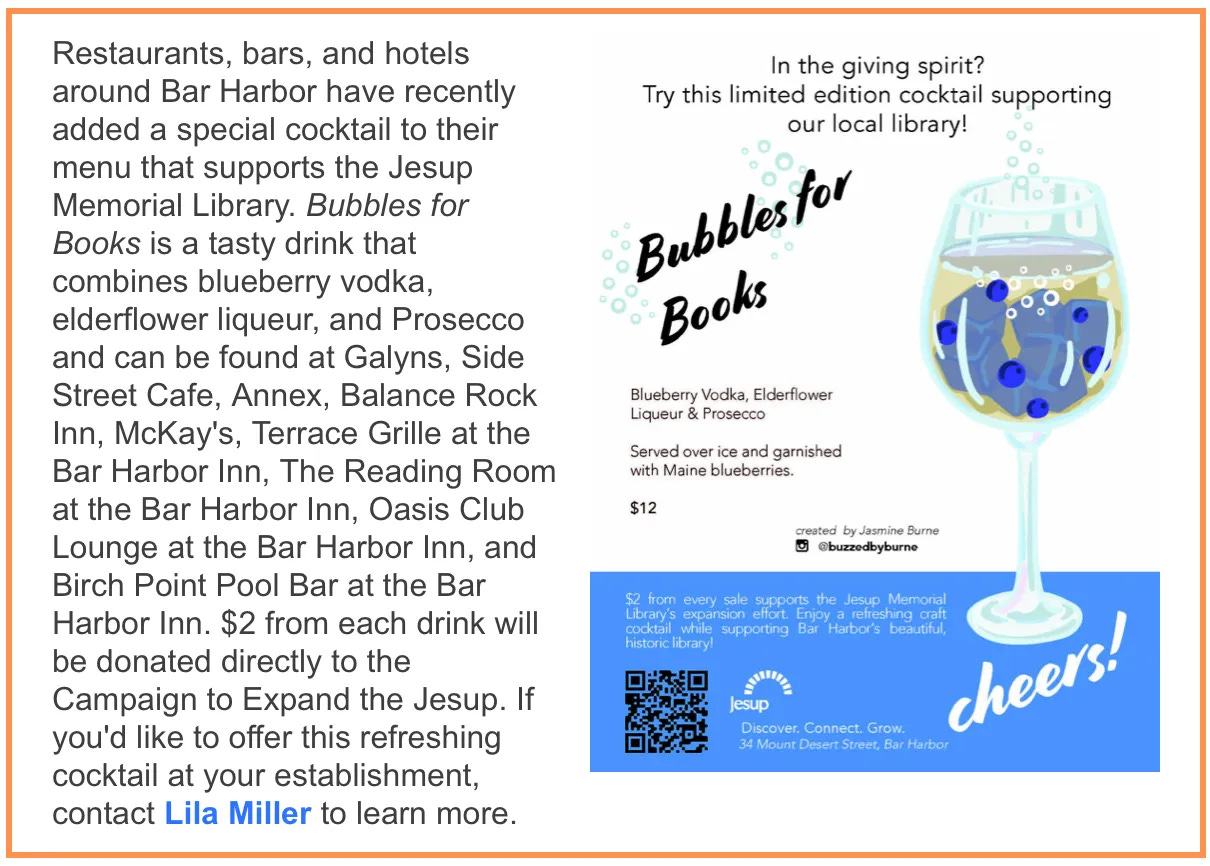 ---
PJ Story Time
Join Abby on Wednesday evenings for PJ Story Time! This program is for kids of all ages and their adults.
Time and Date:
Thursdays
6:30 P.M. to 7:00 P.M.
LOCATION:
Jesup Memorial Library, Mt Desert Street, Bar Harbor
GET YOUR ART ON!
OPEN STUDIO – MEMBER MONDAYS
Members can reserve a table in our studio for an hour or the whole session and have access to our non-consumable tools or use some materials from our stock!$10 for reserved space – participant brings supplies. OR $25 for reserved space plus access to consumable materials; felting, glass, paint, printmaking.Participants under 18 must be accompanied by an adult. Masking, vaccinated, and social distancing for staff and participant safety.
Date and Time
Mondays
2:30 p.m. – 6 p.m. EDT
Location
ArtWaves, 1345A State Highway 102, Bar Harbor
Fees/Admission
$42.00
Website
https://www.artwavesmdi.org/event
Contact Information207-266-0010
Send Email
---
MONDAY EVENING FIGURE DRAWING – EMOTION THROUGH BODY LANGUAGE
Join Gabrielle for instructed sessions on portraiture and clothed figure drawing or use the time to practice with our model! Mondays – instruction from 5:00 p.m. to 6:00 p.m. then drawing from 6:00 p.m. to 8:00 p.m. Participants under 18 must be accompanied by an adult. Masking, vaccinated, and social distancing for staff and participant safety.
Date and Time
Mondays, 2022
5 p.m. – 8 p.m. EDT
Location
ArtWaves, 1345A State Highway 102, Bar Harbor
Fees/Admission
$50.00
Website
https://www.artwavesmdi.org/event-4849702
Contact Information
207-266-0010
Send Email
---
MONDAY & THURSDAY NIGHT FIGURE DRAWING
Please register, space is limitedArtists will have a few quick warm-up poses then be able to spend time refining a long pose. Registration necessary- ArtWaves maintains distances for safety.The model is the star, no instruction, but plenty of easels, boards, horses, paper, charcoal and fellow friendly artists. Feel free to bring your paints and brushes as well!18 and over, under 18 allowed with parental attendance or prior signature.
Date and Time
Mondays and Thursdays
6 p.m. – 9 p.m.
Mondays 6-9 single pose and Thursdays multi poses
Location
ArtWaves Fine Arts Studio
Fees/Admission
$15 for 3-hour session
Members: $25 month fee
Contact Information
office @artwavesmdi.otrg
Send Email
---
KIDS CRAFTERNOONS
ArtWaves is devoting afternoons of studio (under the big tent) sessions for children to create. Most workshops use unique materials like fiber, ink, stained glass and wax. Weekly themes. Open to kids between 7-11. No skills required.Masks, vax'd (over 5), and distancing for staff and participant safety.
To Register:
Date and Time
Every Monday, Wednesday, and Friday
3 p.m. – 5 p.m.
Location
ArtWaves, 1345A State Highway 102, Bar Harbor
Fees/Admission
$30 materials included or bring some of your own! ($20 for members)
Student membership is $36 a year!
Contact Informationoffice@artwavesmdi.org
Send Email
---
Mosaic Candle Cups and Dipped Candles
If you love the scent of beeswax join in for a colorful afternoon of combining paper and glass mosaic. We begin by creating the mosaic glass candle cups while the wax melts. Then we form a dipping circle to grow the candles to fit! Join ArtWaves Founder and greatest supporter, Liz Cutler! She is a fine artist with skills across may media. She has an unparalleled enthusiasm for community art!
Date and Time
Tuesday, Dec 20, 2022
3:30 P.M. – 5:30 P.M. EST
Location
ArtWaves 1345A Hwy 102 Town Hill, Bar Harbor
Fees/Admission
$20/members and $30/non-members
Website
https://artwavesmdi.org/event-5037106
Contact Information
2072660010
Send Email
---
Crafternoon with Mike Duffy: Make your own neck pillow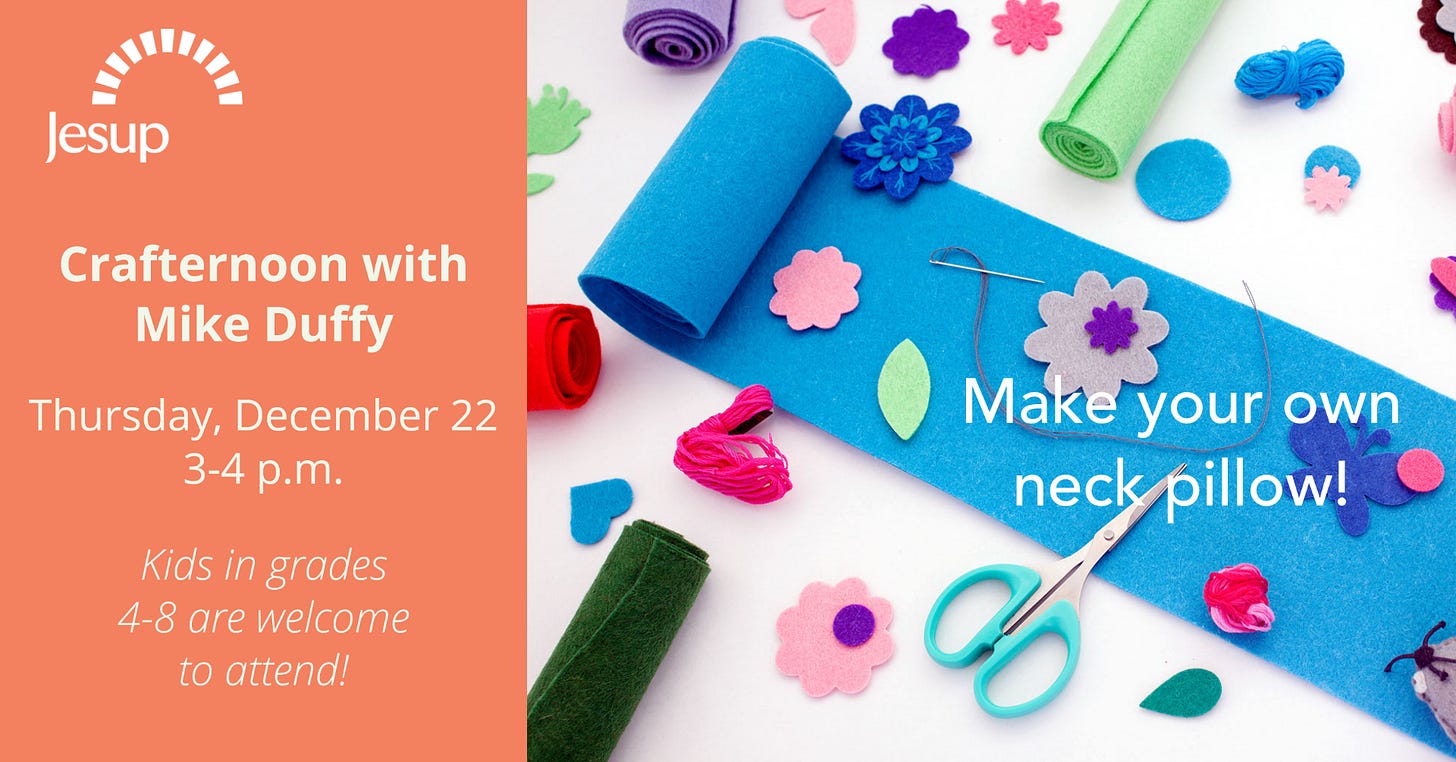 THURSDAY, DECEMBER 22, 2022
3:00 P.M. 4:00 P.M.
JESUP MEMORIAL LIBRARY34 MT. DESERT STBAR HARBOR
---
GET YOUR MOVEMENT ON!
---
ZUMBA!
It's a dance party, no experience needed!

Come take care of yourself, shake, smile & sweat! Every class is different; the music, people and weather, and we always have a blast! Erin leads a workout that caters to all levels of fitness and ability. All you need is a love for music and movement (or come to class to fall in love with dancing), but no experience necessary. You can follow along and give it your own flair! Come join our classes throughout the week, in the gorgeous dance studio at ArtWaves! If you haven't tried Zumba and want to talk with Erin, feel free to email anytime.
Date and Time
Thursdays
5:30 p.m. – 6:30 p.m. EDT
Location
Dance Studio at ArtWaves, 1345A State Highway 102, Bar Harbor
Fees/Admission
$40-$50 per month ($10 per week paid monthly)
Website
---
Downeast Community Dance
Downeast Community Dance meets every Sunday from 10-11:30 a.m. at the Moore Community Center in Ellsworth (first and third) and ArtWaves in Town Hill (second, fourth and fifth).
These free form dance gatherings are not facilitated, with music provided by volunteer DJs. Move to rhythms in your own way and have fun.
Admission is by donation.
For more information, contact Susan at 288-8103 or cloudnine@gwi.net.
Location
Dance Studio at ArtWaves, 1345A State Highway 102, Bar Harbor
---
Student Massage Clinic
At Acadia School of Massage Student Massage Clinic, our students gain hands-on experience while our clients receive relaxation or therapeutic massage and bodywork treatments at discounted rates. Enjoy a soothing massage from one of our gifted student massage therapists. The Student Clinic is open to the public and we highly encourage anyone to try a massage!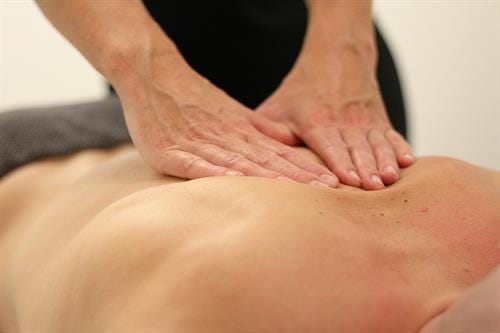 Date and Time
Tuesdays and Wednesdays
1:30 PM – 6:30 PM EST
Tuesdays and Wednesdays through the end of April 2023 from 1:30 to 6:15pm.
No clinic on last two weeks of December

Location
Hosted by Tree of Life Day Spa,
108 Cottage Street, Bar Harbor
Fees/Admission
$35 for 1 hour massage
Appointments highly recommended
Book online at
Website
Contact Information
Acadia School of Massage
Send Email
---
GET YOUR MOVIE ON!
CRITERION THEATRE
Check with The Criterion for showtime and all dates. The image below is not inclusive.
Location: 25 Cottage Street, Bar Harbor
---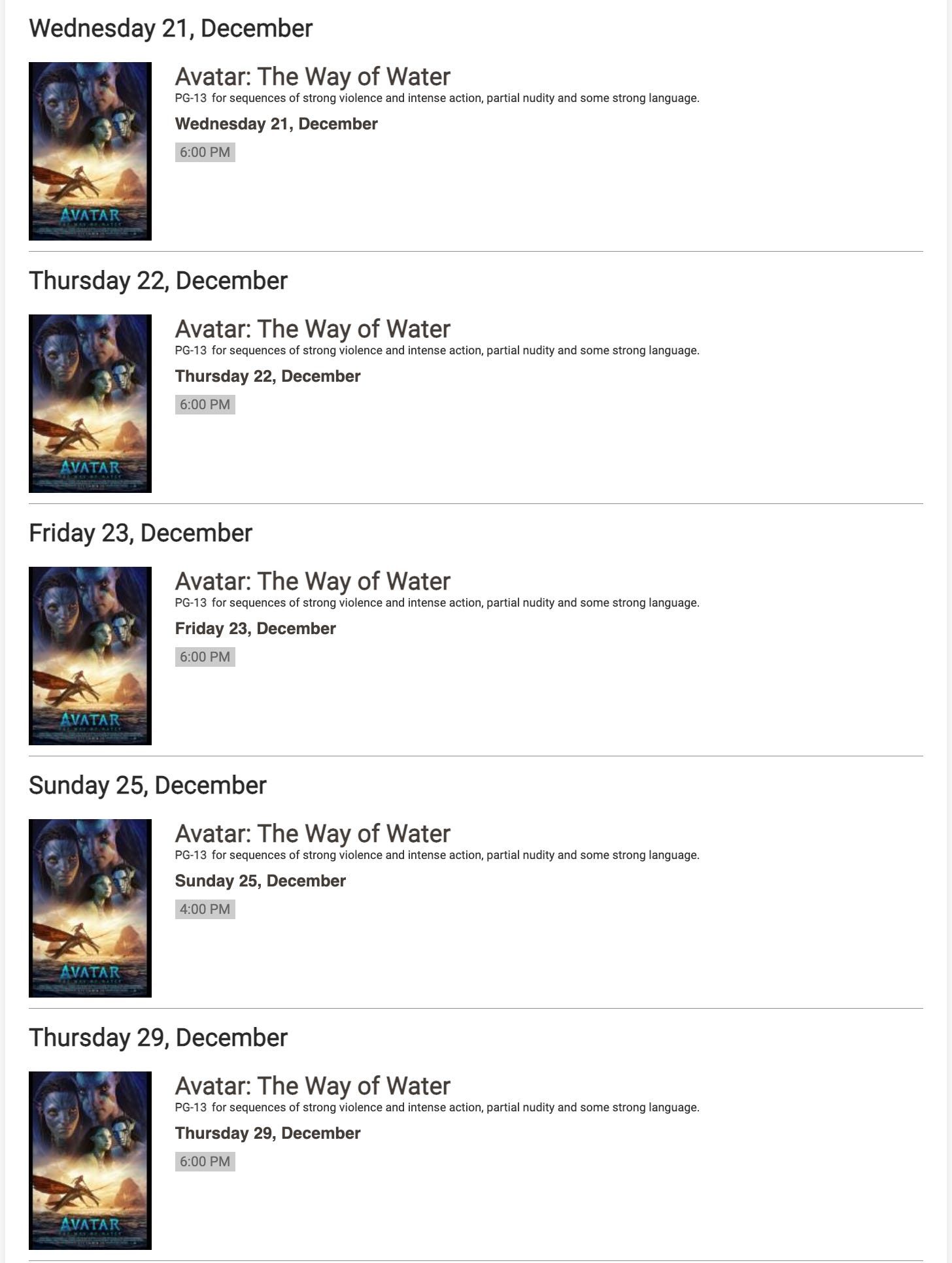 ---
GET YOUR FOOD ON!
Open Table MDI!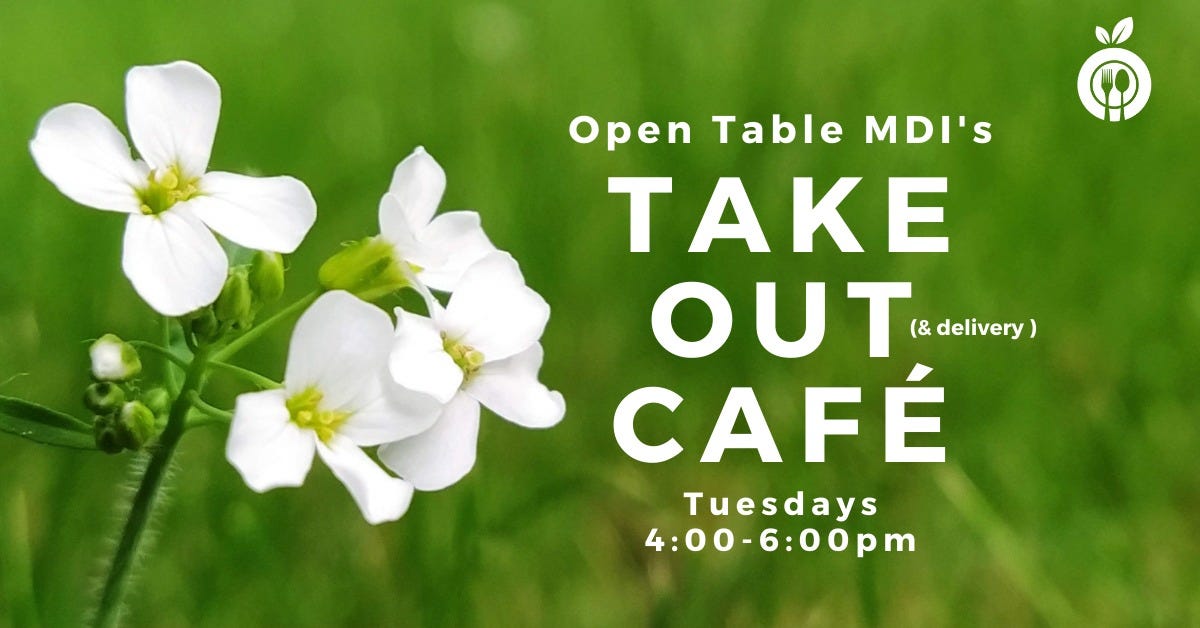 For more information, click here.
---
TOWN GOVERNMENT MEETINGS
SOUTHWEST HARBOR
Regular Meeting Schedule (meetings held at the Town Office unless otherwise noted). Calendar is here.

​Board & Committee Meeting Schedule:
Select Board: 2nd & 4th Tuesdays of every month @ 6 p.m.
Conservation Commission: 1st Tuesday of every month @ 4 p.m. via zoom
Planning Board: 1st & 3rd Thursdays of every month @ 6 p.m. at the Town Office and via zoom
Historical Cemetery Committee: 3rd Wednesday of every month @ the Town office or otherwise specified @ 2 p.m.
Harbor Committee: 2nd Monday of every month @ 6 p.m.
Shellfish Committee: 2nd Monday of every month @ 5 p.m.
Board of Appeals: 2nd Wednesday of every month (as needed) @ 6 p.m.
Warrant Committee: as needed
Absentee Ballots available at the Town Office until Thursday November 3rd, 2022.
---
TREMONT:
Select Board meeting is cancelled.
---
BAR HARBOR:
According to the town's website, "Meetings that are broadcast live can be viewed at home by watching Cable Access Channel 7 or 1303 (Spectrum Cable only) and online at Town Hall Streams."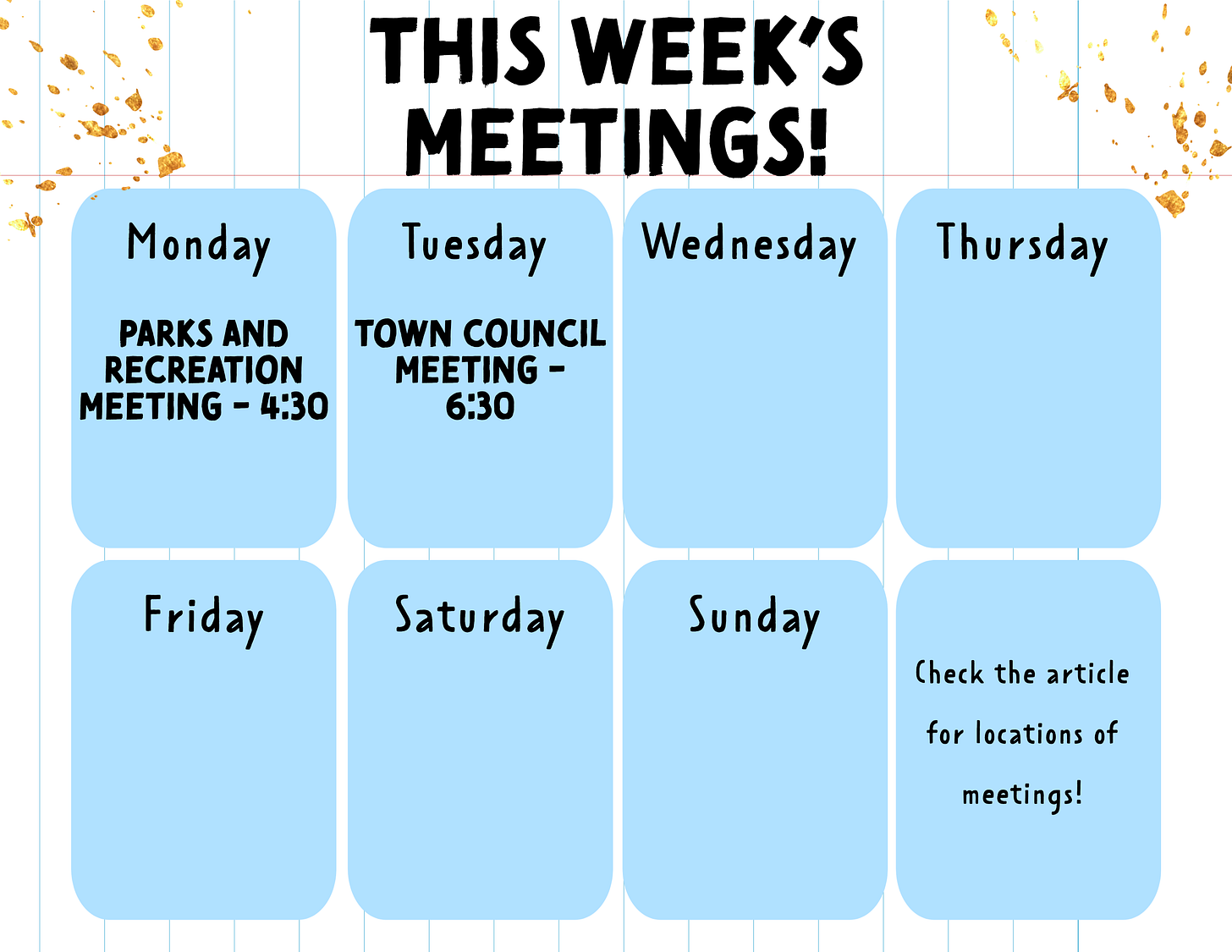 ·· Town Council meetings– the first and third Tuesdays of each month at 7 p.m.
· Planning Board meetings- the first Wednesday of each month at 4 p.m.
· Design Review Board– the second and fourth Thursday of each month at 6 p.m.
· Appeals Board – As needed, call the Planning Office for meeting times.
---
PARKS AND RECREATION COMMITTEE
Public comment for desires/discussion about the Glen Mary Wading Pool Revitalization Project will occur. There is also an email for public comment, which needs to be received prior to the meeting. That email is Glenmarypool@barharbormaine.gov .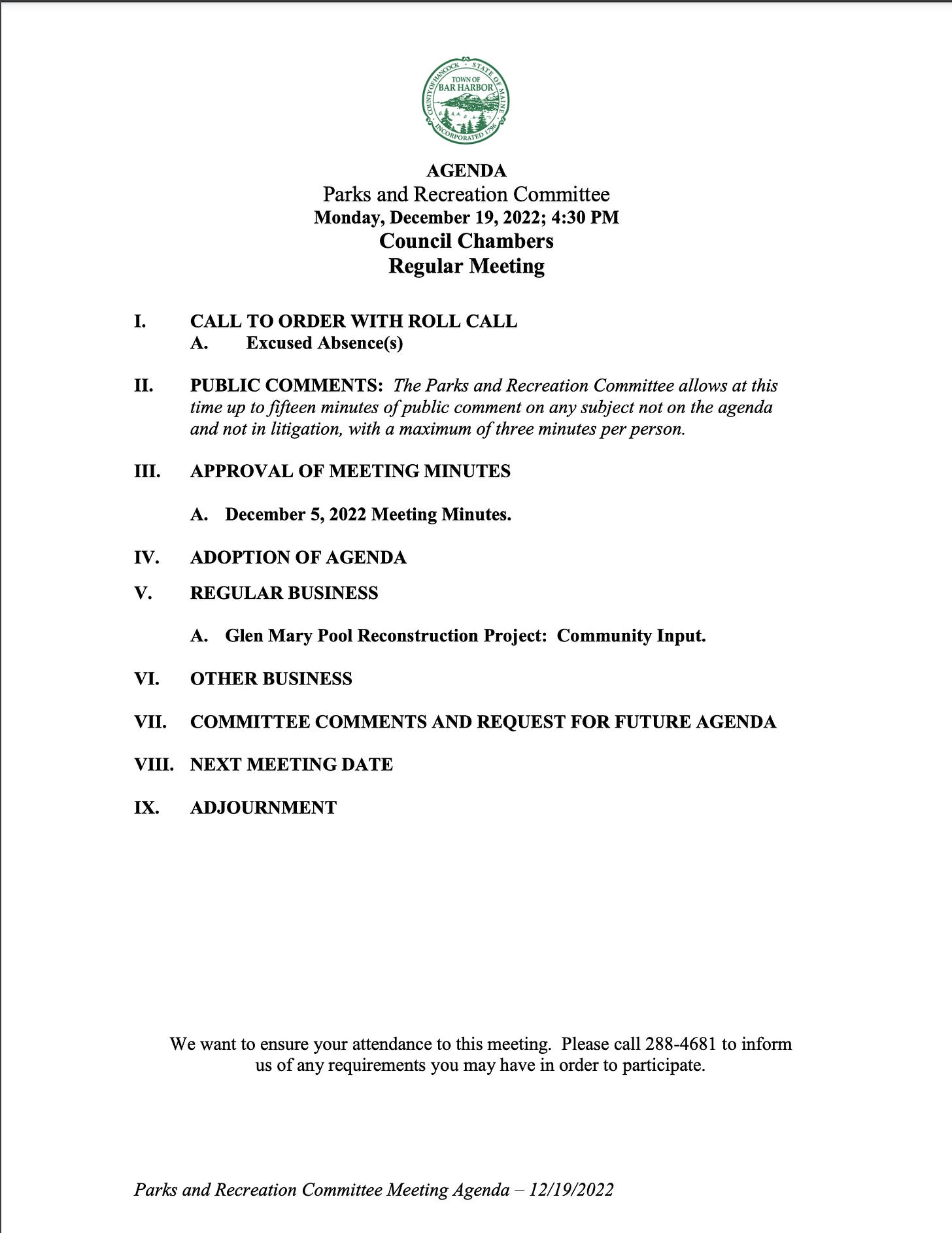 Date:
December 19, 2022
Time:
4:30 PM - 6:00 P.M.
Location:
Council Chambers
93 Cottage
Bar Harbor, ME 04609
---
TOWN COUNCIL
The Council's agenda includes the appointment of statutory officers, the beginnings of an impact fee on housing types discussion, a public hearing about Pat's Pizza's special amusement permit, Council priorities, a potential extension to the Comprehensive Plan timeline of work and added funds to do that work, a resolution honoring Alf Anderson, director of the Bar Harbor Chamber, potential creation of a fund to allow people to donate the the Conners-Emerson Building project, and updates on the Cruise Ship Passenger Disembarkation Plan and the ferry terminal site and potential signing of a memorandum of agreement about a proposed dog park.
Town Manager Kevin Sutherland wrote in the Town Council packet about impact fees:
"Several requests have been made by Councilors to explore impact fees to address prioritizing housing development over transient accommodations. I've been working this week to pull together some information for Council discussion and consideration."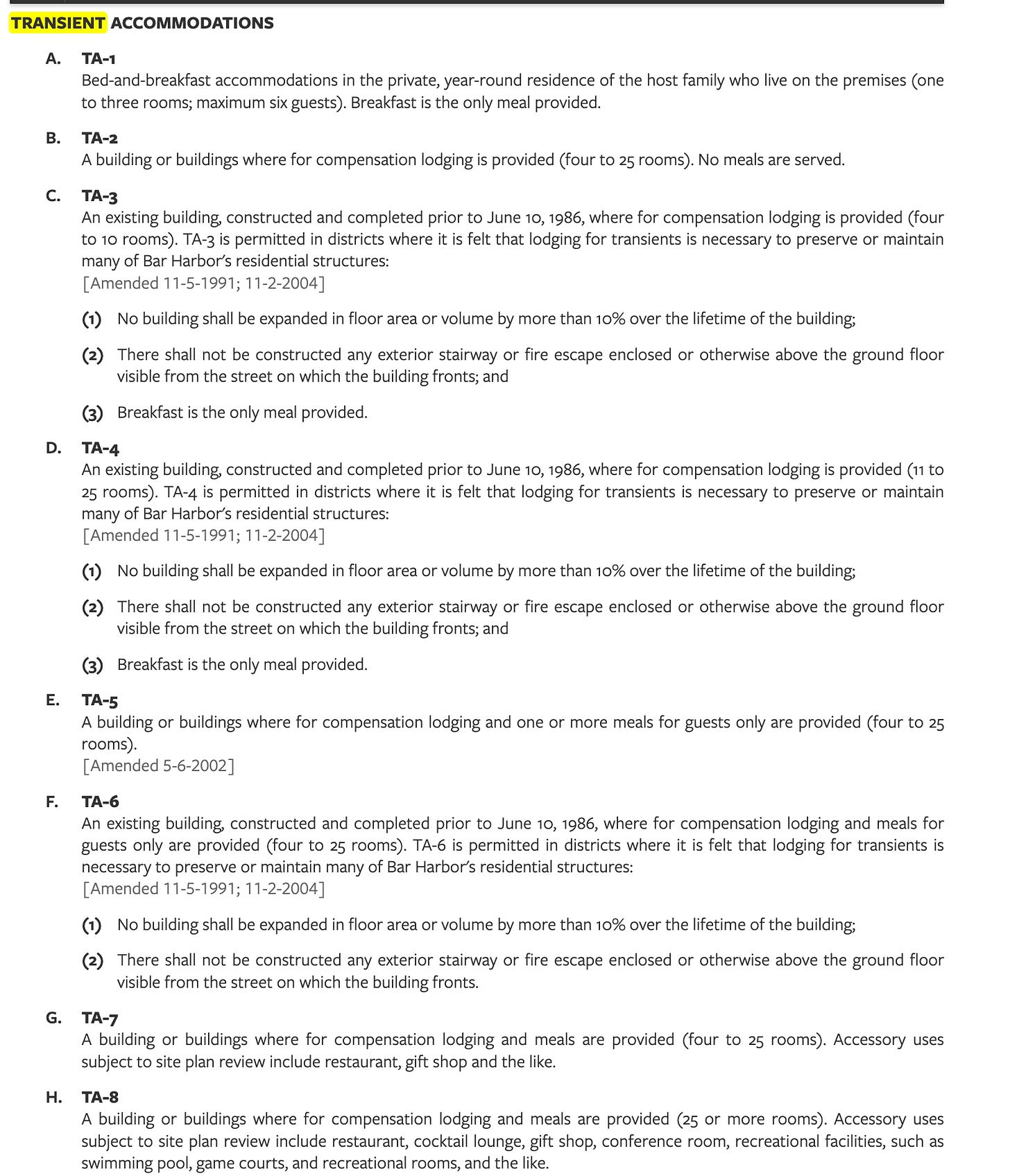 The above image is a screen grab of the town's definitions of transient accommodations. This definition is within the town's Land Use Ordinance.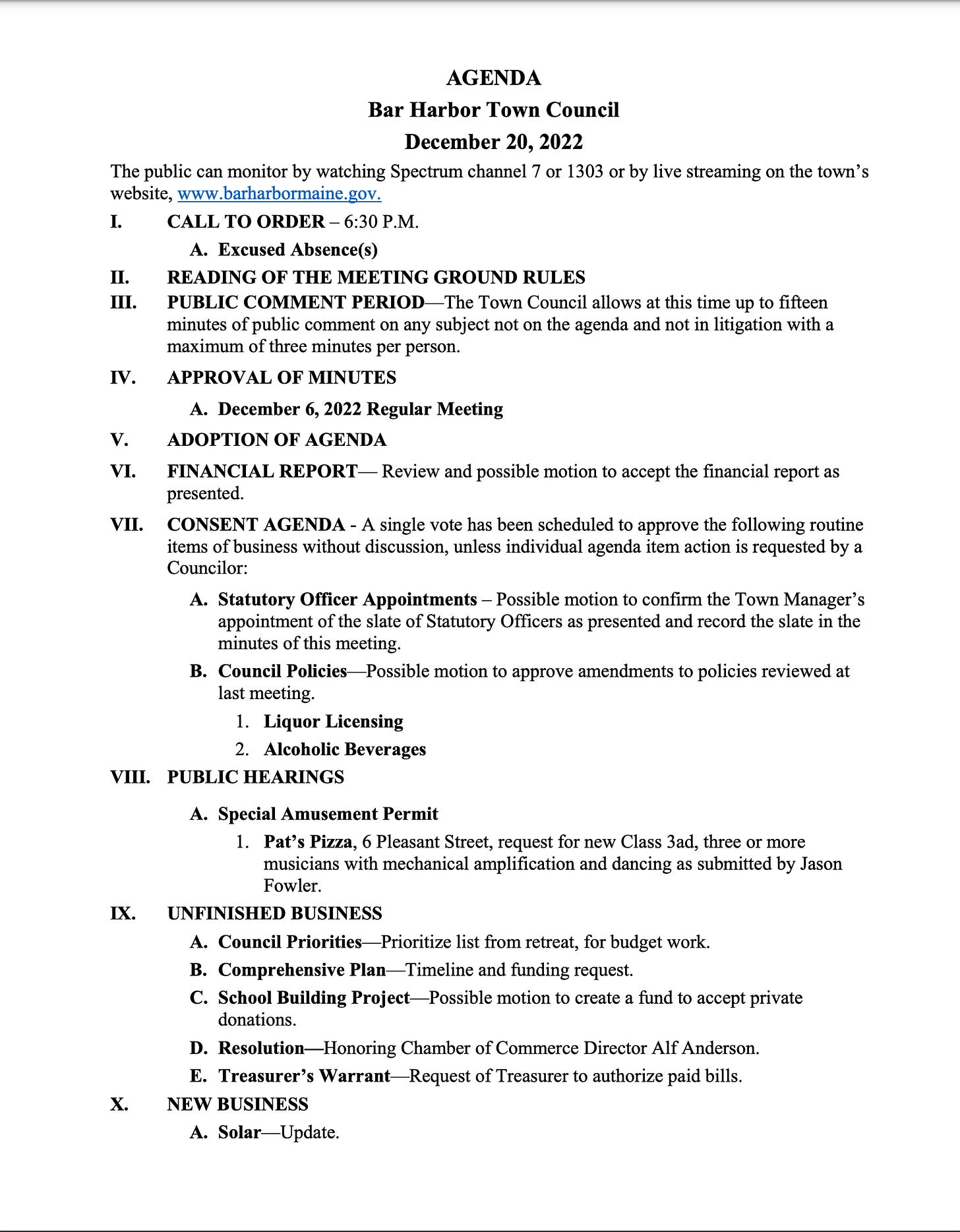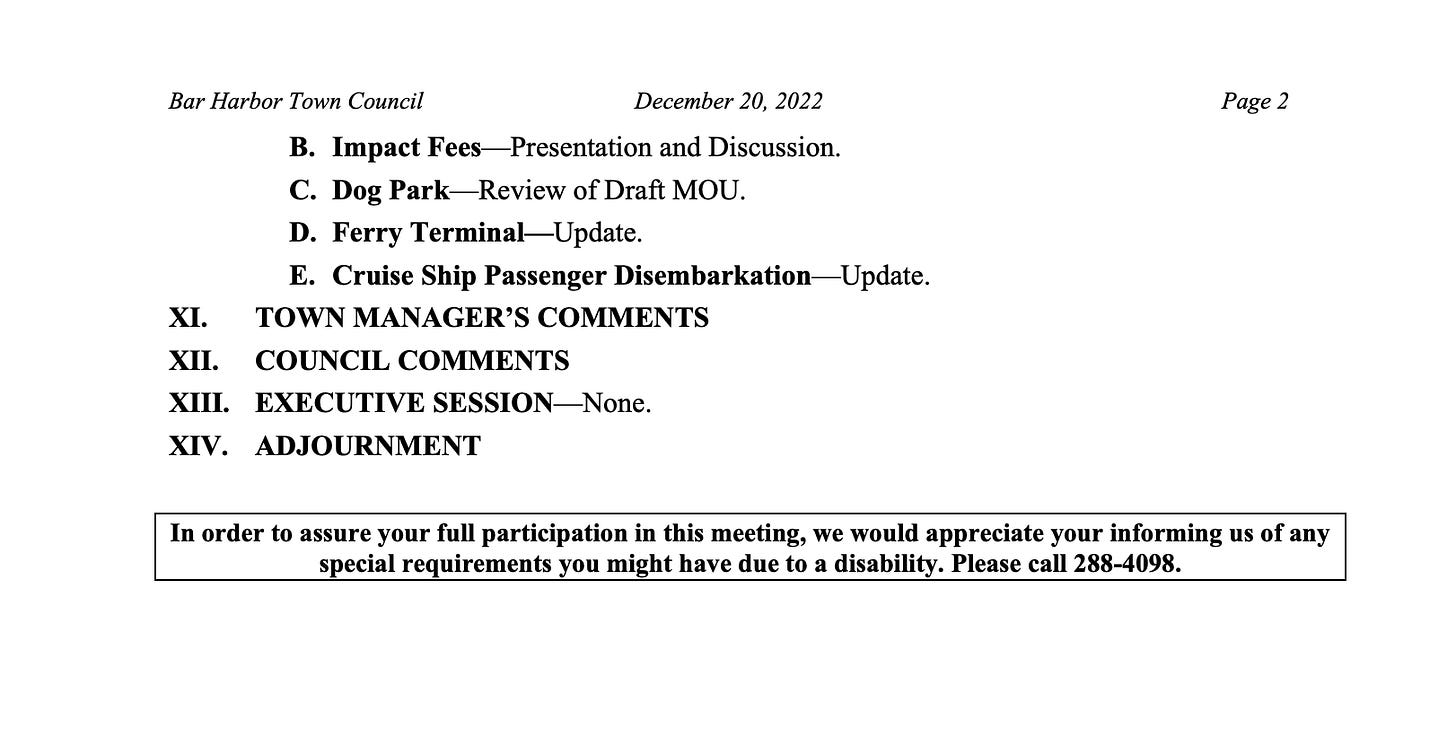 Date:
December 20, 2022
Time:
6:30 PM - 9:00 P.M.
Location:
Council Chambers
93 Cottage
Bar Harbor, ME 04609
---
MANAGER'S MINUTES
The open discussion with Town Manager Kevin Sutherland that was originally scheduled for this Wednesday is now on December 28 because of the library's Solstice celebration.
---
MOUNT DESERT:
Monday, November 21, 2022 – 6:30 p.m.
bos_meeting_agenda_2022-11-21.pdf
bos_meeting_packet_2022-11-21.pdf
---
Bar Harbor Story is a reader-supported publication. To receive new posts and support my work, consider becoming a free or paid subscriber.