Budget could increase 5.6%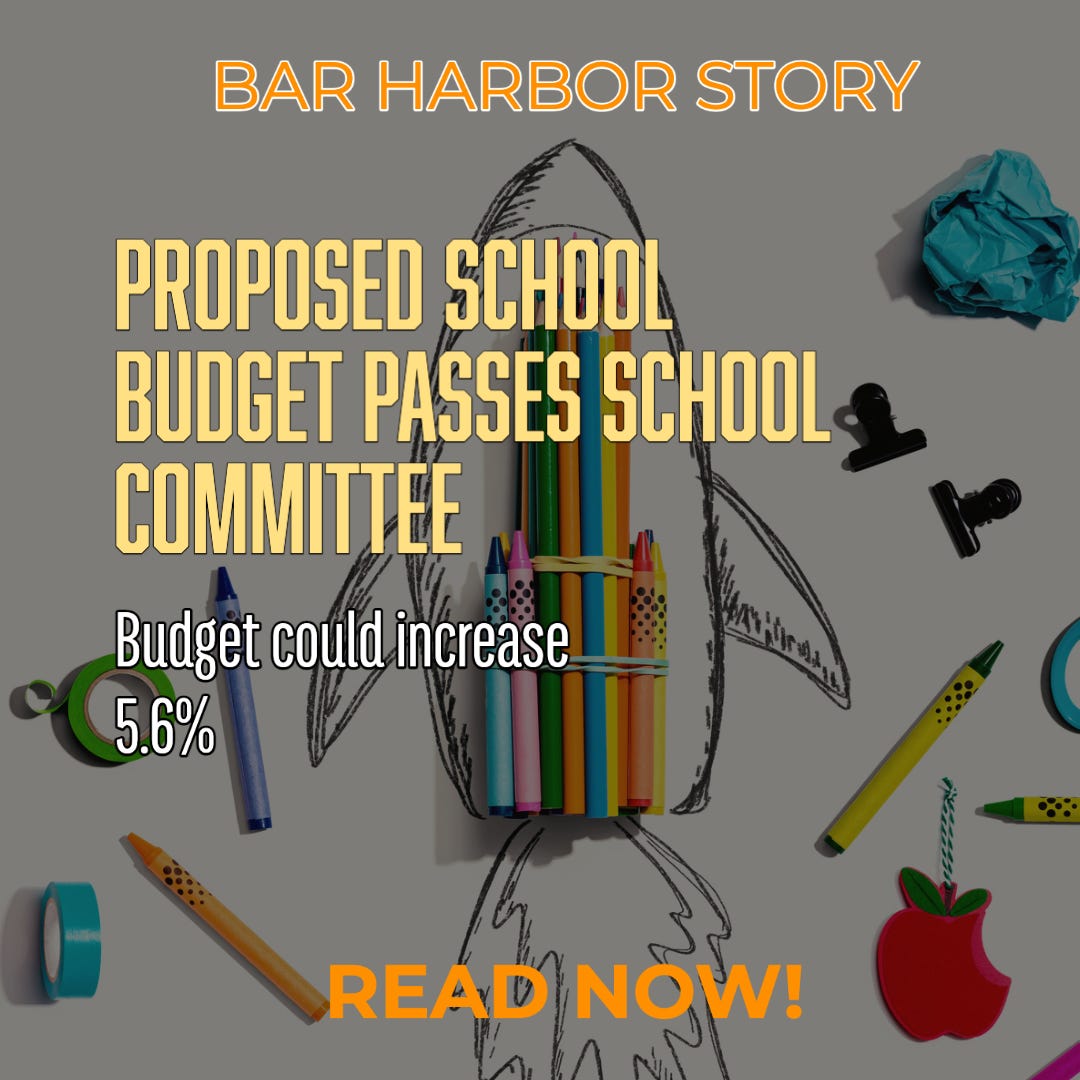 BAR HARBOR—This Monday, the Bar Harbor School Committee approved its $8.4 million budget, moving the 2023-2024 budget one step closer to ratification. This is an increase of $440,000 or 5.6%. Voters will have to approve or reject that budget in June. Before that, the Bar Harbor Town Council must approve the budget to be placed on the town's warrant.
Members of the Warrant Committee, Town Manager Kevin Sutherland, and the Communications Director Maya Caines joined the committee's meeting to go over the school budget.
According to Bar Harbor School Committee Chair Alexandra (Lilea) Simis, "(Principal) Heather Webster went through the budget thoroughly. The biggest changes are the inclusion of one more regular ed tech position as well as a RTI/behavior specialist."
Salaries, health insurance and tuition reimbursement as well as other teacher benefits are a large portion of the increase. Those amounts stem from earlier negotiations with unions.
Any project to redesign, restructure or rebuild the aging schools are not part of that regular school budget and if moved forward would likely go out via a secondary funding mechanism such as a bond.
The Mount Desert Island High School's improvements are now projected to cost $26.5 million for geothermal heating, reconfigured science labs and new entrance and entrance hall as well as an additional library floor. That number could be revised down with project changes. Any project configuration would have to be approved throughout the island via voting. Bonds would then be issued. If all went in favor of the project, construction could potentially begin in 2024 during the summer months.
---
TO LEARN MORE
For information on the Bar Harbor School Committee, click here.
For information on the Conners Emerson Building For Our Future project, click here.
https://www.harriman.com/projects/
Marie Yarborough Elected School Committee Vice Chair