Mytar replaces Dwayne Bolt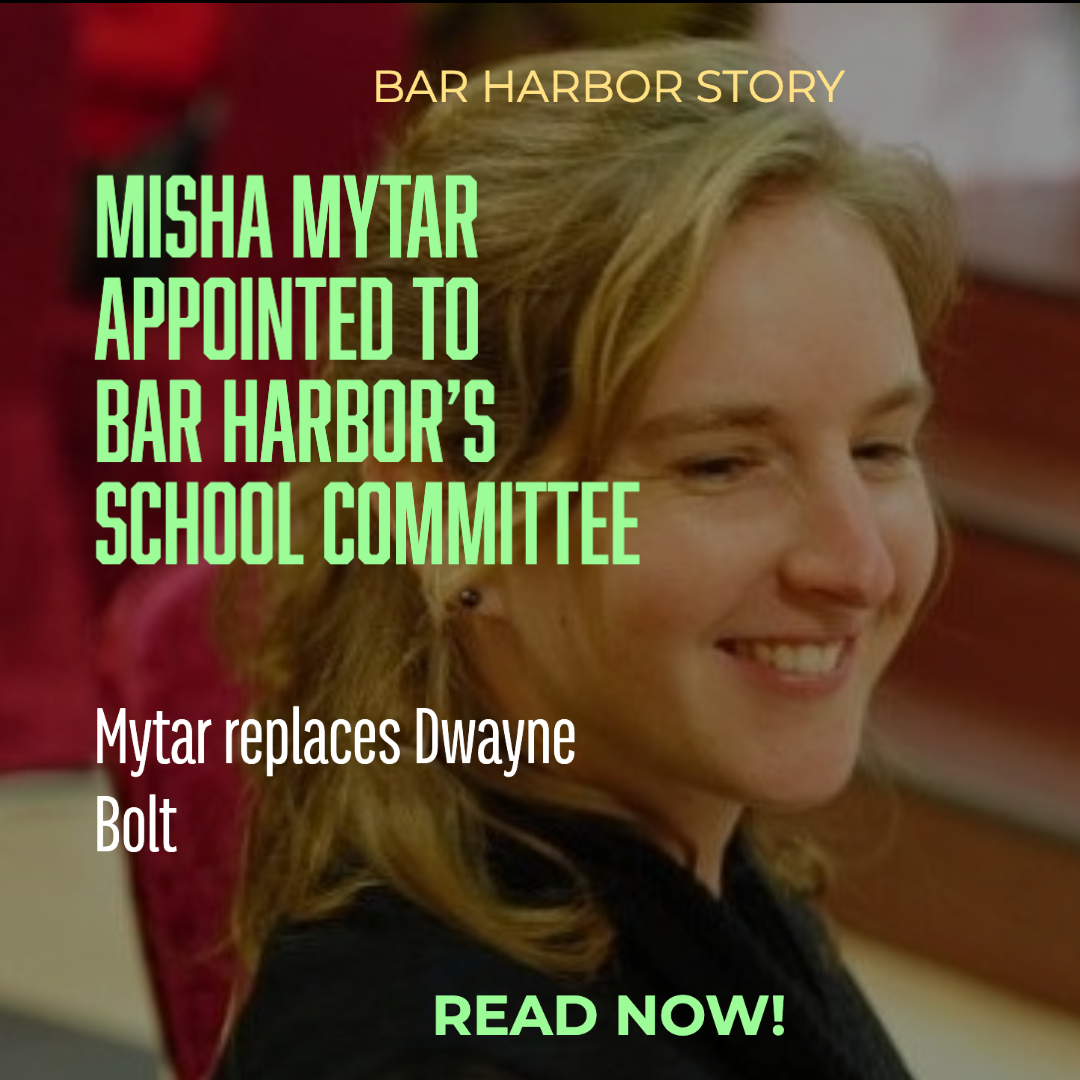 BAR HARBOR—A quick special Bar Harbor School Committee (Superintending School Committee) meeting Thursday morning ended with the unanimous appointment of Misha Mytar for Dwayne Bolt's position. Bolt had resigned stating that personal and professional obligations made the position untenable. His term would have ended in June 2023. The board had 30 days to appoint a replacement. Mytar will serve until the June election. She can then choose to run or not.
"She's a familiar face," committee member Marie Yarborough said. Tyson Starling seconded the motion during the meeting in the school library.
Yarborough said that Mytar, who is the vice chair of the town's Comprehensive Plan Committee, has two children at Conners Emerson.
"It's not like we're pulling someone out of thin air," Yarborough said, but someone who has been involved in and volunteered for the school on multiple levels, including being on an administrative hiring team for current principal Heather Webster.
"I'm happy to help where I can and I'm always grateful for the work of the school board particularly in the last couple of years," Mytar said. "It's actually a great opportunity to get involved in the short term."
She added that she's excited to learn more things. Mytar will have to stop by the Municipal Building to be sworn in, and double check with the town charter that she can serve on both the school board and as vice chair of the Comprehensive Plan Committee. The town code states that "except where clearly authorized by law, or pursuant to an agreement under the Interlocal Cooperation Act, no School Committee Member shall hold any other Town office or Town employment while serving as a School Committee Member."
Mytar will talk to Town Clerk Liz Graves about if her position as vice chair on a temporary committee counts as holding town office. Though Mytar has been appointed, she has not yet been sworn into the school committee position.
Her position on the school committee also makes her a member of the board at MDI High School and the AOS board. The town has three votes for the high school and four for the AOS.
Mytar has been a board member of Kids Corner, Frenchman Bay Conservancy, and is currently a board member of A Climate to Thrive and is a senior project manager at Maine Coast Heritage Trust.
The website reads,
"Prior to joining MCHT, Misha was a Senior Planner at the Maine Bureau of Parks and Lands, where she worked to enhance the economic and community development potential of the Bureau's Downeast properties. She has also worked for a number of local conservation and planning organizations including Blue Hill Heritage Trust, Frenchman Bay Conservancy, Sunrise County Economic Council, and Washington County Council of Governments.

"Misha grew up in Surry, graduated from Yale University with a degree in anthropology, and earned her master's degree in community planning and development from the Muskie School of Public Service at the University of Southern Maine. She is currently a Senior Project Manager with MCHT and staffs the Conservation Limited Development LLC."
---
TO LEARN MORE
http://barharbormaine.gov/280/Superintending-School-Committee
---
Bar Harbor Story is a reader-supported publication. To receive new posts and support my work, consider becoming a free or paid subscriber. Thank you for being here!