Move comes even as lobster fishery receives two-year pause in regulations meant to help protect North Atlantic Right Whales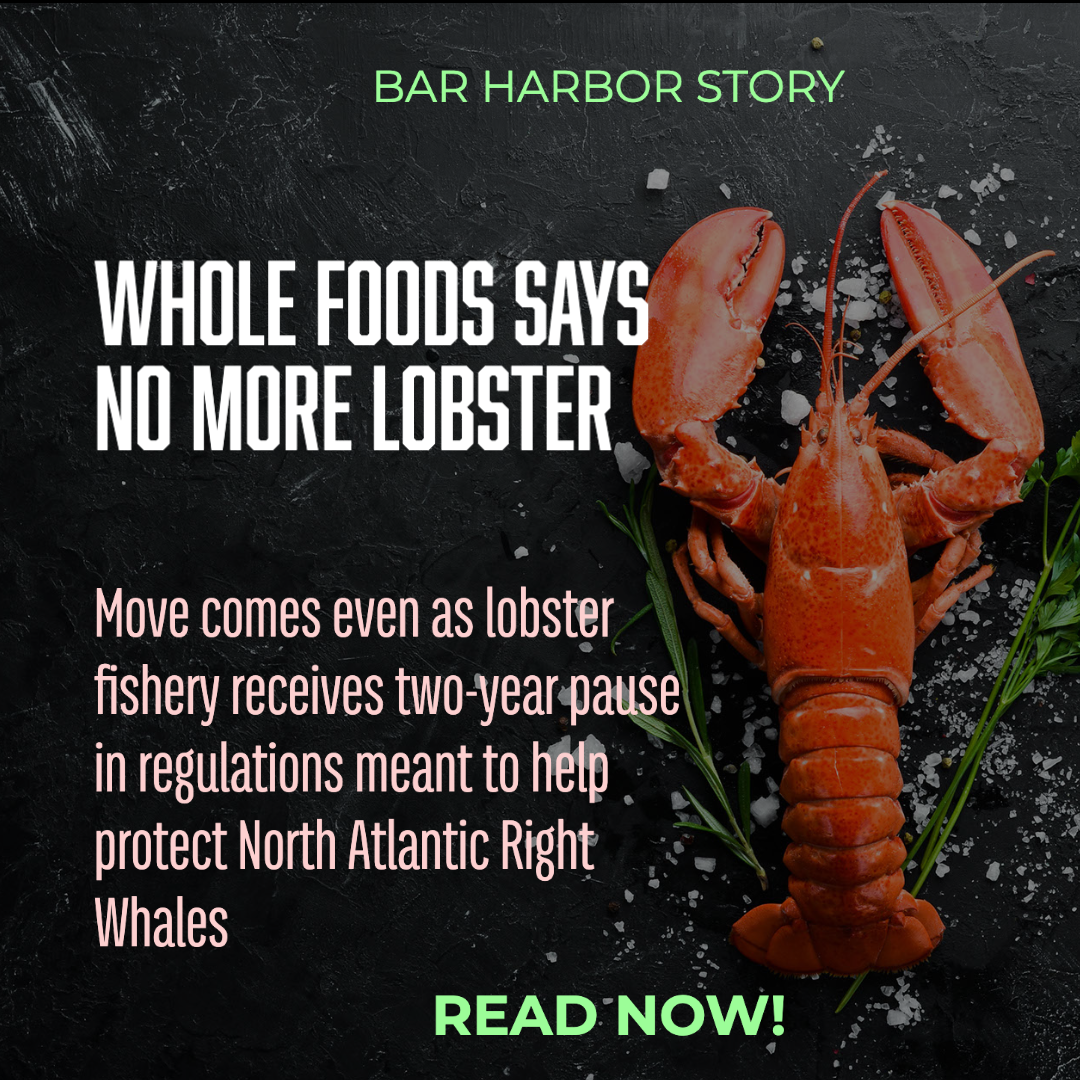 BAR HARBOR—While lobstermen may have received a two-year pause about new fishing regulations, the Marine Stewardship Council, a fishery sustainability group, is suspending Maine lobster fishery's certification after the federal court decision that is meant to protect North Atlantic right whales.
Last summer, Judge James Boasberg (District of Columbia) ruled that those who regulate federal fisheries broke the federal law that keeps the whales safe. In a 43-page decision, the court said that the approximately 350 whales that are still alive could become entangled in fishing gear and die. He ruled that National Marine Fisheries Service officials violated the Endangered Species Act when they said that lobster fishing and Atlantic crab fishing wouldn't have an impact on right whale extinction.
His decision came despite new lobstering rules that are meant to decrease entanglement risk from fixed gear, which are lobster traps that are connected via rope to a buoy. The Maine Lobsterman's Associating is appealing those rules, which came out in early September. Boasberg ruled last week that "new lobster fishing restrictions designed to conserve rare whales will be delayed until 2024 to give the government time to design them."
Ramifications
This means there will be time before the lobster gear restrictions must be implemented. The whales are federally protected. Maine has a $725 million lobster industry. Groups concerned with conservation of species say that the industry is a reason for right whale deaths because of gear entanglements with ropes. The whales become entangled and then drown. Alternatively, the ropes creates cuts that could become infected, or the whales starve if the lines are around their mouths and inhibit the filtration of food via the baleen. Maine lobstermen say that the whales rarely appear in the water they fish, and they have challenged the NOAA assessment and new regulations. The lobstermen also state that the Maine industry and lobstermen want to protect right whales and have been making significant advancements trying to do so.
Kristan Porter, president of the Maine Lobstermen's Association, told the New York Times's Annie Roth in September, "The way we manage our fishery has always been one of the best. As a fisherman, all I can do is go by the rules that are in front of me."
According to the Anderson Cabot Center for Ocean Life, "Scientists estimate that 83 percent of all catalogued right whales have been entangled in fishing gear at least once and some as many as seven times. Since 2009, 58 percent of whale deaths are due to fishing gear entanglements, an increase from the 25 percent between 2000 and 2008."
The last entanglement documented in Maine waters occurred in 2004. Ships colliding with the whales is another reason for their deaths. The whales migrate from Florida to Canada annually, and then swim back again. Most entanglements are unable to be linked to a specific area or fishery.
"For centuries, these whales were imperiled by excessive hunting," the judge wrote. "But today the greatest human-caused threat comes from entanglement in fishing gear."
Politicians React
In a joint statement on Sunday, Sens. Susan Collins and Angus King and Reps. Jared Golden and Chellie Pingree, and Governor Janet Mills wrote,
"Although a two-year delay is better than no delay at all, this decision fails to address the underlying issue: NOAA's regulations have created a crisis that threatens the livelihood of thousands of hardworking Mainers without meaningfully protecting right whales.

"There has never been a right whale death attributed to Maine lobster gear, yet NOAA has continually refused to follow the science, and has relentlessly targeted our lobster industry," the statement continues. "NOAA must use this pause to carefully review the data and propose an updated rule that reflects the reality in the Gulf of Maine."
Organizations' Impact and Politicians React Again
The National Oceanic and Atmospheric Administration (NOAA) believes that to keep the North Atlantic right whale from going extinct there needs to be less than one death because of human activity each year. Monterey Bay Aquarium's Seafood Watch program believes that number is currently 7.7 each year.
The Marine Stewardship Council is a global group that places sustainability stickers on products. Whole Foods, a grocery chain, has said it will stop selling Maine lobster because of the group's decision. Earlier this year, the Monterey Bay Aquarium's Seafood Watch program put lobsters on a red list because of right whales. That news, plus the new regulations, ended up with people rallying for lobstermen, Maine's congressional delegation trying to block the aquarium's federal funding (which is minimal), and more locally, places like the Bar Harbor Chamber of Commerce trying to fundraise.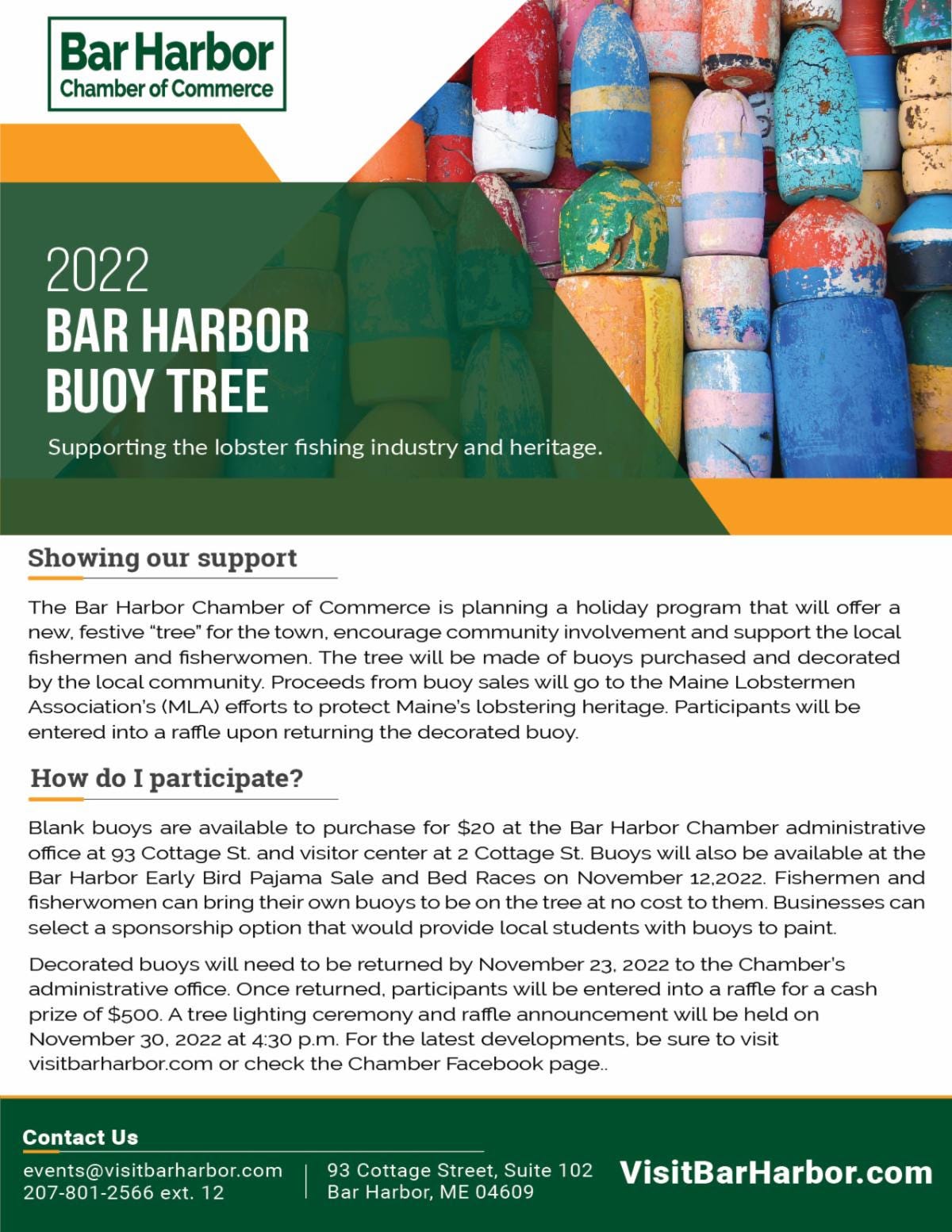 The Congressional delegation and Governor Mills also released another statement specifically about the Marine Stewardship Council's decision.
"Today's decision by the Marine Stewardship Council to temporarily suspend certification of Maine's lobster fishery is the result of a years-long campaign from misguided environmentalist groups who seem to be hellbent on putting a proud, sustainable industry out of business without regard to the consequences of their actions. While the Maine industry met the highest standards for environmental sustainability and impact, the current pending CBD v. Ross court case led by the Center for Biological Diversity, Conservation Law Foundation, Defenders of Wildlife, and the Humane Society of the United States made certification impossible. This litigation is based more on activism than evidence and is putting livelihoods in jeopardy.

"To be clear, this decision is not a reflection on the Maine lobster industry. As the MSC clearly states, 'there is no recent evidence that the Maine lobster fishery is responsible for entanglements or interactions with right whales.' The temporary suspension is purely because activists with an axe to grind have weaponized the court system and the Endangered Species Act to target the livelihoods of thousands of Maine lobstermen, their families, and the communities who work responsibly to maintain the delicate balance in Maine's waters. The Maine lobster fishery has always complied with National Marine Fisheries Service regulations, and had the agency issued valid regulations, Maine's lobster fishery would not have been in a position to lose its certification. It's extraordinarily frustrating and incredibly unjust.

"We are deeply disappointed by this action, and hope that the MSC will reconsider the decision as litigation is ongoing in the matter. Any companies purchasing Maine lobster, or people deciding to enjoy a lobster roll, should view MSC's decision purely as a result of a continuing legal process that is no fault of the fishery or lobstermen. MSC's own independent review found the industry to be operating sustainably. In the meantime, we will continue doing everything in our power to support the iconic Maine industry and ensure that they have the resources they need to continue complying with any federal regulations."
---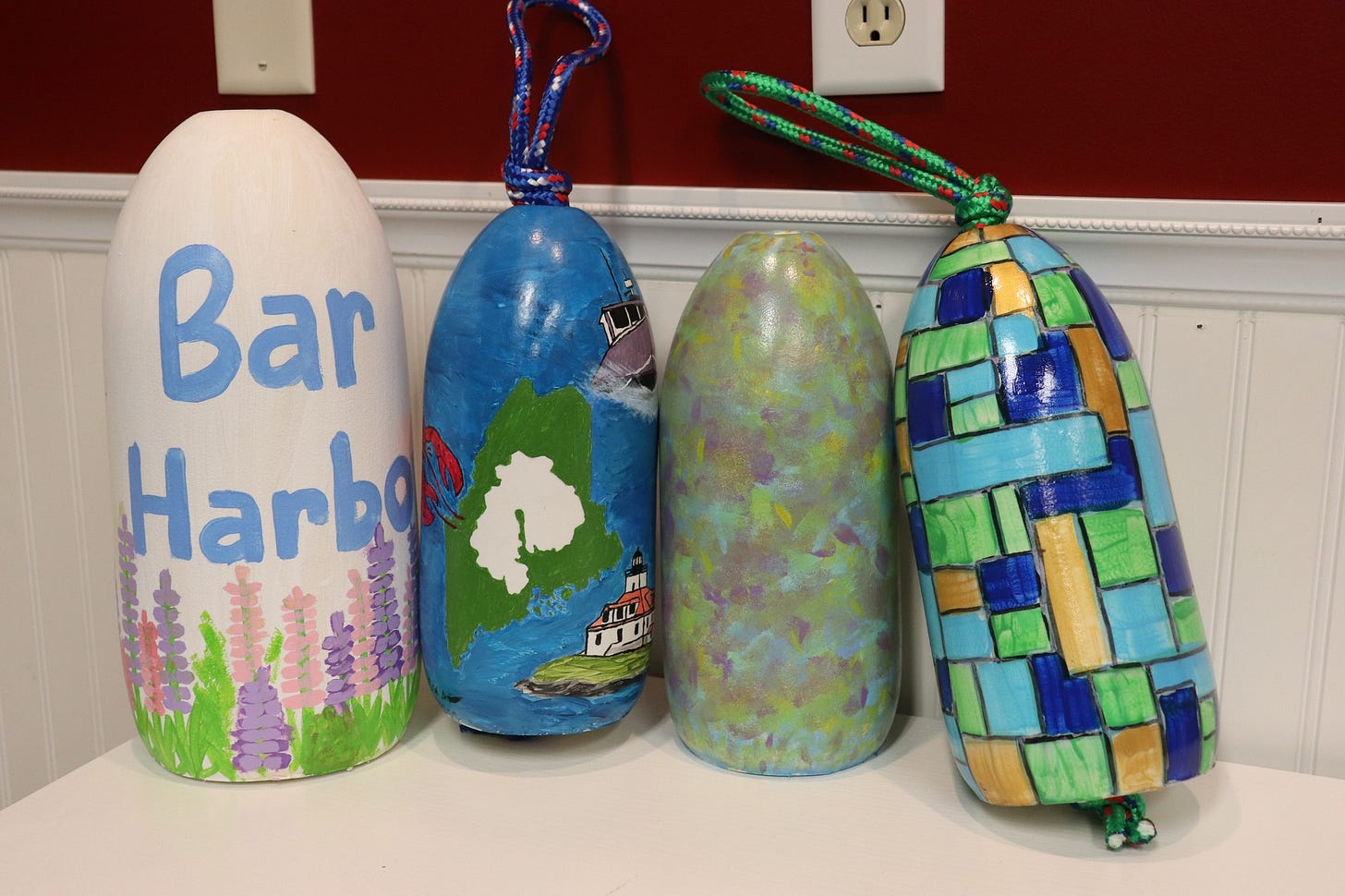 TO LEARN MORE AND FOR LINKS WE REFERENCE:
Many Locals Wearing Red To Support Lobster Industry
New Restrictive Lobstering Rules Paused
https://www.king.senate.gov/newsroom/press-releases/maine-delegation-and-governor-mills-respond-to-suspension-of-lobster-fishery-certification-by-marine-stewardship-council
https://www.king.senate.gov/newsroom/press-releases/maine-delegation-blasts-inconsistencies-of-noaas-vessel-strike-rule-that-treats-lobster-industry-unequally
https://repository.library.noaa.gov/view/noaa/45014
---
Bar Harbor Story is a reader-supported publication. To receive new posts and support my work, consider becoming a free or paid subscriber. Thank you so much for being here!