A weekly look at upcoming Bar Harbor Meetings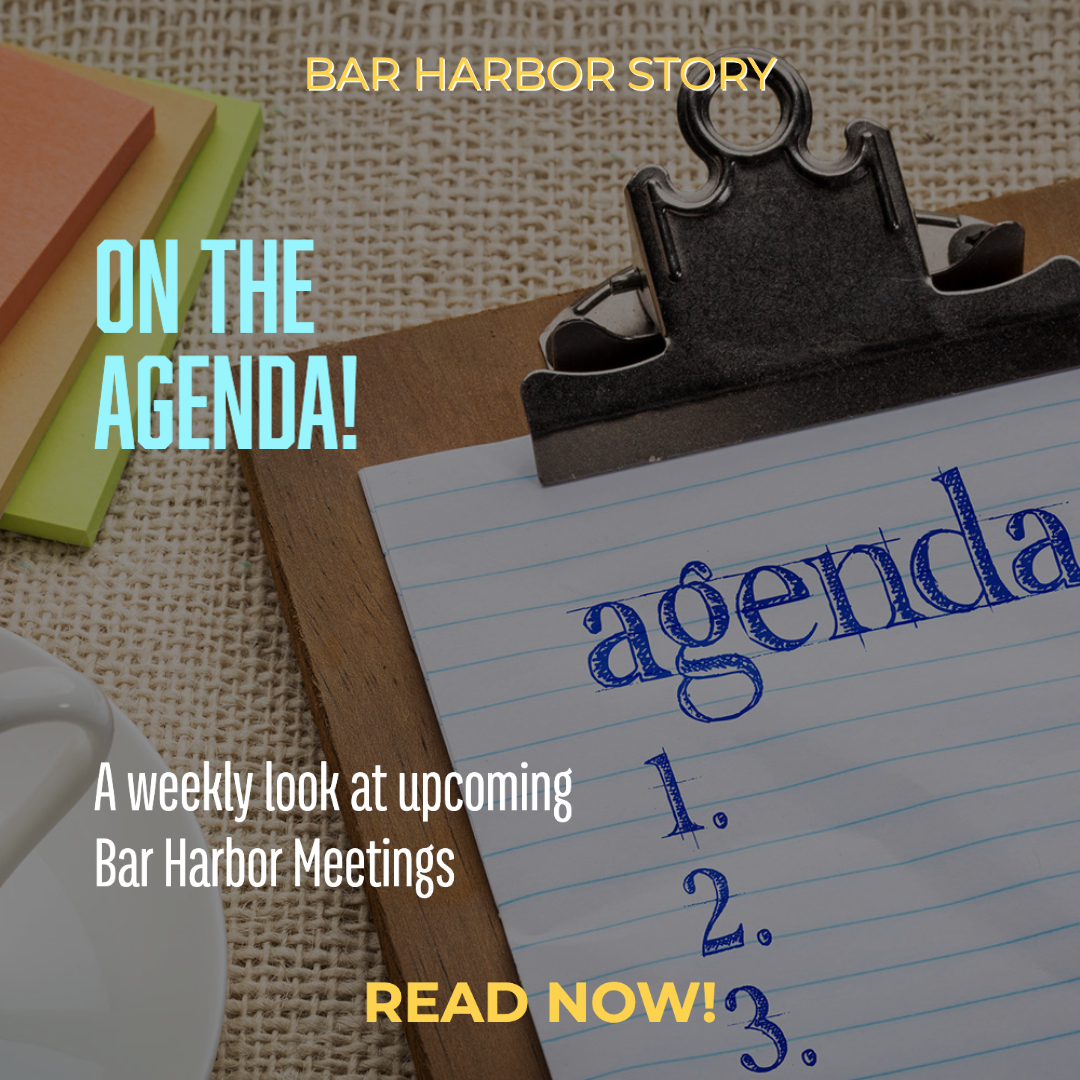 It's our new weekly piece documenting Bar Harbor town government and other similar meetings that we know of. Please let us know if we've missed something.
All the meetings take place at the Bar Harbor Municipal Building unless otherwise noted. And they usually have a time for public comment. So, go! Be informed! Be part of the process. You deserve to be.
---
MONDAY
Communications and Technology Committee
No online agenda was available at press time.
November 21, 2022
4:00 PM - 5:00 PM
Location:
3rd Floor Meeting Room – Suite 301,
Municipal Building
93 Cottage St.
---
Mount Desert Island Regional High School
Special School Board Meeting
Mount Desert Island Regional High School Library
Monday, 21 November 2022
5:00 p.m.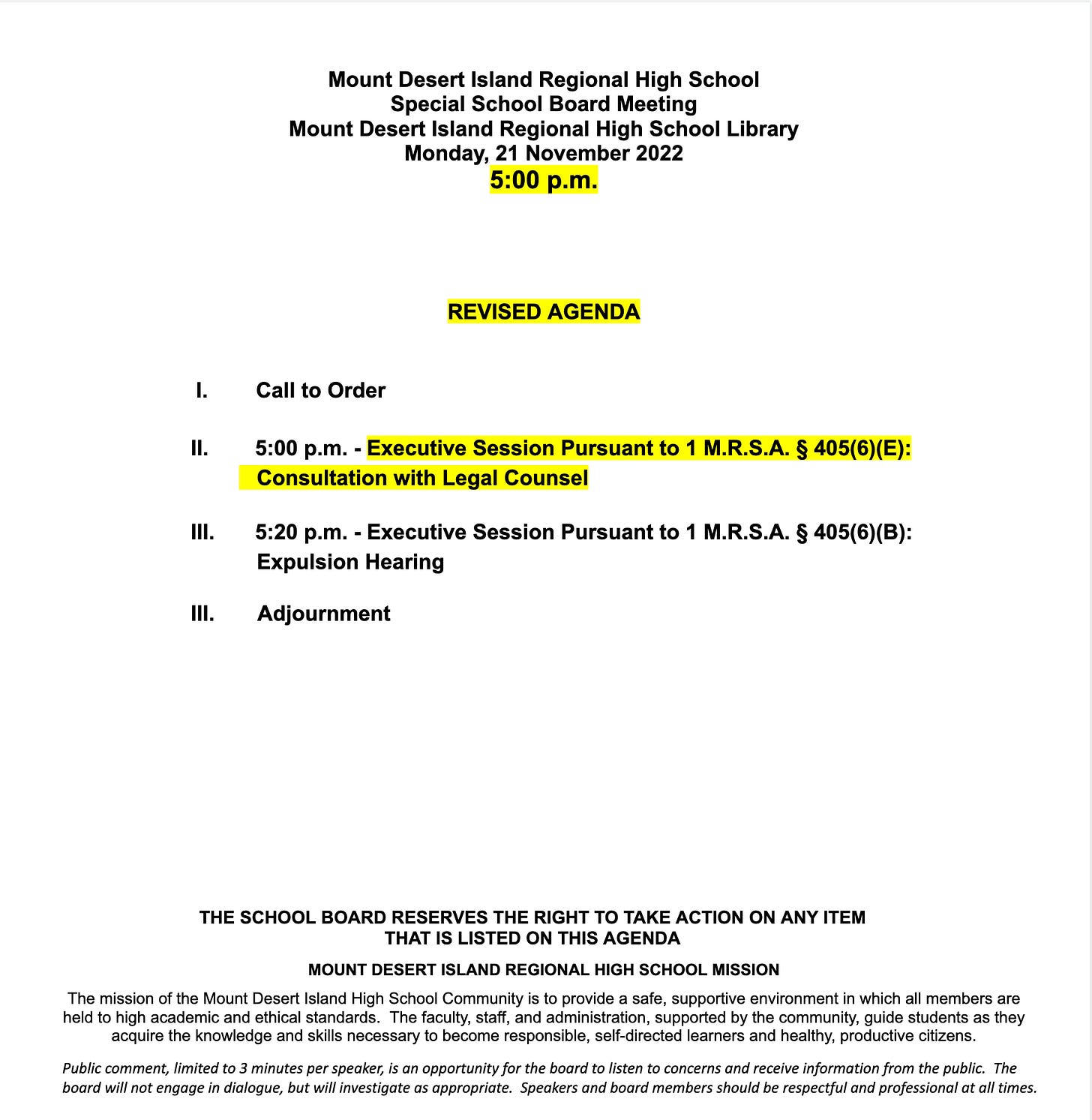 Executive sessions are not attended by the public. However, action/votes from the executive sessions (if any) must be reported and public knowledge.
---
NO Bar Harbor School Committee
This is on the town's calendar, but it is not occurring.
Date:
November 21, 2022
Time:
4:30 PM - 5:30 PM
Location:
Conners Emerson Library
---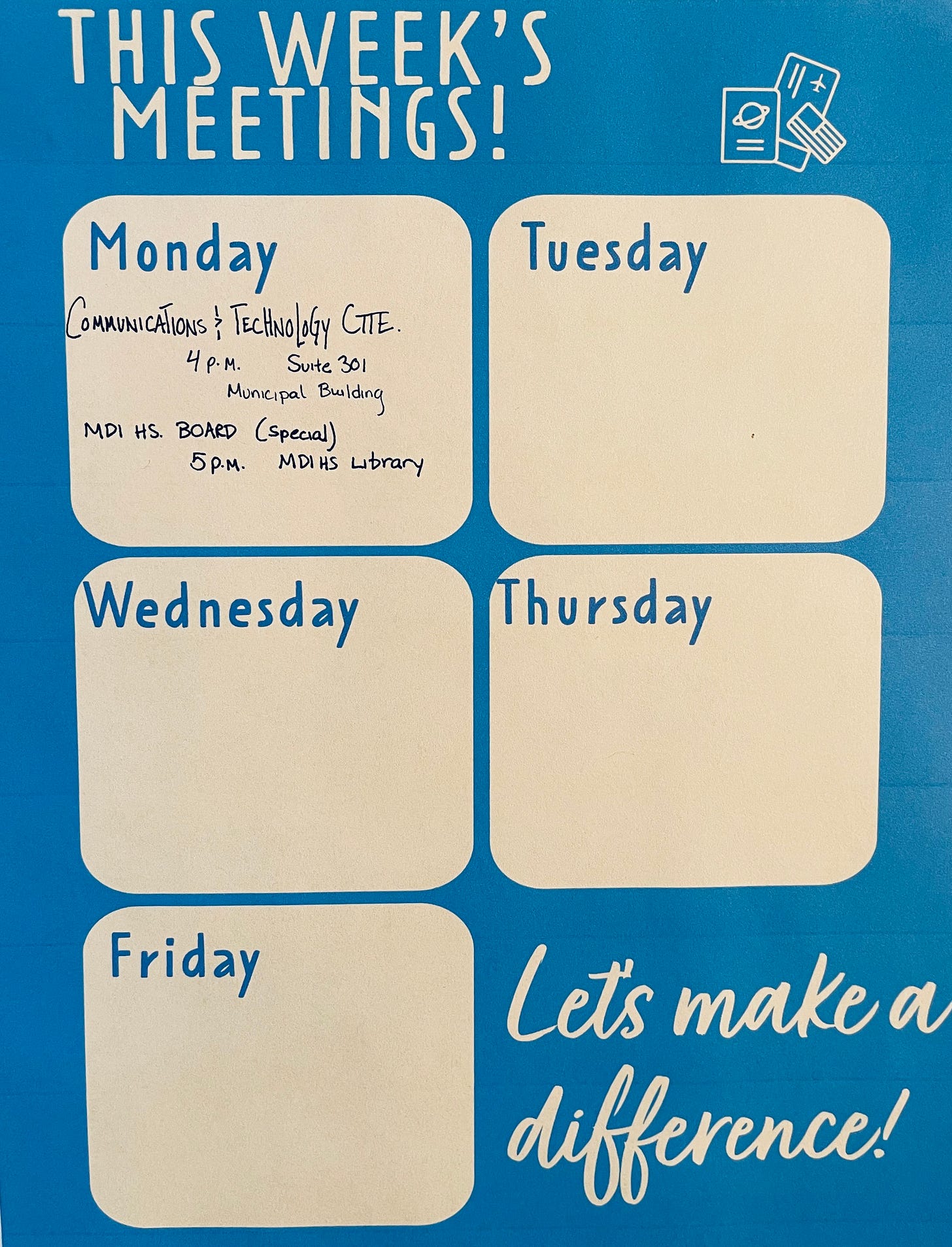 Bar Harbor Story is a reader-supported publication. To receive new posts and support my work, consider becoming a free or paid subscriber. As you can tell from the image up there, this is pretty much a one-person show with no sexy graphic department, so thank you for being here and for supporting my work.