Ice cream social brings trophies and ice cream to players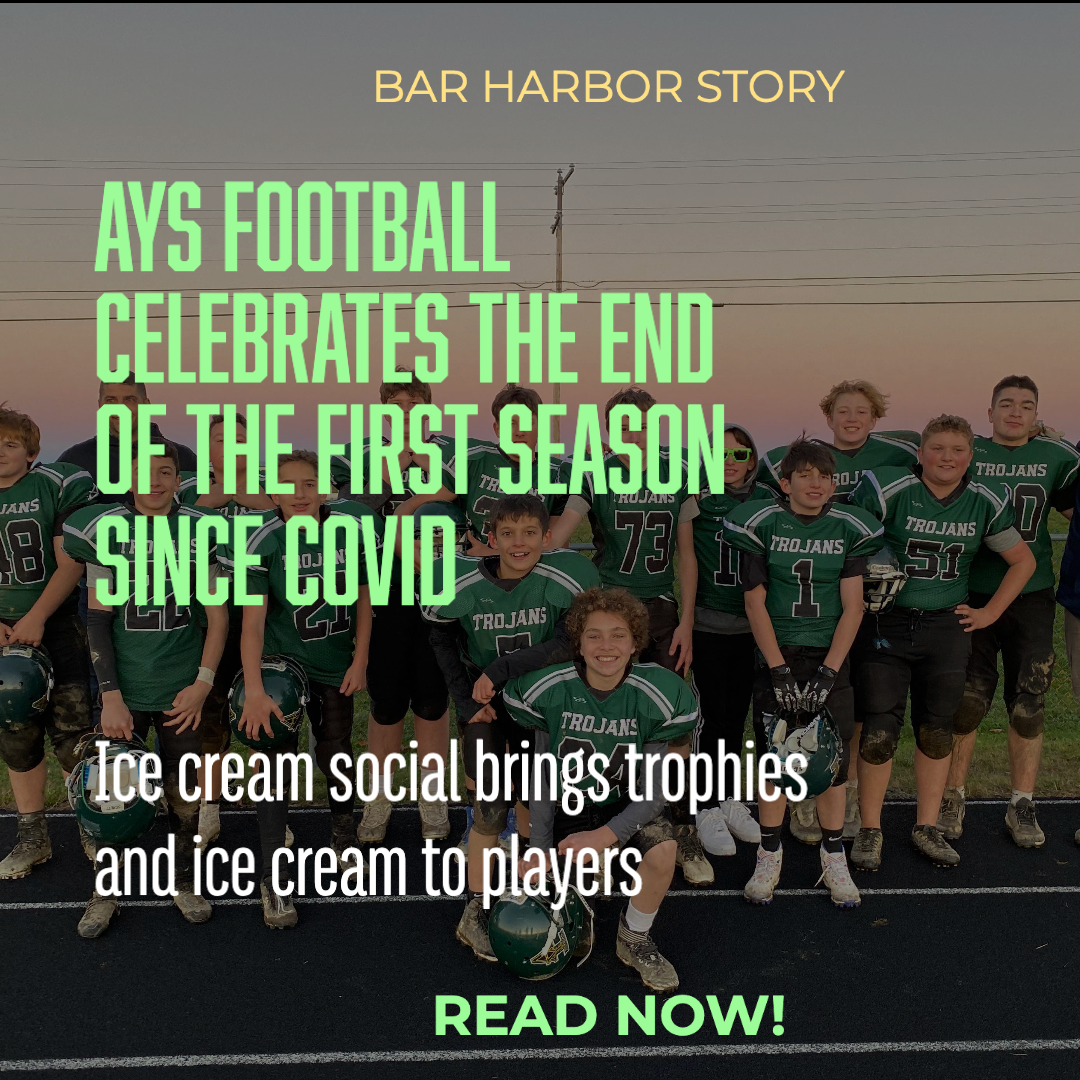 BAR HARBOR—Even on a chilly November day, ice cream makes happiness and so does commending and celebrating kids and team work.
This Thursday Acadian Youth Services (AYS) hosted its annual ice cream social at the MDI High School cafeteria for AYS football players, coaches, and parents.
The event was sponsored and paid for by AYS, and the McKim family bought trophies for each of the players.
"We have been doing that for about 15-20 years," Tony McKim, AYS board president said.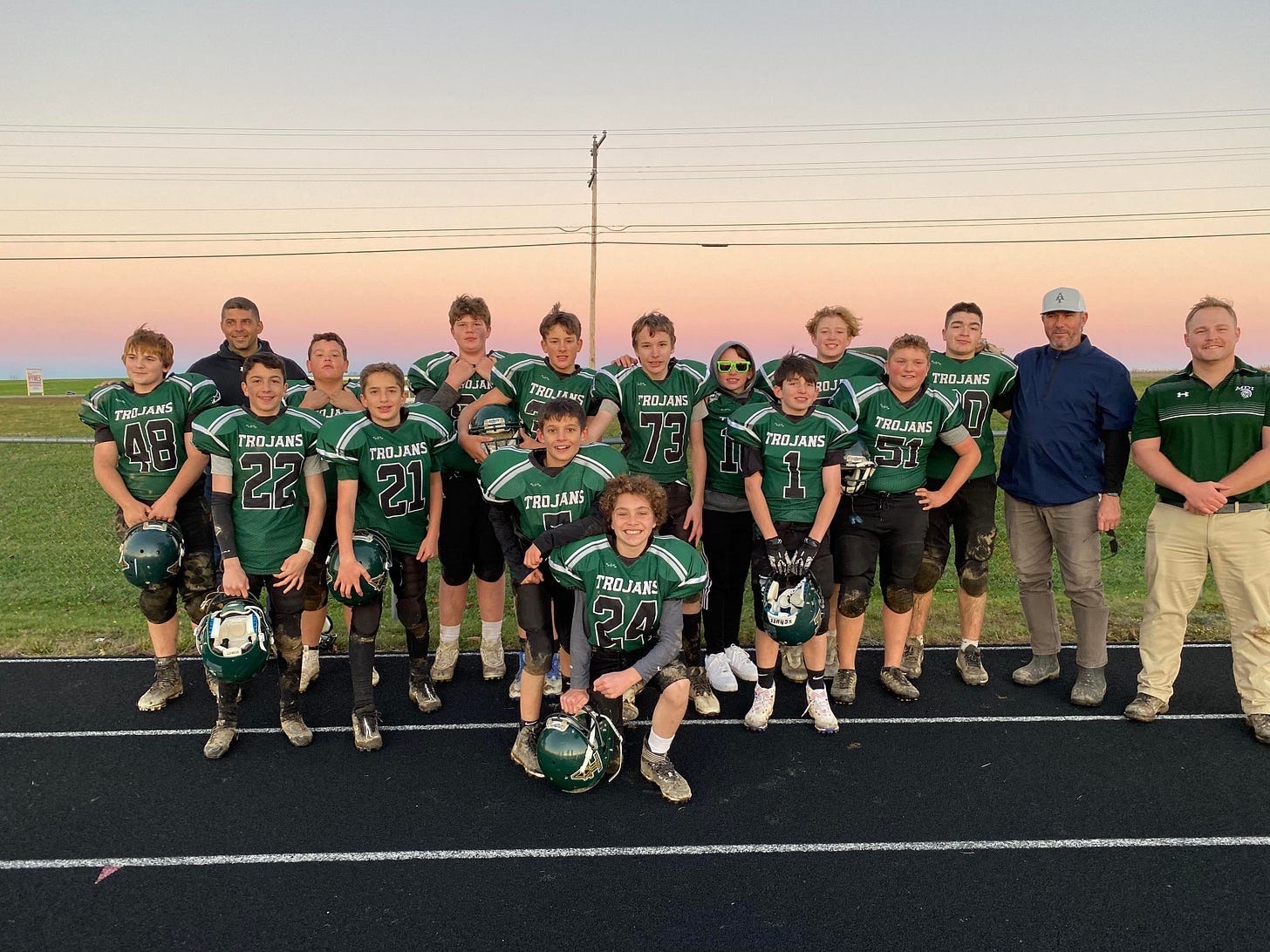 The football league had a hiatus of two years due to the COVID-19 pandemic, but was back in full force this year. McKim credited John and Crystal DaGraca, Chad and Mindy Terry, and Pat Ford who all did great work to rekindle AYS football after two years of having no teams, he said.
The intent is to have an end-of-year celebration for the kids.
"The players love it! Who doesn't love ice cream!! In the early days it used to be a spaghetti feed," McKim said.
The season is from late August until around Halloween and the league sponsored three teams. One for second through fourth grade, one for fifth through sixth graders and one for seventh and eighth graders.
"The best part of the season is watching the kids play a sport they love safely as they have had great coaches. The best part of the social is the coaches talking about their kids," McKim said.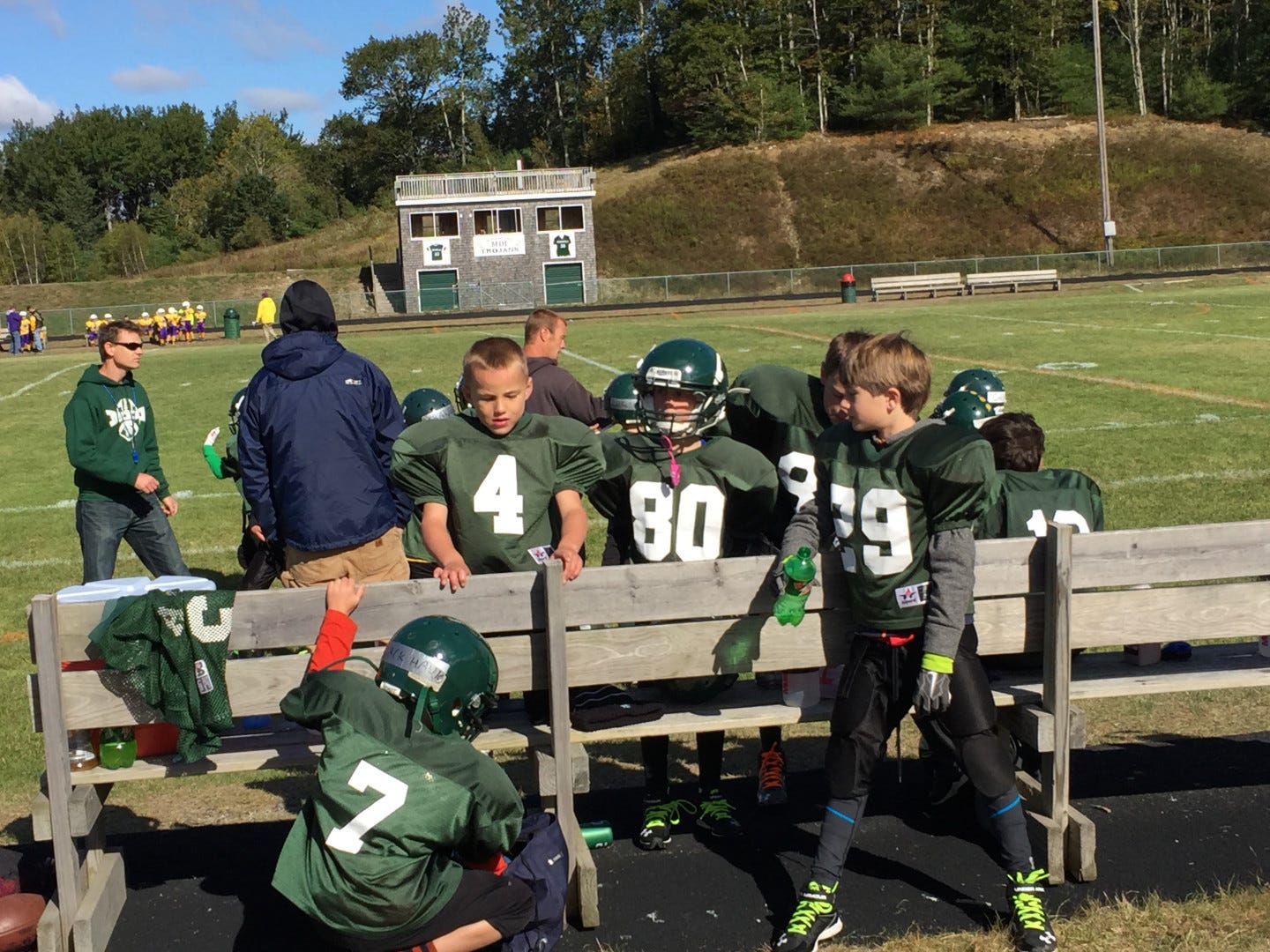 According to the AYS website,
"The league provides a safe environment for children to develop fundamental football skills that enable them to become experienced players who are ready to compete at the high school and college level. Many people aren't aware that the most critical stage of development for athletes is at the youth level. The AFL is proud to fulfill this role for youth football players in the greater Mount Desert Island region."
And its mission? The website says,
"Acadian Youth Sports is an organization that provides opportunities for the youth of our local communities to explore their interests in the four sports under the AYS umbrella: Acadian Little League, Acadian Basketball Association, Acadian Football League, and Acadian Golf Association. The primary responsibility of AYS Board Members is to provide oversight and direction to the Executive Director as he/she manages the association and its activities."

---
WANT TO LEARN MORE?
CONTACT ACADIAN YOUTH SPORTS.
Its website: https://acadianyouthsports.org/
Football specific: https://acadianyouthsports.org/football/
---
Bar Harbor Story is a reader-supported publication. To receive new posts and support my work, consider becoming a free or paid subscriber. And please let me know if there's something you might want me to cover. I'm just one person, but I'll do my best to get there. Thanks for being here!