MDI Superintendent Speaks About Recent Lockdown At High School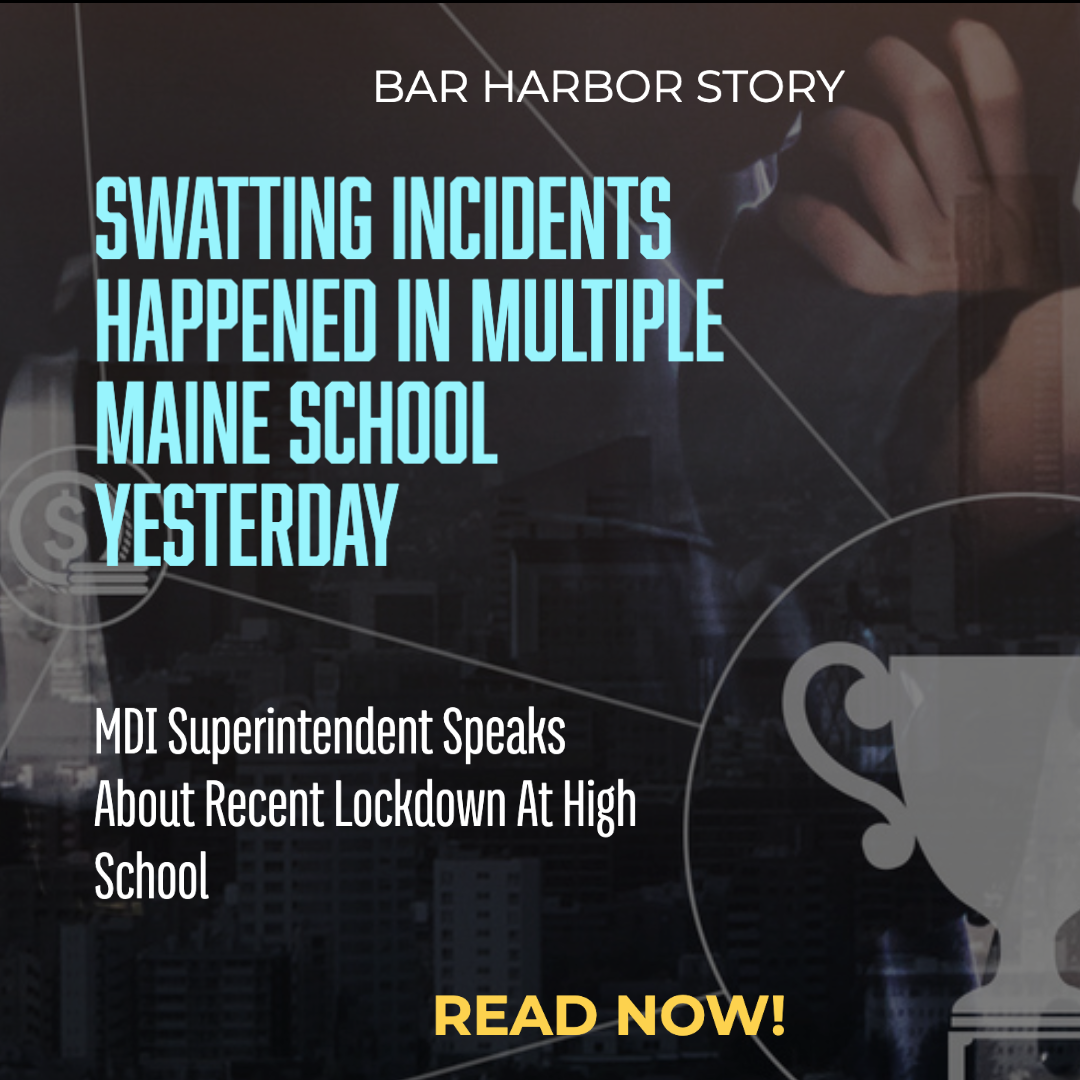 BAR HARBOR—While high schools around the state went on lockdown yesterday after false threats of school shootings, the MDI Regional School System is still recovering and learning from an event that happened at MDI High School November 1 after a severe and credible threat was received.
At the MDI Regional School System's (AOS 91 Board) Meeting on November 14, School Superintendent Michael Zboray said that the Bar Harbor Police Department has reviewed the incident as has the high school team. They've sat for 1.5 hours together going through the events. He has met with the principle staff, administrative teams and walked through the incident. He's also spoken to students intermittently, greeting them as they come to the high school or in the cafeteria. It has, he said, reminded him of why he's a superintendent.
"Mornings that I can be, I'm out front," he said.
On November 18, he'll be meeting with a school emergency management coordinator. He has asked her for specific feedback as well.
"Communication is a huge concern that needs to be looked at," he said, stressing that it's important to encourage correct and thoughtful information going out to the community during events.
He also said that he's going to chat with bus drivers who often have great insight about moving large amount of people to different places.
He wanted to thank the students and staff from the high school. The day after the event, one student shared that "they feel better now that they know that the adults know what they are doing."
One school board member said that as a parent it would probably never be fast enough to get information out because of the panic that would occur when a lockdown or security event happened.
Wednesday Events
On Wednesday, Maine State Police put out the following statement:
"The Department of Public Safety is aware of multiple active shooter threats that have been made at schools throughout the state. Maine State Police have been assisting local law enforcement agencies with these initial investigations.

"At this time these reports are believed to be a hoax. The Maine Information Analysis Center (MIAC) is heavily involved in coordinating these investigations."
The hoax impacted schools in Brewer, Belfast, Brunswick, Ellsworth, Fort Fairfield, Gardiner, Houlton, Portland, Rockland, and Sanford who all received similar information, and many of them went into some form of a lockdown as a result of an 8:20 a.m. call.
Zboray sent out a message to the MDI school community at 5 p.m. Wednesday night, reading,
"In light of recent events in our community, I thought it would be important for you to hear from me concerning the multiple active shooter calls made across the state today. NO MDIRSS school received a call.

"The Maine Information and Analysis Center (MIAC) was aware of multiple reports of active shooter calls to educational facilities across the state. The center has deemed these calls as hoaxes and appear to be part of an ongoing national trend.

"The MIAC has no information concerning specific threats related to school safety. Public safety officials and schools are being encouraged to remain vigilant. In a notice to all superintendents and public safety partners, we were reminded to handle all threats as if they were a true active shooter situation. I have been in contact with our public safety partners to review protocols in the event one of our schools receives a call. I will share information as quickly as possible and provide updates in the event we receive one of these calls and need to be in lockdown for the safety of our students and staff.

"Please reach out if you have any questions.

"Take Care"
When the threat is "swatting" it calls for fast, quick action from schools and emergency services providers.
According to CNN,
"Swatting is not new – it was on the FBI's radar as early as 2008 – but its origins are murky.

"At the most basic level, swatting is similar to the prank calls you and your friends might have made growing up.

"The difference is, swatting is a prank call made to authorities with the express purpose of luring them to a location – usually a home – where they are led to believe a horrific crime has been committed or is in progress.

"This results in a forceful response from local police or SWAT teams, who have no way to know the call is a hoax."
Yahoo News calls swatting a way of "weaponizing fear." And there are psychological costs for swatting incidents or credible threats and lockdowns such as the one that happened at MDI High School this month. A juvenile was apprehended in that incident.
Zboray also shared the following resources in his email:
ADDITIONAL INFORMATION FROM THAT MEETING.
Directors of Teaching and Learning – November Note
JICIA – Weapons, Violence, Bullying and School Safety
First and Final Reading of Revisions to Policies:
· JKE-R – Expulsion Guidelines
Next meetings:
Monday, 12 December 2022 – regular meeting
Thursday, 15 December 2022 – annual meeting
https://www.cnn.com/2019/03/30/us/swatting-what-is-explained/index.html
---
Bar Harbor Story is a reader-supported publication. To receive new posts and support my work, consider becoming a free or paid subscriber. Thank you so much for being here.