Opinion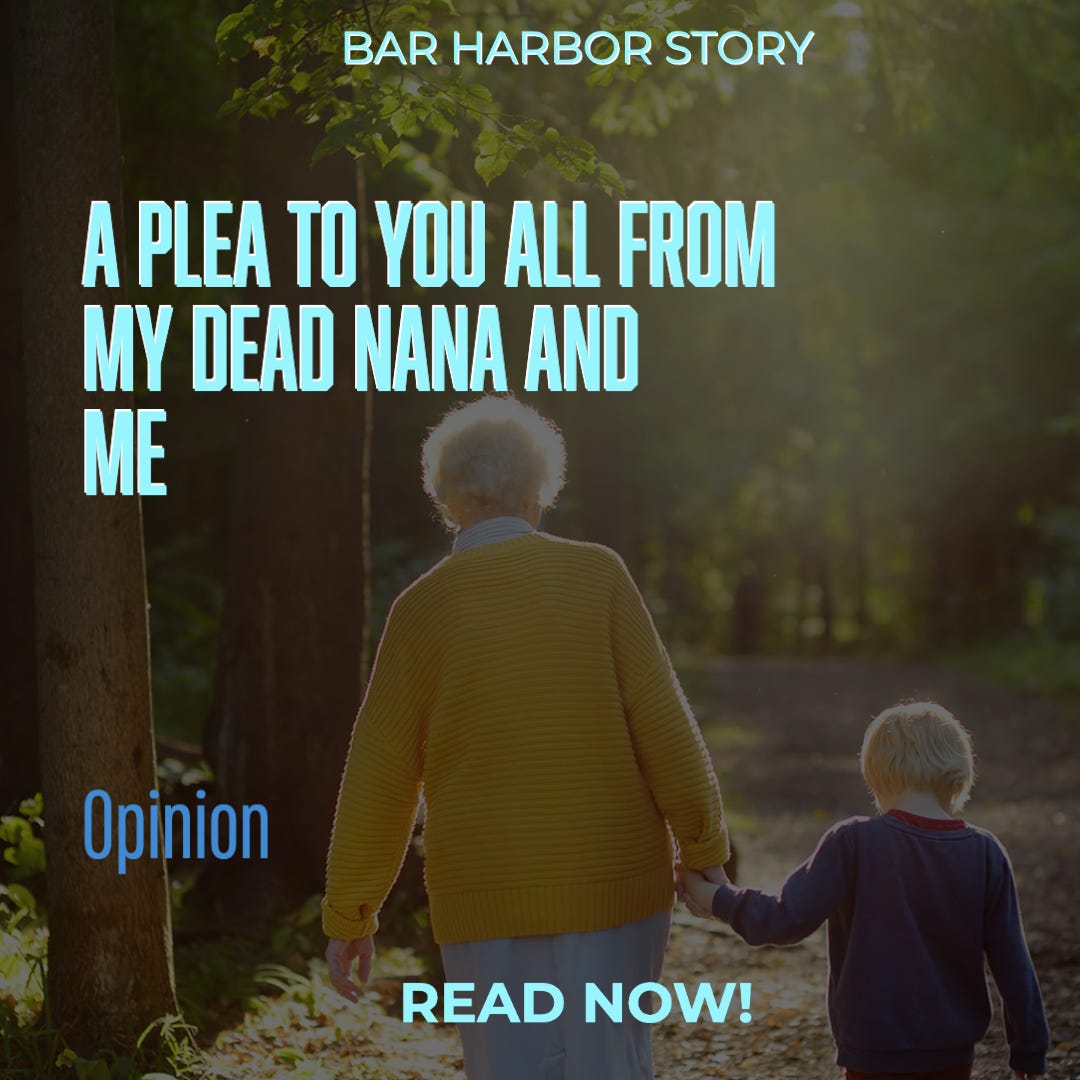 When I started this news blog, I promised myself that I would try to be as objective as possible, to correct any mistakes I make as quickly as possible (and admit I made them), to try to be a force for information so people can decide things for themselves.
I also promised I would only rarely offer up an opinion piece. That's because it's important for me that people make their own opinions.
But this week, I'm going to offer an opinion.
---
It Means Something
I'm going to tell you the story of one of my grandmothers. It's about voting. It sounds dull, but I hope you'll read it anyway.
My nana loved for people to give her rides. She also loved to food poison people with dairy products, talk politics, play cards, get angry at you for beating her at cards, and she loved talking on the telephone.
When I asked her why she was so into politics, she said, "Because I remember what it was like to not even be able to vote."
She was ten when women got the right to vote.
"It meant something. Women are just as good as men," she said. "If not better. Stronger. They didn't let us use our minds."
She was the valedictorian of her little class in Weare, NH. She wrote a poem in her yearbook. She was proud of it, but she never wrote. She didn't have time for that, she'd said. Harsh words for a writer to hear. 
When I asked her why she was so smart, why she spent so much time learning and understanding things, she'd said, "Women can't afford not to be intelligent. Not in this world."
That's true for men too. It's true for everyone. And that's one of the reasons that I'm doing this news blog, and it's a major reason that I'll never tell you here how you should vote or who you should vote for. You get to decide that. When you vote, you get to decide what you believe in, what you want your officials to be like, to stand for, and sometimes how you want your town to be.
You might not feel like your vote matters. It does. You might feel like your candidates have no hope. They do.
You might think you don't need to vote. But voting is a small piece of power, of voice.
And to give up that power? That right? A right others are still fighting for?
Please, don't do that. Don't give up your power and a piece of your voice. Even if the outcomes end up not being what you hoped for, at least you'll know you tried.
---
The Least You Can Do
I posted this next bit on my author blog a few weeks ago. I hope you don't mind me posting it here, too.
Every year that same ancient nana would call me up to make sure that I'd voted.
"It's the least you can do, Carrie. The least you can do," she'd say. "It's our civic duty to protect the enchanted."
Who are the enchanted? According to my nana? Women. Children. The disenfranchised. Your community members. Anyone who needs you.
My nana, Rena Philbrick Morse, was not a least-you-can-do sort of person, but voting was her bar for the 'least you can do.'
She had high expectations of her family and of women.
Voting was tremendously important to her because women's right to vote happened on her tenth birthday. She always heard men that she knew were less intelligent than her disparage women's brains. A farm girl, she heard a lot of men say that women were too delicate to do physical labor. That farm girl lived to be 100 and spent 99 years of it working her garden if you count when she was a baby and her mom carried her out there too.
When women were give the right to vote, she celebrated with her mom knowing that she would have a voice.
A voice.
---
THE HORROR
My nana was a tall woman, rail-thin, brought up three kids of her own when her jazz drummer husband left her. She was involved in New Hampshire politics for an extremely long time. Her eldest son ended up desegregating the UNH fraternity system back in the 1950s. Like I said before, she was the valedictorian of her high school and her mind? Her mind was brilliant and so sharp. She was a woman who was stoic. She didn't emote. She was a plank of barn board that refused to bend no matter what beat against her.
So when she called me crying one November, I couldn't understand. I thought someone had died.
"No," she gasped. "No."
It was worse than that.
One of my older relatives didn't vote. She had claimed she had 'no head for politics.' She'd been lying about voting for years.
I'm not sure how my nana survived that.
But she did. She survived because someone needed to drive that relative to the polls. She survived because she knew she had work to do.
We all have work to do.
---
THE PURPOSE
The purpose of motivation and engagement or protecting ourselves and others through words, through action, through voting? It's your purpose. It's our purpose.
In the local politics of our town, a lot of people don't agree about things and they argue like their souls depend on it, like the world will collapse if their point of view doesn't become policy, but they still manage to jump each other's cars (mostly), make casseroles when someone is sick or dies, applaud each other's kids when they score at a game. They mourn when someone suffers a devastating loss and celebrate when there is a win. They care.
And hopefully they will vote this Tuesday.
I told someone about what my nana said and they responded, "The least you can do? It's one of the most important things you can do."
That's how so much of this life works, isn't it? Sometimes the things that are the least you can do are also some of the most important? That might be voting. That might be talking to a neighbor. That might be making connections and giving someone praise. But it's something. We all can do something. And keep doing it. Until our world gets better.
---
Bar Harbor Story is a reader-supported publication. To receive new posts and support my work, consider becoming a free or paid subscriber. Thank you so much for being here. I promise not a lot of opinion pieces. Pinky swear.