Conners Emerson Building Project Invites Public to Help Create A Design Statement
BAR HARBOR—The Conners Emerson Building Project will hold its second community forum at the Conners Emerson cafeteria on Wednesday, November 9 from 6 to 8 p.m.. Those who can't attend in person can attend via Zoom.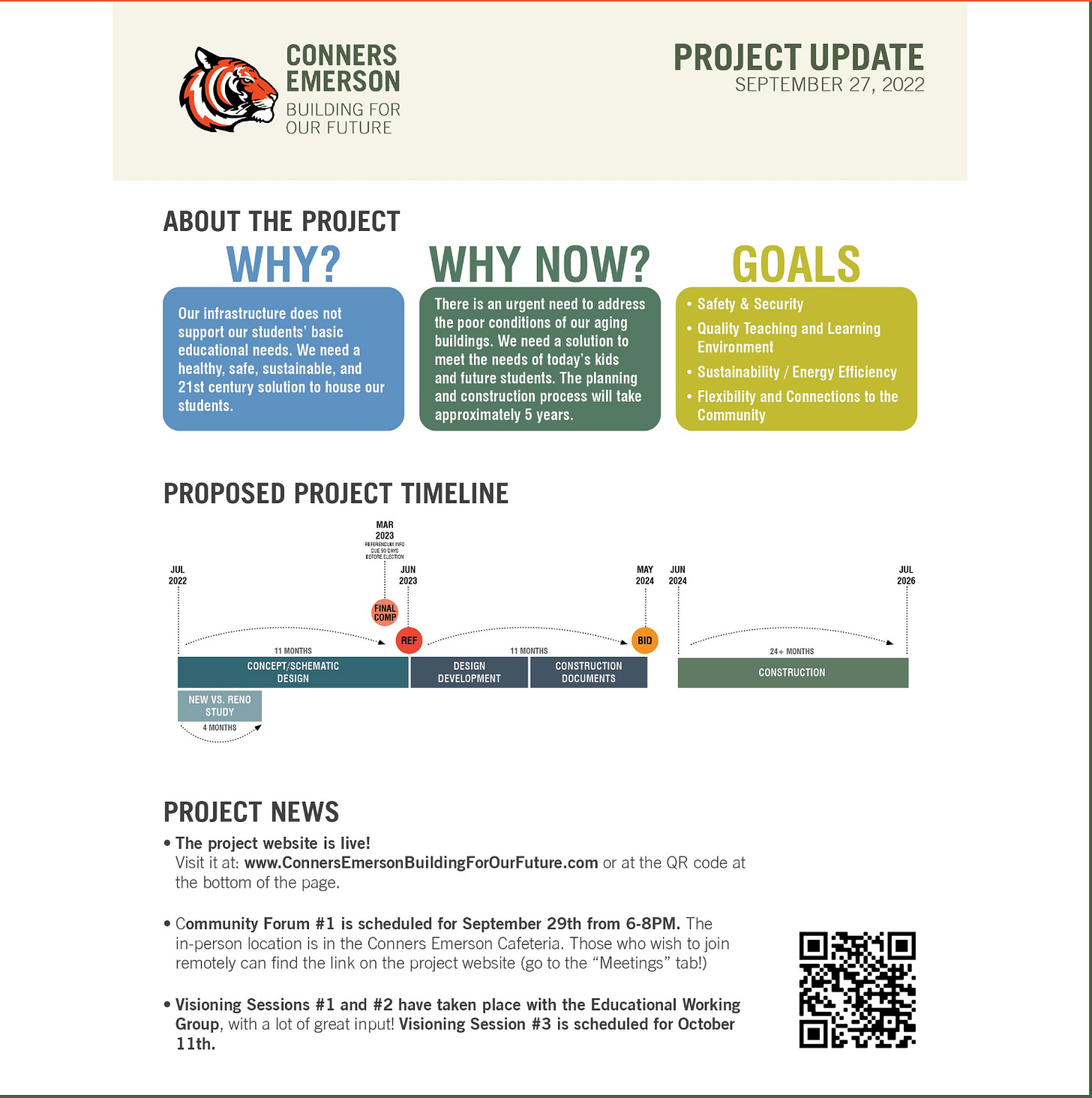 This is the second community forum session. The first occurred September 29. That was an educational session about trying to find "a holistic solution for our K-8 Conners Emerson School to solve" the buildings' "inadequacies and inefficiencies by consolidating the two buildings into one." It also hoped to create more program equity, safety, security, flexibility and operational efficiency, bringing the older buildings into alignment with learning and teaching in the 21st century. This second session focuses on building a design statement, hoping to "capture the essence of the Conners Emerson School." That statement "will help guide the design of the future building," according to the flyer.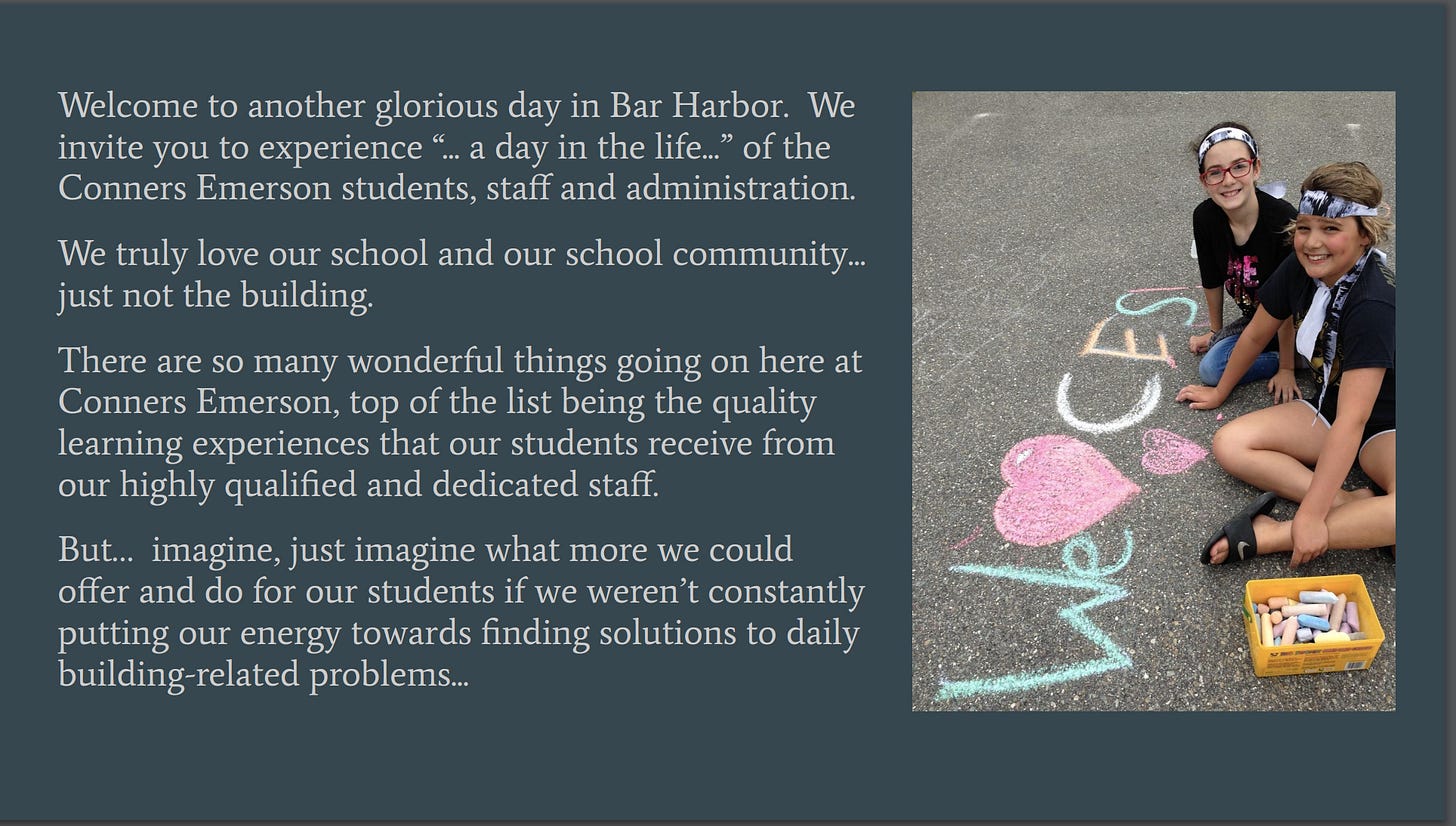 The school committee has previously supported deconstructing the approximately 71-year-old Conners building and instead creating a two-story building that would be attached to the approximately 60-year-old Emerson building. The Emerson building would also be renovated.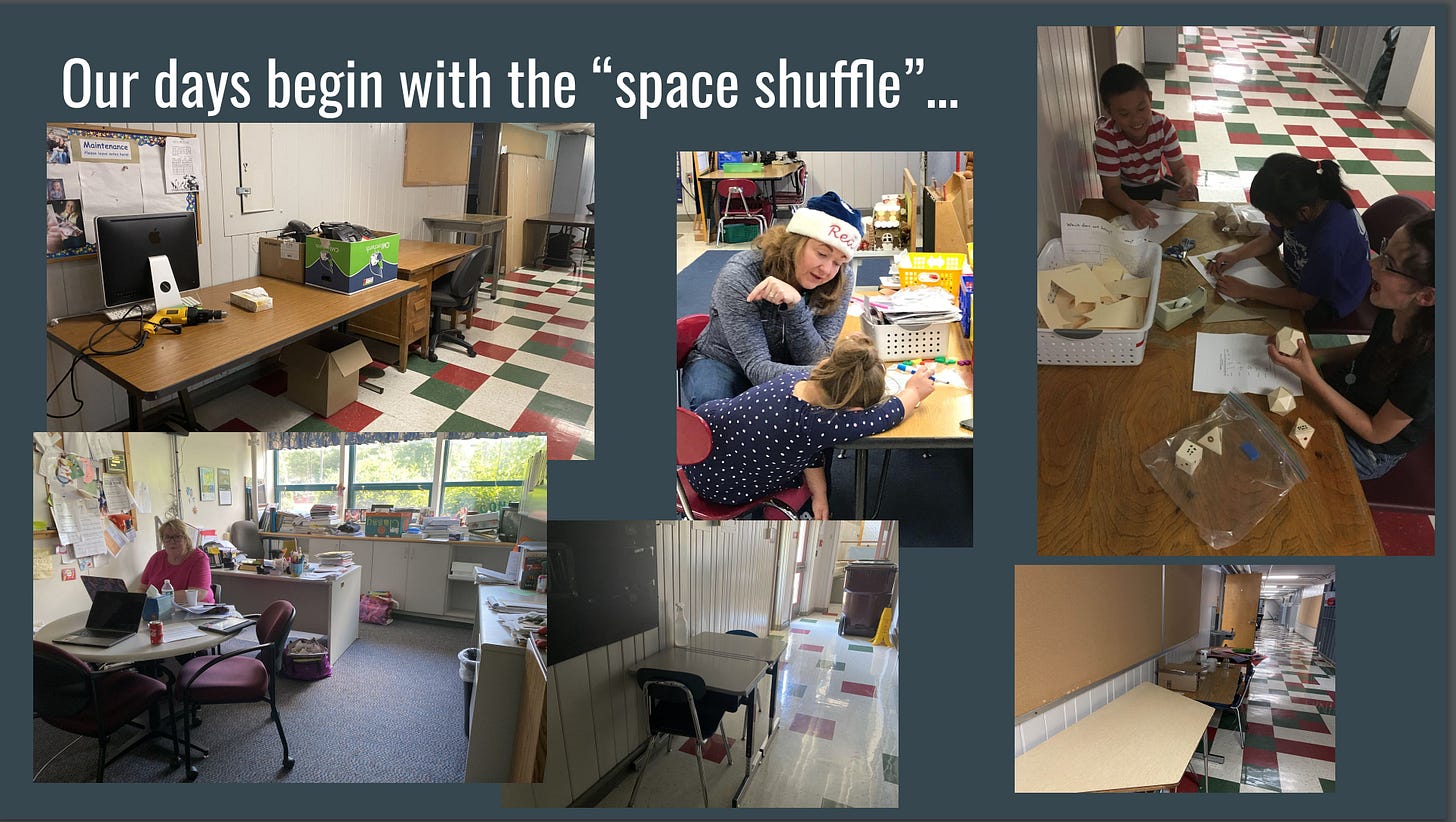 In the November 2021 election a $3 million bond was approved by voters. That bond pays for more designs for the school's renovation or remodel.
A pdf on a website built specifically for the project shows the needs for the building. Including "space shuffles" and "drop-off zone inadequacies, closets that are offices, challenging special education spaces, worries about the safety of students moving between buildings, and a lack of outdoor spaces and spaces for "specials."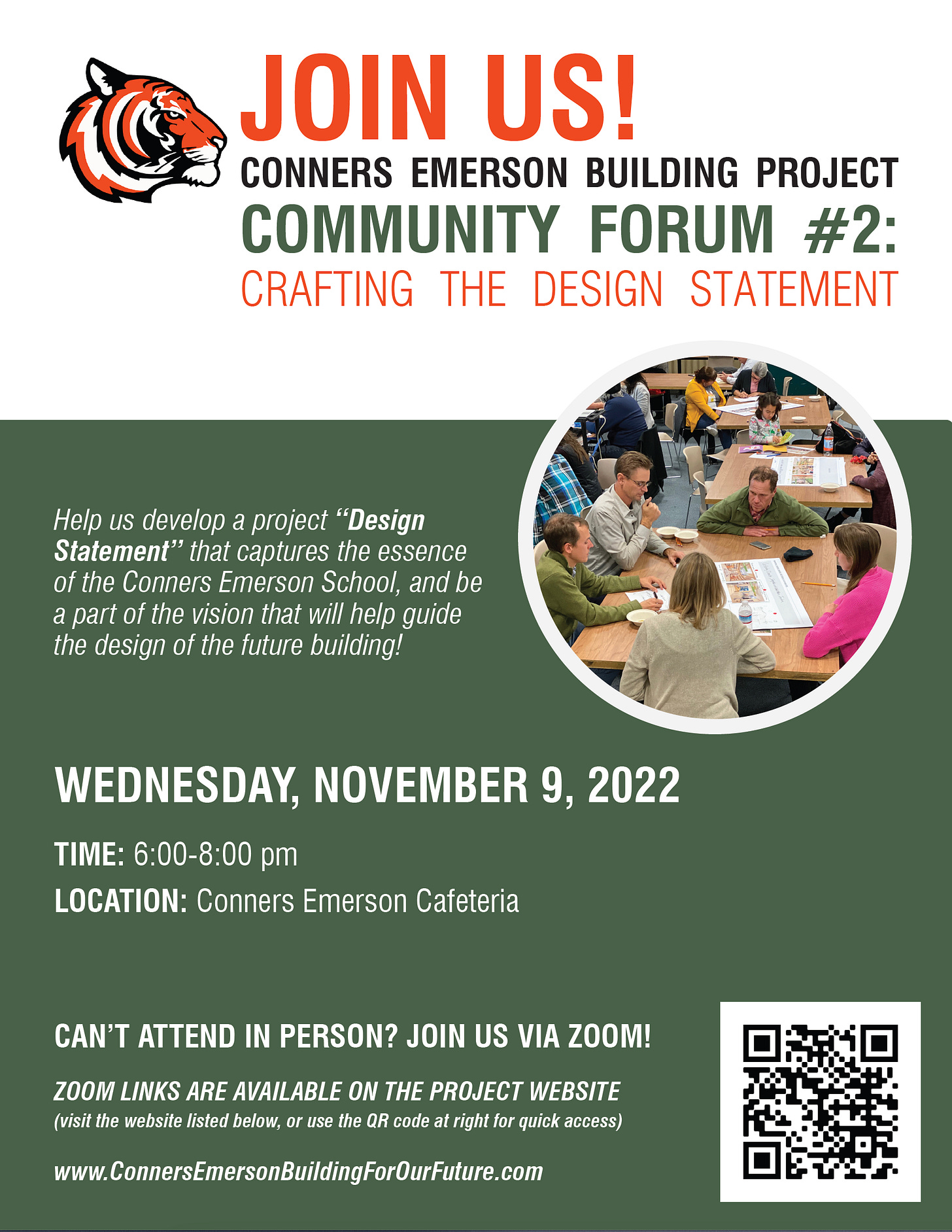 ---
TO LEARN MORE
https://www.connersemersonbuildingforourfuture.com/about
https://www.maine.gov/doe/index.php/schools/facilities
Bar Harbor Story is a reader-supported publication. To receive new posts and support my work, consider becoming a free or paid subscriber.