Some environmental advocates say change relies on advocacy and policy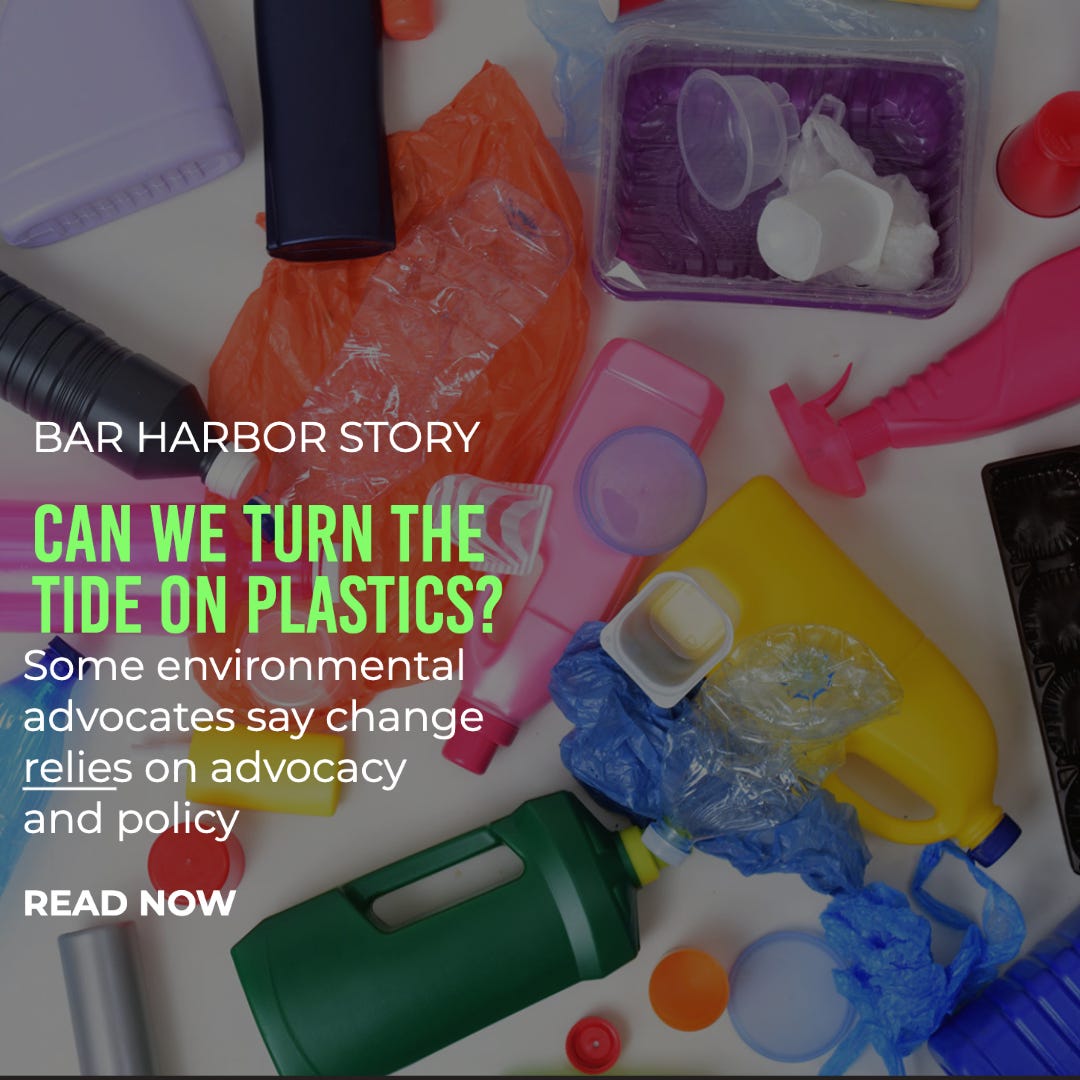 If you are confronted with an overflowing bathtub, would you run to get a good mop or would you turn off the faucet? Which would you do first? That was the question presented about plastic pollution on Wednesday morning as part of the College of the Atlantic's Summer Institute, Andrew Sharpless, author and chief executive officer of Oceana and Jackie Savitz, chief policy officer of Oceana North America, spoke with journalist Frances Stead Sellers.
If you care about the future, you want to stop the faucet, Sharpless said. For change to happen, plastics have to be stopped at the source.
"It's just so big and intractable and just how do we get anywhere?" Stead Sellers asked the panelists, saying that she often wants to throw up her hands.
Savitz said plastics in our environment affect human health, marine animals, and climate change. "This is a massive crisis that we're dealing with….We can't mop it up and we have to turn off the faucet."
You have to solve the problem at the source, she stressed. "We don't say let's go out and clean up the mercury in the environment. We say we need to stop producing the mercury and putting it in the environment," Savitz said.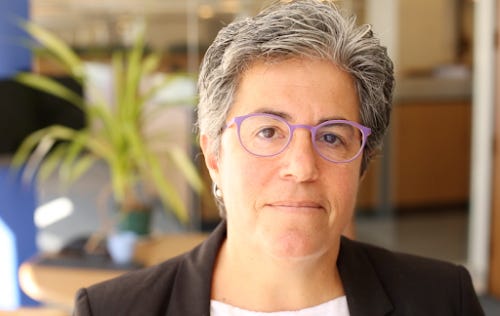 About 33 billion pounds of plastics end up in the oceans every year. That's two dump truck loads full of plastic being unloaded into the oceans every minute. That number is expected to quadruple by 2050. That's because petroleum suppliers want to keep up the demand for their product despite consumers shifting away from petroleum as an energy source.
A large part of the problem is that plastics don't breakdown more than a millimeter in length, and it's already in us, in drinking water, in the bellies of sea turtles and other sea animals.
"The trick is to not let it get into the environment in the first place," Sharpless said.
"There is a big struggle around the world in how to frame the problem," Sharpless said, explaining, "We're taught it's a downstream problem, and we personally have to be more responsible for our waste, but upstreaming is another way of looking at the problem and that looks at how companies use plastics and create pollution." He addressed the audience and added, "We hope that we convince all of you is to frame it as an upstream solution and make those businesses accountable."
Using a metaphor that he gave Savitz credit for creating, he asked: If you are confronted with an overflowing bathtub, would you run to get a good mop to clean it up or would you turn off the faucet? Which would you do first?
"The plastic industries is telling us there are really good mops," he said. "We need to tell them no, the responsible thing is to turn off the faucet of plastic pollution."
Sharpless' international organization, Oceana has protected 4.5 million square miles of habitat and 225 policy victories, created to "protect and restore the oceans on a global scale."
The Global Fishing Watch, offers a data-driven insight into how people interact with oceans around the world. Its purpose according to its website is "to create and publicly share knowledge about human activity at sea to enable fair and sustainable use of our ocean. We use cutting-edge technology to turn big data into actionable information. We believe human activity at sea should be common knowledge in order to safeguard the global ocean for the good of all."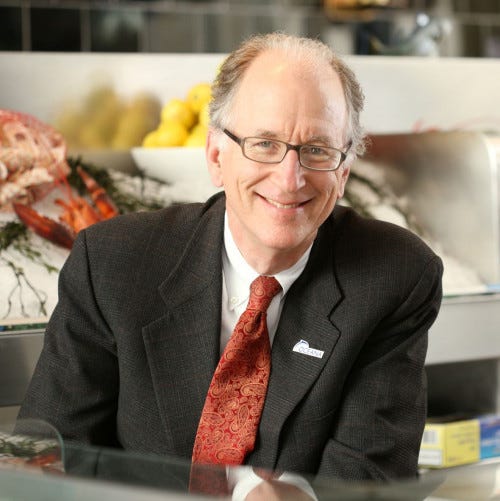 Sharpless added that the United States is at a turning point where individuals value as citizens has diminished, but an individual's value as a consumer has increased. "People believe instinctively that every problem can be solved by a buying choice." But there is a higher level identity as citizens to a democracy that is supposed to make policies that rely on input on those citizens desire to do the right things in the future.
Forty percent of plastics come from packages and Maine was one of the first states to pass a bill about extended producer responsibility, LD 1541, which puts the problem back on the producers and is meant to compel them to solve the problem of waste disposal and recycling facilities. This occurred in July of 2021. Since then Oregon and California have also passed EPR Plastics and Packaging bills. In 2019, the town of Bar Harbor became the second Maine town to reduce the use of plastic bags and Styrofoam as did other Mount Desert Island towns.
The Summer Institute is open to the public and runs from July 25-29. For more information, check out the entire program here. And according to Collins, it is an extension of how the college practices human ecology and reaches out to the local, national, and international community with over 4,000 participants registered.
---
Bar Harbor Story is a reader-supported publication. To receive new posts and support my work, consider becoming a free or paid subscriber.
---
To read an earlier article about Bar Harbor waste stream audit that we printed click below.
TO TAKE A DEEPER DIVE INTO THIS STORY, CHECK OUT THE FOLLOWING . . .
To watch the program in its entirety, click below.
To learn more about the organizations mentioned,
---
To see some policy changes that Oceana has been a part of, click here.
For the COA Summer Institute's full program, click here.
For more about Frances Stead Sellers, check here or here. https://en.wikipedia.org/wiki/Frances_Stead_Sellers