Alex Ren Heads to Orlando for Nationals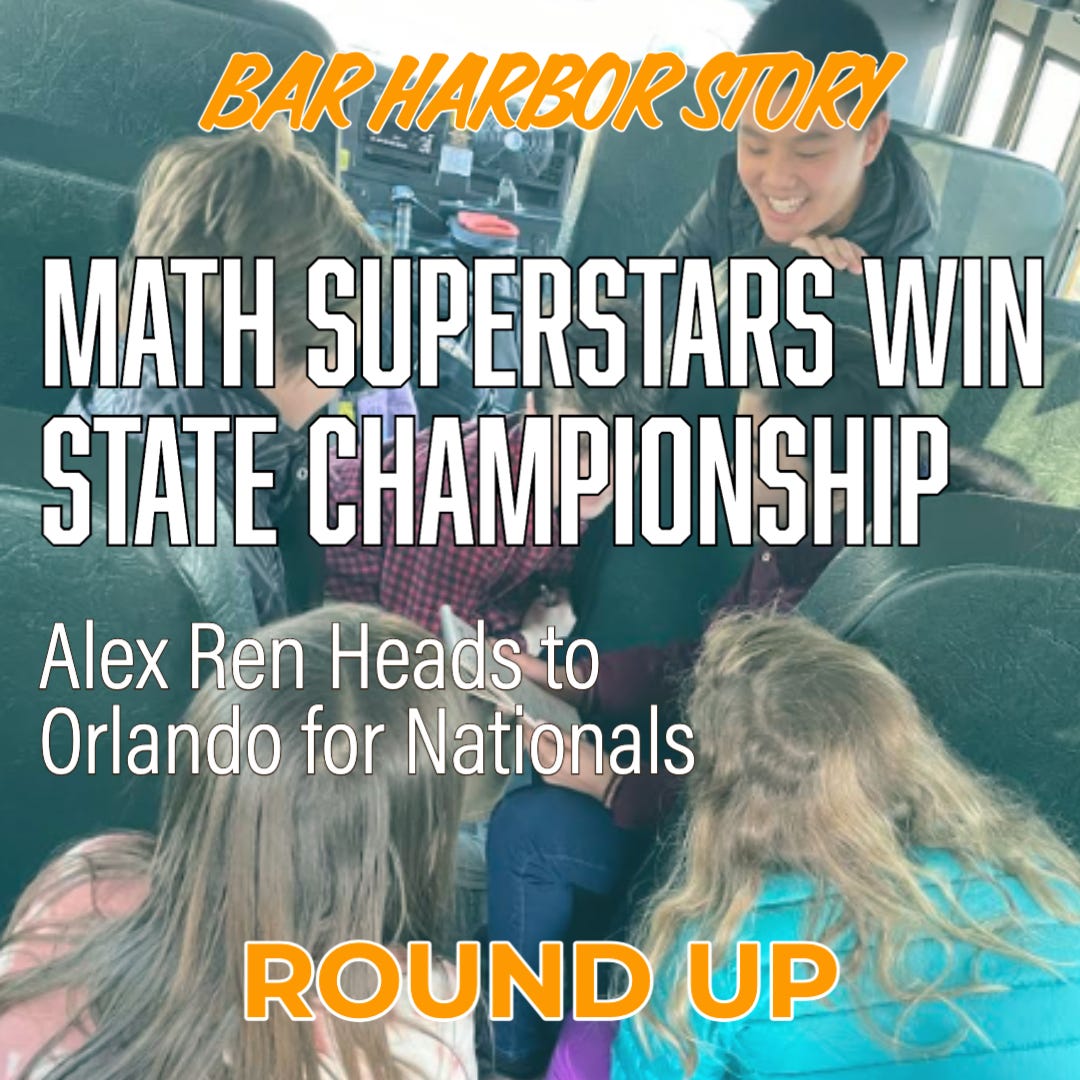 BAR HARBOR—The announcement on top of the Conners-Emerson's newsletter, "Tiger Talk," had a lot of exclamation points, but they still probably weren't enough to express Principal Heather Webster's excitement.
"Our CES Math Counts Team (Shreya, Harrison, Caspar, and Alex) placed first in the State of Maine competition Saturday!!!! Alex won first place in the individual competition!!! Our CES Coach Joel has been given the honor of coaching the Maine team at the national competition in Orlando with Alex!!!! This is absolutely huge!!! This team has worked tirelessly this entire season and we are so proud of all of you. Thank you to Jen for stepping in as the chaperone to make this day happen," Webster wrote.
Conners Emerson students, Shreya Hosur, Harrison Kiers, Caspar Rampacek, and Alex Ren, all participated in last weekend's MATHCOUNTS event and brought home the first place trophy. The competition itself, according to its website, is meant to "cultivate talent in the nation's brightest young minds." National winners receive scholarships ranging in monetary amounts.
MATHCOUNTS competitions are officially held at three levels: chapter (or region), state, and national. Conners-Emerson competed in the regional event at Reeds Brook Middle School back in January, and the team placed second there, while eighth grader Ren won first place in the individual competition.
That showing qualified the team for the state competition where they showed they definitely earned their place as some of the state's brightest young minds when it comes to math.
"This is where it starts to get a bit more complicated," Graber said as he detailed the competition process.
The state meet was supposed to be March 4, but weather forced a postponement.
"Sadly for me the best date they could get was March 25, when I had a long planned conflict in the form of a visit to my mother in Michigan," Graber said.
The team, however, was all still able to attend, and Jen Trowbridge, one of the parents of the team members, filled in for Coach Graber.  Geoff Wood, teacher and math team coach at Pemetic also agreed to help make sure all went well for the Bar Harbor.
Those victories come from dedication and hard work. The team has met once or twice per week since September. There are several other students who take part in the program, but Ren, Hosur, Kiers, and Rampacek were the ones that were willing to take part in the competition.
"Also, sadly this is the year for conflicts for me so I likely won't be going to Orlando, as my daughter is graduating from college that same weekend," Graber said. "I am proud and honored that our team put me in this position, however."
He first became involved in the program when that same daughter was in seventh grade.
And the key outcome? It's been achieved.
"The team is happy and excited and I am proud and happy. That's the key outcome," he said.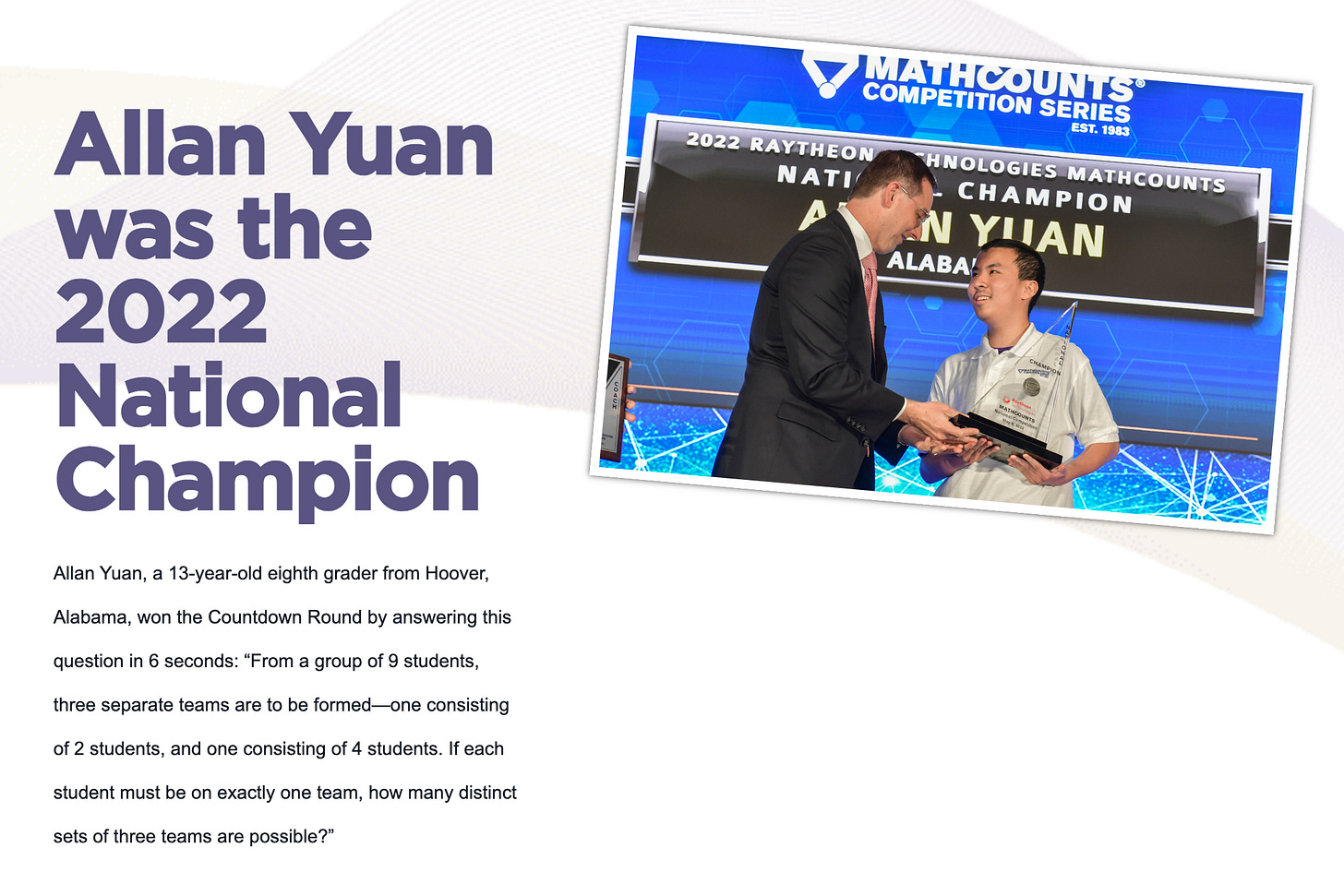 MATHCOUNTS is a national nonprofit organization and its mission is to provide "engaging math programs to US middle school students of all ability levels to build confidence and improve attitudes about math and problem solving."
It states on its website, "We believe middle school is a critical juncture when a love of math must be encouraged, and a fear of math must be overcome. Our programs build problem solving skills and positive attitudes about math, so students embrace challenges and expand their academic and career opportunities in the future."
---
OTHER CONNERS-EMERSON NEWS
Over the weekend, five staff members and one students tested positive for COVID-19. Parent-teacher conferences are occurring all week. March Into Reading is wrapping up as March ends. And spring sports are beginning.
The students continue to learn and do good throughout the community. Fifth graders picked up 13 pounds of litter at the school and its grounds. The Civil Rights Team visited the second grade, and two eighth graders participated in "Girls' Day at the Statehouse," where they learned how a bill became a law, debated the Act to Provide Later Start Times for High Schools, and listened to speeches by Governor Janet Mills, Secretary of State Shenna Bellows and Speaker of the House Rachel Talbot-Ross.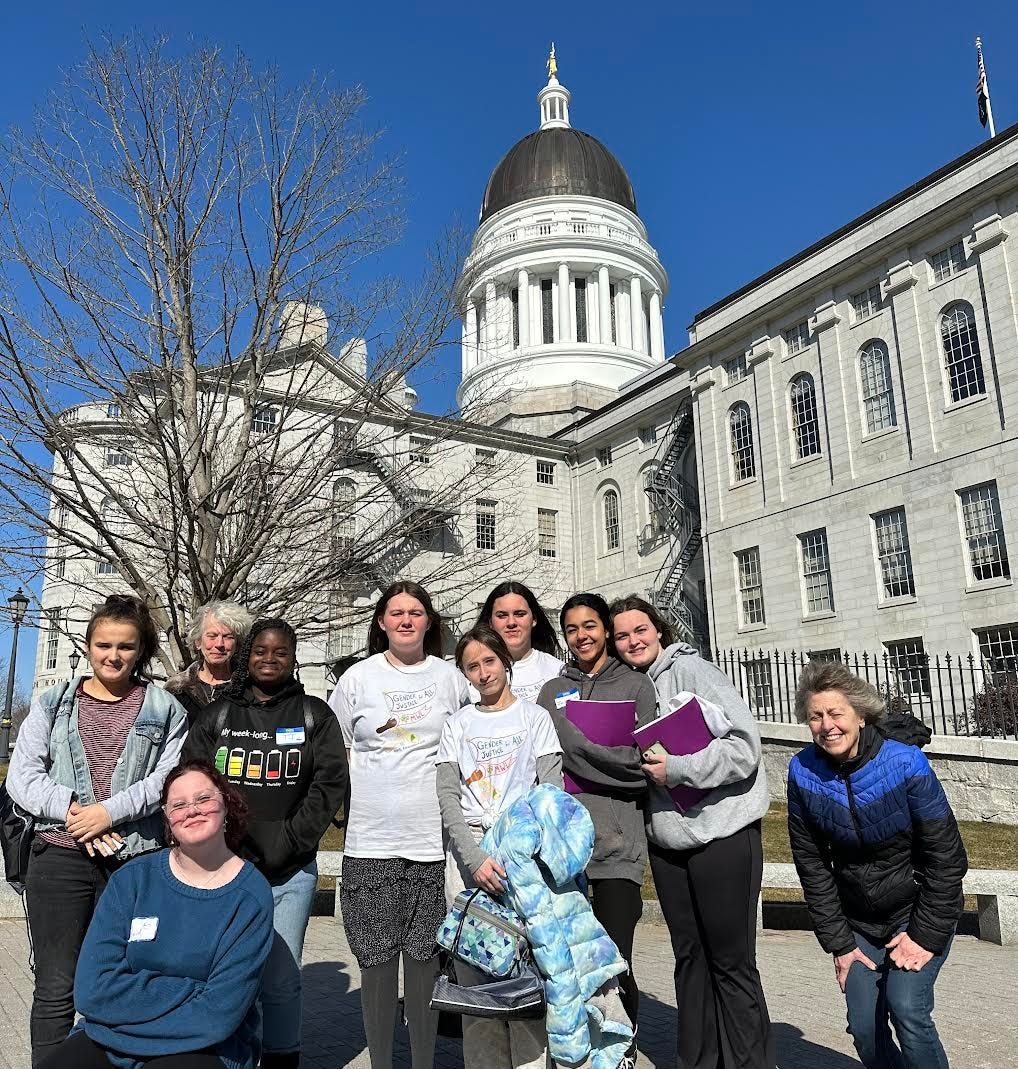 Friday, March 31, is an early release day and also the day that incoming freshmen visit MDI High School.
---
LINK TO LEARN MORE
https://www.mathcounts.org/programs/critical-dates
---
Bar Harbor Story is a reader-supported publication. To receive new posts and support my work, consider becoming a free or paid subscriber. This isn't how we financially survive, but it's our passion, and any support helps us continue on.