Bar Harbor Chamber of Commerce Hires New Leader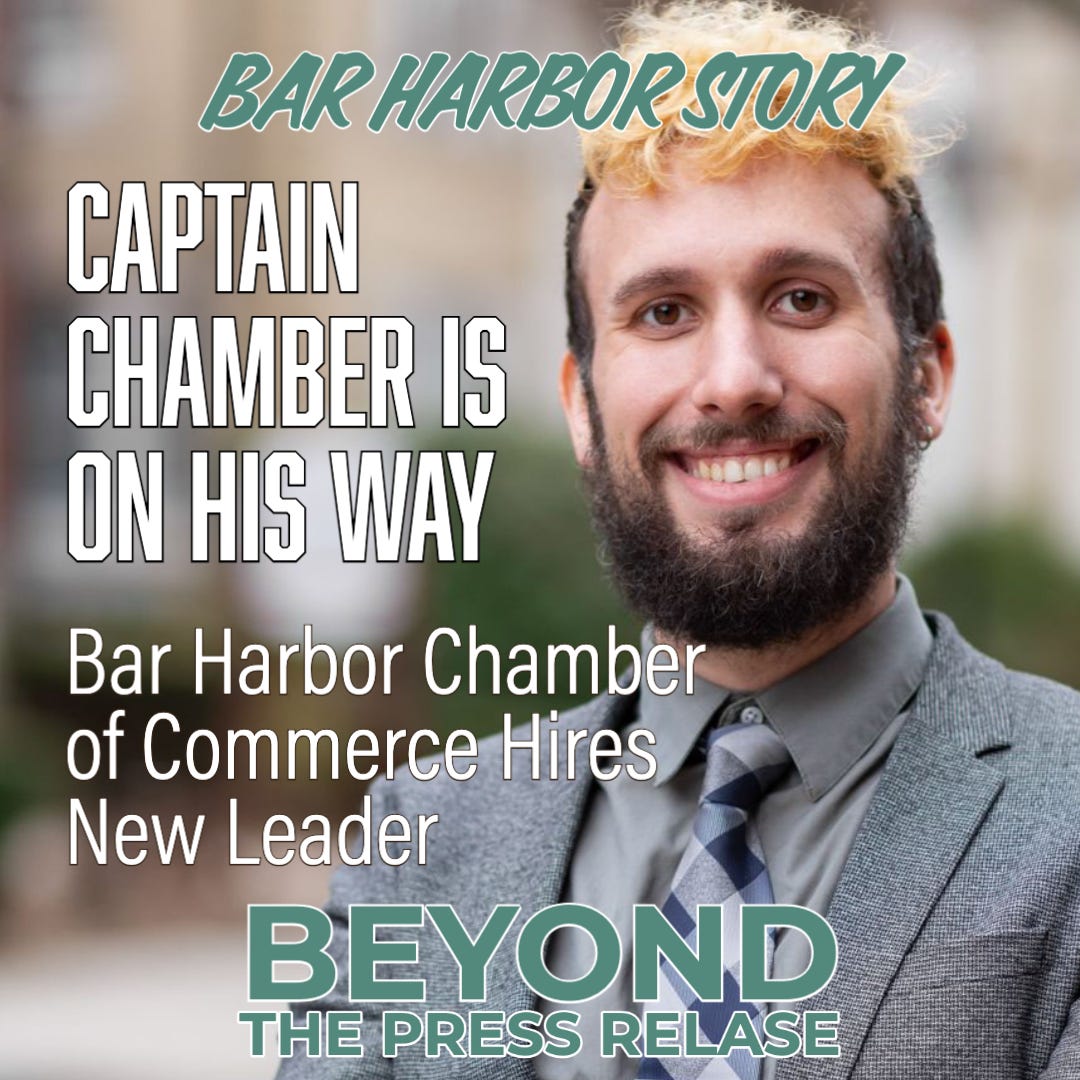 BAR HARBOR—The Bar Harbor Chamber of Commerce has a new executive director it announced in a press release Monday.
Everal "Ben" Eaton will replace Alf Anderson, who resigned from his position in December. He'd been there for seven years. Like Anderson, Eaton worked his way up and through positions at a chamber of commerce in Pennsylvania.
Since 2015, Eaton has worked with the Greater Wyoming Valley Chamber of Commerce in Wilkes-Barre, Pennsylvania, where he was promoted several times, ultimately serving as the senior director of operations. Following an extensive, nationwide search led by the Bar Harbor Chamber Board-appointed search committee, Eaton was hired for the position.
"From the first time I saw his resume, I gave him the nickname 'Captain Chamber,' as every professional position he has held has been in chamber of commerce organizations. He knows chambers of commerce and is passionate to see them be all they can be. I'm excited that he can help our chamber grow its value to the members, and community as a whole," Chamber President Bo Jennings said.
A chamber of commerce is an association of merchants and other business people to promote their industrial and commercial interests in a community. It is about advocacy and connection, development, and publicizing as well.
Eaton's Facebook profile describes himself as a chamber professional but also as a pet parent, LGBTQ+ advocate, vegan and ENFJ on the Myers Briggs scale. Those personality types are often labelled the "giver" or the "protagonist," known for open-minded extraversion with a focus on ideas and concepts.
"After a lengthy search, it became clear to the Search Committee that we had found the right person to help lead the Chamber. His enthusiasm for the role, his relevant experience working within a Chamber and leading several initiatives, and his passion for community all led us to vote unanimously in favor of extending an offer," said Jennings in a press release. "We are fortunate to have such a talented professional join the team, and look forward to the impact Everal will have on our Chamber, its members and the entire community."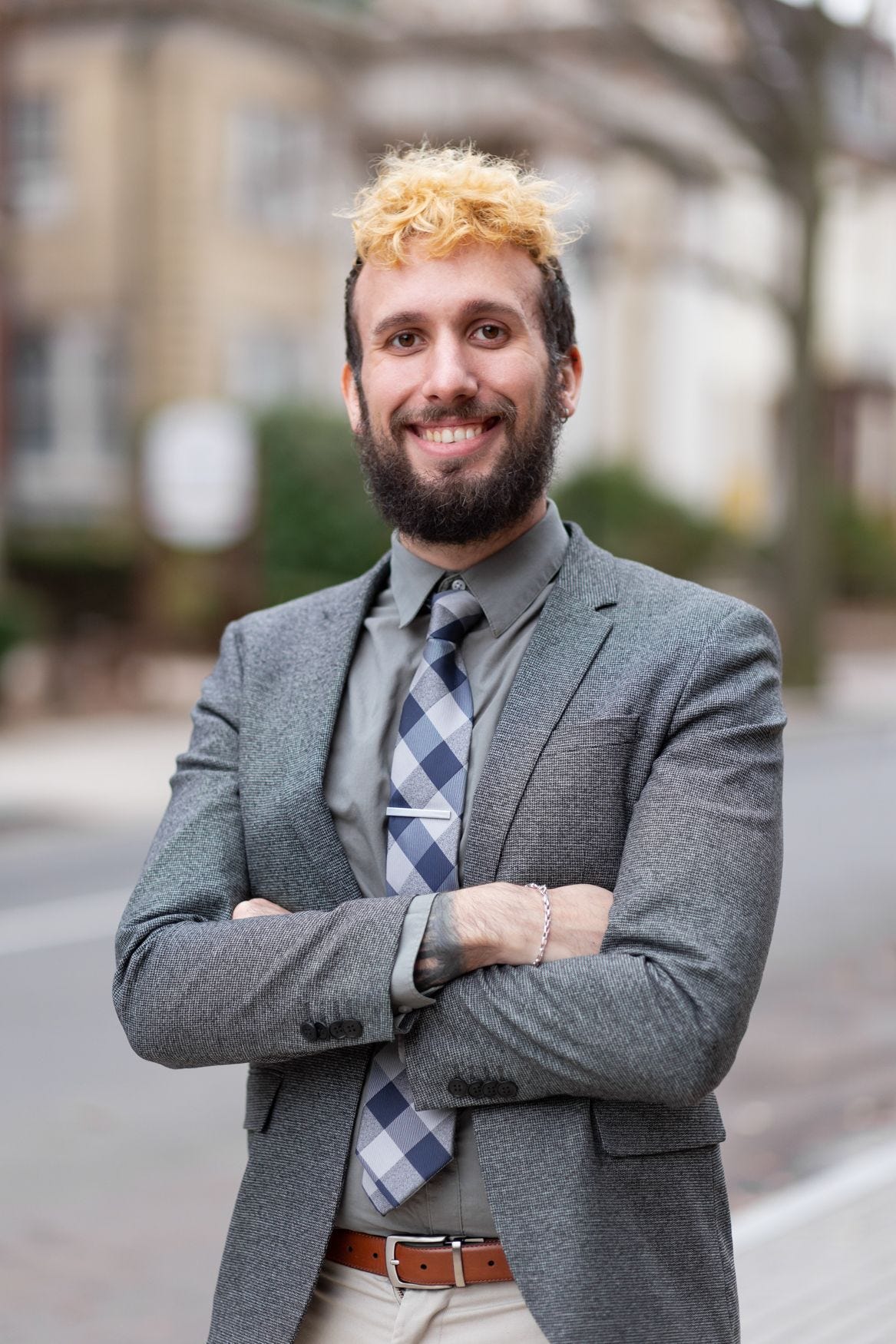 While many organizations have difficulty finding and hiring new leaders, the Bar Harbor Chamber's search went quickly. Jennings told The Bar Harbor Story that Bar Harbor and MDI sell themselves.
"The destination isn't the issue. Finding affordable housing on/near MDI is the toughest obstacle," he said. "Getting your entire committee/board involved in looking for housing leads takes some pressure off of the candidates. Even if they find housing themselves, being transparent with candidates about any obstacles, and showing that you are there to help them through it, will continue to showcase Bar Harbor as a welcoming place for people to live and work."
Author Simon Sink says that "a team is not a group of people that work together. A team is a group of people that trust each other."
"The most important part of our search was making the chamber staff part of the screening process. Not only did they share what they needed/wanted early in the search, but they were part of the final interview process, spending one-on-one time with Everal. They know best what is needed for this position. Chris, Melanie, and Aubrie did a great job connecting with Everal," Jennings said of the Gratens and Aubrie Boyce. "It was evident, after their time together, Everal was a natural fit with the people, as well as the organization. We wouldn't want to make such an important decision without the chamber staff, and happy to have their support for such a wonderful candidate."
Eaton is moving this week from Wilkes-Barre, Pennsylvania, where he currently resides and he'll start on April 3. During his work with the Pennsylvania-based chamber of commerce, he was crucial in helping the organization through two strategic plans, a rebrand of the organization, and the establishments of the Young Professionals Council, the Diversity, Equity and Inclusion Council, and the Nonprofit Council. He also worked on the redevelopment of the organization's membership structure, Ambassador Council, and Government Affairs Council. Eaton is passionate about volunteering in the community outside of the chamber, having previously served on the boards of the Osterhout Free Library, Victims Resource Center and NEPA Rainbow Alliance, in addition to having served on volunteer committees for Leadership Northeast, Pennsylvania Association of Chamber Professionals, Wyoming Valley Children's Association and the Pittston Tomato Festival.
"I am honored to be selected by the board of directors to serves the next executive director of the Bar Harbor Chamber of Commerce," said Eaton in the release. "I am a strong believer in the crucial role a chamber of commerce plays in the health of a community. It truly is an incredible opportunity to take this position at an organization with such a strong legacy dating back to 1969 when the chamber was formed. Bar Harbor and Mount Desert Island is a beautiful community that I am extremely excited to join. I am looking forward to working with the chamber staff, board and community in the coming weeks to help the organization meet its mission of promoting business and tourism to the Bar Harbor, Maine community and Acadia National Park."
---
Our Interview With Everal
You're relocating from Wilkes-Barre, Pennsylvania where you've been for how long? Does that feel intimidating? Exciting?
It is exciting and bittersweet. I grew up in the Wyoming Valley (Wilkes-Barre area) and it is where my family and friends live. This past month has had a lot of goodbyes and see you soons. This was one of my life goals to move to a new community away from my hometown doing something that I love. Bar Harbor is a beautiful community that has some elements that remind me of the Wyoming Valley while some elements are new. I think with any change there is some level of uncertainty, but that is part of the excitement, too. From what I've seen of Bar Harbor, it is a tightknit community that I'm looking forward to joining and being a part of.
You were at the Greater Wyoming Valley Chamber of Commerce for over eight years. What were you the most excited about at your time there? Do you have something that excites you about Bar Harbor and your role here?
With the team at the Greater Wyoming Valley Chamber of Commerce, we were able to accomplish a lot in those eight years. There are probably a thousand different moments that I could mention there that I was excited about. I think the most exciting one for me personally was the team we built up over the years. When I started at the Greater Wyoming Valley Chamber, we were a team of four that was rebuilding from some missteps and risks the organization previously took that didn't pan out and left the organization in a weakened state. Over the years, we repaired the relationship with the community, grew the team, rebranded the organization, and became an organization the community turned to. It has been amazing to watch everyone on the team learn and grow over the years and really step into their leadership potential.
Looking towards Bar Harbor, I'm very excited to work with the team and board here. Chris, Mel, and Aubrie have been a tremendous help in getting me up-to-date on everything before I start on Monday. The board has also been great to work alongside and extremely supportive. In the new role, I'm looking forward to meeting many new faces, learning more about a beautiful area of the world and how it operates while also bringing some of the knowledge, skills, and resources from my previous chamber to the Bar Harbor Chamber.
Your LinkedIn (yes, I looked, apologies) says that diversity, inclusion and equity are important to you. How do you feel about leadership as a tool to empower others to achieve and if you're into that as a vision, how do you think of it in terms of Bar Harbor and its needs. I think there's a quote somewhere about leadership being pointing people in a direction where they can all articulate a vision of a world that doesn't exist yet. Is that your leadership style or is it something totally different?
Diversity, equity, and inclusion (DEI) did become a passion of mine while at the Wyoming Valley Chamber. We started our DEI journey in 2019 during the Wyoming Valley Chamber's 2020-2022 strategic planning process. DEI quickly rose to one of the four pillars of that plan. The Wyoming Valley has grown over the years with an increasing amount of people of color and Spanish speaking populations. Back then, we noticed we were missing the mark as a chamber of having those groups represented in the different aspects of our organization and wanted to work to start addressing the disparities. That led to the establishment of our DEI Council, a yearly DEI Conference, a mentorship program, and DEI supply chain initiative, among others. With DEI, we took the approach that everyone should be able to have a seat at the table with collectively deciding how the Wyoming Valley could move forward. DEI is a journey, but I'm proud of how the seeds planted in 2019 are starting to take root and grow today.
With that being said, I do agree with leadership as a tool to empower others to succeed. I'm a particularly strong believer in servant leadership—leading by serving others. I'm excited to join the Bar Harbor Chamber team and work alongside them and the board and volunteers as the Chamber works to fulfill its mission. I think one of the best roles a chamber could play is that of a convenor. A chamber might not always have the resources to address a community problem directly, but one of the strengths of a chamber is its ability to tap into its network and bring different people to the table to help address the problem. I'm looking forward to meeting many of the people and businesses that make up the Bar Harbor community and be able to bring some of the convening skills that I learned through my previous chamber work and DEI work into the mix.
You studied psychology. Do you think that helps you in life? In work? And how?
The short answer is that it has helped in both aspects tremendously. Psychology is a broad study that encompasses a vast array of topics. I think when psychology is first mentioned, people tend to think of clinical psychology with a therapist going through a therapy session with a client. While that is certainly a part of psychology, there is so much more.
In life, I tend to think back on some of the elective classes I took such as life coaching and positive psychology. In the stressful moments of life, they help me to tap into tools to destress and unwind. In the more relaxed moments of life, I credit many of the lessons learned in those classes to the personal development I've done over the years.
In work, different classes have come into play at different moments. I tap into my statistics class any time I'm conducting a survey or presenting data. Industrial organizational psychology has been great in understanding how people act within a workplace and the different leadership styles they bring with them. Social psychology was among my favorite classes where psychology and sociology meet and I tap into for working with groups and understanding how change affects people.
And you're a self-described ENFJ and community catalyst. Is there something that you're passionate about that you hope to share with the Chamber and the community here?
I've always had a strong passion for getting involved in the community and volunteering. In middle school I was part of Builders Club and in high school I was part of KEY Club, both volunteer based clubs under the Kiwanis Club umbrella geared towards middle school and high school students. In college, I joined Wilkes University's Programming Board where we would put on events every Thursday for Wilkes students and was heavily involved with Wilkes's student development. In my career, I maintained that level of volunteering by serving on several volunteer committees and boards throughout my time at the Wyoming Valley Chamber.
I tend to believe, that despite the challenges our country and communities face, our best days are ahead of us. That won't be done without some hard work and recognizing the work of the shoulders we stand on (the hard work of those that came before us).
I am excited to bring my passion for the community to the Chamber and Bar Harbor by getting involved where I can.
When you started working for the chamber in Pennsylvania, you were an intern. Did you ever imagine that this would become your path?
When I started working as an intern, I was not able to imagine that this would be my career path. I put my resume in for the internship, not fully understanding what a chamber of commerce was or what it did for a community. I knew that I wanted a career where I could be community involved. I quickly learned how important a chamber could be within a community and how working for one would accomplish many of my career goals. When I was offered a permanent job at the Wyoming Valley Chamber while still in college, it was a no-brainer for me to accept. Despite that, there is no way I could have imagined all the skills it would teach me, all the people I would meet, and all the things I would experience. I've always been extremely grateful that I've had the opportunities that I've had from working for a chamber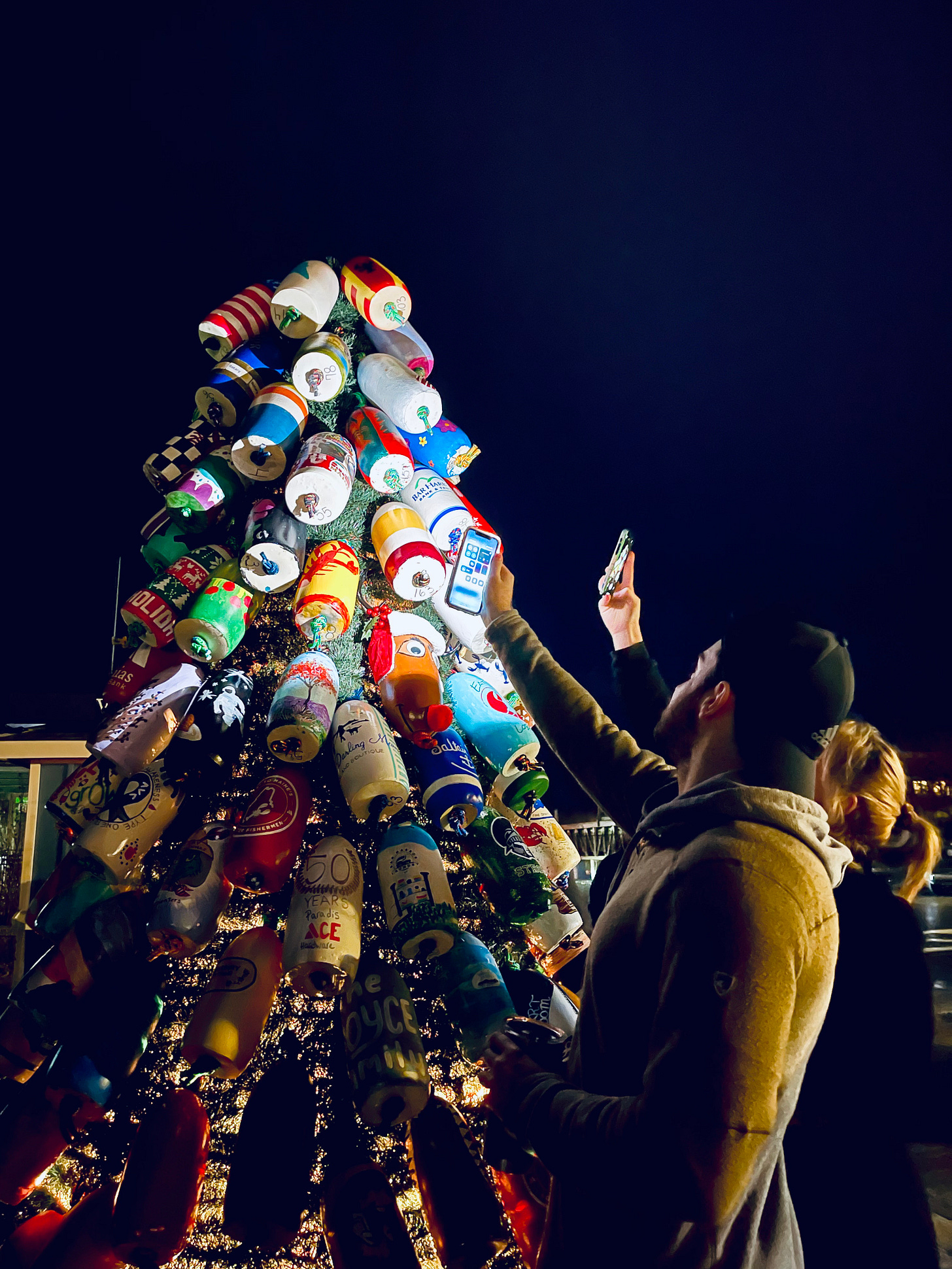 .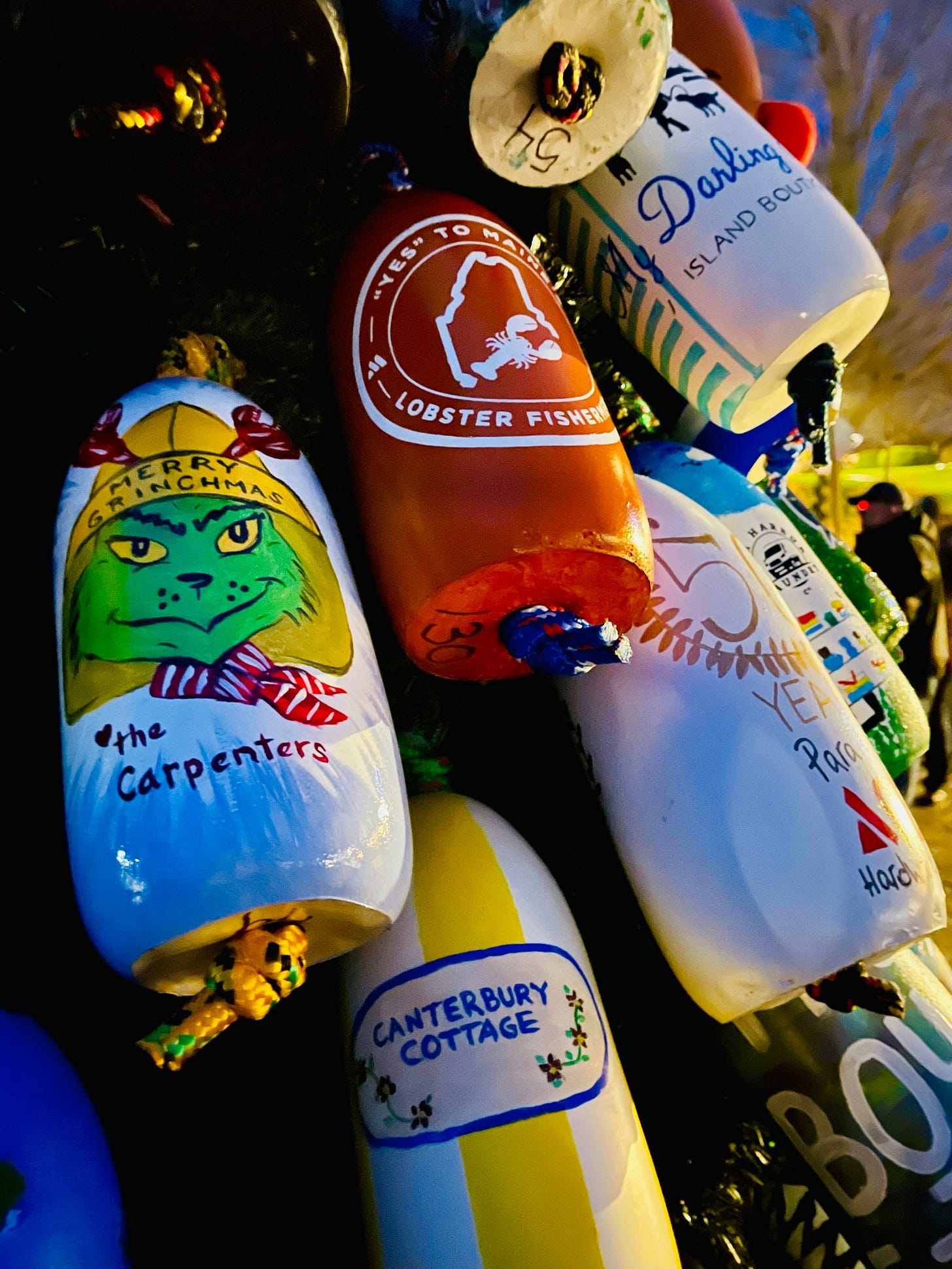 ---
About the Bar Harbor Chamber of Commerce:
Bar Harbor, Maine (www.visitbarharbor.com) is the gateway to Acadia National Park, one of the nation's most visited national parks, and the largest community on Mount Desert Island. Visitors from around the world come to Bar Harbor to experience the region's dramatic, varied scenery and see the historic summer cottages that were once the summer retreats of America's wealthiest families. A five-hour drive from Boston and 50 miles from Bangor International Airport, Bar Harbor is the heart of island activity, including shopping, dining, entertainment and organized travel experiences. With a thriving year-round population, it also serves as the Downeast region's center of economic activity, supporting a wide range of industries ranging from lobstering and boat building to banking and biomedical research.
---