Man arrested for alleged gross sexual assault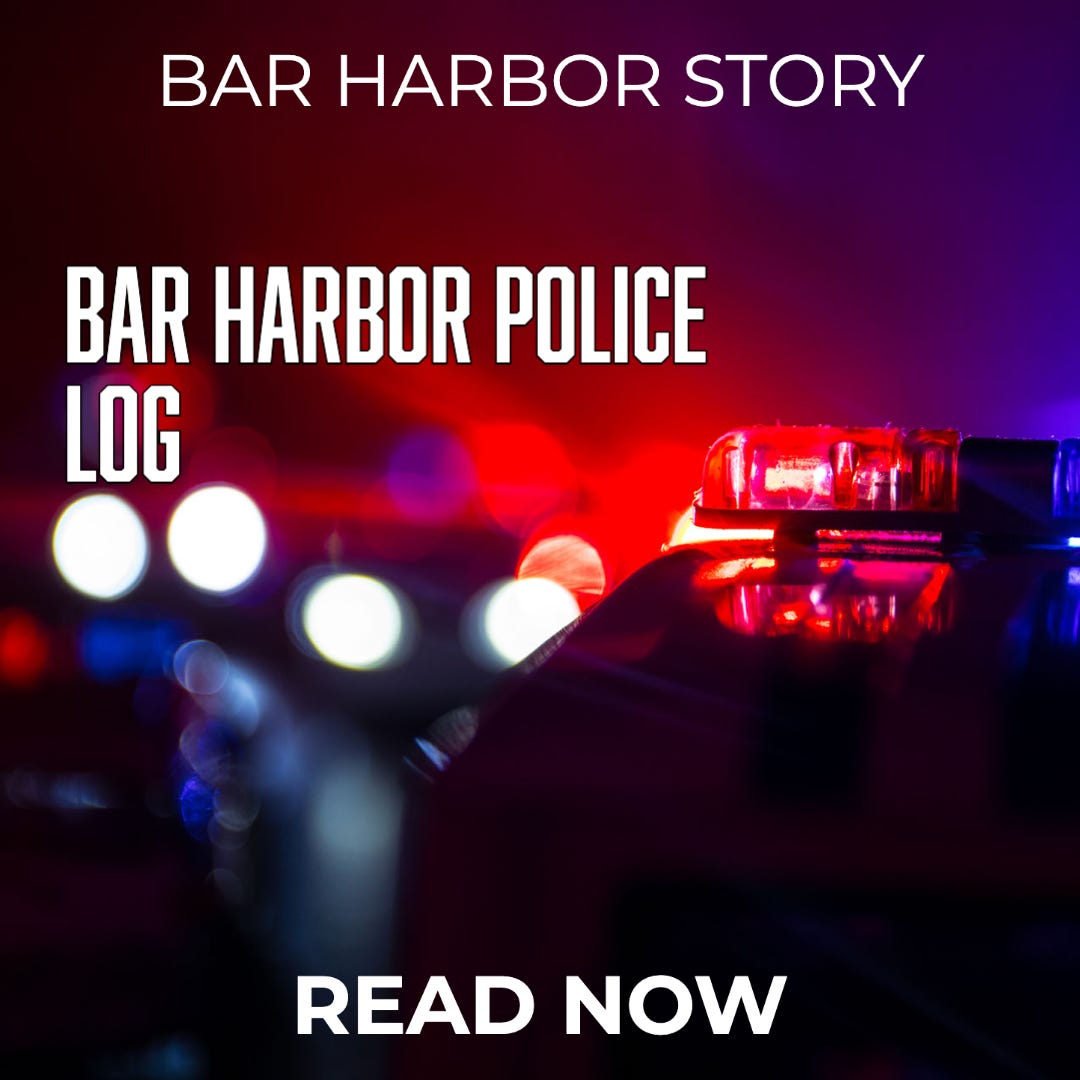 BAR HARBOR—Officer Jerrod Hardy arrested David C. Gordon, 49, of Bar Harbor, on March 21 for alleged gross sexual assault. Gordon was transported to the Hancock County Jail. He was bailed on 03/27 for $10,000 cash bail. Captain David Kerns of the Bar Harbor Police Department said that it was still an open and active investigation.
---
The following incidents occurred in Bar Harbor last week according to the Bar Harbor Police Department log, which is publicly released information.
---
Monday, March 20, 2023
Officer Liam Harrington responded to the MDI Hospital to assist staff members with a combative patient.
Officer Christopher Dickens assisted the Bar Harbor Fire Department with a reported kitchen fire in Salisbury Cove.
Officer Dickens spoke with a group of college students regarding police department operations.
---
Tuesday, March 21, 2023
Officer Amie Torrey assisted another law enforcement agency with information gathering.
Officer Troy Stanwood took a report of low hanging wires. The highway department placed cones in the area to alert motorists.
A found cell phone was turned into the police department.
Officer Troy Stanwood responded to a vehicle on fire in the town of Mount Desert.
---
Wednesday, March 22, 2023
William Lothrop, no age given, of Hancock was operating a 2009 Nissan Versa southbound on Eden St. when a deer entered the roadway and was struck by Lothrop's vehicle. The vehicle had minor, non-reportable damage and there were no injuries.
A found set of keys was turned into the police department.
A found wallet was turned into the police department and later recovered by the owner.
Officer Soren Sundberg opened an investigation into a possible case of threatening.
---
Thursday, March 23, 2023
Lt. Chris Wharff fingerprinted an individual for employment purposes.
Lt. Wharff took a complaint of suspicious activity from a local business.
Officer Sundberg responded to a motor vehicle complaint, located the vehicle, and after an investigation, determined that no charges would be issued.
Officer Sundberg issued a cease harassment notice to a local resident.
---
Friday, March 24, 2023
Pursuant to a motor vehicle stop by Officer Harrington, Gregory A. Martin, 26, of Bangor, was issued a summons for alleged attachment of false plates to a motor vehicle.
Multiple officers searched Bar Harbor and Mount Desert in an attempt to locate a suicidal female who was eventually located in another jurisdiction.
During the early morning hours, at the intersection of Cromwell Harbor Road and Eagle Lake Road, a fire hydrant was run over by what is presumed to have been a tractor trailer truck. The hydrant was broken off and the vehicle was not located.
Officer Dickens took a report of an individual having received hostile messages via a social media app.
Officer Dickens responded to a report of a verbal altercation at a local residence. The involved individuals were told to keep away from each other and no further action was taken.
Officer Dickens attempted to locate vehicles involved in a possible road rage incident on Route 3 but could not locate them and no further complaints were received.
Officer Dickens went to a local business to investigate a shoplifting complaint and determined that the missing item had been misplaced in the business and that no theft had occurred.
Officer Stanwood provided a police security detail for an MDI High School dance.
Officer Caleb Mora attempted to locate a reported intoxicated motor vehicle driver but could not do so.
---
Saturday, March 25, 2023
Officer Stanwood fielded a report of harassment at a local business.
An individual went to the police department to report some suspicious activity. The issue was resolved by Officer Judson Cake.
Officer Cake responded to a motor vehicle complaint and was able to locate the vehicle, but not the operator.
Officer Stanwood handled a theft compliant in which tools were taken from the back of the complainants truck overnight.
Officer Dickens attempted to locate a motor vehicle that was reported as being operated in an erratic manner on Route 3.
Officer Stanwood received information of an administrative nature regarding a previous traffic stop.
---
Sunday, March 26, 2023
Officer Harrington provided a ride home for some individuals.
Officer Stanwood gave a pedestrian a ride to Somesville.
Editor's Note: We're examining our policy of arrest photos (which are public information) and their inclusion. Because of that, we've taken down the photo attached to this article.
---
Bar Harbor Story is a reader-supported publication. To receive new posts and support our work, which takes a lot of time, consider becoming a free or paid subscriber.