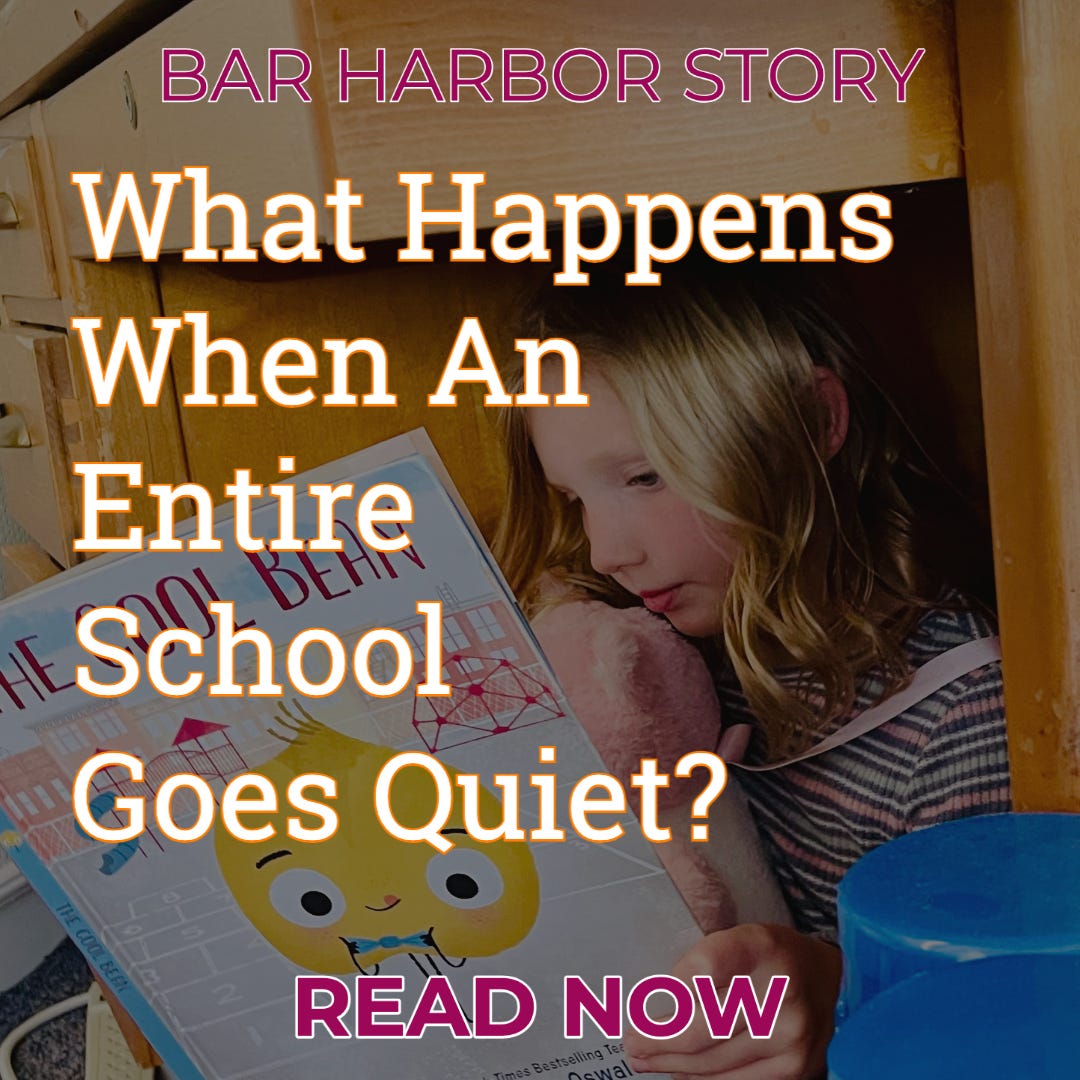 BAR HARBOR—Before the quiet began, a Conners Emerson staff member and student walked down the lower hallway of the Conners building. The staff member walked in a straight line while the student zigzagged behind her.
"Are you trying not to step on any colors?" she asked.
"No," he said, suddenly stepping on a color.
She smiled and as she did, another student scurried out of Mrs. Rechholtz's room, heading to his cubby where he pulled out a huge book, tucking it into his chest, he quickly carried the book, which was almost as big as his trunk back to the classroom.
Another student marched down the stairs and back to a different classroom whistling the "Imperial March" from Star Wars.
Four minutes later the quiet began.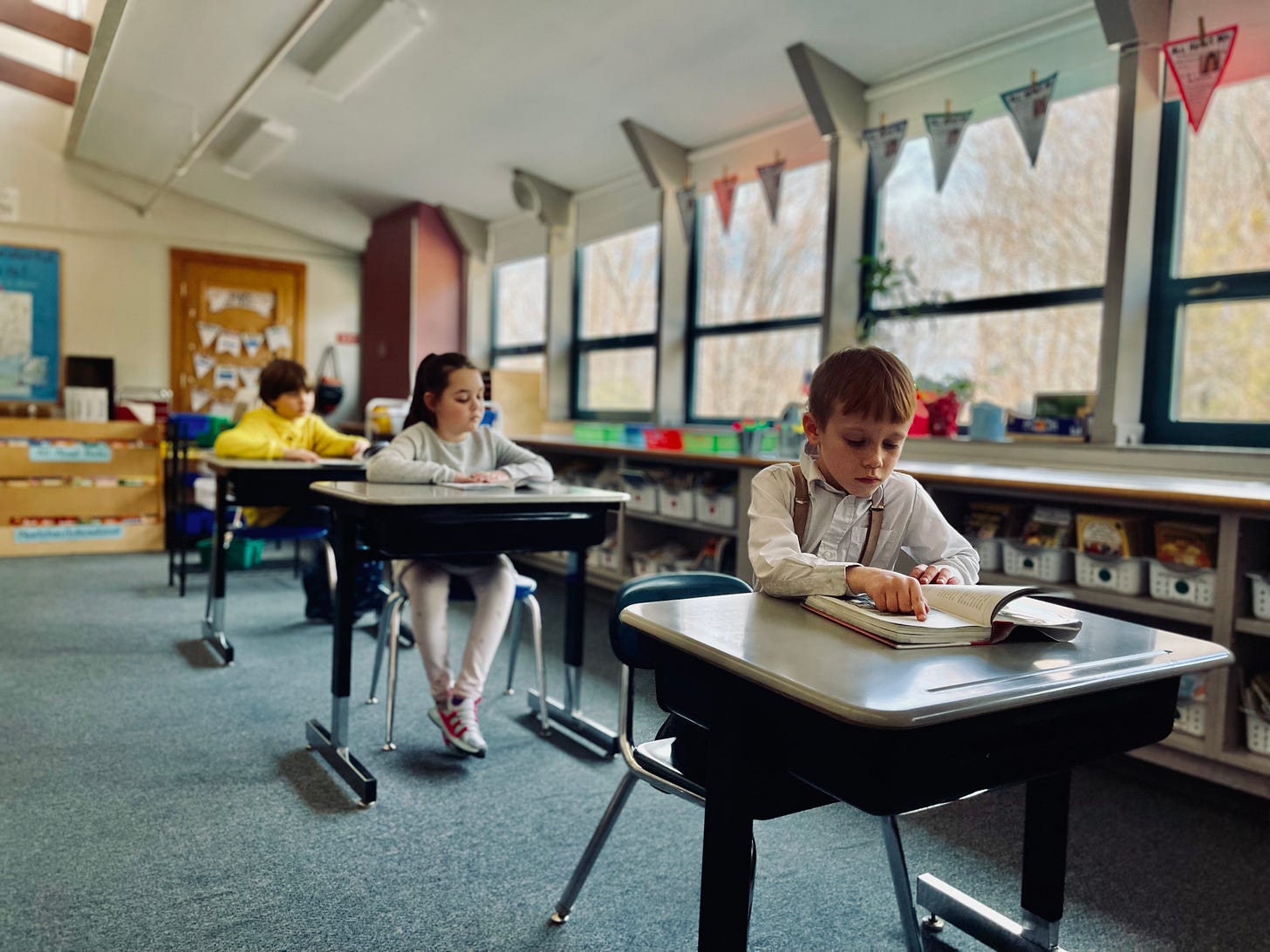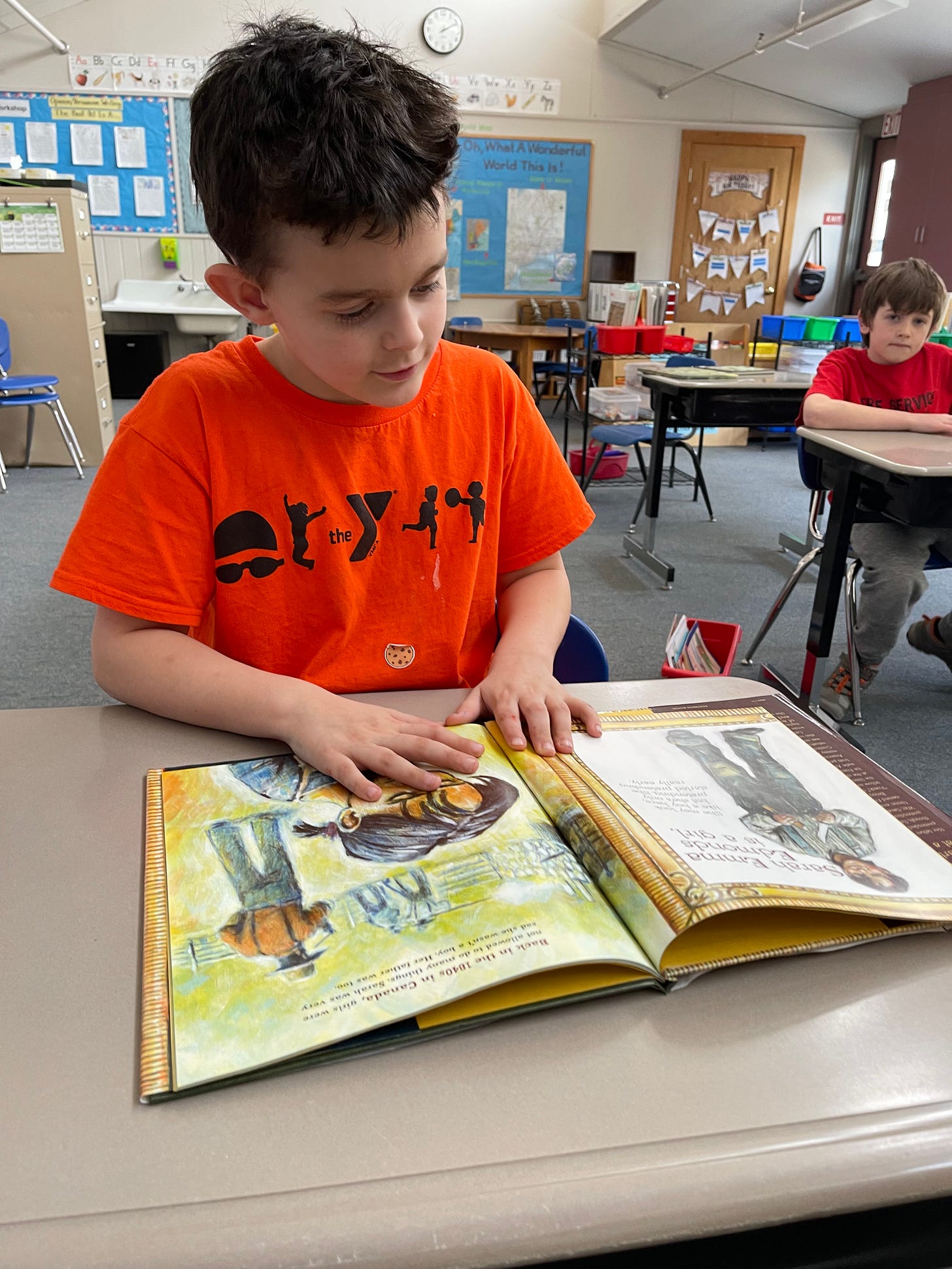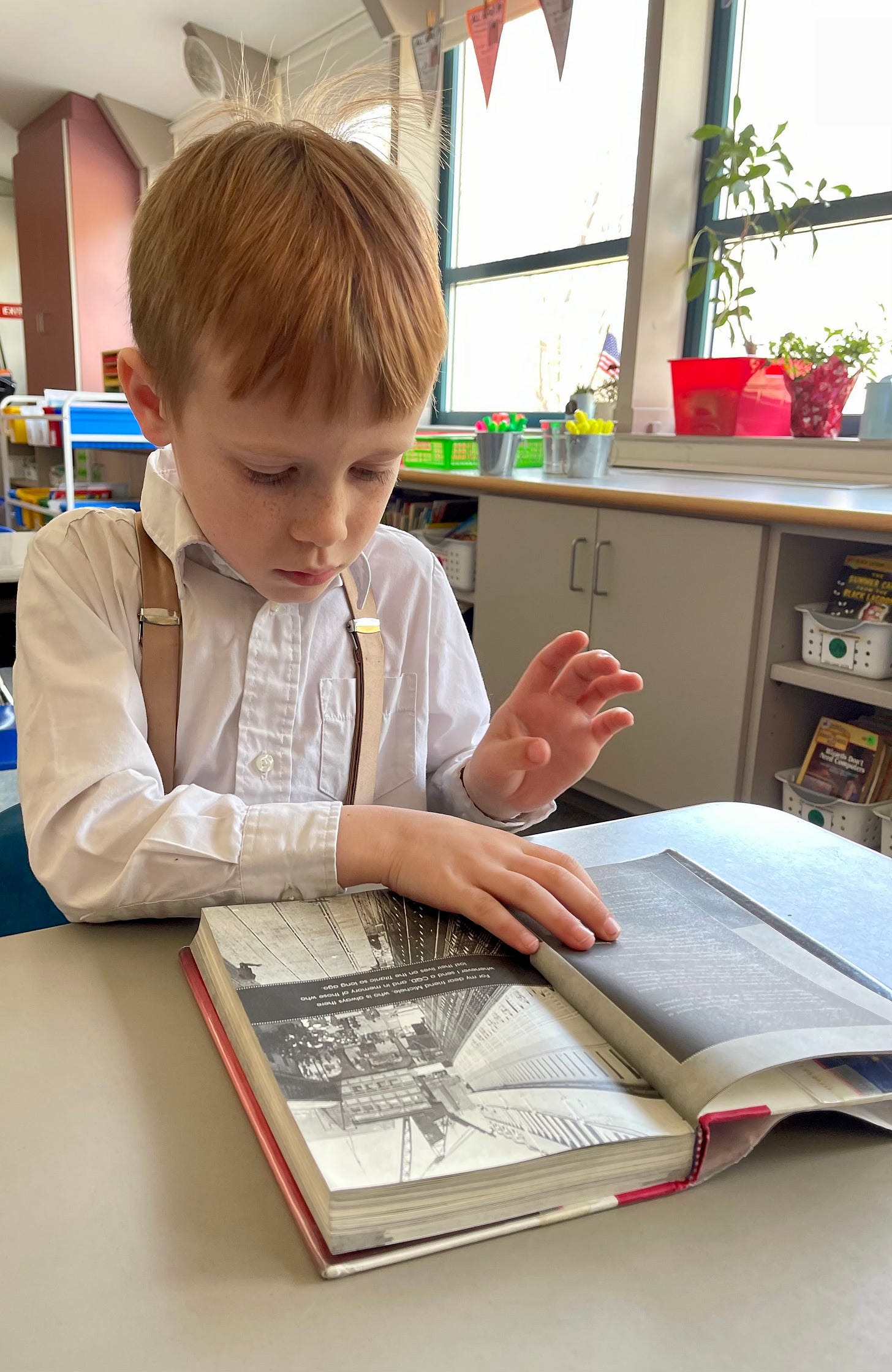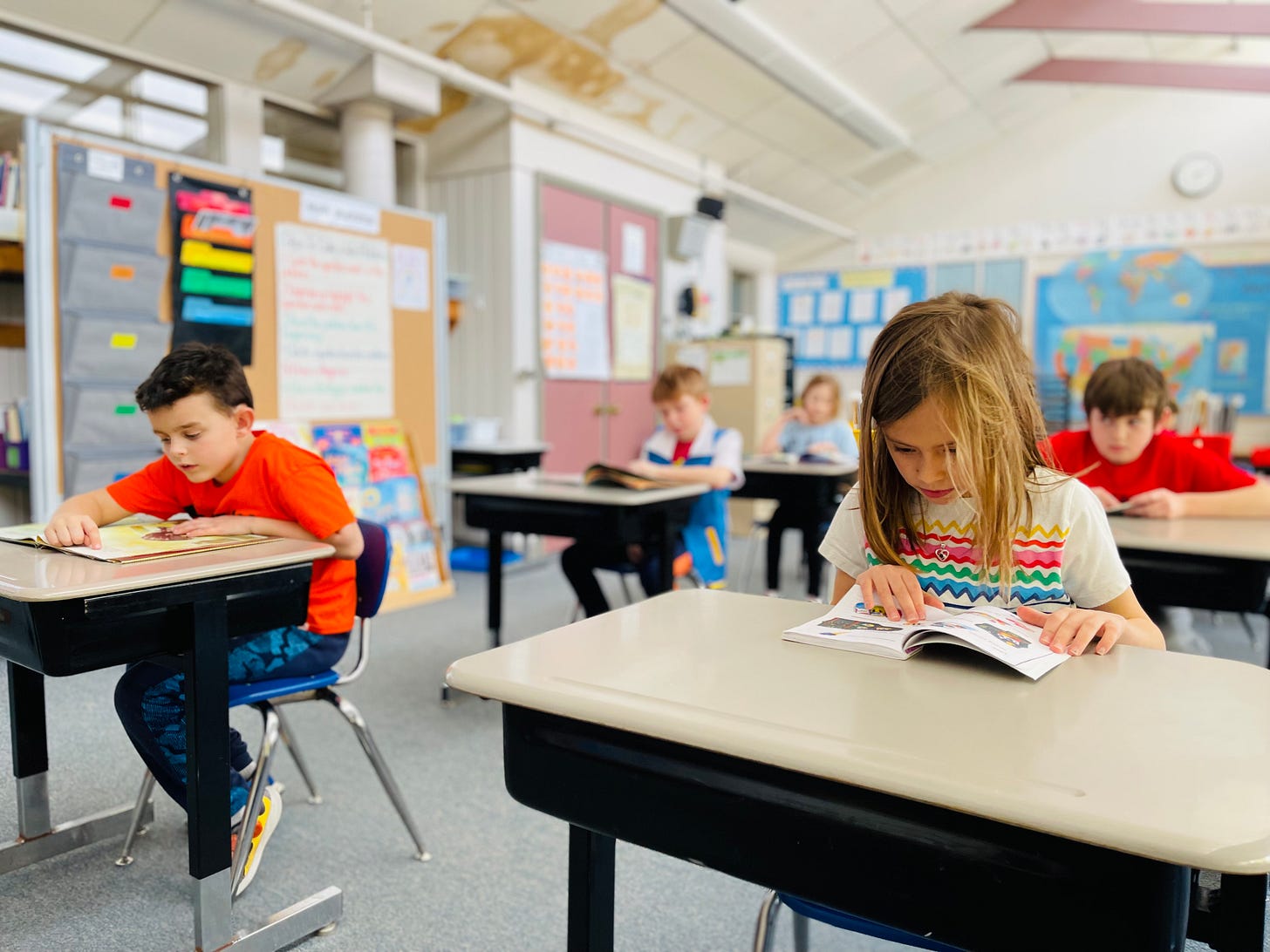 Sitting at desks, on floors, tucked under a table by cleaning supplies, on a bit of carpet, flat against a tile, surrounded by blue bins of possibilities, the students throughout both schools began to read.
For 30 minutes, everyone in the school, teachers and students, stopped everything. Classes paused. Conversation stopped. And everyone read individually but all together.
"The school has never been so quiet," Principal Heather Webster said of the constantly bustling school buildings.
The website at Conners Emerson reads, "At Conners Emerson, we love books. I mean, we really love books. And what better way to show it than dedicating a whole month to reading!!! We will be doing some activities in our classrooms, as a whole school, and even have a few things for students to take home if they would like. We can't wait to get the fun started!!!"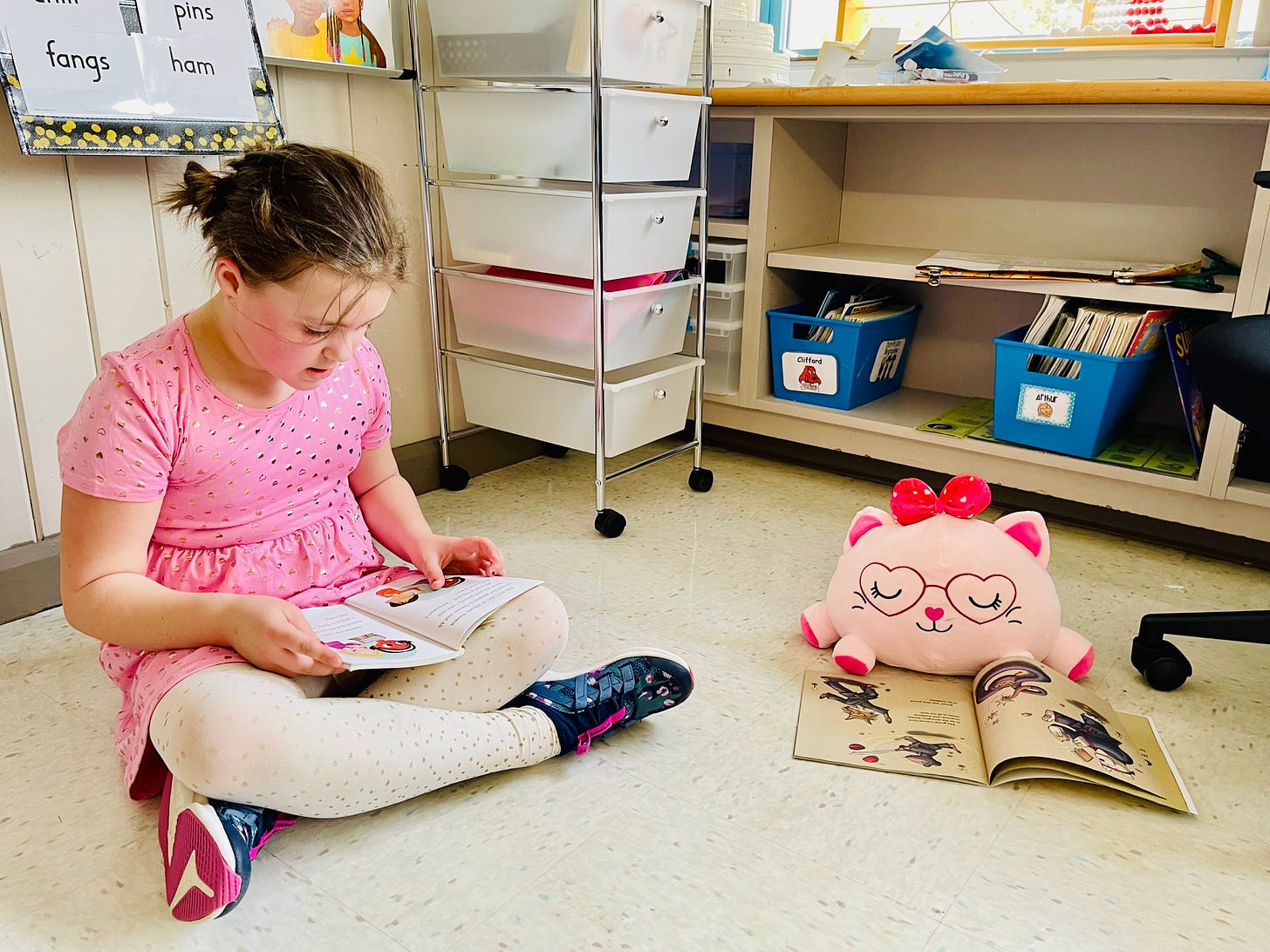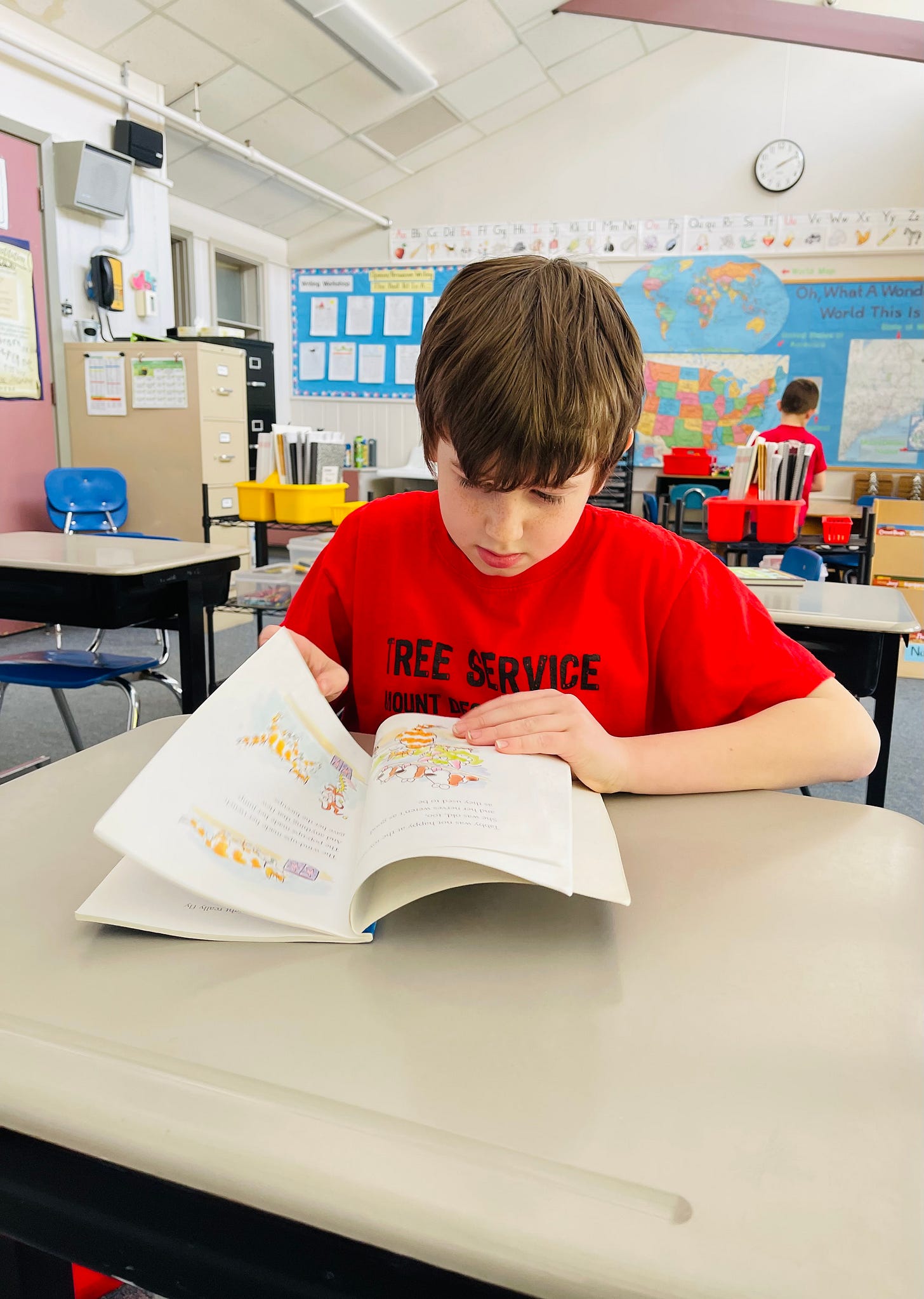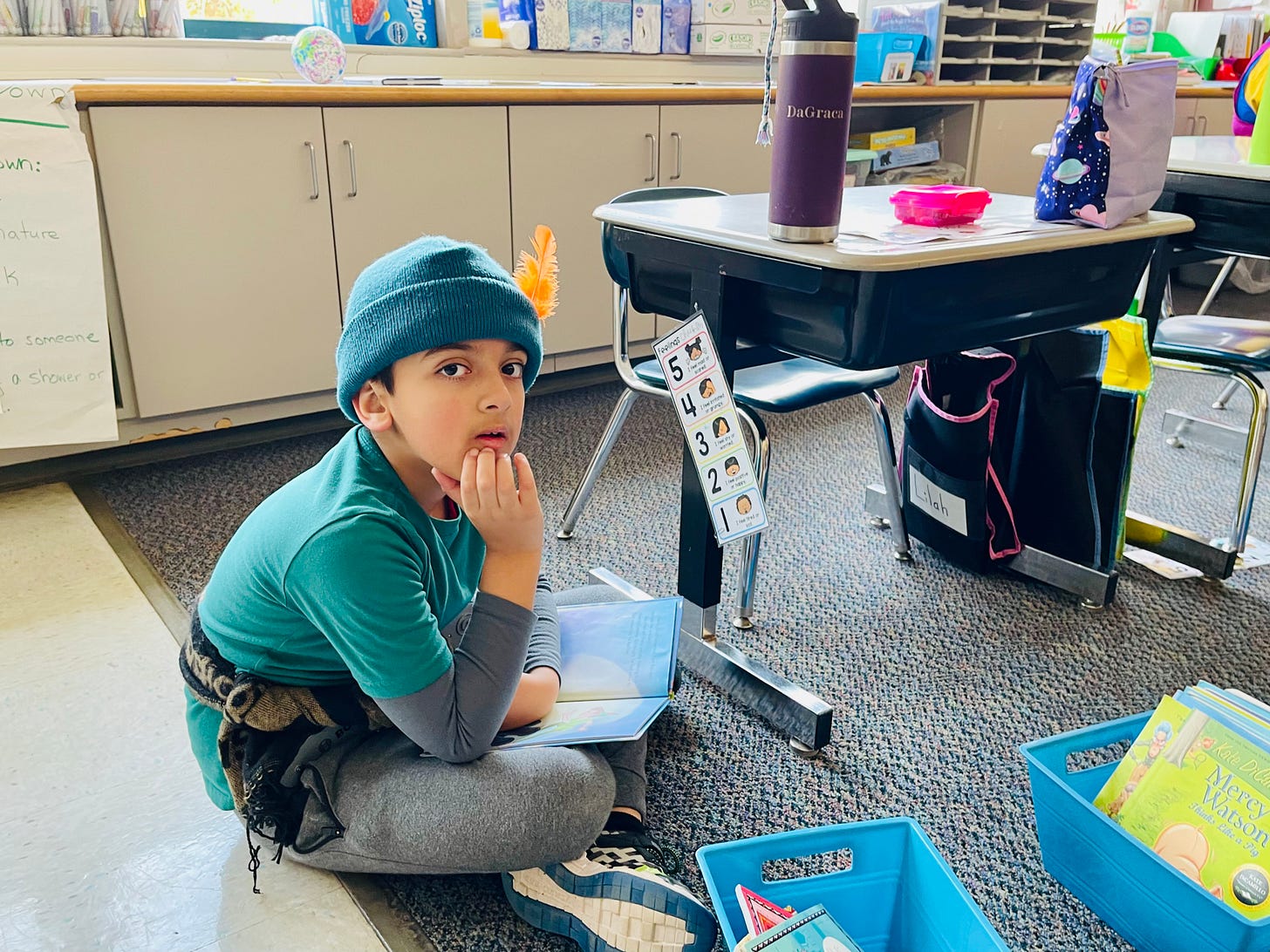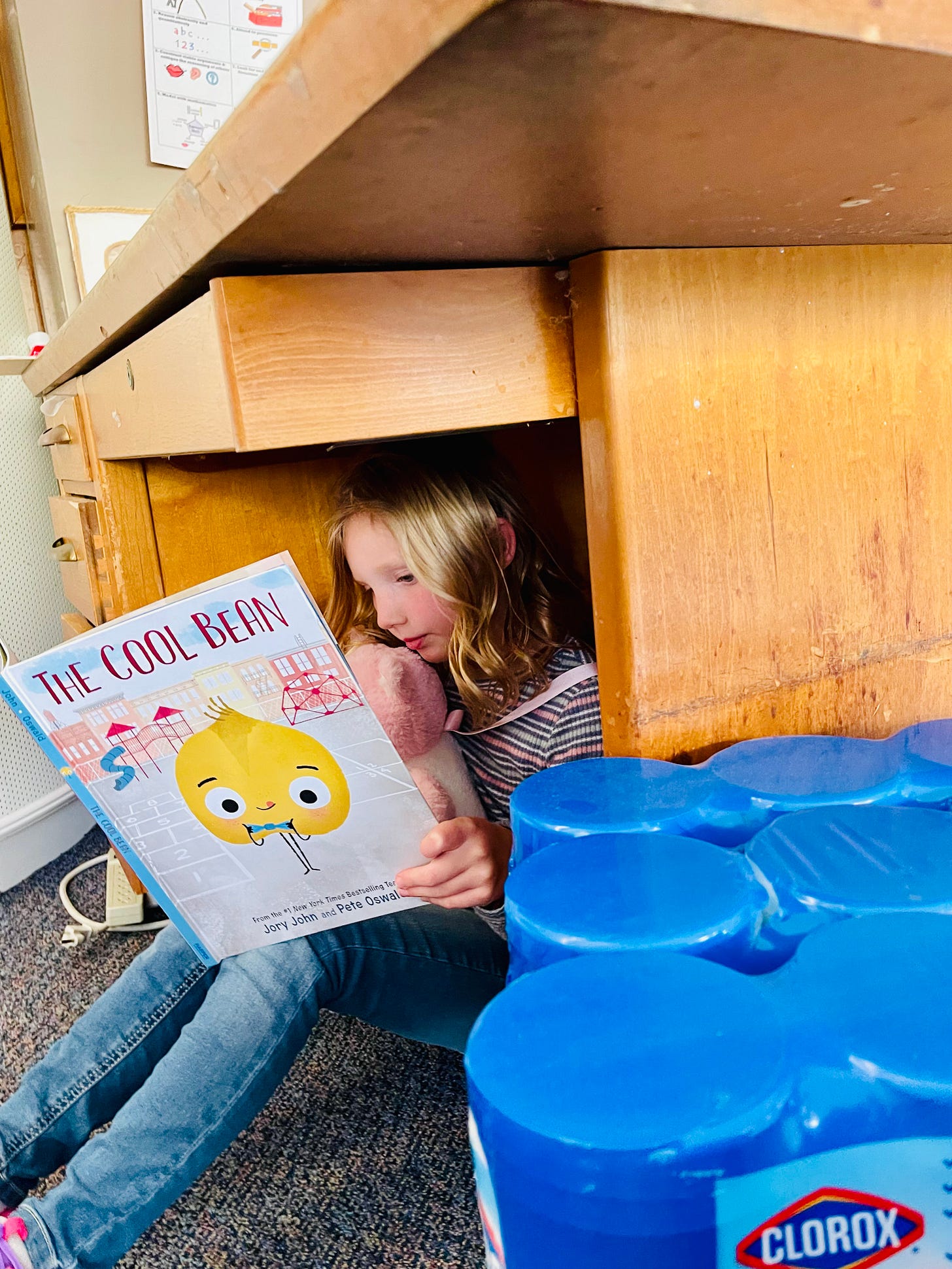 The 30 minutes of quiet was part of the school's March Into Reading program, a month of activities meant to encourage the love of reading and of story. There's even a dedicated web page to March Into Reading Month and all the school's events and programs. Some student book review videos grace the page, details of the activities, and even some photos of unique reading spaces.
"We are excited to have a month full of literacy activities from individual challenges to whole-school fun!" Webster wrote in Tiger Talk.
The month is especially poignant due to the recent closing of the school's library due to biologicals from squirrels that were found in the library's wall. The wall has pulled at least an inch away from the foundation and the warm fall temperatures created dampness there.
"It's just another area of the school where we've had multiple attempts of fixing or making due," Principal Heather Webster said during the Conners Emerson School Building Project update to the Bar Harbor Town Council in January.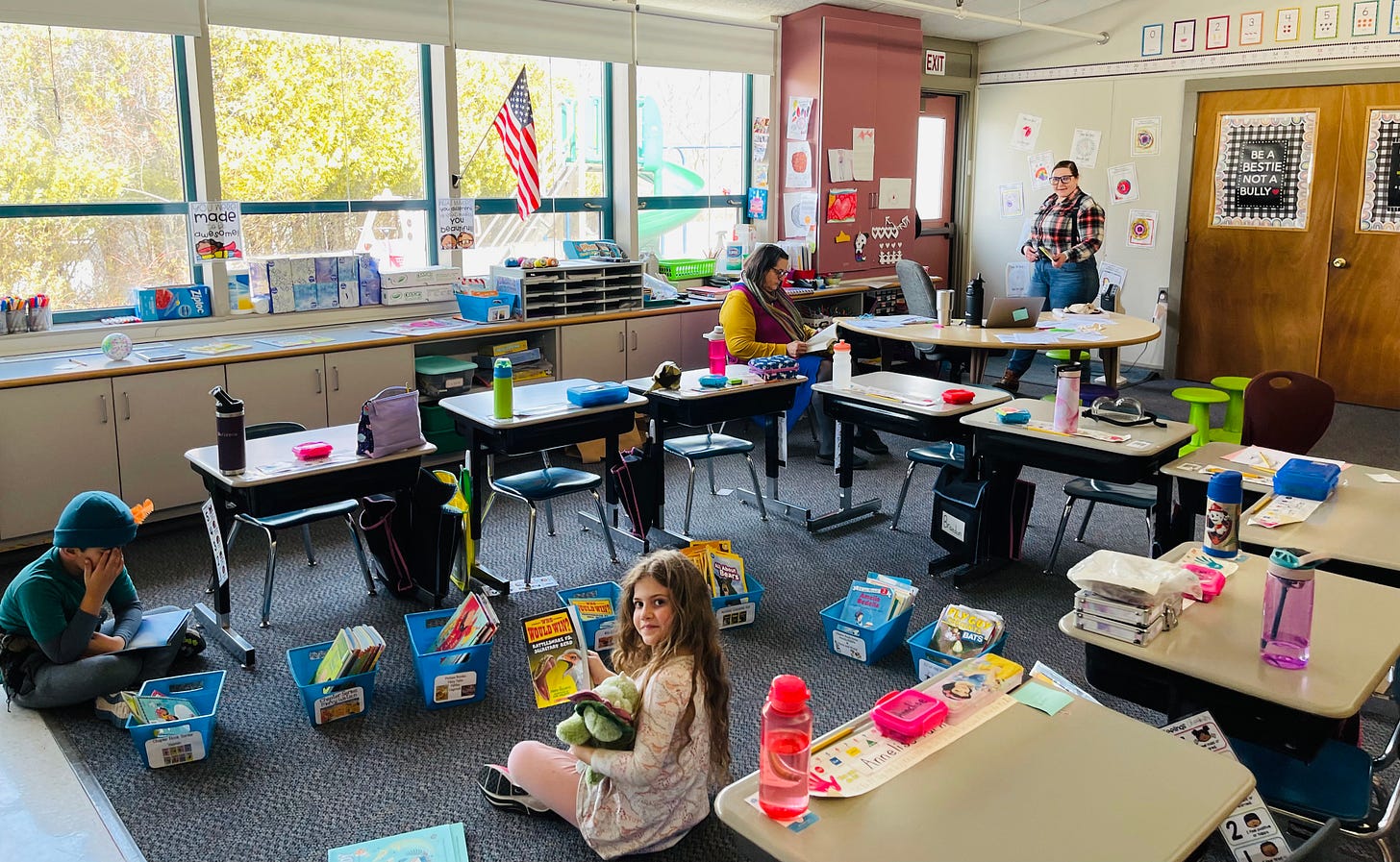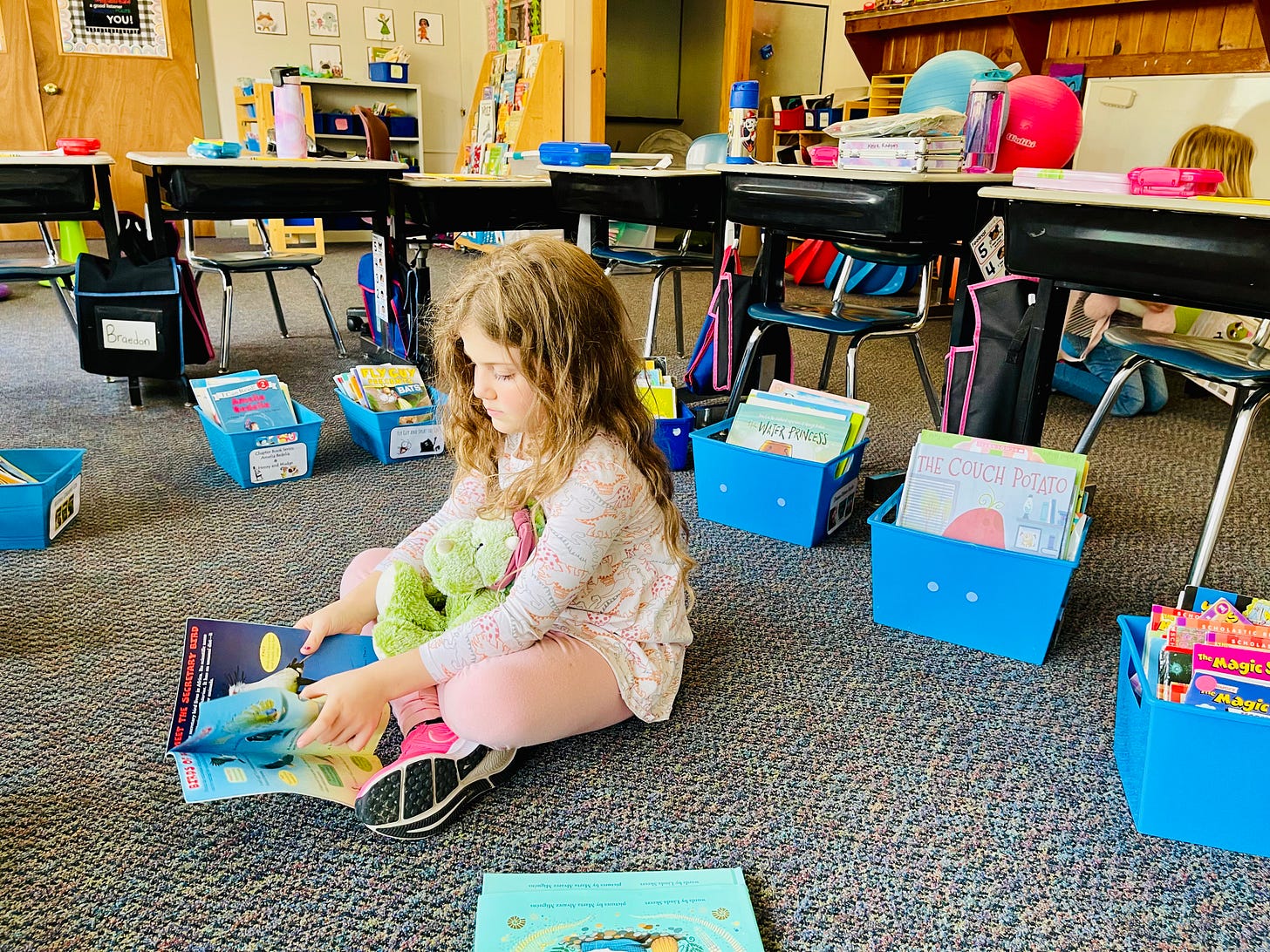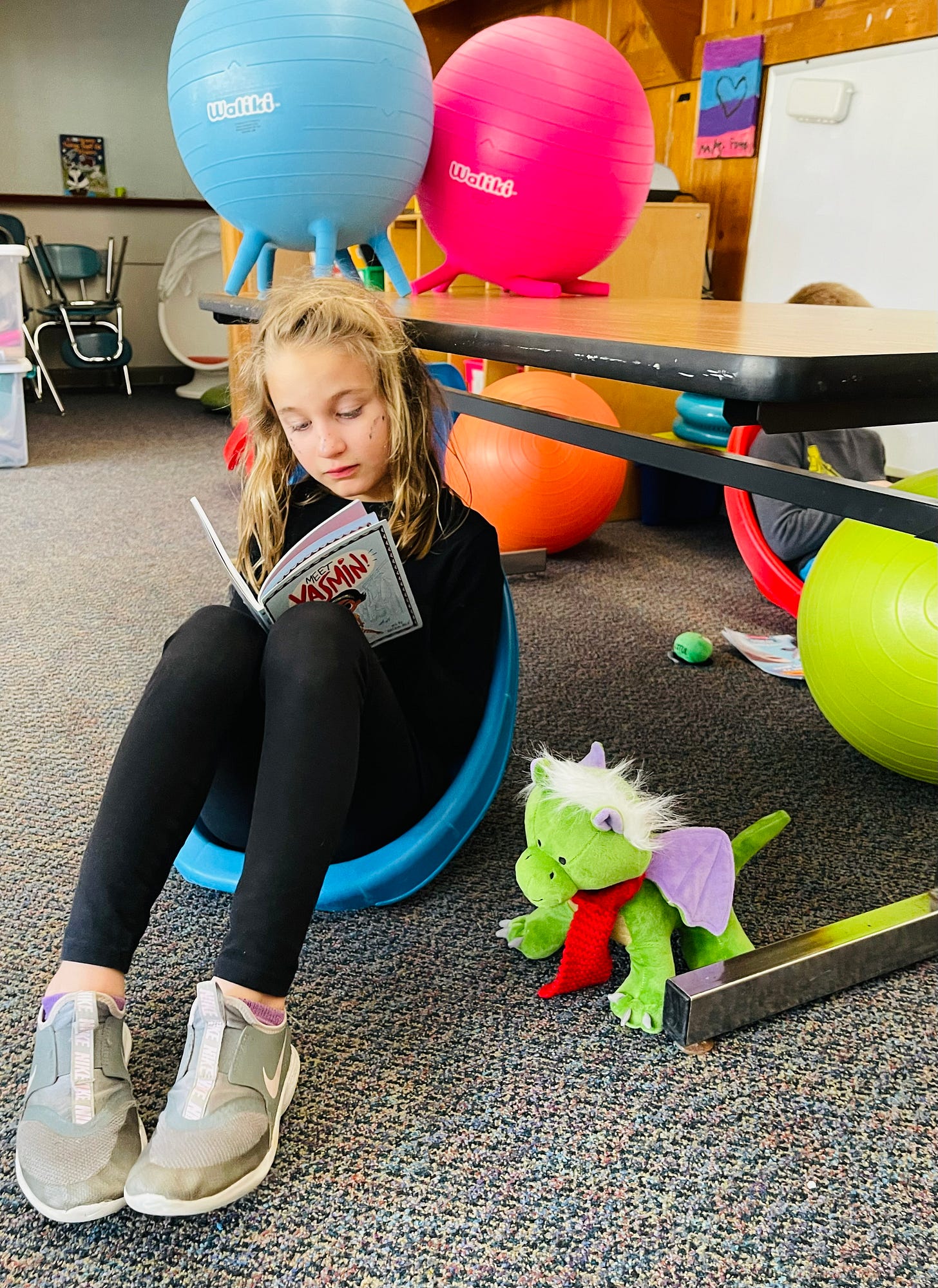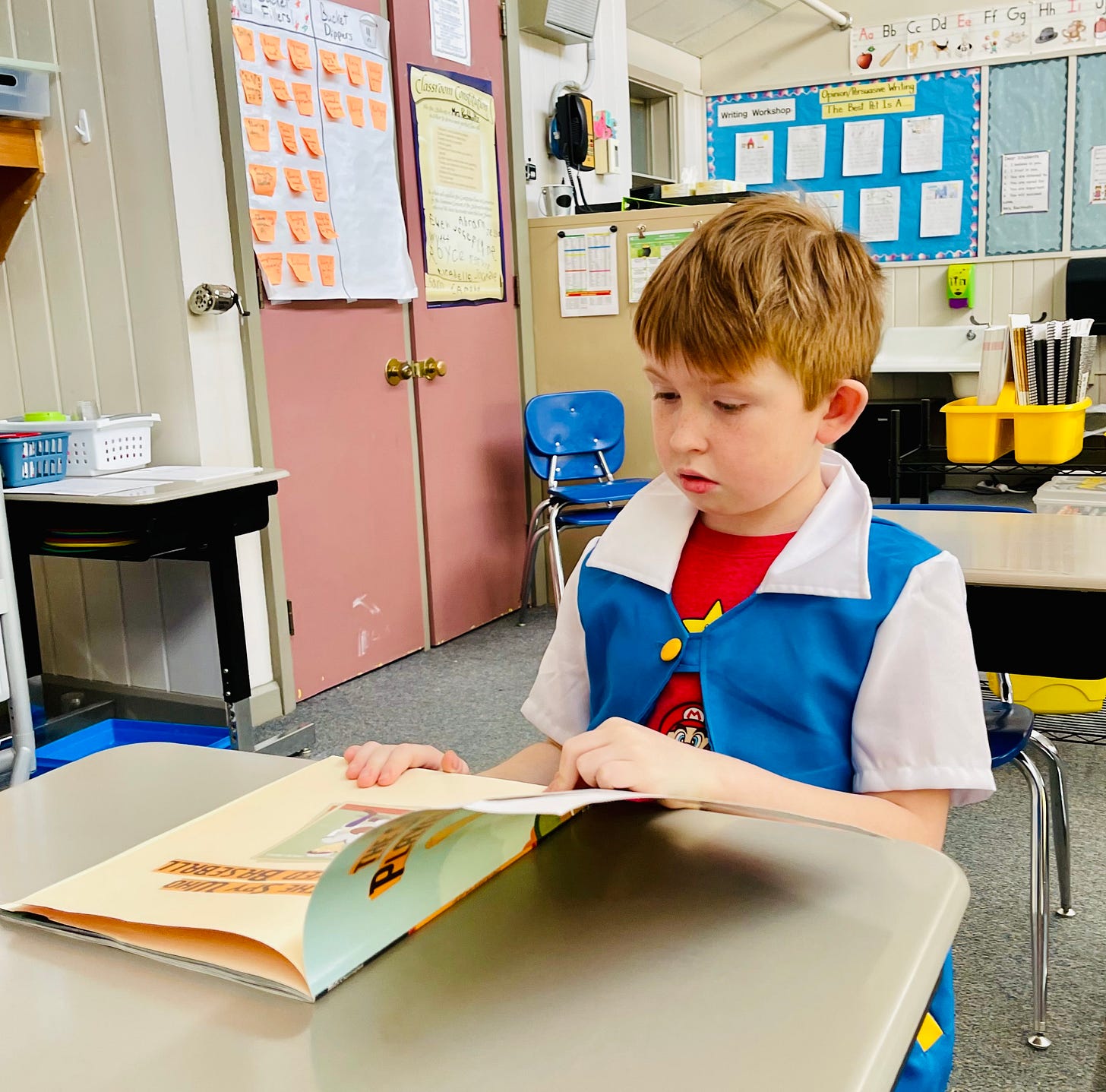 At that same meeting, Lisa Sawin of Harriman an architectural and engineering firm that's created plans for a potential school rebuild told town councilors, "A lot of the building needs to be gutted and redone," Sawin said. That gutting includes the school's roof, the electrical systems, and the mechanicals.
After weeks of being closed, the library is now open again thanks to a temporary solution. Despite the buildings' issues, learning continues on. Reading increases the vocabulary, helps kids understand and encourages smart thinking as well as critical thinking, writing, and analytical skills. Reading helps improve kids' memories and also improves overall school results. It also helps build confidence, builds social skills and empathy.
According to the Young Readers Foundation, "Losing yourself in books, especially fiction, might increase your empathy. In a study conducted in the Netherlands, researchers showed that people who were 'emotionally transported' by a work of fiction experienced a boost in empathy. By reading a book, you become part of the story and feel the pain and other emotions of the characters. This in turn allows your mind to become more aware of how different things affect other people. Eventually, this improves your ability to emphasize with other people."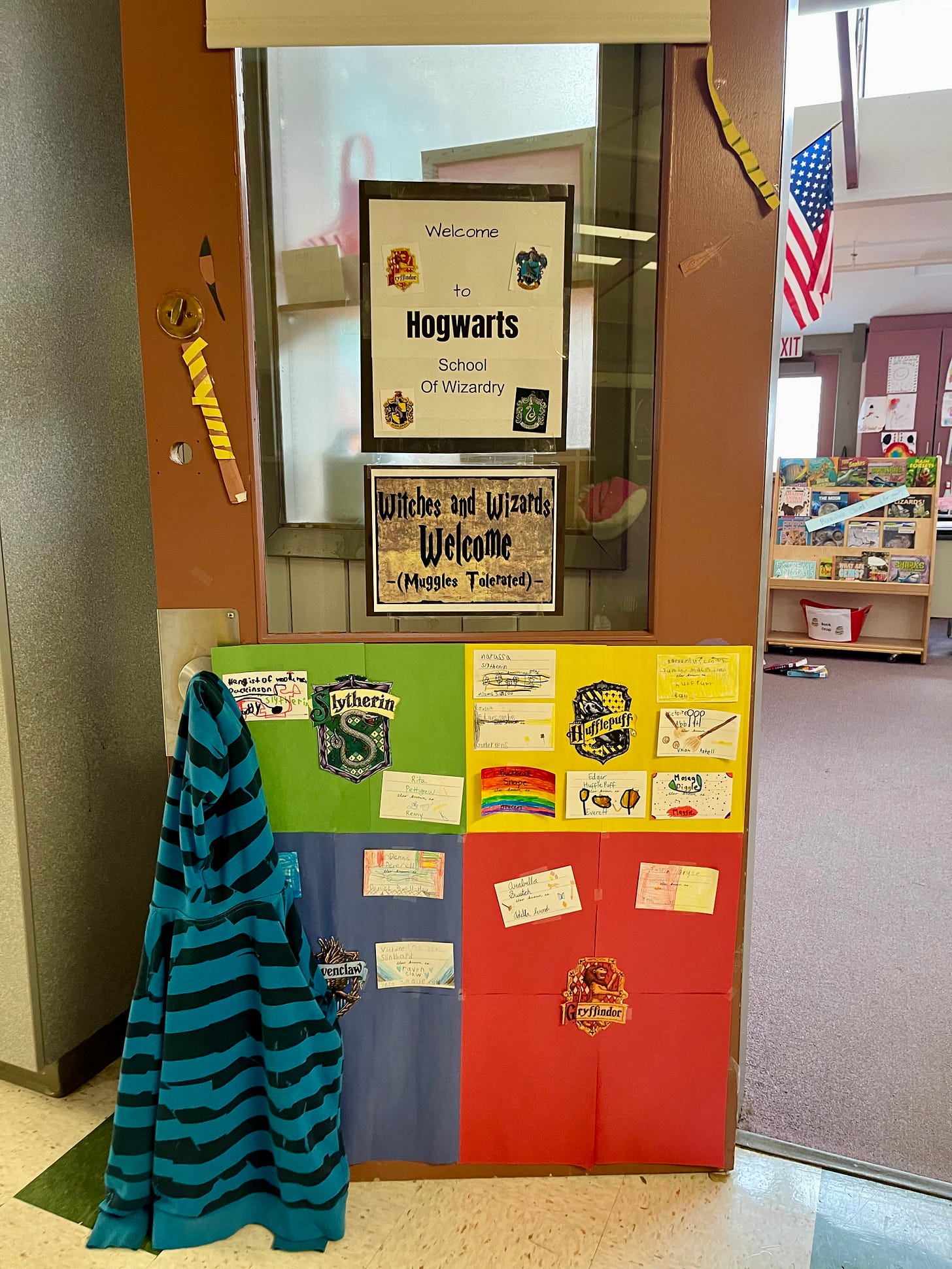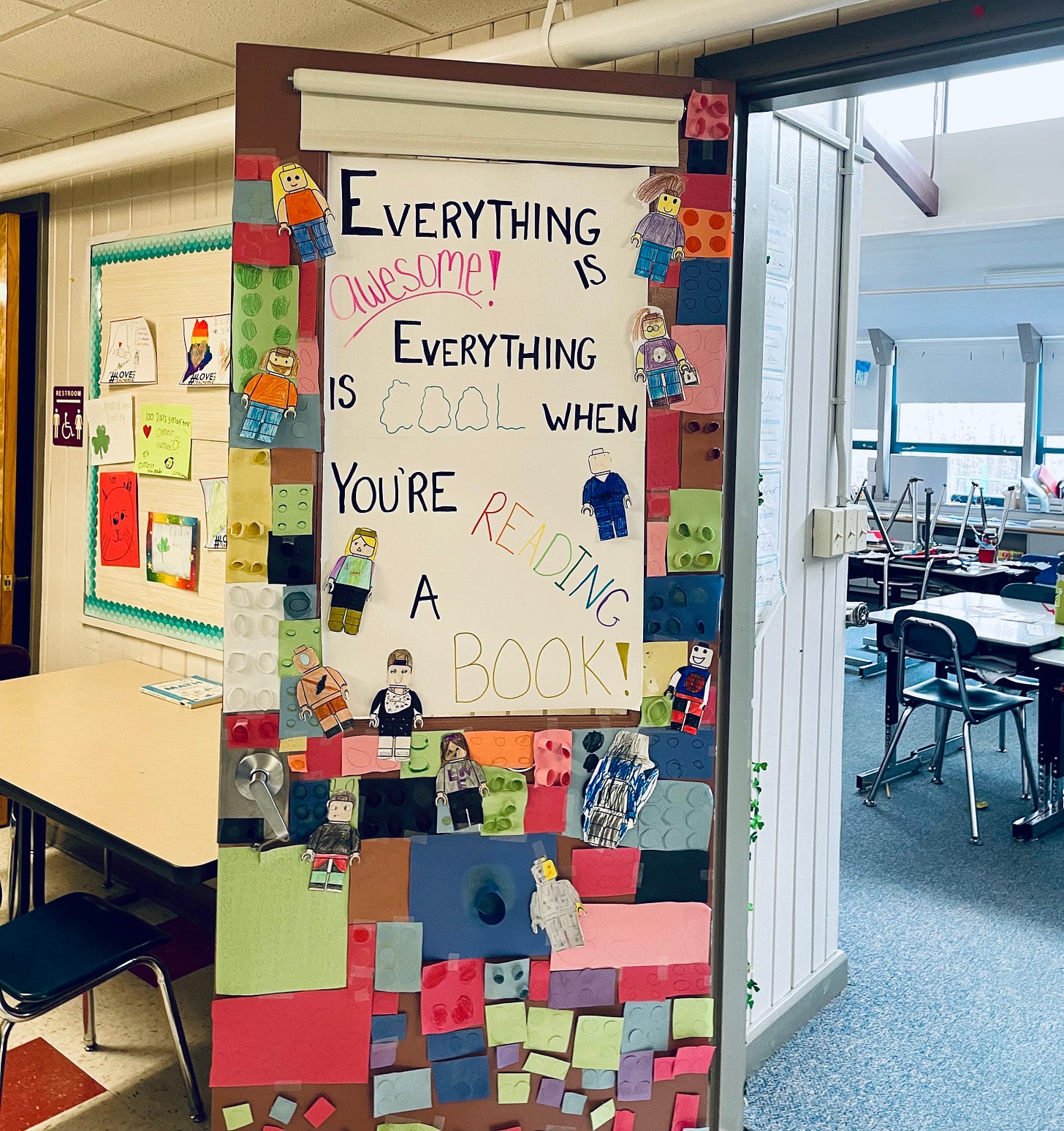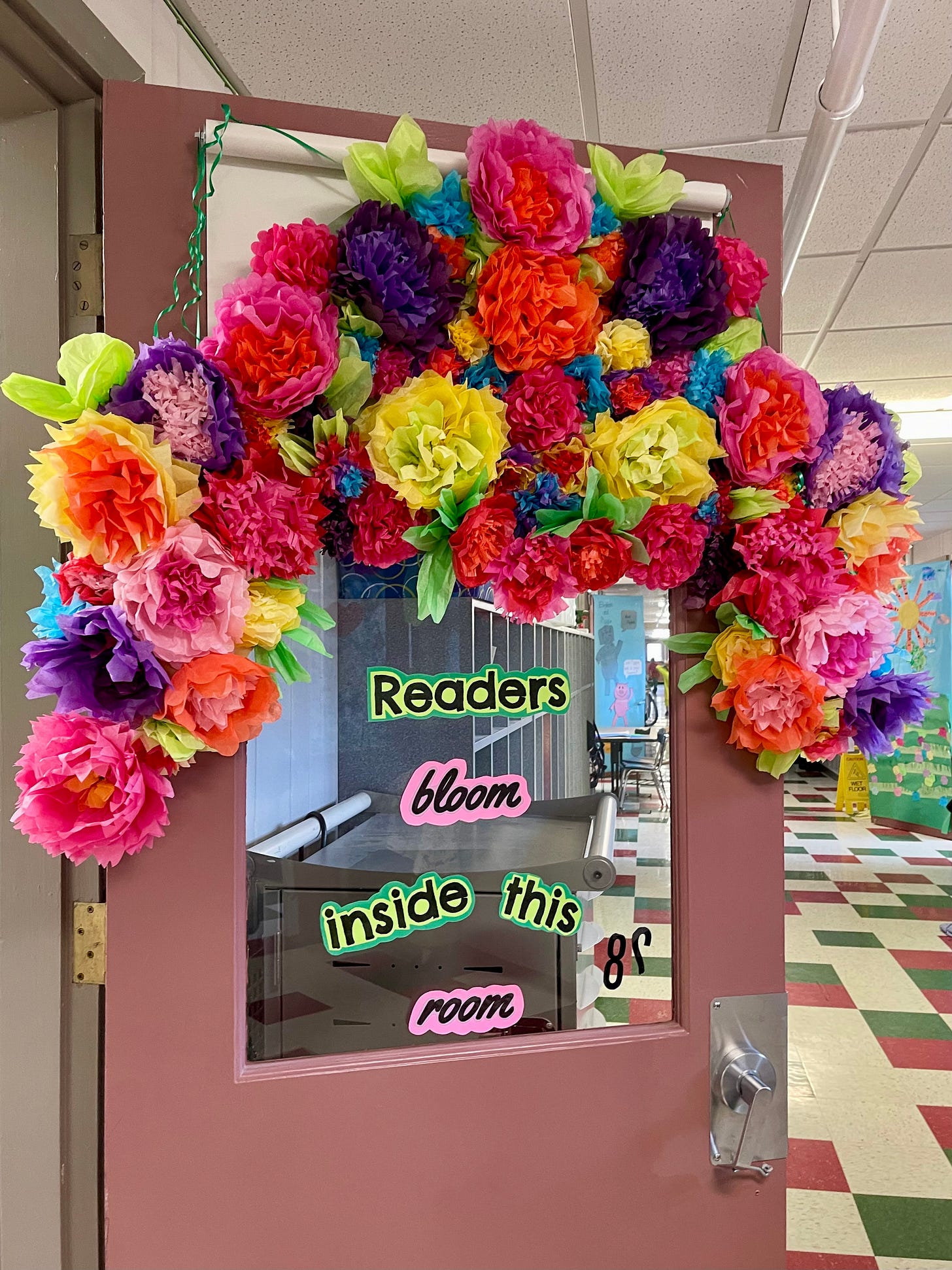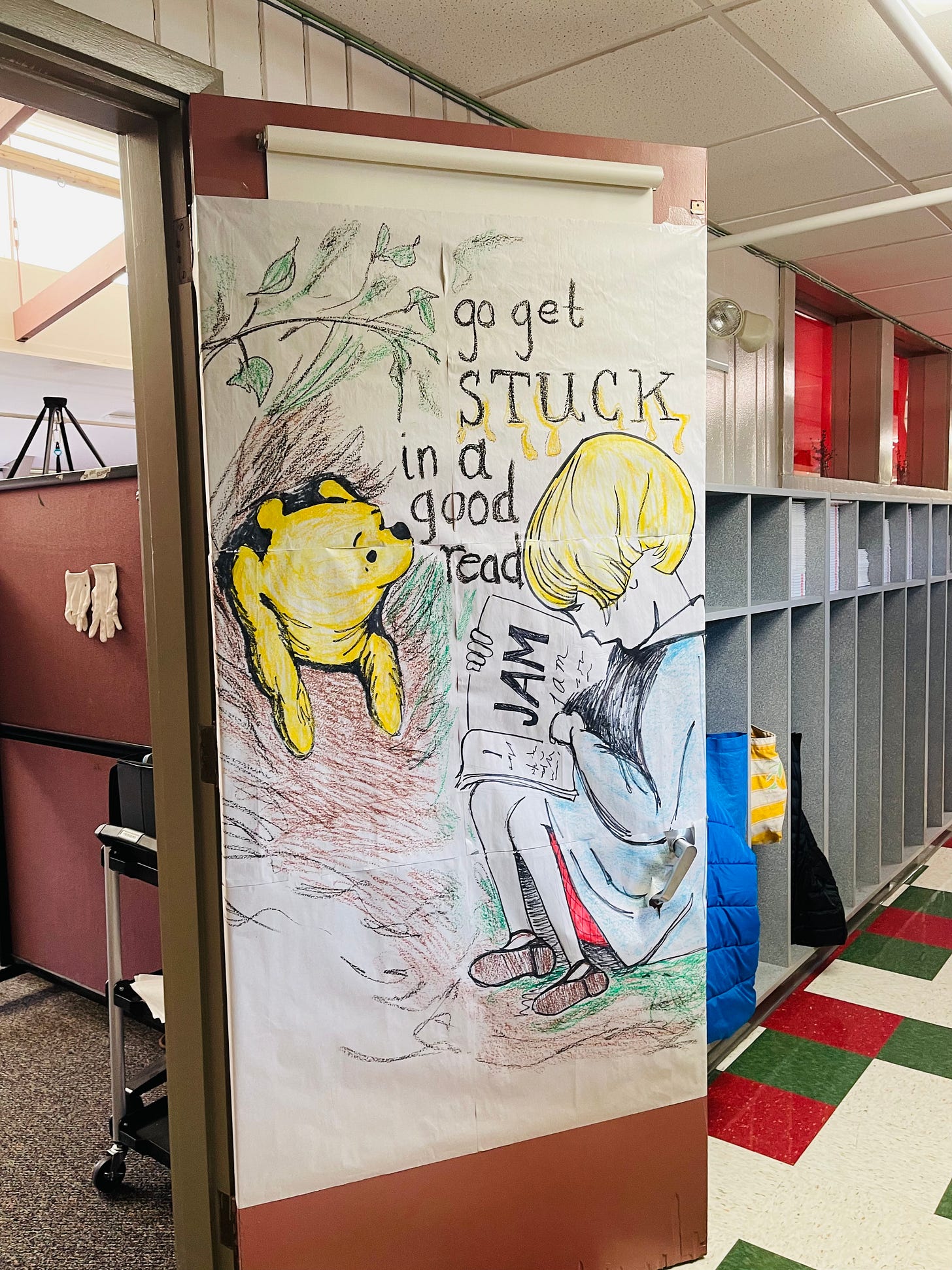 The Annie E. Casey Foundation's 2020 Kids Count Profile reports that there are 65% of fourth graders in Maine are not proficient in reading. Conners Emerson, however, is in the top 1% for the state in reading proficiency with 97% of its students achieving reading proficiency in 2020-2021 according to Public School Review, which has Maine at an overall average of 85% as compared to the Casey Foundation numbers. U.S. News ranks the school as having 78% of its students at or above proficiency for reading and as the 11th highest in the state. Whichever numbers you go by, the school's readers are much stronger than average.
And judging by one boy in Rechholtz' class who clapped his hands and bounced on his toes when told it was time to read as Rechholtz beamed down at him, smiling, a big part of that performance is the love of story that is created by staff and teachers.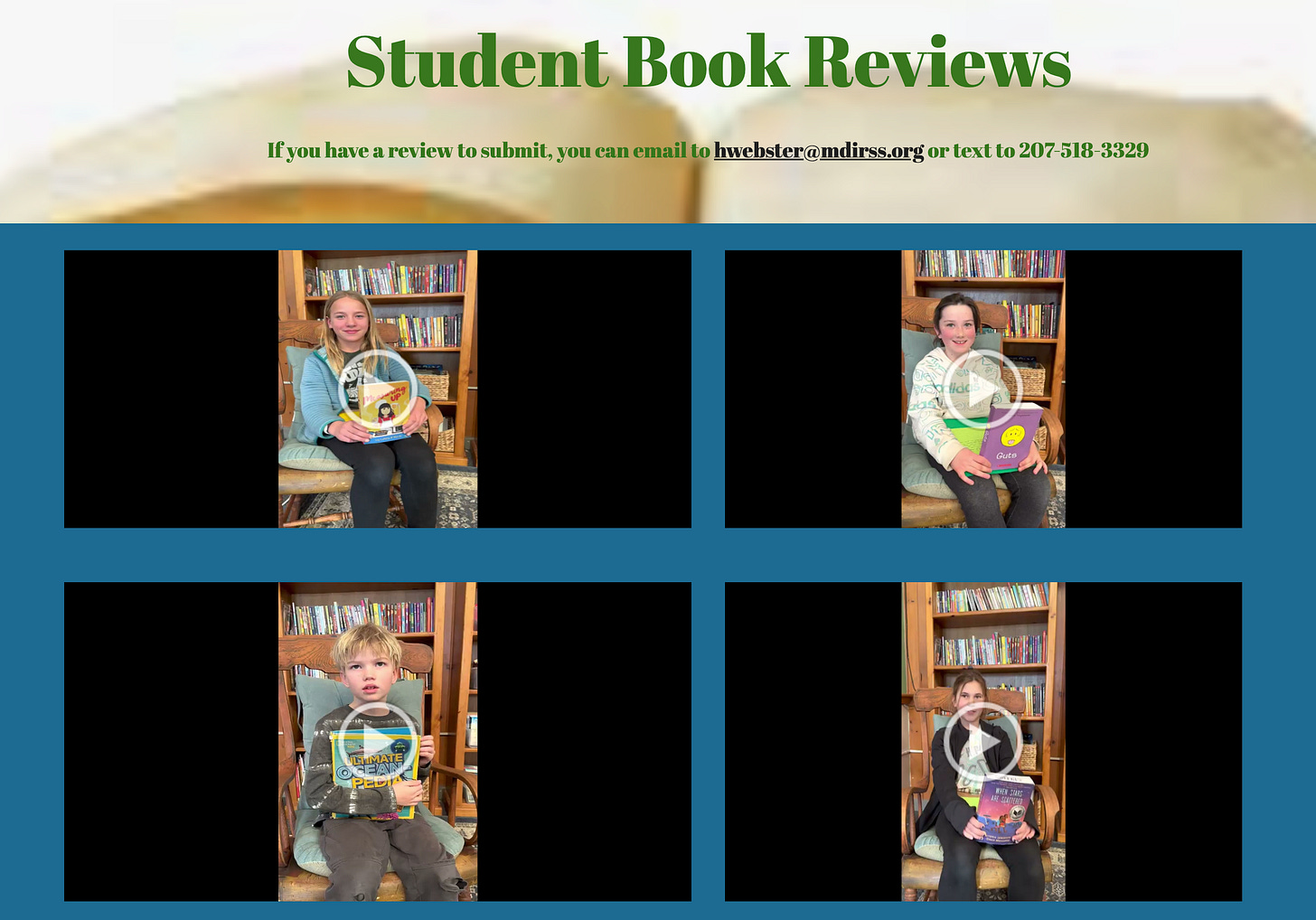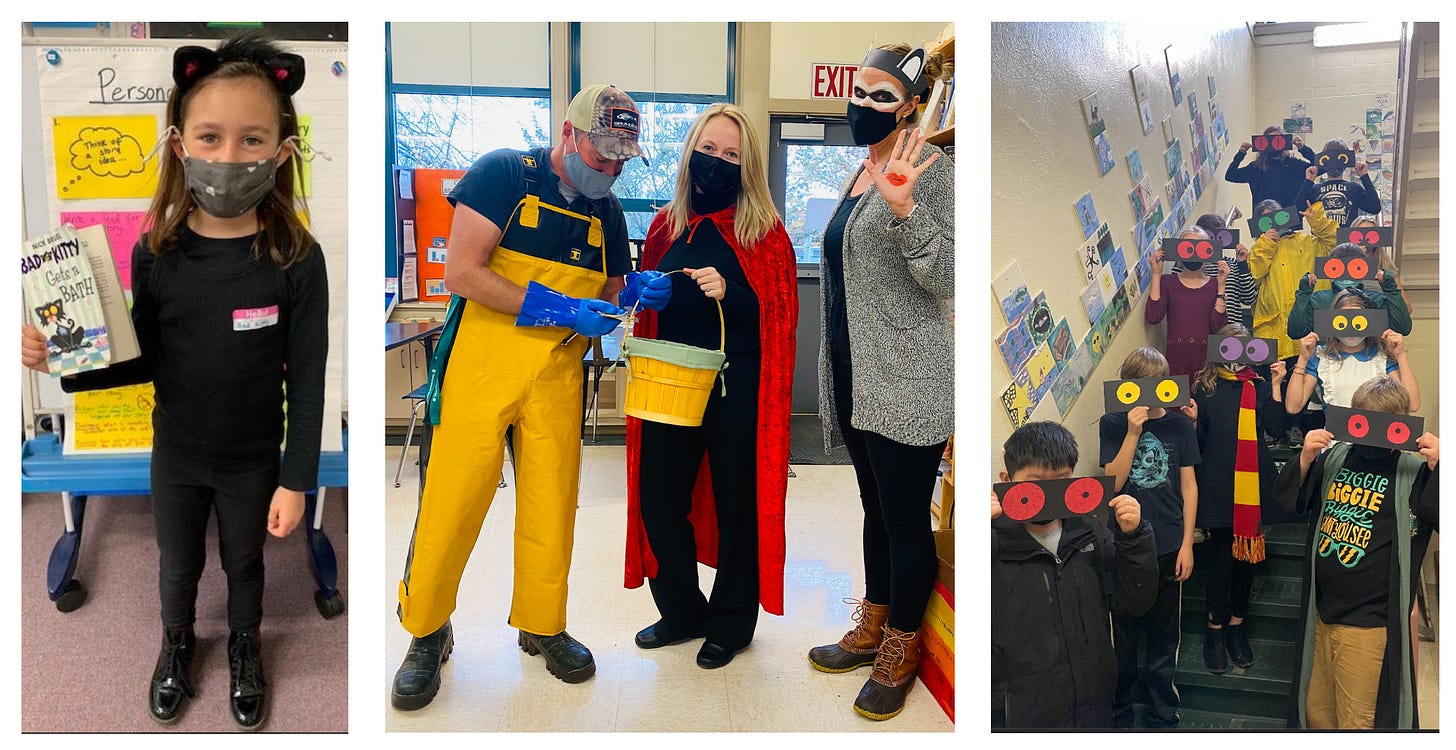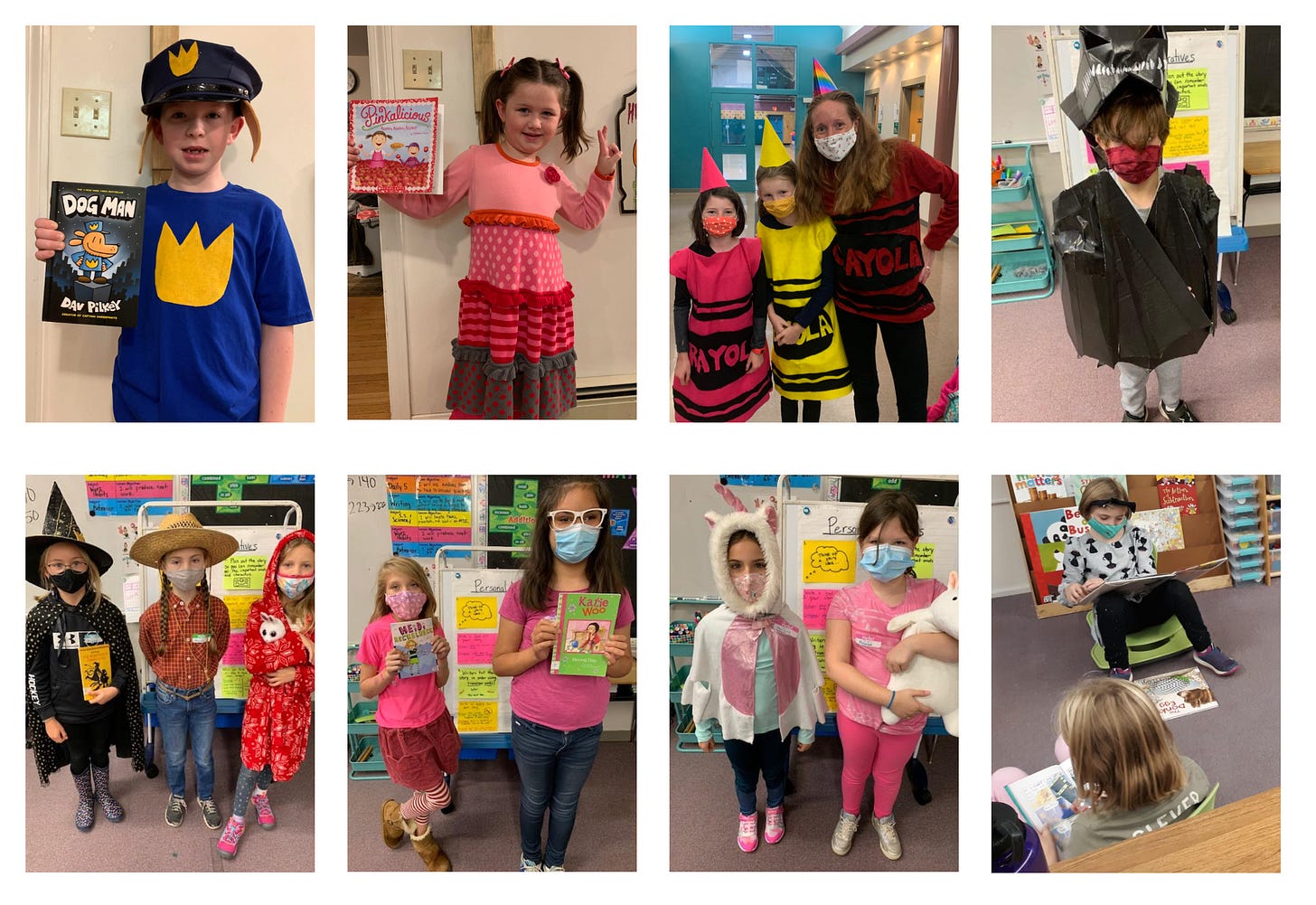 ---
Bar Harbor Story is a reader-supported publication. To receive new posts and support my work, consider becoming a free or paid subscriber. Thank you so much for being here with me and caring about Bar Harbor.