Town Not Required To Pitch In Monetarily
BAR HARBOR— The Town Council moved unanimously to ask the town manager to draft a letter of support for a project by The Jackson Laboratory that is meant to calm traffic at its Route 3 location. The lab also hopes to create a multi-use path from Schooner Head Road to the southern property line of the lab's compound.
Director, Government and Community Relations at The Jackson Laboratory Michael McKernan and John Scheckel, project manager, presented a proposed design for traffic calming and multi-use path project at the Tuesday night council meeting. McKernan is also on the town's Comprehensive Planning Committee.
They would hope to start the construction in spring of 2024, Scheckel said, with completion by the end of that year.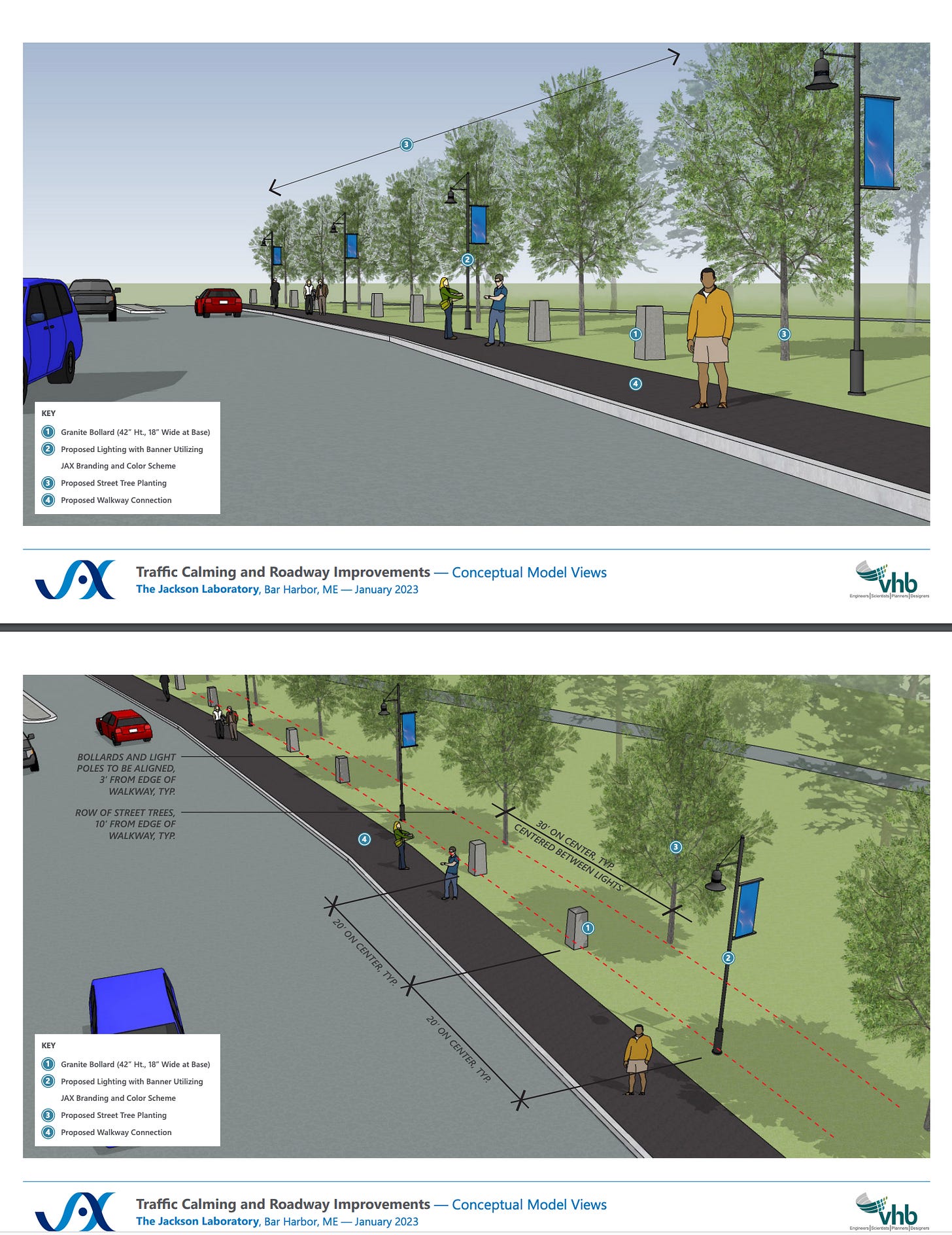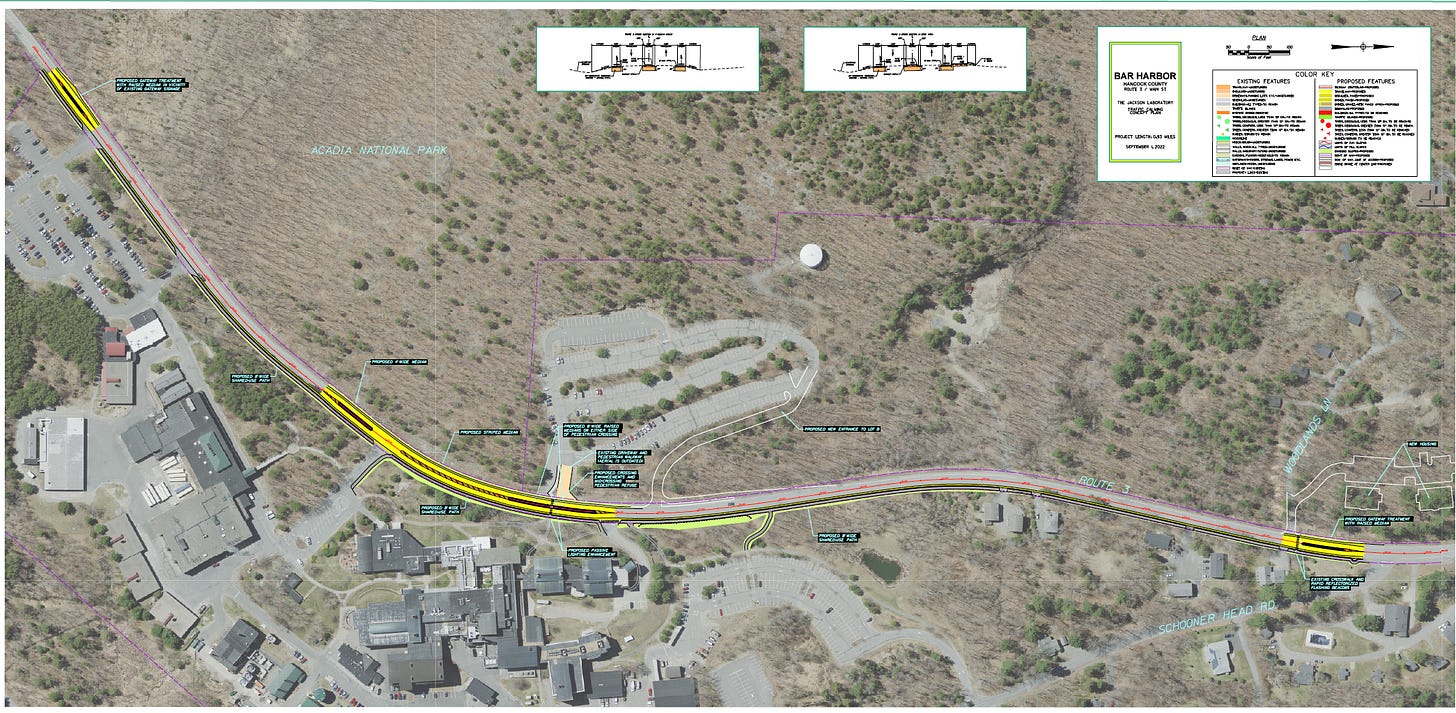 Now that the council has supported the project, the next step in the Business Partnership Initiative (BPI) Program would be for the state to create a cooperative agreement with the town, then the project would have to be permitted via the Planning Board and Design Review Board. The town would disperse the funds from the state. There will be public hearings as part of the process at the Planning Board and Design Review Board levels.
According to McKernan, the state usually expects the financial burden to be split a third and a third and a third, from the lab, the state, and the town. However, it's been approved for one third to be paid via the state, two-thirds from the lab, and none by the town, McKernan said.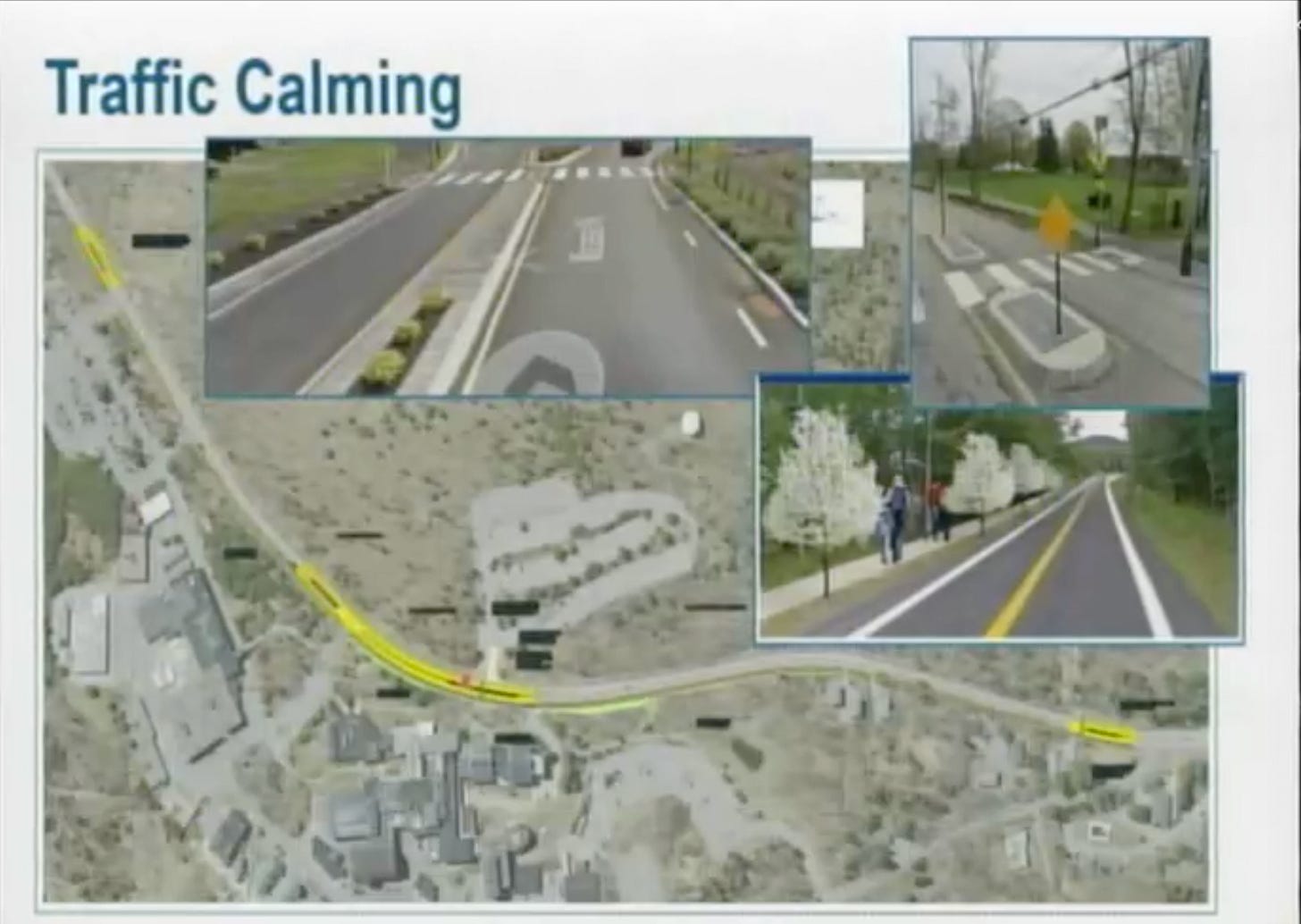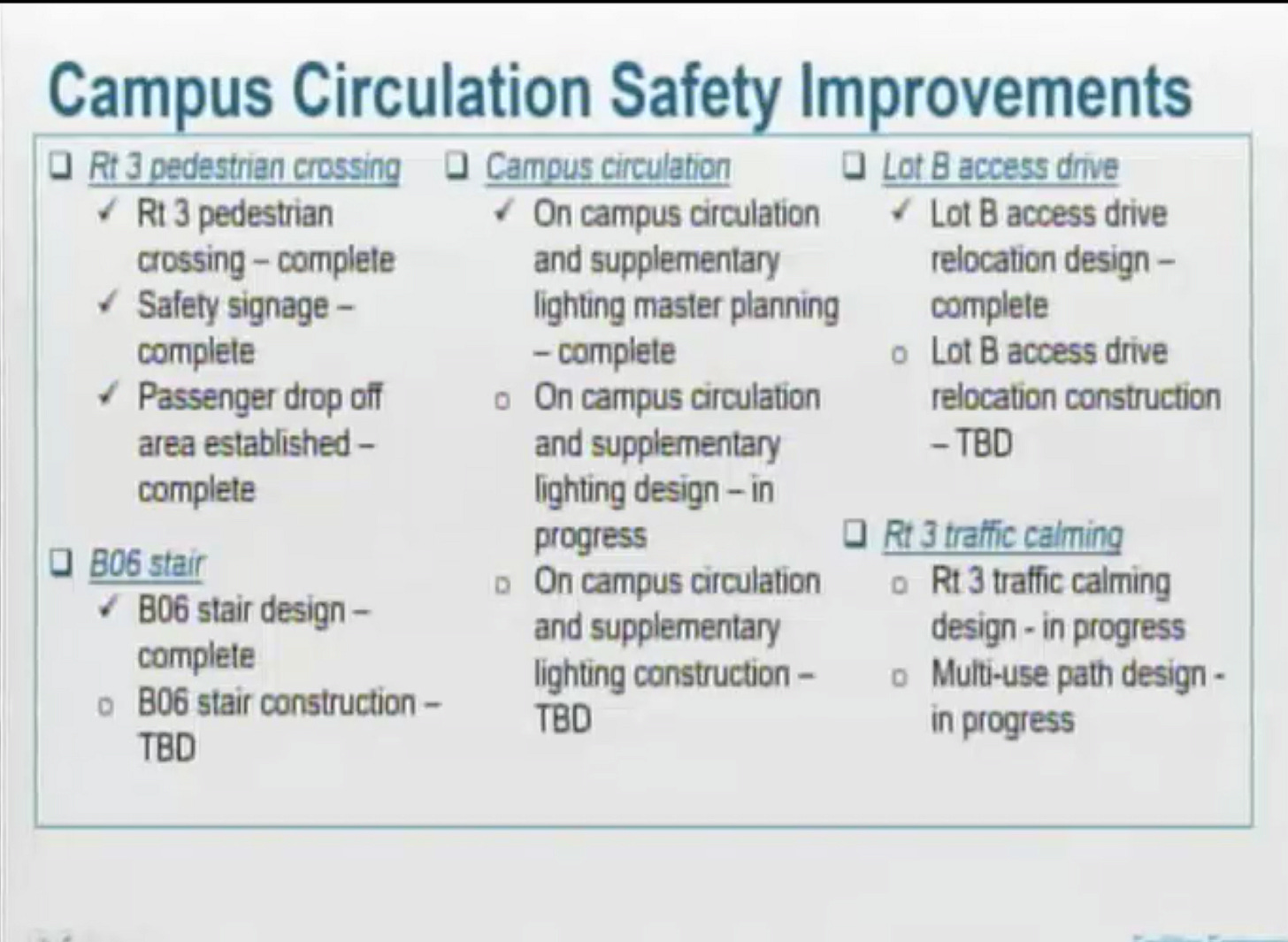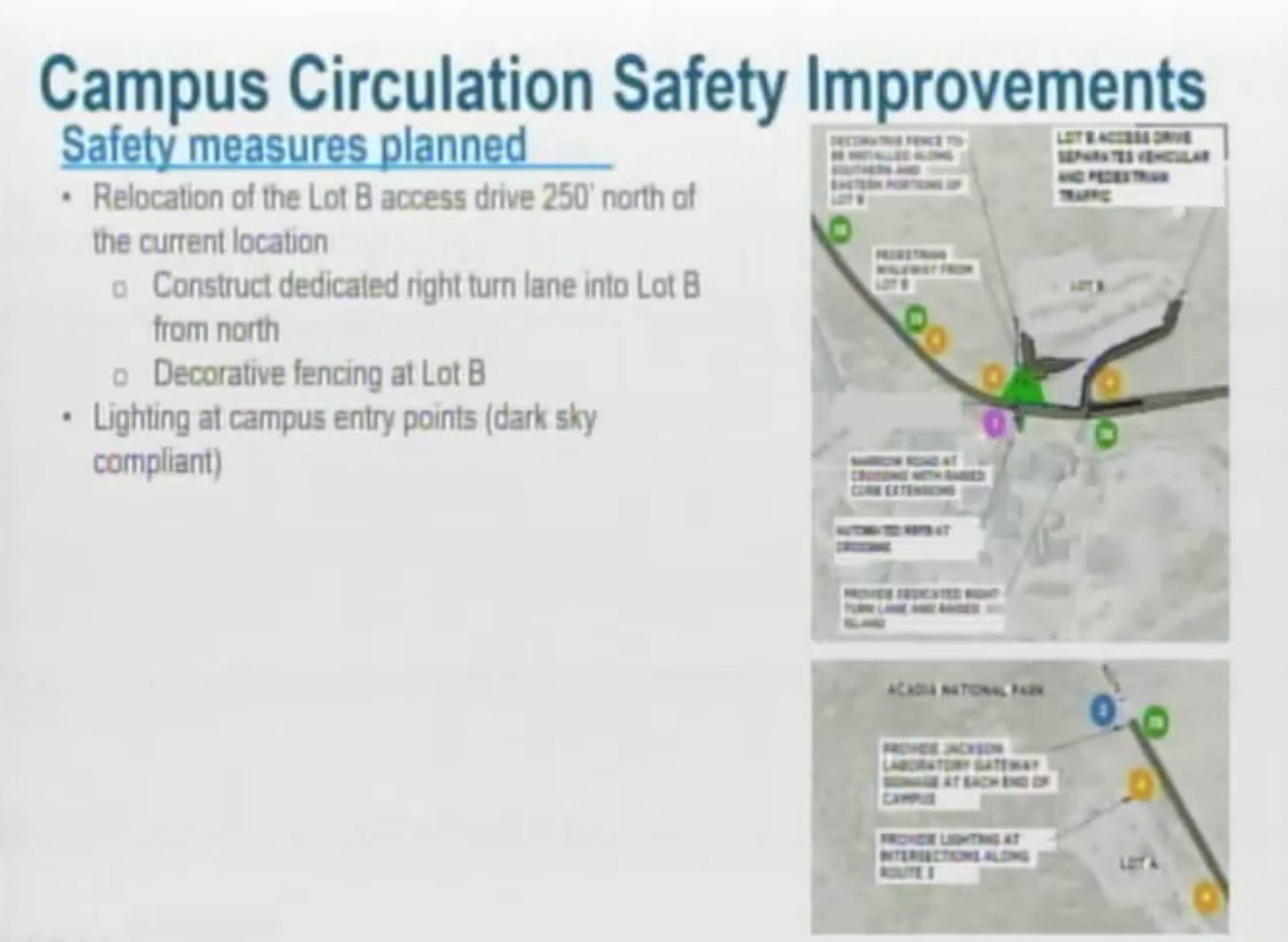 A six-foot-wide median is proposed at the crosswalk. Another raised median is proposed further south.
The pavement width doesn't narrow, but there is a decrease in the travel lanes and a slight increase in the shoulders, Scheckel said.
The posted speed limit of 35 mph is not currently expected to change. It's a future endeavor or goal, Scheckel said.
A young woman was killed in December 2020 while in a crosswalk at the Jackson Lab, another woman was killed in 2017 in the parking lot of the Chart Room. Other pedestrian and vehicle interactions with varying levels of injuries have occurred on Mount Desert Street and Eden Street and other Bar Harbor locations. Recently, Bar Harbor received a $200,000 grant from the federal government, part of the bipartisan infrastructure law that sent more than $800,000 for four Maine projects. The pedestrian safety grant was part of Bar Harbor's "Safe Streets for All" federal funding request to help secure a regional comprehensive transportation action plan. That grant is not connected to this project.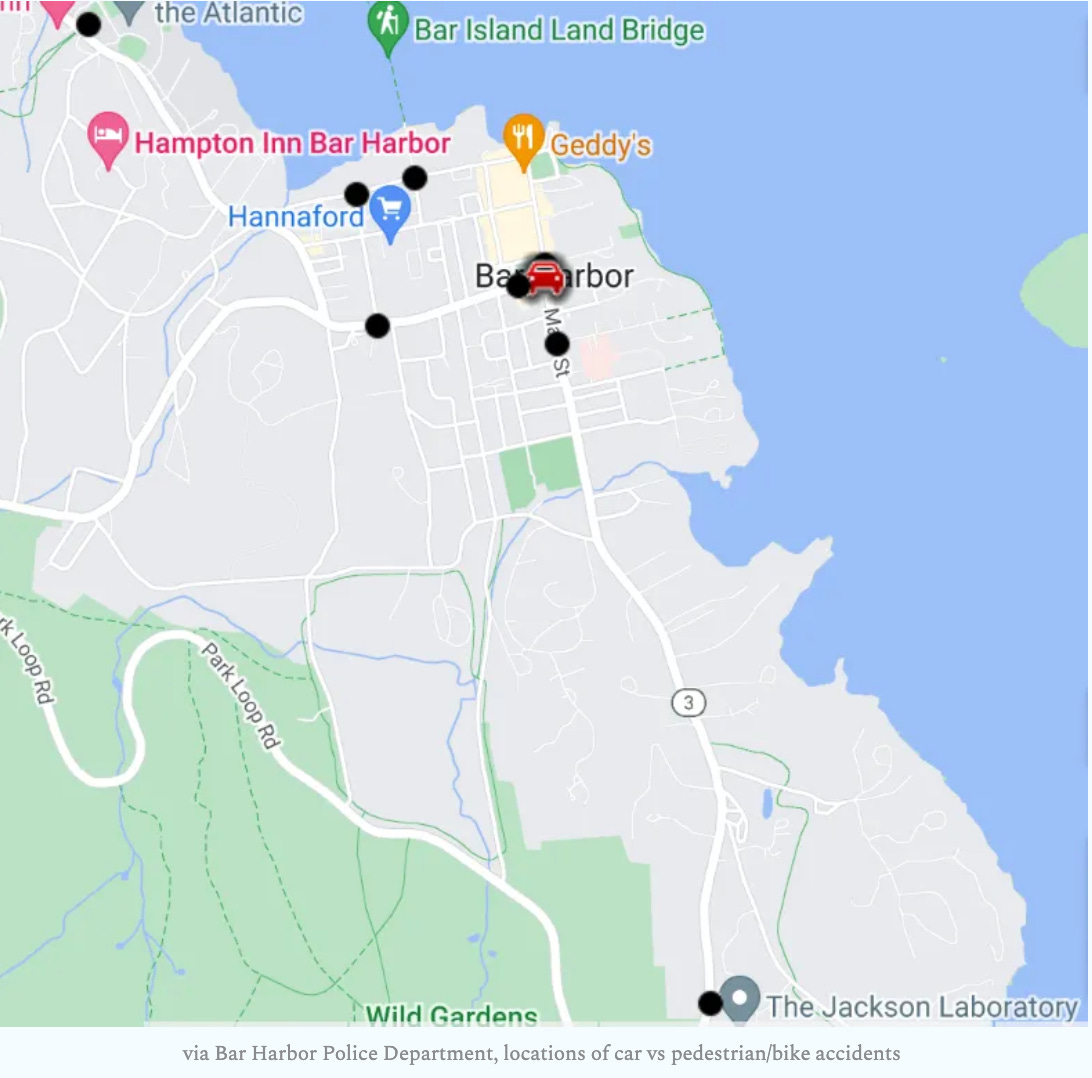 ---
LINKS TO LEARN MORE
Bar Harbor Receives $200,000 For Pedestrian Safety
---
Bar Harbor Story is a reader-supported publication. To receive new posts and support my work, consider becoming a free or paid subscriber. Thank you so much for being here and for caring about information AND your community.