Truck Vs Pole in Town Hill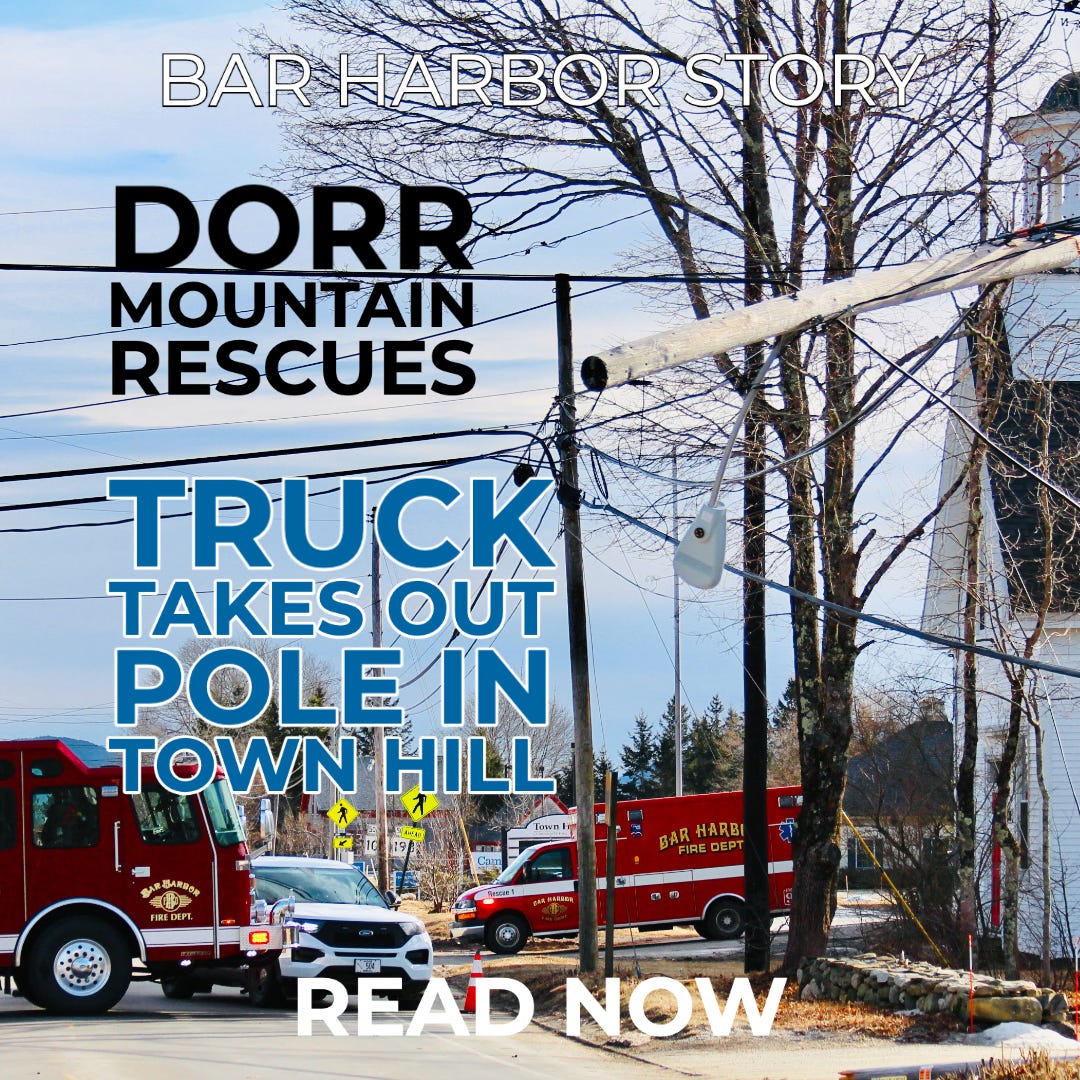 BAR HARBOR—Reportedly, a large flatbed truck carrying scaffolding managed to break a power pole into three pieces and cause traffic to be diverted for about an hour in Town Hill today. The truck did not stop, but a dump truck that was traveling along Rt. 102 had to stop and was reported as being caught in the power lines hanging much lower than normal. That truck was not entangled.
The power pole was located alongside the roadway in front of the residence at 1334 Route 102, which is at the intersection where the Town Hill Market is located. Traffic was diverted from Route 102 to the Crooked Road and the Knox Road because the top half of the pole was suspended above the roadway and was carrying the combined weight of the powerlines and a streetlight.
Two Versant Power trucks and two Consolidated Communications trucks were on scene within a half hour to address the situation.
No further information about the truck that caused the pole to break was available at press time.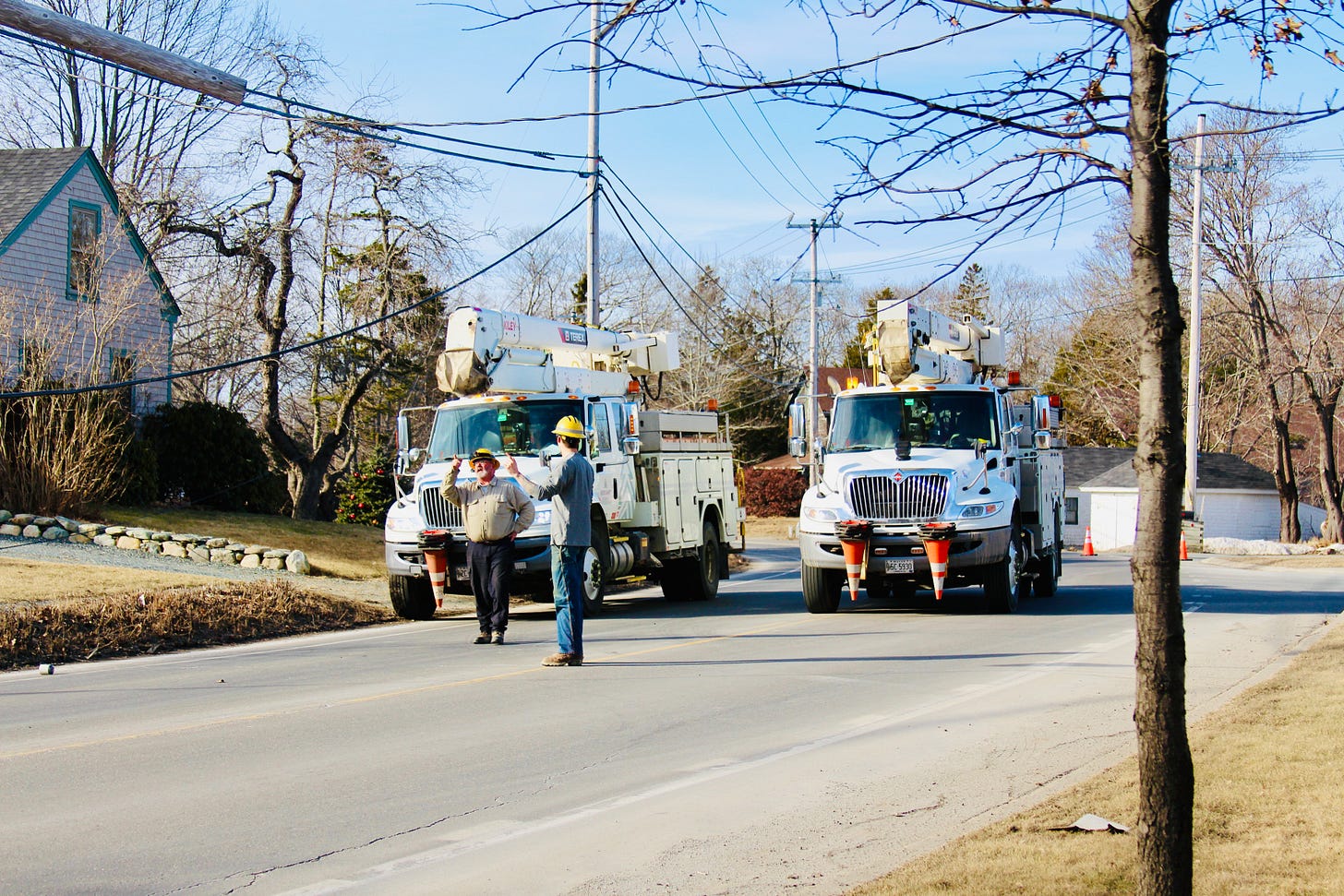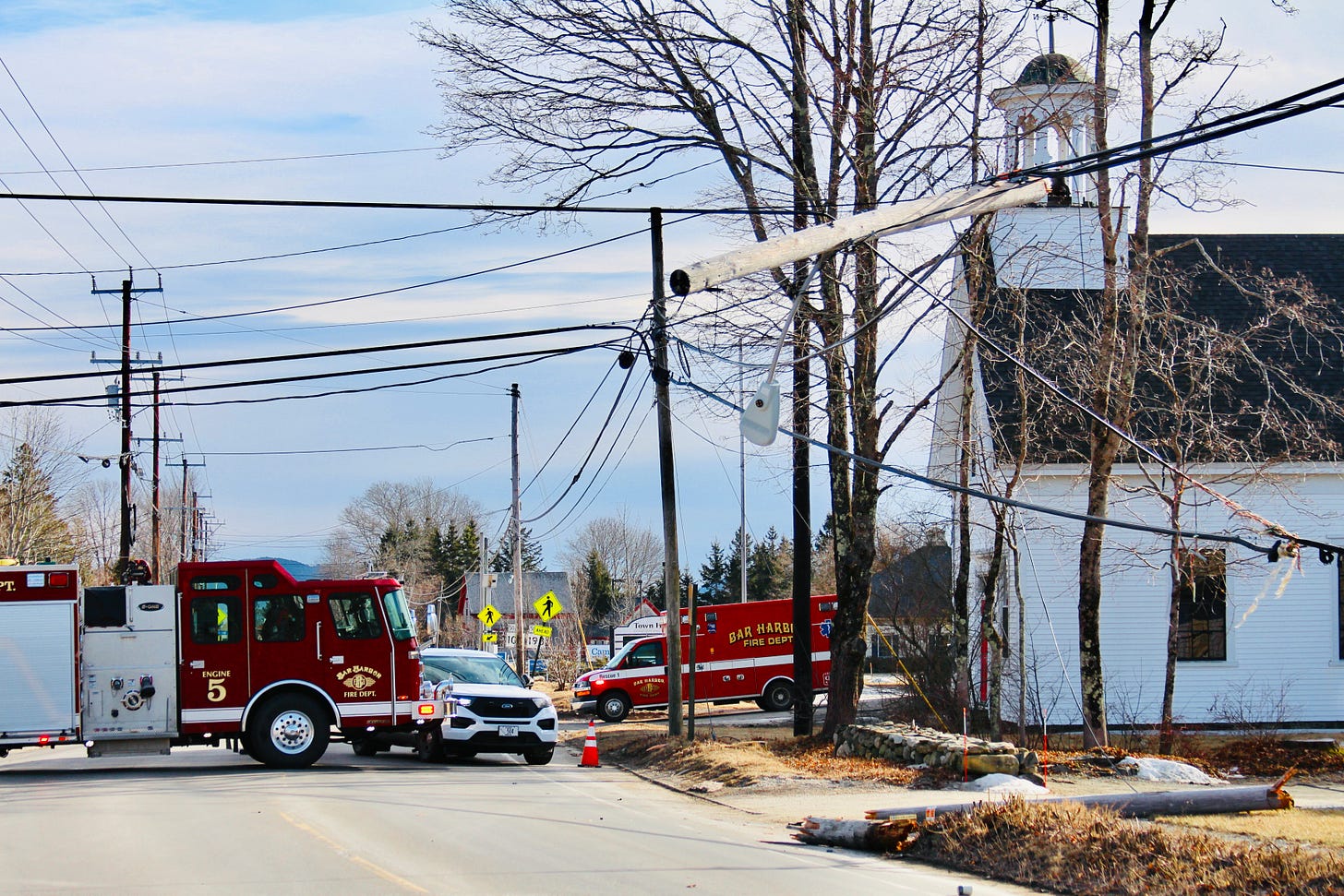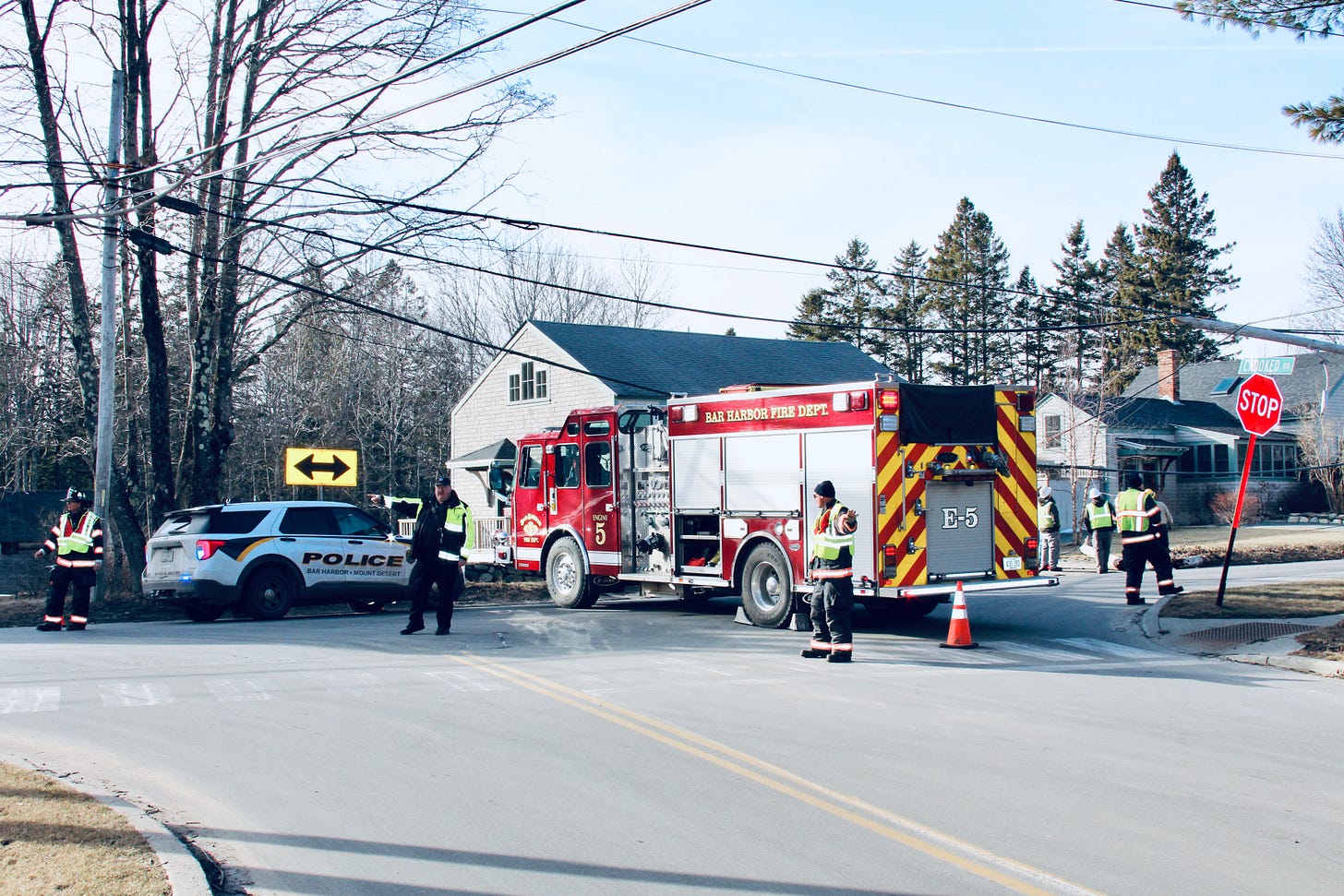 Dorr Mountain Rescues
Yesterday afternoon, an 11 year old hurt their lower leg near the summit of Dorr Mountain. The rescue off the icy mountain was performed by a Maine Forest Service helicopter crew once the Acadia National Park rangers decided that an evacuation via trail was too hazardous due to ice.
Rangers accompanied the child's parent to the Bar Harbor ballfield where they met with the helicopter. The child was then taken to Mount Desert Island Hospital.
Icy trail conditions still exist in multiple locations within the park and will likely do so for months.
Dorr Mountain has been the site of multiple rescues and deaths in recent years. In September, 2018, a hiker with a crushed leg was taken off the mountain via a Maine Forest Service helicopter. In July 2019, a 69-year-old woman lost consciousness on the South Ridge Trail and was taken care of by a Bar Harbor paramedic and park firefighter who hiked two miles to get to her and then called in for the same helicopter.
Dorr Mountain's cliff bands were the site where two tourists fell about 100 feet to their deaths in March 2021. Wayne Beckford, 28, and Kassandra Caceres, 30, had been from Rutland, Massachusetts. They were found after a family member reported that they had not contacted them, nor had they checked out of their hotel.
---
Bar Harbor Story is a reader-supported publication. To receive new posts and support our work, consider becoming a free or paid subscriber. Stay safe!