Week of February 5, 2023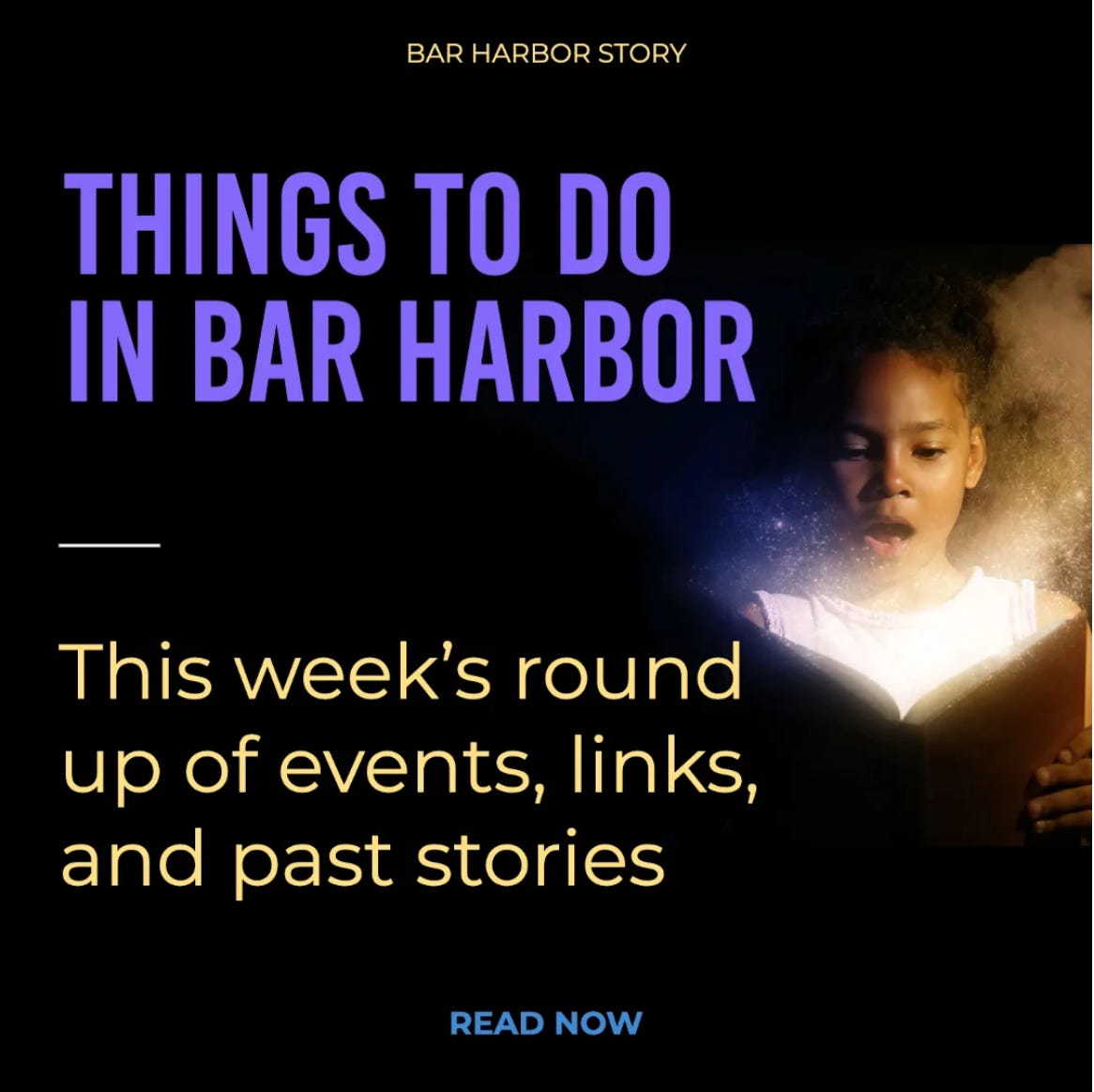 It's our weekly round-up, and I may have missed some things so apologies!
To check out our news stories from the past week. Click on the archive section and you'll see them in chronological order.
---
GET YOUR HERO ON!
To check if Bar Harbor Fire Department is currently hiring, please go to the town's jobs page.
But even if it isn't, you can become a call member
Becoming a call force firefighter requires extensive training, hard work, and dedication to the community. We rely on call force firefighters to respond quickly to emergencies, to perform firefighting duties, and to provide assistance and support to career firefighters. To be a fall force firefighter is to have a chance to aid and serve the community, which is an extremely rewarding experience.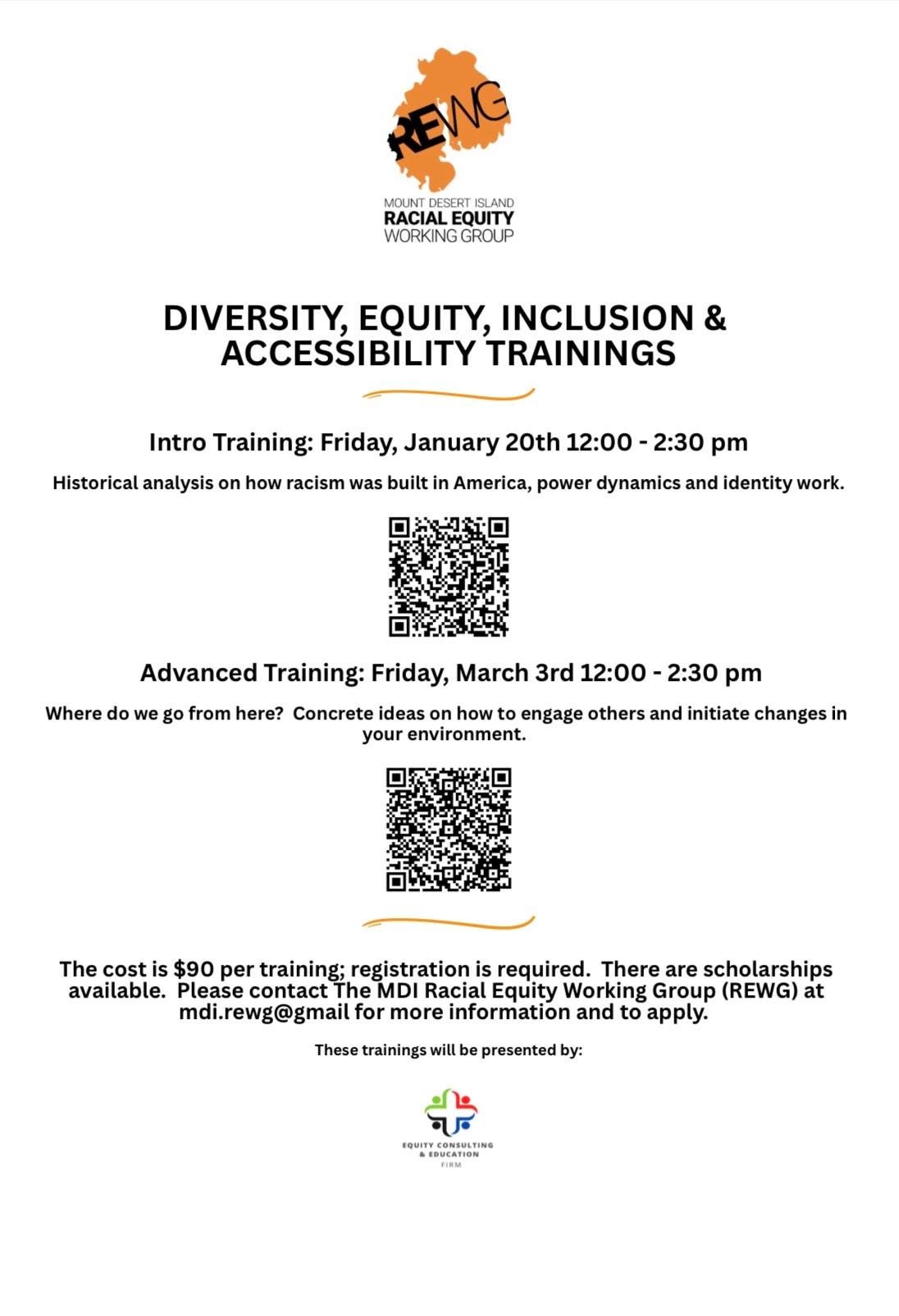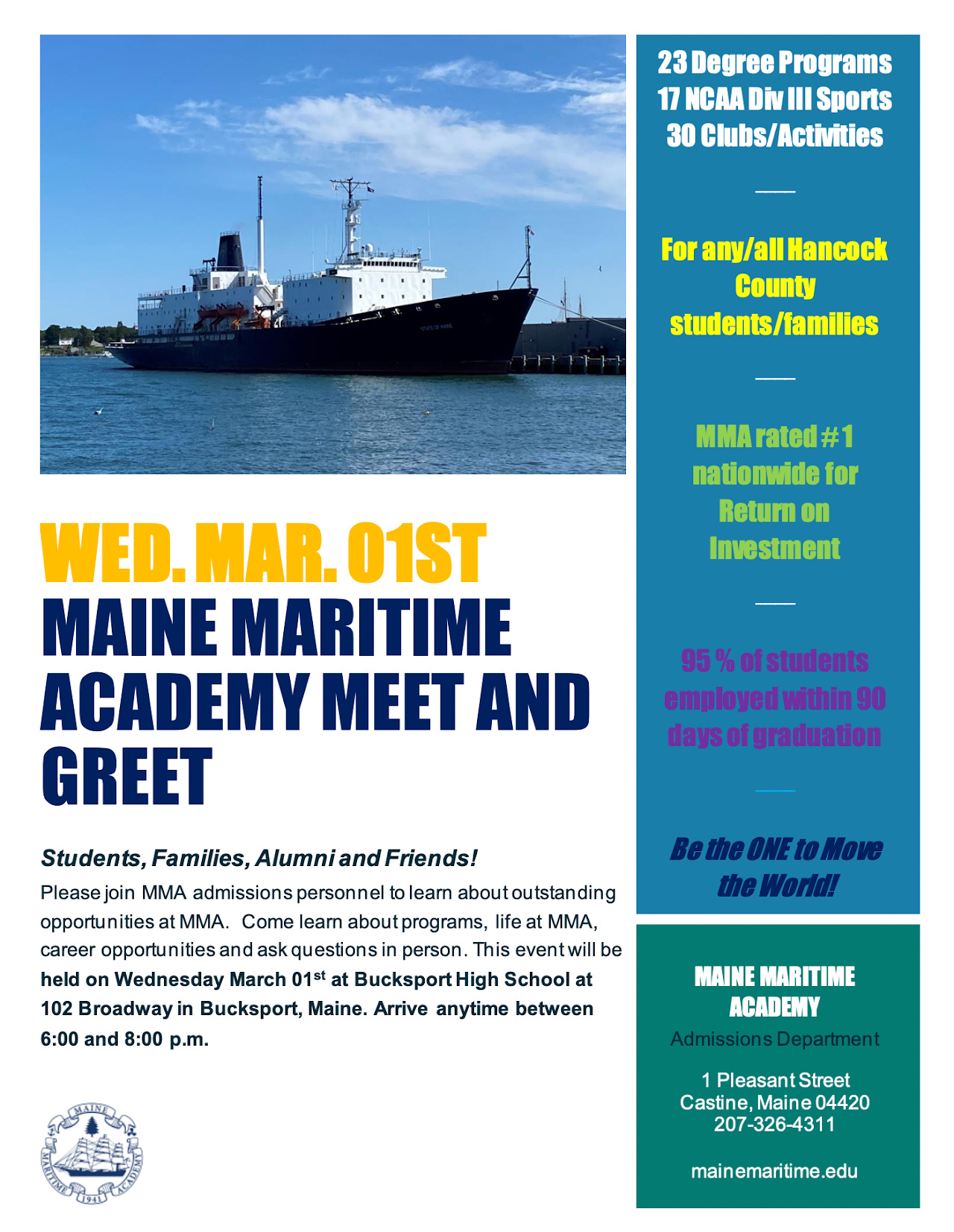 ---
GET YOUR FUNDRAISER ON!
Wind Turbine at MDI High School! Volta Hosting a Fundraising Event for the MDIHS Eco Team!
Volta, an indoor climbing gym in Trenton, is hosting a climbing night with the MDI High School ECO Team!
On Friday, February 10th, from 3 to 6 P.M., Volta will donate profits to the ECO Team as part of a larger fundraising effort to purchase a small roof-top wind turbine to be installed at the high school. Admission is $20, including rental equipment, and $15 if you bring your own equipment.
The ECO team has already fundraised $3,500 out of the final goal of $5000 through various events and activities. This effort is part of a larger push to expand and diversify the high school's renewable energy production. The wind turbine would be integrated with the high school's solar array, and would produce an additional 5,000 kWh of electricity per year, similar to the use of a small home.
As the high school continues phasing out fossil fuel systems, electrical needs will increase. Wind power is a great complement to solar power, because it produces electricity at different times of the day and throughout the year. In the past, the ECO team developed a list of environmental commitments for the school, called Project Legacy, which was accepted unanimously by the school board in 2020. These goals include becoming 100% carbon neutral by 2030.
The installation of this wind turbine would help the school approach this goal as well as highlighting the importance of alternative renewable energy options to the student body and the local community.
Volta is located at: 8 Road Not Taken, Trenton, Maine. Beginners and experienced climbers are welcome!
Volta members should sign up to donate. Staff belayers will be available for the event.
---
FLOWERS FOR WOMEN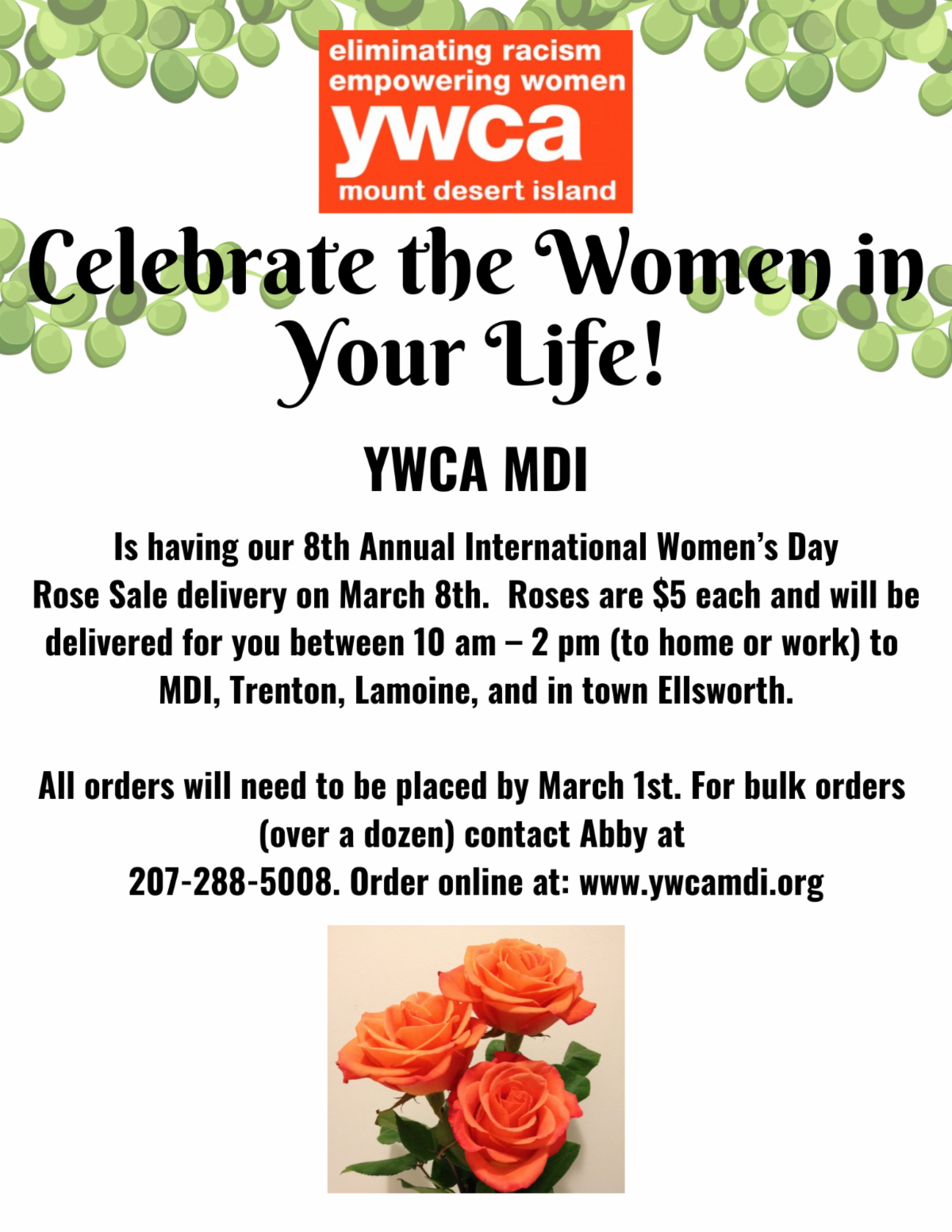 Get Your Dodgeball On!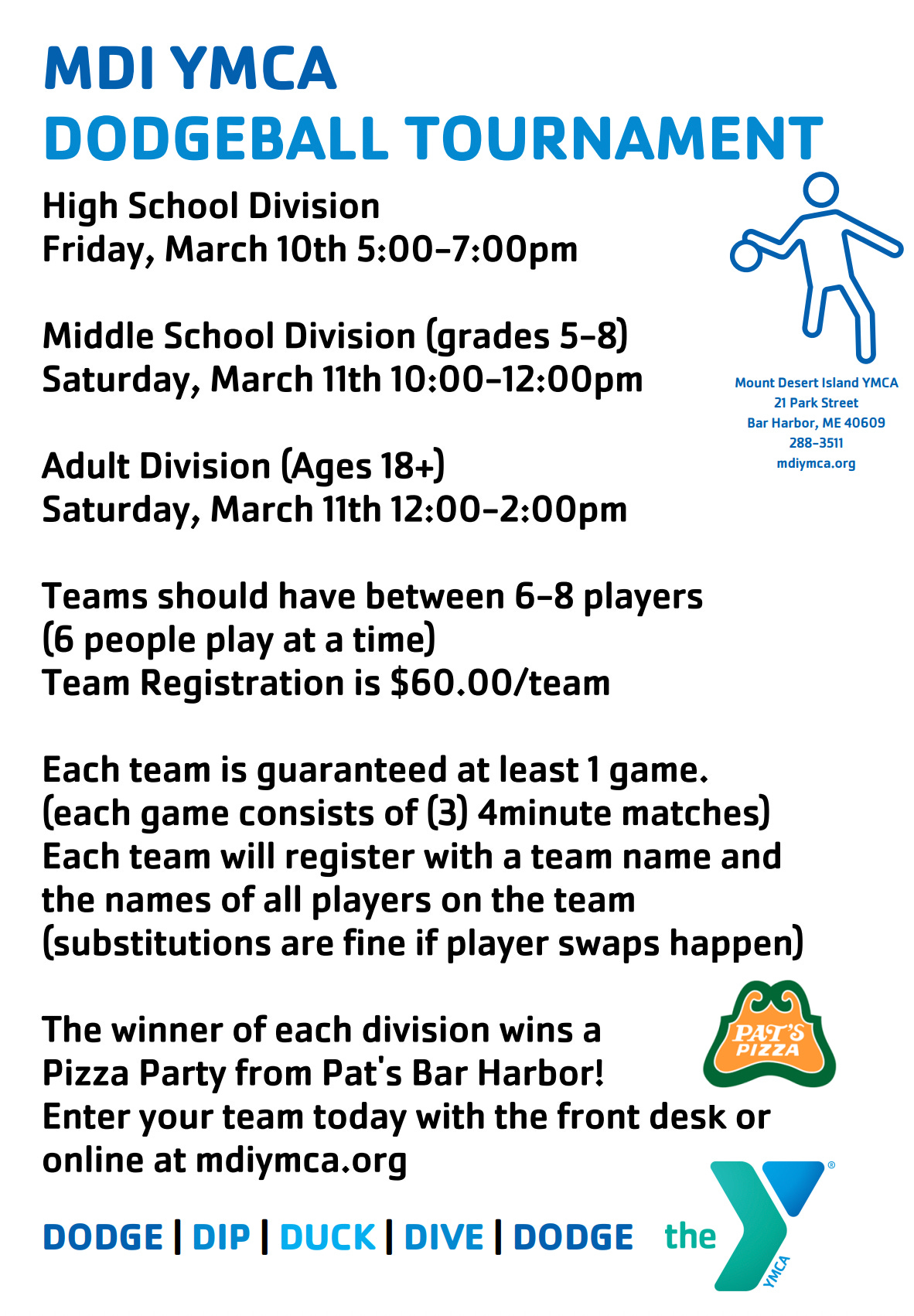 ---
Get Your Trivia On!
TRIVIA NIGHT AT FOGTOWN BREWING COMPANY BAR HARBOR
Join us for Fogtown Trivia Nights this winter at Fogtown Brewing Company in Bar Harbor! Register your team of no more than six at the bar with the bartender or host. (Be sure to check social media for updates or weather cancellations!)
Date and Time
Saturdays, 6:30 – 8:30 P.M.
Location
33 Cottage Street, Bar Harbor
Fees/Admission
No cover!
Website
Contact Information
(207) 801-9165
---
TRIVIA NIGHT AT LEARY'S LANDING
Date and Time
Thursdays starting @ 7:30 P.M.
Location
156 Main Street
---
Get Your Learning On!
Information Session with Downeast Restorative Justice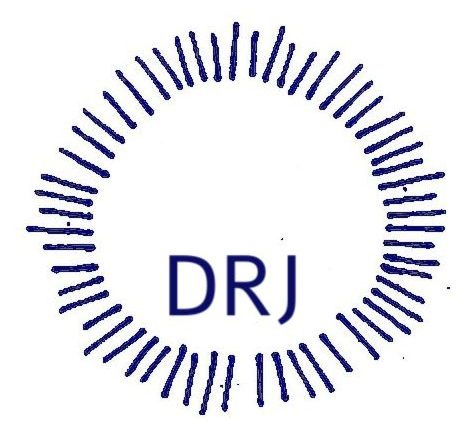 Downeast Restorative Justice's info-session and discussion will explore the philosophy and practices of Restorative Practices, Restorative Justice, and Transformative Justice. This will also be an opportunity to hear about our regional programs in schools, our processes with referrals from law enforcement or the courts and our trainings and partnerships. DRJ will be offering a follow-up training series on February 18 & 21 for anyone interested in a deeper understanding or for anyone who would like to be more involved.
WEDNESDAY, FEBRUARY 8, 2023
6:00 PM 8:00 PM
JESUP MEMORIAL LIBRARY, 34 MOUNT DESERT STREET
For further information on where and when the follow-up training sessions will be held please go to:
http://downeastrestorativejustice.org
---
Racial Disparities in Healthcare in Maine: A Conversation with Hibo Omer, Executive Director of the New Mainers Public Health Initiative (NMPHI)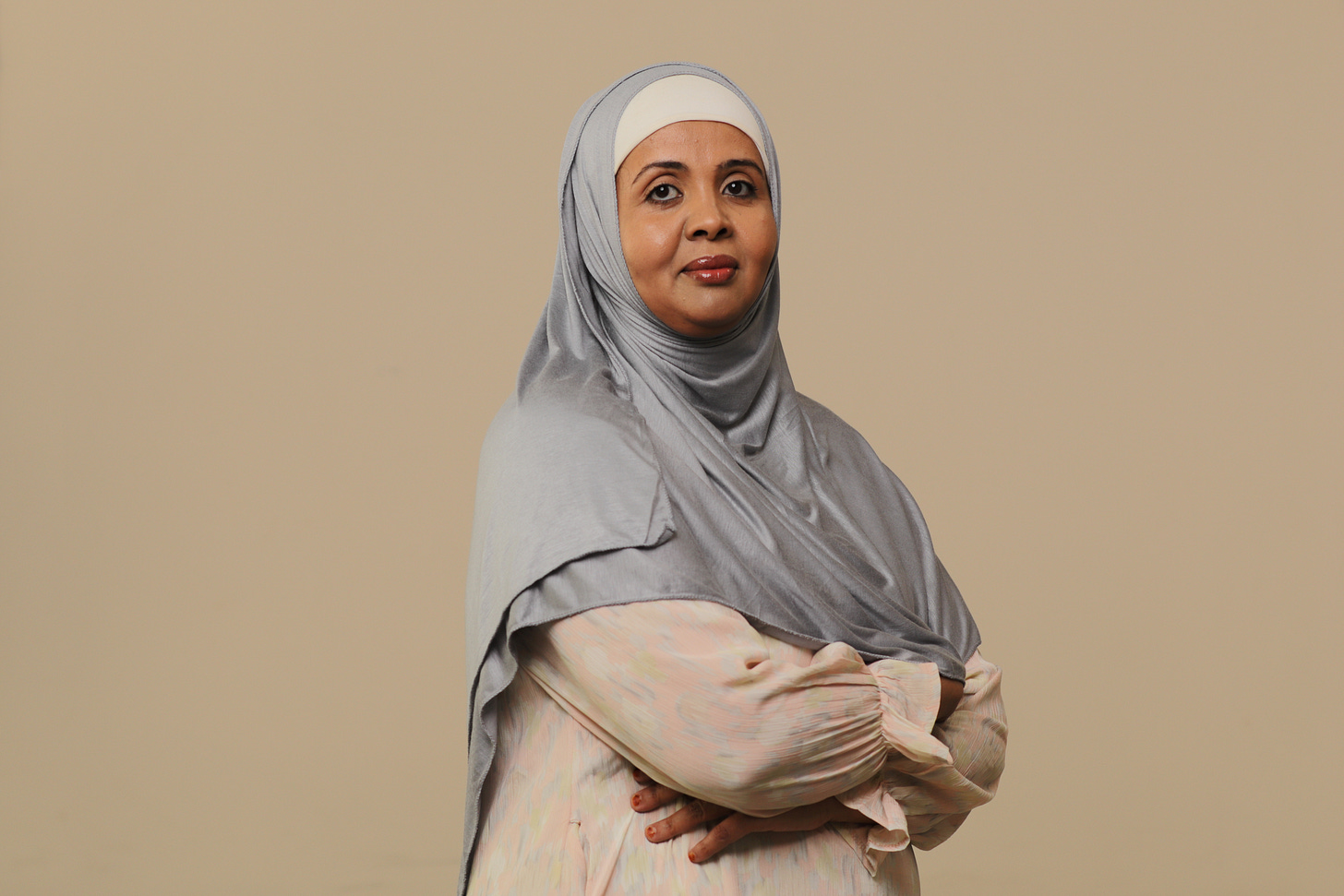 Please join us, for a conversation with Hibo Omer, Executive Director of the New Mainers Public Health Initiative (NMPHI) on the racial disparities in healthcare in Maine. This event is organized by the Racial Equity Working Group, and hosted by the Jesup Memorial Library.
New Mainers Public Health Initiative (NMPHI), is an ethnic-based organization in Lewiston, Maine. Fluent in French, Somali, Amharic, Oromo, and Adera, Mrs. Omer has extensive experience as an interpreter and cultural broker in Lewiston. She earned her undergraduate degree from University of Southern Maine (USM) and her master's from University of New England (UNE). Mrs. Omer has led weekly workshops for over a decade on taboo topics such as cancer, women's health, and autism through the Women's Health and Developmental Delay Awareness program at NMPHI. Her passion is promoting health literacy and encouraging healthy choices among New Mainers. In her spare time, Mrs. Omer enjoys spending time with her family, cooking traditional Somali and Ethiopian dishes with healthy alternatives, and working as a Public Health and Diversity Consultant for the NH-ME Leadership Education in Neurodevelopmental and Related Disabilities (LEND) Program. She previously served as Program Director at New Mainers Public Health Initiative, focusing on Health Literacy and the inclusion of children with disabilities.
This presentation will delve into the racial disparities in healthcare in Maine, highlighting how these disparities affect the health outcomes of communities of color. Attendees will learn about the root causes of these disparities and explore potential solutions for addressing them. This presentation aims to raise awareness of the issue and inspire action toward creating a more equitable healthcare system in Maine.
THURSDAY, FEBRUARY 9, 2023
7:00 PM 8:00 PMCLIMATE CHATJoin us as we explore the Inflation Reduction Act's climate-related funding opportunities. Learn more about included rebates, tax incentives, and other support for individuals, businesses, nonprofits, and municipalities. We will dive into when different funding is available, how to access the support, and more.Register
More information? Click here.
---
Get Your Climb On!
Family Climbing Night At Camp Beech Cliff
For novices or experienced climbers, our indoor 30-foot wall provides an instructional and exciting experience. Our programs are designed for a variety of ages and include equipment (harnesses and helmets) and belay instruction from trained staff. Children under the age of 15 must be accompanied by an adult. Pizza and healthy snacks will be available for sale. In addition to climbing, the gym is open, and recreation equipment will be available to be used by all participants.
Date and Time
Beginning January 13th and running every Friday through April 28
*There will be no Family Climbing Nights on February 24 or April 21*
5:00 PM – 7:30 PM EST
Location
Camp Beech Cliff Eagle's Nest Gymnasium 264 Beech Hill Rd. Mount Desert, ME 04660
Fees/Admission
$5 per participant
Website
https://www.campbeechcliff.org/climbing-wall
Contact Information
2072440365
Get Your Resources and Learning On!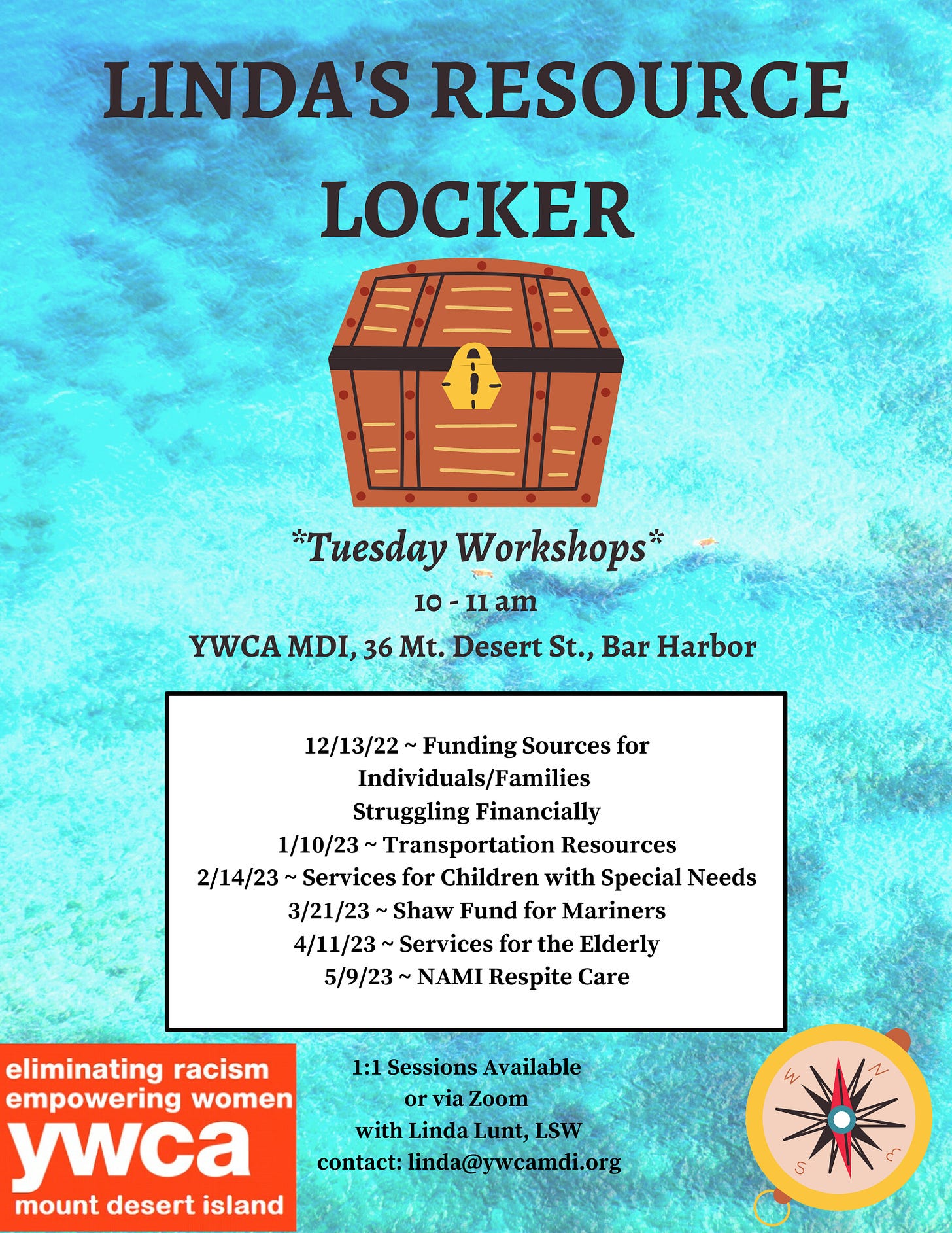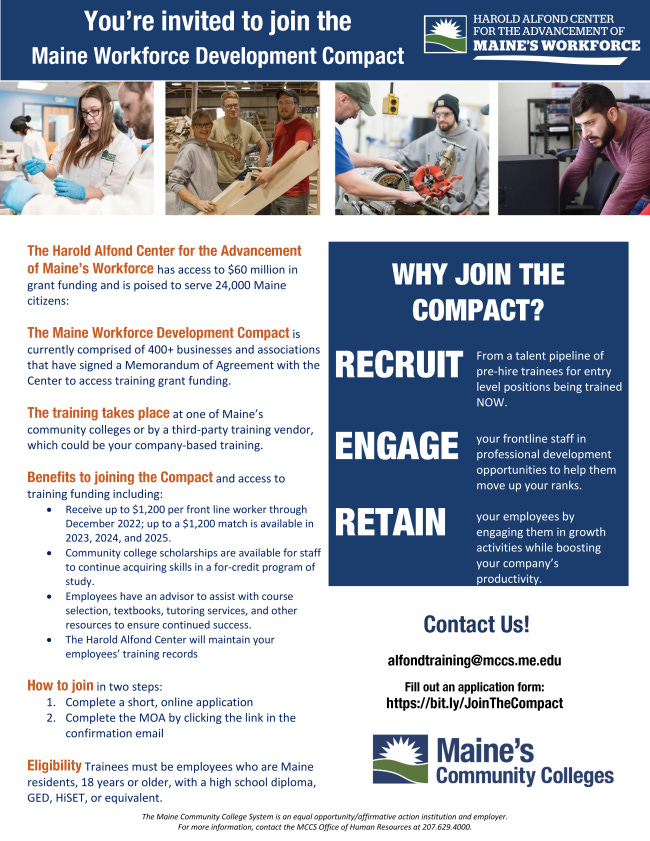 ---
Get Your Book On!
VIRTUAL WRITE ON! WRITING GROUP
Want support for your craft? The Write On! writer's group has been meeting at the Jesup since 2014, and remotely during the pandemic. Each meeting, members may bring in up to 1200 words to read for feedback, and in turn offer feedback to others. Although each member doesn't get to read work every time, the group shares the time fairly. The group meets on Zoom, and hold in confidence what is shared. This group welcomes adults 18 and up writing in many genres. There's no homework–the only commitment is two hours on Saturday mornings.
Date and Time
SATURDAYS
9:00 AM to 11:00 AM
Location
Zoom
How to Attend
Call the library, 207-288-4245, for more about us and how to join, or email info@jesuplibrary.org.
---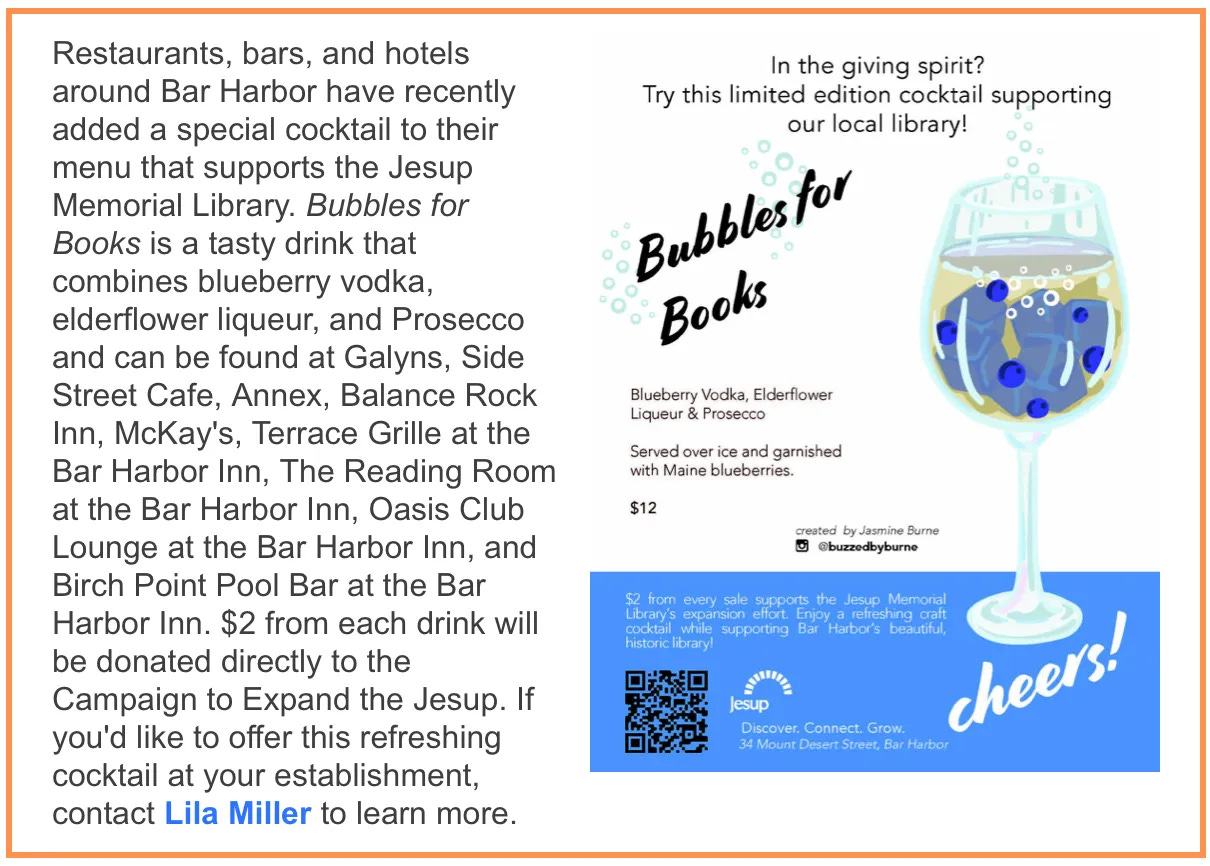 ---
PJ STORY TIME
Join Abby on Wednesday evenings for PJ Story Time! This program is for kids of all ages and their adults.
Time and Date:
Thursdays
6:30 P.M. to 7:00 P.M.
LOCATION:
Jesup Memorial Library, Mt Desert Street, Bar Harbor
---
Writing Workshop with Annaliese Jakimides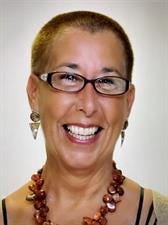 Award-winning writer Annaliese Jakimides will teach a writing workshop at the Wendell Gilley Museum on Saturday, Feb. 11 from 9 am to noon. This workshop is designed to help you unlock your creativity and leave with some works in progress—and to have some fun along the way. Get inspired by pieces from the museum's permanent collection, and a new winter exhibition featuring sculpture by Rebekah Raye, woodblock prints by Andrea Rich, linocuts by Sherrie York, and pieces from "The Birds of Mount Desert Island" by Carroll Sargent Tyson. This event is in person and costs $20 for museum members and $25 non-members. Space is limited and registration is required. Sign up at www.wendellgilleymuseum.org/events.

Jakimides will provide some background about this type of writing — ekphrastic writing — plus techniques, and prompts to get you going. But ultimately you choose your path. Ekphrastic writing can be analytical, deep and playful — but more than anything, Jakimedes notes, "it provides an endless stream of possible entries into writing." "I love the way ekphrastic writing opens doors I didn't see," she says.

Participants will write a few short pieces, and have opportunities to read their work (without the pressure to do so.) Each will leave with "handouts, ideas, rough starts, and, likely, new work," having learned how to find, and open, these special doors. The workshop is open to prose and poetry writers.

Winner of the Acadia Prize in Poetry, Jakimides has over five hundred publications under her belt and multiple Pushcart Prize nominations. She's been named a finalist for the Maine Literary Awards in both Poetry and Nonfiction—multiple times for each one—as well as for the Stephen Dunn Poetry Prize. She grew up in inner-city Boston and raised a family in northern Maine, growing almost all their food and pumping water by hand.
---
Date and Time
Saturday Feb 11, 2023
9:00 AM – 12:00 PM EST
Saturday, Feb. 11 from 9 am to noon
Location
Wendell Gilley Museum
Fees/Admission
$20 for museum members. $25 for nonmembers.
Website
http://wendellgilleymuseum.org
Contact Information
Melinda Rice-Schoon (207) 244-7555
Send Email
---
Get Your Marketing On, Artists!
Marketing Workshops for Artists
In this class we will cover the WHO, WHAT, WHERE and HOW of marketing. We will also have the opportunity to dive deep into what might be holding you back from "putting yourself out there" (many artists struggle with this). You will learn my personal formula for creating a monthly marketing plan. As an artist with ADHD, I found it difficult to follow any of the marketing plans I found, so I created my own. My hope is that it might help you too! You will leave this workshop with knowledge, feedback, inspiration and a printed copy of the monthly marketing formula. Please bring a notebook or journal for taking notes. Please also be willing to share whatever marketing you are currently working with and be ready to give each other encouraging feedback. Join us for this supportive and super fun workshop where you will get more comfortable sharing what makes you and your business special while learning tools to make marketing simple for the whole year. I can't wait to get to know you and your work!
Social media & website: https://www.annewoodman.com/ https://www.instagram.com/annewoodman/ https://www.facebook.com/annewoodmanjewelrydesign https://www.linkedin.com/in/anne-woodman-26493253/
Anne Woodman is an artist, a creative small business owner and a certified life coach living on Mount Desert Island, ME. Originally from New York City and raised by artist parents, art has always been a powerful part of her life. As a person with ADHD, she had to find new and creative ways to build and run a business as an artist. Fifteen years of knowledge, experience and a passion for supporting other creative people has led her to coaching artists and creatives who want to grow their businesses and find more fulfillment in their lives. She lives in Seal Harbor with her partner and teenage daughter.
Date and Time
Saturday Feb 11, 2023
10:00 AM – 1:00 PM EST
Location
ArtWaves 1345A Hwy 102 Town Hill, Bar Harbor
Fees/Admission
$55.00 Members $45.00
Website
https://artwavesmdi.org/event-5130142
Contact Information
2072660010
Send Email
---
GET YOUR ART ON!
OPEN STUDIO – MEMBER MONDAYS
Members can reserve a table in our studio for an hour or the whole session and have access to our non-consumable tools or use some materials from our stock!$10 for reserved space – participant brings supplies. OR $25 for reserved space plus access to consumable materials; felting, glass, paint, printmaking.Participants under 18 must be accompanied by an adult. Masking, vaccinated, and social distancing for staff and participant safety.
Date and Time
Mondays
2:30 p.m. – 6 p.m. EDT
Location
ArtWaves, 1345A State Highway 102, Bar Harbor
Fees/Admission
$42.00
Website
https://www.artwavesmdi.org/event
Contact Information207-266-0010
Send Email
---
MONDAY & THURSDAY NIGHT FIGURE DRAWING
Please register, space is limitedArtists will have a few quick warm-up poses then be able to spend time refining a long pose. Registration necessary- ArtWaves maintains distances for safety.The model is the star, no instruction, but plenty of easels, boards, horses, paper, charcoal and fellow friendly artists. Feel free to bring your paints and brushes as well!18 and over, under 18 allowed with parental attendance or prior signature.
Date and Time
Mondays and Thursdays
6 p.m. – 9 p.m.
Mondays 6-9 single pose and Thursdays multi poses
Location
ArtWaves Fine Arts Studio
Fees/Admission
$15 for 3-hour session
Members: $25 month fee
Contact Information
office @artwavesmdi.otrg
Send Email
---
KIDS CRAFTERNOONS
ArtWaves is devoting afternoons of studio (under the big tent) sessions for children to create. Most workshops use unique materials like fiber, ink, stained glass and wax. Weekly themes. Open to kids between 7-11. No skills required.Masks, vax'd (over 5), and distancing for staff and participant safety.
To Register:
Date and Time
Every Monday, Wednesday, and Friday
3 p.m. – 5 p.m.
Location
ArtWaves, 1345A State Highway 102, Bar Harbor
Fees/Admission
$30 materials included or bring some of your own! ($20 for members)
Student membership is $36 a year!
Contact Informationoffice@artwavesmdi.org
Send Email
---
Paper Valentines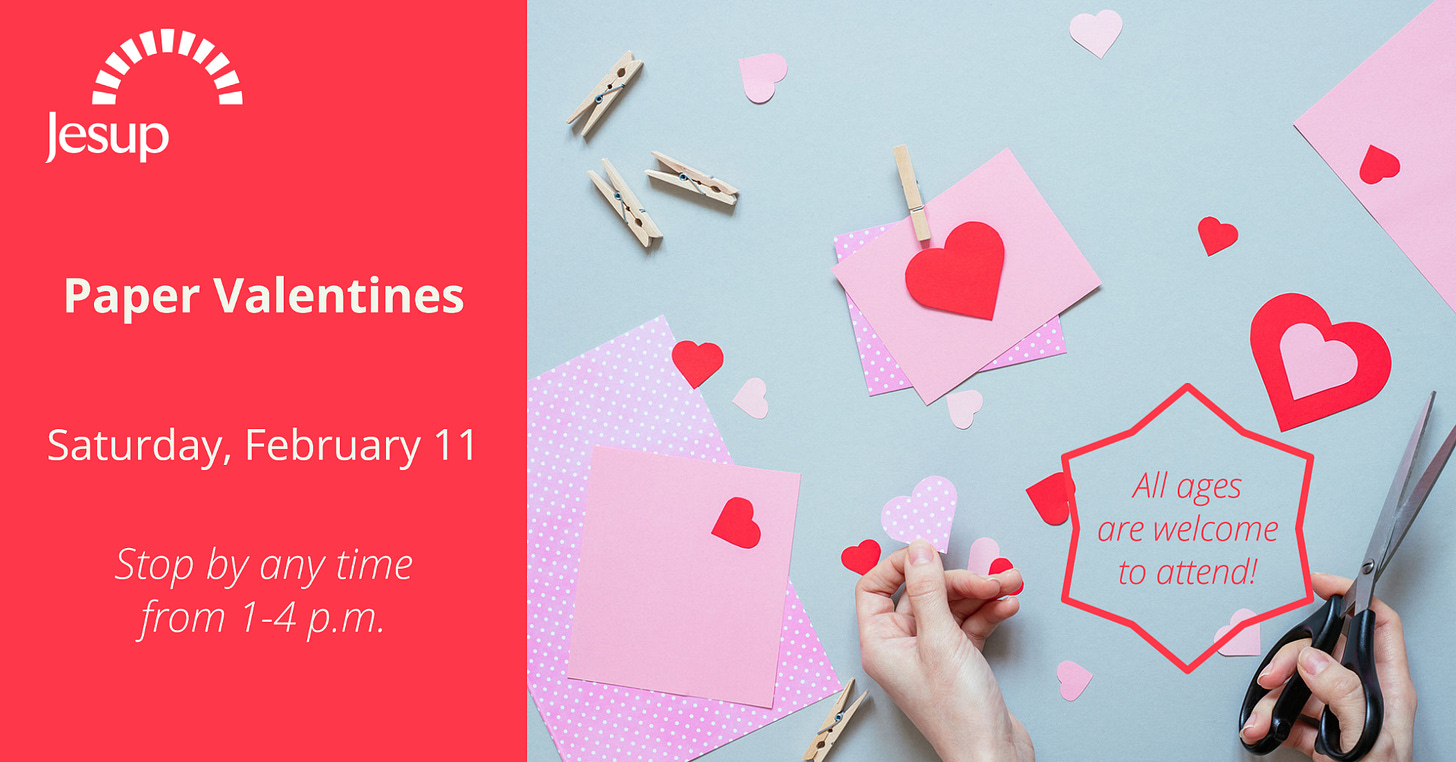 Crafters of all ages are welcome to join us for a "crafternoon" to celebrate Valentine's Day. There will be projects for all ages (kids, tweens, teens, and adults). Stop by any time from 1-4 p.m.
Make a valentine for a loved one or friend and make another one to leave with us. We'll distribute them to assisted living communities in the area.
SATURDAY, FEBRUARY 11, 2023
1:00 PM to 4:00 PM
JESUP MEMORIAL LIBRARY34 MT. DESERT STREET
---
Opening Up Abstraction with Monoprinting
Please join local artist, Emily Owens, for Opening up Abstraction with Monoprinting!
We will talk about abstract art and learn some mono printmaking techniques. After making we will do some writing/journaling about our prints and share the work and thoughts about this form of making and finding meaning in art. This class is suitable for teens and adults!
"I'm a sculptor by education and after graduation I started to explore printmaking, embroidery, sewing, macrame, watercolors. All much easier to do while traveling the US! I've recently come back to Maine and have thoroughly enjoyed Art Waves classes and studio space. I'm excited to join this community of makers!" -Emily Owens
Date and Time
Sunday Feb 12, 2023
11:00 AM – 1:00 PM EST
Location
ArtWaves 1345A Hwy 102 Town Hill, Bar Harbor
Fees/Admission
Members $35 Non Members $45
Website
https://artwavesmdi.org/event-5113627
Contact Information
2072660010
Send Email
GET YOUR MOVIE ON!
REEL PIZZA
Reel Pizza is back! Check below for movies running this week or for exact times and dates click here.
---
GET YOUR DANCE AND MOVEMENT ON!
---
ZUMBA!
It's a dance party, no experience needed!

Come take care of yourself, shake, smile & sweat! Every class is different; the music, people and weather, and we always have a blast! Erin leads a workout that caters to all levels of fitness and ability. All you need is a love for music and movement (or come to class to fall in love with dancing), but no experience necessary. You can follow along and give it your own flair! Come join our classes throughout the week, in the gorgeous dance studio at ArtWaves! If you haven't tried Zumba and want to talk with Erin, feel free to email anytime.
Date and Time
Thursdays
5:30 p.m. – 6:30 p.m. EDT
Location
Dance Studio at ArtWaves, 1345A State Highway 102, Bar Harbor
Fees/Admission
$40-$50 per month ($10 per week paid monthly)
Website
---
DOWNEAST COMMUNITY DANCE
Downeast Community Dance meets every Sunday from 10-11:30 a.m. at the Moore Community Center in Ellsworth (first and third) and ArtWaves in Town Hill (second, fourth and fifth).
These free form dance gatherings are not facilitated, with music provided by volunteer DJs. Move to rhythms in your own way and have fun.
Admission is by donation.
For more information, contact Susan at 288-8103 or cloudnine@gwi.net.
Location
Dance Studio at ArtWaves, 1345A State Highway 102, Bar Harbor
---
STUDENT MASSAGE CLINIC
At Acadia School of Massage Student Massage Clinic, our students gain hands-on experience while our clients receive relaxation or therapeutic massage and bodywork treatments at discounted rates. Enjoy a soothing massage from one of our gifted student massage therapists. The Student Clinic is open to the public and we highly encourage anyone to try a massage!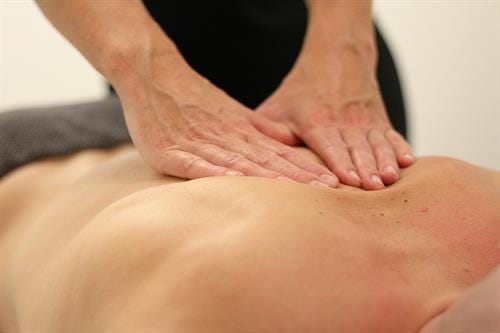 Date and Time
Tuesdays and Wednesdays
1:30 PM – 6:30 PM EST
Tuesdays and Wednesdays through the end of April 2023 from 1:30 to 6:15pm.
Location
Hosted by Tree of Life Day Spa,
108 Cottage Street, Bar Harbor
Fees/Admission
$35 for 1 hour massage
Appointments highly recommended
Book online at
Website
Contact Information
Acadia School of Massage
Send Email
---
DANCE NIGHTS AT FOGTOWN BAR HARBOR WITH DJ POPTART
Come on out and dance away your cabin fever at Fogtown Bar Harbor! Every Friday from 8-10 p.m., DJ Poptart/Gary Allen will be spinning groovy tunes!
Date and Time
Fridays
8:00 PM – 10:00 PM EST
Location
33 Cottage St, Bar Harbor, ME 04609
Fees/Admission
No cover
Website
---
GET YOUR FOOD ON!
OPEN TABLE MDI!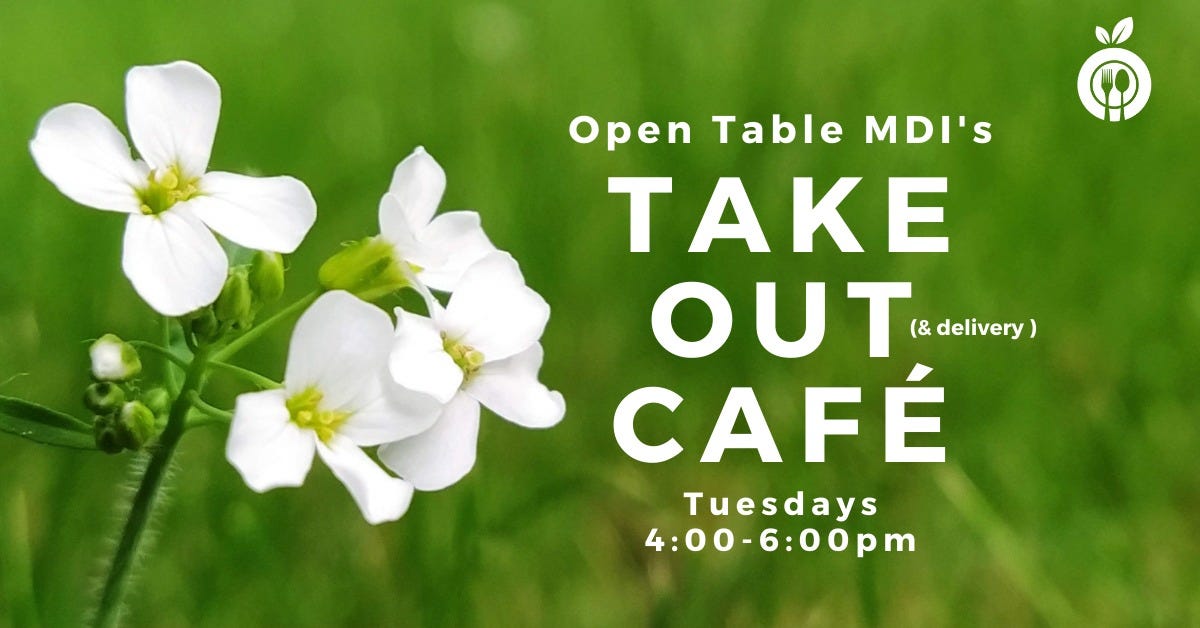 For more information, click here.
---
FREE Soup!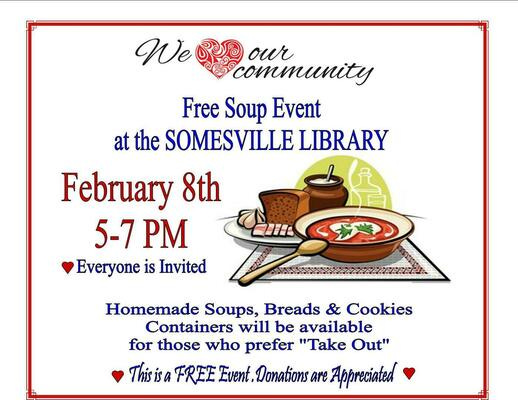 ---
Benefit Takeout Lasagna Dinner
Donations to benefit local and international heating assistance.
Donations will benefit heating assistance for the MDI Campfire Coalition (locally) and Ukraine, Afghanistan and refugee camps worldwide. Meals include lasagna (meat and veggie), salad, bread and a cookie.
Details:
A benefit takeout lasagna dinner
Sunday, Feb. 12,
5-7 p.m.
Somesville Union Meetinghouse.
---
TOWN GOVERNMENT MEETINGS
SOUTHWEST HARBOR
Regular Meeting Schedule (meetings held at the Town Office unless otherwise noted). Calendar is here.
---
TREMONT:
Select Board meeting is cancelled.
---
BAR HARBOR:
According to the town's website, "Meetings that are broadcast live can be viewed at home by watching Cable Access Channel 7 or 1303 (Spectrum Cable only) and online at Town Hall Streams."
To see this week's events with agendas, click on our story here.
---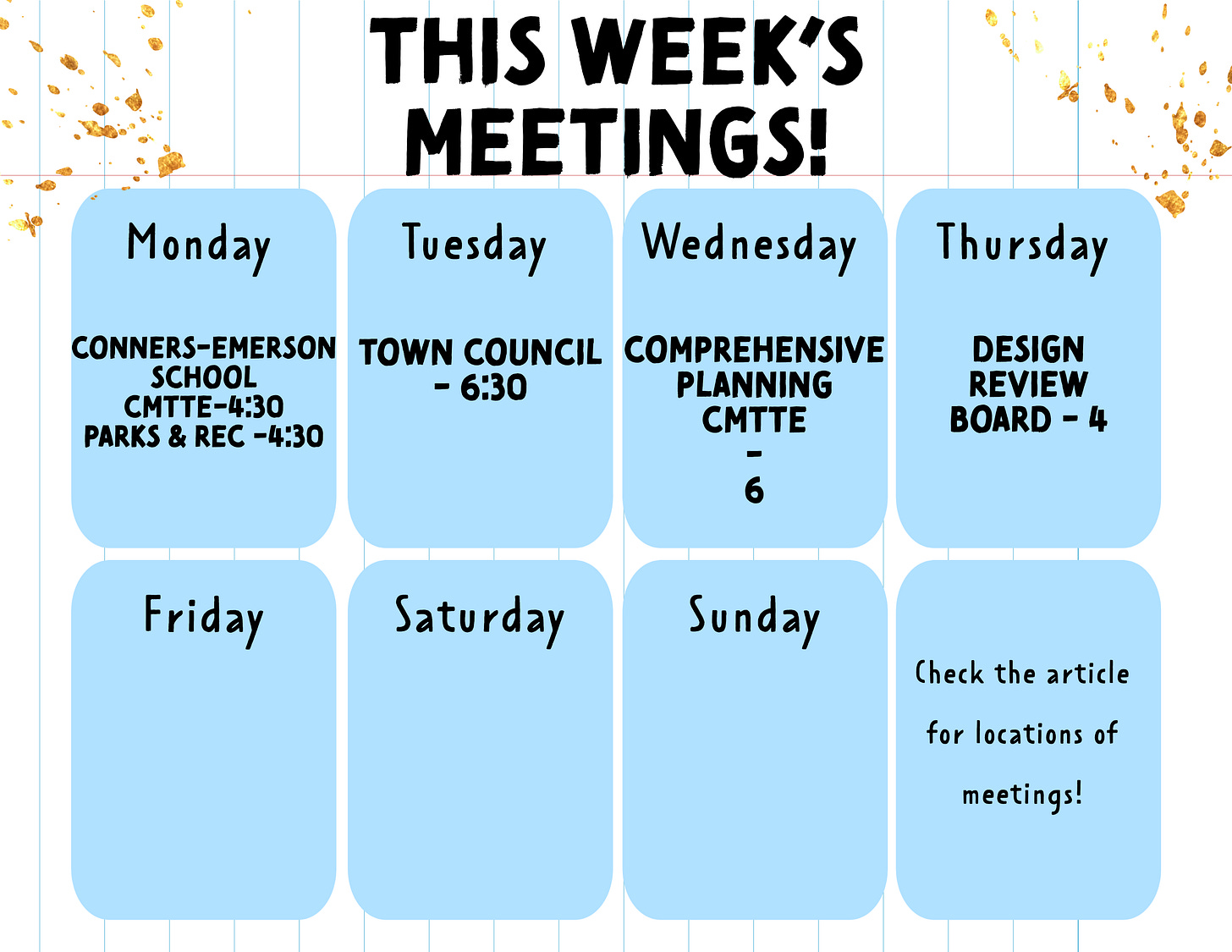 Bar Harbor Story is a reader-supported publication. To receive new posts and support my work, consider becoming a free or paid subscriber. Thank you so much for being here with me! I hope you find something fun to do.