Finance Director Will Take Town's Top Spot After Sutherland's Resignation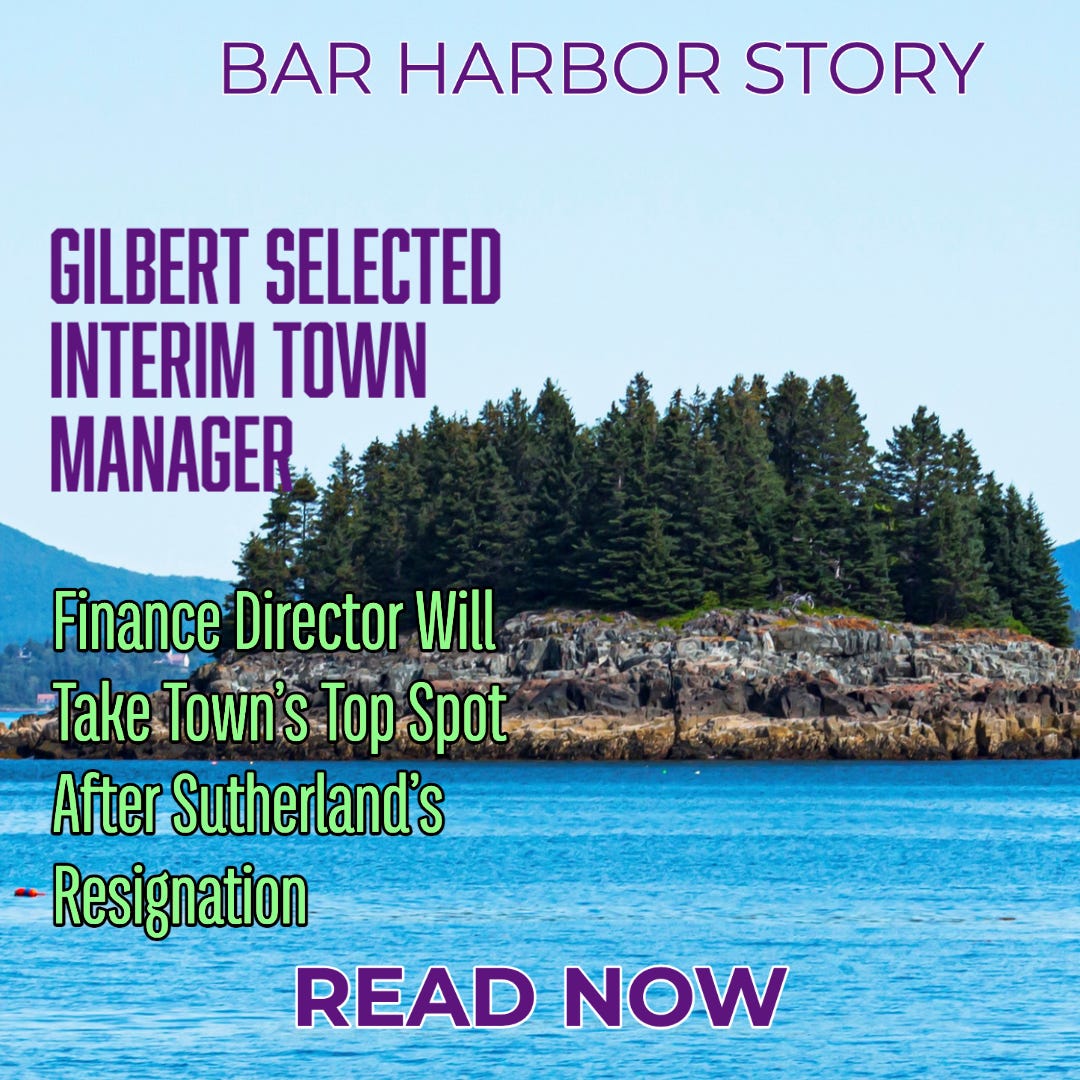 BAR HARBOR—After a special town council meeting held in executive session on Tuesday night, the Bar Harbor Town Council unanimously voted 6-0, in open session, to appoint Finance Director Sarah Gilbert to the position of interim town manager. Gilbert is filling the position after Town Manager Kevin Sutherland resigned last week.
Council Vice Chair Matthew Hochman made the motion and Councilor Erin Cough seconded.
"Sarah has been appointed interim town manager while we continue our search for a permanent manager," Hochman confirmed Monday.
Councilor Jeff Dobbs had an excused absence as he recovers from a heart attack.
"Sarah has been working for the Town for over seventeen years and really knows how things work, especially for our budget work," Council Chair Valerie Peacock said Wednesday. "Having an interim who knows the town, the staff and the council allows us to keep things running smoothly while we search for a new manager. We are so lucky to have an amazing team of people who are working for the town of Bar Harbor."
Gilbert replaced retiring Finance Director Stan Harmon in December, 2020. She has been working in that position since. She and Harmon had worked together for 15 years prior to her appointment. Gilbert comes in as interim at the beginning of the budget process.
Communications Coordinator Maya Caines has said, "The Council will not be using Eaton Peabody for the Town Manager search and have reached out to the Maine Municipal Association (MMA) to work on finding a replacement." The town has used Eaton Peabody in the past.
Prior to Sutherland's tenure, Cornell Knight (2014-2021) was the town manager and before him, Dana Reed (1986-2014).
---
Editor's note: This article may be updated later today. This article was updated with a quote from Peacock given via Communications Coordinator Maya Caines.
Council Could Appoint Interim Town Manager Tuesday