Storm stops rally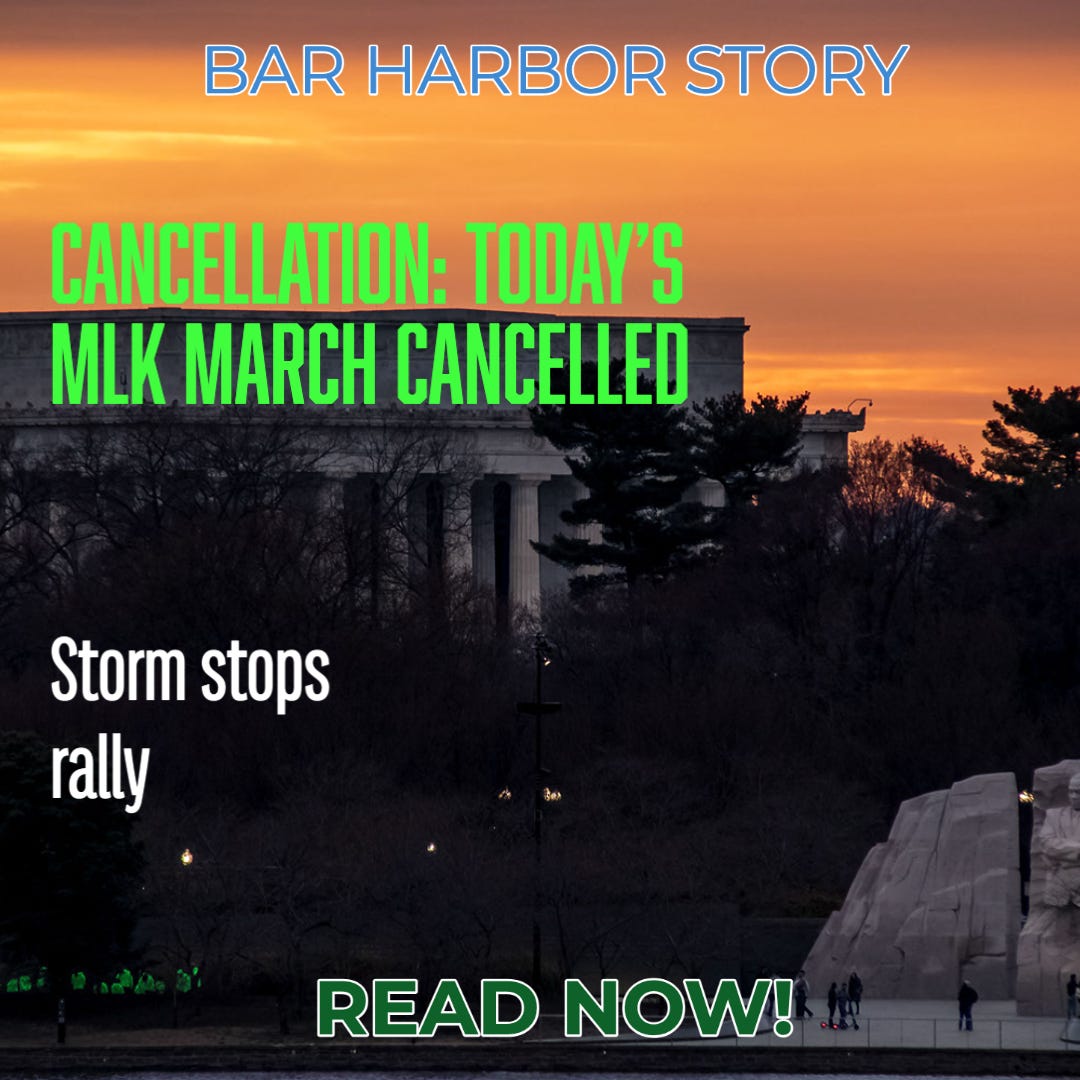 BAR HARBOR—The MDI YWCA announced the cancellation of the Martin Luther King Jr. day rally and march which was meant to occur today, Monday, January 16 at noon at the Bar Harbor Village Green. According to the Y's Facebook page, it will be rescheduled.
The YWCA will continue to collect personal care items for local nonprofits throughout this next week. Drop off is at the building's front entry on Mount Desert Street.
The march was organized by Mount Desert Island High School's Civil Rights Team, MDIRSS Antiracist Task Force and the MDI YWCA.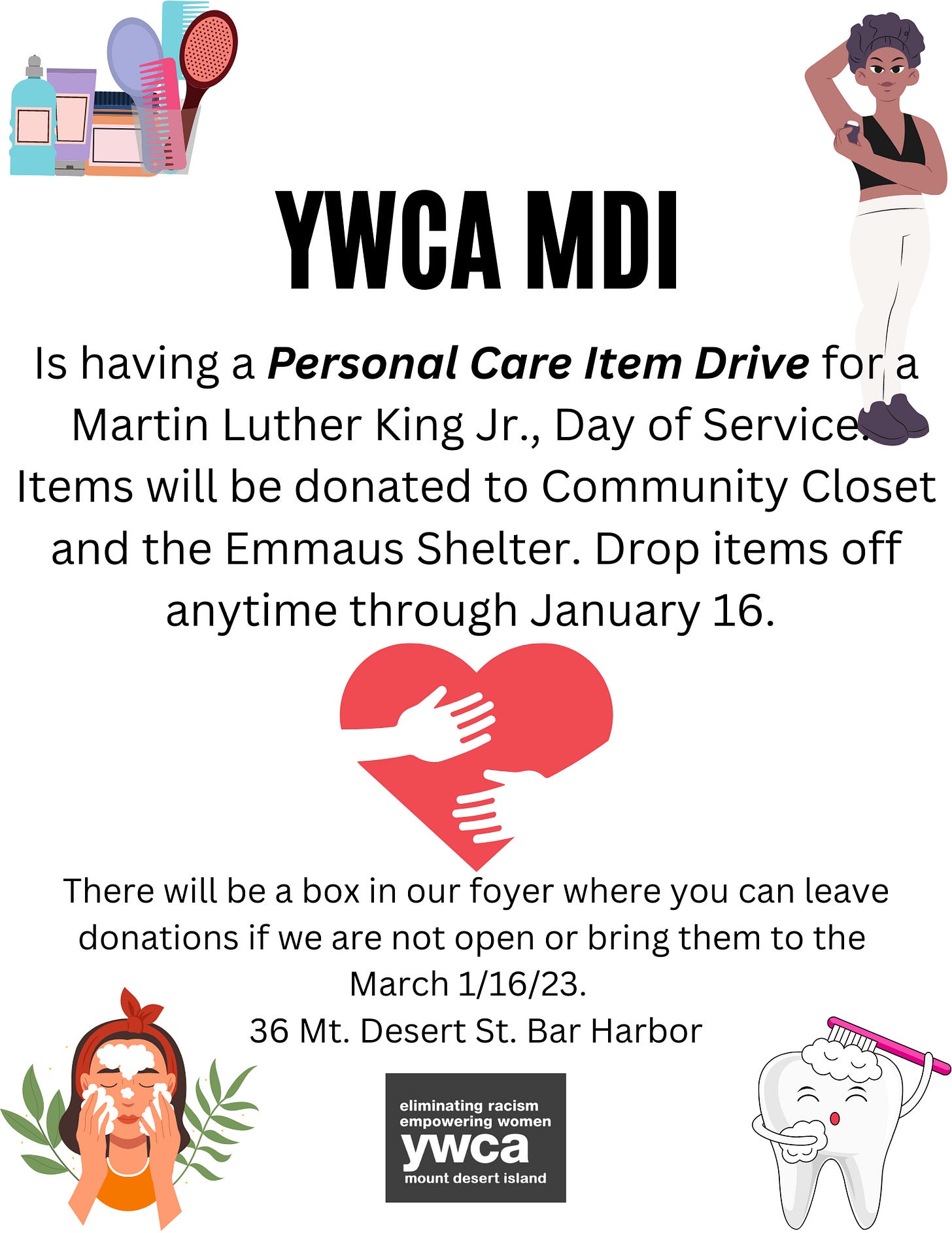 TO LEARN MORE
For more information, contact the YWCA at (207) 288-5008.