Ceremony will present donation to Maine Lobstermen's Association in support of Maine's lobster fishing industry.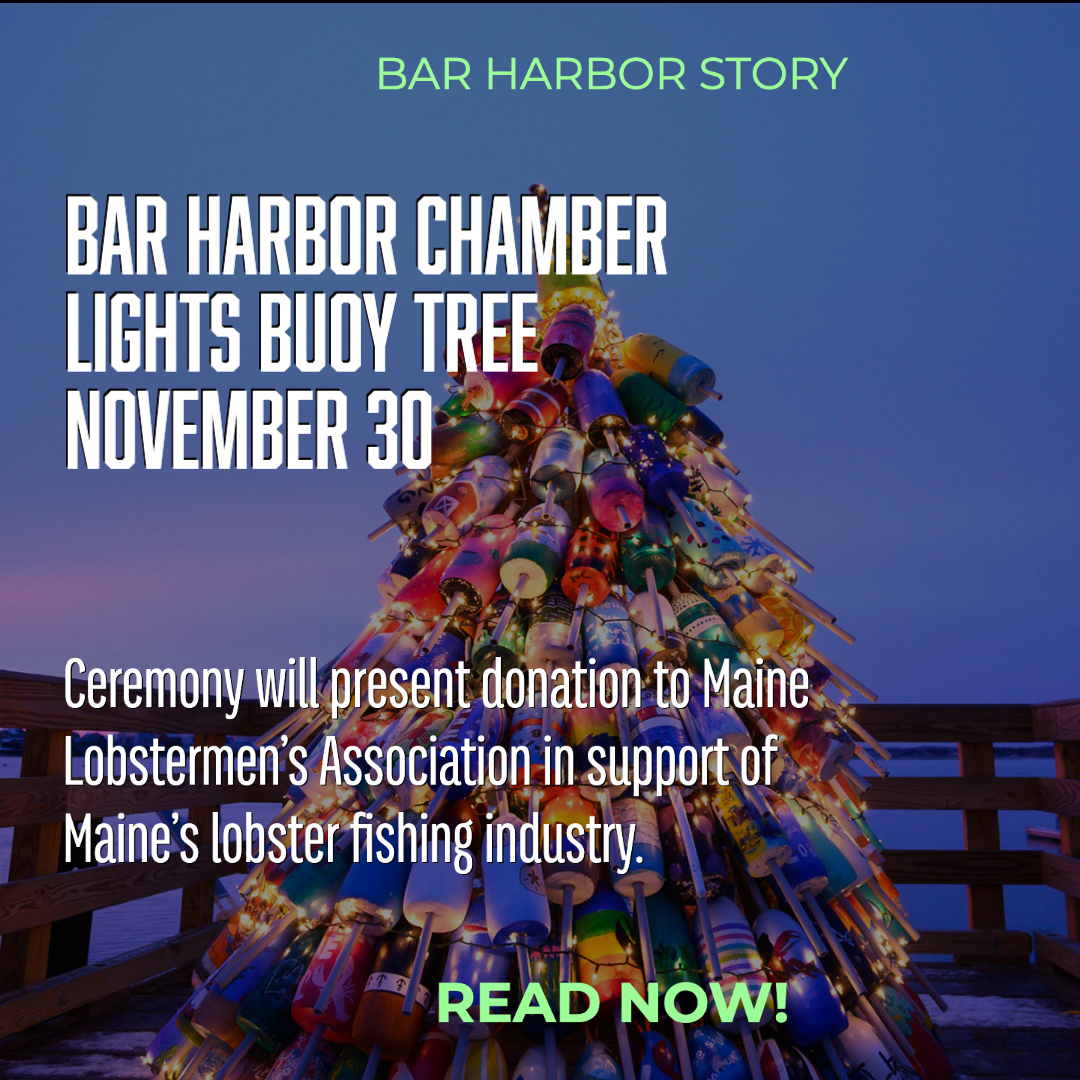 BAR HARBOR, Maine – The Bar Harbor Chamber of Commerce will be holding their holiday buoy tree lighting ceremony and donation presentation to Maine Lobstermen's Association (MLA) on November 30 at 4:30 p.m. at Harborview Park (across from the intersection of West Street and Main Street) in downtown Bar Harbor. The festive "tree" and donation are made possible by the local community who purchased and decorated the buoys, as well as donations from near and far. These proceeds are going to MLA to support their efforts to protect Maine's lobstering heritage.
The tree lighting will also offer a chance to those who participated in buoy decorating and donating to receive an award, as they were entered into a raffle for a cash prize of $500. The raffle announcement will also be held at Harborview Park following the ceremony.
Donations are still being accepted – those interested in donating can visit this link. Buoys can still be purchased (for $20 at the Bar Harbor Chamber administrative office at 93 Cottage St. and visitor center at 2 Cottage St.), decorated and returned until December 16.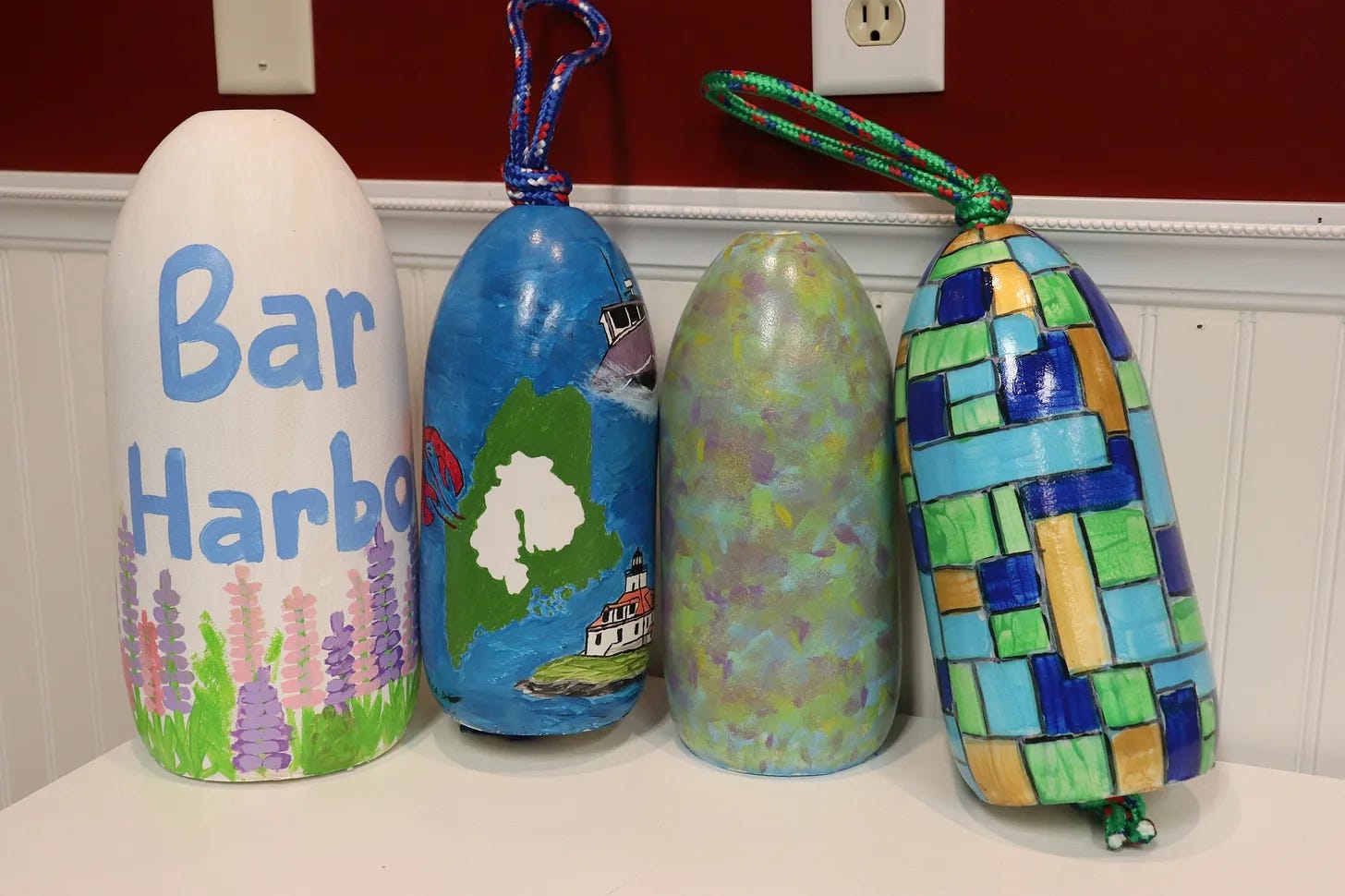 ---
WHAT: Bar Harbor Chamber Buoy Tree Lighting
WHEN: Wednesday, November 30, 2022, 4:30 p.m
WHERE: Harborview Park (across from the intersection of West Street and Main Street) in downtown Bar Harbor
---
About the Bar Harbor Chamber of Commerce:
Bar Harbor, Maine, (www.visitbarharbor.com) is the gateway to Acadia National Park, one of the nation's most visited national parks, and the largest community on Mount Desert Island. Visitors from around the world come to Bar Harbor to experience the region's dramatic, varied scenery and see the historic summer "cottages" that were once the summer retreats of America's wealthiest families. A five-hour drive from Boston and 50 miles from Bangor International Airport, Bar Harbor is the heart of island activity, including shopping, dining, entertainment and organized travel experiences. With a thriving year-round population, it also serves as the Downeast region's center of economic activity, supporting a wide range of industries ranging from lobstering and boat building to banking and biomedical research.
---
Bar Harbor Story is a reader-supported publication. To receive new posts and support my work, consider becoming a free or paid subscriber. Thanks for being here!