A weekly look at upcoming Bar Harbor Meetings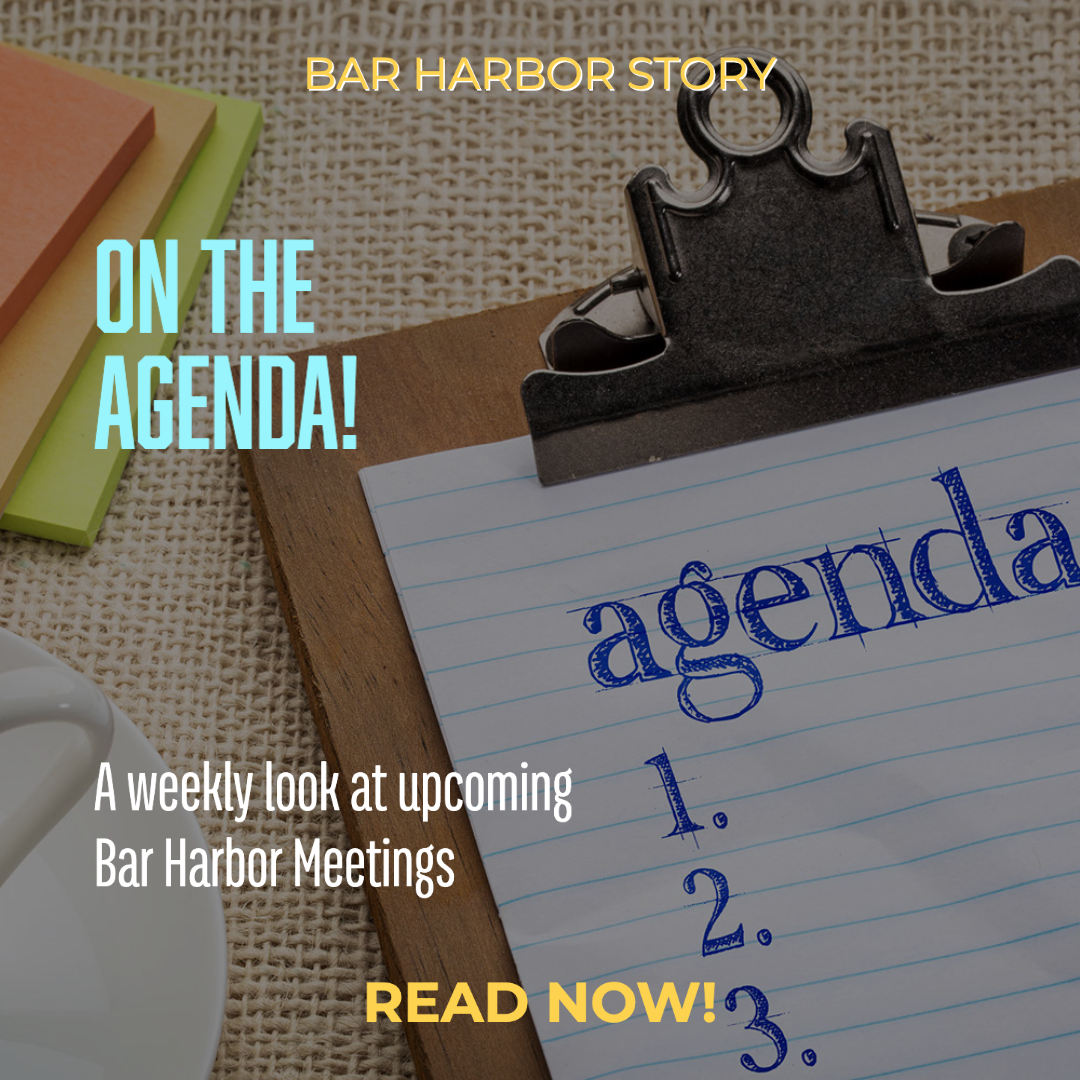 It's our new weekly piece documenting Bar Harbor town government and other similar meetings that we know of. Please let us know if we've missed something.
All the meetings take place at the Bar Harbor Municipal Building unless otherwise noted. And they usually have a time for public comment. So, go! Be informed! Be part of the process. You deserve to be.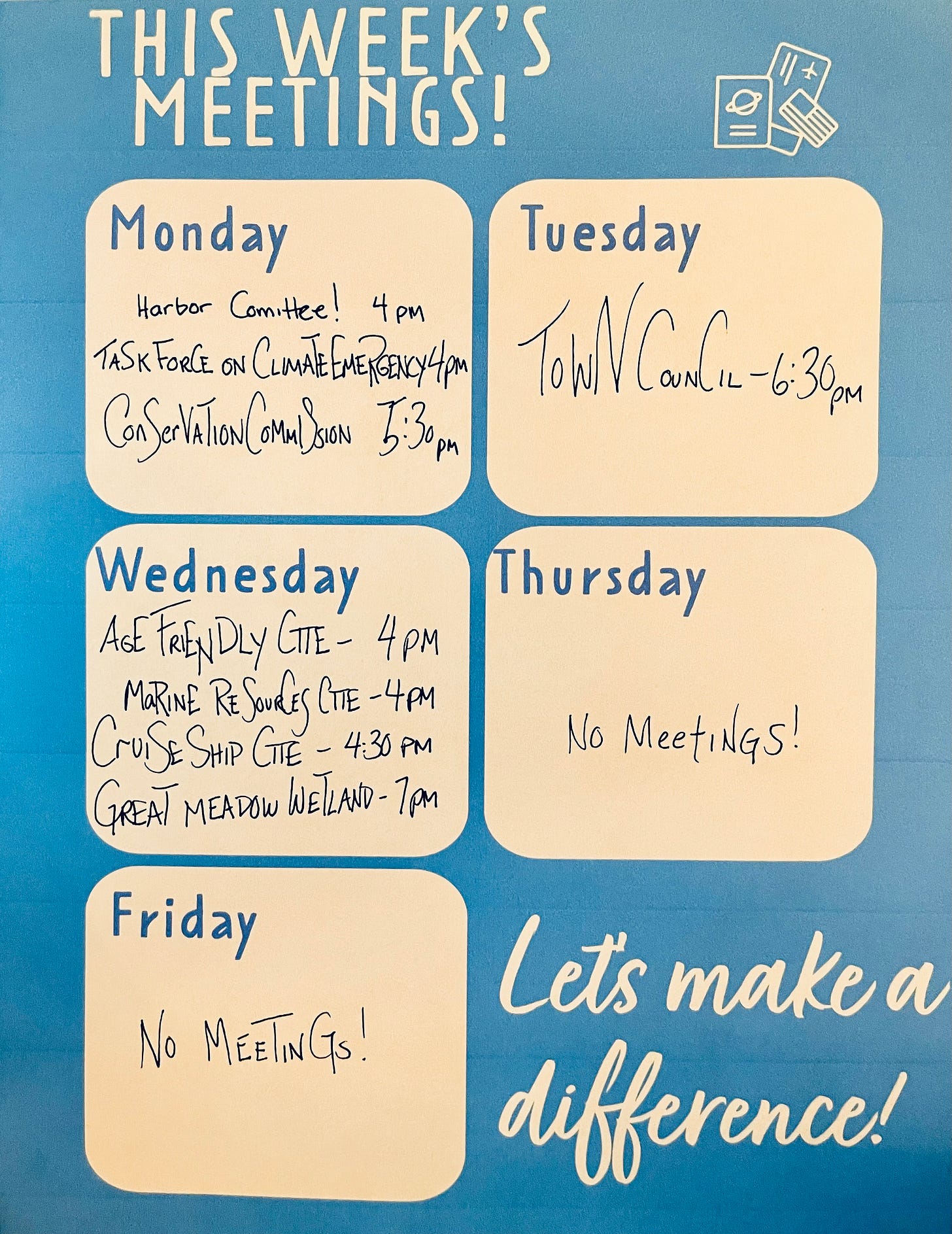 MONDAY
4:00 PM - 6:00 PM
@Council Chambers
Harbormaster Chris Wharff has a brief update on Harbor Operations B. There will also be further discussion on planning process items from GEI.
4:00 PM
@Auditorium
There will be quick updates on the Community Resilience Partnership and the Climate Ambassadors meeting, a report about the Conners-Emerson building project, Eben Salvatore's update on the GEM season, Laura LAST NAME will talk about EV charger locations. The group will also talk about the upcoming budget, looking at biodiesel to replace heating oil, solar panels and community scale.
November 14, 2022, 5:30 PM - 8:30 PM
@3rd Floor Meeting Room – Suite 301
TUESDAY
6:30 PM - 9:00 PM
@Council Chambers
Town Manager Kevin Sutherland will not be at the council meeting and the group has a lighter agenda compared to the last few months. There will be public hearings on amendments to the General Assistance Ordinance and Vehicles and Traffic Ordinance.
Councilors will hear an update on the Comprehensive Plan. Finance Director Sarah Gilbert will give a report on the first four months of fiscal year 2023.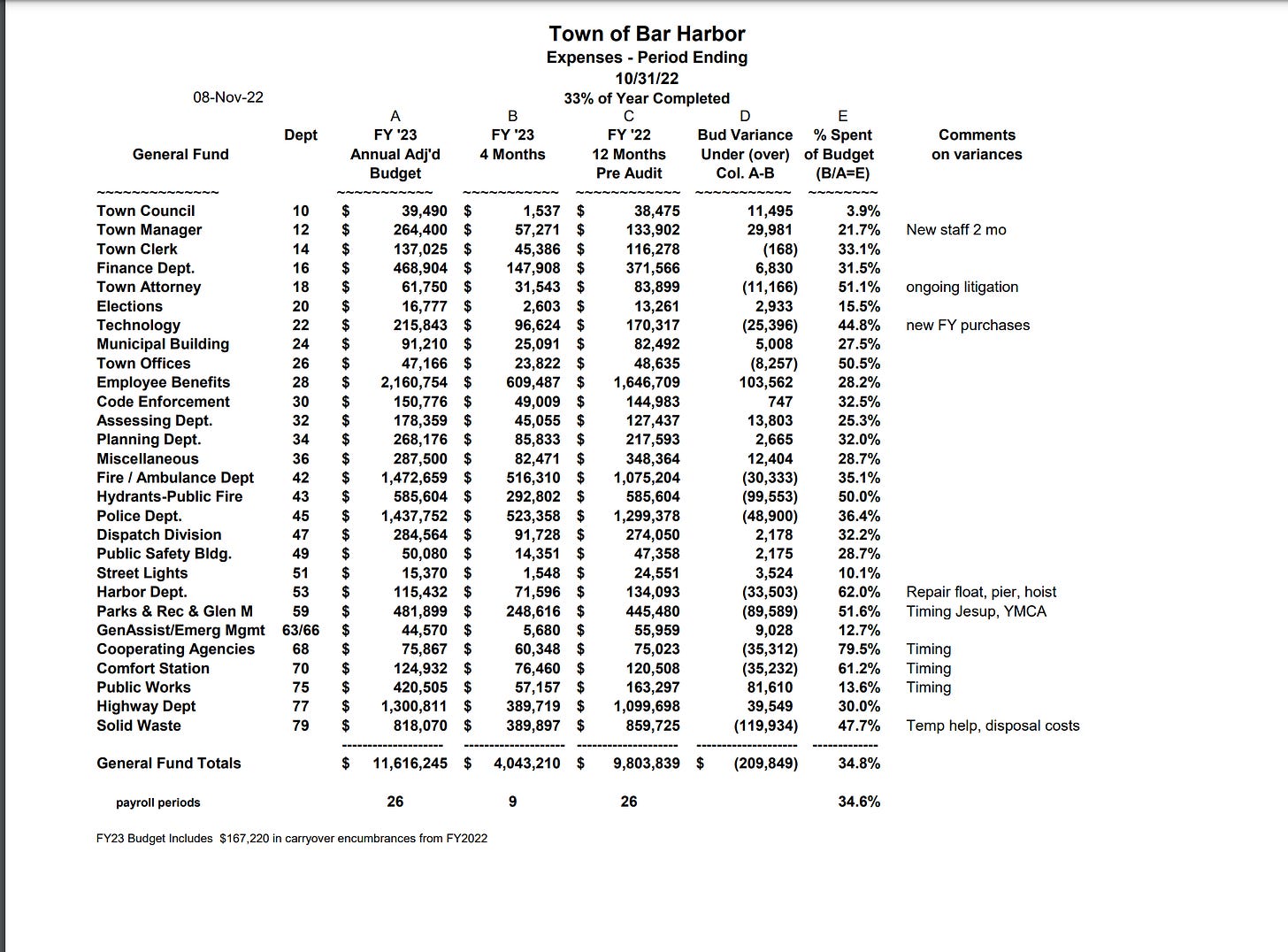 William Herrmann has applied for a new taxi license (Acadian Cab). There could be a motion "to maintain the maximum annual payouts under the Town's Health Reimbursement Plan and to establish the maximum annual payouts under the Wage Stipend program as specified in the memo of November 9, 2022 from Betsy Spear."
The council could also tweak the town's personnel rules.
According to Sutherland,
"With last month's approval to move forward with Consolidated Communications (CCI) to provide the Fiber Network for town facilities, we've also partnered with them to assist the Town in applying for grant monies to further build out Fidium (Fiber to the home) to the under/unserved parts of Bar Harbor.

"The first step in this process is to develop a town wide comprehensive report of where the needs are and to map the information so that we have a competitive application in the grant process." – Manager's Memo – Town Council Meeting of November 15, 2022 Page 3
They've received a bid from Brian Lippold of Casco Bay Advisors and the council could authorize Sutherland "to sign the contract with Casco Bay Advisors utilizing up to $15,000 of American Rescue Plan Act funds as permitted by Federal law."
WEDNESDAY:
4:00 PM - 5:00 PM
@3rd Floor Meeting Room – Suite 301
The Age Friendly Committee had not put out an agenda at press time.
4:00 PM - 5:00 PM
The Marine Resources Committee had not put out an agenda at press time.
4:30 PM - 5:30 PM
@Council Chambers
The committee will review the 2023 season, talk about election results, and receive an industry environmental update.
Restoration of the 116-acre Great Meadow wetland will be discussed at a public scoping meeting at 7 PM at the YWCA of Mount Desert Island located at 36 Mount Desert Street in Bar Harbor.
Public comment will be accepted online Nov 11-Dec 10.
More at go.nps.gov/AcadiaNews
---
Bar Harbor Story is a reader-supported publication. To receive new posts and support my work, consider becoming a free or paid subscriber.