What happens when the creative and the practical meet?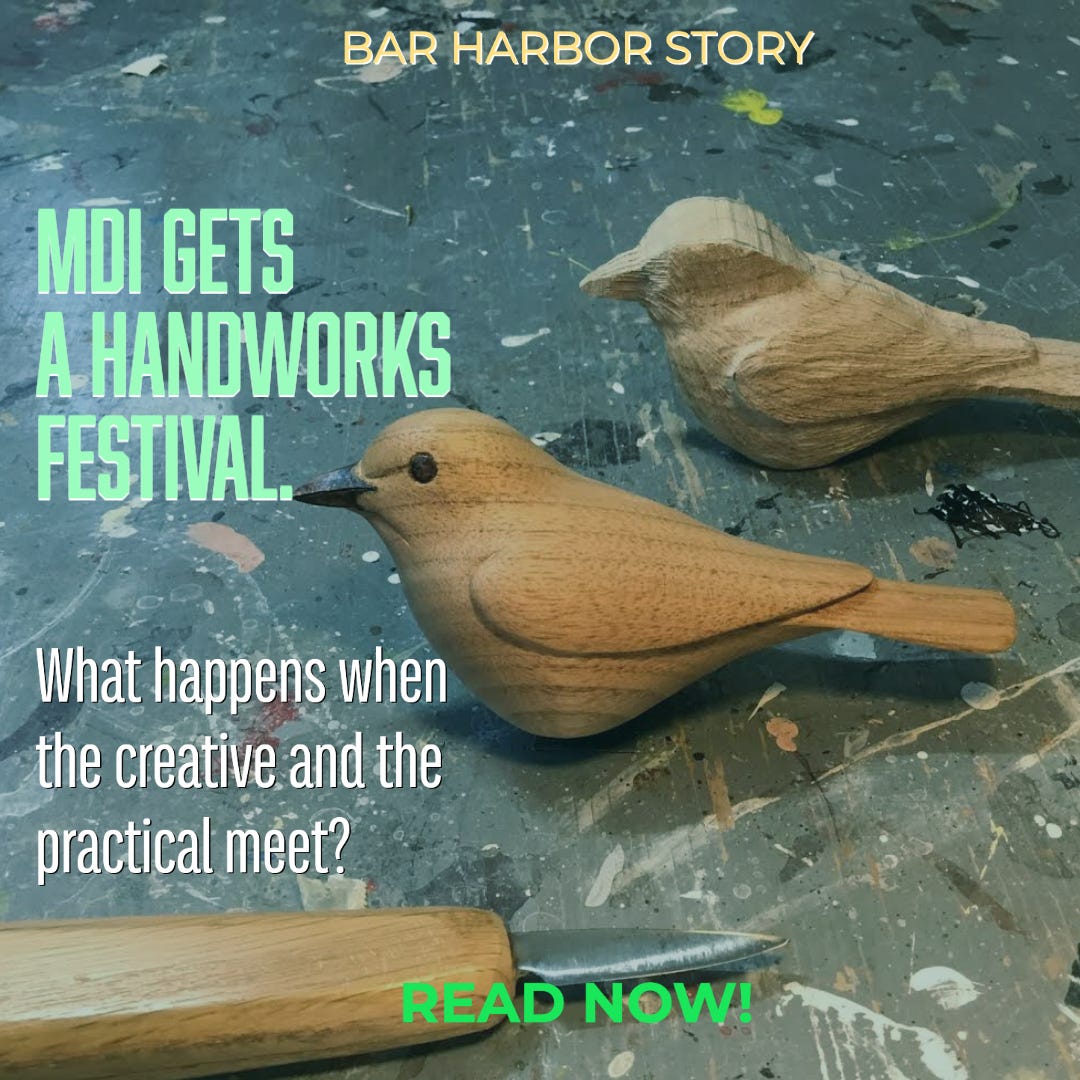 TOWN HILL AND SOUTHWEST HARBOR—Southwest Harbor's Wendell Gilley began his work life as a master plumber, going into the depths of buildings, battling spider webs and probably a few mice traps to thaw a frozen pipe, fix an oil burner. He climbed into boats and made tank parts. And on many a frigid night or early morning, he ventured out of his house to bring heat back to someone's home.
But a lot of his other times, this capable man spent looking to the sky, hunting game birds and then cooking them. According to the Wendell Gilley Museum, "Preparing birds for cooking, he was taken with the beauty of their feathers and wished that he could "stuff them and save them." This desire led to a correspondence course with The Northwestern School of Taxidermy. The Gilley Plumbing shop soon became a mini museum of mounted birds."
Just as he transformed wood to birds, he transformed his calling.
His art led to thousands of hand-carved birds and a legacy of teaching craft by hand. This fall, an upcoming handworks festival combines the hardworking skill of artisans with the opportunity to learn a new craft, a homage, in a way, to Gilley.
The Fall Handworks Festival, created by the Wendell Gilley Museum and ArtWaves runs from November 5-16. Festival goers can take classes in carving a comfort bird, advanced knitting, cornhusk dolls and other offerings. Classes will be offered at the museum in Southwest Harbor and ArtWaves' Town Hill campus.
ArtWaves' new Executive Director Nikki Moser said, "Handworks Festival honors the connections between the creative and practical. For example you need a basket to carry things but the design; form, color, texture, material, of that basket influences your every interaction with it. By making with our own hands and in conversation with a mentor, we shift our sense of value for the material, for the purpose, for our time and for the knowledge passed to us."
Moser has just begun her tenure at ArtWaves and said the Fall Handworks Festival was an exciting place to start.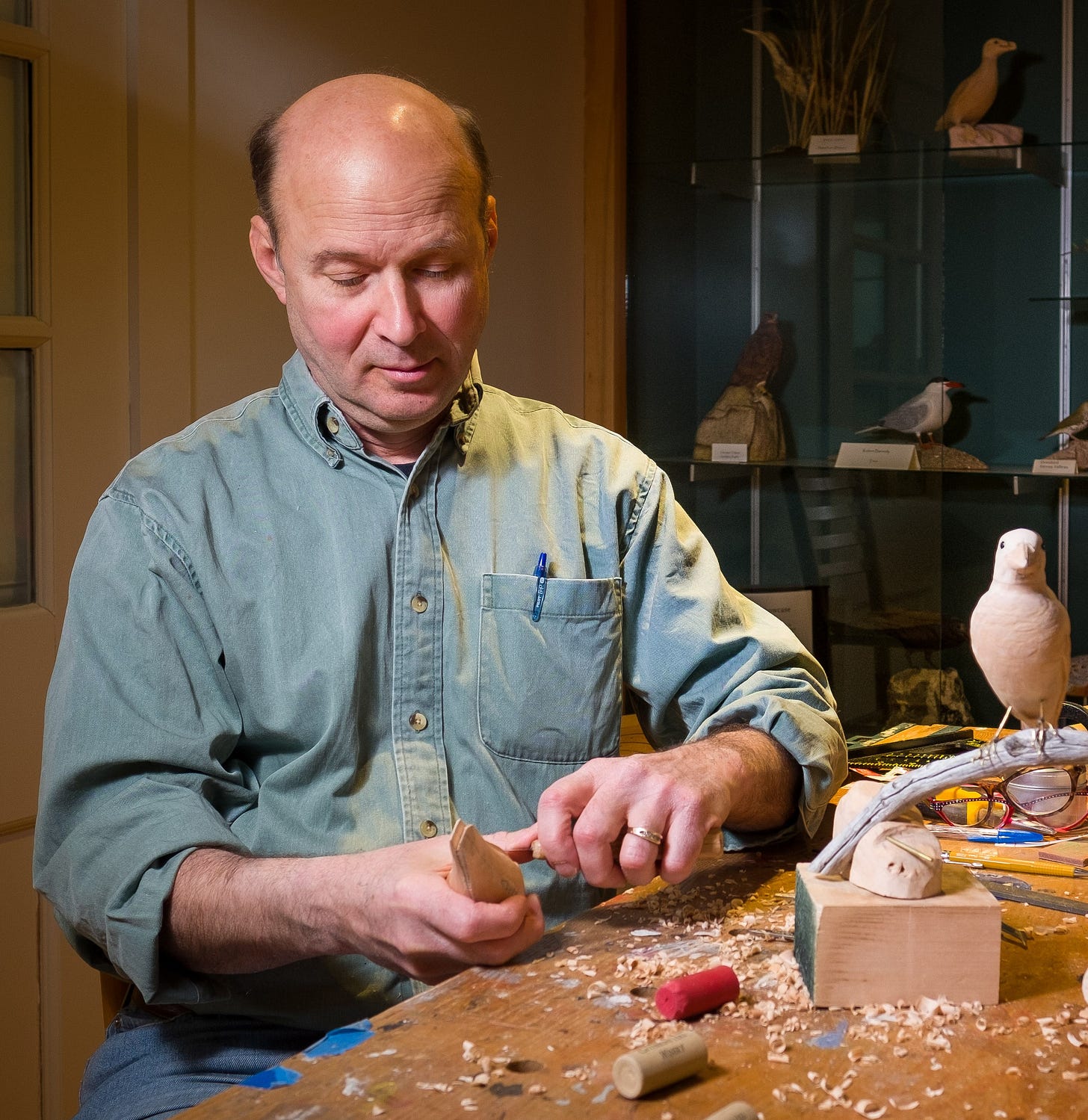 ---
THE BENEFITS OF THE FESTIVAL
Mount Desert Island doesn't lack for residents who are good at something, including science, running, painting, writing, cooking, and exploring. That exploring might focus on the trails of Acadia National Park or the ocean or the self or the pros and cons of short-term rentals. At the same time, many islanders know or want to know the joy of creating things with their own two hands.
The Fall Handworks Festival looks to heighten that exploration aspect and creating solid projects with the hands.
"There are actually a lot of respected studies that show working with your hands is good for you. It relieves stress and improves your mood. There are measurable results of this; endorphins and serotonin are released in your body, and cortisol—the body's main stress hormone—decreases. There's also the satisfaction of making something and learning something new. A festival like this one gives you the chance to learn something new, or improve a skill you already have. As busy as our lives are these days, it can be hard to find opportunities to try new things. There's also the community aspect; it can be fun to work with other people learning a new skill, and doing communal activities forges and strengthens community bonds," the Gilley's Director of Engagement and Communications Mel Rice said.
According to ArtWaves' Board President Julie Meltzer, "The idea for the Fall Handworks Festival came to us because when we did a Handworks Festival for the students at the Trenton School last spring. Many of the adults asked why we did not have a Handworks Festival for the adults!"
So the work began to plan one. The festival is over two weekends and has eight classes.
"We know that learning in a low-stress environment and making things with others is therapeutic and contributes to wellness. That in itself is a great reason to do this!" Meltzer said.
"My hope is that, if we are successful and we can get funding/sponsorship in future years, we can have an annual event that spans over three weekends (instead of two) and includes 12-14 artist instructors (instead of nine) that locals can look forward to each year! It will be a great way to make new friends, learn or refine techniques, create gifts for others, find a new passion, or, perhaps, make some extra money around holiday time!" Meltzer said.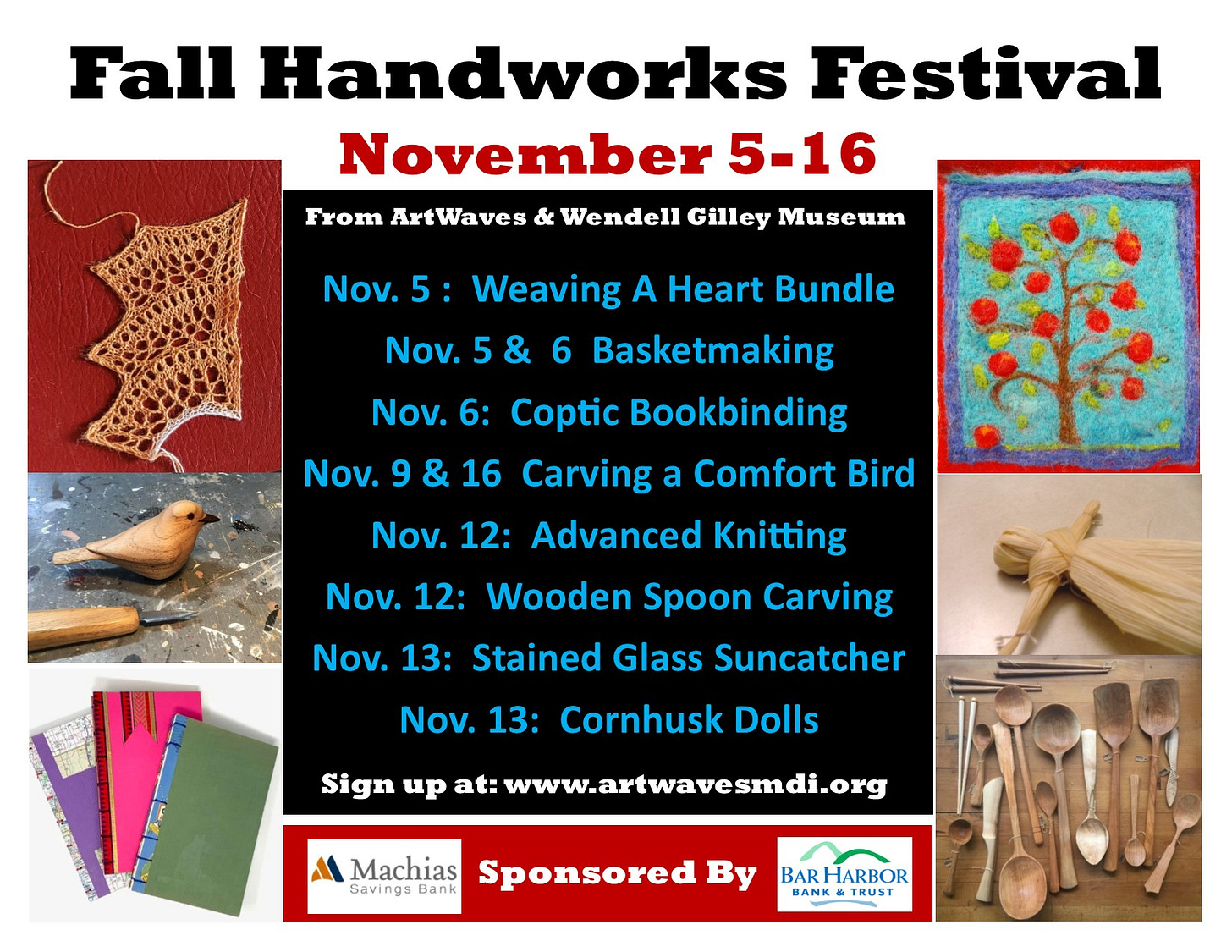 It will culminate in an exhibition in December.
"The December 3 exhibit at the Wendell Gilley Museum will be a time for artists and instructors to share their work, for show or sale. So that could be something to look forward to as well!" Meltzer said.
The event was supported by grants from Machias Savings Bank and the Bar Harbor Bank and Trust
"I am excited because with the support of our grant partners we can offer these classes at a reduced rate and compensate our artists for sharing the breadth of their experience," Moser said.
Those artists include Susan Merrill, Bob Sattler, Anna Low, Steve Valleau, Susan Dewey, Troy Dickens, Lisa Roy, Dave Roy, Kathie Pratt and Liz Cutler.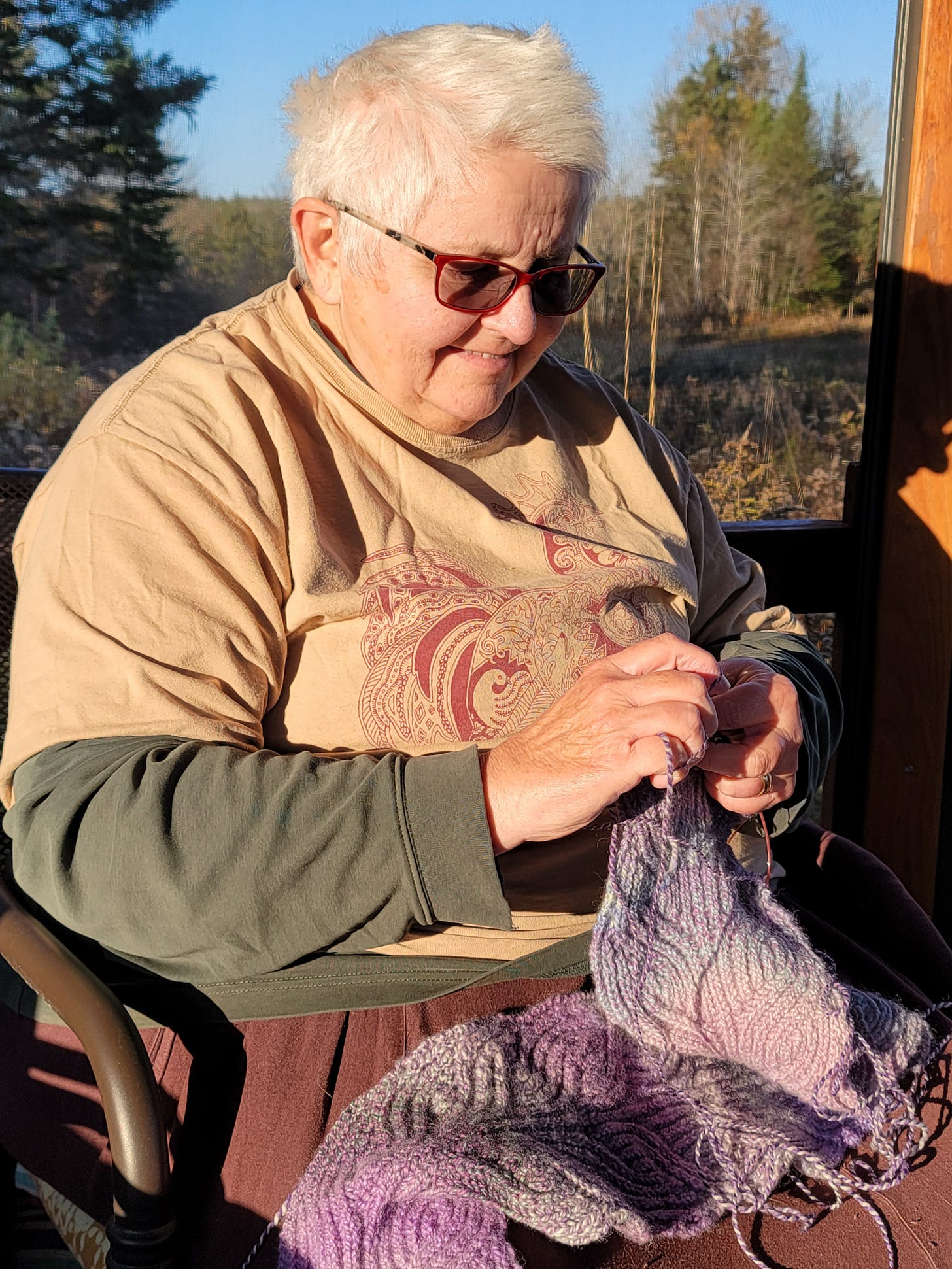 ---
MATCH MADE IN HANDWORK HEAVEN
Rice said that the Gilley got involved because Meltzer approached them with the idea of the collaboration. "It fit perfectly within our mission and sounded like a lot of fun and something good to do for the community."
That natural fit corresponds with the museum's focus on education and arts programming.
"The Gilley has been expanding our programs and events a lot in the last few years and this festival fit well with the sorts of things we're doing. Our mission is to connect people to nature through art, and to preserve and promote the work and legacy of Wendell Gilley. Wendell spent a LOT of time teaching carving to other people. This was a natural fit for us, with a great community partner," Rice said.
"This is a pilot program and it's something we're hoping to continue doing these sorts of things together. It fits with both organizations' missions. Each of these classes gives students a few hours to get away, learn something, and create something themselves. And hey, when the zombie apocalypse comes, don't you want to be able to knit and carve and weave and felt and make toys for your kids," Rice said.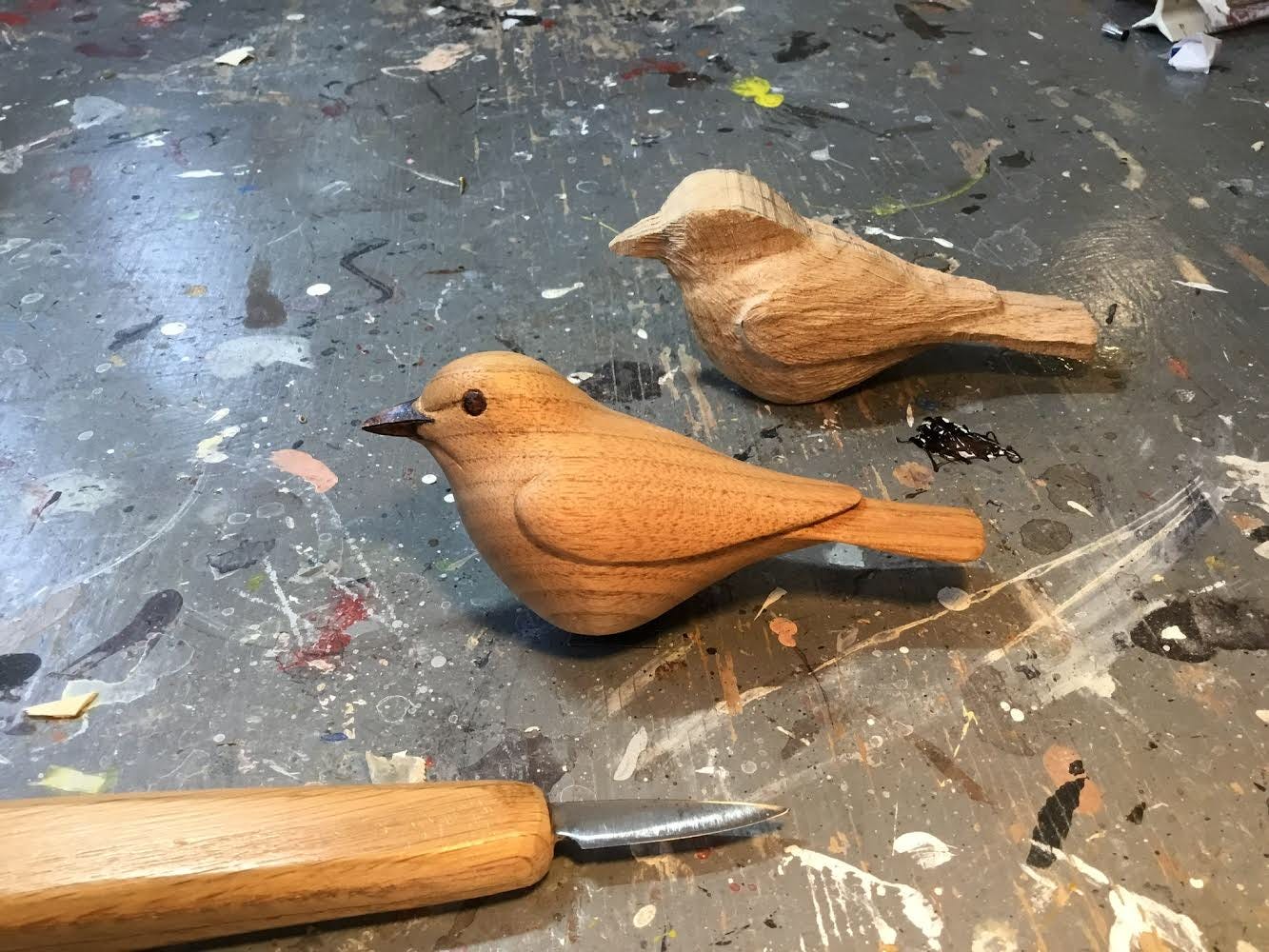 ---
CLASSES OFFERED (Click on link for more information)
Weaving a Heart Bundle with Susan Merrill (at ArtWaves)
Saturday, November 5th
Making a Ribbed Basket with Bob Sattler (at ArtWaves)
Part 1:Saturday/Part 2: Sunday November 5-6th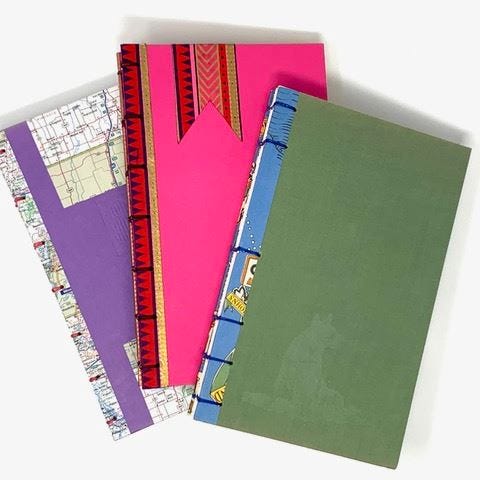 Coptic Bookbinding with Anna Low (at ArtWaves)
Sunday, November 6th
Carving a Comfort Bird with Steve Valleau (at the Wendell Gilley)
Two Wednesday afternoons: Part 1/November 9th and Part 2/November 16th
Anatomy of Knitting with Susan Dewey (at the Wendell Gilley)
Saturday, November 12th
Beginning Greenwood Spoon Carving with Troy Dickens (at ArtWaves)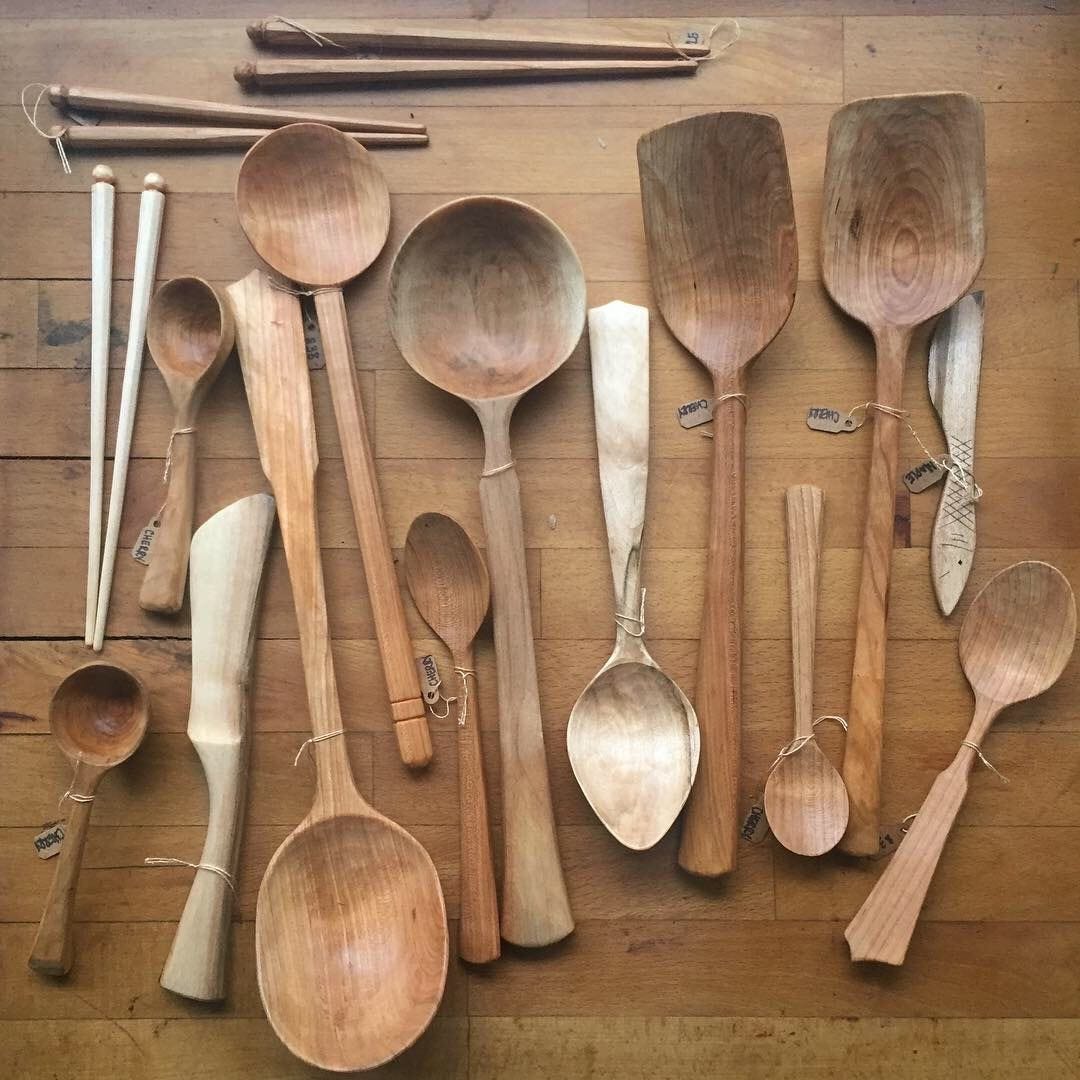 Saturday, November 12th
Stained Glass for Beginners with Lisa and Dave Roy (at ArtWaves)
Sunday, November 13th
Making Cornhusk Dolls with Kathie Pratt (at ArtWaves)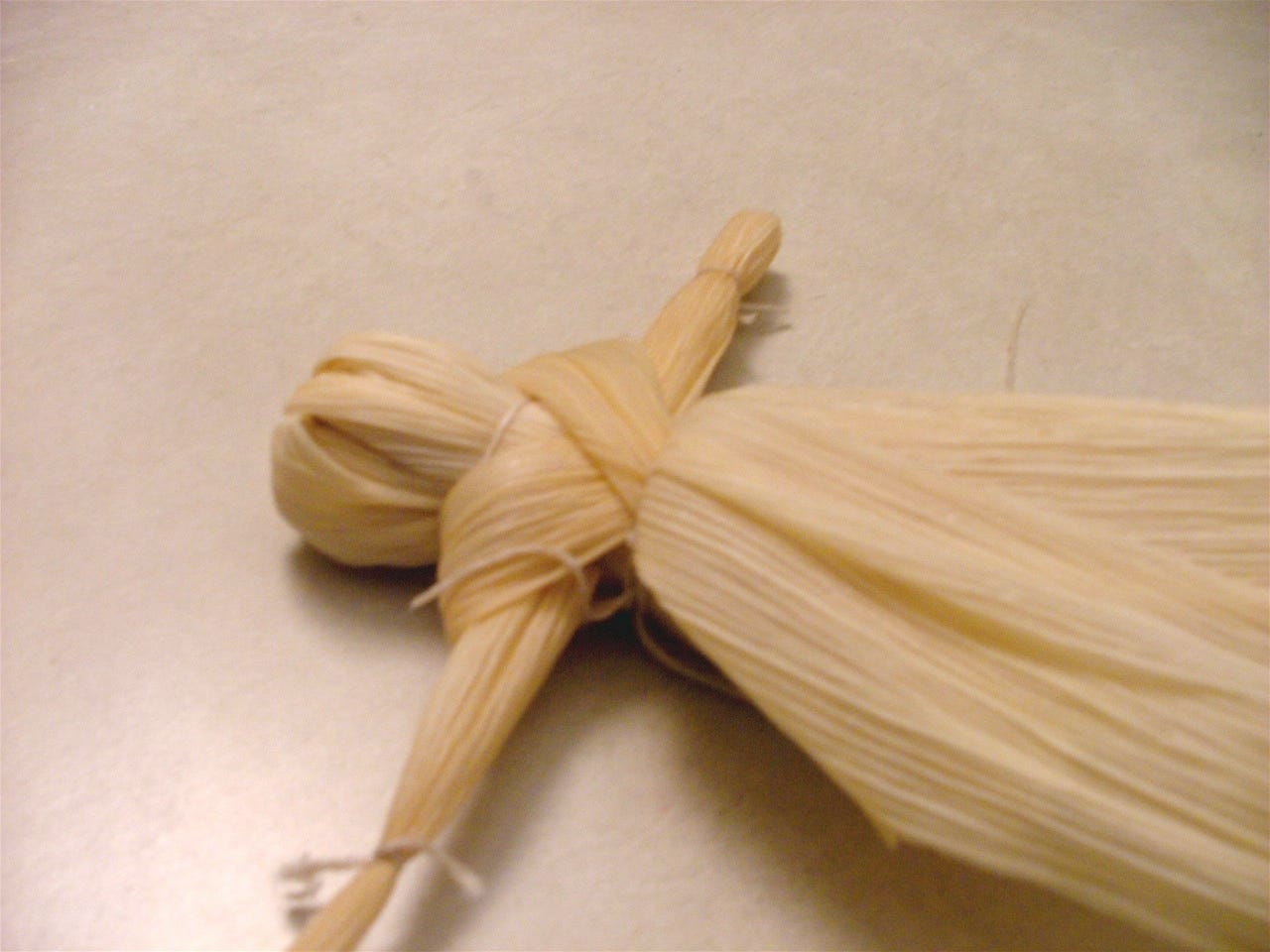 Sunday, November 13th
Making a Felted Rug with Liz Cutler (at ArtWaves)
Wednesday, November 16th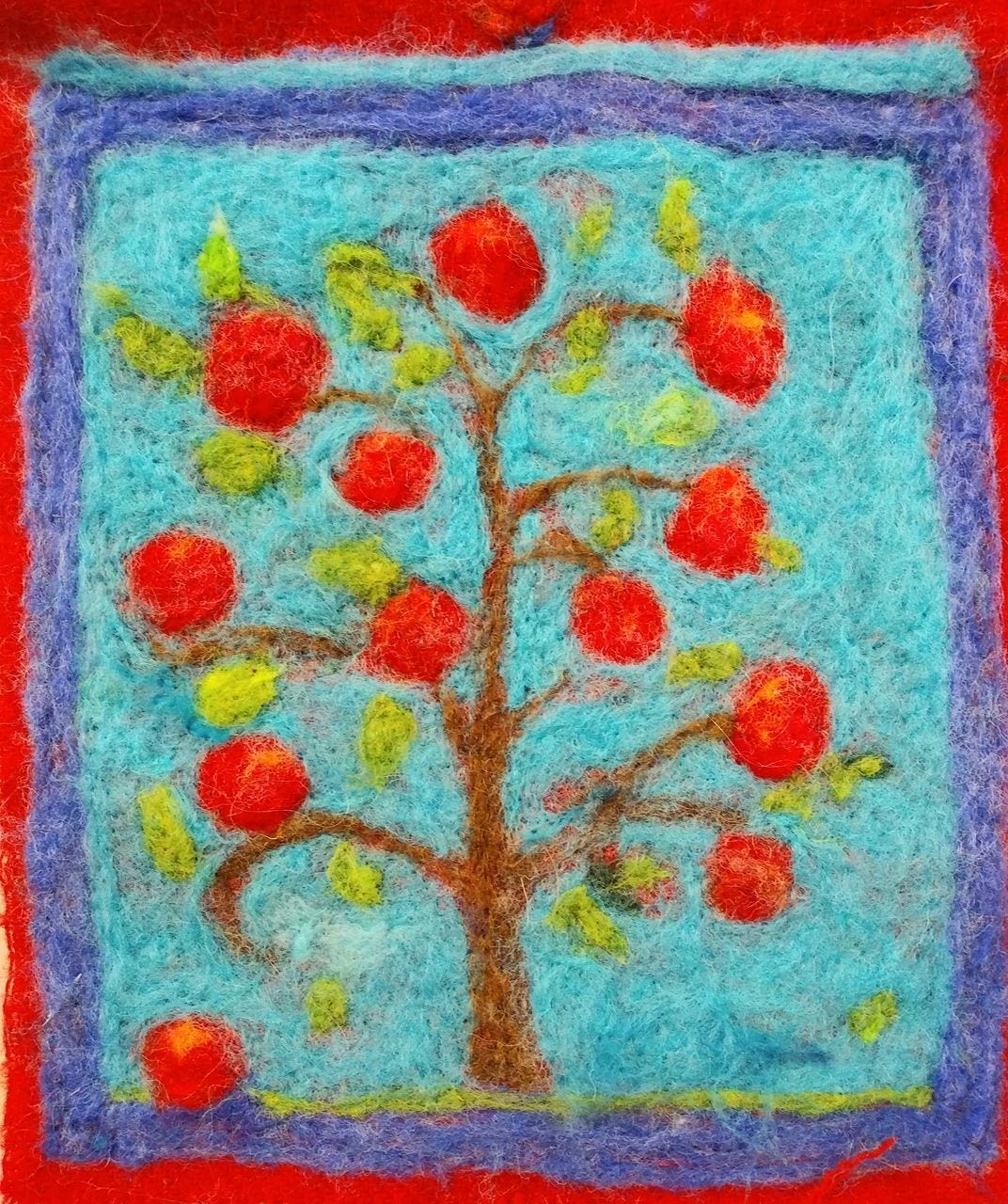 ---
LINKS TO LEARN MORE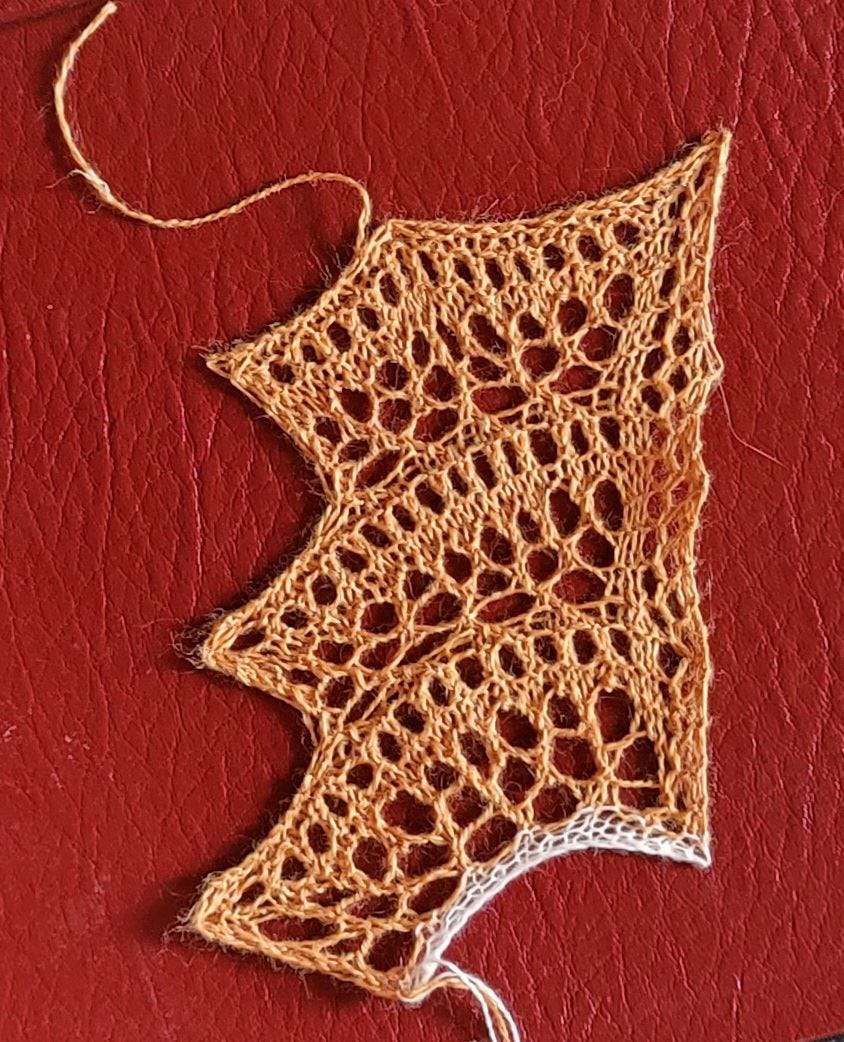 ---
Bar Harbor Story is a reader-supported publication. To receive new posts and support my work, consider becoming a free or paid subscriber. Thank you for being here! I'm just one person, so any support or like or comment means a lot to me.