Public encouraged to attend event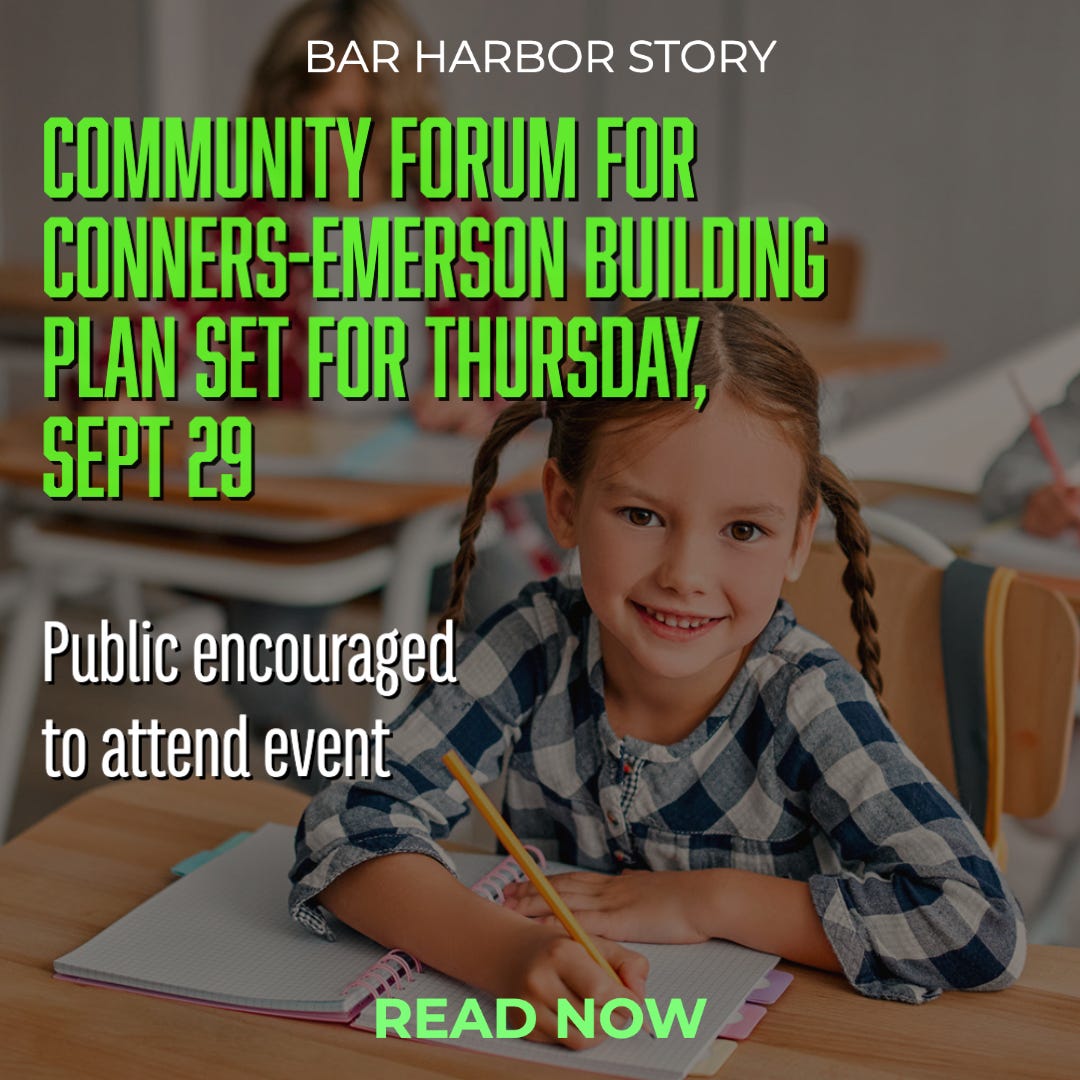 BAR HARBOR—Leaking roofs? Check.
A boiler system that might not last much longer? Check.
Horrible pick-up and drop-off situations? Check.
The Conners-Emerson School will be hosting a community forum in the cafeteria on September 29 from 6 to 8 p.m. about the buildings' needs and a future plan to make a better and safer learning environment for students, staff, and parents. The forum is specifically about the building project.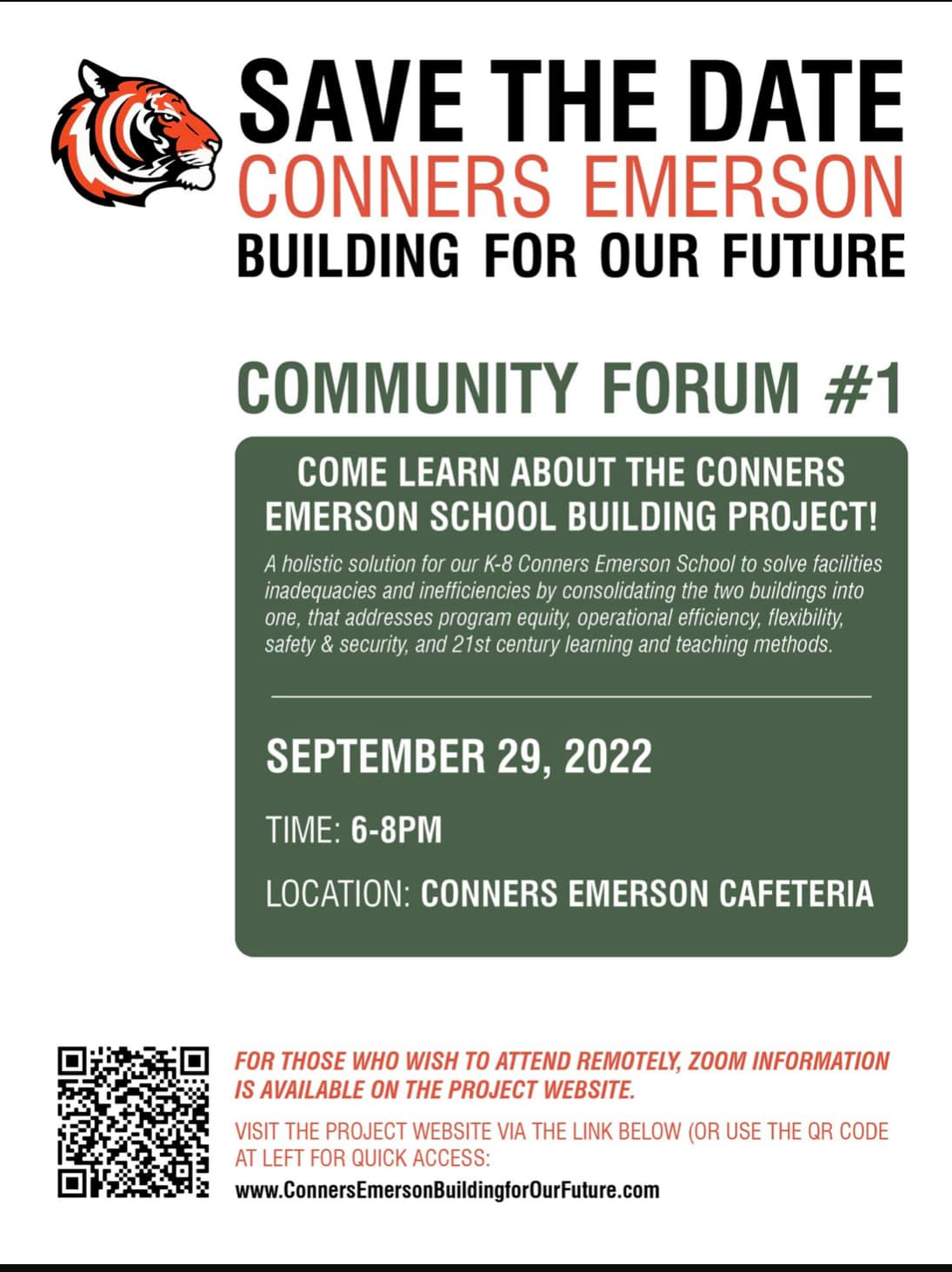 The flyer for the first community forum says that the project is "a holistic solution for our K-8 Conners Emerson School to solve the facilities' inadequacies and inefficiencies by consolidating the two buildings into one."
This, it said, would "address program equity, operational efficiency, flexibility, safety, and security and 21st Century learning and teaching methods." The school committee has previously supported deconstructing the approximately 71-year-old Conners building and instead creating a two-story building that would be attached to the approximately 60-year-old Emerson building. The Emerson building would also be renovated.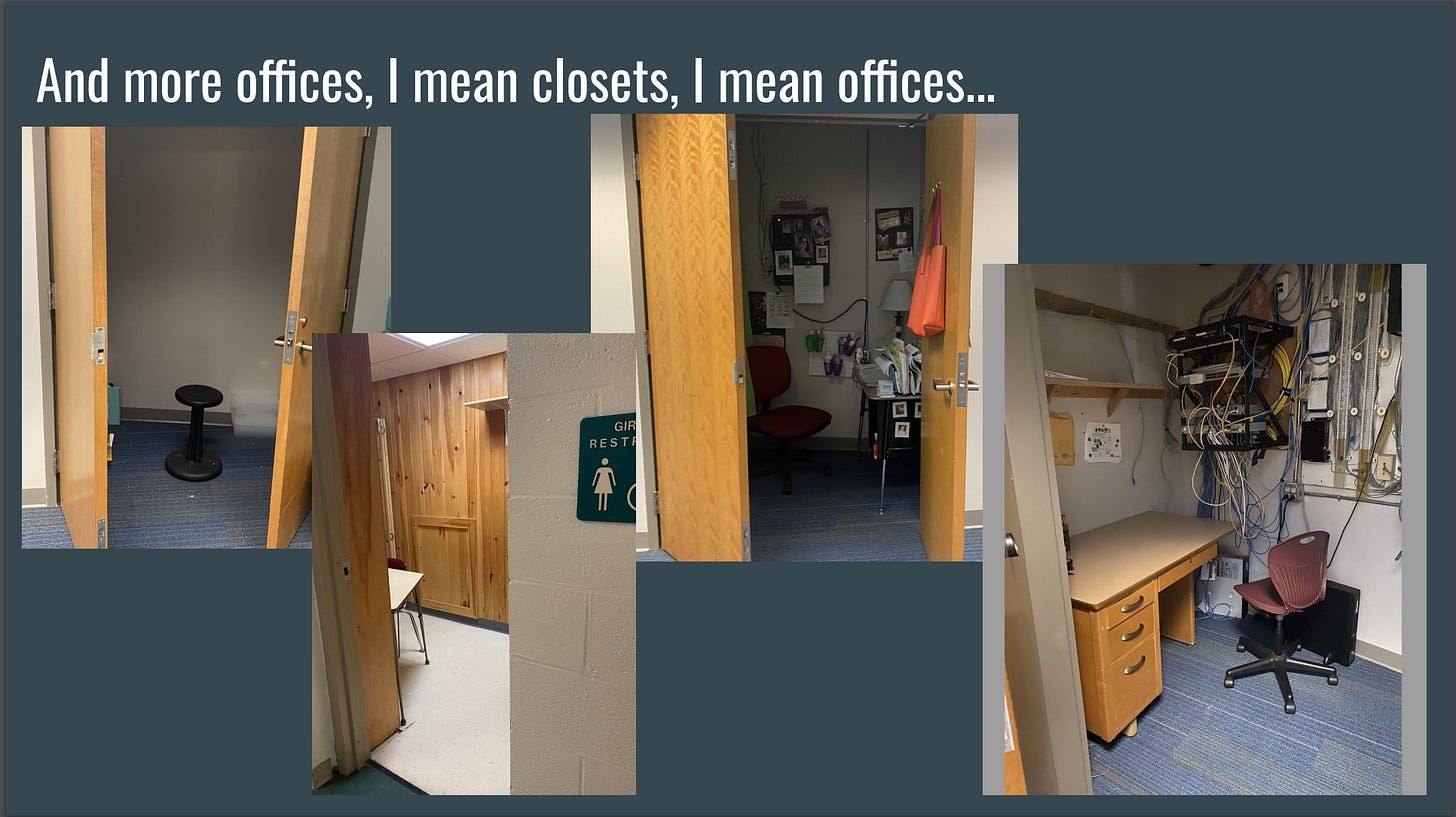 In the November 2021 election a $3 million bond was approved by a margin of 1682 to 400. That bond pays for more designs for the school's renovation or remodel.
A pdf on the website shows the needs for the building. Including "space shuffles" and "drop-off zone inadequacies, closets that are offices, challenging special education spaces, worries about the safety of students moving between buildings, and a lack of outdoor spaces and spaces for "specials." The pdf also shows the nurse's office, teachers' rooms, and the small gym and has a disclaimer thanking the town and the custodial staff.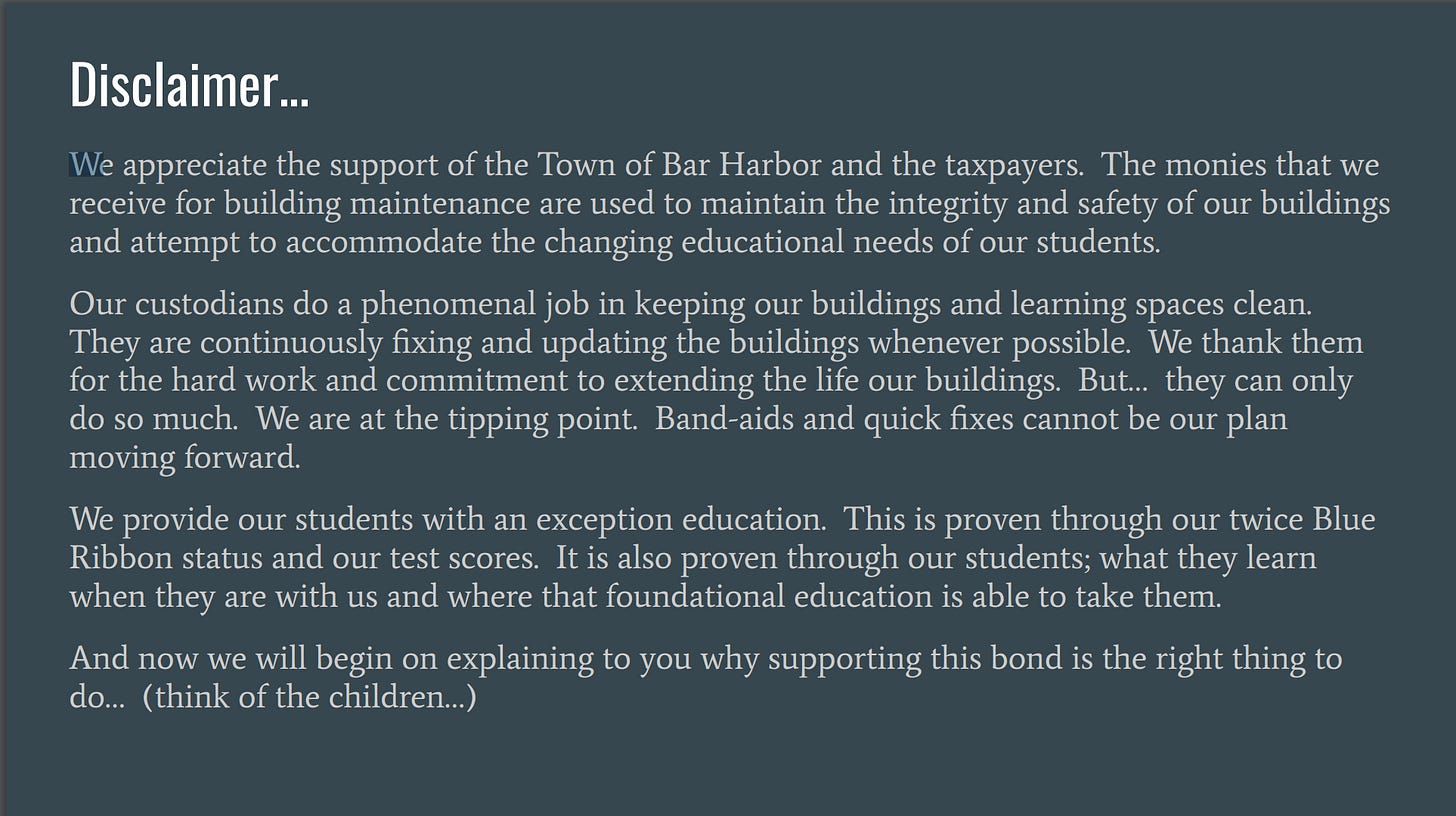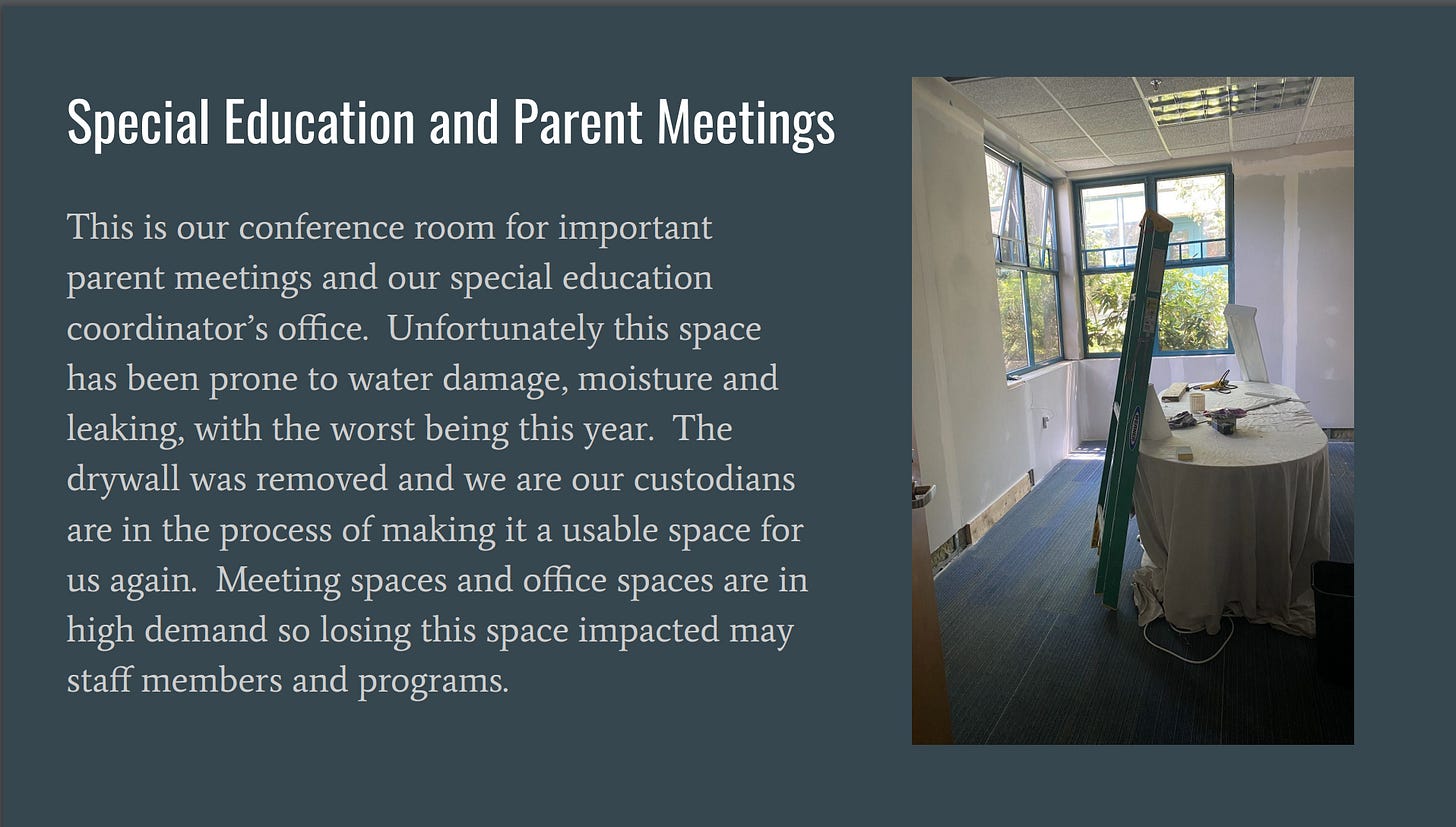 The pdf concludes,
"What if we didn't need to worry about the roof leaking or finding a private space for a conversation or reminding parents to dress their children in layers because of the lack of insulation and cold classrooms. What if our students and teachers had an upbeat place to eat lunch with windows. What if students didn't have to waste precious instructional time in getting dressed to walk between buildings in frigid weather. What if our custodians could spend their time cleaning rather than fixing and rigging the building. What if we didn't have to juggle adequate spaces for teachers and students to work in. What if we had a gym that didn't have our spectators and cheerleaders weren't mere inches from the inbound play. What if our kitchen personnel didn't have to walk outside in all types of weather to get food for lunch service… We are awesome, but imagine, just imagine, how much better we could be…."
---
WANT TO LEARN MORE?
A second community forum's date has not yet been finalized. Information about joining the September 29 forum via Zoom is here.
https://www.connersemersonbuildingforourfuture.com/about
https://www.maine.gov/doe/index.php/schools/facilities
---