Week of April 24 2023
APR 24, 2023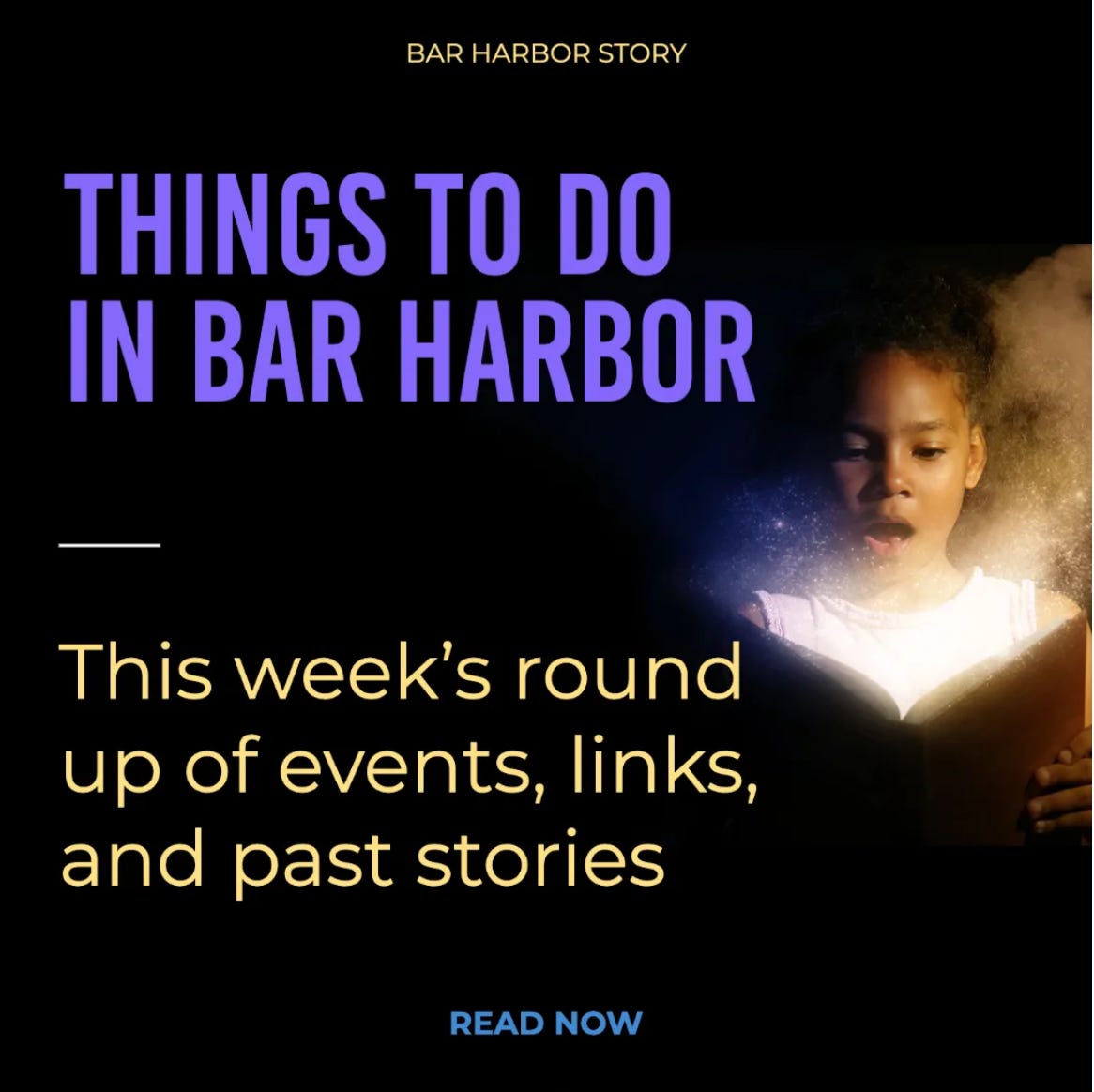 It's our weekly round-up, and I may have missed some things so apologies!
To check out our news stories from the past week. Click on the archive section and you'll see them in chronological order.
---
GET YOUR HERO ON!
BAR HARBOR FIRE DEPARTMENT
To check if Bar Harbor Fire Department is currently hiring, please go to the town's jobs page.
But even if it isn't, you can become a call member
Becoming a call force firefighter requires extensive training, hard work, and dedication to the community. We rely on call force firefighters to respond quickly to emergencies, to perform firefighting duties, and to provide assistance and support to career firefighters. To be a fall force firefighter is to have a chance to aid and serve the community, which is an extremely rewarding experience.
---
Business Narcan Education Interest Survey
Deputy Chief John Lennon is offering free Narcan training to island businesses.
By equipping individuals with naloxone and training to identify and respond to an overdose, the potential delay between the onset of an opioid overdose and the delivery of life-saving care can be reduced to seconds.
Training takes less than 45 minutes with time for questions & answers. There was a business training in the council chambers of the Bar Harbor Town Office in the fall, with hopes to do the same again for businesses soon.
If interested in participating please fill out this survey
---
Heartsaver First Aid CPR AED Training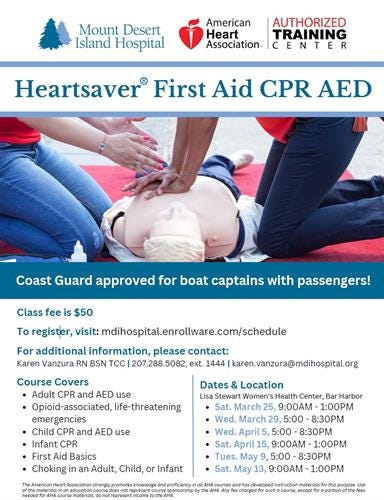 Date and Time

Tues. May 9, 5:00 – 8:30PM
Sat. May 13, 9:00AM – 1:00PM
Location
Lisa Stewart Women's Health Center
Bar Harbor
Fees/Admission
$50
Website
http://mdihospital.enrollware.com/schedule
Contact Information
Karen Vanzura
Send Email


For additional information, please contact:
Karen Vanzura RN BSN TCC | 207.288.5082, ext. 1444 | karen.vanzura@mdihospital.org
---
Get Your Adventure Golf On!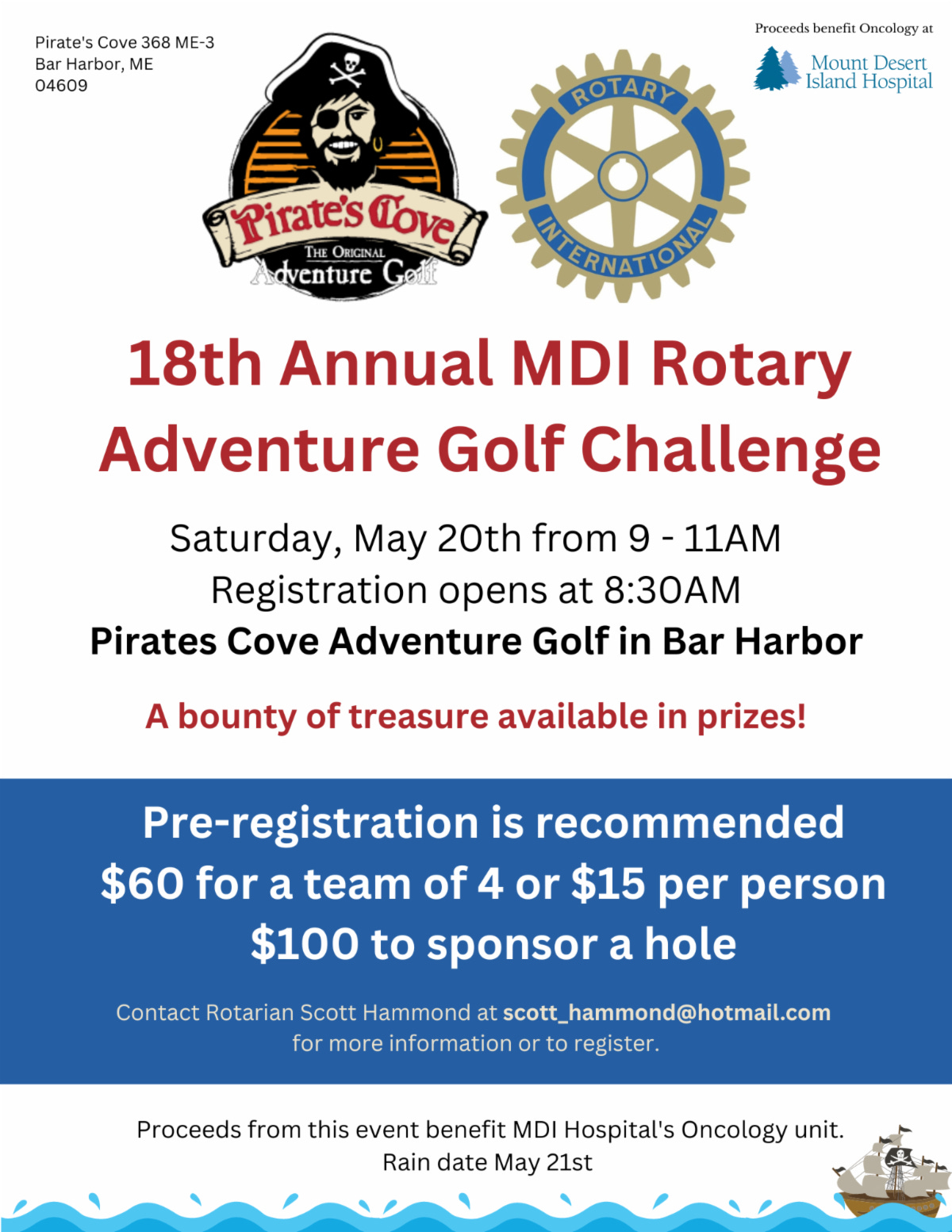 ---
---
Get Your Climb On!
---
Family Climbing Night At Camp Beech Cliff
For novices or experienced climbers, our indoor 30-foot wall provides an instructional and exciting experience. Our programs are designed for a variety of ages and include equipment (harnesses and helmets) and belay instruction from trained staff. Children under the age of 15 must be accompanied by an adult. Pizza and healthy snacks will be available for sale. In addition to climbing, the gym is open, and recreation equipment will be available to be used by all participants.
Date and Time
Beginning January 13th and running every Friday through April 28
*There will be no Family Climbing Nights on February 24 or April 21*
5:00 PM – 7:30 PM EST
Location
Camp Beech Cliff Eagle's Nest Gymnasium 264 Beech Hill Rd. Mount Desert, ME 04660
Fees/Admission
$5 per participant
Website
https://www.campbeechcliff.org/climbing-wall
Contact Information
2072440365
---
Get Your Resources and Learning On!
Join ACTT for the next in-person session of the Climate Ambassadors Program, a highly participatory program designed to support community members in becoming effective communicators about and participants in climate solutions by providing an overview of climate science and impacts, solutions, and, importantly, how to effectively communicate about climate change. The ambassadors program supports residents as they tap into their unique skills and networks to take meaningful climate action and inspire others to join them. This program free and open to anyone, no prior knowledge or training is required.

Most importantly, the program provides a sense of community and collaboration in effectively addressing climate change.

The session will run from April 25 – May 23 and will include five in-person meetings, scheduled for Tuesday evenings from 5:30 p.m. through 7:00 p.m. Interested in participating? Please fill out this brief form and we will be in touch!
---
Effective Action for Social Change
A workshop with Quaker activist George Lakey and climate advocate Sue Inches.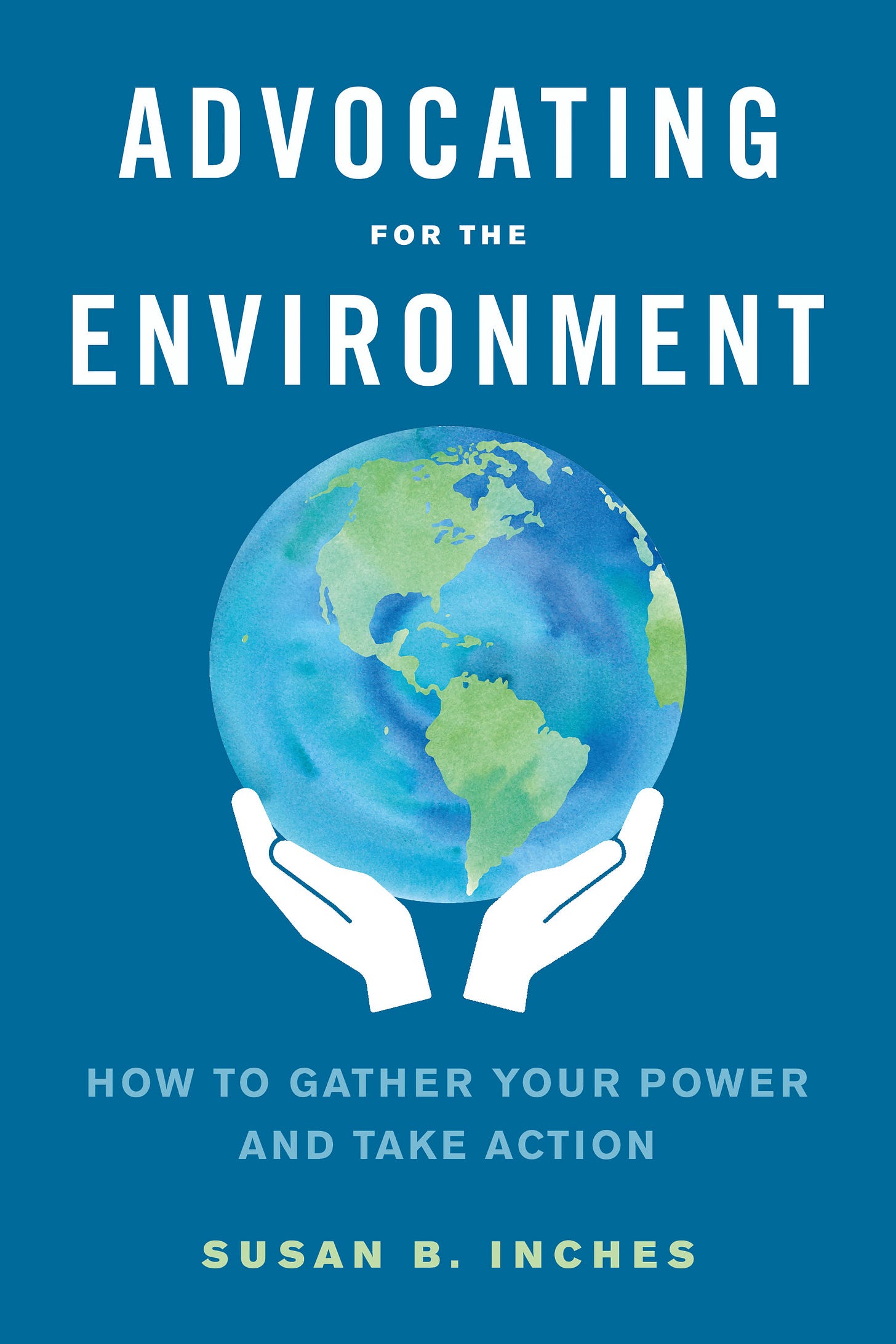 Date and Time:
May 3, 2023
2:15-4 p.m.
Location:

Thomas S. Gates, Jr. Community Center
College of the Atlantic
Cost:

Free of charge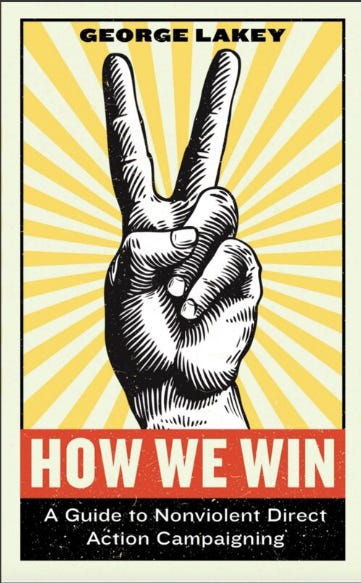 And then . . .
At the Jesup . . .
Finding Hope in the Face of Polarization and Climate Change: A Conversation with activists Sue Inches and George Lakey will be on Wednesday, May 3rd at 7 p.m.
Join activists Sue Inches and George Lakey to find out why the disruptions we face may be the best opportunity we've had in years to create a future that is compassionate, peaceful and healthy.
This event is a hybrid program and registration is required to attend either in person or on Zoom. Register at jesuplibrary.org/events/hope or email eventsignup@jesuplibrary.org.
We have the press releases for both events here.
---
MUSEUM OPENING DAY!
La Rochelle Mansion and Museum.
View three floors of exhibits, walk through the gardens and more. barharborhistorical.org/visit.
Join the Bar Harbor Historical Society as we reopen the La Rochelle Mansion and Museum on April 26. Come inside and learn about Bar Harbor's history, take a walk through our gardens, view our three floors of exhibits, and lounge on the piazza! Whether you prefer self-guided tours or guided tours (now currently on off every Friday at 10 a.m.), you're bound to have an unforgettable experience! For more information, please head to our website to plan your visit: barharborhistorical.org/visit.
Time
10-2
127 West Street
Bar Harbor
Fee:
---
Maine Tourism Association's 101st Annual Meeting & Toast to Tourism
May 16, 2023
This year the Maine Tourism Association is hosting its 101st Annual Meeting at the Sebasco Harbor Resort in Phippsburg, sponsored by Bay Ferries – The CAT. Learn about the state of Maine's Lobster Industry and how to build an easy-to-manage content marketing plan aligned with your business goals from marketing experts Ric & Jessica of Sutherland Weston Marketing Communications. There will be a great opportunity to network at the Toast to Tourism Cocktail Hour in the afternoon and to end the evening with a traditional Maine lobster bake and honoring Bob Meyers, this year's recipient of the Hall of Fame Award.
---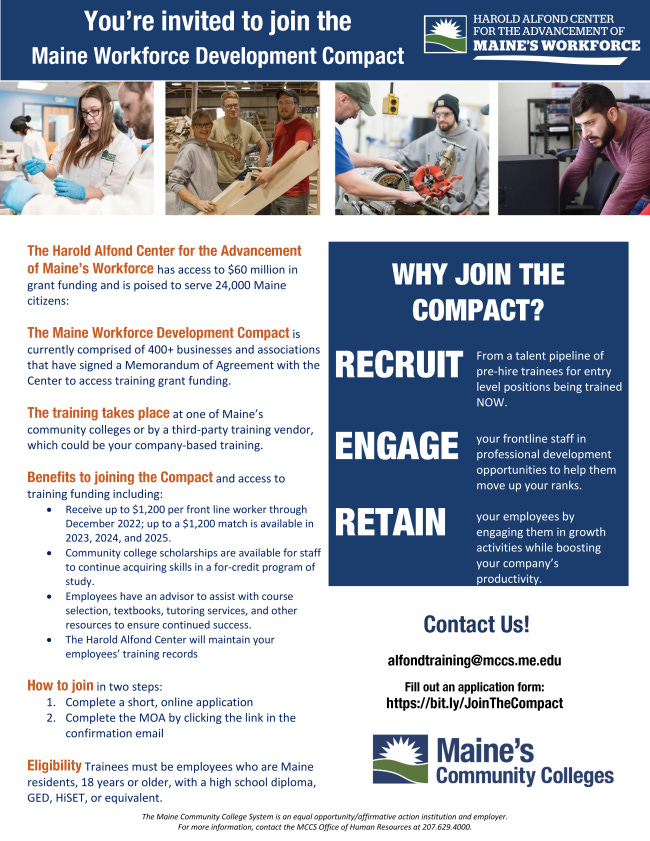 ---
Get Your Knowledge On!
Cars & Coffee: Season Opener!
Seal Cove Auto Museum welcomes the community to gather and celebrate the start of the driving season! For their 60th year they look forward to welcoming familiar faces and new friends.
Admission to the outdoor event is free. Museum admission is offered at a reduced rate of just $5 during the hours of the event, with free admission for youth under 18.
Free refreshments including fresh coffee and donuts will be offered.
SATURDAY, MAY 13,
10 AM – 1 PM\
---
Electric Cars Galore!
In celebration of Drive Electric Earth Day, the Bar Harbor Task Force on the Climate Emergency welcomes you to attend our second annual free Electric Vehicle Showcase in Bar Harbor, Maine. We have invited many local owners to put their cars on display allowing you to get real ownership, reliability, range, charging and technical questions answered by the people who own and drive them. We expect some to offer short road-trips around town so you can experience the thrill of riding in an EV. We have invited local electric car and bike dealers to help you learn about new EV offerings, costs, incentives, rebates and how to purchase. Come and learn about a new zero emission vehicle rental service in town allowing you to explore the area in the very near future. Check out MDI High School's fully electric school bus. Now is a great time to consider the switch to a zero emissions vehicle. We know EVs are an important part of minimizing green house gas emissions and resolving the global climate emergency. We hope to see you there!
Date and Time
Saturday Apr 29
10:00 AM – 2:00 PM
Location
Bar Harbor Congregational Church and Reel Pizza Parking Lots,
33 Kennebec Place,
Bar Harbor
Fees/Admission
Register using the link to attend: https://driveelectricearthday.org/event?eventid=3803
Website
https://driveelectricearthday.org/event?eventid=3803
---
Get Your Book On!
VIRTUAL WRITE ON! WRITING GROUP
Want support for your craft? The Write On! writer's group has been meeting at the Jesup since 2014, and remotely during the pandemic. Each meeting, members may bring in up to 1200 words to read for feedback, and in turn offer feedback to others. Although each member doesn't get to read work every time, the group shares the time fairly. The group meets on Zoom, and hold in confidence what is shared. This group welcomes adults 18 and up writing in many genres. There's no homework–the only commitment is two hours on Saturday mornings.
Date and Time
SATURDAYS
9:00 AM to 11:00 AM
Location
Zoom
How to Attend
Call the library, 207-288-4245, for more about us and how to join, or email info@jesuplibrary.org.
---
STORY TIMES AT THE JESUP!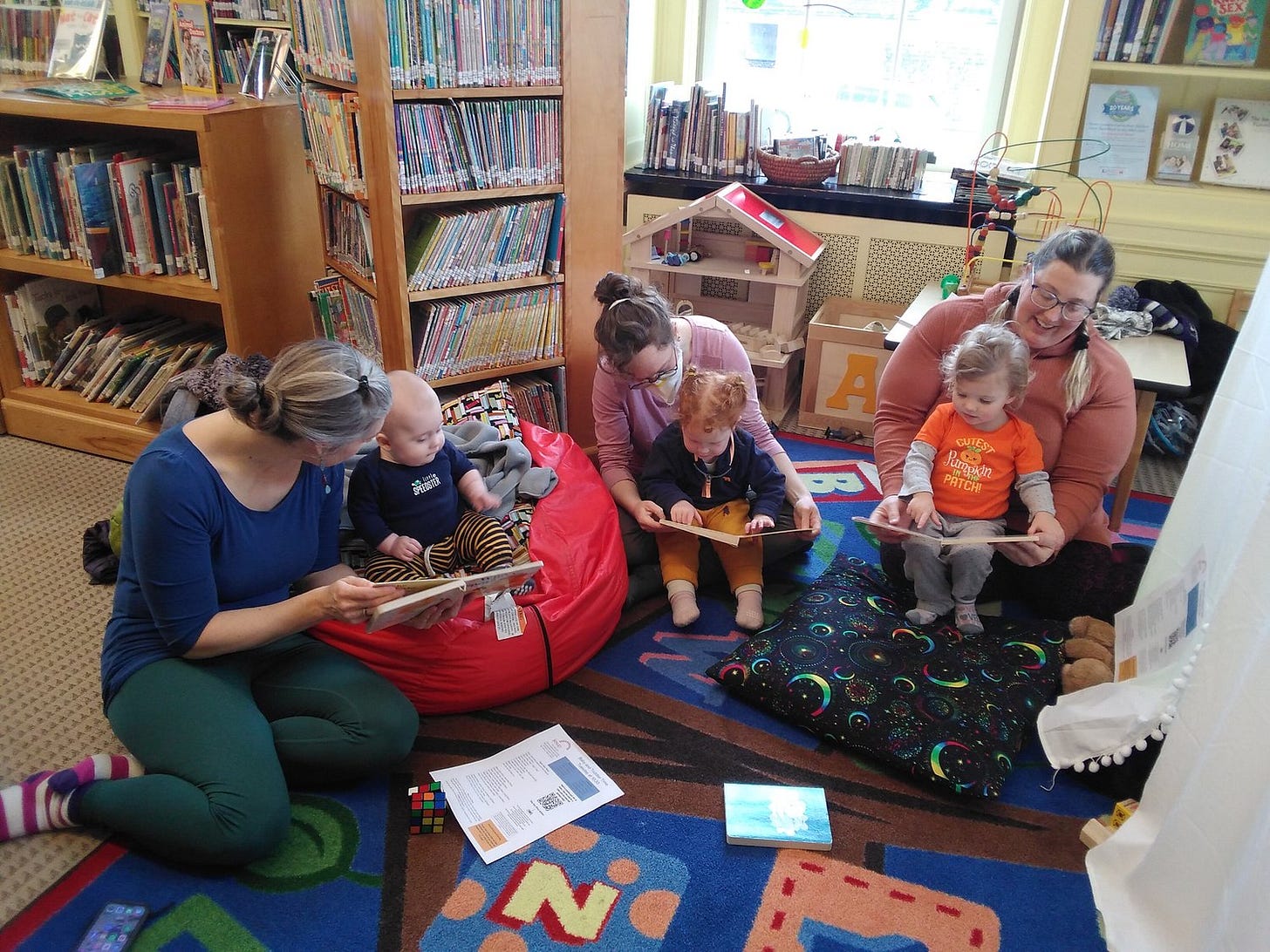 Baby and Toddler Time
Join Abby for fingerplays, songs, and stories! Older siblings are welcome to join in.
TUESDAY, APRIL 4, 2023
10:30 AM 11:15 AM
JESUP MEMORIAL LIBRARY34 MT. DESERT STREET
Preschool Story Time
Preschoolers and their adults are invited to join us on Friday mornings for songs, stories, and a craft! Recommended for ages 3-5.
FRIDAY, MARCH 3, 2023
10:30 AM 11:15 AM
JESUP MEMORIAL LIBRARY34 MOUNT DESERT STREET
---
CROW SUNCLOUD READING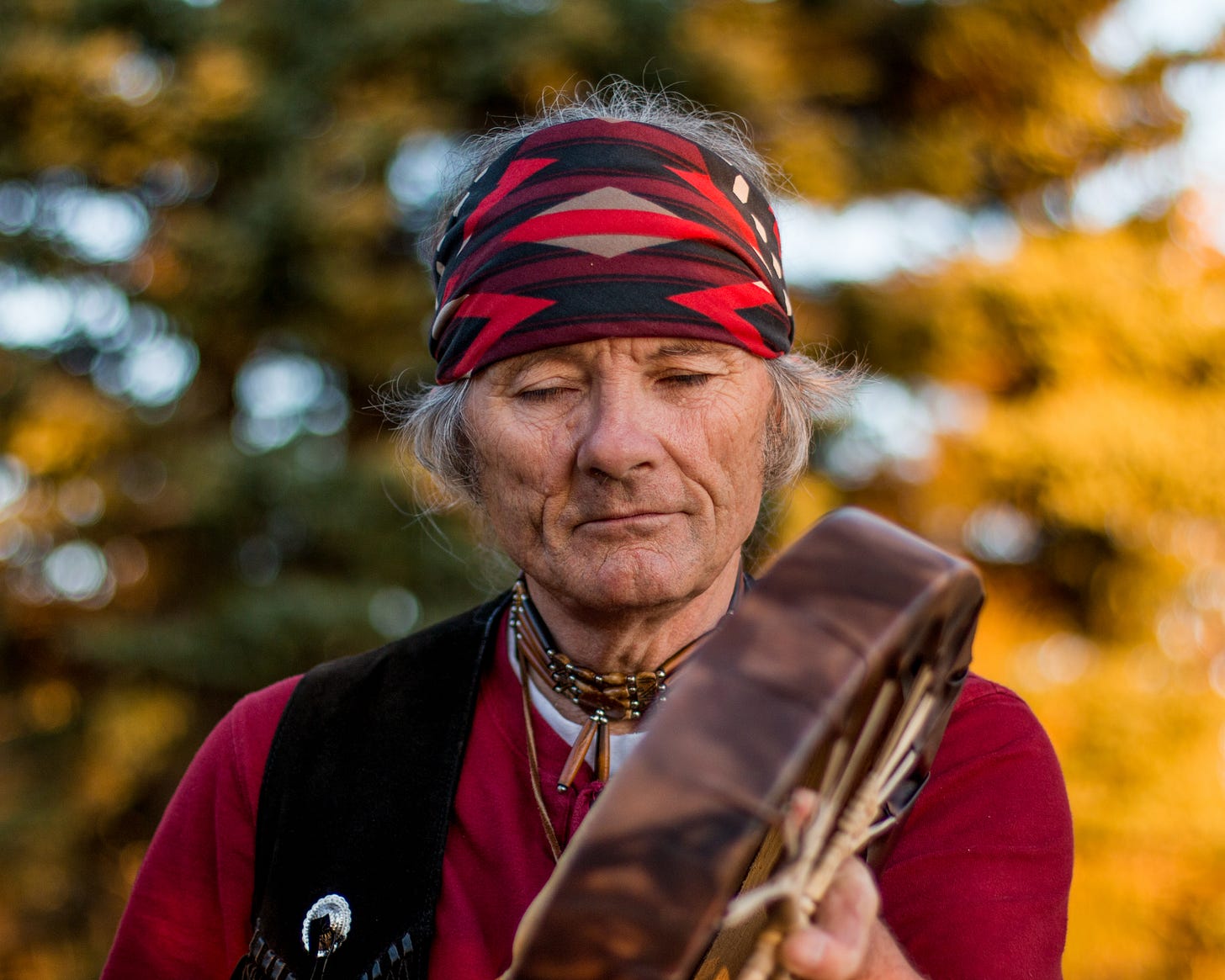 Please join us at the Jesup Memorial Library for a poetry reading with Crow Suncloud on Thursday, April 27th at 7 p.m.
Crow's poetry reading, Surrender to the Sacred, represents a non-secular representation of his experiential journey through personal encounters that have, over time, become transformed from estrangement and suffering into alignment with multi-dimensional, redemptive gifts of sobriety, self-forgiveness, and wellness. My contemplative poetry is characterized by references to the natural world, spiritual principles of non-violation, and respect for the arts as primary vehicles for clarity and healing of both the individual and the collective during these pivotal times.
Crow Suncloud (aka Tom Newman) was born in 1955 and grew up in Southwest Harbor, Maine where his deeply rooted love of Mount Desert Island and his mixed heritage of Passamaquoddy and Scotch continues to inform his spirit and his writing. Crow is currently residing with his wife in Albion, Maine, and is working on Inner Woods, a collection of poems spanning over four decades. In 2003, he published a chapbook titled Going Through Winter, and in 2010 he released a CD titled Poems on the Edge of Time. Crow contributes vocals, spoken word, and indigenous percussion for the Maine-based indie-folk duo Timbered Lake.
Crow has read his poetry at assorted literary venues throughout New England including The Abbe Museum in Bar Harbor, The Geraldine Dodge Poetry Festival in New Jersey, and The Common Basis Theatre in Manhattan. In addition to hosting community poetry readings, Crow has produced public programs regarding the work of former poet laureate Stanley Kunitz and has collaborated to produce concerts celebrating the poetry and songs of Leonard Cohen.
This event is a hybrid program and registration is required to attend either in person or on Zoom. Register at jesuplibrary.org/events/suncloud or email eventsignup@jesuplibrary.org.
---
BEER HIKING!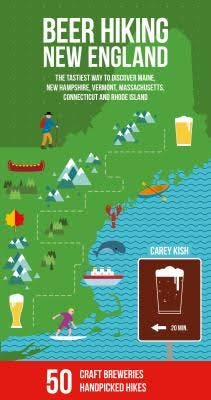 Please join us at the Jesup Memorial Library for author talk with Carey Kish who will be discussing his book Beer Hiking New England on Thursday, May 4th at 7 p.m.
To create this diverse ensemble, the author, Carey Kish, traveled over 300 miles on foot and tasted more than 230 different beers to bring readers this great selection of hikes and brews. This full-color guidebook showcases a wide variety of fun beer hikes in Maine, New Hampshire, Vermont, Massachusetts, Connecticut, and Rhode Island, from easy walks to moderate rambles and strenuous climbs. Each hike leads through stunning scenery and features a nearby brewery or a brewpub where a refreshing local craft beer awaits. Hike descriptions include details on access, difficulty, duration, points of interest, history, and, at trail's end, a recommended beer with notes on its appearance, aroma, and taste. You'll also get an insider's look at each brewery and their creative and passionate craftspeople. Beer Hiking New England is part of the global Helvetiq Beer Hiking series which has sold more than 200,000 copies in France, Germany, Switzerland, Canada and the US. With as many as 50 carefully selected New England hikes, this particular edition makes expertise on New England beer readily available in a rich collection that fits into the palm of your hands.
Carey Kish is a seasoned hiker, outdoors writer, beer enthusiast and longtime New England denizen. Kish has hiked the 2,190-mile Appalachian Trail from Georgia to Maine (twice), the 1,100-mile Florida Trail and the 2,654- mile Pacific Crest Trail from Mexico to Canada. Beer Hiking New England is a product of Kish's lifelong passion for hiking and his love for tasty craft-brewed beer. He is also editor of the AMC Maine Mountain Guide and author of AMC's Best Day Hikes along the Maine Coast. Kish's writing has appeared in the Portland Press Herald and the Maine Sunday Telegram for two decades, and many other publications.
This event is a hybrid program and registration is required to attend either in person or on Zoom. Register at jesuplibrary.org/events/beer or email eventsignup@jesuplibrary.org.
---
BOOK DISCUSSION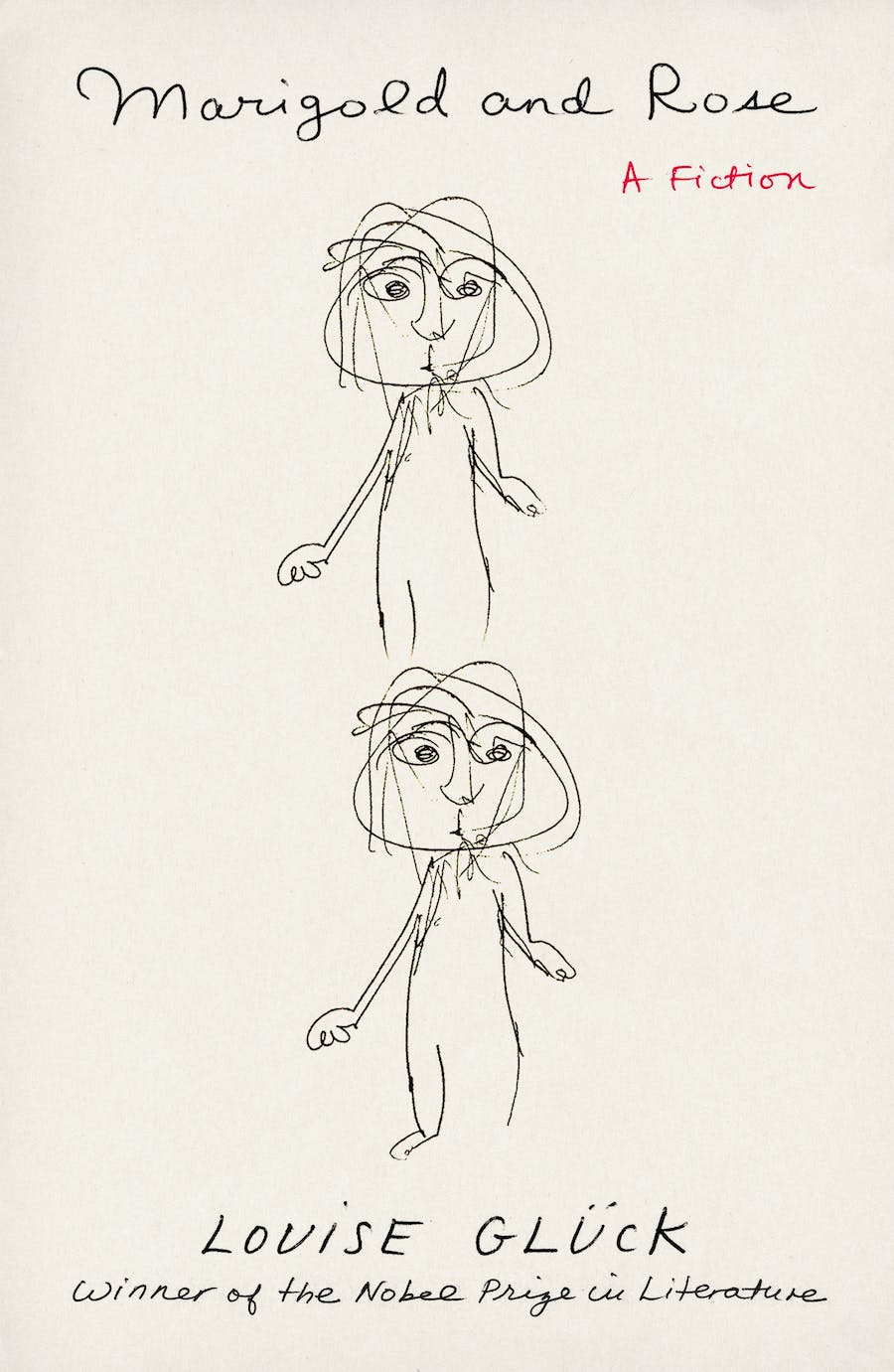 Please join us at the Jesup Memorial Library for a book group discussion of Nobel Prize winner Louise Glück's newest work, Marigold and Rose: A Fiction on Saturday, May 6th from 3 p.m. to 4 p.m.
"We have inner lives, Rose thought." Marigold and Rose: A Fiction is a short (about fifty page) prose-poetry novella that combines fairy tale form, explorations of selfhood, girlhood, and language, and the incandescent act of autobiography to chronicle the first year in the life of twin baby girls. Publisher Farrar, Straus, & Giroux has described Marigold and Rose as in the spirit of Kafka's The Metamorphosis.
Louise Glück won the 2020 Nobel Prize in Literature, and has previously been the U.S. Poet Laureate. In her poetry collections before Marigold and Rose, she draws on the natural world, autobiography, myth, and the inner world to craft works like The Wild Iris and Winter Recipes From the Collective.
This brief novella can be read in one sitting. Please come to the front desk if you would like to request a copy of the book or get a copies of her poetry to discuss. Light snacks and tea will be served. This event is in person only and registration is required to attend. Register at jesuplibrary.org/events/gluck or email eventsignup@jesuplibrary.org.
---
GET YOUR ART ON!
OPEN STUDIO – MEMBER MONDAYS
Members can reserve a table in our studio for an hour or the whole session and have access to our non-consumable tools or use some materials from our stock!$10 for reserved space – participant brings supplies. OR $25 for reserved space plus access to consumable materials; felting, glass, paint, printmaking.Participants under 18 must be accompanied by an adult. Masking, vaccinated, and social distancing for staff and participant safety.
Date and Time
Mondays
2:30 p.m. – 6 p.m. EDT
Location
ArtWaves, 1345A State Highway 102, Bar Harbor
Fees/Admission
$42.00
Website
https://www.artwavesmdi.org/event
Contact Information207-266-0010
Send Email
---
MONDAY & THURSDAY NIGHT FIGURE DRAWING
Please register, space is limited.
Artists will have a few quick warm-up poses then be able to spend time refining a long pose. Registration necessary- ArtWaves maintains distances for safety.The model is the star, no instruction, but plenty of easels, boards, horses, paper, charcoal and fellow friendly artists. Feel free to bring your paints and brushes as well!18 and over, under 18 allowed with parental attendance or prior signature.
Date and Time
Mondays and Thursdays
6 p.m. – 9 p.m.
Mondays 6-9 single pose and Thursdays multi poses
Location
ArtWaves Fine Arts Studio
Fees/Admission
$15 for 3-hour session
Members: $25 month fee
Contact Information
office @artwavesmdi.otrg
Send Email
---
KIDS CRAFTERNOONS
ArtWaves is devoting afternoons of studio (under the big tent) sessions for children to create. Most workshops use unique materials like fiber, ink, stained glass and wax. Weekly themes. Open to kids between 7-11. No skills required.Masks, vax'd (over 5), and distancing for staff and participant safety.
To Register:
Date and Time
Every Monday, Wednesday, and Friday
3 p.m. – 5 p.m.
Location
ArtWaves, 1345A State Highway 102, Bar Harbor
Fees/Admission
$30 materials included or bring some of your own! ($20 for members)
Student membership is $36 a year!
Contact Informationoffice@artwavesmdi.org
Send Email
---
ART AT THE JESUP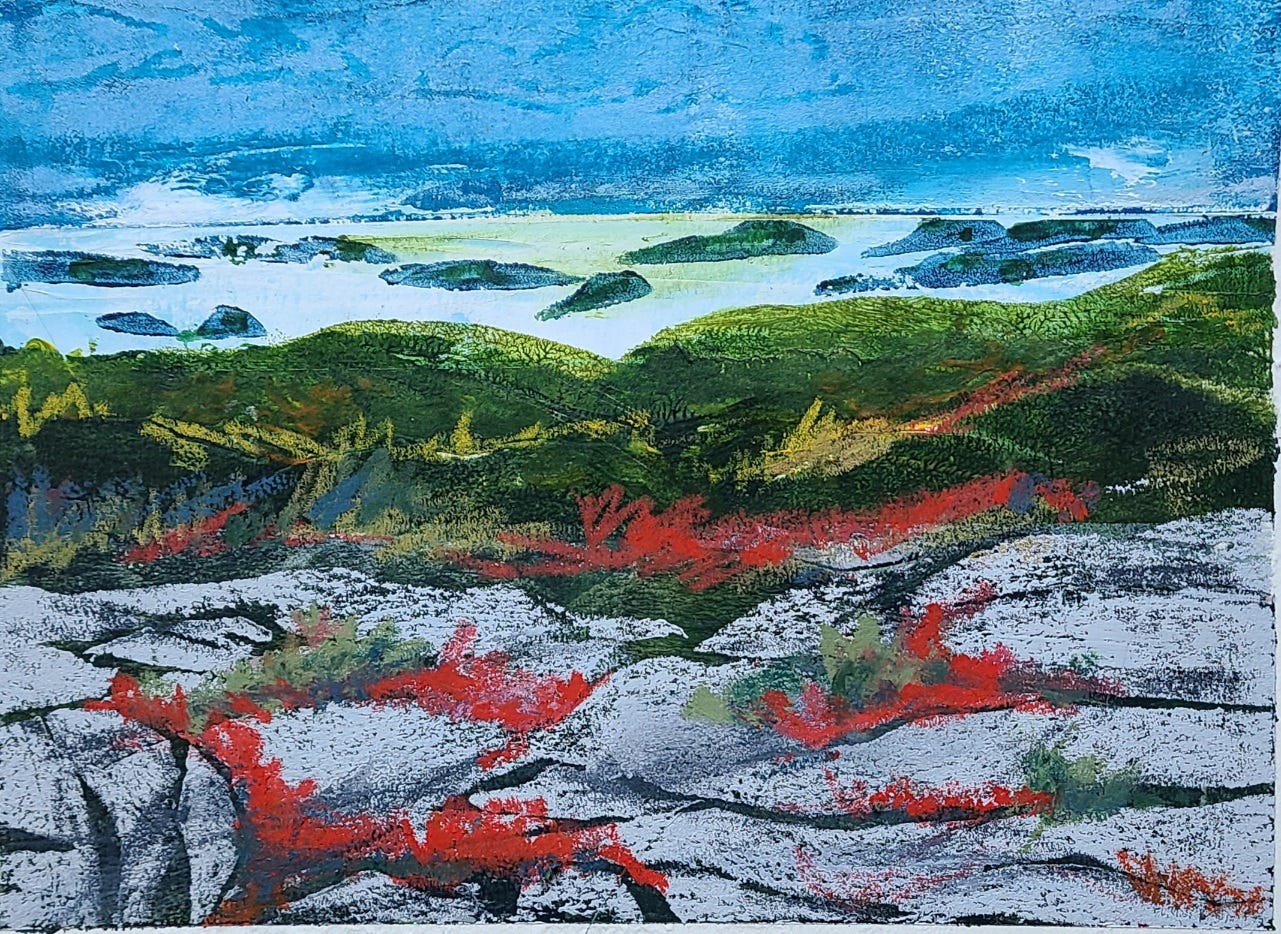 Stop by the Jesup Memorial Library during the month of April to see the artwork of Roberta Sprague on display.
Roberta Sprague was born and raised in a quiet suburb of New York City and moved to Maine shortly after receiving her BFA from Syracuse University School of Art in 1970. She became interested in special needs children while sharing art with them, and, as a result, worked with children with communication disorders for many years. Retired from teaching, Roberta continues to explore, make and sell her art. She and her husband live on Mount Desert Island.
Light and color are elusive qualities, offering ever-changing patterns that vary with the moment of branches and shadows through the landscape, with the seasons, the time of day, and the weather. Roberta's work is about looking for shapes and designs in nature and expressing those layers of color, light, and pattern.
---
Introduction to Encaustic Painting
Drip, pour, drag, layer, heat and incise! Investigate the art of encaustic painting in this very hands-on workshop using pigmented wax, and a heated palette! Explore a rich variety of marks and surfaces while doing image transfer, etching and collaging in this seductive medium. Take both your flat collections of drawings, collected papers, pictures and incorporate found objects. Class time will be divided between demonstrations, individual work time, and discussion about historical and contemporary practices. We will also touch on proper studio ventilation, wax safety, and how to "finish" artworks in terms of framing and care. Students will leave with multiple finished pieces and the understanding of proper studio set-up.
Sunday, April 30
10:00AM – 1:00PM
1345 Maine 102
Bar Harbor
This class is suitable for ALL levels! The cost is $63.75 for members and $73.75 for nonmembers.
Register at https://artwavesmdi.org/event-5175536.
---
GET YOUR MOVIE ON!
---
REEL PIZZA
Reel Pizza is here! Check below for movies running this week or for exact times and dates click here.
Free Film Screening: To the End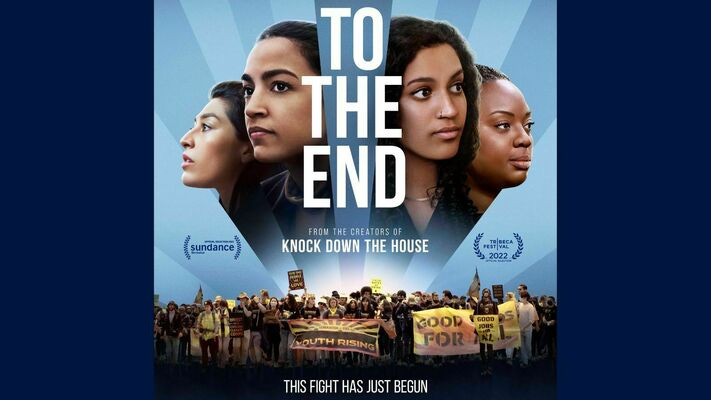 Sponsored by A Climate to Thrive. Discussion to follow.
Join A Climate to Thrive and Reel Pizza on April 30 at 1:30 p.m. for a free screening of To the End.
The film is the story of a new generation of leaders and the movement behind the most sweeping climate change legislation in U.S. history. Filmed over four years of hope and crisis, To the End follows four exceptional young women – Rep. Alexandria Ocasio-Cortez, activist Varshini Prakash, climate policy writer Rhiana Gunn-Wright and political strategist Alexandra Rojas – as they grapple with new challenges of leadership and power and work together to defend their generation's right to a future. From street protests to the halls of Congress, these bold leaders fight to shift the narrative around climate, revealing the crisis as an opportunity to build a better society. Including up-to-the-minute footage that culminates in 2022's landmark climate bill. The free screening of this film (with score by Ryan Blotnick of Southwest Harbor) will be followed by a brief community discussion afterward, featuring ways to take meaningful climate action in our community on Mount Desert Island.
Sunday, April 30
1:30PM – 3:30PM
33 Kennebec Place
Bar Harbor
---
CRITERION THEATRE
The theater's website is here, and click for the latest updates.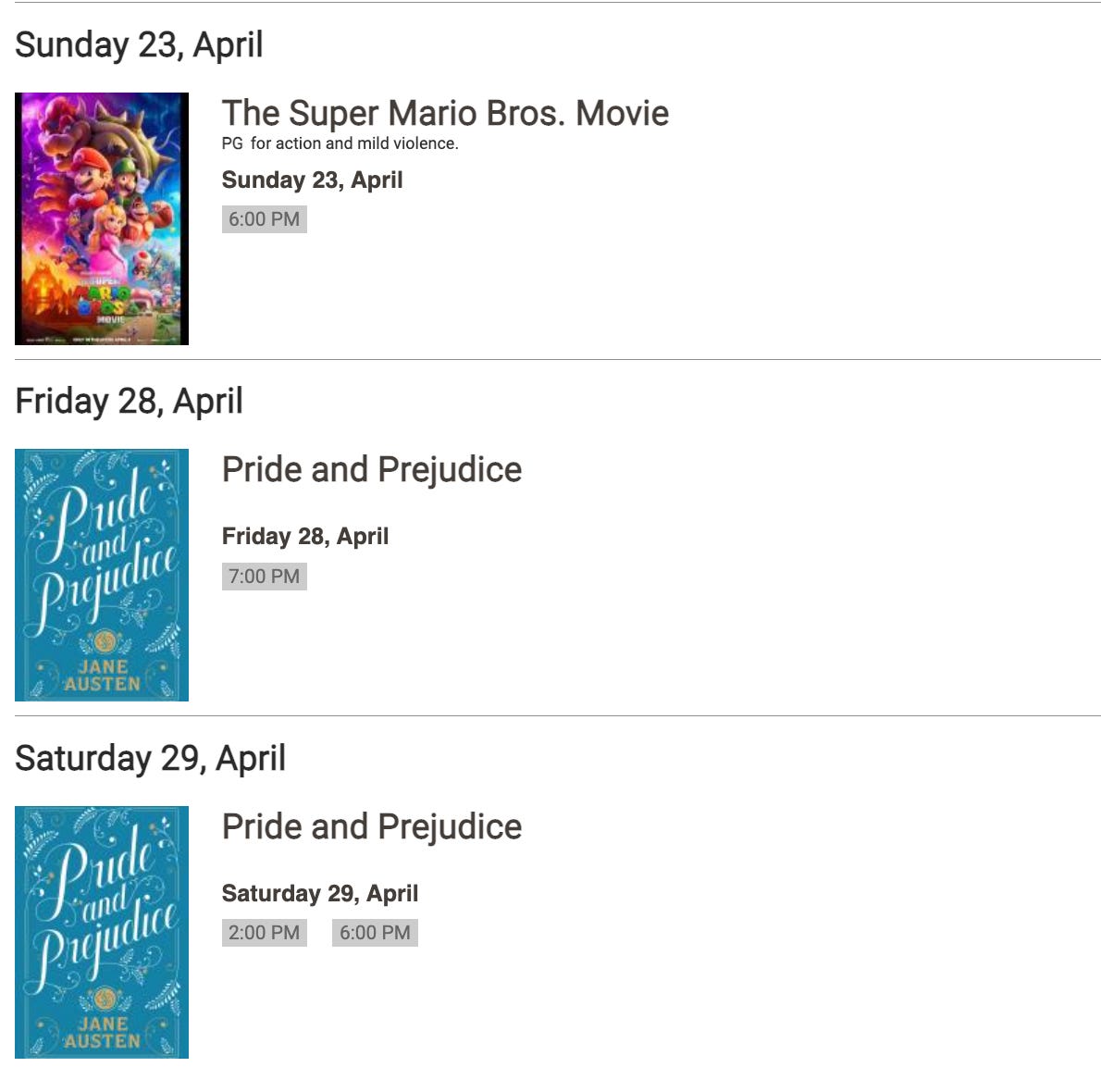 ---
GET YOUR FITNESS ON!
THE NEIGHBORHOOD HOUSE!
The Neighborhood House has a slew of classes to help you get your fitness on. Descriptions are at its website.
Yoga Flow- Mondays, Wednesdays, Fridays at 9 a.m.
Tai Chi – Monday at 10:45 a.m.
Can Do Yoga – Mondays at 4:30 p.m.
Active Older Adults – Tuesdays and Thursdays at 10:45 a.m.
Yoga Flow and Tai Chi are also on Zoom!
---
MDI YMCA!
The MDI YMCA's program guide is here.
---
DESTINATION HEALTH!
All Levels Slow Flow Yoga
Date and Time
Tuesdays
9:00 AM – 10:00 AM EDT
Location
Destination Health
124 Cottage Street
Bar Harbor, Maine 04609
(207) 288-3121
Website
http://www.destinationhealthmdi.com
Pelvic Floor Workshop
Date and Time
Tuesdays
2:00 PM – 3:30 PM EDT
Yin Yoga
Date and Time
Tuesdays
4:30 PM – 5:30 PM EDT
---
Adult Ballet Barre Fitness with David Lamon
Date and Time
Thursdays
6:30 PM – 7:30 PM EDT
4 sessions Thursday April 6th to Thursday April 27 6:30pm to 7:30pm
Location
ArtWaves Dance Center 1345A Hwy 102 Town Hill Bar Harbor
Fees/Admission
$50.00 $40.00 ArtWaves Members SPRING SPECIAL: BUY ONE CLASS GET ONE CLASS AT 50% OFF
Website
https://artwavesmdi.org/event-5201808
Contact Information
2072660010
Send Email
---
GET YOUR LIVE EVENT ON!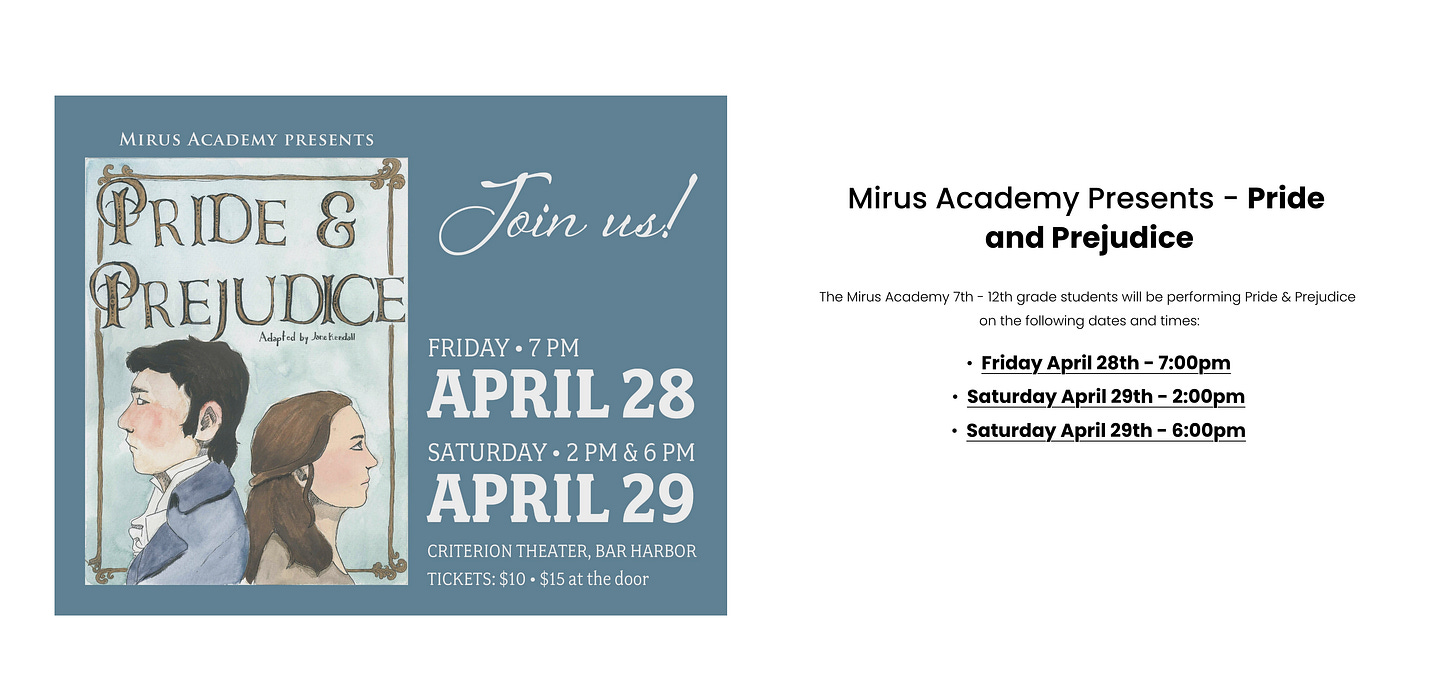 ---
GET YOUR DANCE AND MOVEMENT ON!
---
ZUMBA!
It's a dance party, no experience needed!

Come take care of yourself, shake, smile & sweat! Every class is different; the music, people and weather, and we always have a blast! Erin leads a workout that caters to all levels of fitness and ability. All you need is a love for music and movement (or come to class to fall in love with dancing), but no experience necessary. You can follow along and give it your own flair! Come join our classes throughout the week, in the gorgeous dance studio at ArtWaves! If you haven't tried Zumba and want to talk with Erin, feel free to email anytime.
Date and Time
Thursdays
5:30 p.m. – 6:30 p.m. EDT
Location
Dance Studio at ArtWaves, 1345A State Highway 102, Bar Harbor
Fees/Admission
$40-$50 per month ($10 per week paid monthly)
Website
---
DOWNEAST COMMUNITY DANCE
Downeast Community Dance meets every Sunday from 10-11:30 a.m. at the Moore Community Center in Ellsworth (first and third) and ArtWaves in Town Hill (second, fourth and fifth).
These free form dance gatherings are not facilitated, with music provided by volunteer DJs. Move to rhythms in your own way and have fun.
Admission is by donation.
For more information, contact Susan at 288-8103 or cloudnine@gwi.net.
Location
Dance Studio at ArtWaves, 1345A State Highway 102, Bar Harbor
---
STUDENT MASSAGE CLINIC
At Acadia School of Massage Student Massage Clinic, our students gain hands-on experience while our clients receive relaxation or therapeutic massage and bodywork treatments at discounted rates. Enjoy a soothing massage from one of our gifted student massage therapists. The Student Clinic is open to the public and we highly encourage anyone to try a massage!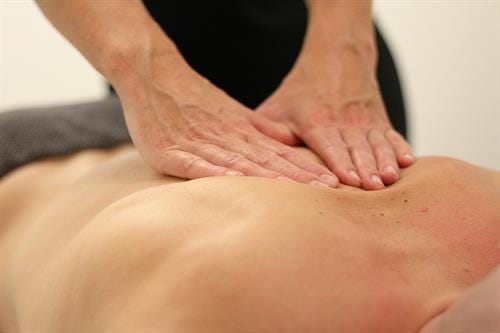 Date and Time
Tuesdays and Wednesdays
1:30 PM – 6:30 PM EST
Tuesdays and Wednesdays through the end of April 2023 from 1:30 to 6:15pm.
Location
Hosted by Tree of Life Day Spa,
108 Cottage Street, Bar Harbor
Fees/Admission
$35 for 1 hour massage
Appointments highly recommended
Book online at
Website
Contact Information
Acadia School of Massage
Send Email
---
DANCE NIGHTS AT FOGTOWN BAR HARBOR WITH DJ POPTART
Come on out and dance away your cabin fever at Fogtown Bar Harbor! Every Friday from 8-10 p.m., DJ Poptart/Gary Allen will be spinning groovy tunes!
Date and Time
Fridays
8:00 PM – 10:00 PM EST
Location
33 Cottage St, Bar Harbor, ME 04609
Fees/Admission
No cover
Website
---
GET YOUR MUSIC ON!
CELEBRATING BILLY JOEL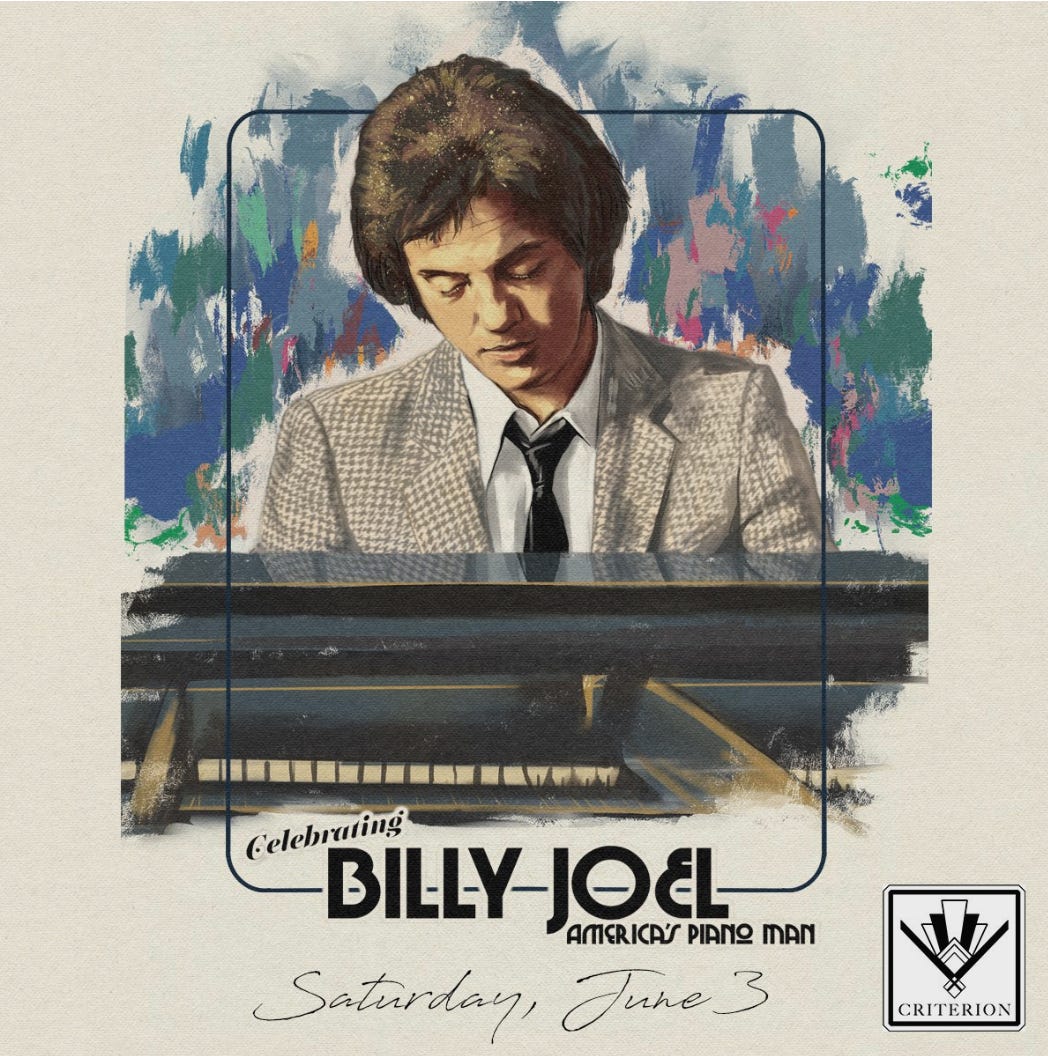 America's Piano Man
Celebrating Billy Joel, a Billy Joel Tribute act
is coming to the Criterion
Saturday June 3rd – 8:00 p.m.
---
MORGAN MYLES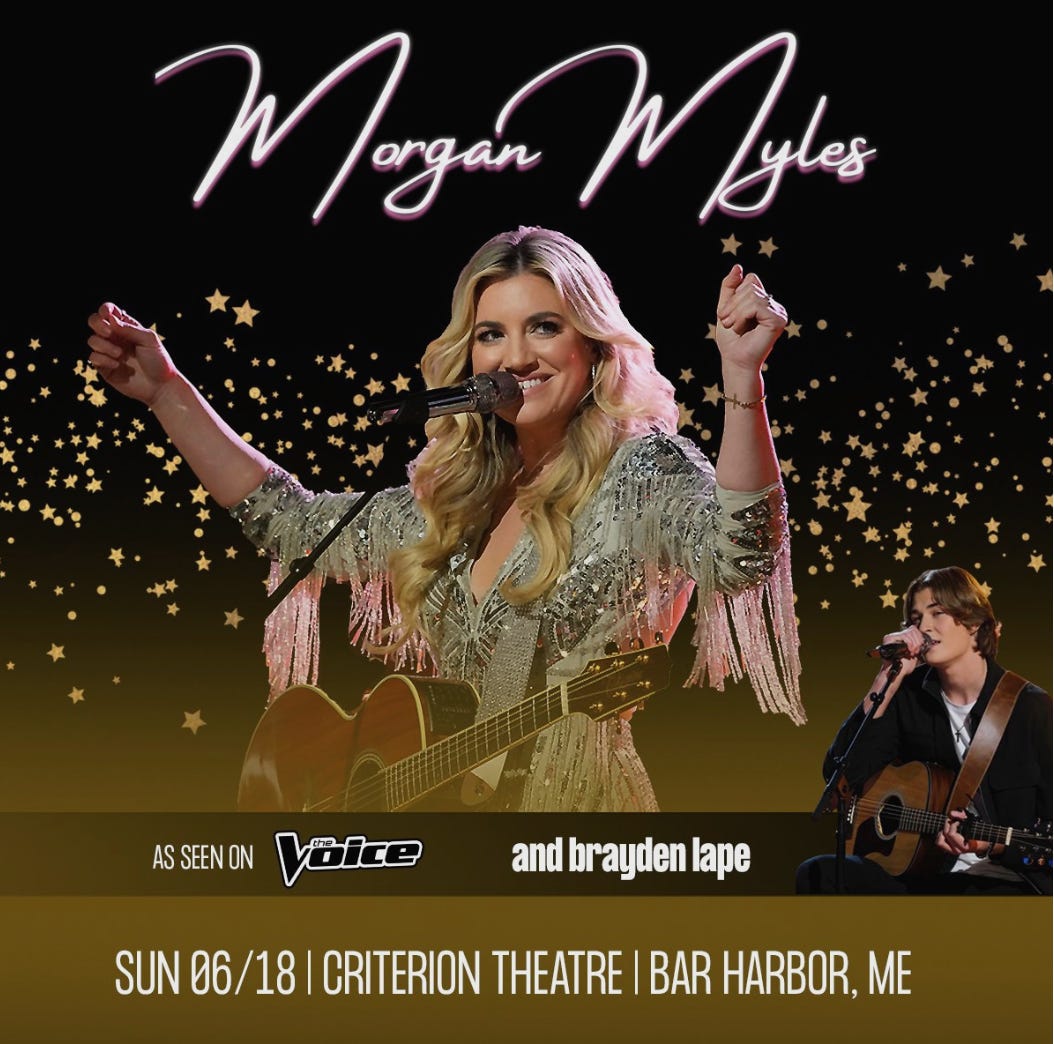 As Seen on "The Voice"
"The Voice" star Morgan Myles
w/ special guest Brayden Lape
June 18th – 7:00 p.m. at the Criterion
---
GZA – of Wu-Tang Clan
w/ Oystahguy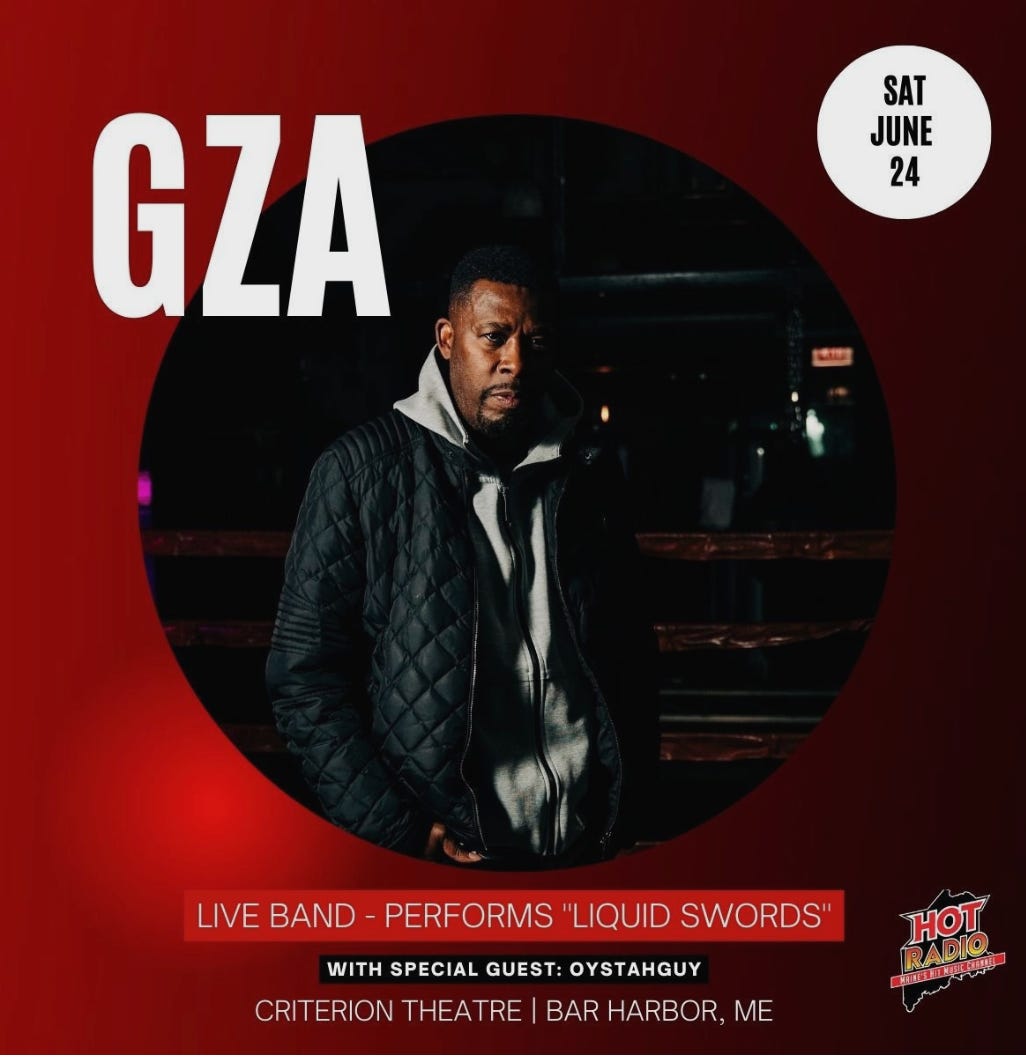 GZA of Wu-Tang Clan to perform with a LIVE band. With Special Guest Oystahguy
Saturday, June 24 – 8:00 p.m.
---
RUFUS WAINWRIGHT
w/ Lucy Wainwright Roche
& Lyle Divinsky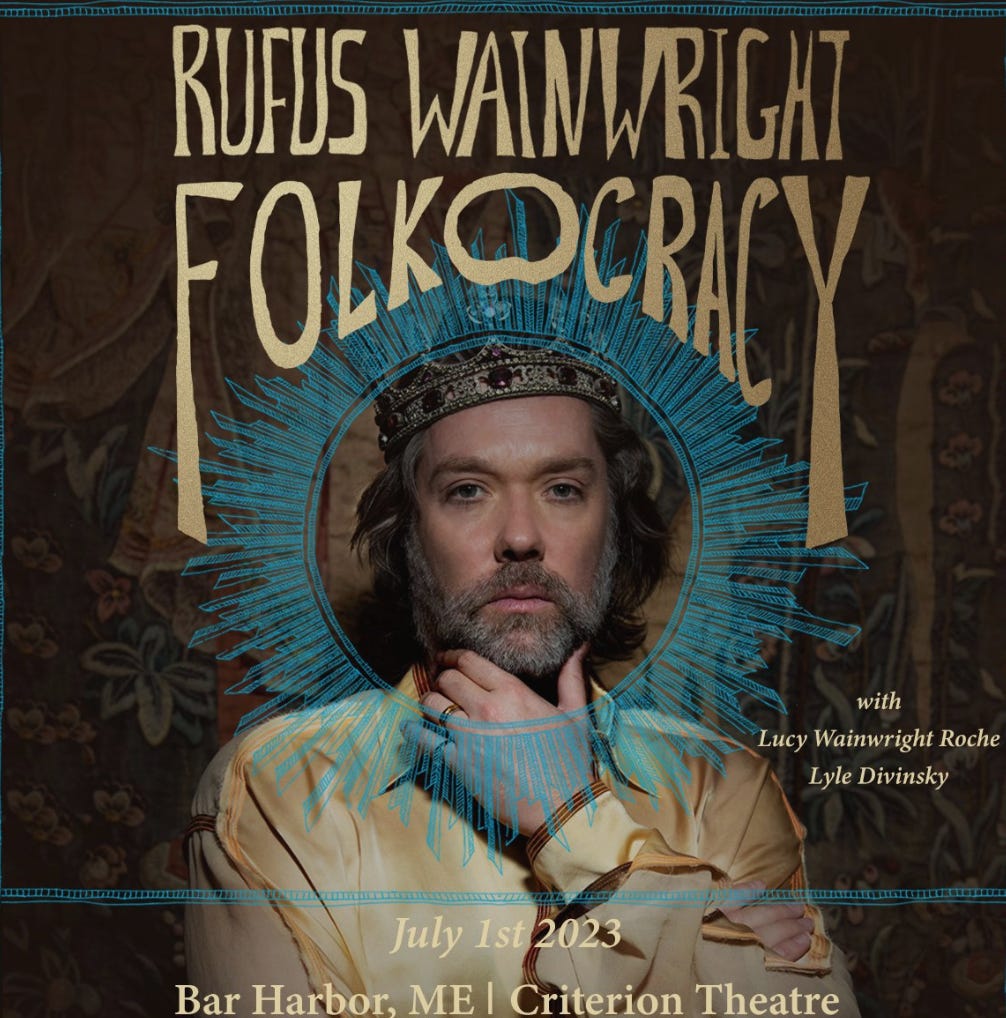 LIVE at the Criterion Theatre
July 1st – 8:00pm
---
THE WALLFLOWERS
LIVE at the Criterion Theatre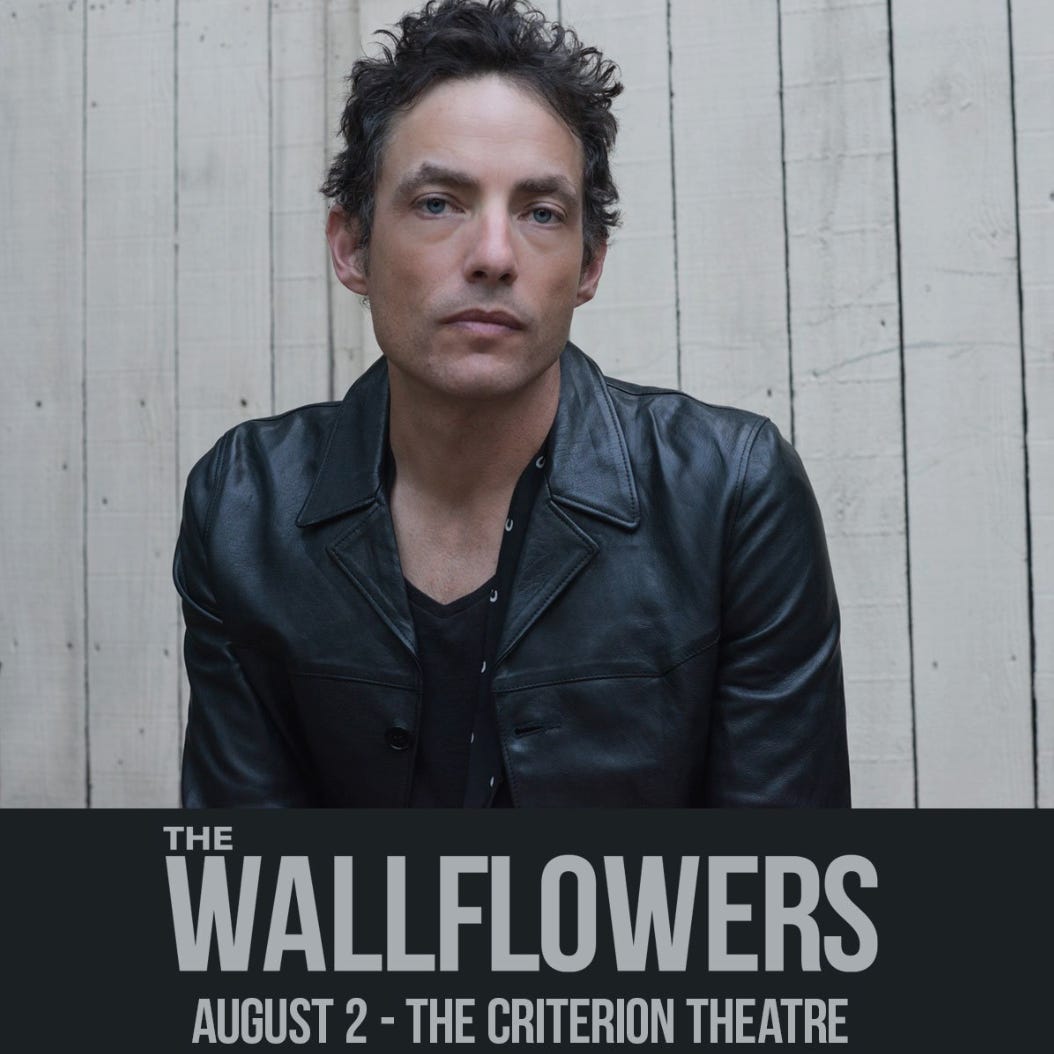 August 2nd – 8:00 p.m.
---
GET YOUR FOOD ON!
OPEN TABLE MDI!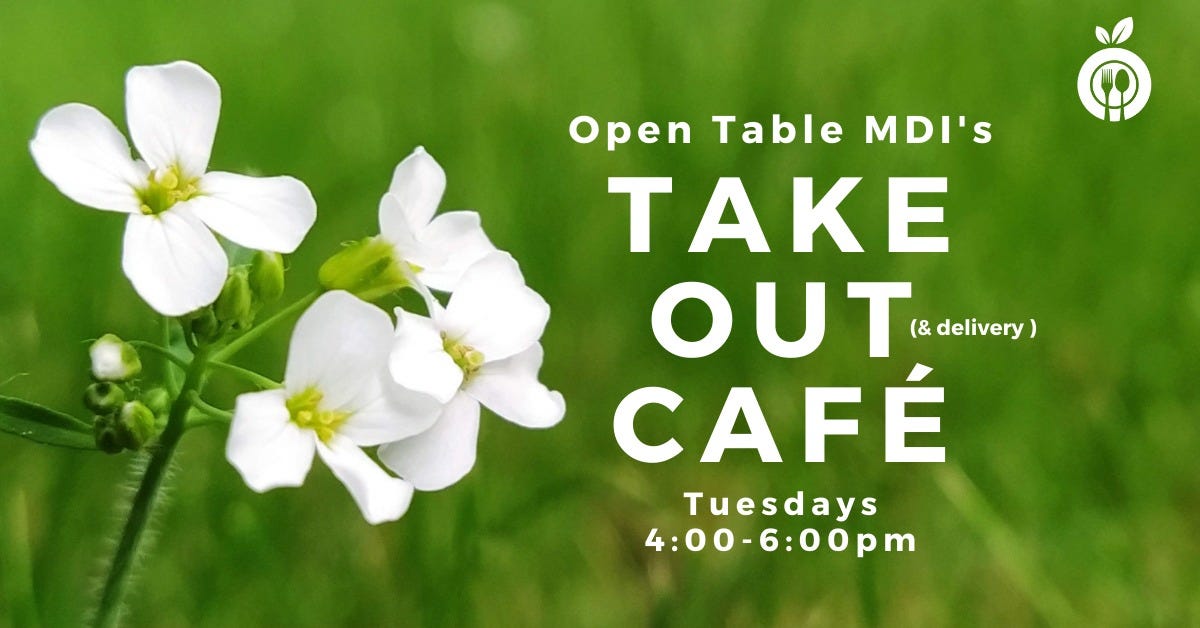 For more information, click here.
---
WINE TASTING!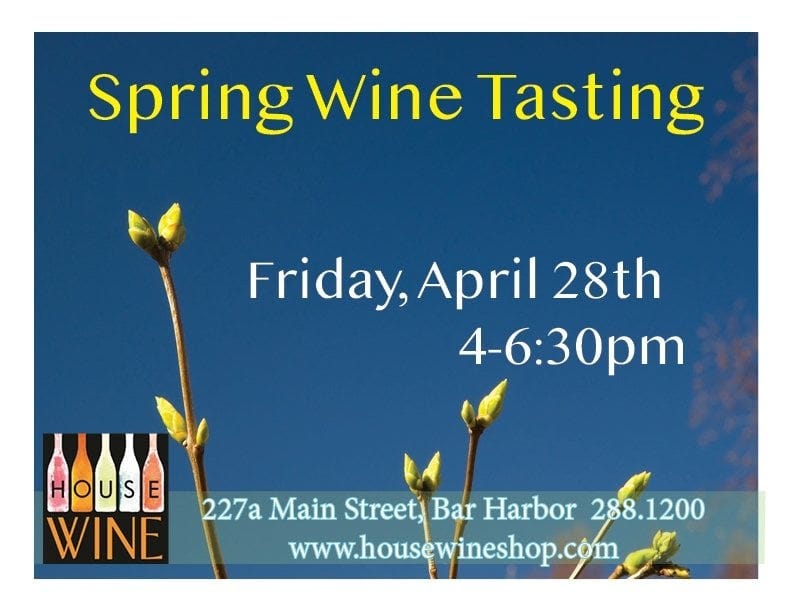 ---
TOWN GOVERNMENT MEETINGS
SOUTHWEST HARBOR
Regular Meeting Schedule (meetings held at the Town Office unless otherwise noted). Calendar is here.
---
TREMONT:
---
BAR HARBOR:
According to the town's website, "Meetings that are broadcast live can be viewed at home by watching Cable Access Channel 7 or 1303 (Spectrum Cable only) and online at Town Hall Streams."
To see this week's events with agendas, click on here. All past stories except for one are in the archive.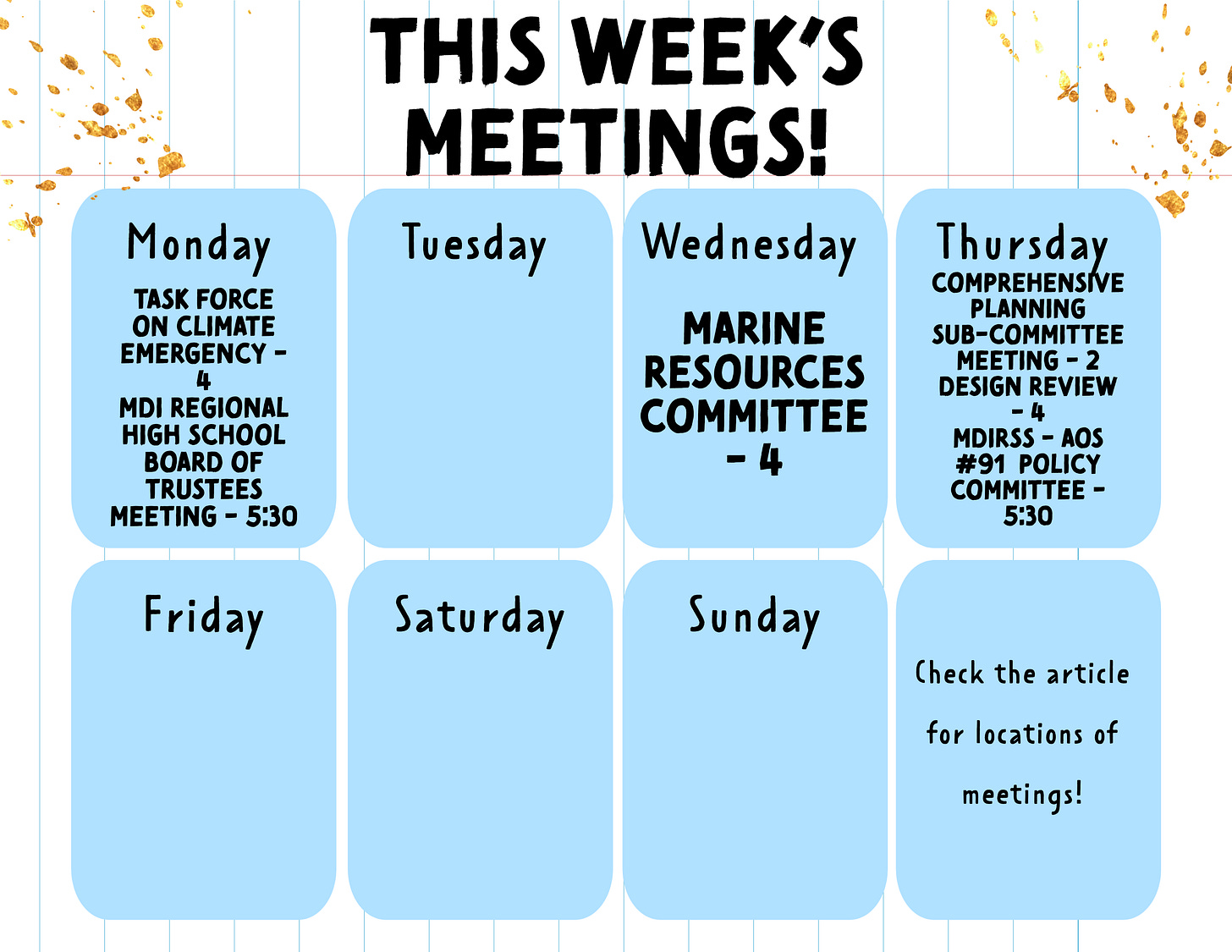 ---
Bar Harbor Story is a reader-supported publication. To receive new posts and support our work, consider becoming a free or paid subscriber. Thank you so much for being here with me! I hope you find something fun to do.