Time running out for Acadian Little League Signups
BAR HARBOR—The woman headed into the Bar Harbor Hannaford with her head down, focused and frowning. But when she looked up and saw Rob Benson, all that changed.
She smiled. "Why hello, Mr. Carrot."
"Hello!" Benson beamed in his carrot suit.
Nearby, Bar Harbor Police Officer Elias Burne greeted everyone he could, enthusiastically pointed them to a table manned by Emily Shanahan and Tom Reeve while Audrey Austin and Julian Austin stood near him. One held a poster about the Hancock County Food Drive. One was dressed as a peapod.
Benson said that they hoped to raise $2,500 at just the Bar Harbor site, but volunteers kicked off the month-long event throughout Hancock County. The event lasted from 10 to 2 p.m.
The Maine Center for Economic Policy reports that 1 in 10 Maine households are food insecure, which means that they do not have, according to the United States Department of Agriculture, "consistent, dependable access to enough food for active healthy living."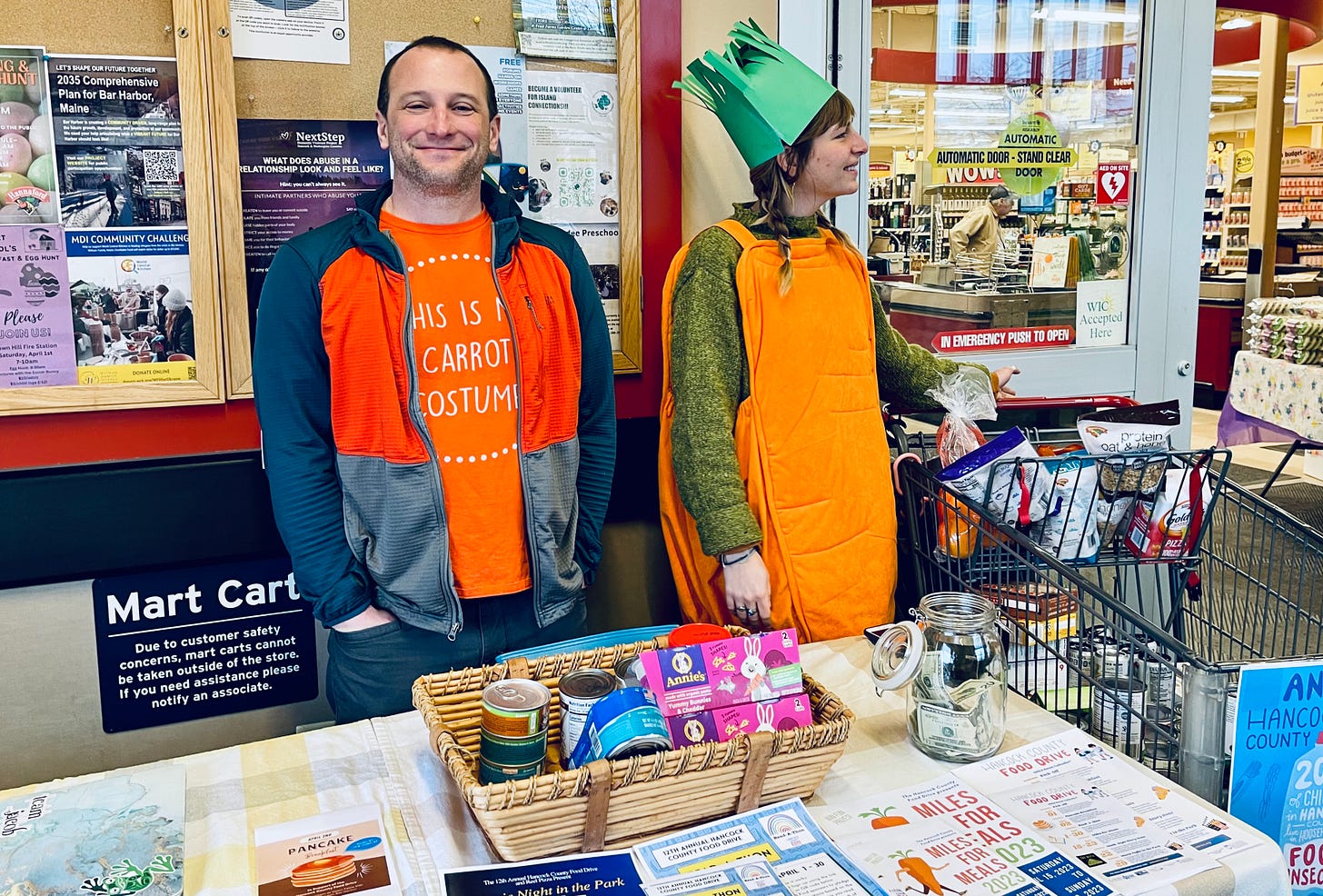 The Hancock County Food Drive website writes that this is "making Maine the most food insecure state in New England. Childhood food insecurity rates in Hancock County are even higher: according to Kids Count Data Center, 1 in 6 children in Hancock County live in food insecure households, which can have lifelong impacts on children's physical health, mental health, and educational outcomes."
One of the main points of the food drive is to help those children and adults.
Tomorrow, Open Table MDI will host a pancake breakfast from 7 to 10 a.m. at 116 Cottage Street, Bar Harbor. A detailed list of all the events, including the read-a-thon and a movie night in the park and a Moth-style story hour is available at the food drive's website.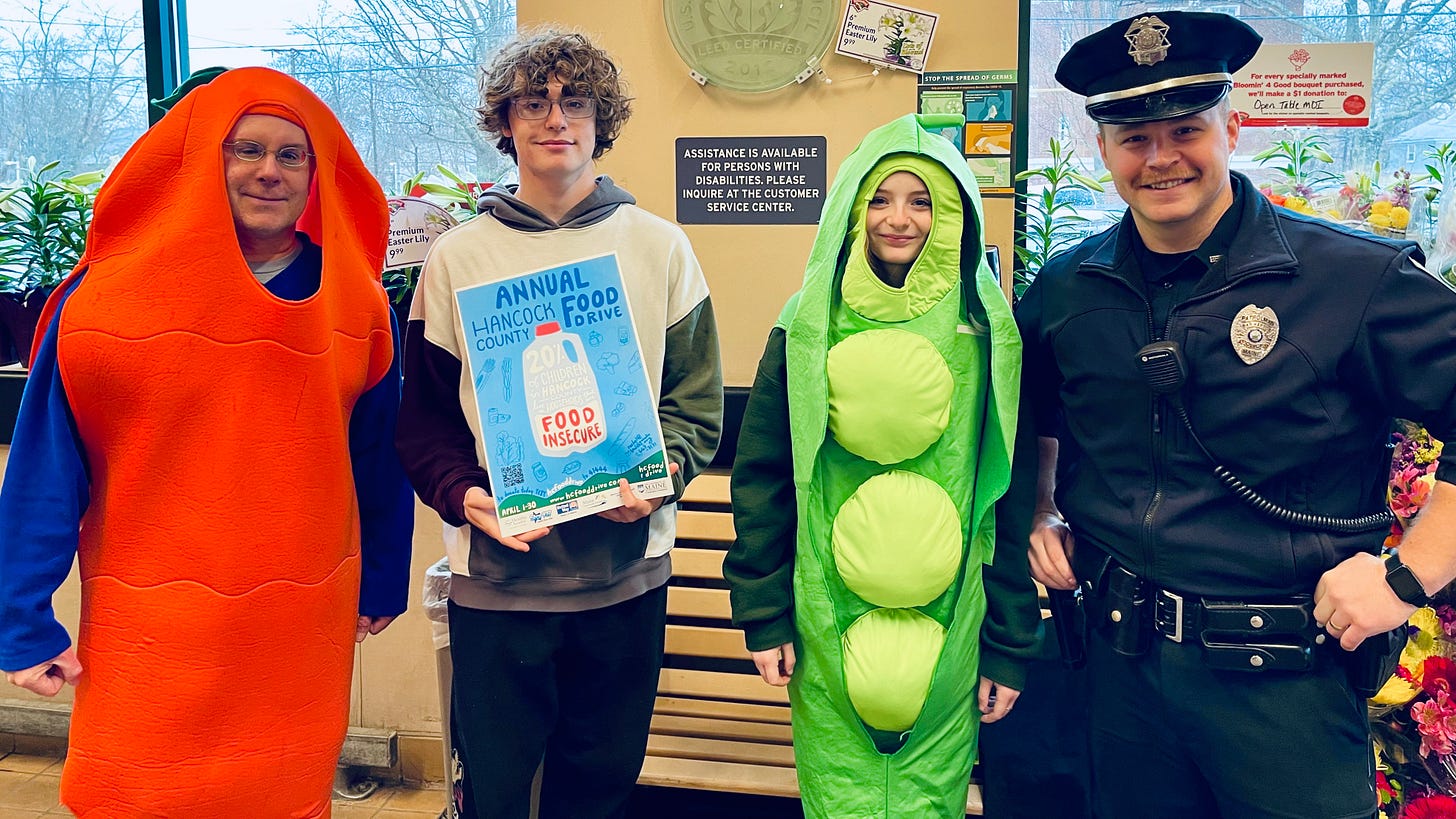 According to the food drive's website, "the goal of the annual food collection and fundraising project is to secure 150,000 meals for the community. The money raised supports food pantries, free meal programs, and school backpack programs across Hancock County. With the help of volunteers, these organizations work together to raise funds and collect food, providing critical assistance to Hancock County community members.
The Hancock County Food Security Network working with Healthy Acadia, Heart of Maine United Way, Maine Community Foundation, Star 97.7, University of Maine Cooperative Extension, and Maine Coast Mall organizes the drive.
---
LITTLE LEAGUE!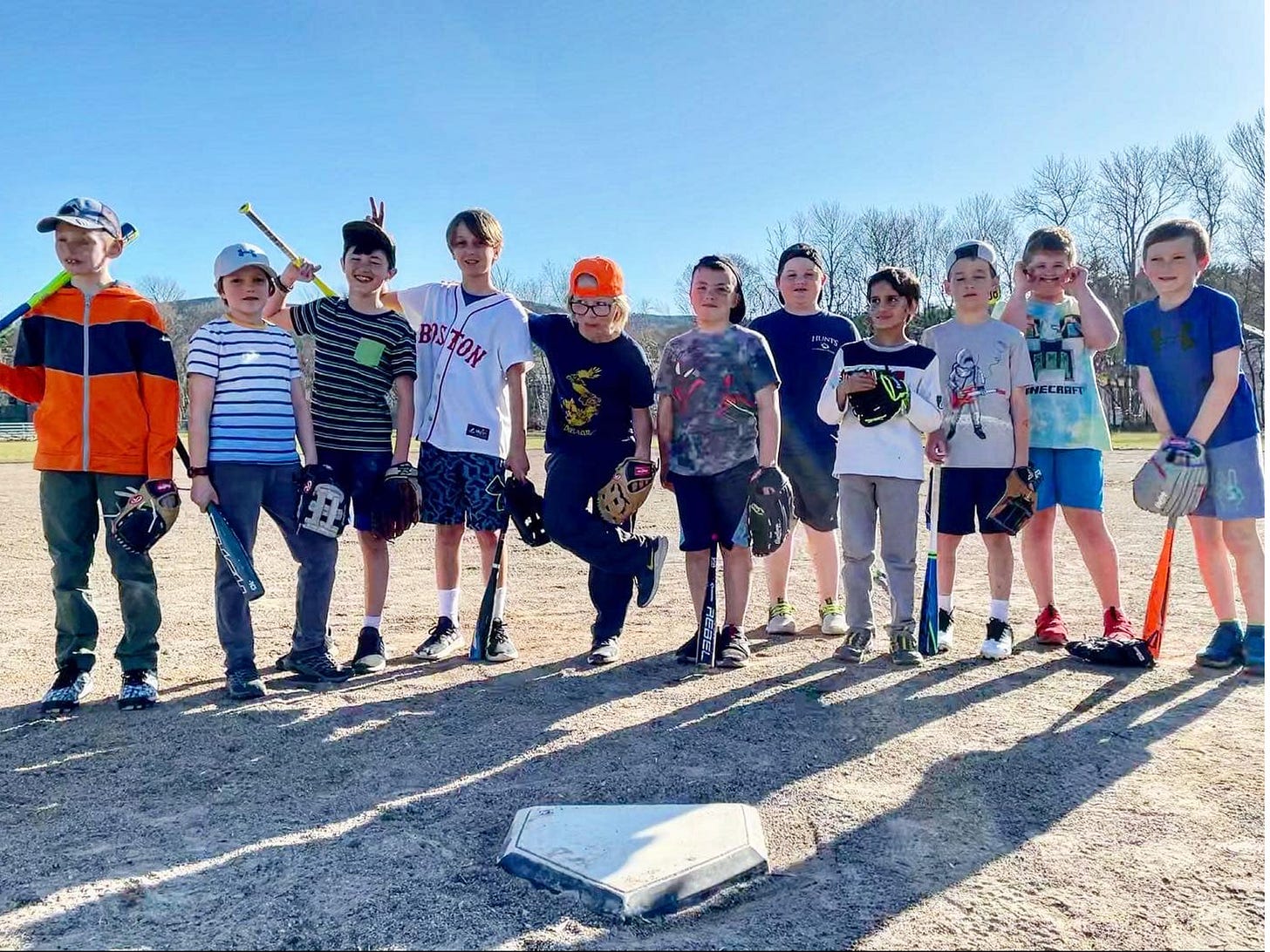 The final day for Acadian Little League sign up is this Monday, April 3, for minors/majors baseball and minors/majors softball for the 2023 season
According to Jeremy Dougherty,
"The league starts in late April or early May and typically is about 14 games for the season ending in late June. It's usually one to two games a week either at Bar Harbor fields or Ellsworth. Practices are typically all at the ball fields in Bar Harbor next to the YMCA. So in any given week for May and June, the commitment is at least two nights a week and likely a Saturday morning game or practice.

"For any new parents to MDI, Little League is operated by Acadia Youth Sports that also does all the other youth sports here locally. Nicole Chan and Tony McKim are the main contacts."
If the fields can handle it, they hope to begin on the fields Tuesday afternoon.
---
Sign up this weekend for Little League or you'll miss the Monday deadline! https://active.leagueone.com/Olr/Pages/Welcome.aspx…
The Acadian Little League registration is now open for the 2023 season!
This year age divisions are as follows:
Farm League (TBall) – League Ages 5, 6, 7
Minor League Baseball – League Ages 8, 9, 10
Minor League Softball – League Ages 8, 9, 10
Major League Baseball – League Ages 11, 12
Major League Softball – League Ages 11, 12
Junior League Baseball – League Ages 13, 14
---
Bar Harbor Story is a reader-supported publication. To receive new posts and support our work, consider becoming a free or paid subscriber. No pressure. But every subscriber makes us feel like what we're doing here is worthwhile.