School aims to increase student attendance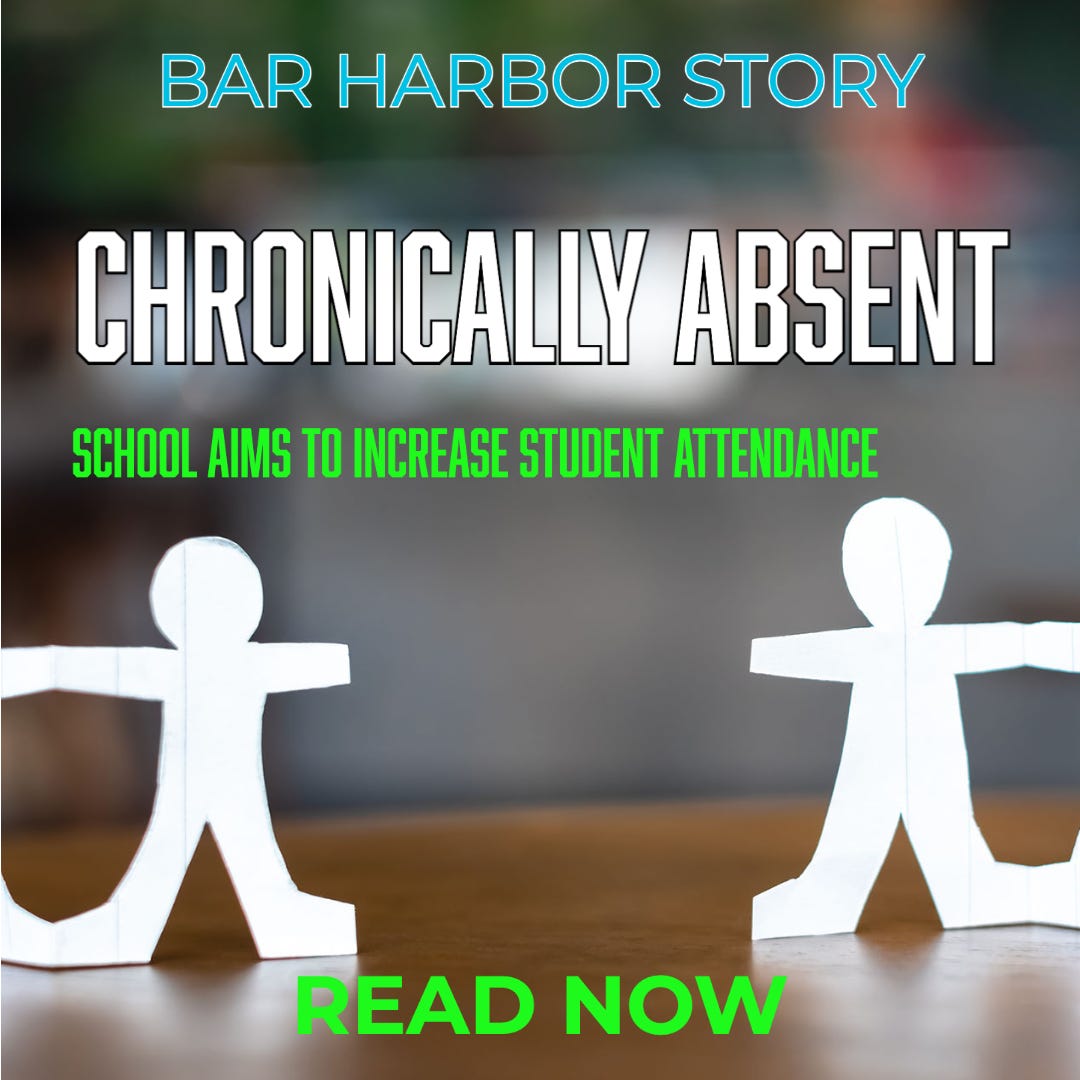 BAR HARBOR—There are 333 students in the Conners Emerson schools and three new students are starting this week. With the addition of several new ed techs, they are now officially fully staffed, Principal Heather Webster announced to the Bar Harbor School Board on Tuesday, but she's still worried about her students.
There have been 96 school days this far and over 33% of our students have been absent for 10 or more days. Twenty-two students in kindergarten absent more than 10 days. Many of the absences are due to illness and family vacations. Some of the absenteeism is considered chronic.
If a student has been absent for nine days, that means that they've missed 10% of the total of school days. Webster wants families to be encouraged to have their students attend school, but also knows that in the post-COVID era, everyone is cautious about coming to school sick. The school, she says, also tells people to stay home if they are exhibiting signs of being ill. She hopes to find a balance between those messages while stressing how important it is that children are at school so that they can learn and grow and socialize. Every day missed is a day that they will have to catch up on their learning.
"We are constantly trying to do our best for our students, but we can't do that if they aren't here," she said.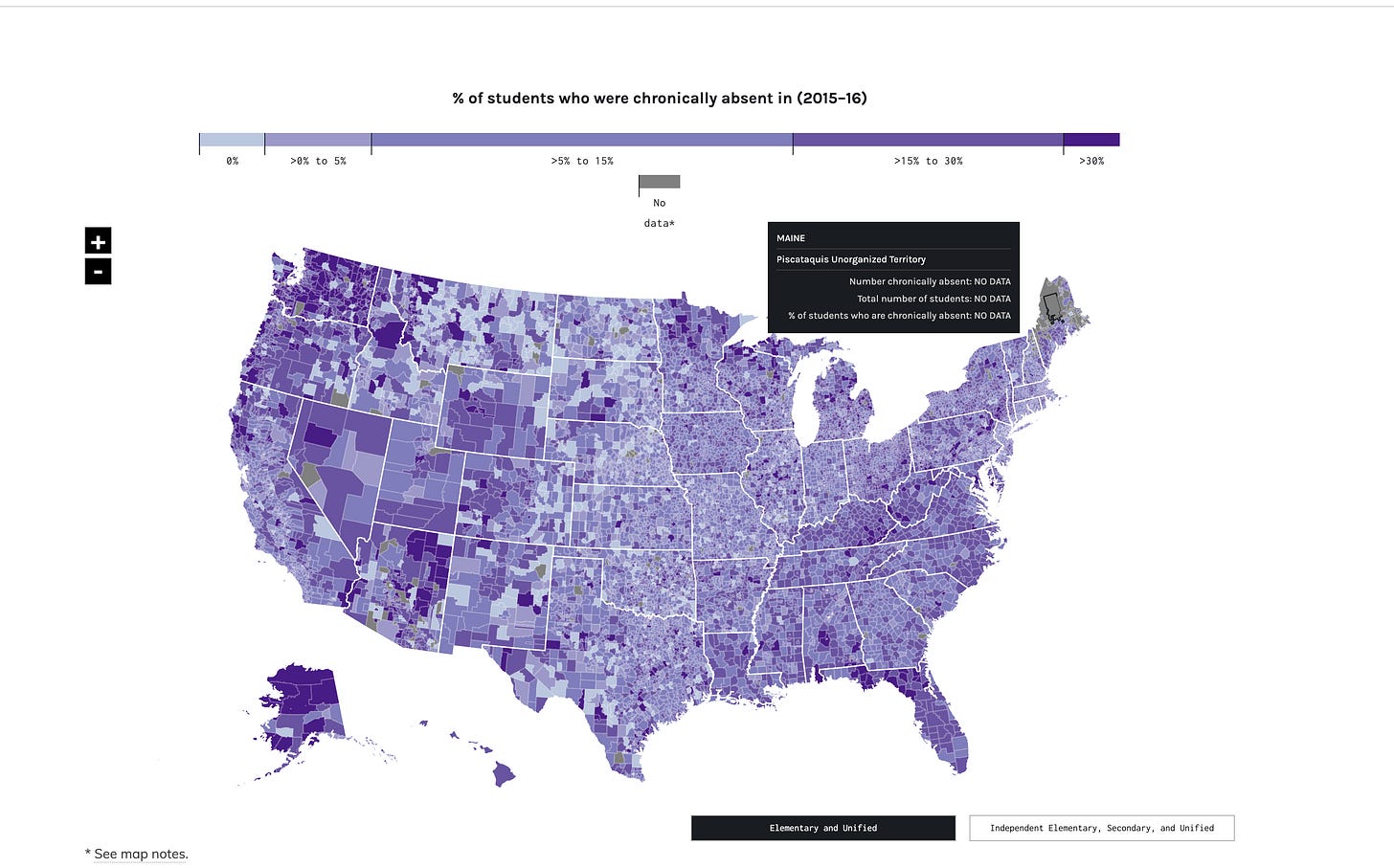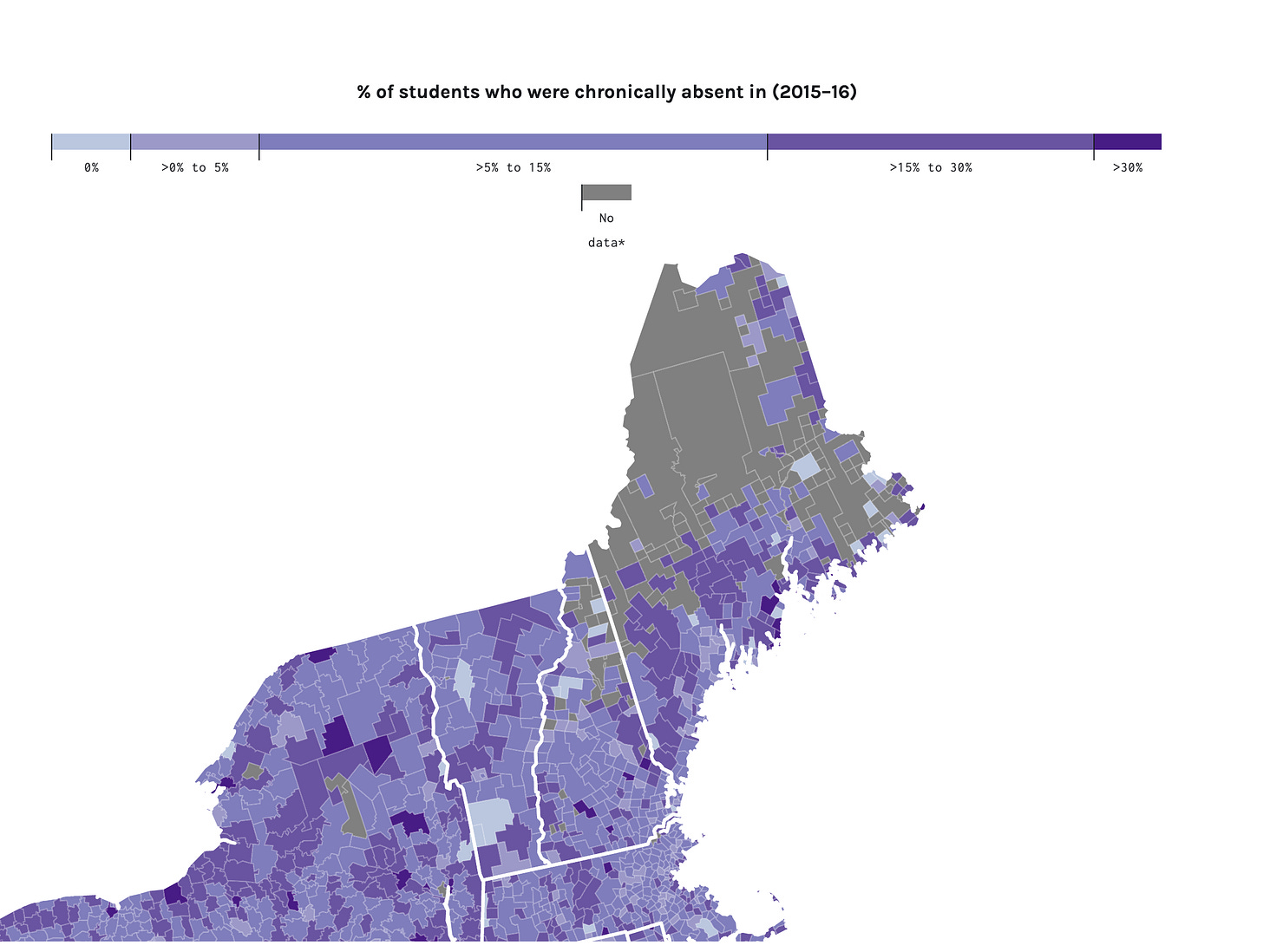 She also really wants to make sure that when the school talks to families about coming in that the parents don't feel like it's an adversarial conversation. What she wants is to make sure that kids get to school, and she wants to make sure that the school can help families do that.
If students feel connected, they are going to want to be in school, she said, so part of her work is to create more ways to build in those connections, which may include students with high absentee rates having a daily check in and check out with a staff member who acts as positive cheerleader.
"We need to do that extra step to make them want to be here," she said. "This is something we are facing every day." She believes this high levels of absenteeism is happening all over the place and wants to look at innovative ways to increase attendance, ways that kids want to be in school.
There have always been a handful of chronically absent students, but after COVID, she said, there has been some sentiment that it's okay to miss school and it's okay to be absent. However, when a student misses 10% of the days or even 33 days total, they are missing out on a lot, she said.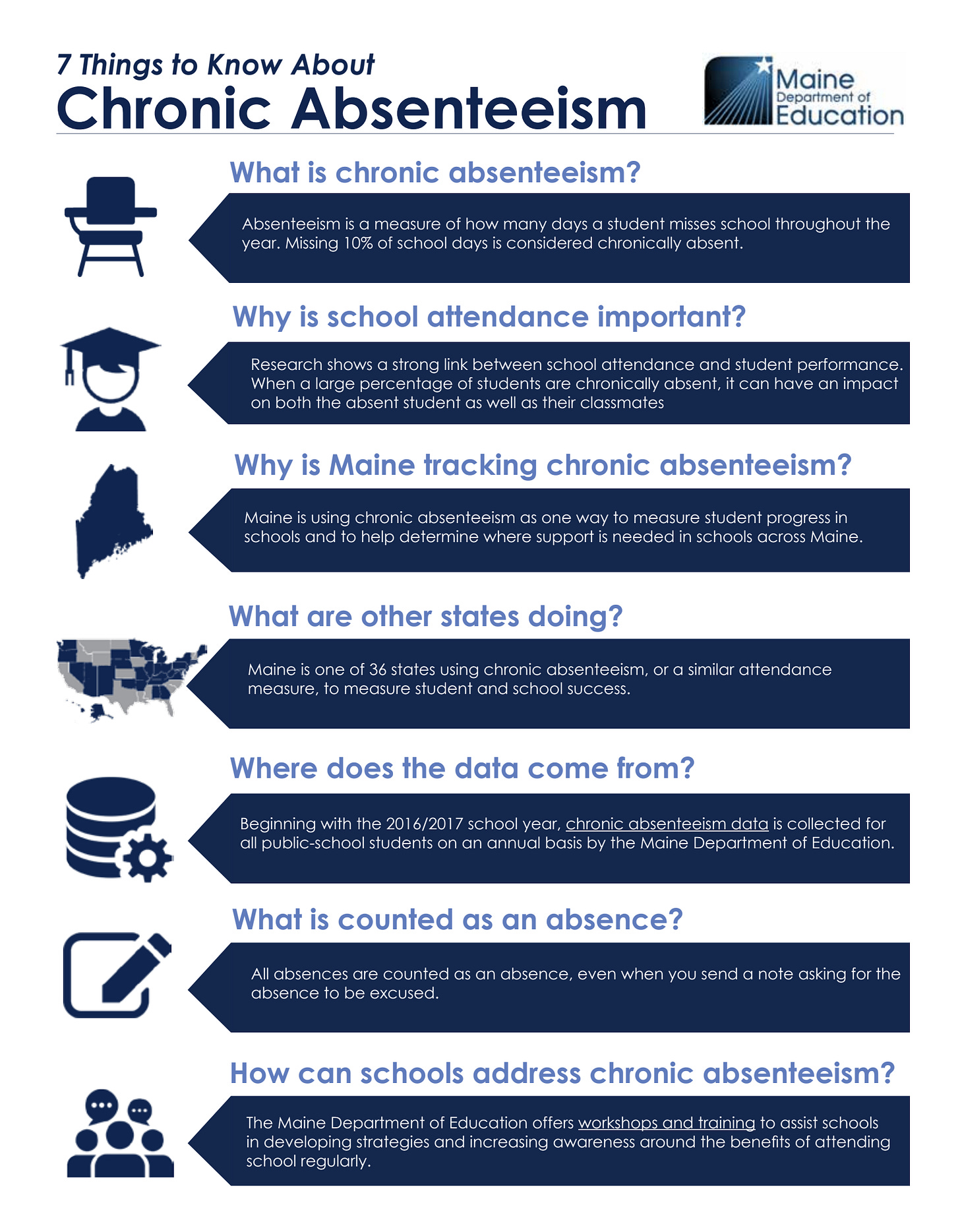 "We are constantly trying to do our best, but we can't do that if they aren't here," Webster said.
Webster is right that it's a nationwide problem. Bar Harbor is far from the only school facing high absentee rates. In Maine, one in five students is chronically absent, which is defined by the Maine Department of Education as not being in school for 10 percent or more of the total number of school days. The rate for the nation is similar.
According to an article by Di'Amond Moore in the Detroit Free Press,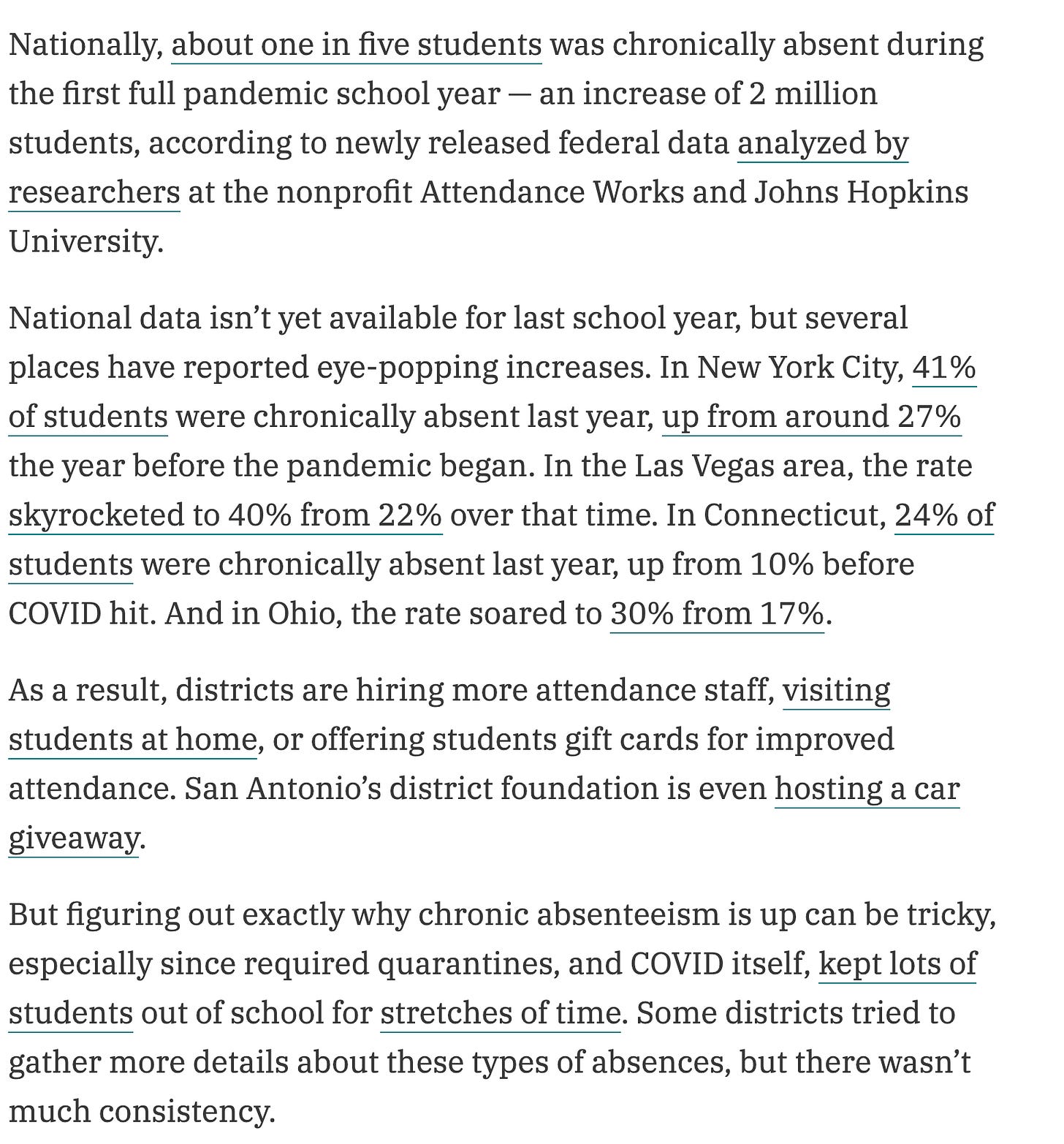 Causes for chronic absenteeism can vary from illness to anxiety about school, from vacations or avoidance because of bullying. A New York Times article by Jacey Fortin from April of last year also cites economic pressure, socio-economic inequities, and difficult home lives as being a factor for some chronic absenteeism.
A piece in the Connecticut Mirror says, "Since the start of the COVID-19 pandemic, chronic absenteeism has doubled in Connecticut, from 12.2% in 2019-20 (until mid-March, when nationwide lockdowns began) to over 25% at the beginning of the current academic year, according to state data."
Conversely, Farmington, Maine has seen a decrease in chronic absenteeism in high school since it has begun its BARR [Building Assets, Reducing Risk]. Program. The rates of absenteeism have decreased by 20% in the first semester in just one year. Conners Emerson is also moving toward holistic student development and assessment via the MTSS program.
Every single student has a different story about why they are missing so much school, Webster said. She doesn't want addressing that to be punitive.
"One of our greatest strengths here is we know our family so well, we know our kids so well," she said.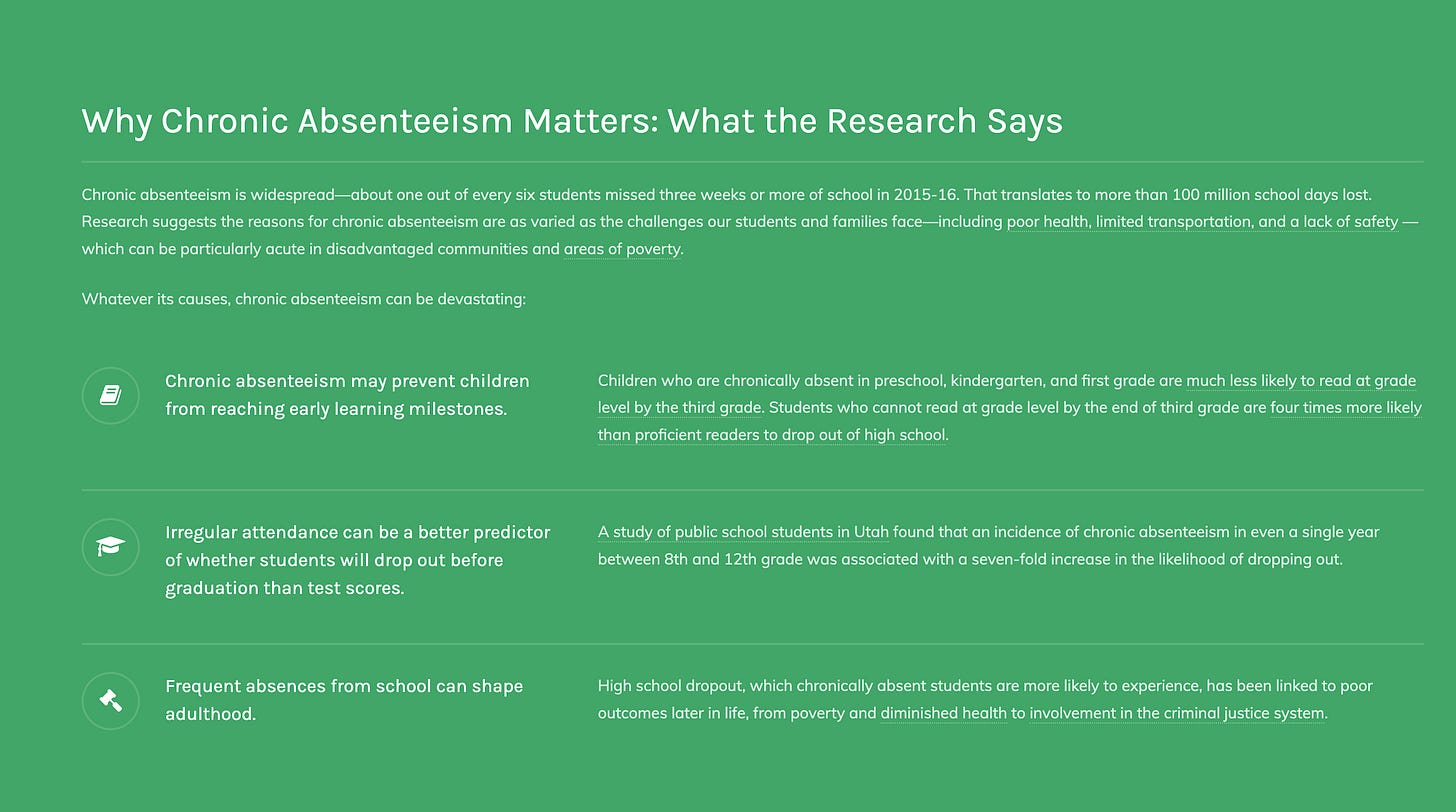 ---
RESOURCES TO LEARN MORE
https://www2.ed.gov/datastory/chronicabsenteeism.html
https://www.chalkbeat.org/2022/10/13/23403250/chronic-absenteeism-pandemic-attendance-quarantines
https://www.centralmaine.com/2023/01/26/mbhs-shares-the-progress-of-the-barr-program/
Bar Harbor School Board Learns More About Weekly Early Release Day Possibility
Bar Harbor Story is a reader-supported publication. To receive new posts and support my work, consider becoming a free or paid subscriber. Thank you so much for being here!