Former Abbe Museum Director Made Impact Everywhere She Went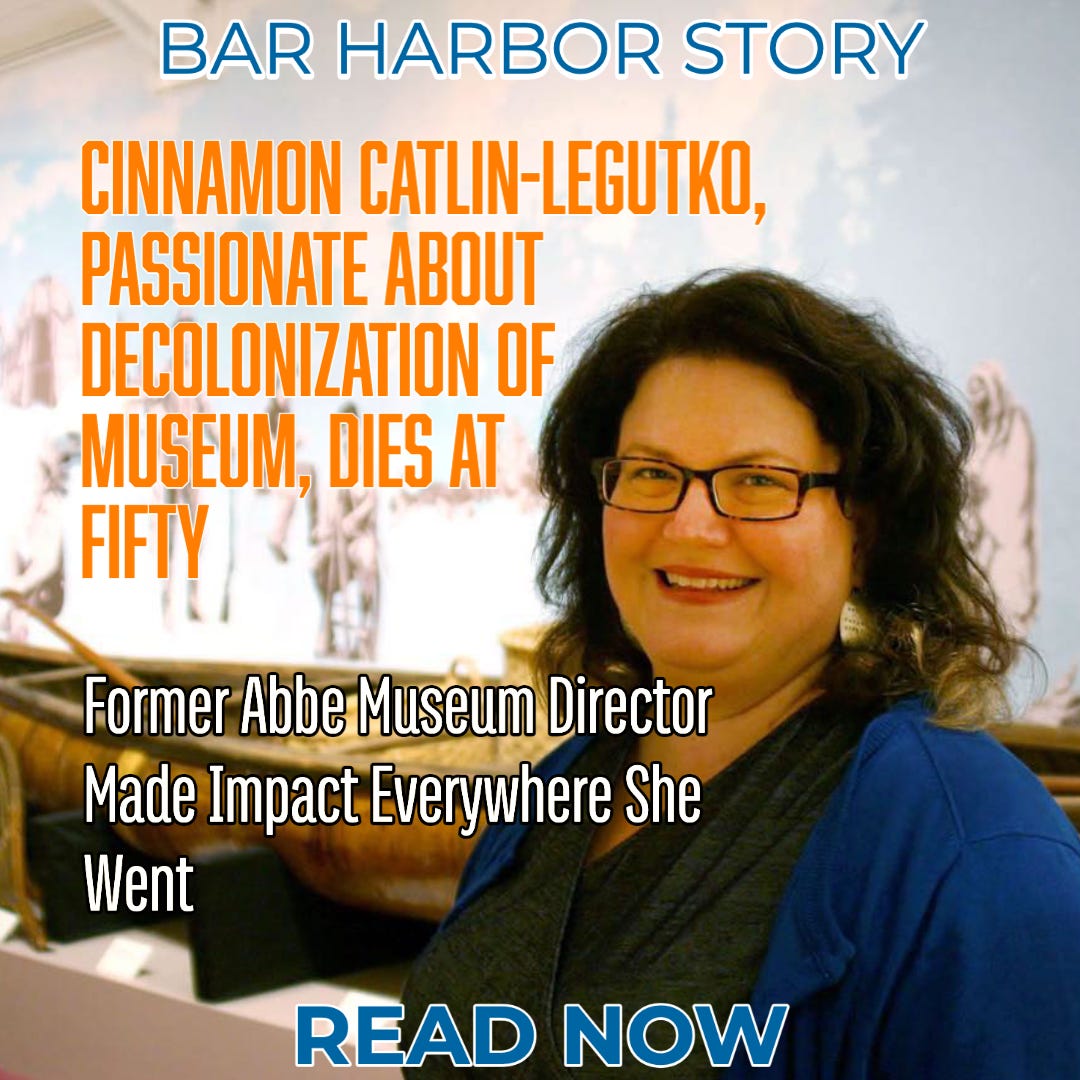 BAR HARBOR AND SPRINGFIELD, ILLINOIS—It's easy to define someone by their occupation, where they live, their demographics, but those labels put on the flat, two-dimensional surface of a page or screen barely touch the essence of a person. This is especially true about Cinnamon Catlin-Legutko, former director of the Abbe Museum who died this past Saturday.
Today Cinnamon would have turned 51.
I could write about how President Biden recently appointed her to the Route 66 Centennial Commission. I could write about how when she left the Abbe, she headed to Illinois to head the Illinois State Museum. I could write about how social media post after social media post called Cinnamon a light, a favorite person, their best friend, a mentor, a hero, someone who was not just brilliant and a passionate advocate for social justice and equity in the museum world, but also an author, a speaker, a mother, a wife, a best friend, and the life of the party.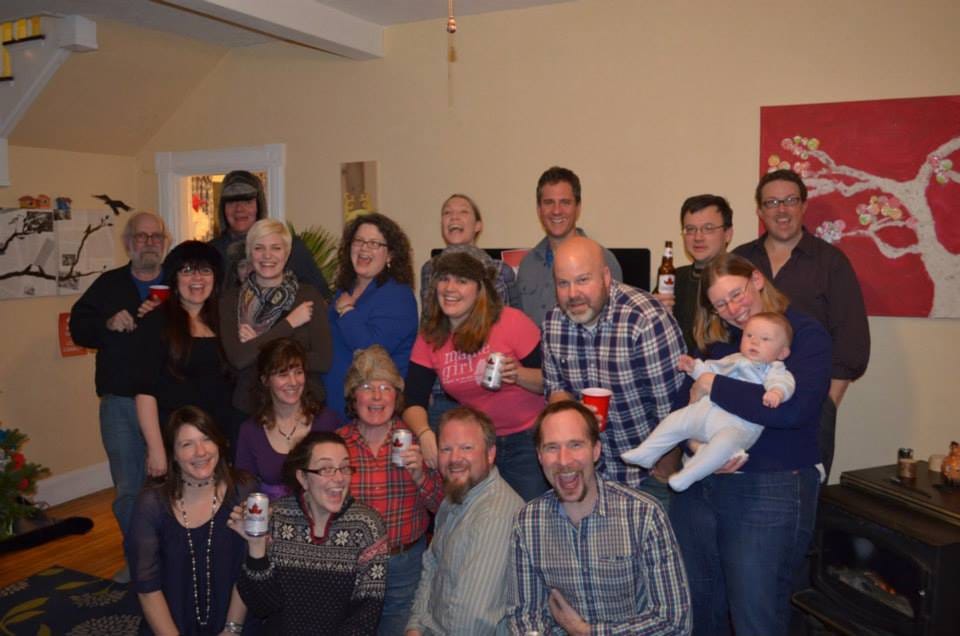 It still wouldn't encapsulate the force that was Cinnamon. It wouldn't encapsulate the joy that was Cinnamon. The intellect. The kindness. Or the person.
The Illinois Museum Association Board said she was "an amazing force in the national museum community and when she accepted the position at ISM in the fall of 2019, her colleagues across the state were overjoyed.
"The void that Cinnamon leaves will be impossible to fill, and we must remain inspired by her work and light. Cinnamon will be profoundly missed by all who knew her, but we know her work and spirited determination will live on in all those she touched."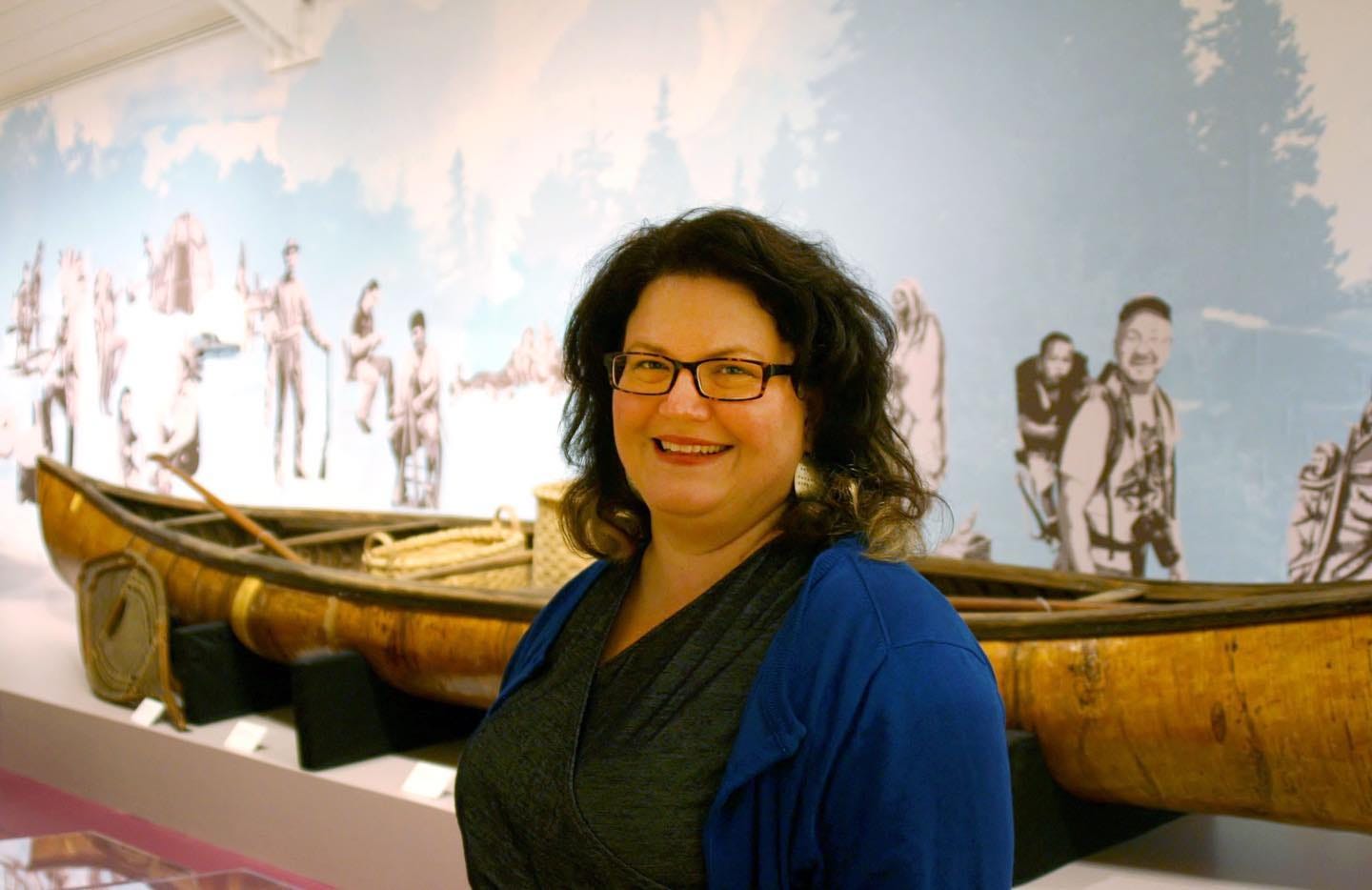 She served on many local and national boards including board of directors for the American Alliance of Museums (AAM) and the American Association for State and Local History. Those are prestigious boards, hard earned spots. It's still doesn't explain the force that was Cinnamon.
She was passionate about understanding emojis, and the perfect bacon bleu cheese dip. She could occasionally laugh so hard that she would fall down. She could occasionally laugh so hard that she'd lean on you as you both guffawed. The thing was: you could lean on her, too. Cinnamon could beam with pride that you knew a tiny plastic figurine in her office was Alexander the Great.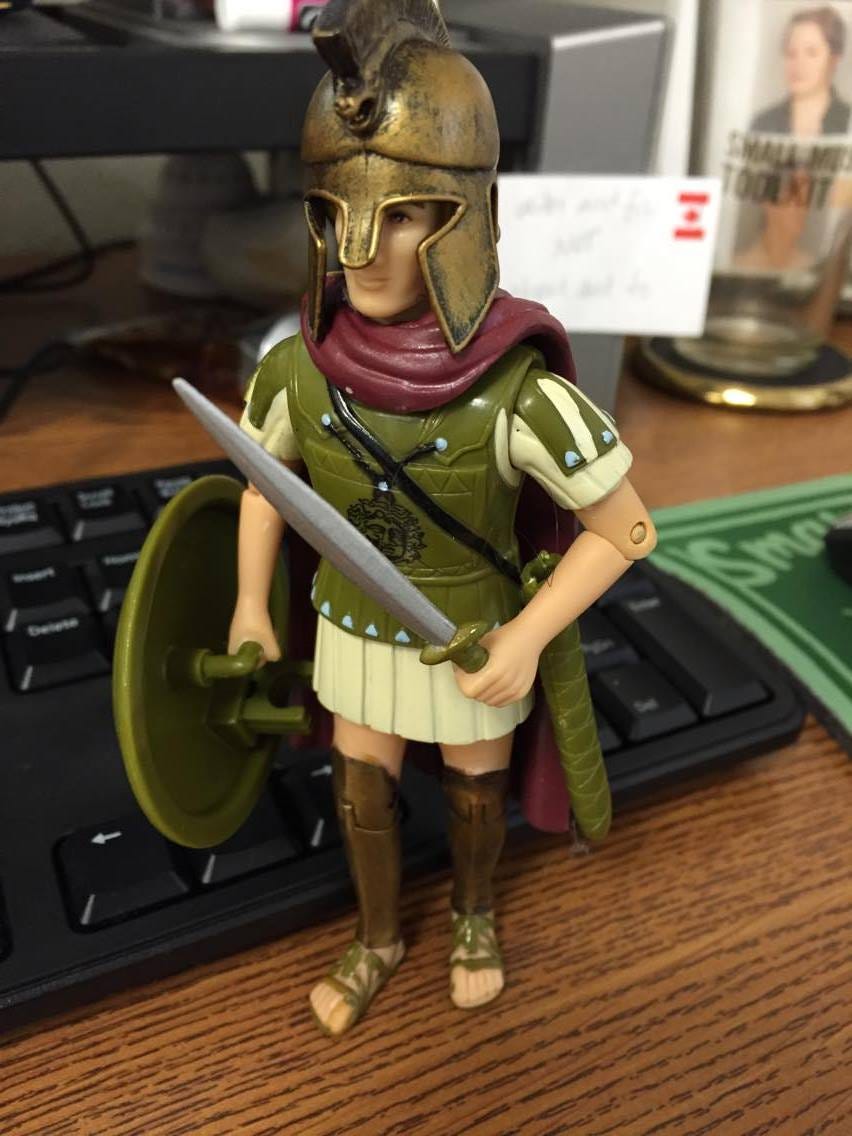 When Cinnamon came to work at the Abbe Museum in Bar Harbor, she didn't just build the Abbe toward a goal, she built the Bar Harbor community, the MDI community, and continued to build the community of national museums. With help from her friends and colleagues, she participated and strengthened book clubs, boards, parties, and helped create a TEDx event at the Criterion Theatre along with other speaking events like MDI Pecha Kucha where people learned about their friends and neighbors and what they were passionate about. She built community. She influenced people she never met. Her TEDx Talk gathered 24,000 views just on YouTube.
She had a great ability to make things happen.
The Abbe Museum posted,
"It is with heavy hearts we share the passing of the Abbe Museum's former President and CEO, Cinnamon Catlin-Legutko. We're so grateful for her leadership and legacy, the breadth of which is impossible to measure. The museum community has lost a true champion. The Abbe extends its condolences to Cinnamon's family, friends, and the many, many people she impacted through her work for this tremendous loss."
Elizabeth Kryder-Reid wrote, "She was one of my museum heroes – unfailingly generous, committed to equity, an astute museum leader, and so funny."
As JJ Otero wrote on Facebook,
"It is really sad to hear that Cinnamon Catlin-Legutko has transformed from this mortal plane. She was the museum director at the Abbe Museum when they had their first annual Abbe Museum Indian Market. I saw her out on the grounds helping artists load in and bringing snacks and water to the artists during the market. What museum director do you know that does that?

"She truly aspired to decolonizing principles in museum theory, policy, and in a very hands on ways.

"You were already being missed because of distance. Now we will never be able to laugh and enjoy each other's company and that makes me sad.

"I was so thrilled to be part of what the Abbe Museum was doing that I wanted to help in whatever way I could with my art. This cedar wood box with Wabanaki design inlay was my donation that first year to the museum cause.

"What a great place and beautiful soul she was."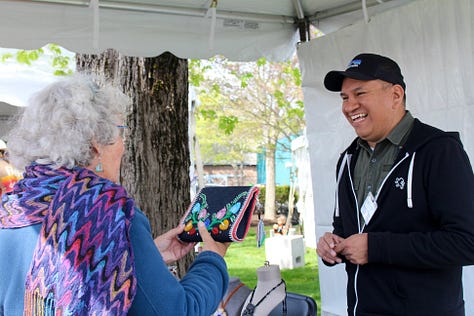 "For as long as I can remember, I have been in love with museums," Catlin-Legutko said in her TEDx Dirigo talk. "I believe they have the power to change lives, inspire movements and challenge authority."
She had that power too. But she didn't want to be the only one who had it. She wanted that power shared and she'd explain that to you over tapas at Project Social in between talking about young adult novels, her favorite movies, people she was proud of, and people she was worried about.
Just walking down the street on a snowy Bar Harbor afternoon, Cinnamon would call out to friends and wrap them in a hug. She'd enthusiastically make connections between strangers, pulling those people alongside her on a sidewalk on a sunny Bar Harbor afternoon, not worrying at all about blocking tourists.
She showed interest in almost everything, retaining facts about humans and giving import to their individual stories just as much as gave importance to the stories of a nation and of a people and of a museum. When you entered Cinnamon's world, you became a part of her world. It was a world that was constantly expanding and including.
Cinnamon is survived by her husband, Larry, and their son, Jacob, and legions of colleagues and friends who will look for her light, listen for her laugh and her voice, and remember what it was to know someone who made change, positive change everywhere she went.
There are no words to explain the life, the light, the joy, the intellect, the humor, the passion, the action of Cinnamon, but story by story told by her friends and family and colleagues get us a tiny bit closer. She left behind a legacy of light and love and a guidepost to follow on what it is to make an impact with kindness, empathy, brilliance and humor. And especially with love.
---
Editor's note: I learned about Cinnamon's death on Saturday, and I am aware that if I was a real newspaper and not my own news blog, I'd have been pretty compelled to post this on Saturday. I didn't for a couple reasons. I wanted her friends to know from other friends and family first and give them at least a little time to grieve. But I also wanted a tiny time to grieve too. And finally because I didn't have the words. I still don't. But I did want to mark this moment for our community.

I hope that you're okay with that.
The goal of the Bar Harbor Story isn't about scooping. It's just about giving people information and sometimes lifting up the cool humans and events in our community when we can. I know that's not how everyone thinks about news, but for me? It's all about information, accountability, and helping people build better lives for themselves and their community.
---
For Bill Trotter's excellent piece in the Bangor Daily, click here.
For Cinnamon's LinkedIn where you can see some of her many accomplishments, click here.
For Steven Spearie's piece in the State Journal-Register, click here.
To watch Cinnamon's TEDxDirigo talk about decolonizing museums, click here.
---
Bar Harbor Story is a reader-supported publication. To receive new posts and support my work, consider becoming a free or paid subscriber. Thank you for being here with me.