There will be a march organized by Mount Desert Island High School's Civil Rights Team, MDIRSS Antiracist Task Force and the MDI YWCA on Monday, January 16 at noon. The march begins at Bar Harbor's Village Green and is meant to celebrate the legacy of Dr. Martin Luther King, Jr., civil rights advocate and Baptist minister.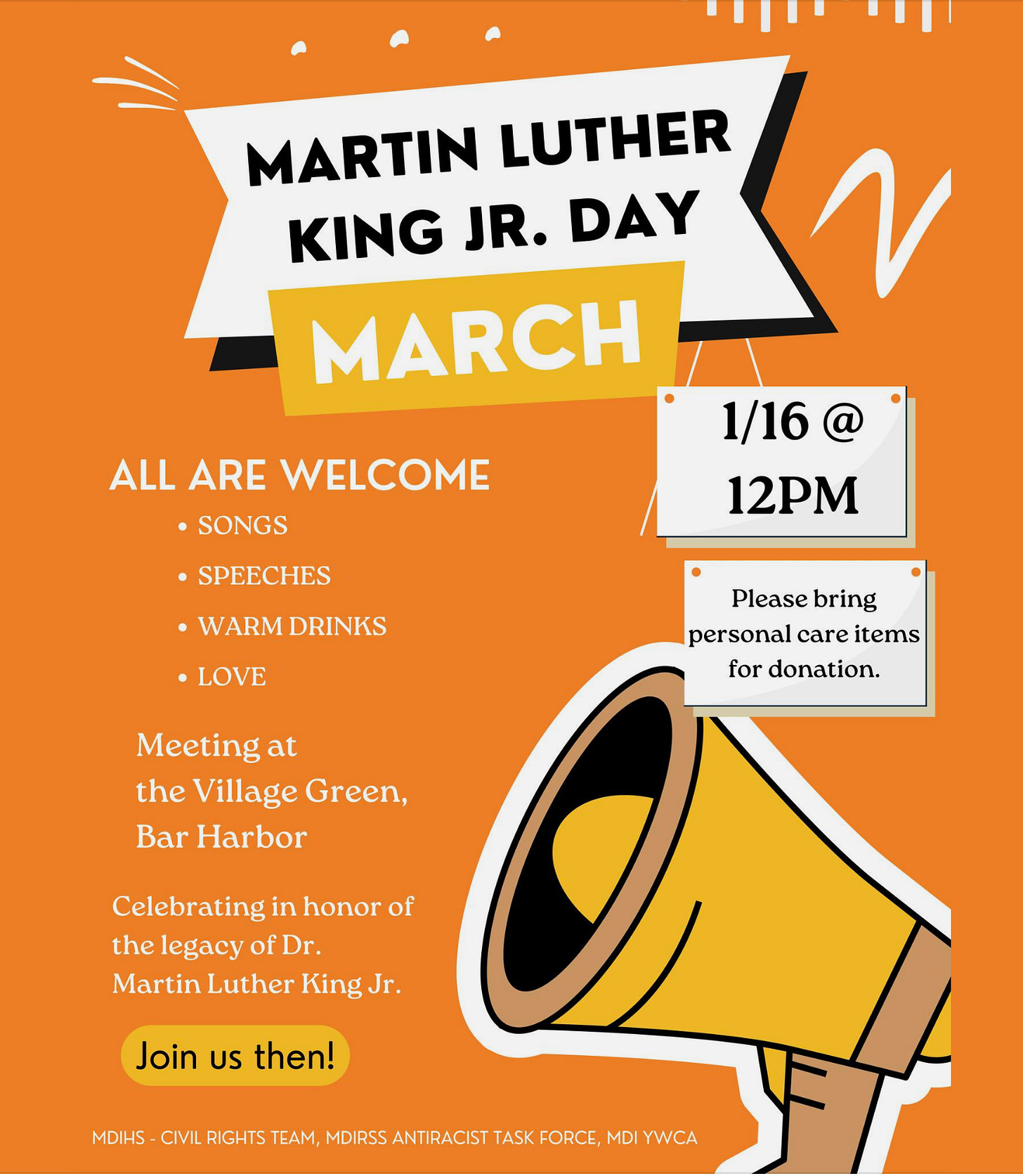 The Town Council approved the march route which will go down Mount Desert, High, Cottage and Main streets, and end at the Village Green. At the end, there will be speeches and drinks. It is the first return of the annual march since the COVID-19 pandemic began.
The YWCA MDI is collecting personal care items for donation to local nonprofits. Those items can be dropped off at the Y's Mount Desert Street location or brought to the event.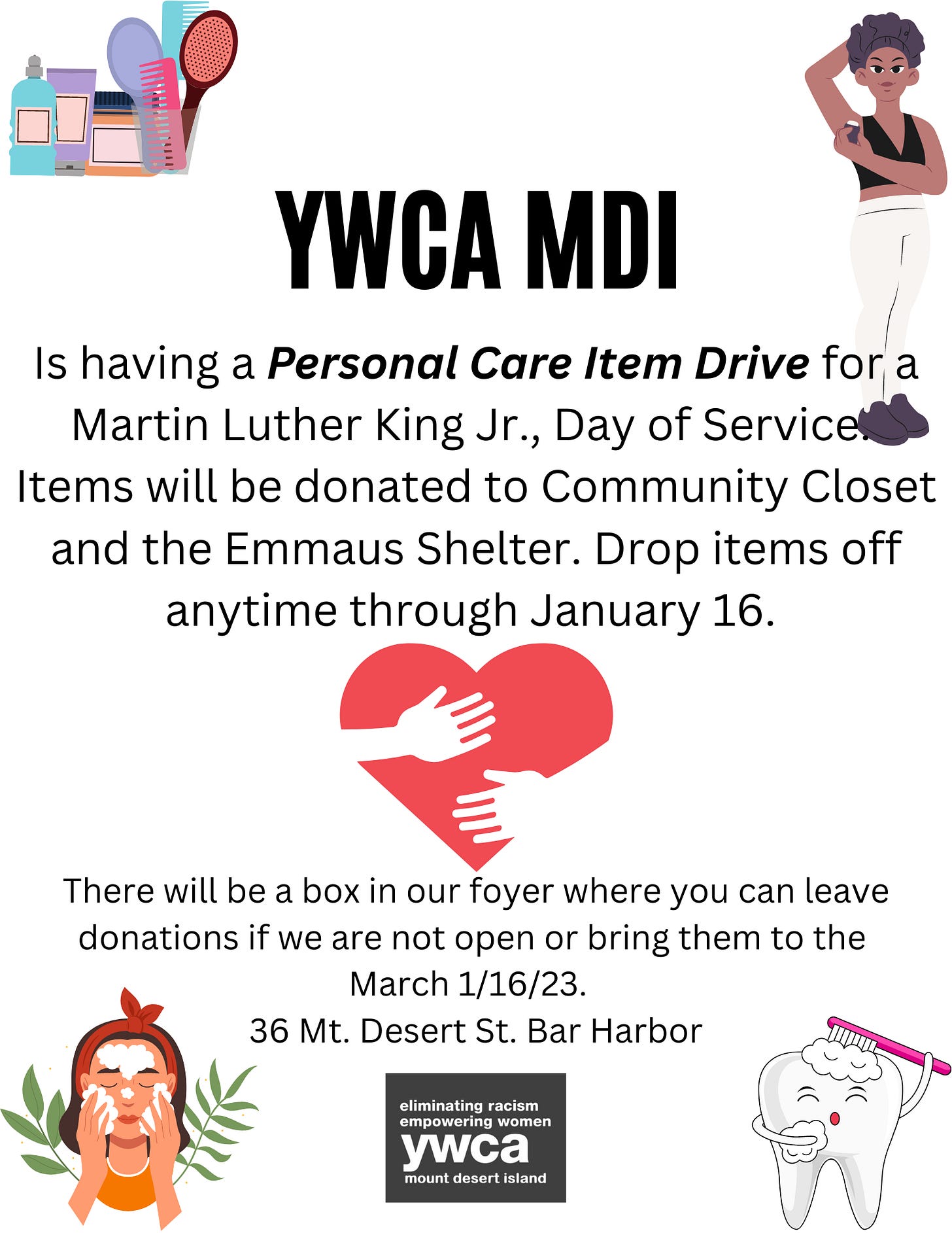 TO LEARN MORE
For more information, contact the YWCA at (207) 288-5008.
You Can Donate at: https://donate.ywcamdi.org/