Soaring cost and scarcity due to deadly bird flu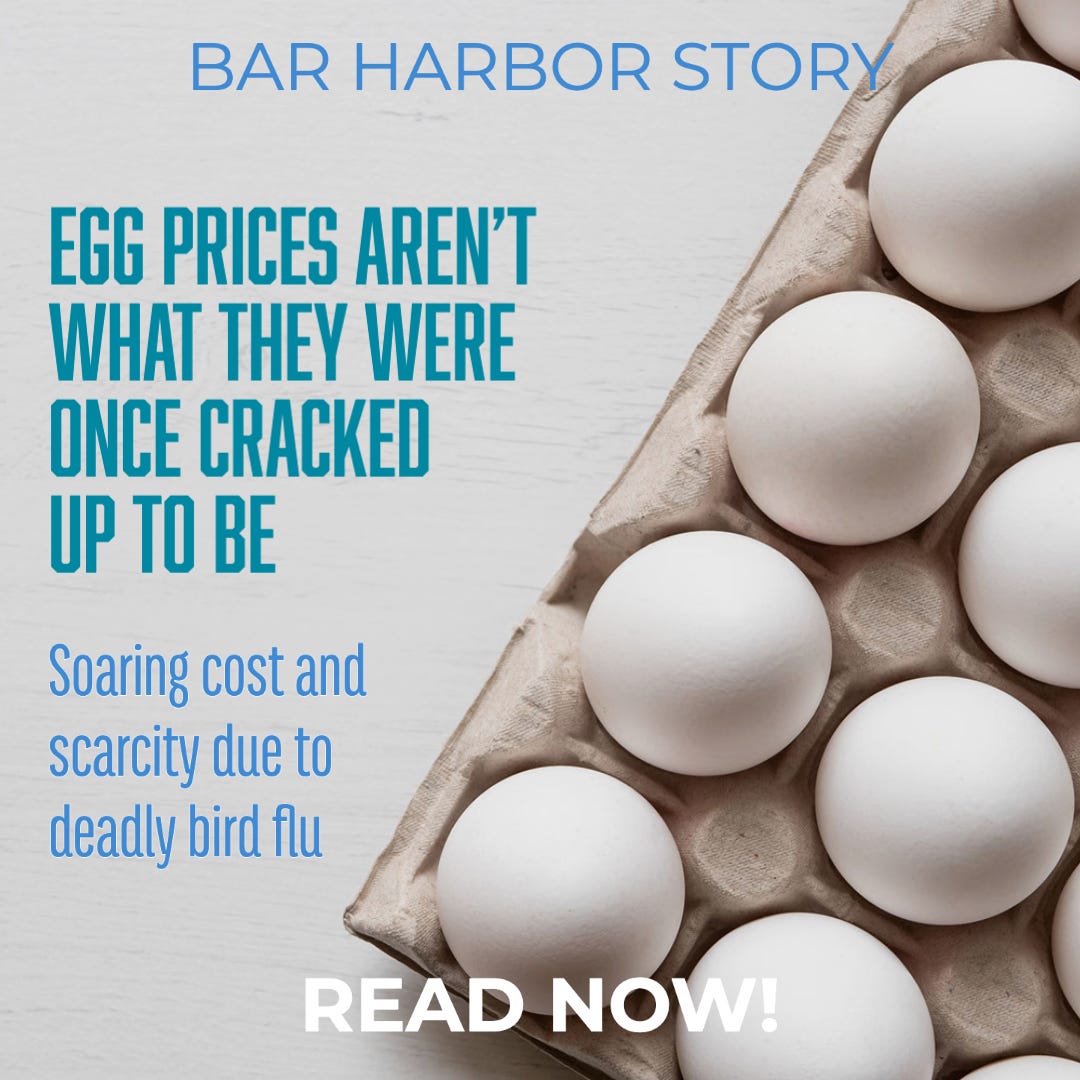 BAR HARBOR—A sweeping bird flu, feed costs, and increased demand are combining to raise the cost of eggs throughout the country so much so that not only is it impacting grocery budgets, but it's also inspiring memes.
And eggs?
They've become an important staple for Americans. Los Angeles Times Reporter Sonja Sharp said, "Each of us eats about as many eggs as one hen can lay a year."
According to November release by the CDC, "Since early 2022, more than 49 million birds in 46 states have either died as a result of bird flu virus infection or have been culled (killed) due to exposure to infected birds. This number is nearing the 50.5 million birds in 21 states that were affected by the largest bird flu outbreak that occurred in 2015. Even so, the number of states affected in 2022 is already more than double the number of states that were affected in 2015."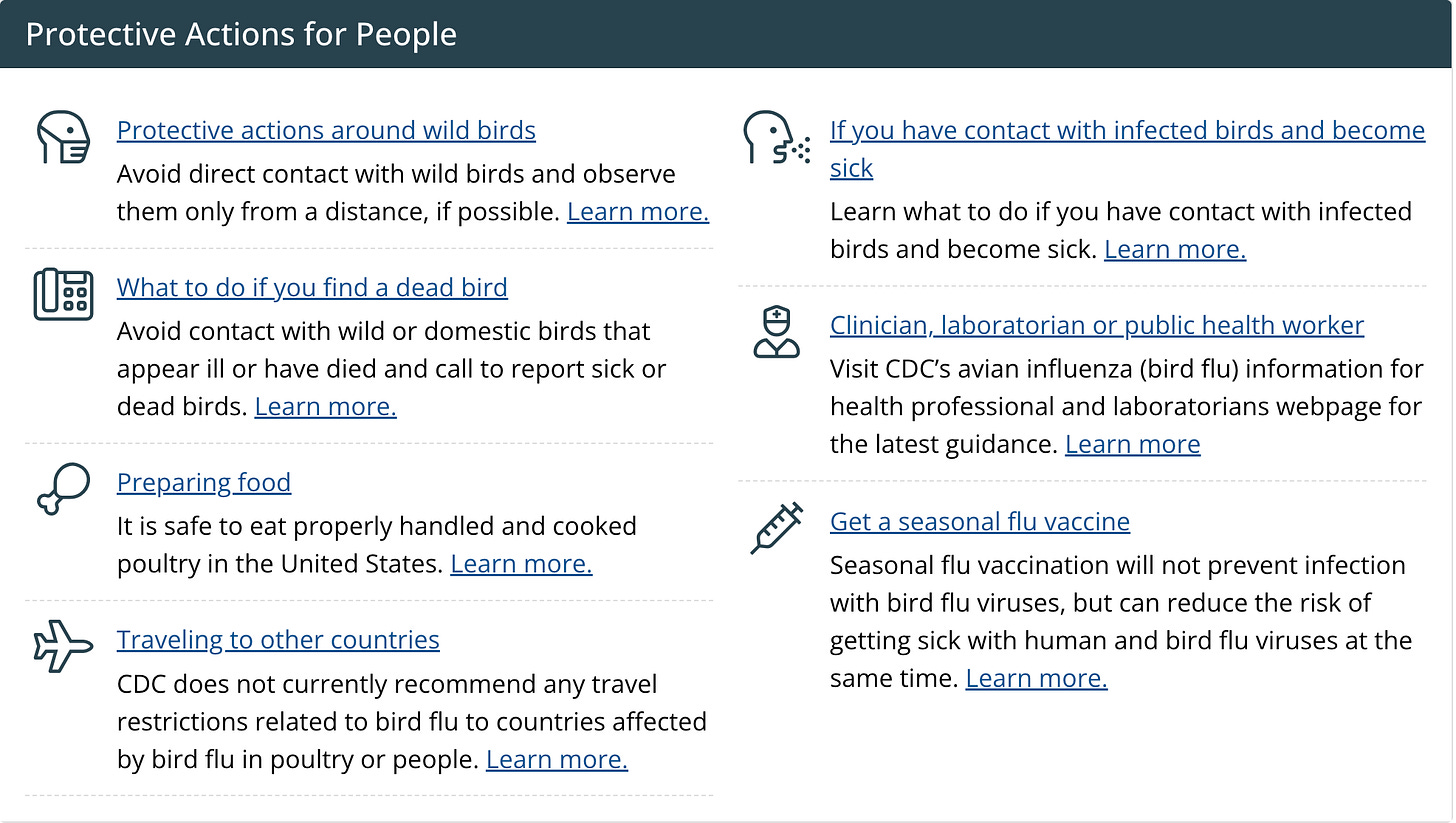 Japan has killed 10 million birds this past season to try to stop the spread of the avian flu.
The USDA has reported that the avian flu (bird flu) epidemic has impacted 58 million birds as of last week. It is the worst and deadliest outbreak in history. The birds infected are killed. This decreases the egg supply. When the egg supply decreases, prices increase. In California, a dozen eggs cost $7.37. A year ago that same dozen of eggs cost $2.35.
At the local Bar Harbor Hannaford's a dozen large white eggs cost $5.59; a dozen large brown eggs are $5.79; extra-large eggs are at $6.19 a dozen, Nature's promise cage-free brown eggs are $5.99. Organic eggs via the MDI Farm Drop site cost between $6-8 a dozen depending on the vendor. That cost does not include the service fee.
To reduce prices, new chickens must come into the world, be healthy, and reach the age where they can lay eggs. That can take ten months. The normal amount of egg-laying hens is 320 million. The flu has reduced the numbers by 5%.
This is the second time that the cost of a dozen eggs has been more than $3. The average price for a dozen eggs was $3.30 last week. In January 2022 the national average cost was $1.93
The Consumer Price Index increased to 7.1% last month. That index is used to determine inflation.
According to the Associated Press, "Eggs are just one of a tiny list of food staples that skyrocketed in prices in 2022. Margarine prices grew 47% between November 2021 and November 2022, according to the most recent Consumer Price Index data available. Butter prices rose as well, from $3.47 a pound in November 2021 to $4.63 per pound in November 2022, according to the Federal Reserve Bank of St. Louis."
Avian flu is transmitted by ducks, geese, shorebirds and other waterfowl and then impacts poultry including turkeys, chickens, quail, guinea fowl, pheasants and others. In 2014 and 2105 over 50 million turkeys and chickens were infected and slaughtered with an economic impact of $3.3 billion in losses.
---
LINKS TO LEARN MORE
https://www.cdc.gov/flu/avianflu/spotlights/2022-2023/nearing-record-number-avian-influenza.htm
https://www.msn.com/en-us/money/markets/egg-prices-have-more-than-tripled-in-some-states-heres-why/ar-AA169mvr
https://ktla.com/news/when-will-egg-prices-come-down/
https://www.straitstimes.com/asia/east-asia/avian-flu-outbreak-sparks-record-slaughter-of-10m-birds-in-japan
---
Bar Harbor Story is a reader-supported publication. To receive new posts and support my work, consider becoming a free or paid subscriber.