Steve Fuller Becomes the Paper's Arts and Special Sections Editor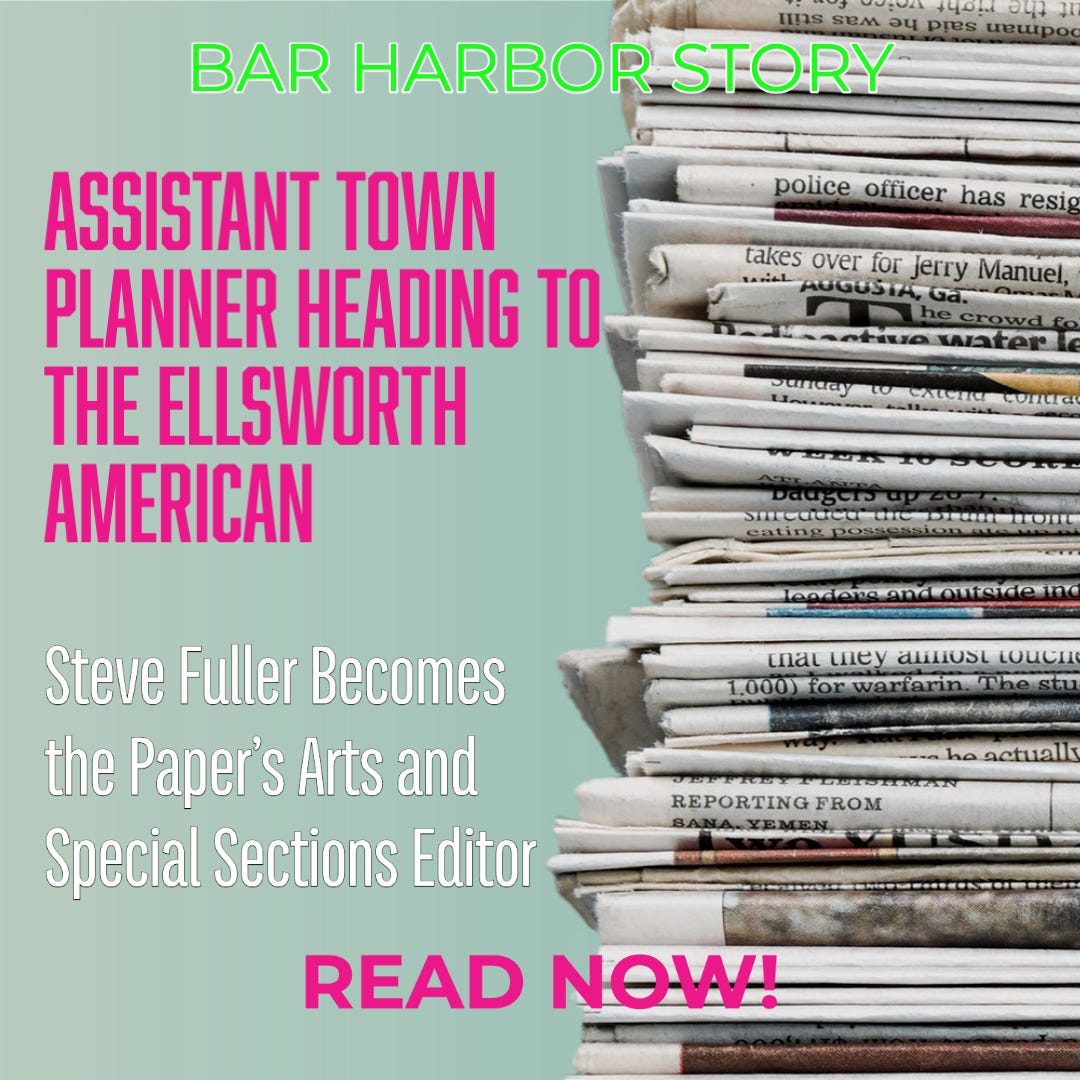 BAR HARBOR—Assistant Town Planner Steve Fuller is going back to his roots now that he's accepted at job at the Ellsworth American as arts and special sections editor. He takes the place of Letitia Baldwin, who retired December 31. Fuller was first hired by the paper in 2007.
"Hers are big shoes to fill, but I am excited for that challenge and for the opportunity to (again) be part of a great team dedicated to local journalism," Fuller said.
Fuller worked as a reporter at the American from 2012 to 2017 before working for the city of Ellsworth's planning department. Prior to his time at the American, he worked for The Republican Journal and Village Soup.
At the Planning Board meeting January 4, member Joseph Cough gave a heartfelt thanks to Assistant Planner Steve Fuller's work for the board and town.
"When we get on the planning board sometimes we still have a tougher way to fight through the language of the LUO. You give it in a real straightforward presentation," Cough said.
Fuller's straight-forward verbiage is appreciated, he said.
Fuller also said that he appreciated his time in Bar Harbor.

"I consider myself very fortunate to have been part of a great team, both in the town office as a whole and in particular here in the Planning & Code Enforcement Department with Michele, Angie, Mike, and Tammy. I have learned a lot from working with each of them, and together we have done a lot of work that I have been proud to be a part of," Fuller said.
He added,
"The work that has been done to advance the goals and strategies found in the Housing Policy Framework is at the top of that list for me. Going from drafting language for new uses like shared accommodations and employee living quarters, to getting articles on the ballot and having voters approve them, to now seeing people submitting applications for these uses and having the applications be approved has been exciting to see. More work remains to be done on housing, but I think there has been a lot of progress in a relatively short period of time."
---
Editor's note/disclosure: I once worked for the Ellsworth American.
---
Bar Harbor Story is a reader-supported publication. To receive new posts and support my work, consider becoming a subscriber.