Can You Spare a Moment and Be Part of A Gift of Kindness of a Girl Battling A Brain Tumor?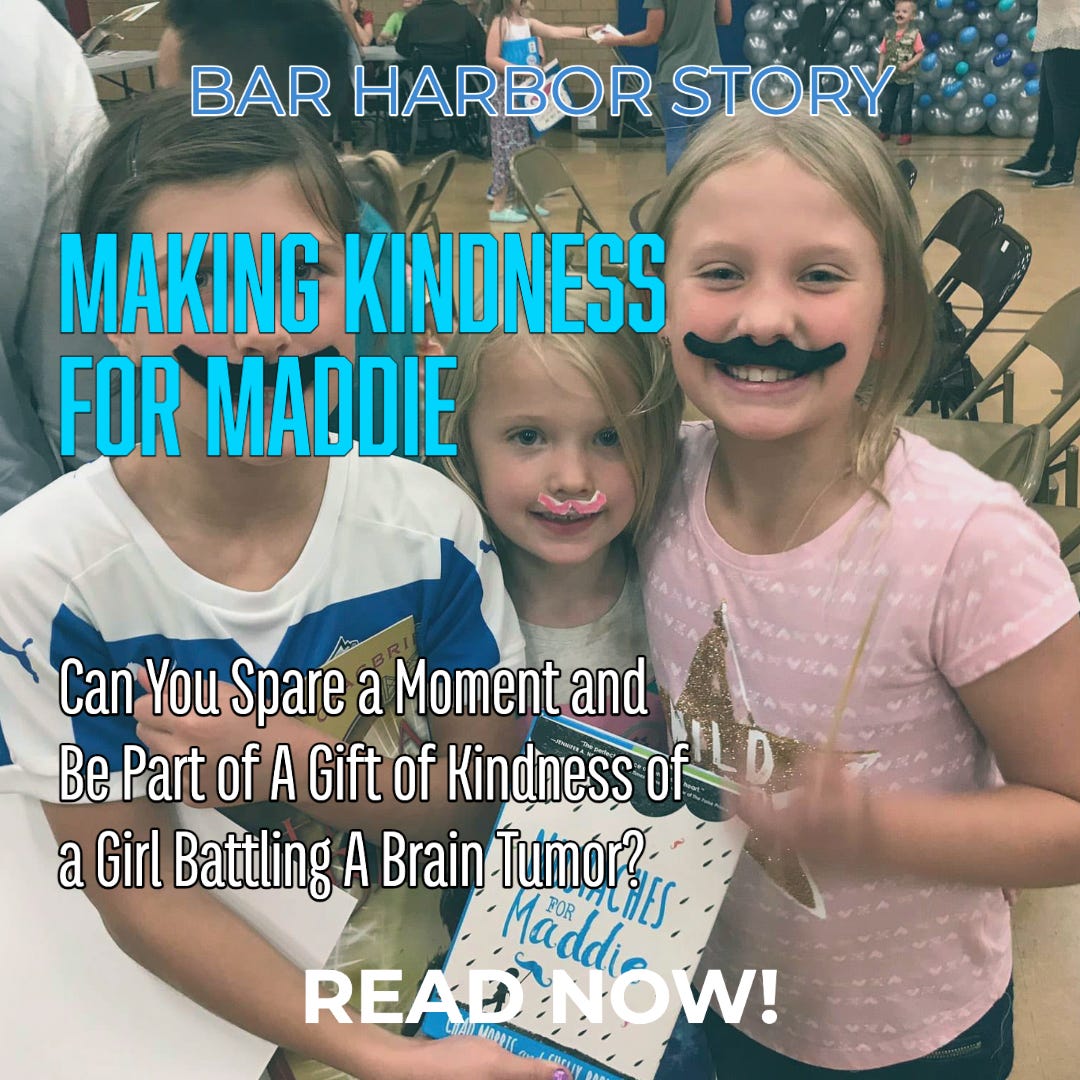 BAR HARBOR—At first glance, it might not seem like two authors from the western part of the United States would have a lot to do with Bar Harbor. Let alone one of their five children.
But Shelly Brown and Chad Morris travelled on their own dime to be a part of the Bar Harbor Kids Book Festival a few years ago, visiting MDI class rooms and engaging students and teachers, want-to-be writers, parents, and volunteers. They presented and joked and enlightened and inspired over and over again all for free.
They also talked about their own kids.
One of those kids is Maddie, now 19. And the duo wrote Mustaches for Maddie, which chronicles Maddie's brain tumor.
As the book blurb reads,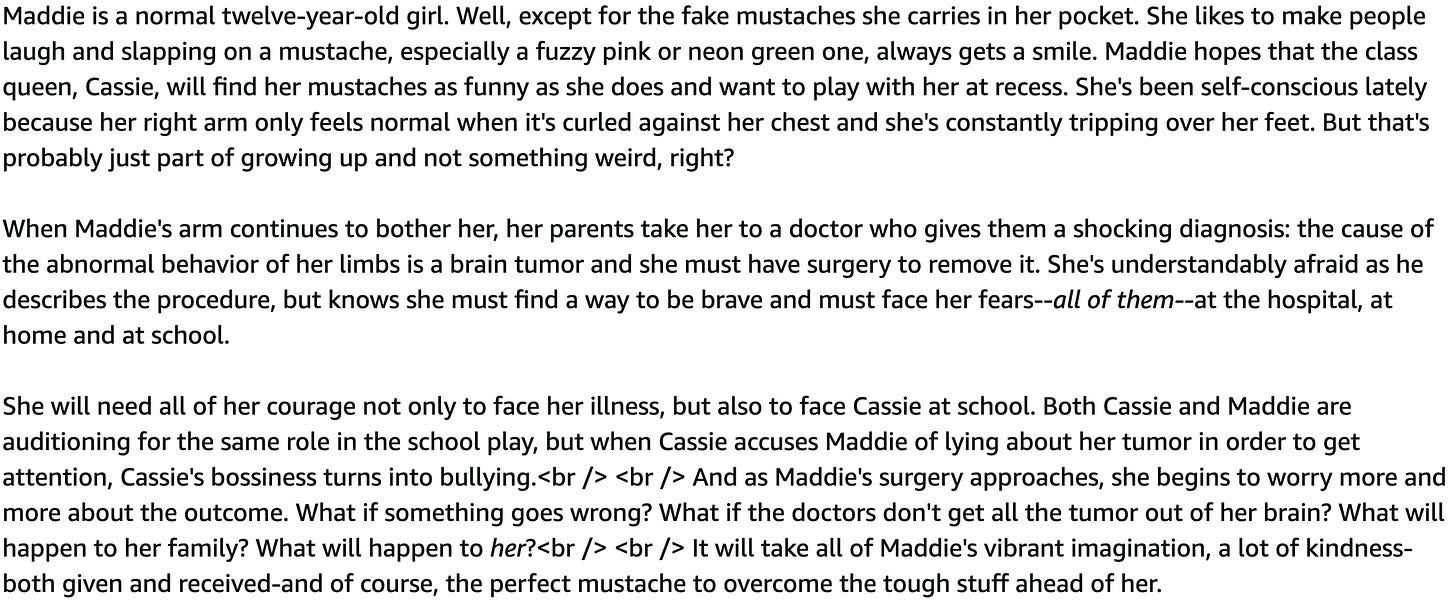 Maddie's first brain surgery inspired hundreds to put mustaches on themselves, puppies, cars, just about anything to lift her spirits.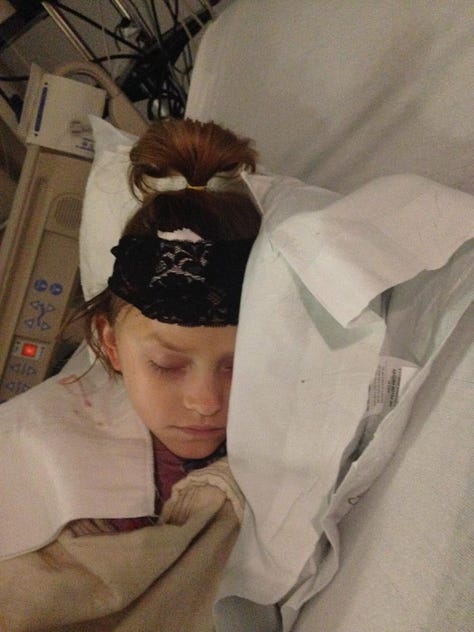 Shelly told Morgan Jones Pearson in a podcast interview,
"When Maddie was nine years old, we were making guacamole in the kitchen. And I threw her an avocado, like I just tossed it at her just playing around just thinking she'd catch it. She didn't even try to catch it, not even like at all. She just kind of let it hit her chest and fall to the floor. And I was like, why did you not even try to catch that? And she said, Oh, well, because sometimes my hand doesn't work. And I found that to be one of the strangest things any of my children have ever said to me, because hands should work every single day. Like your hands just always work. And so I immediately was concerned. And I said, What else doesn't work? Let's look at your face, smile for me. You know, I'm like, Oh, we better call the doctor and we took her into Primary Children's Medical Center in Salt Lake. And they took a look inside and said she has a brain tumor the size of two and a half golf balls. And that's where the journey started."
During that first operation, doctors removed 90% of Maddie's tumor. Her hospital stay extended into weeks.
Shelly told Pearson,
"And in that process, we had my cousin who wanted to do something nice but didn't really know what to do. Because what do you do? What do you do for a kid who has a brain tumor and is getting surgery in a hospital? Like what do you do? You know, your heart goes out to them but how do you how do you help and and so she just came up with this silly idea where she took a picture of herself wearing a crazy mustache. She posted it with the hashtag mustaches for Maddie on social media. And then she encouraged friends and family to do the same and they did. And when they did, they encouraged their friends and family to do the same as well. And that spread around in a way where we were getting pictures of people wearing silly mustaches daily by the hundreds, which made a big difference because that hospital stay was hard, really hard. There was a lot of tears. There was a lot of physical therapy, there was a lot of medication, finger pricking, and tubes and things just kids don't want to have to go through. But to be able to see that there was a whole cheering team by the hundreds that was on your side and cheering for you made a big difference."
When her tumor returned when Maddie was 11, people did it again. A cyst grew on the tumor. Doctors were able to remove the cyst and they thought the original tumor as well.
It's now eight years later and her tumor is back for a third time. She's 19, preparing to head for a year of service and then college and life and her big future.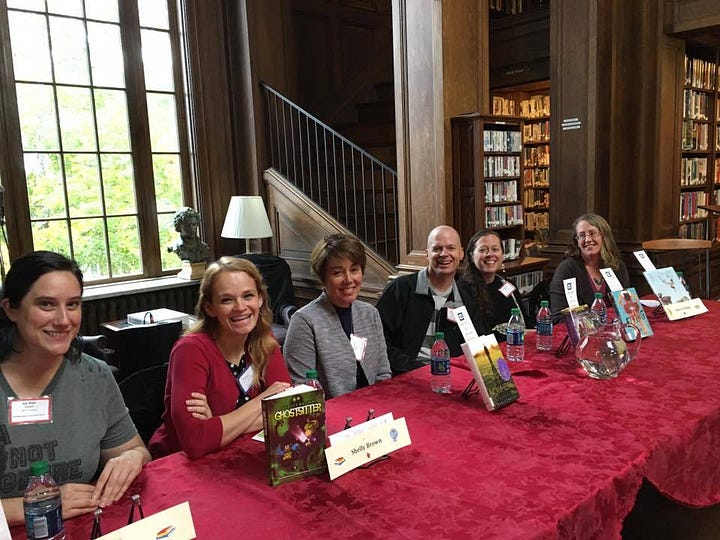 Those plans are on hold for a bit because of the tumor's return. She's scheduled for her third neurosurgery Thursday, December 8, and her parents hope that people will take goofy mustache photos and tag them #MustachesforMaddie to help her recover.
"This way, she can read and look at your pictures while she's recovering and know that amazing people who love her are out making the world better while she has to rest a bit," Chad wrote on his Facebook.
Or, you can just do something nice. Maddie is nineteen now and constantly thinking of others. She actually would love it if you could make kindness instead and maybe add in a mustache. Chad Morris wrote:
"If you want to be creative and make more awesome mustache pics and tag them #MustachesforMaddie, she'll love them again. Or even better, she would prefer it if you just did something kind for someone else. It can be simple. Send a nice text. Call someone you haven't in a while. Shovel someone's snow or rake their leaves. Make the cashier at the grocery store smile. Give $5 to a favorite charity. She'd love to hear what you do. If you want to post about it, you can tag it #MakeKindnessforMaddie (or tag me) and we'll make sure she sees it. If you don't want to post it (sometimes secret service is the way to go), you can also just send me a message or a pic and I'll make sure she sees it."
The Morris family only came to Bar Harbor once, but they made an impact. Maybe we can all make a tiny impact in Maddie's recovery, too, by making kindness.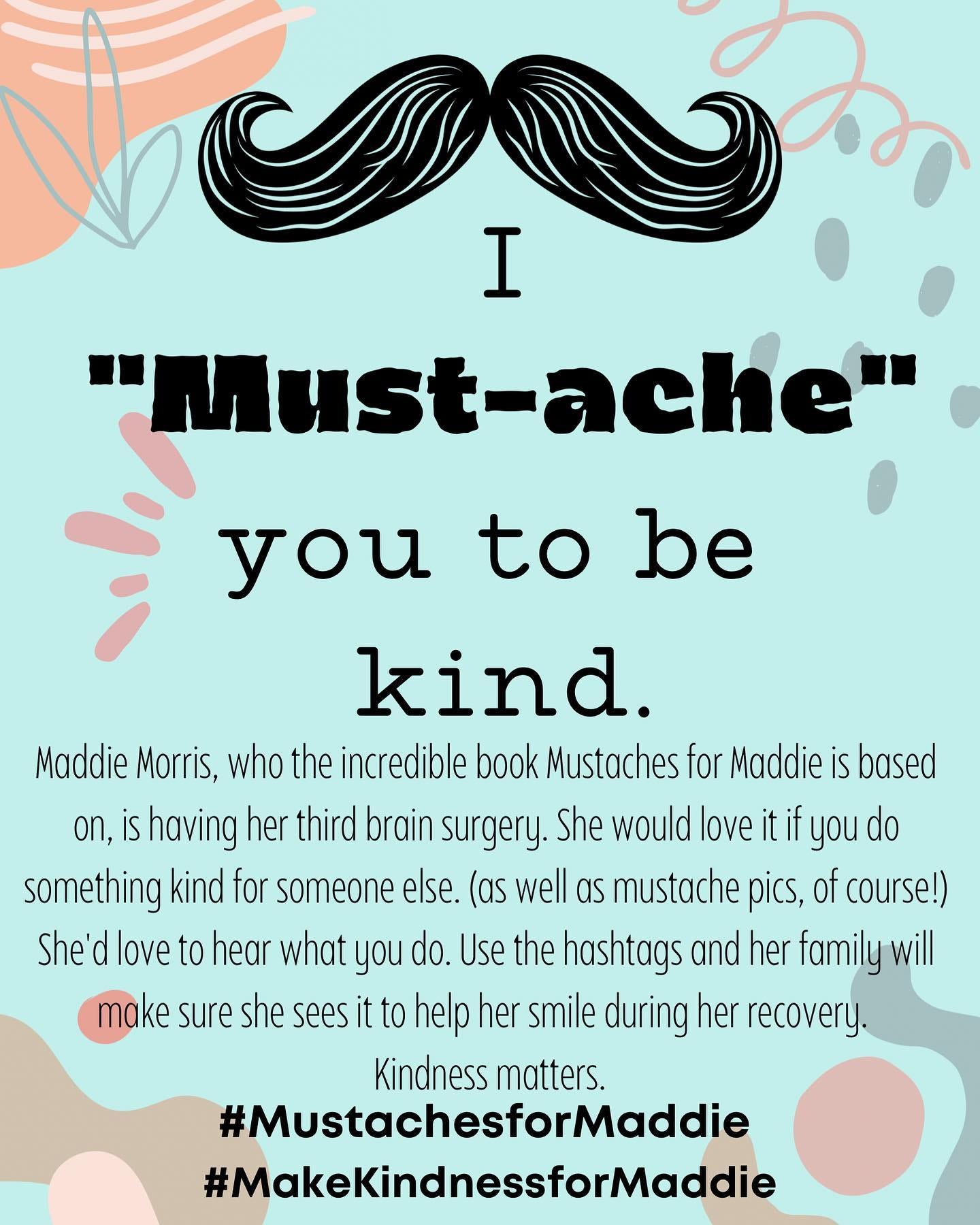 ---
LINKS TO LEARN MORE
http://www.shellybrownwriter.com/childrens-books.html
https://www.ldsliving.com/all-in/maddie-morris-and-her-parents-from-silly-mustaches-to-a-teens-christmas-wish
---
Bar Harbor Story is a reader-supported publication. To receive new posts and support my work, consider becoming a free or paid subscriber. Thank you so much for being here with us.