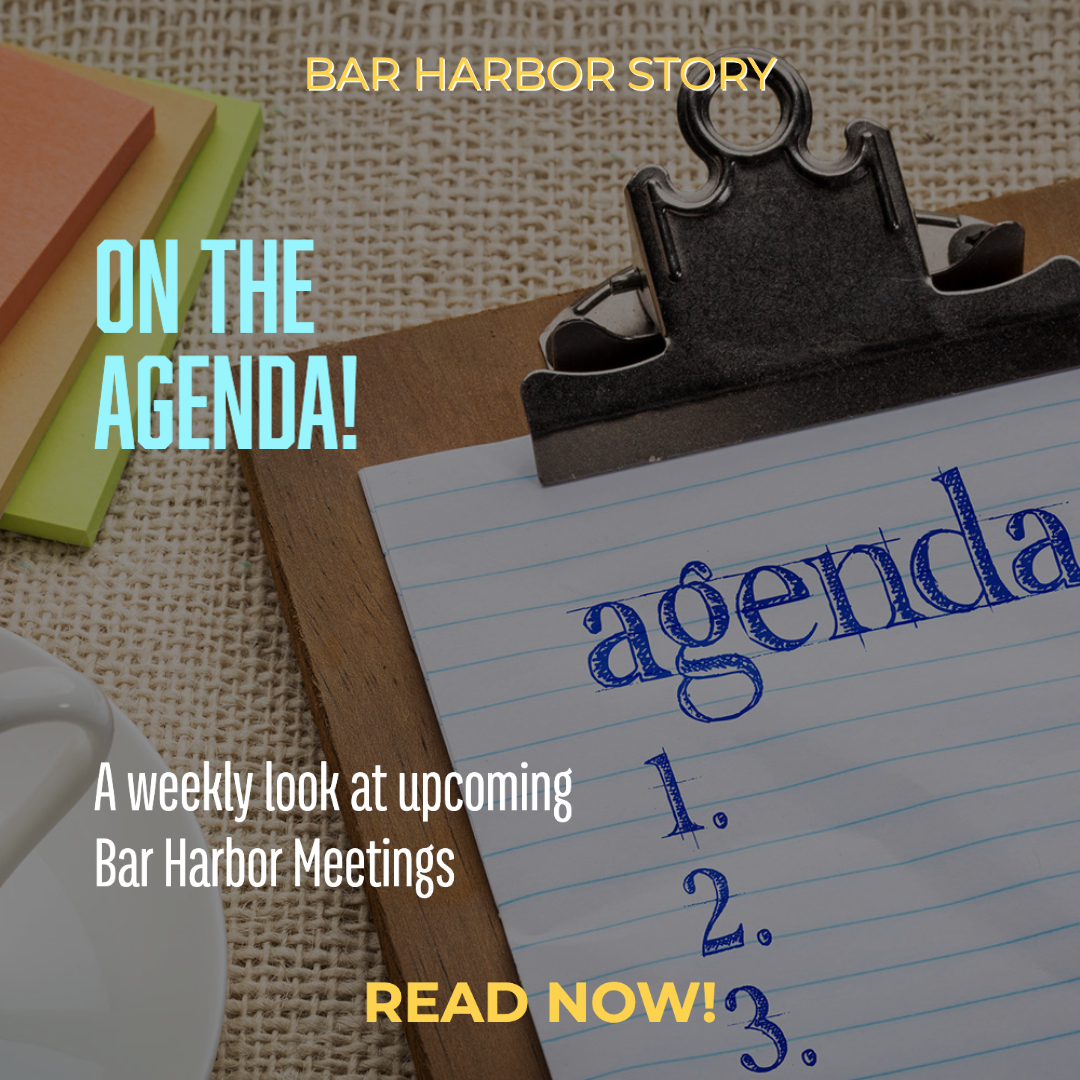 It's our new weekly piece documenting Bar Harbor town government and other similar meetings that we know of. Please let us know if we've missed something. Also, sometimes things are on the town calendars and are cancelled or rescheduled, so make sure to double check before you head over!
All the meetings take place at the Bar Harbor Municipal Building unless otherwise noted. And they usually have a time for public comment. So, go! Be informed! Be part of the process. You deserve to be.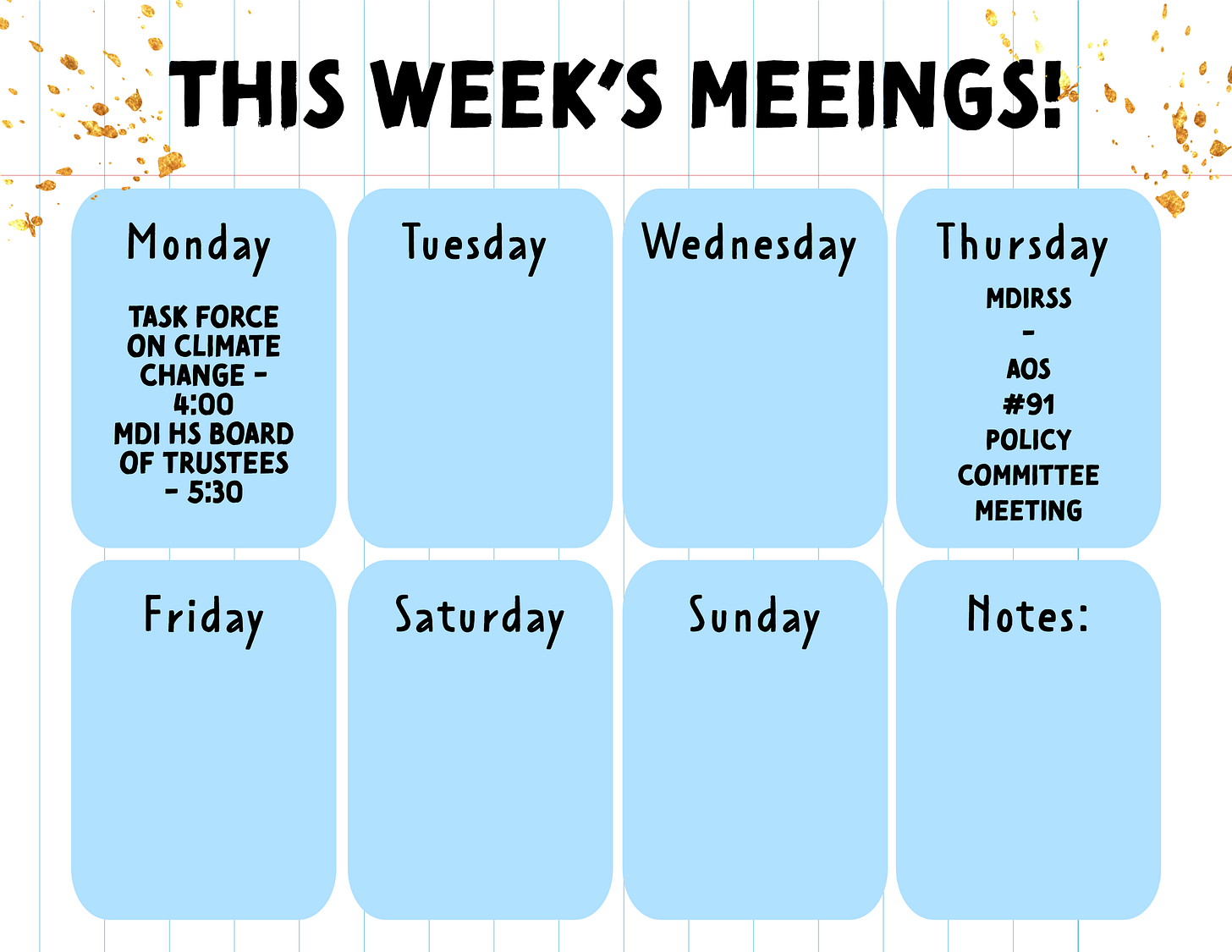 ---
MONDAY
Task Force on the Climate Emergency
November 28, 2022
Time:
4:00 PM - 6:00 PM
Location:
Council Chambers
Address:
93 Cottage
Bar Harbor, ME 04609
During the meeting, the town's sustainability coordinator will give an update on EV charger locations, Competitive Energy Solutions (CES), public outreach and website, and her thoughts on town budget recommendations for the group. The task force will also have a budget discussion that will include whether members believe the town should have a separate sustainability budget and a list of projects completed, in process and that they want to do.
Priorities from last time included: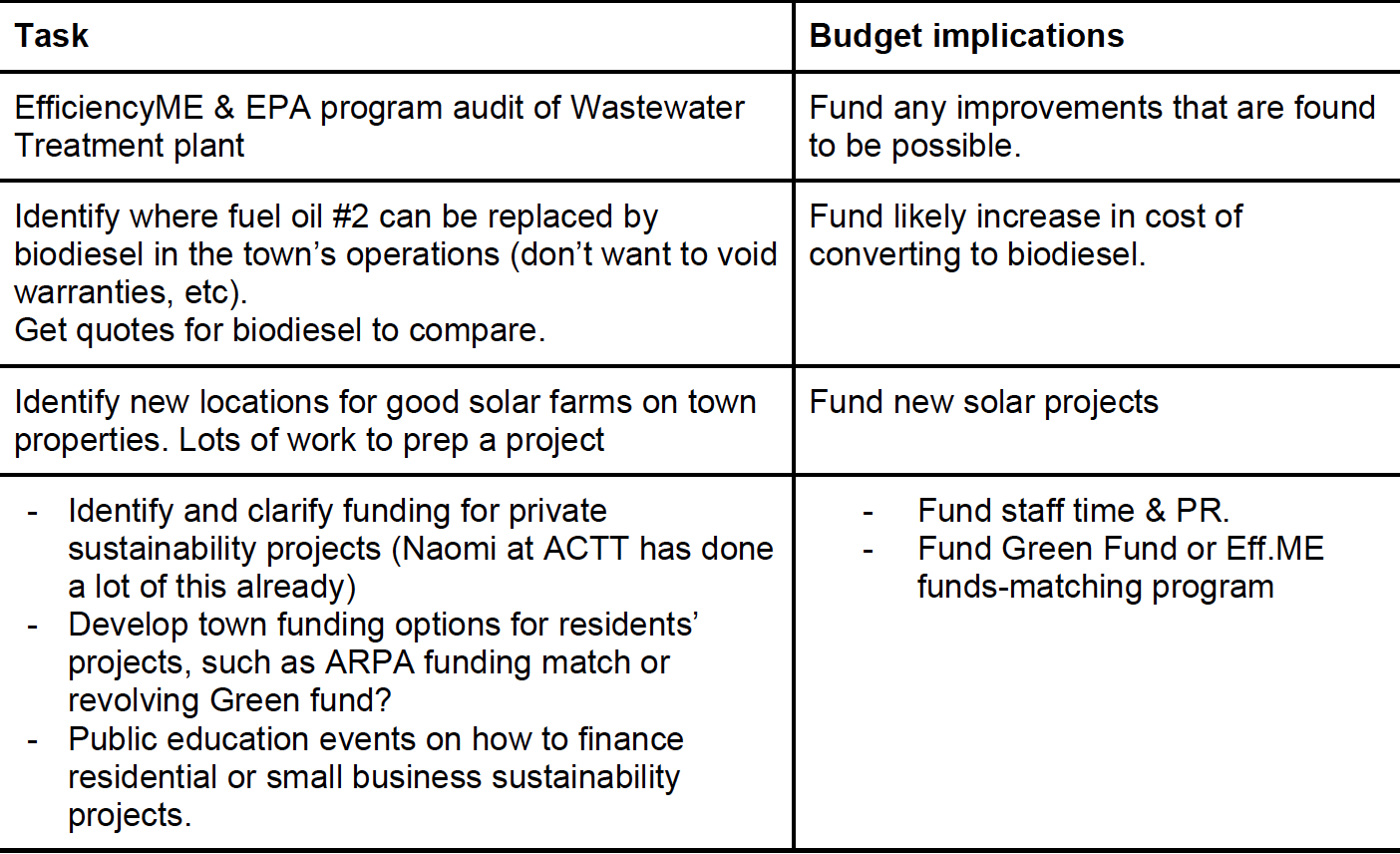 There is also time for public comment.
---
MOUNT DESERT ISLAND REGIONAL HIGH SCHOOL BOARD OF TRUSTEES
Time:
5:30 P.M.
Location:
Mt. Desert Island High School Library
There will be updates on the track and the costs for geothermal conversion,
There is also time for public comment.
---
THURSDAY
MDIRSS – AOS #91 POLICY COMMITTEE MEETING
Time:
5:30 P.M. – 6:30 P.M.
Location:
MDIRSS-AOS 91 Superintendent's Conference Room
The agenda includes:
Naloxone Policy – Maine Department of Education sample
JIC – Student Code of Conduct – current policy
JIC – Student Code of Conduct – MSMA sample policy
HBAC – Child Find (minor revisions to reflect the federal standard)
GBN – Family and Medical Leave
JEA – Compulsory School Attendance (MSMA revisions)
Reference documents: