Stakeholders will weigh in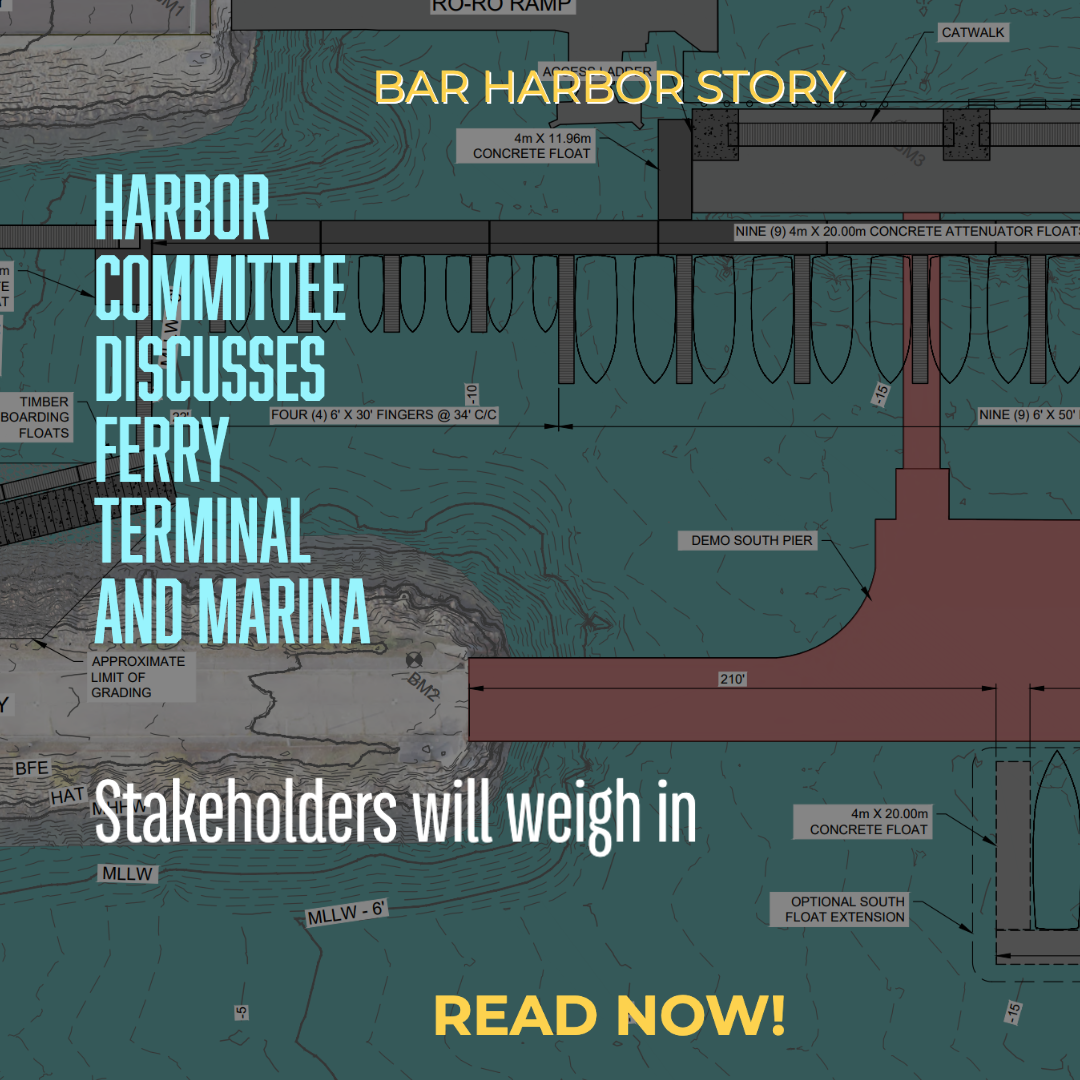 BAR HARBOR—Harbormaster Chris Wharff was out of town on vacation this Tuesday, and when it came to the GEI Consultants, Inc. update on the ferry terminal at 121 Eden Street, Harbor Committee Chair Jeff Miller said there wasn't really much to report during the committee's November 15 meeting at the Bar Harbor Municipal Building.
"I have got nothing, just what they sent out last time," Miller said. The board had previously sent a list of potential stakeholders to the Engineering firm in charge of the ferry terminal project. He recently received an email from the owner of Pemaquid Mussel Farms, who is a Bar Harbor resident. That email asked about the current state of the ferry terminal master plan and asked if there was a time and opportunity for his business to get involved.
According to the town's Existing Conditions Analysis Report, "The Town of Bar Harbor is currently discussing options for demolishing portions of the old pier and eventually replacing it with a marina that could include new docks, floats, and other publicly accessible amenities."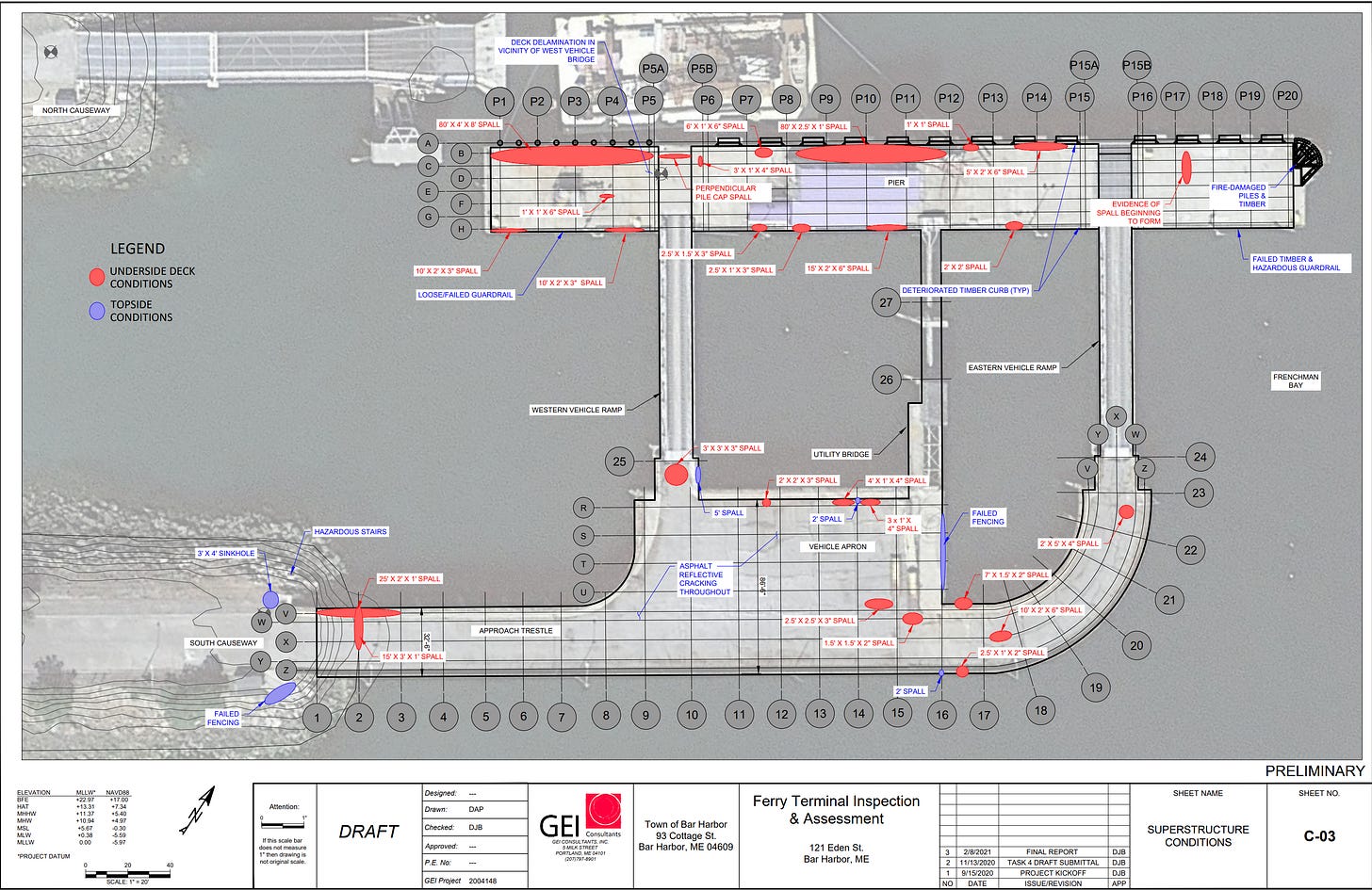 GEI also submitted three potential marina redevelopment concepts in February 2021. In June of this year, the town received a $50,000 grant for the crumbling marina's reconstruction.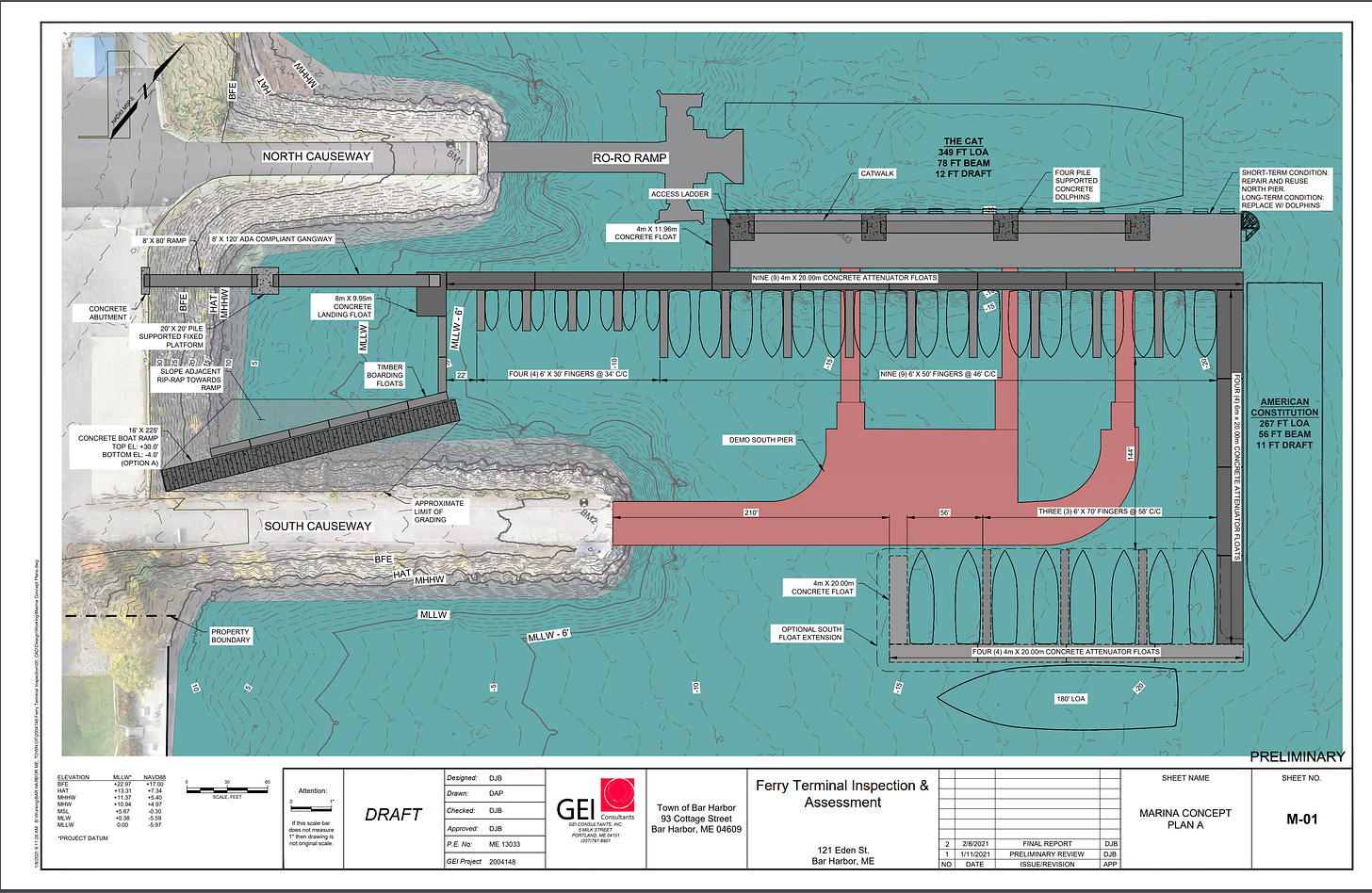 New member Micala Delepierre asked if there was a scheduled meeting with GEI. Miller said that the board might not see anything from them until the next Spring.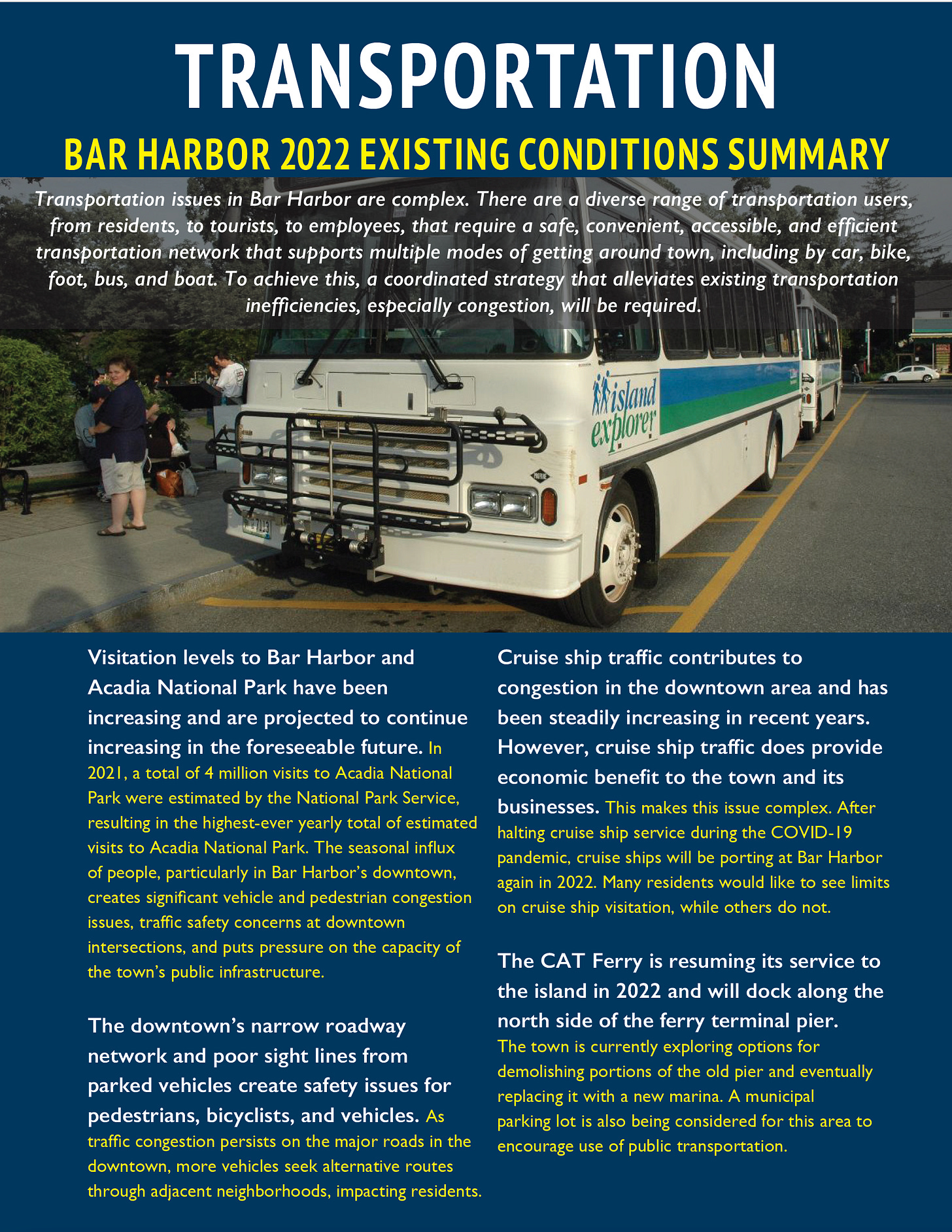 The Existing Conditions Analysis Report states that the Parking Solutions Task Force was created to implement "strategies that make existing parking in downtown more efficient, and encouraging visitors and residents to walk, bike, and use the bus." The task force recommended paid parking, permits, and also satellite parking at the ferry terminal and a shuttle from that site to downtown.

There was some discussion about how the ferry terminal project folded into the comprehensive plan, which is the document meant to guide the town's future, and which is currently in the formulating process. Plans to have a table or display explaining the terminal project at the open forums for the comprehensive plan did not evolve.
Miller mentioned having a couple of community engagement meetings. Town Councilor Val Peacock attended the Harbor Committee meeting and said that "you want specific feedback from stakeholders" rather than having a big, general meeting again. A community feedback meeting has already been held.
Miller said he'd like GEI to have some concept on paper that people can see and then they can comment on that, especially those stakeholders. He encouraged solid movement forward with doable projects such as building a ramp and setting a mooring field. "That would immediately make the place functional."
"And a float alongside it," Member Pancho Cole said.
Member Robert Garland said he agreed with Peacock worrying that another general meeting could bog down the process.
Delepierre asked who the point person is for the communication with GEI and asked how they would talk to stakeholders. The board was unsure and would find out, they said.
---
COMMITTEE MEMBERS
o Micala Delepierre
Term expires in 2025
o Jeff Miller, Chair
Term expires in 2024
o Jamie Weir, Secretary
Term expires in 2024
o Kaitlyn Mullen
Term expires in 2025
o Lynne Williams
Term expires in 2023
o Larry Nuesslein III, Vice Chair
Term expires in 2024
o Jerry Blandford
Term expires in 2023
o Vacant
Term expires in 2025
o Robert Garland
Term expires in 2023
o Francis "Pancho" Cole
Term expires in 2023
o Jon Carter
Term expires in 2024
---
HELPFUL LINKS
https://www.barharbormaine.gov/393/Ferry-Terminal
https://www.barharbormaine.gov/DocumentCenter/View/4904/GEI-Engineering-Final-Report-on-the-Bar-Harbor-Ferry-Terminal-Pier-Evaluation?bidId=
Bar Harbor's Comprehensive Plan documents
Bar Harbor's Existing Conditions Report