Crowds Gathered on Cottage Street to Watch Annual Chamber Event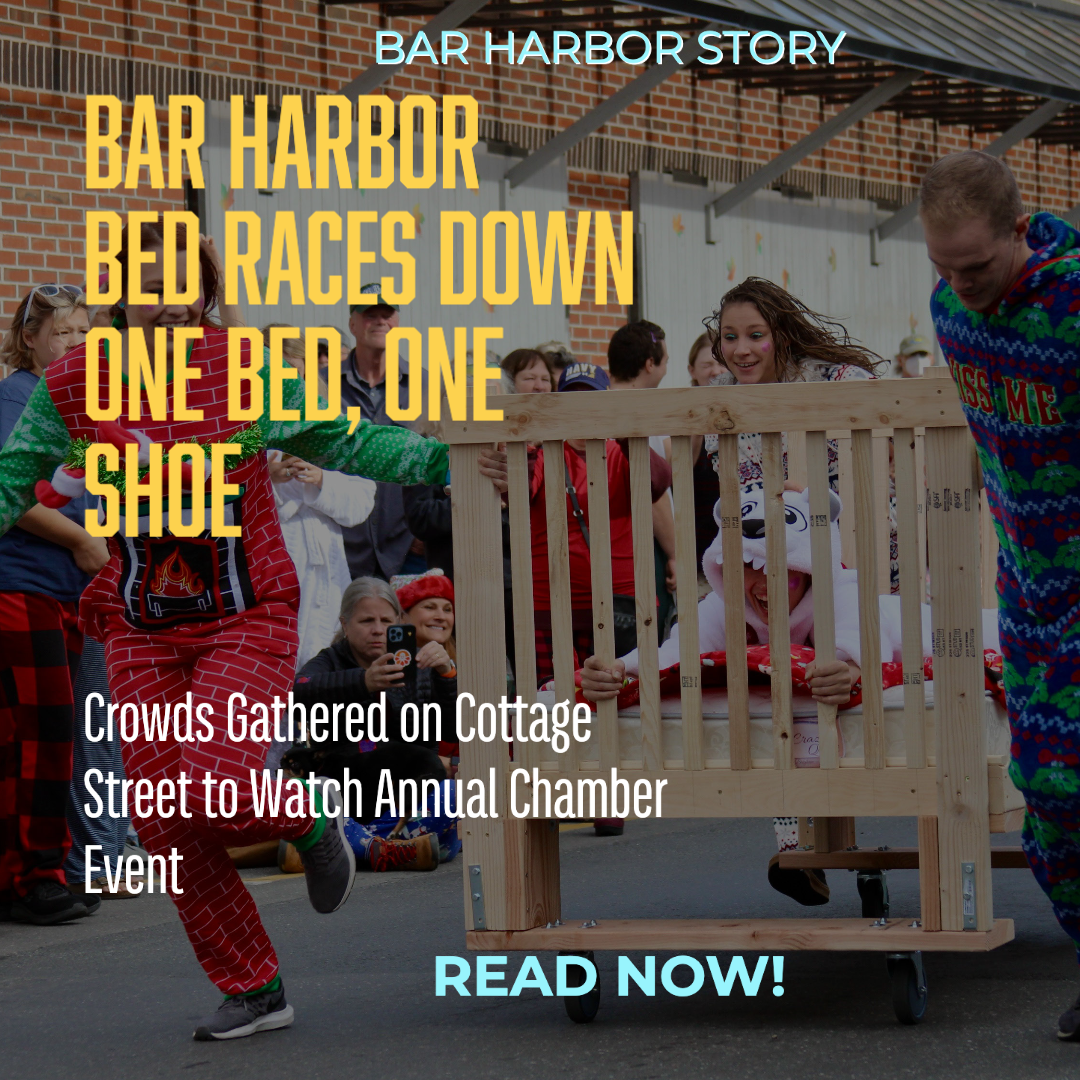 BAR HARBOR—One lost shoe. One broken bed. One fall onto the asphalt. The Bar Harbor Bed Races had plenty of excitement Friday morning. Townsquare Media's Chris Popper emceed the multi-heat, multi-bed race. The annual event is part of Bar Harbor Chamber of Commerce's Early Bird Pajama Sale. The race was originally scheduled for Saturday, but potential bad weather moved it to Veteran's Day.
Crowds gathered on the sidewalk on Cottage Street. People leaned out of windows. Others crept further onto the short race route as local teams vied for the best time.
The Bed Subcommittee won the event. Bar Harbor Inn and Spa came in second. It's the last bed races for Alf Anderson, the chamber's executive. Anderson said that there many stores in Bar Harbor will have items on sale on Saturday as well.
The teams were:
Lickity Split Lobsters (Bar Harbor Bank and Trust)
Bar Harbor Inn and Spa
Bed Subcommittee
Camp Beech Cliff
Faster Than Rising Rates (First National Bank)
Side Street Cruisers
The Inn on Mount Desert
The Alpines of the Community School
Acadia Youth Sports
Jack Russell's
The Napping House
The Mattress of Misfit Toys
Blue Dolphin
The Bed Subcommittee's time of 37.15 seconds earned first place. With a time of 40 seconds, the Bar Harbor Inn and Spa came in second.
All photos by Carrie Jones.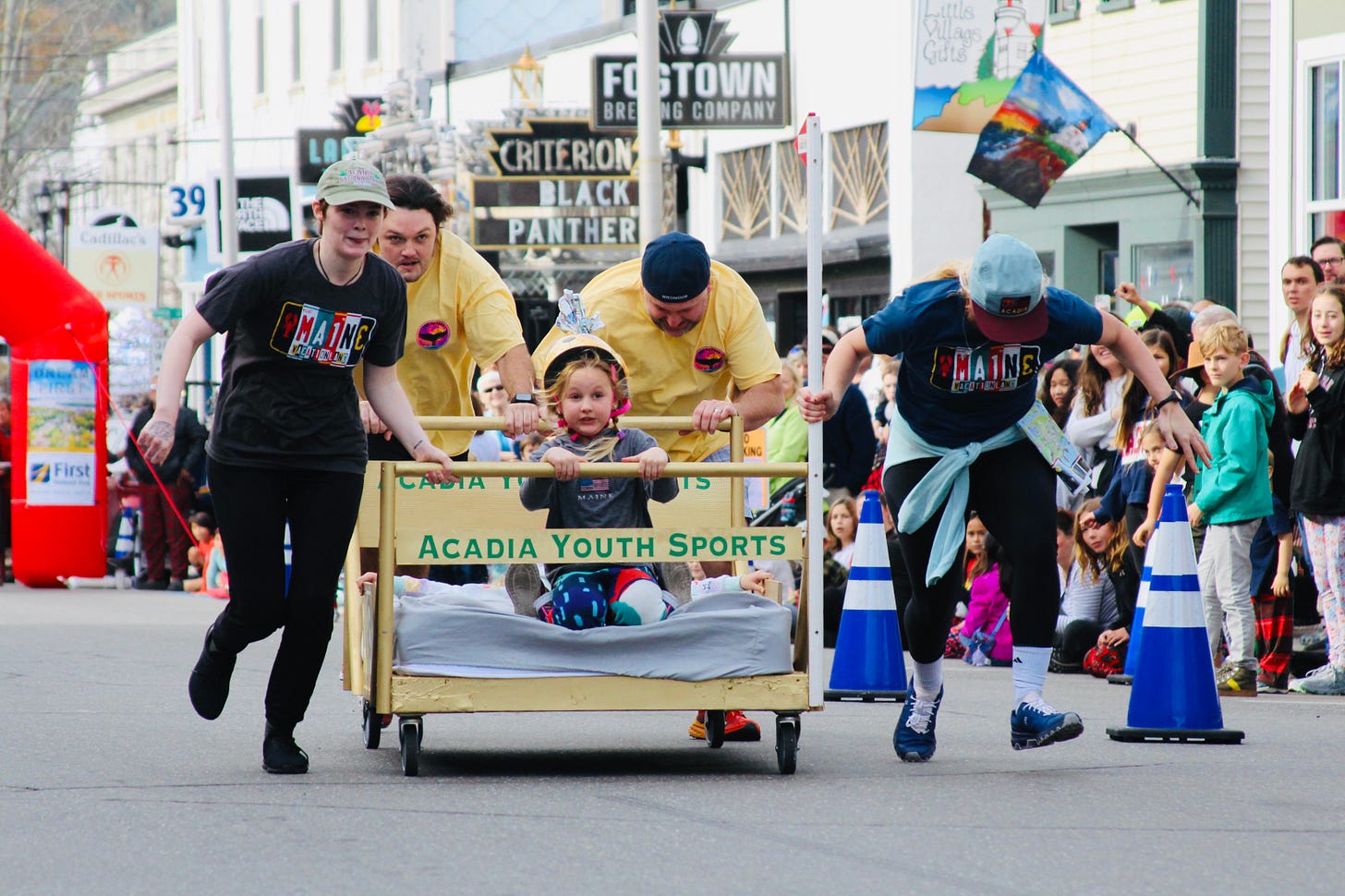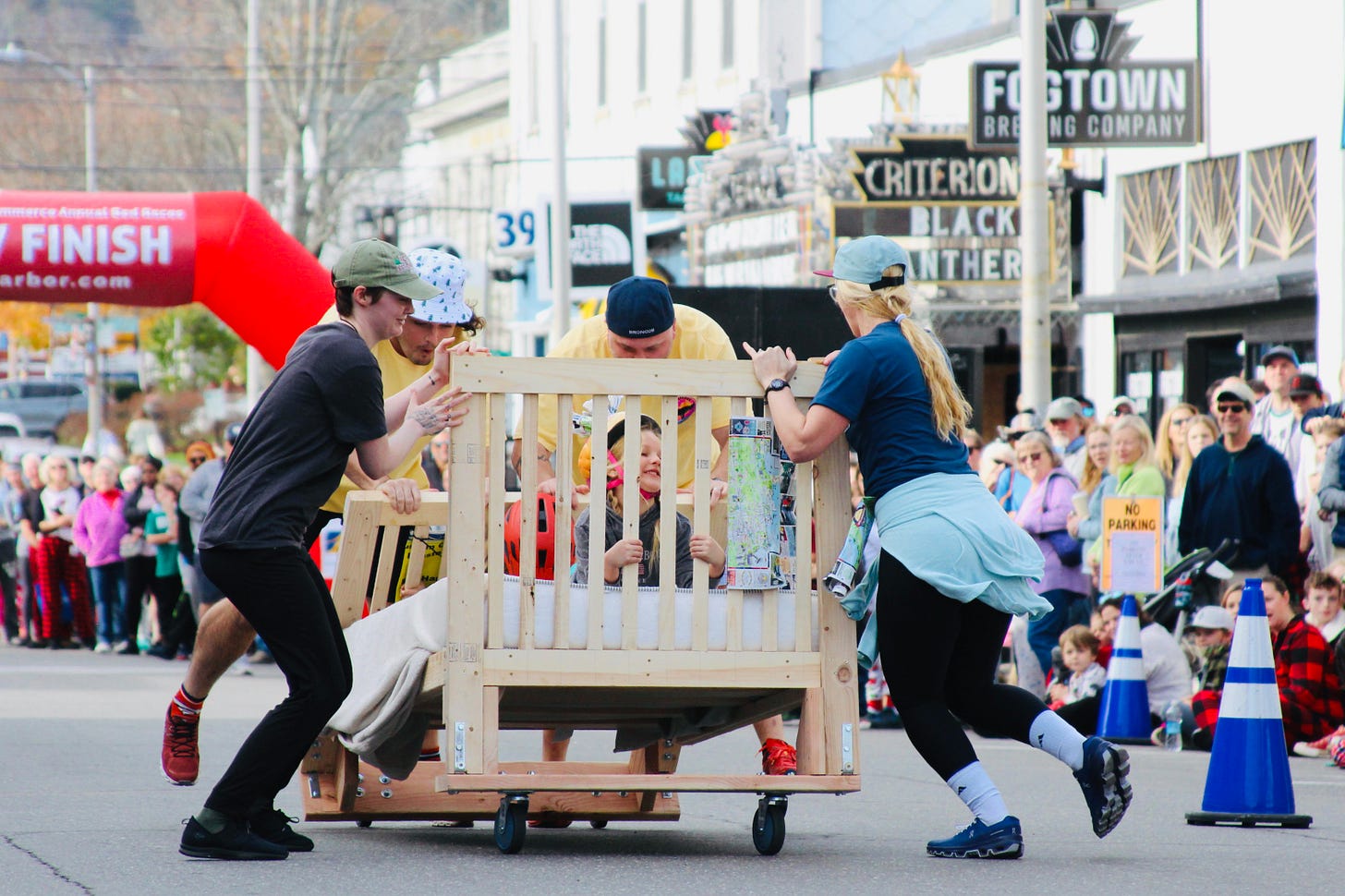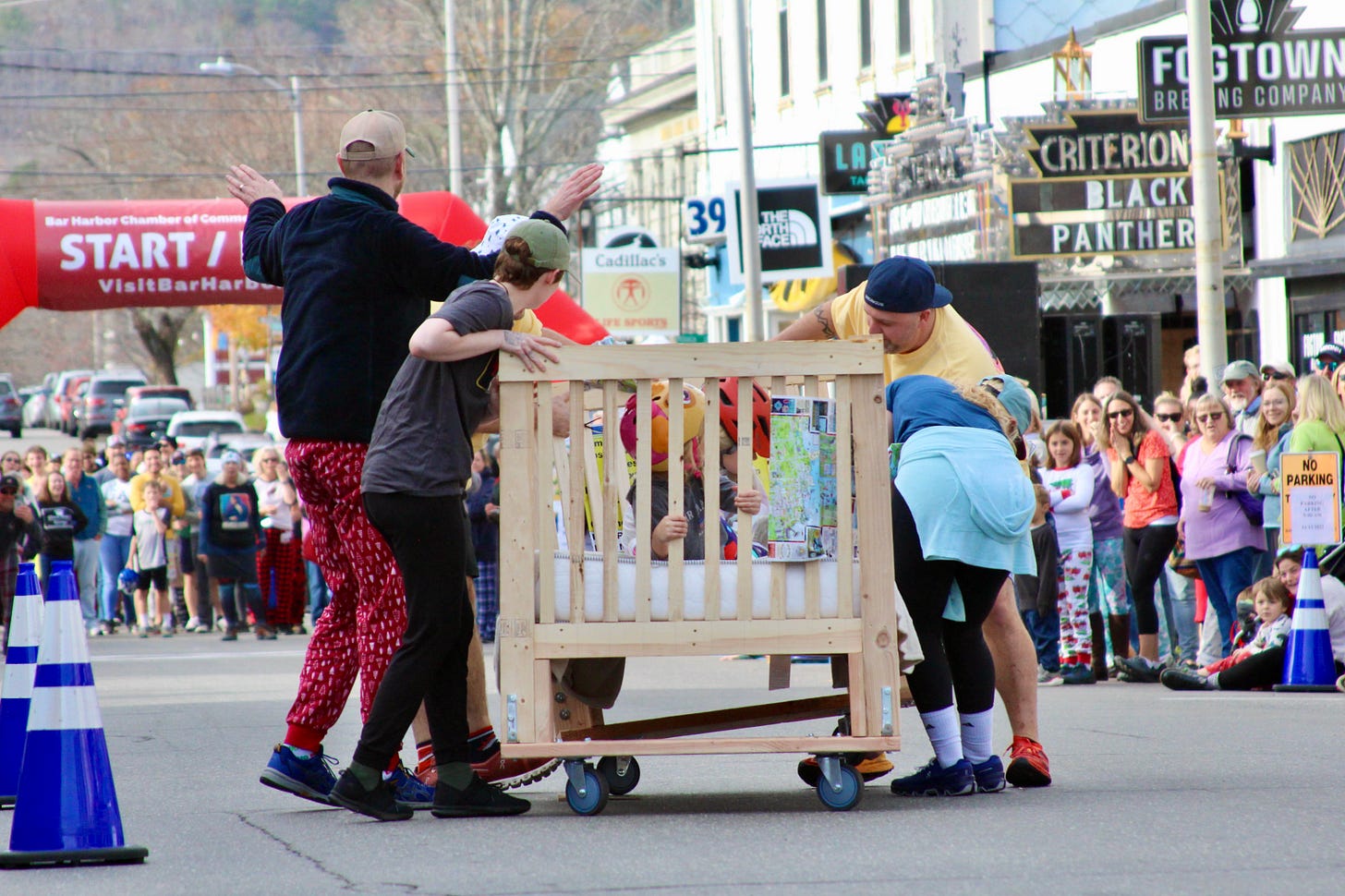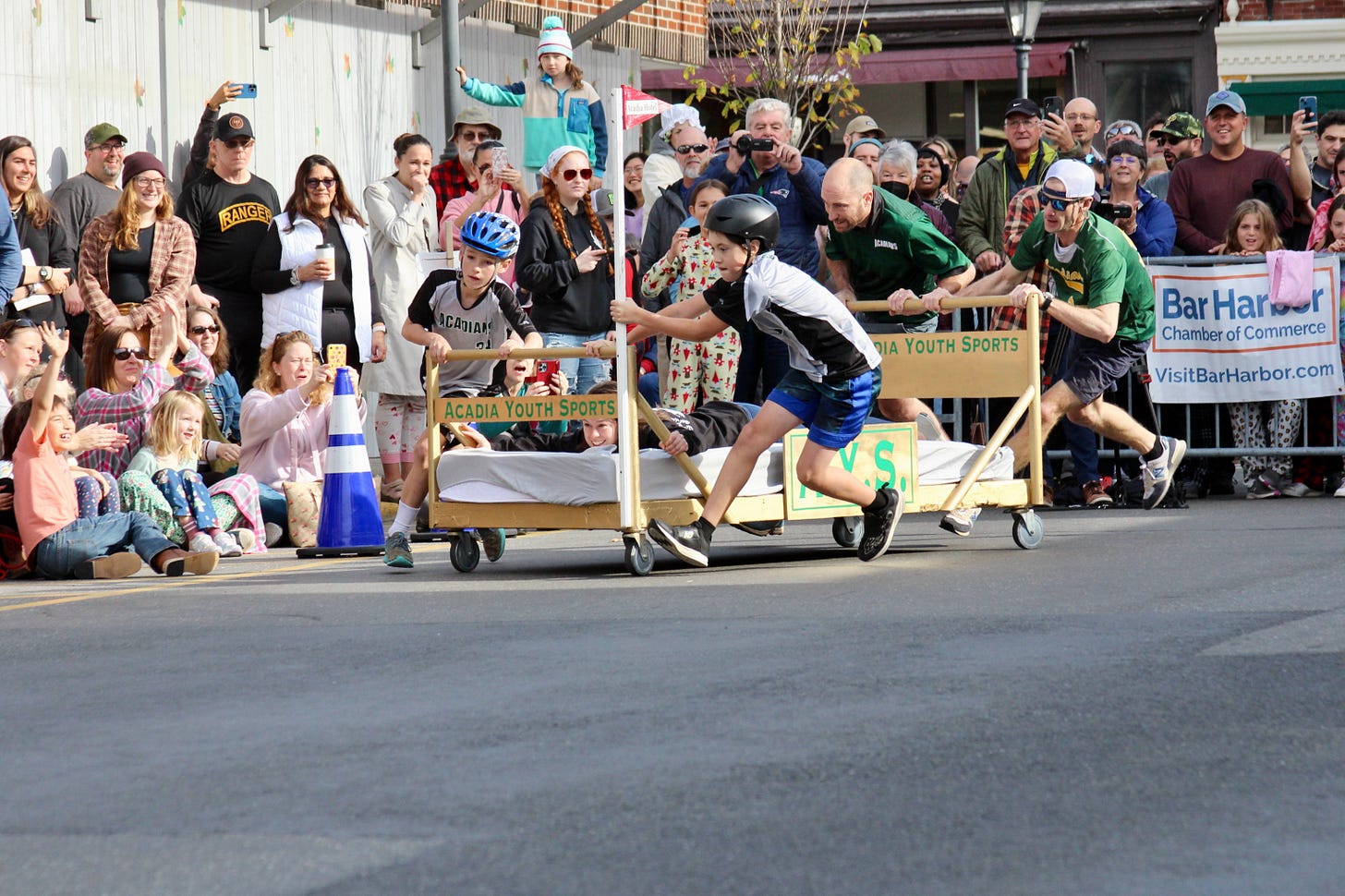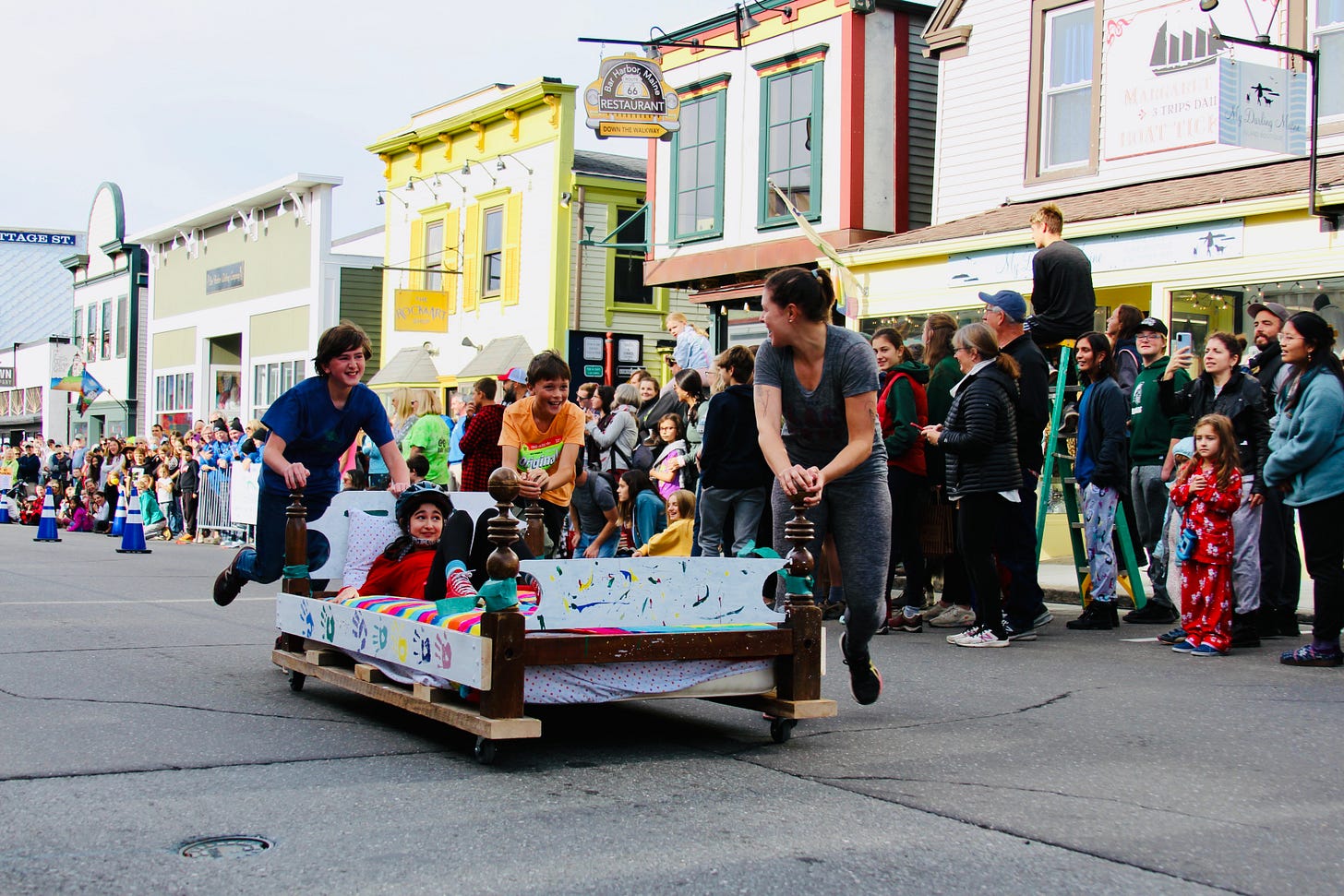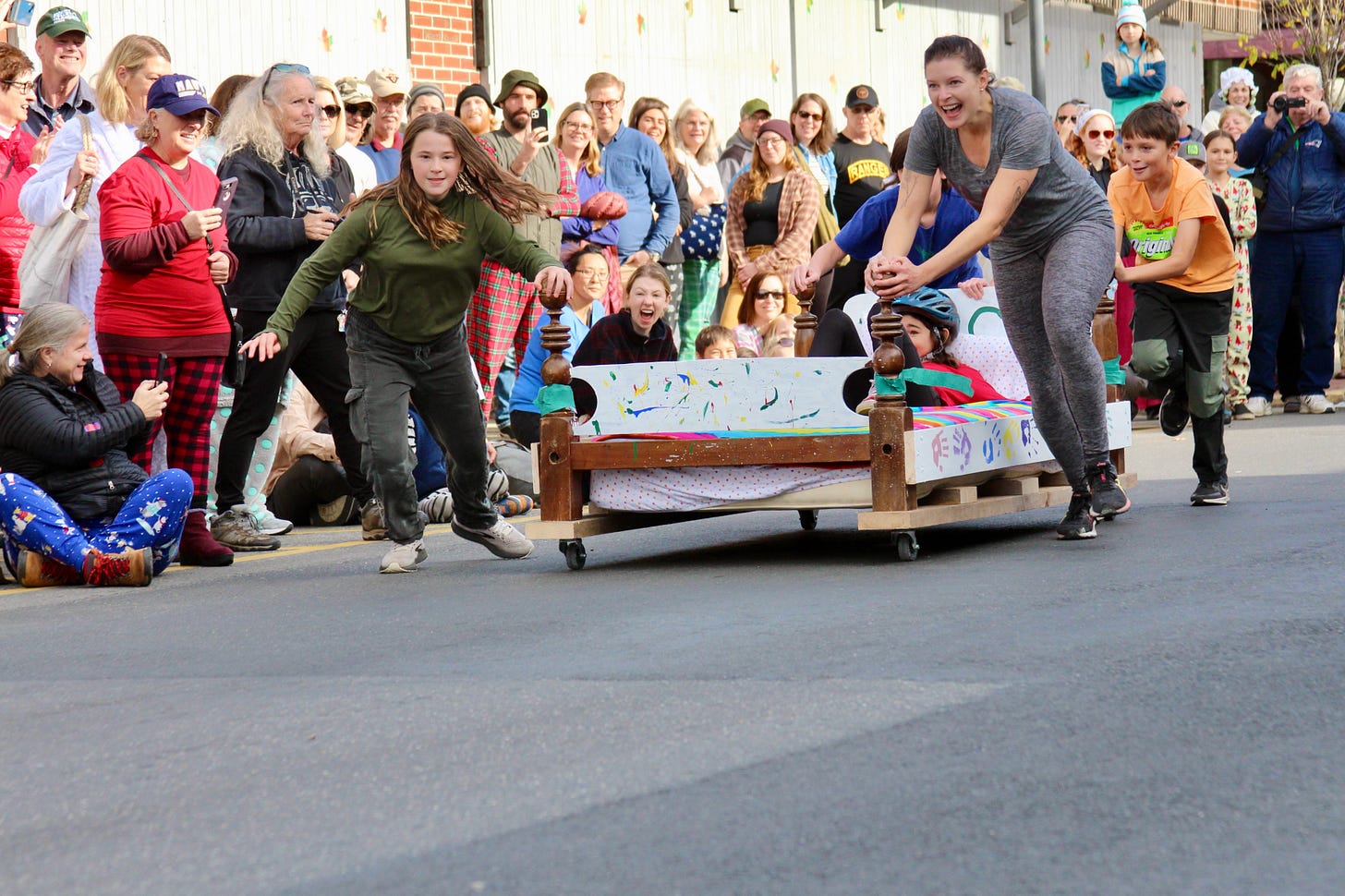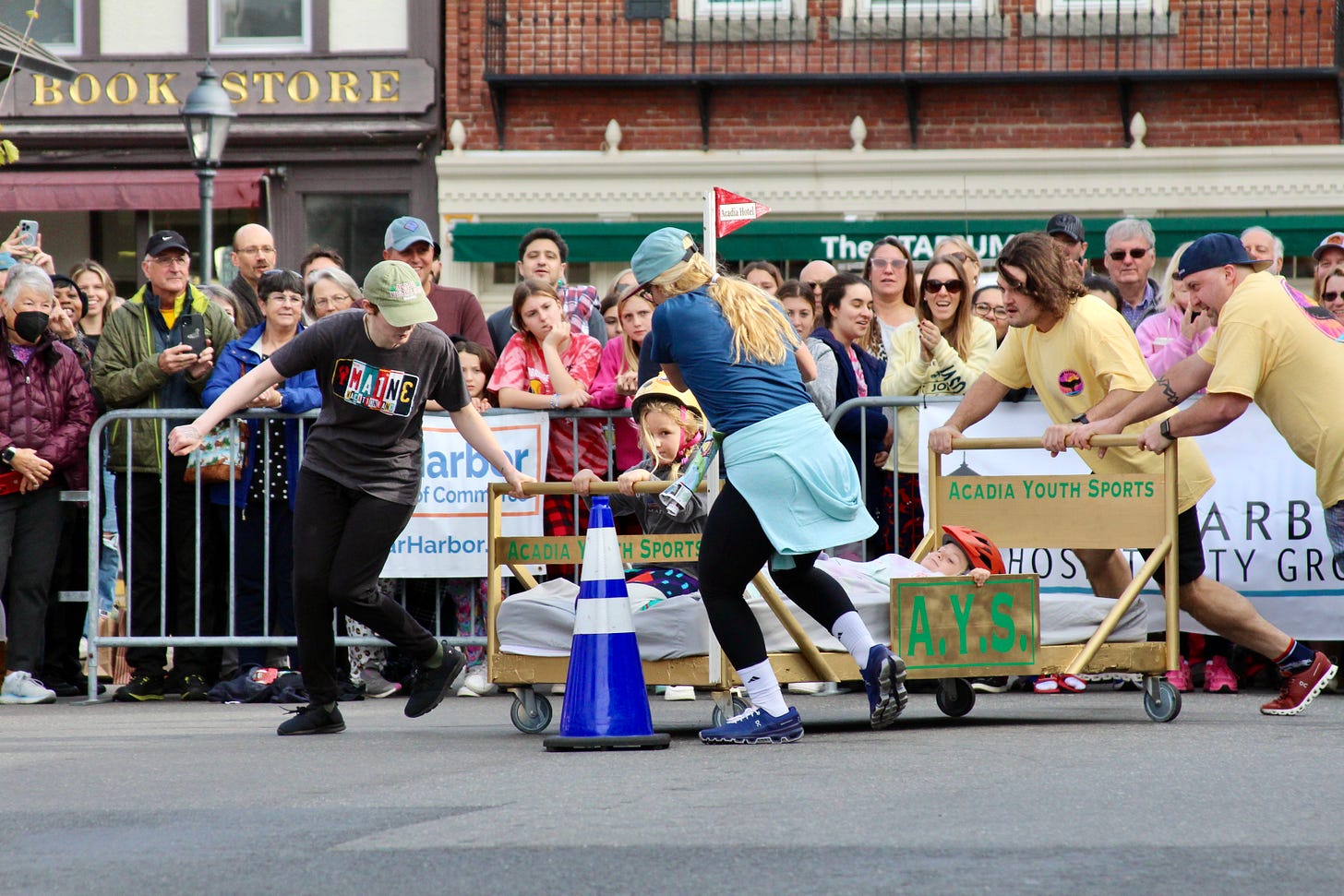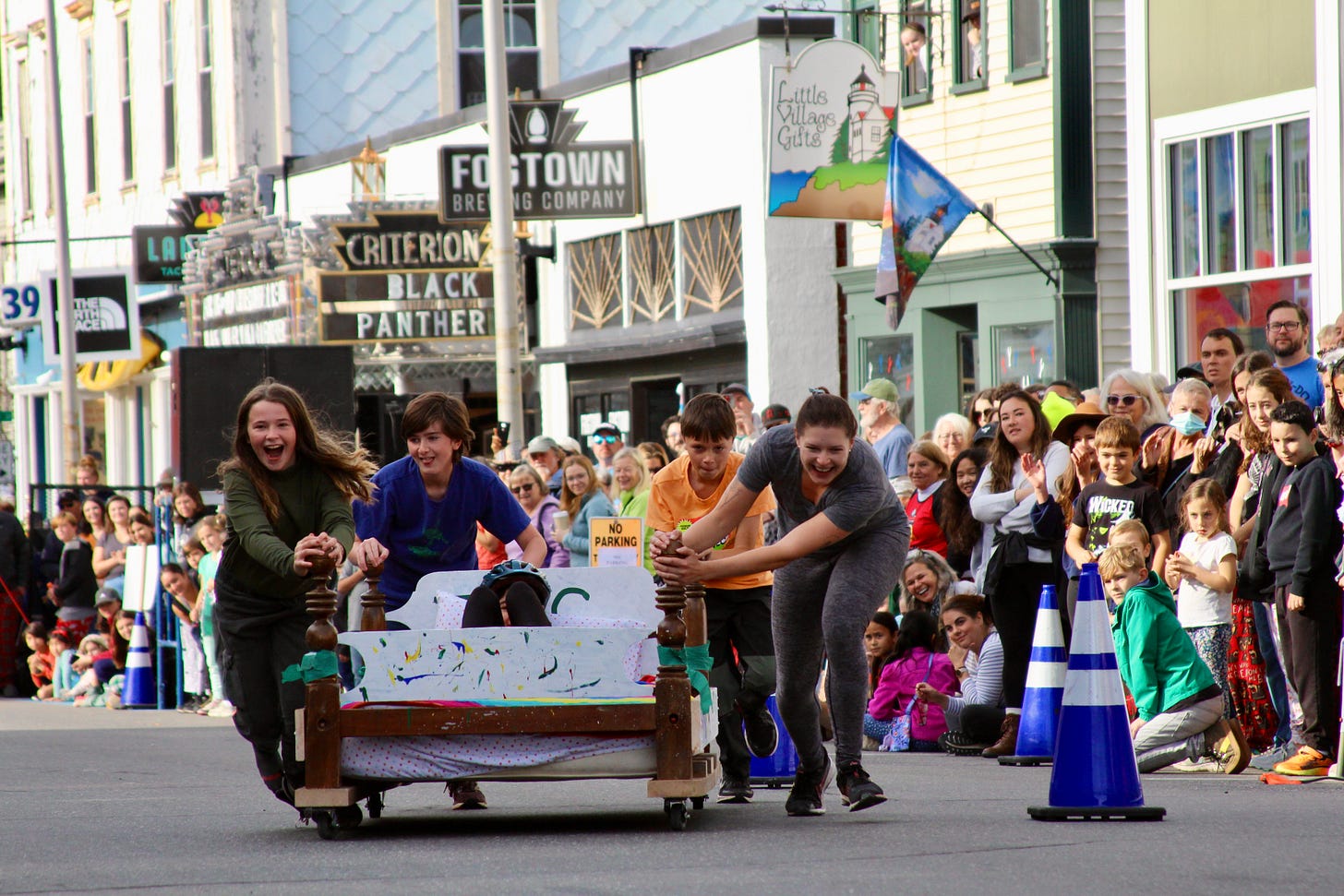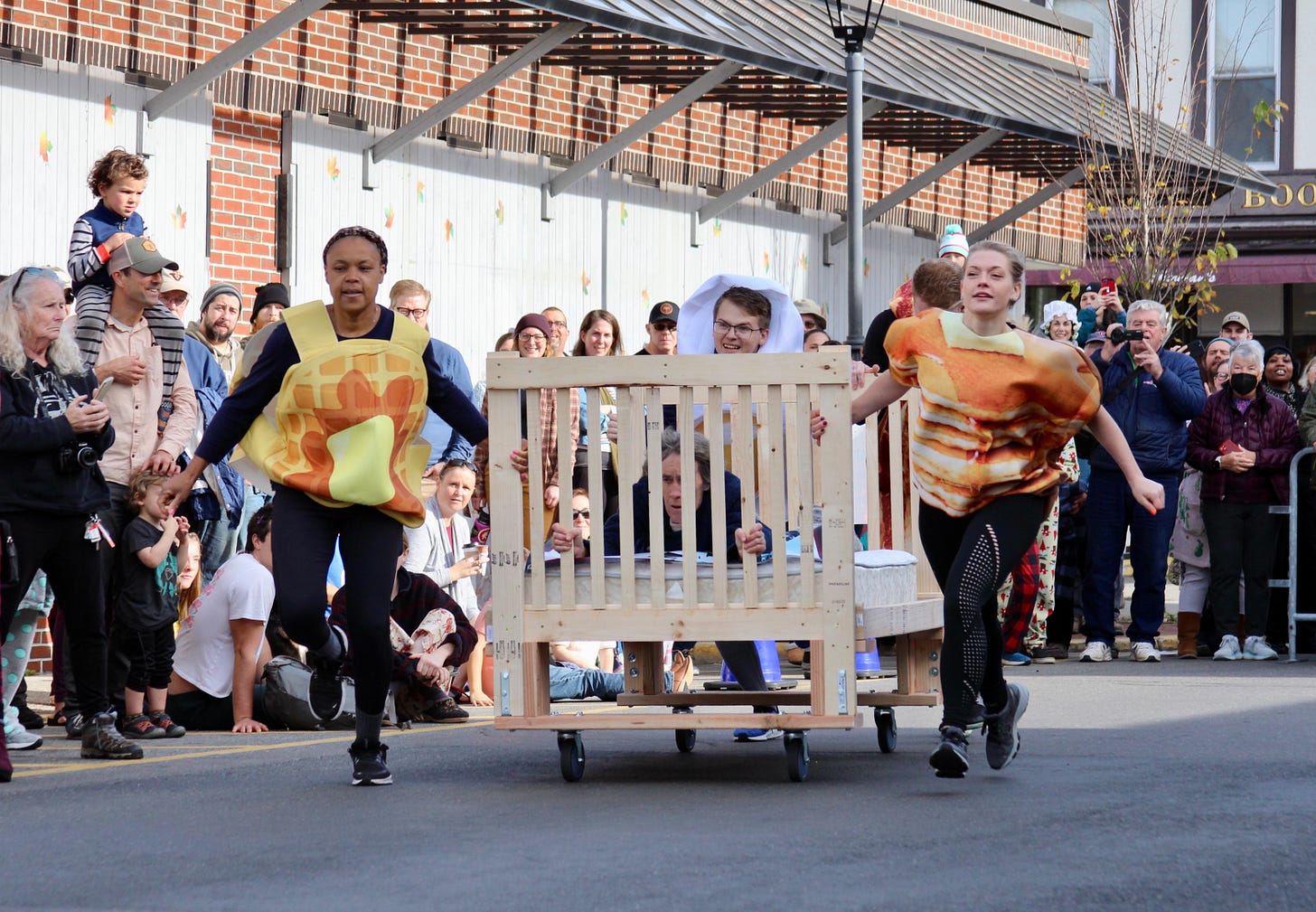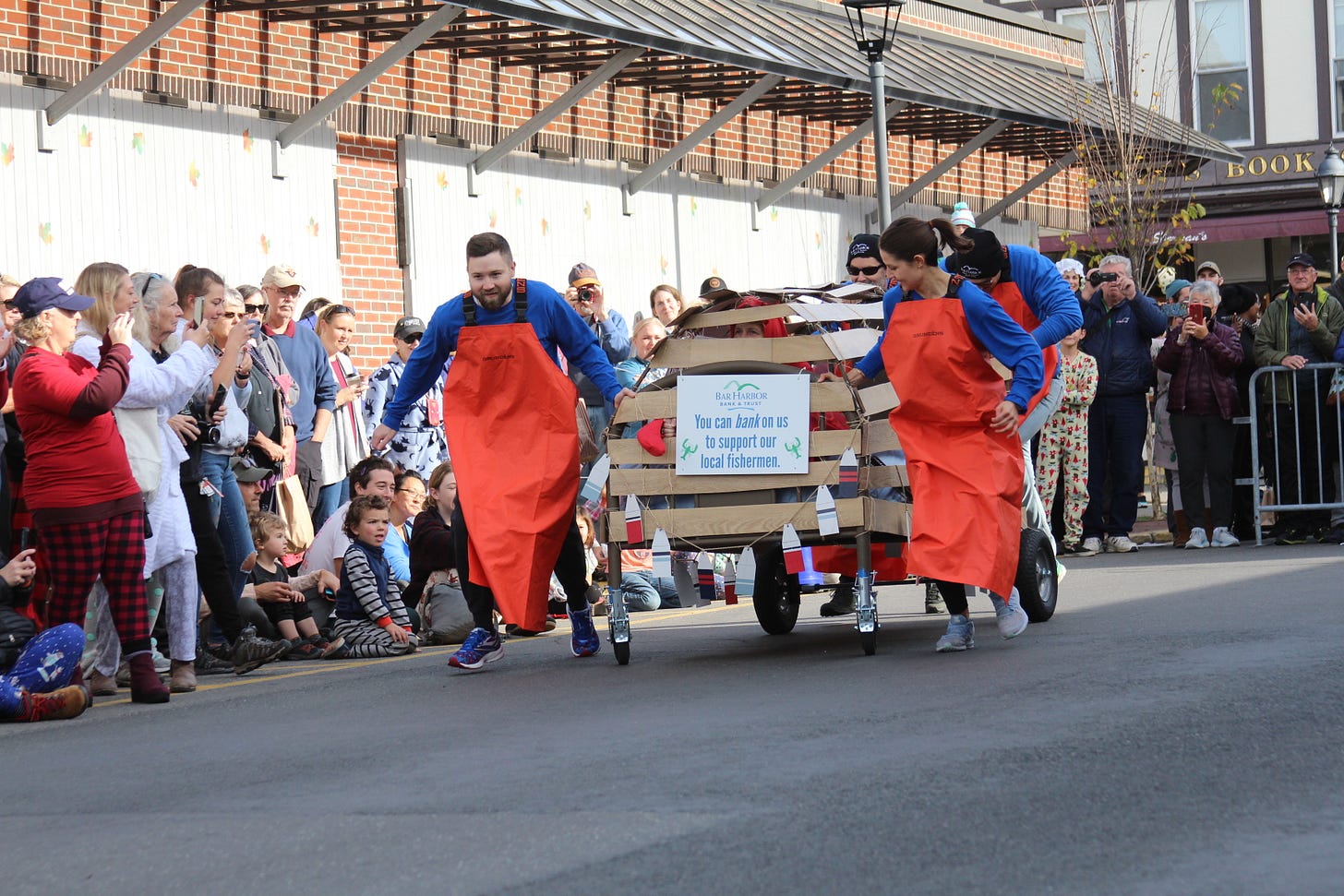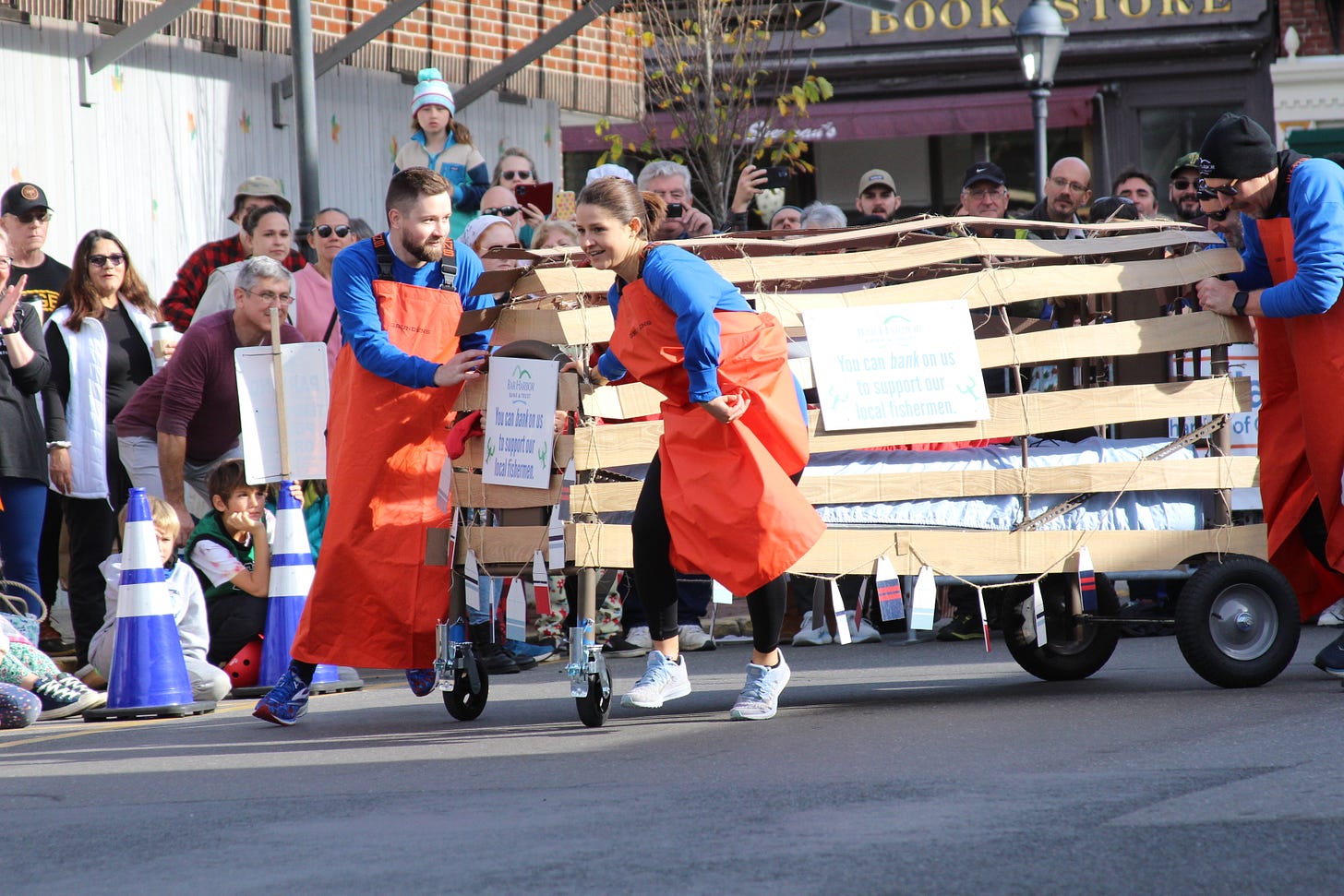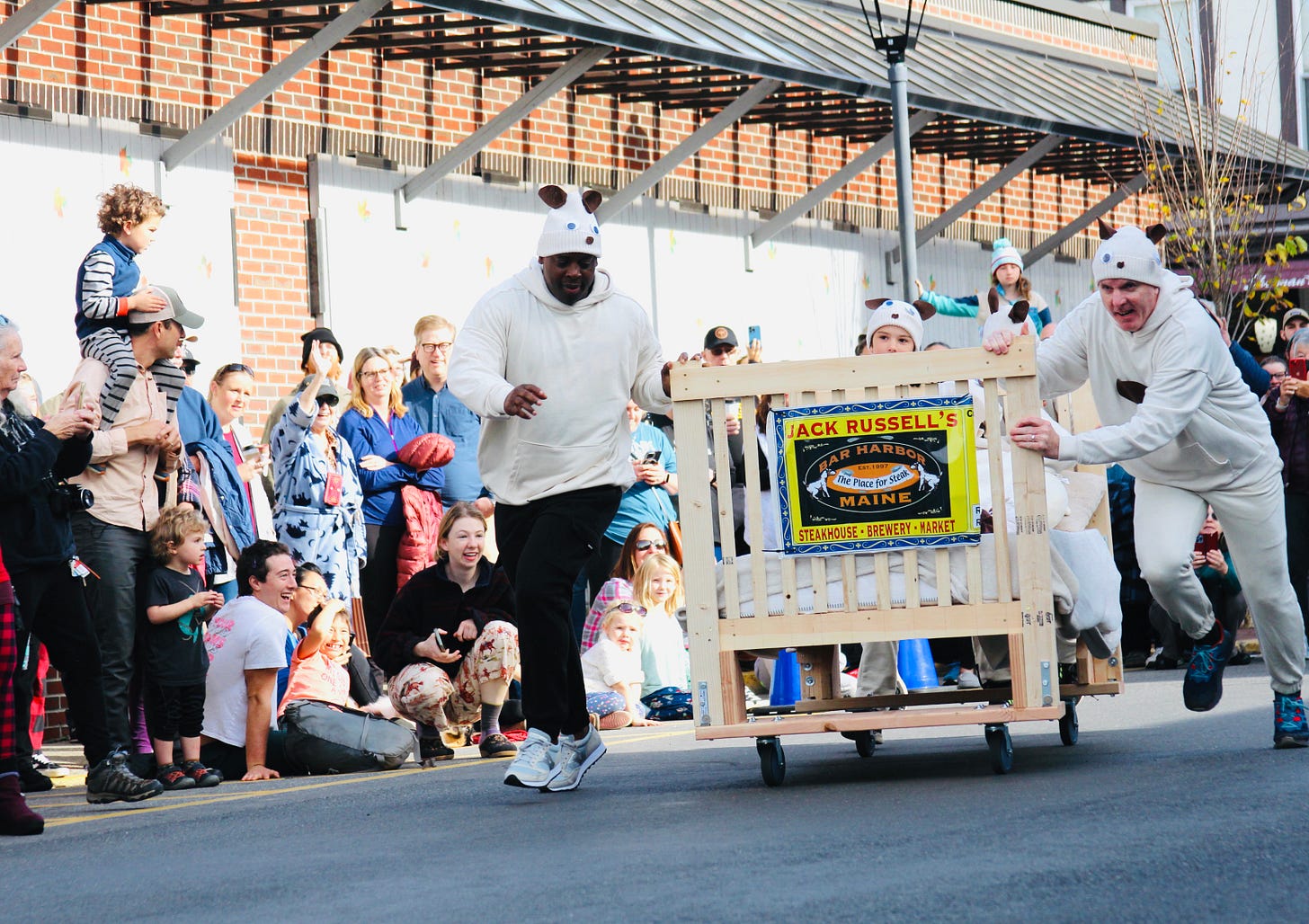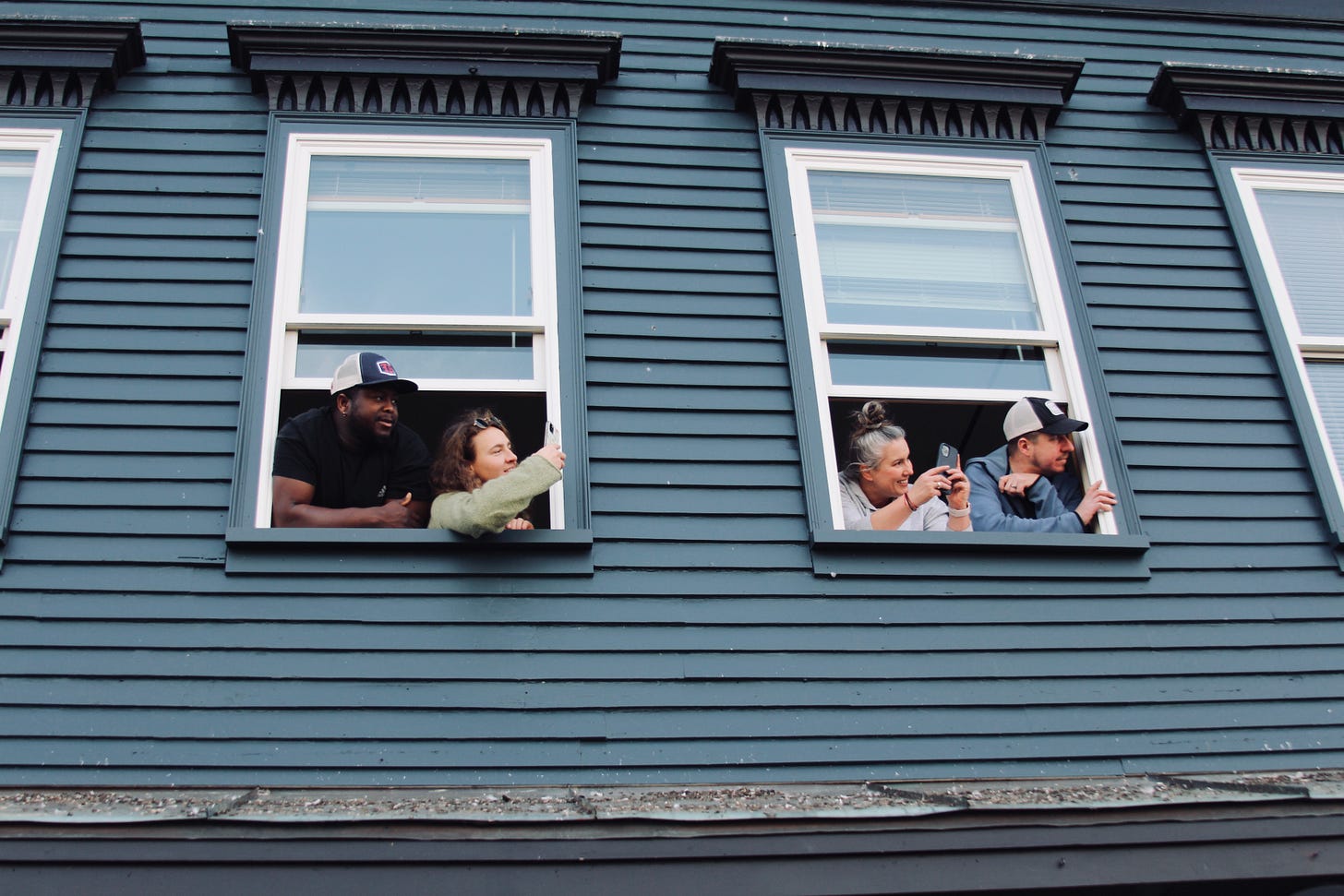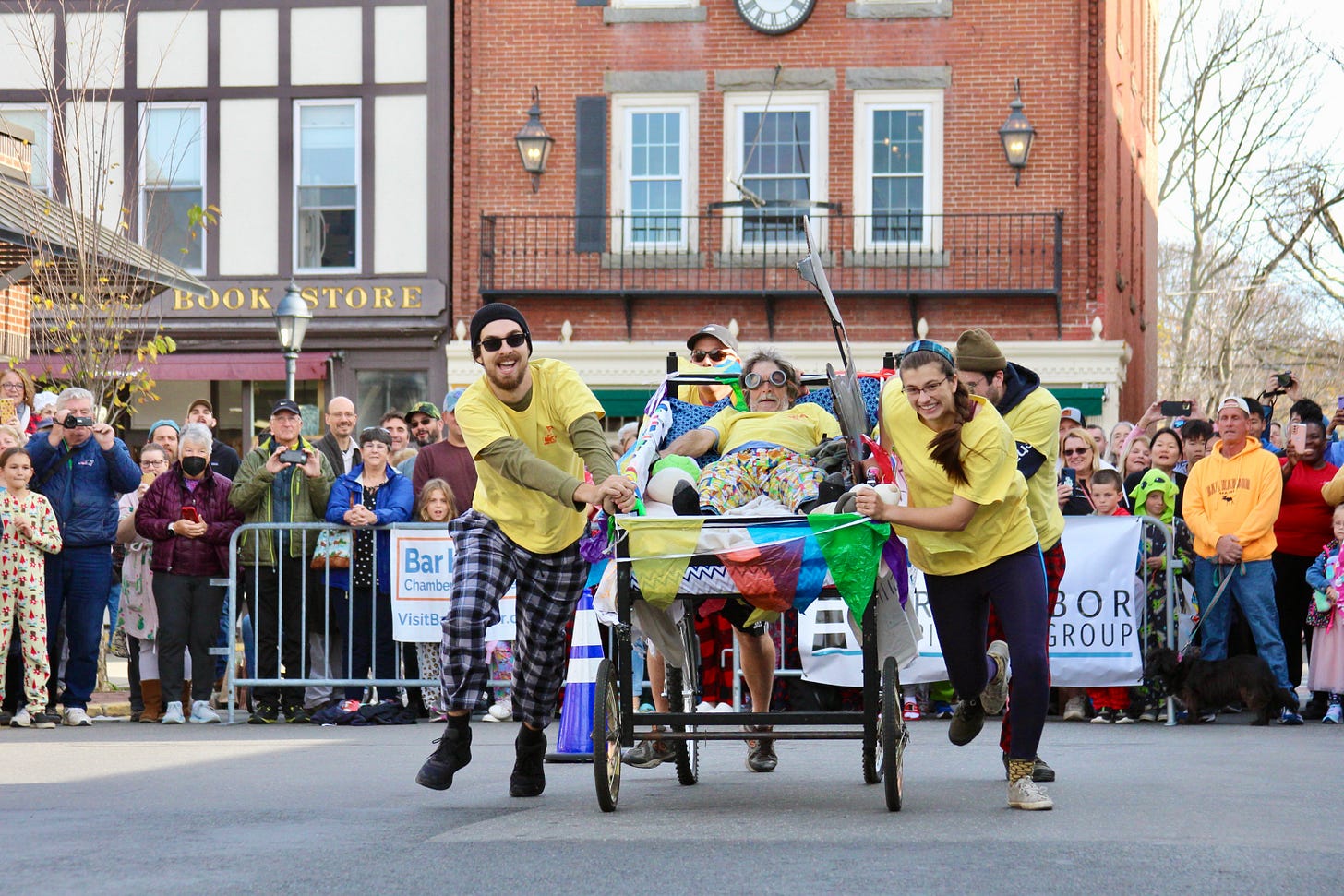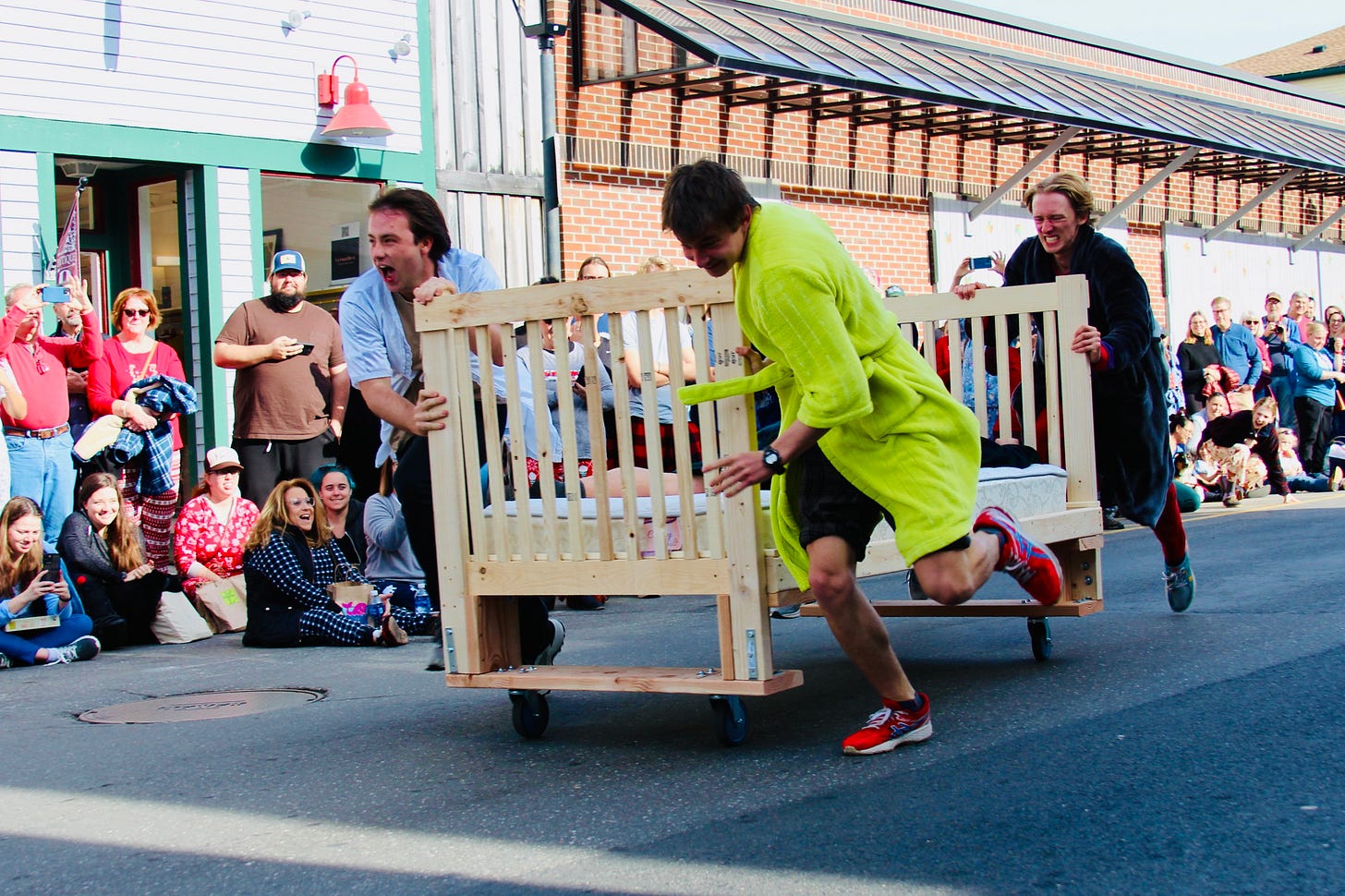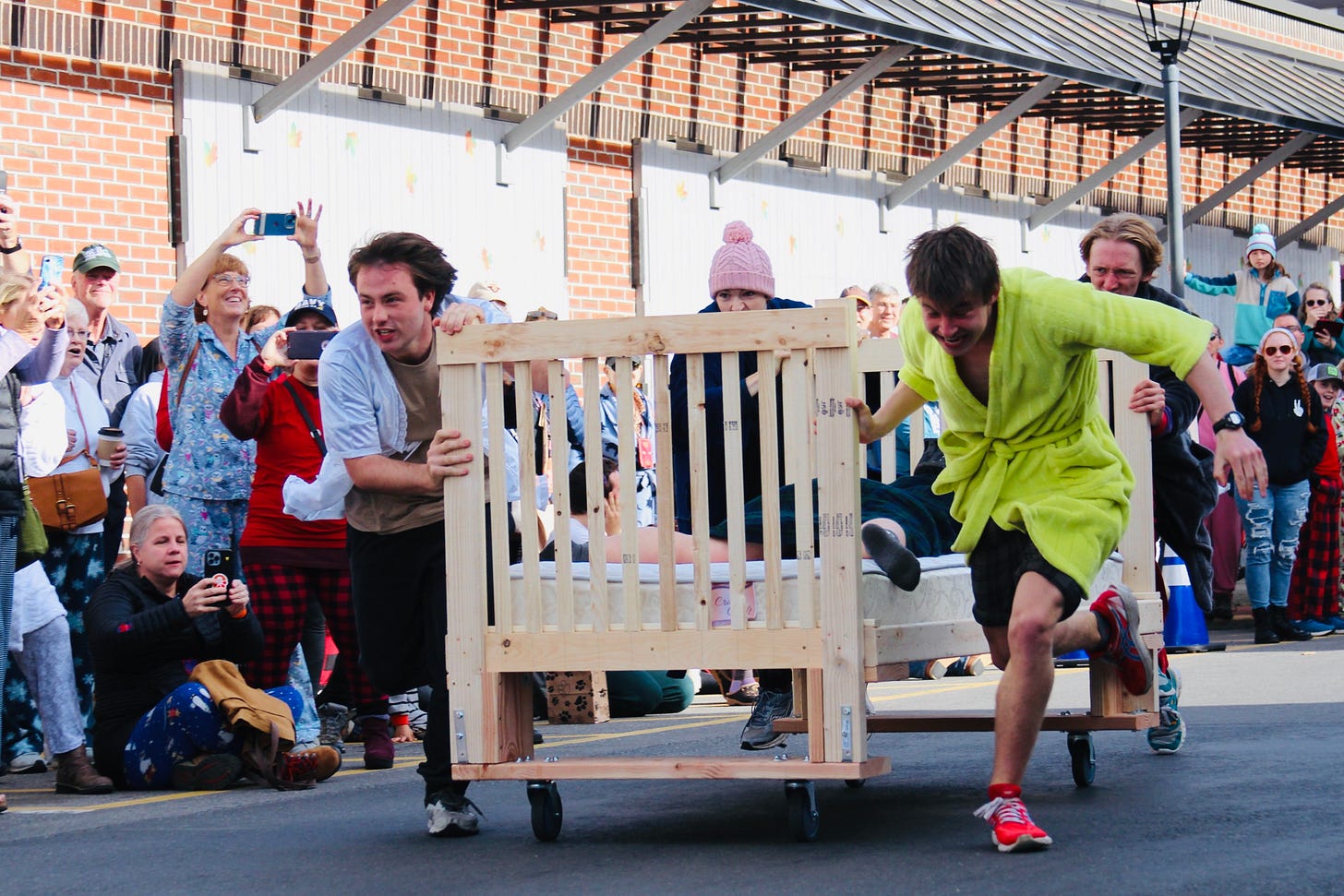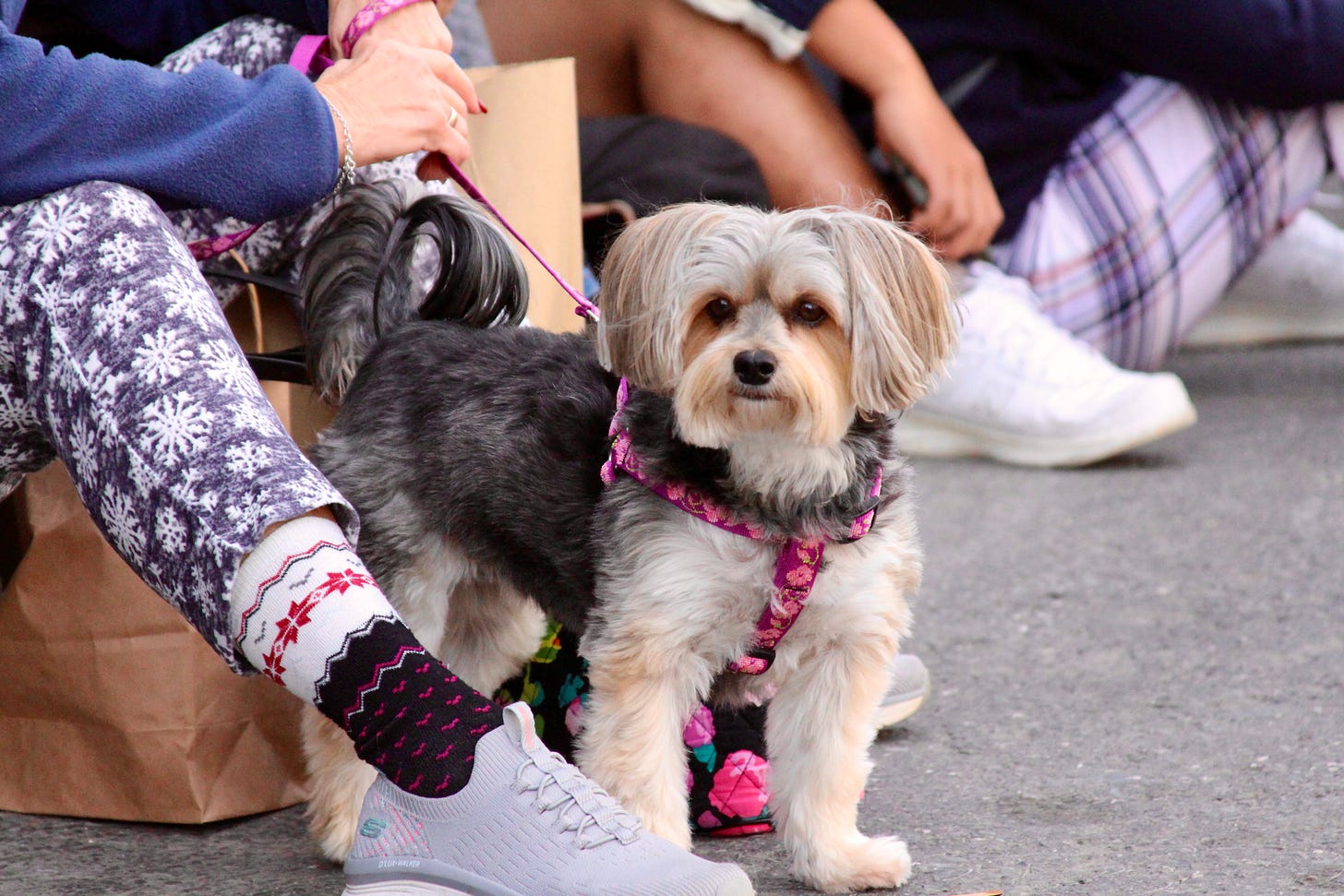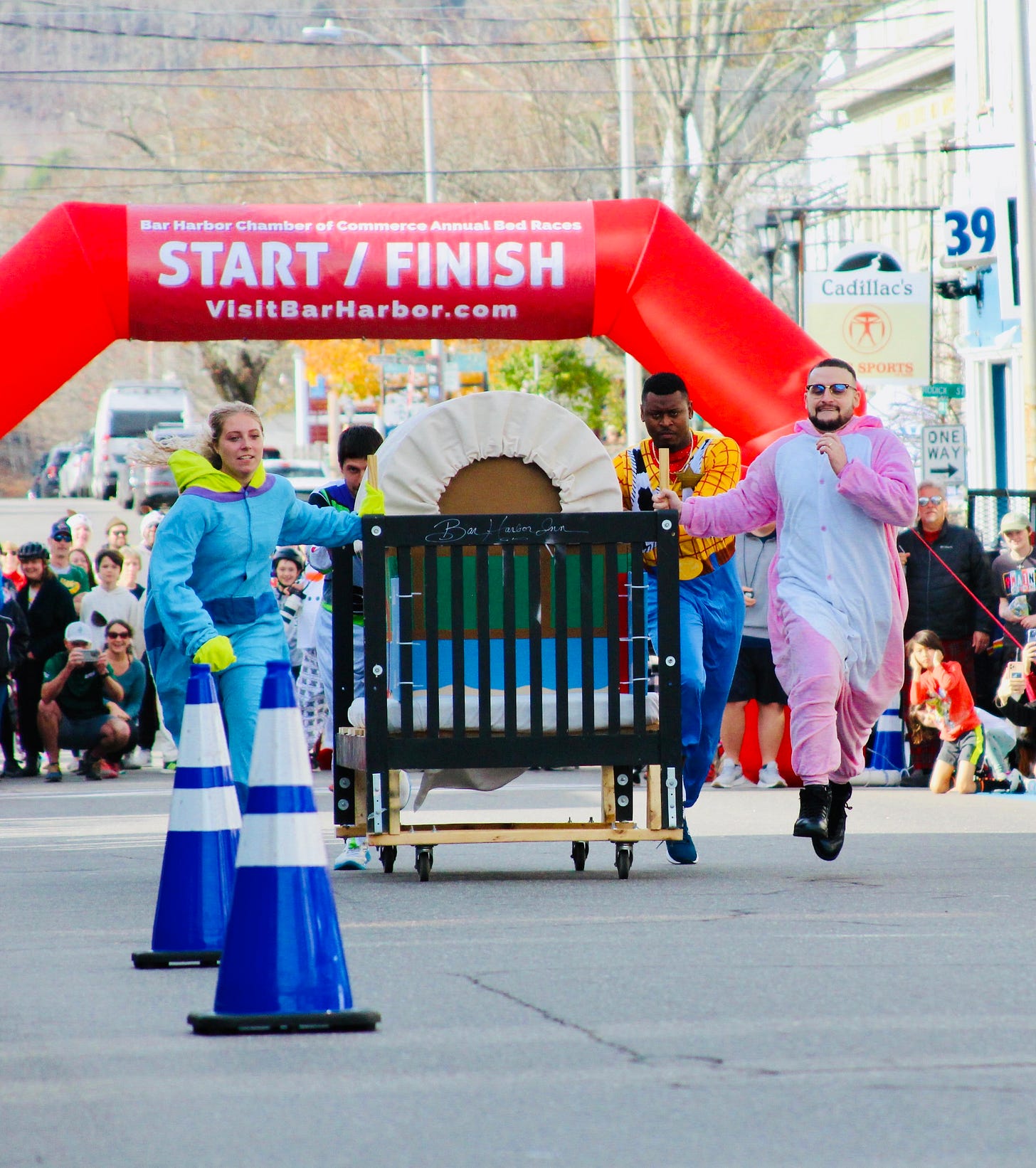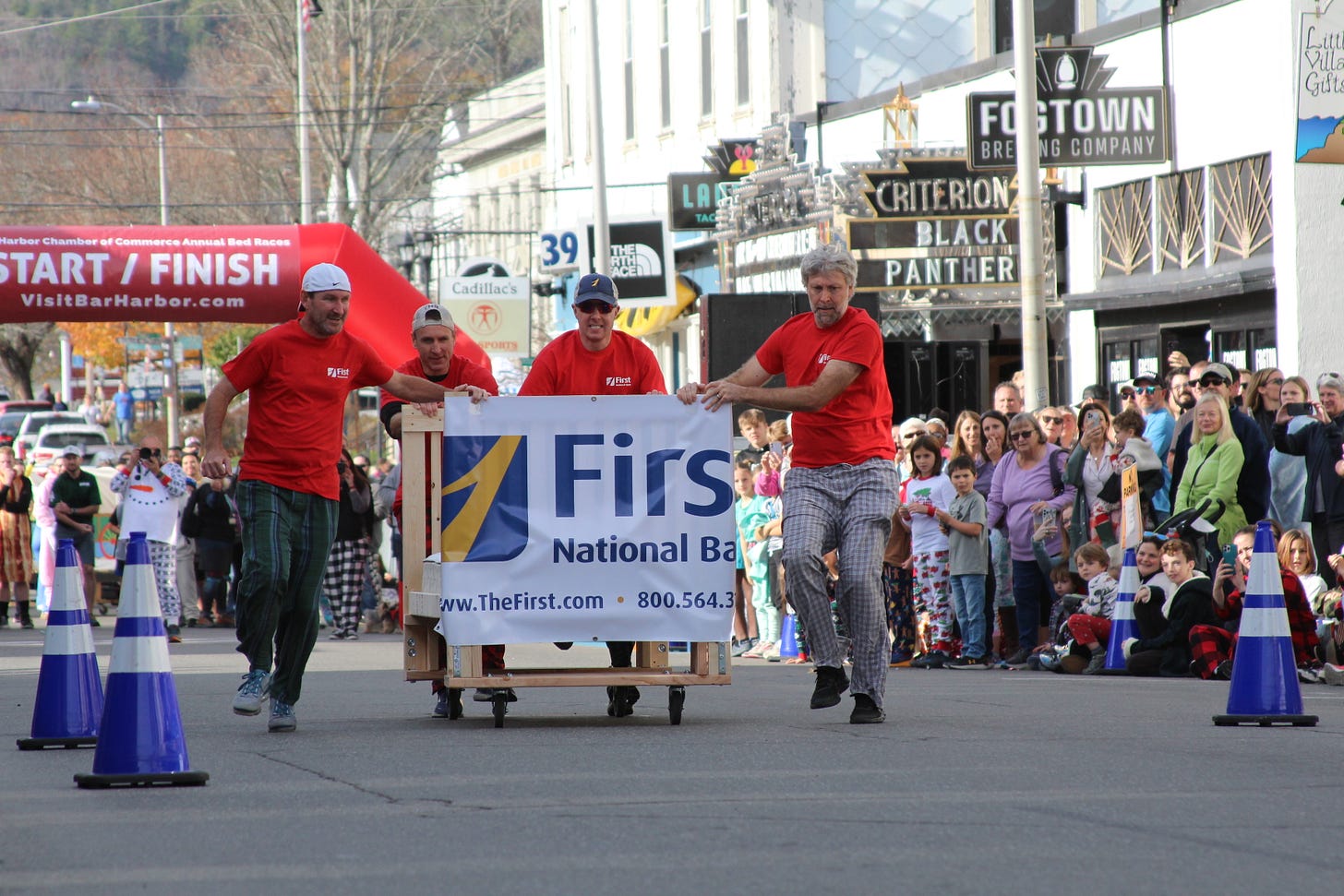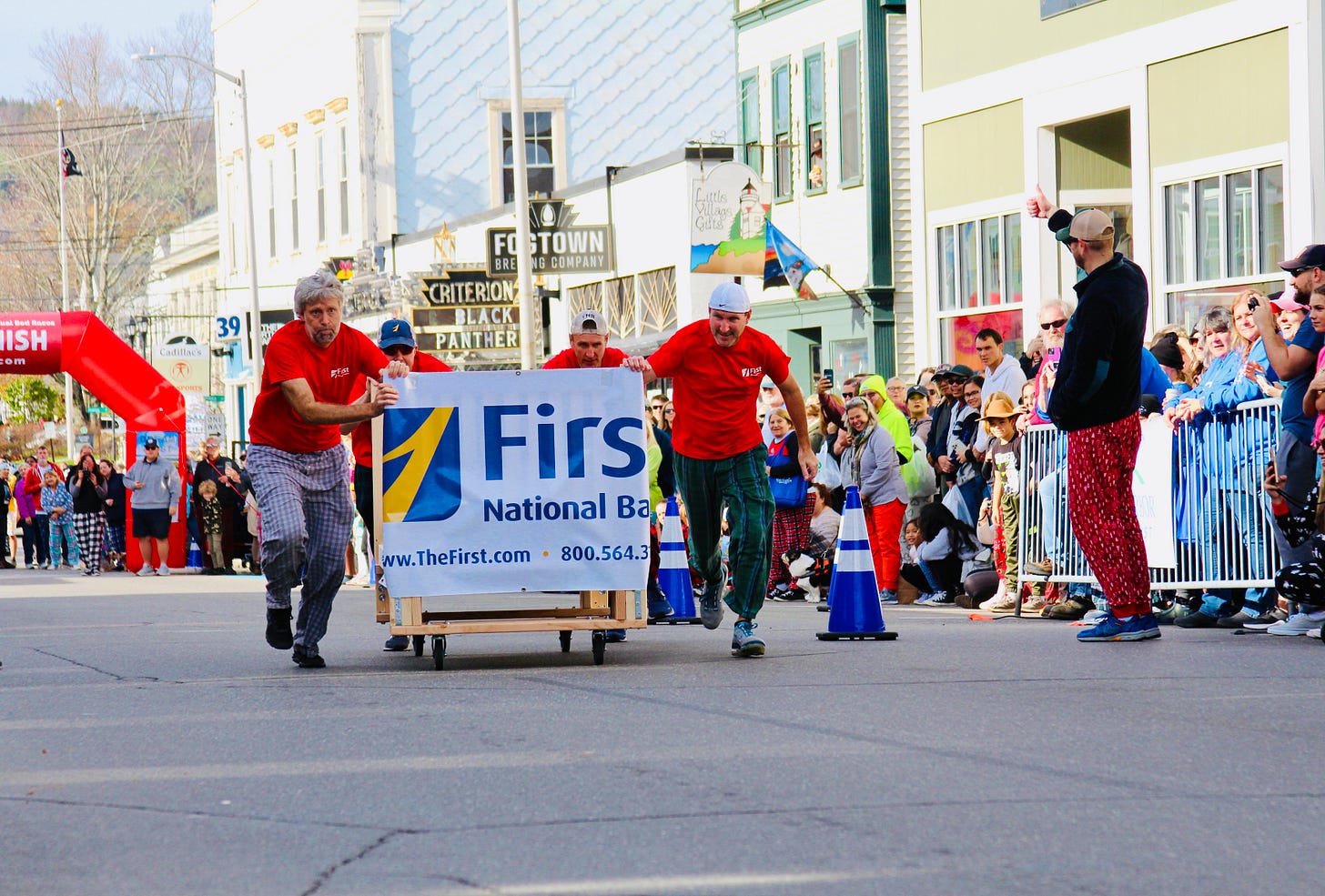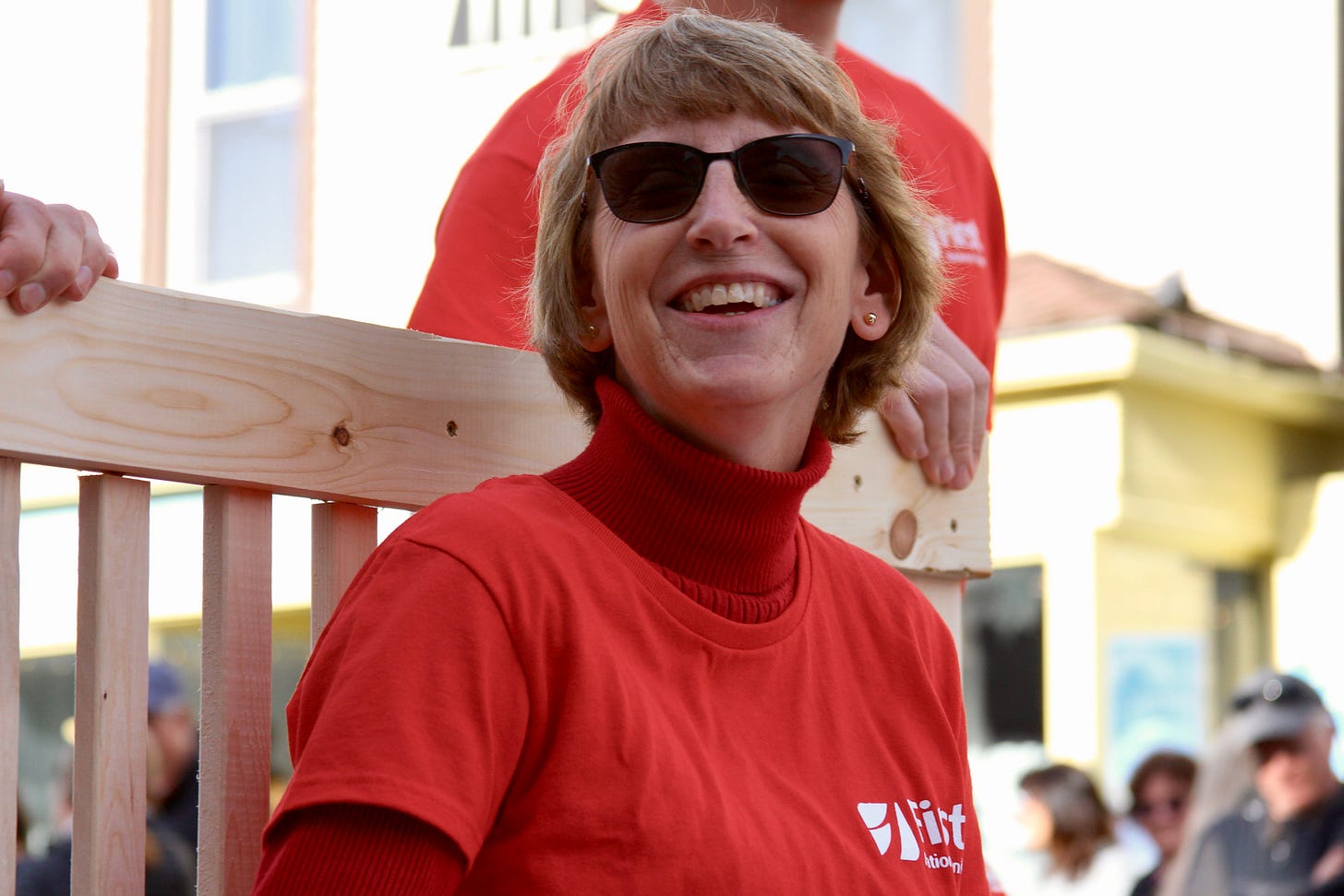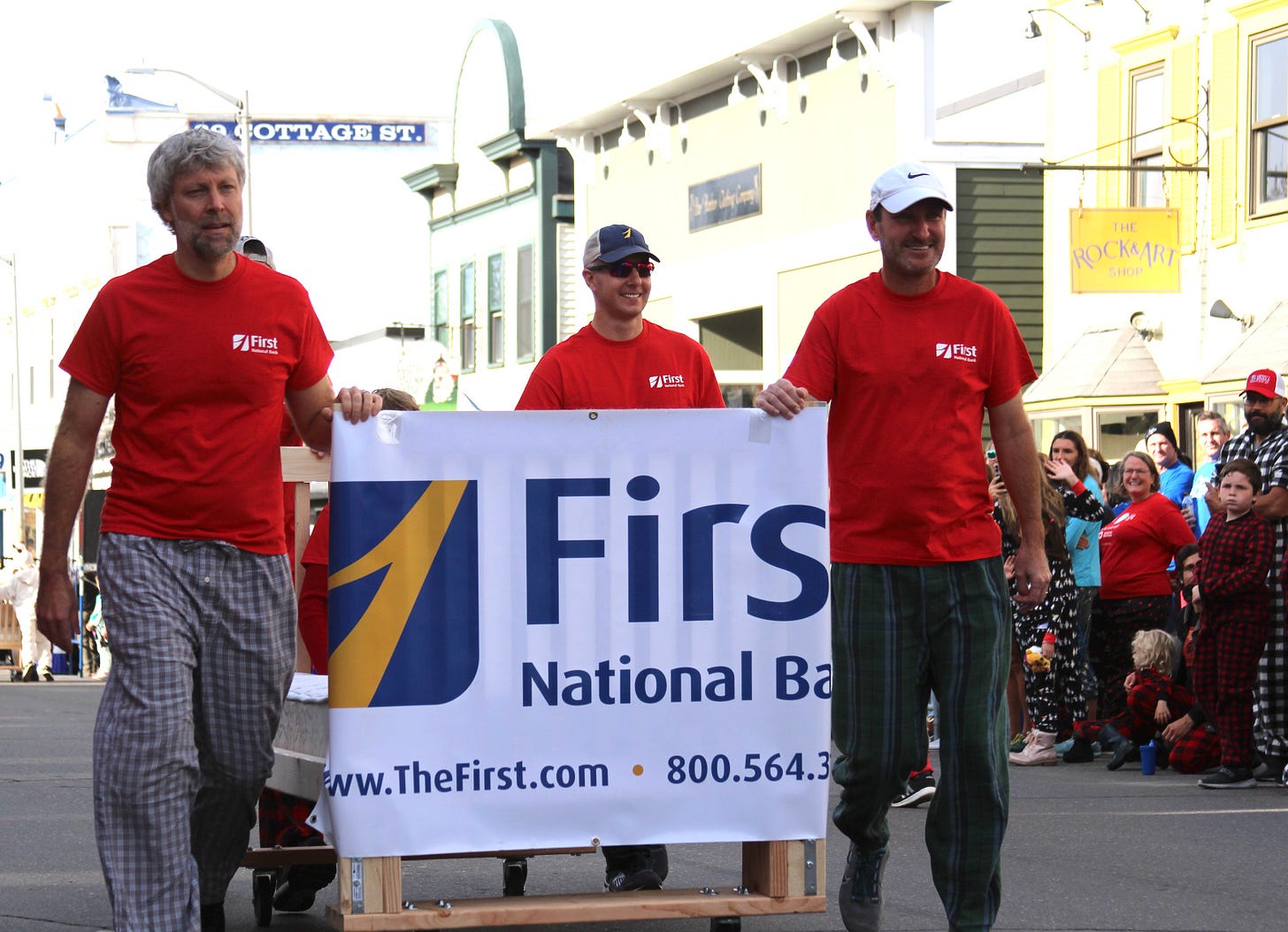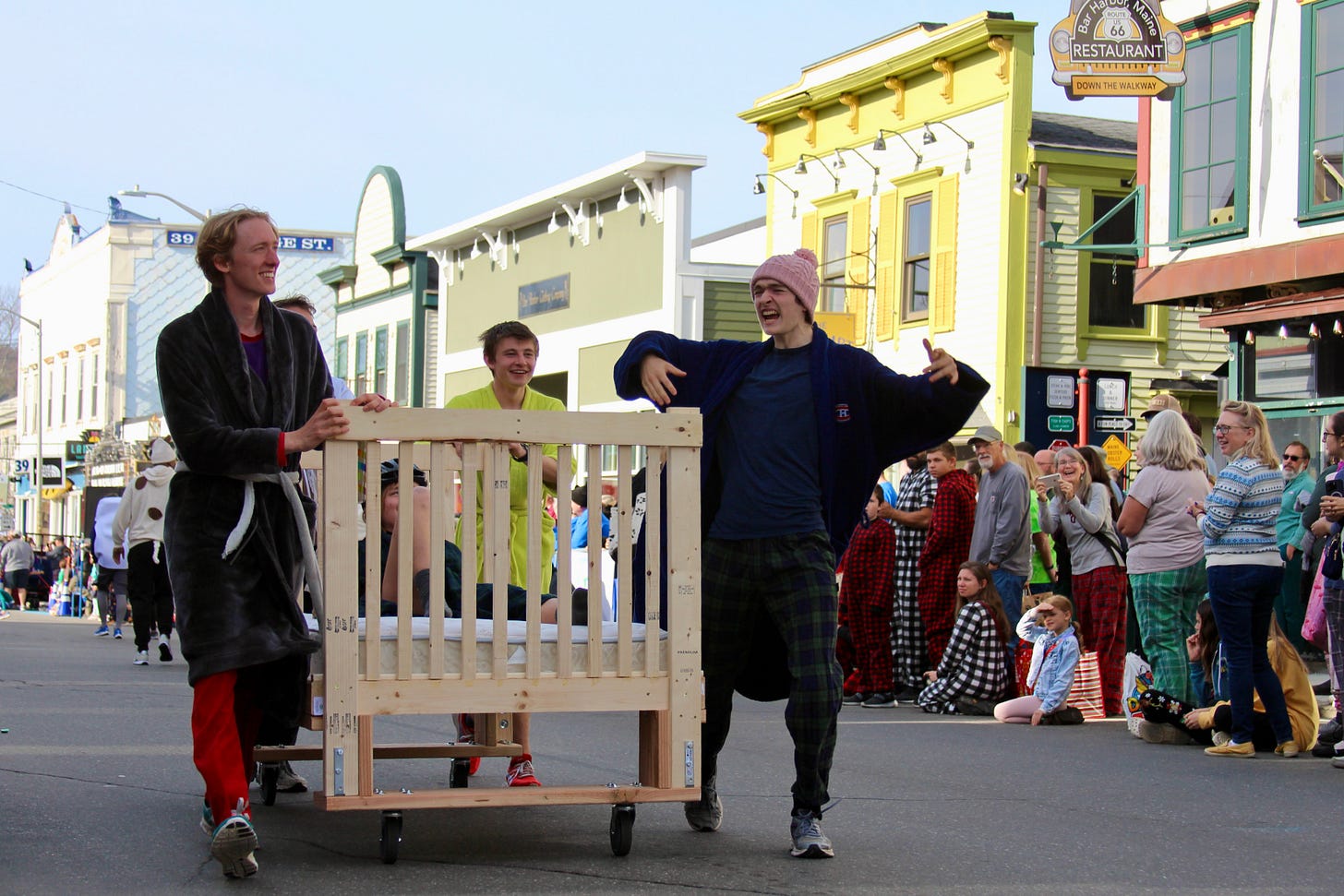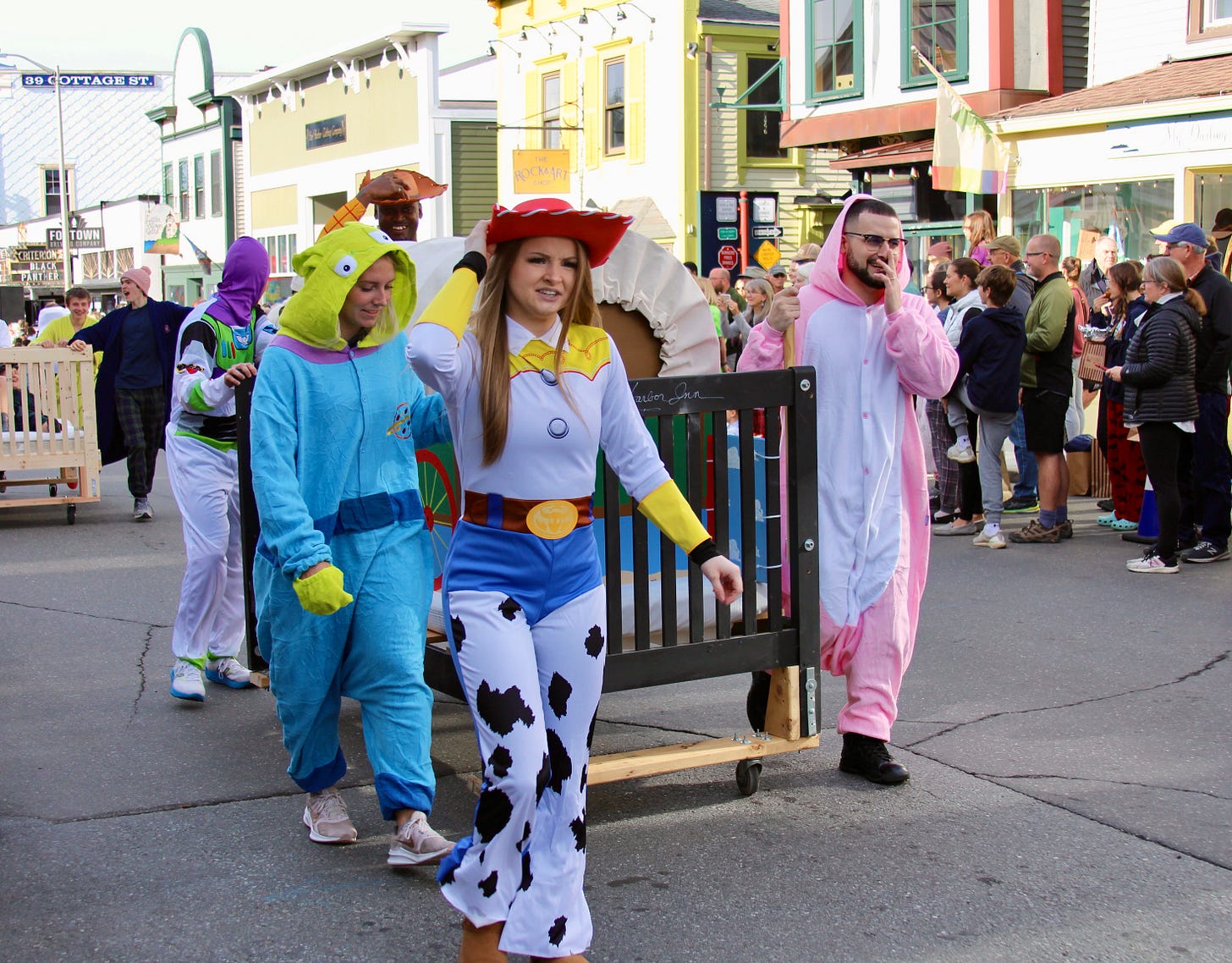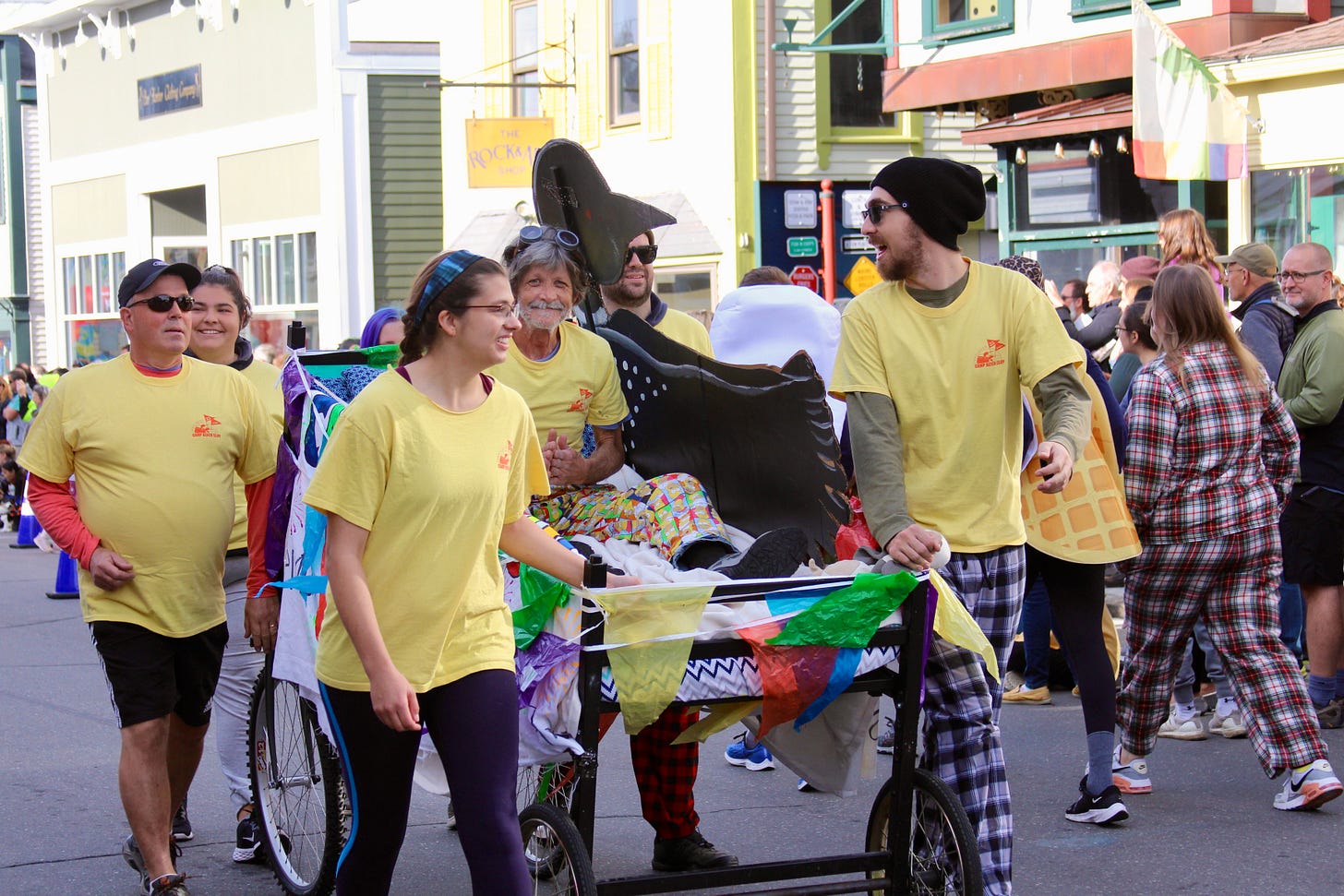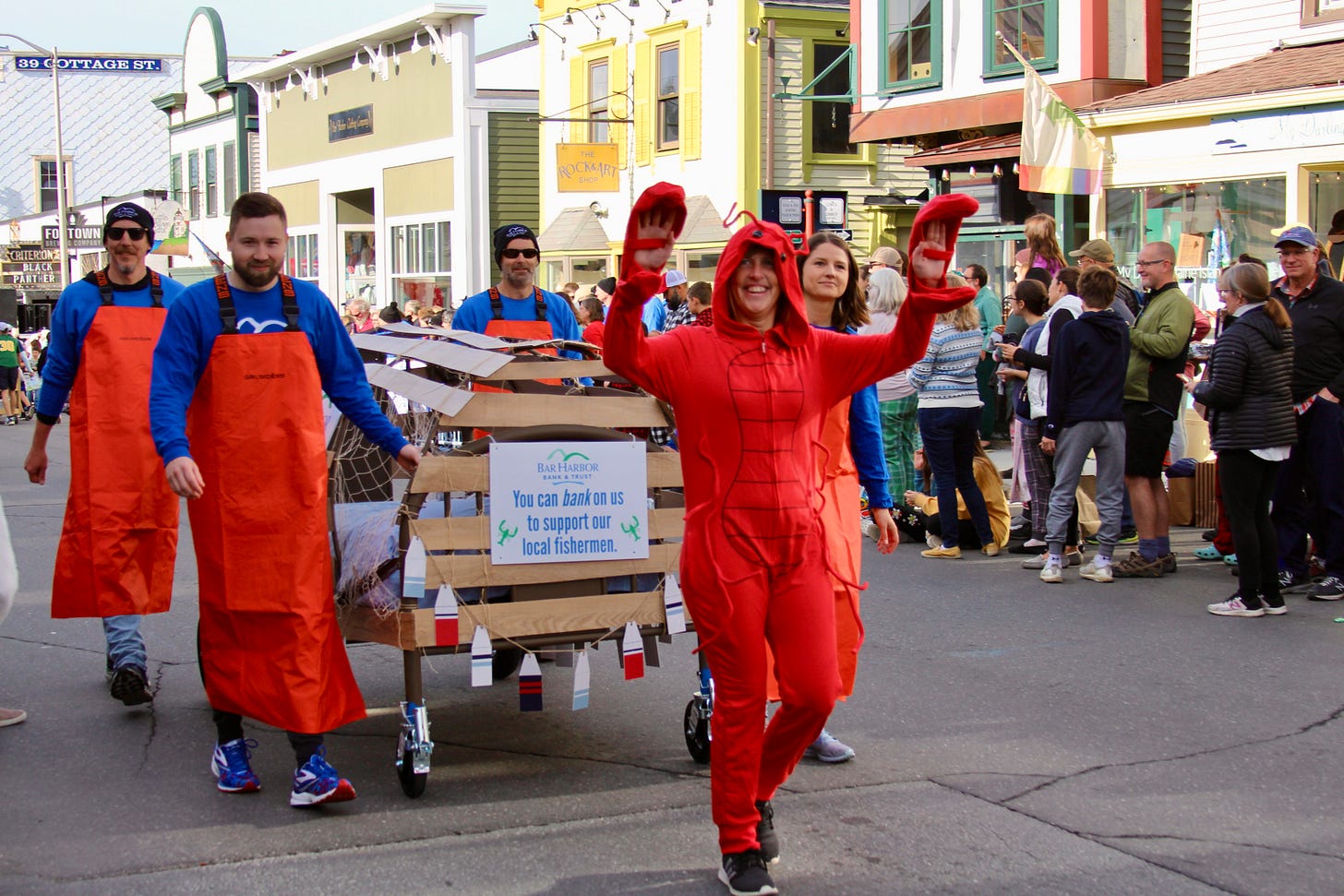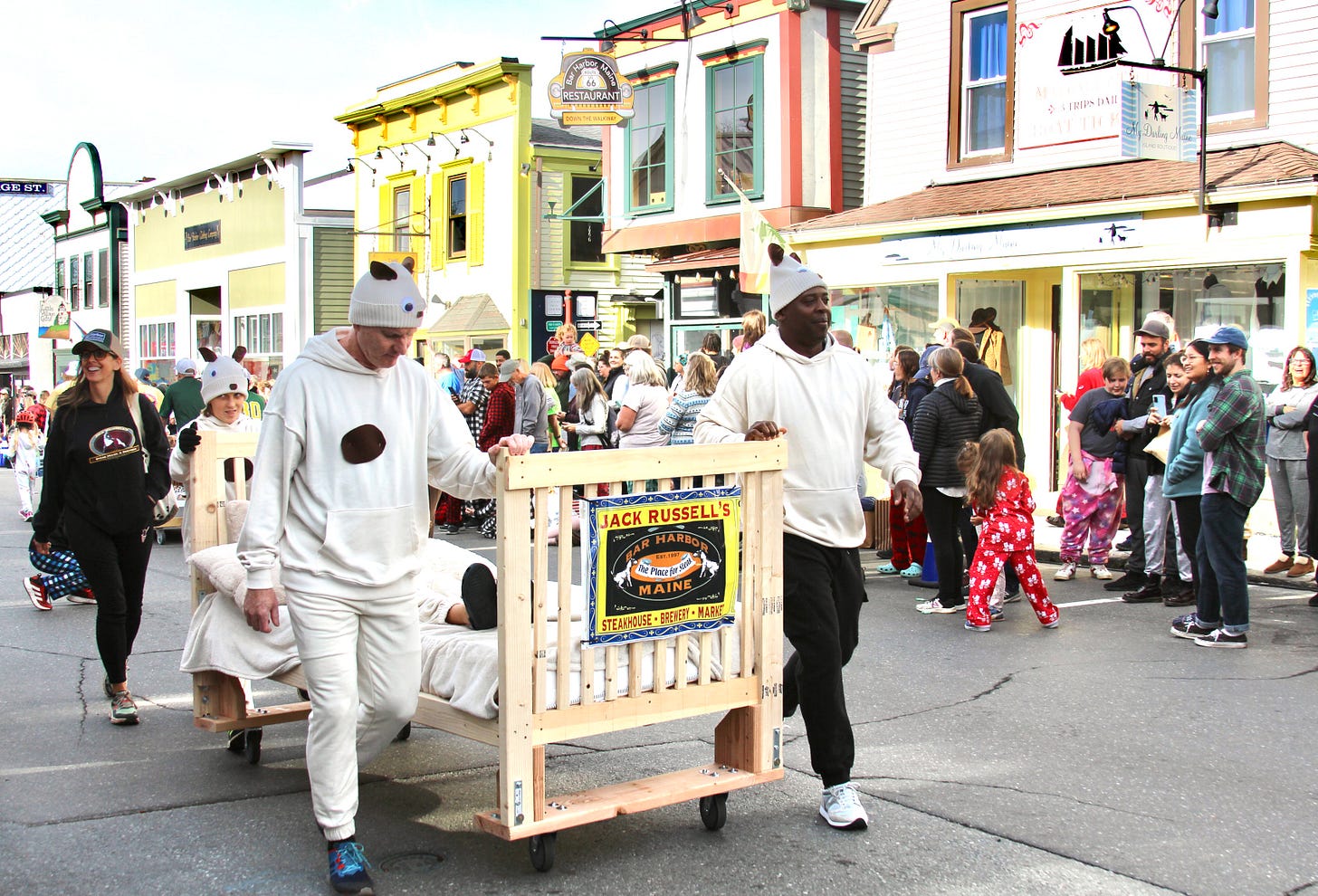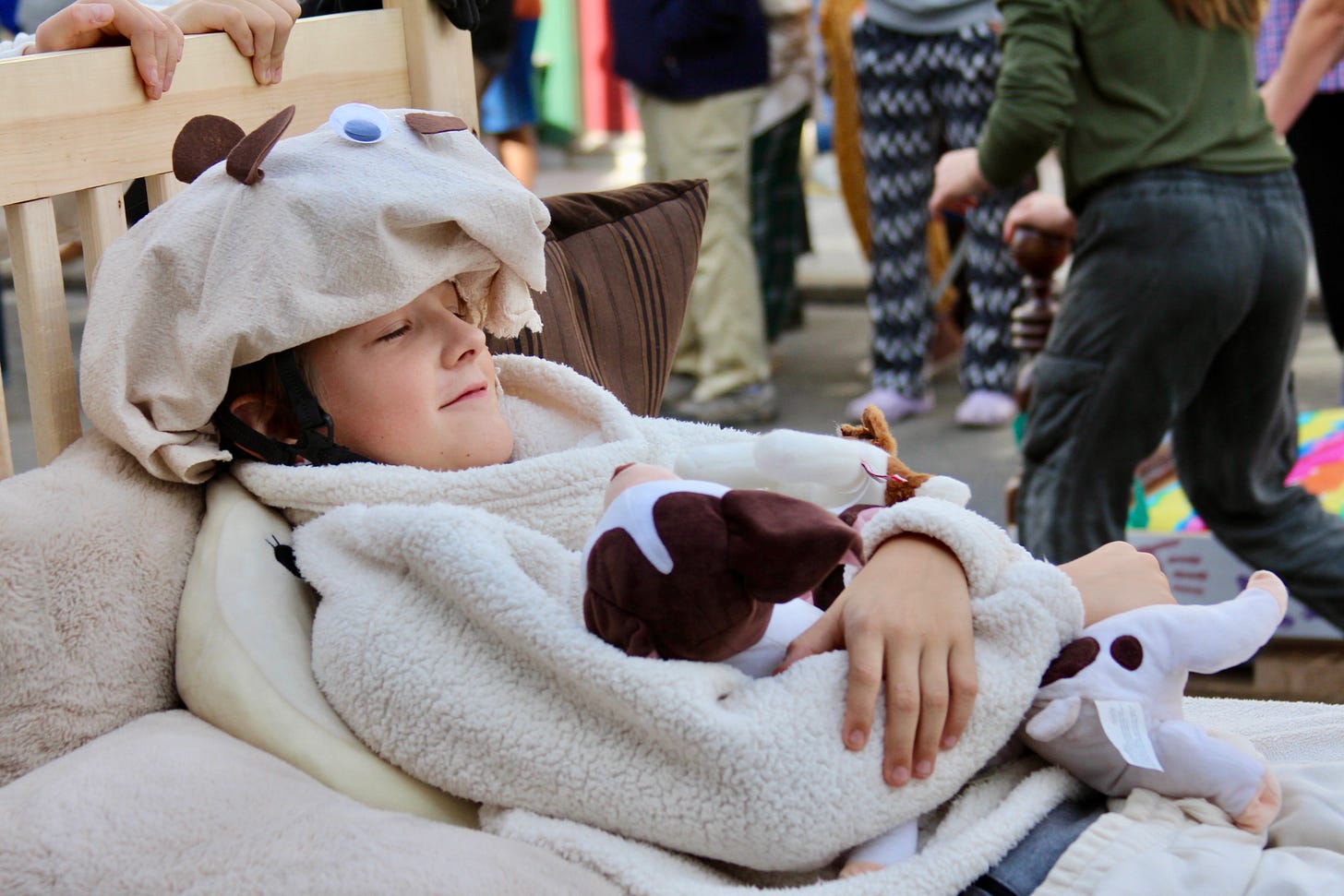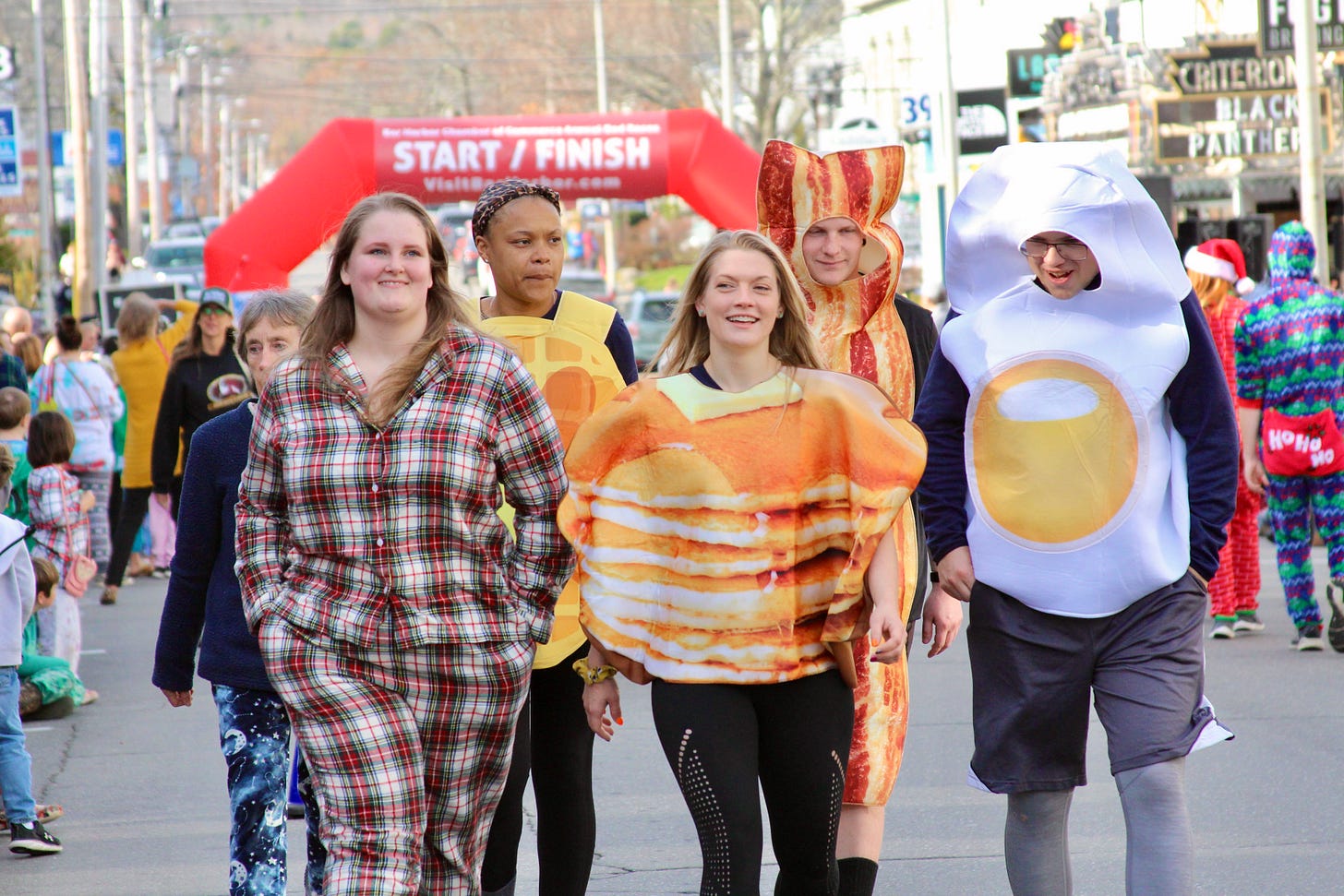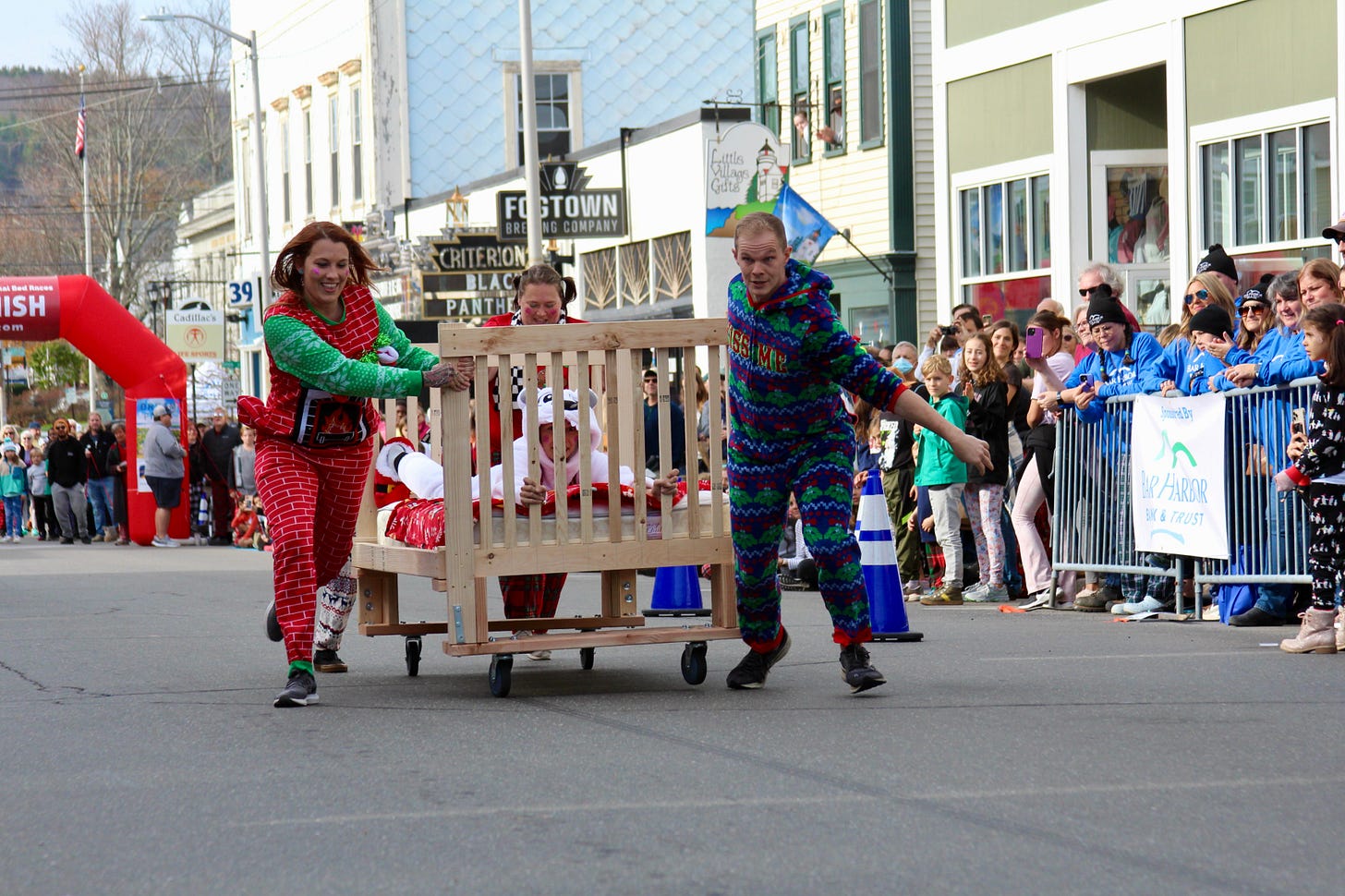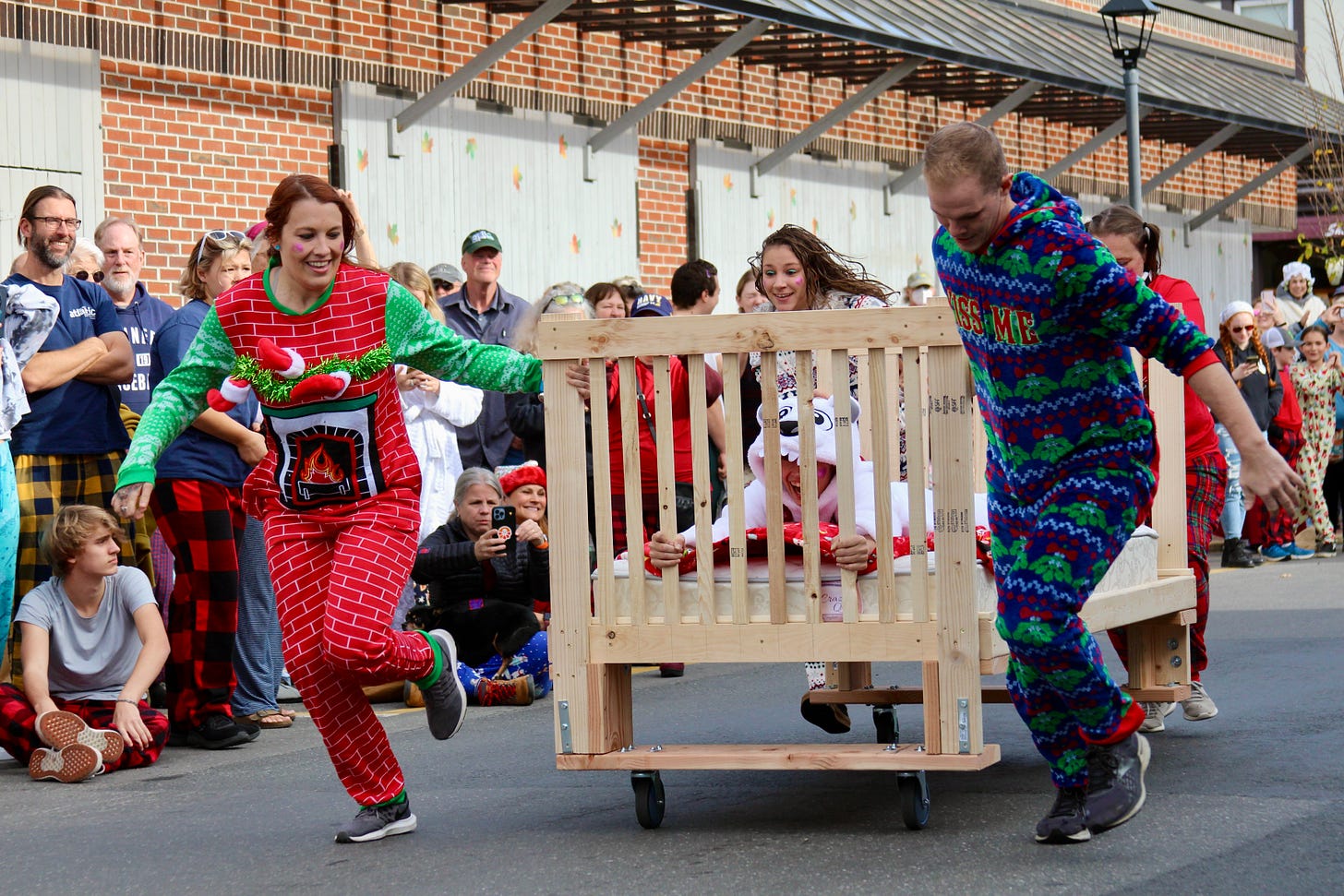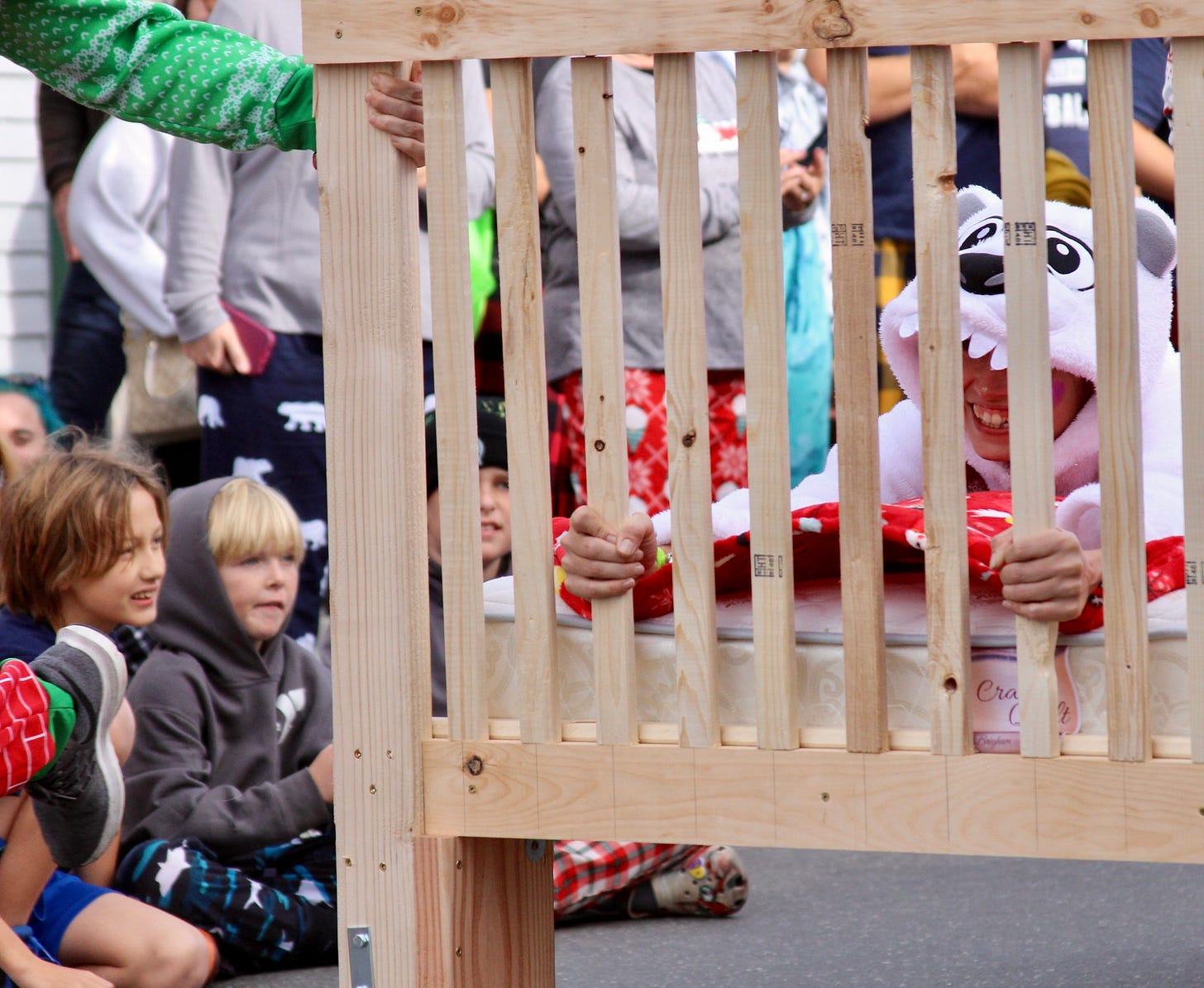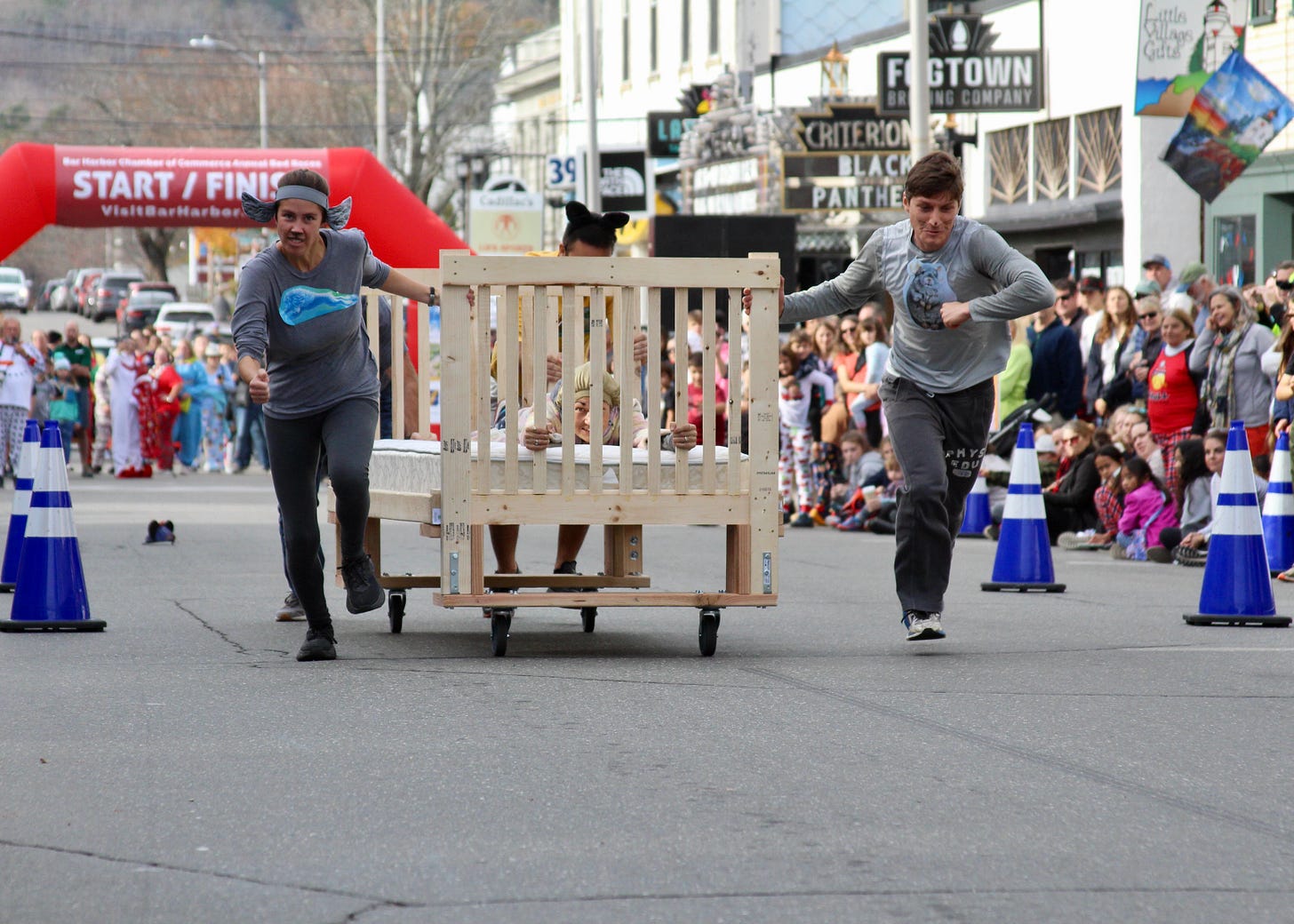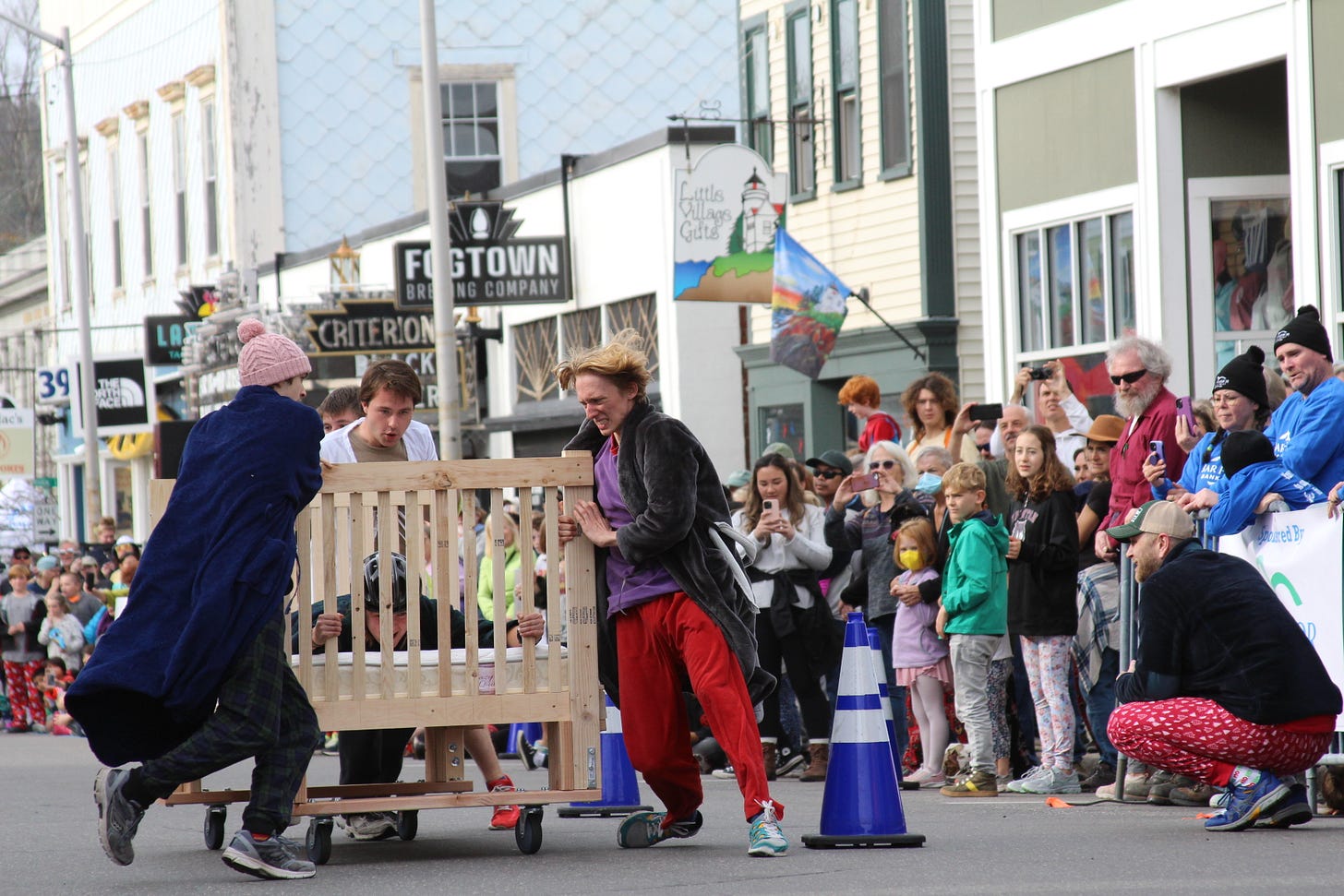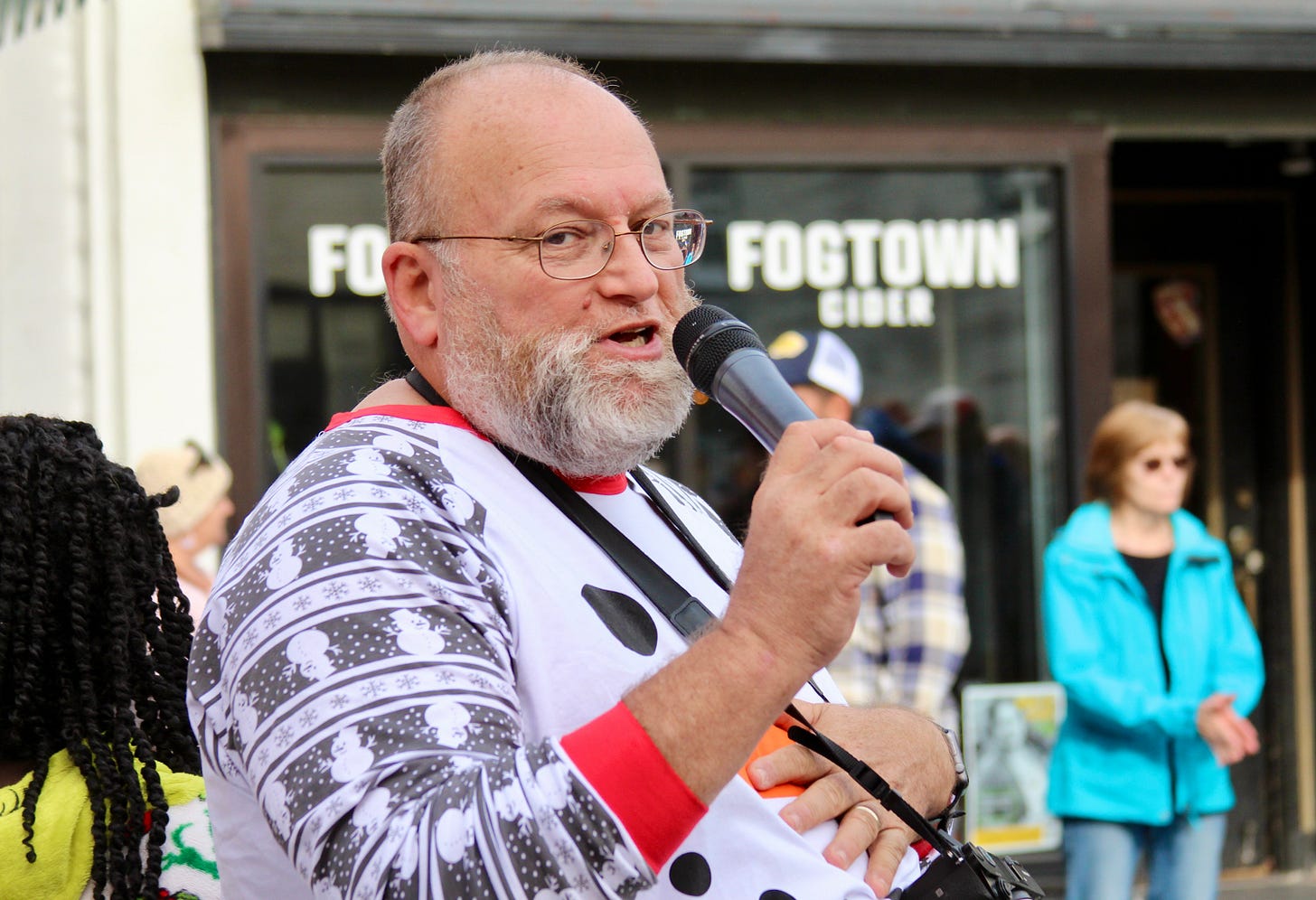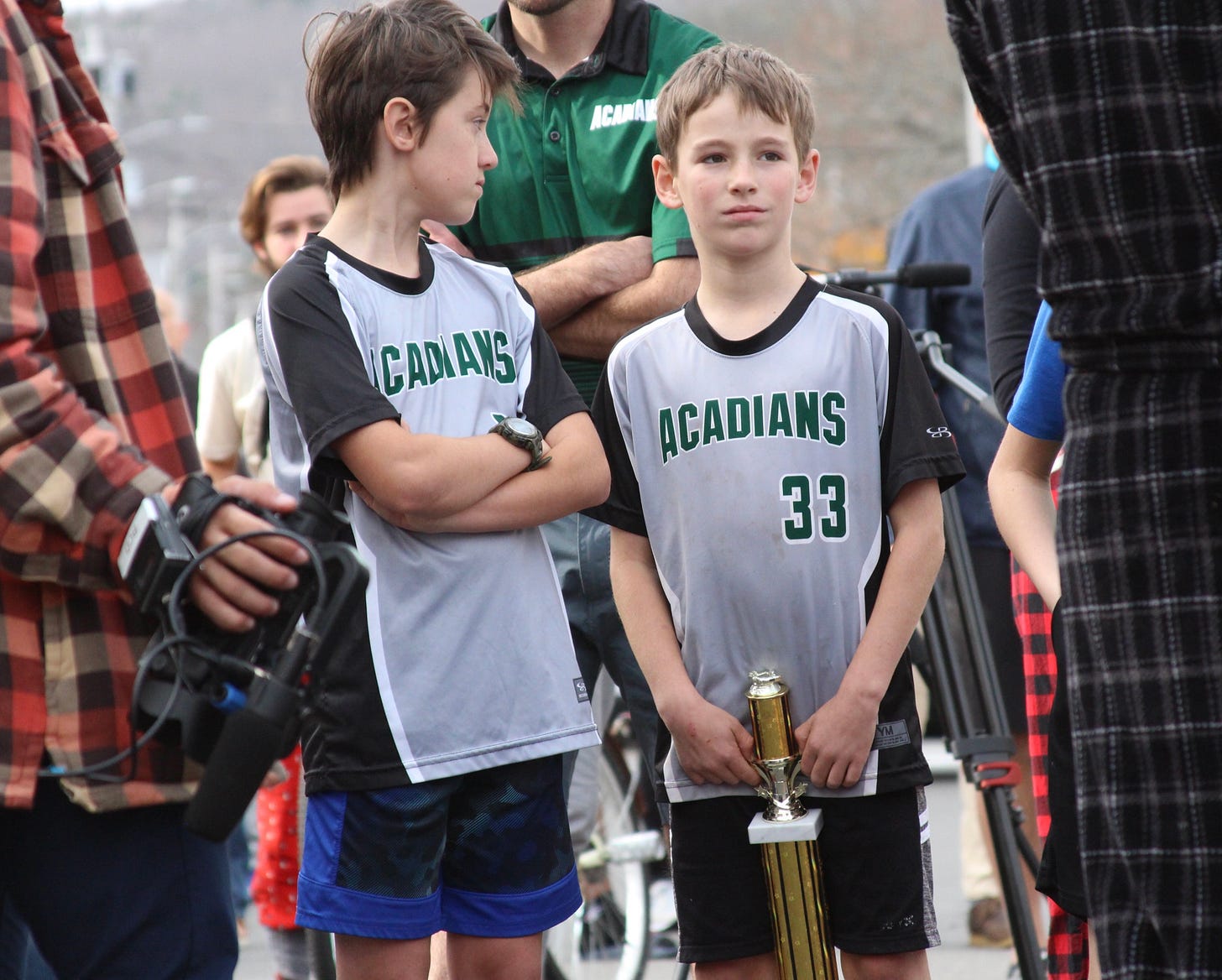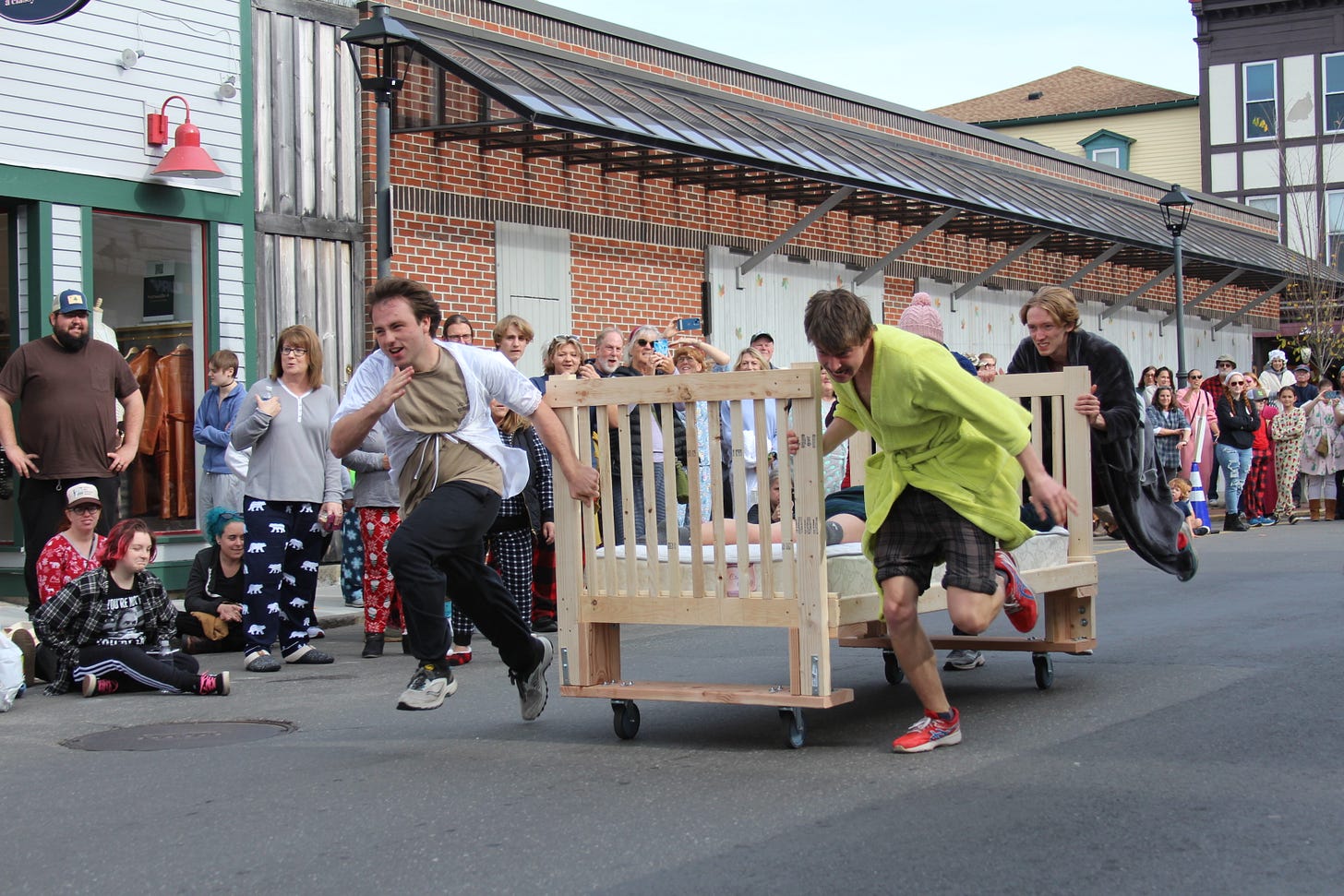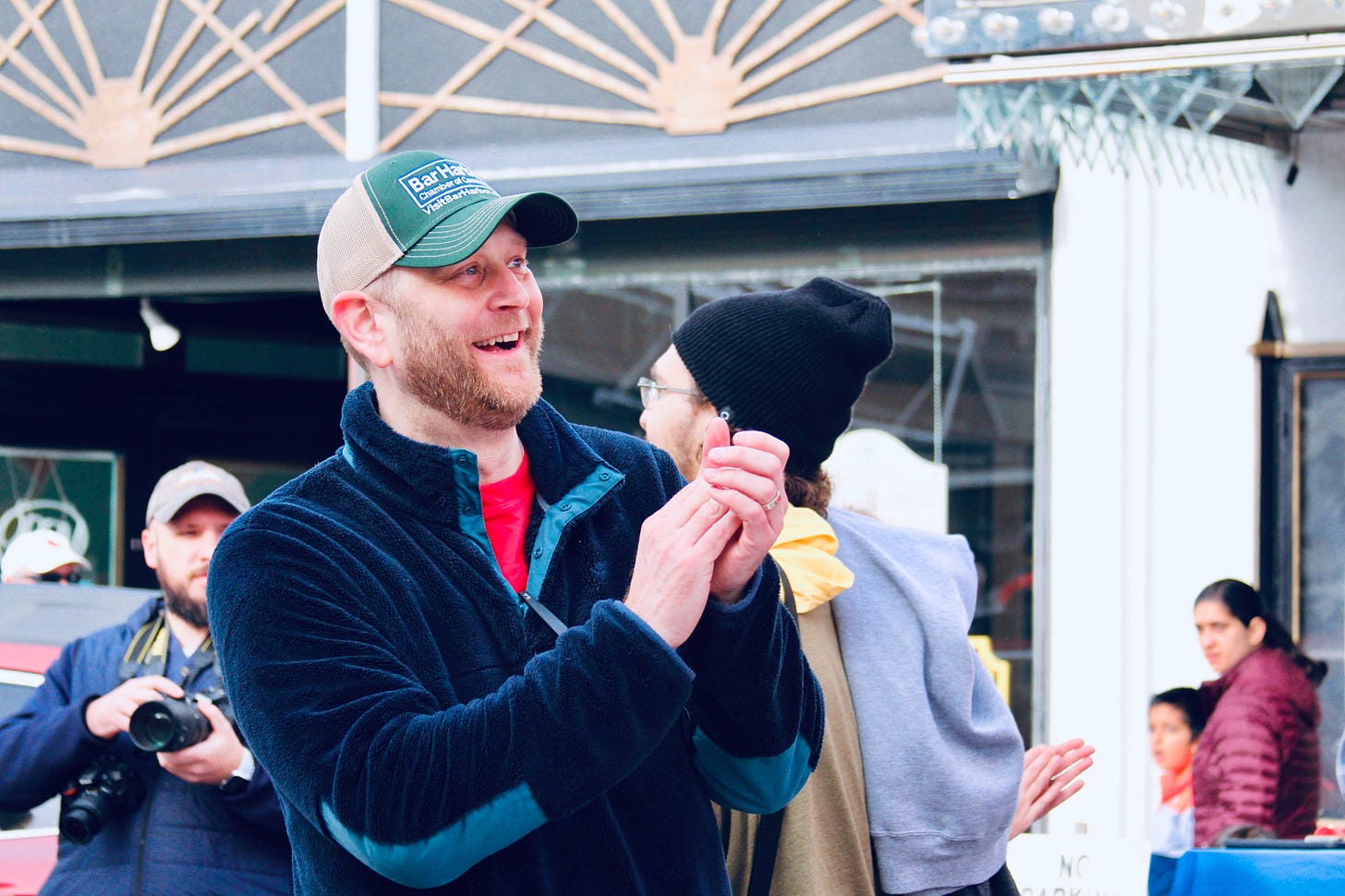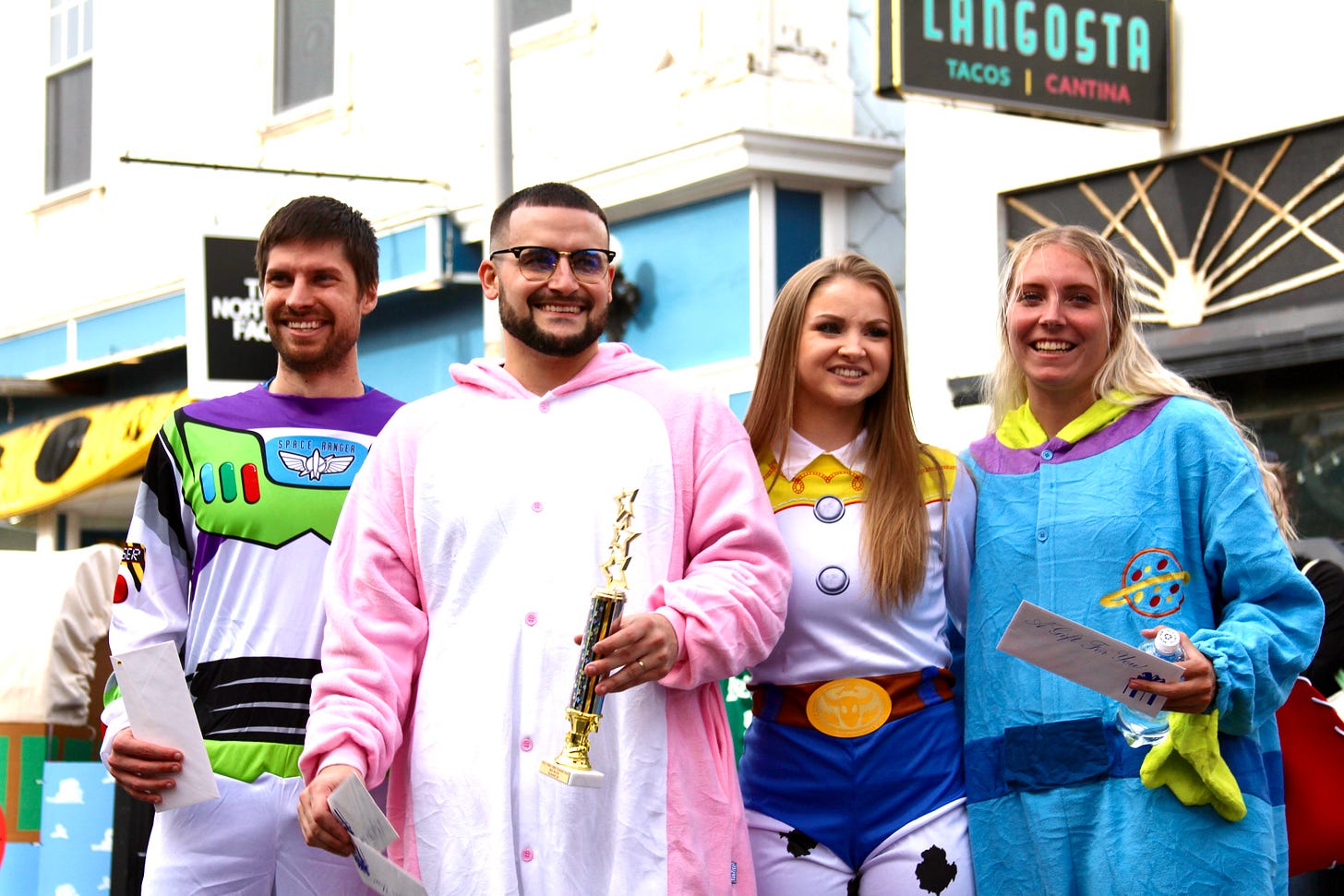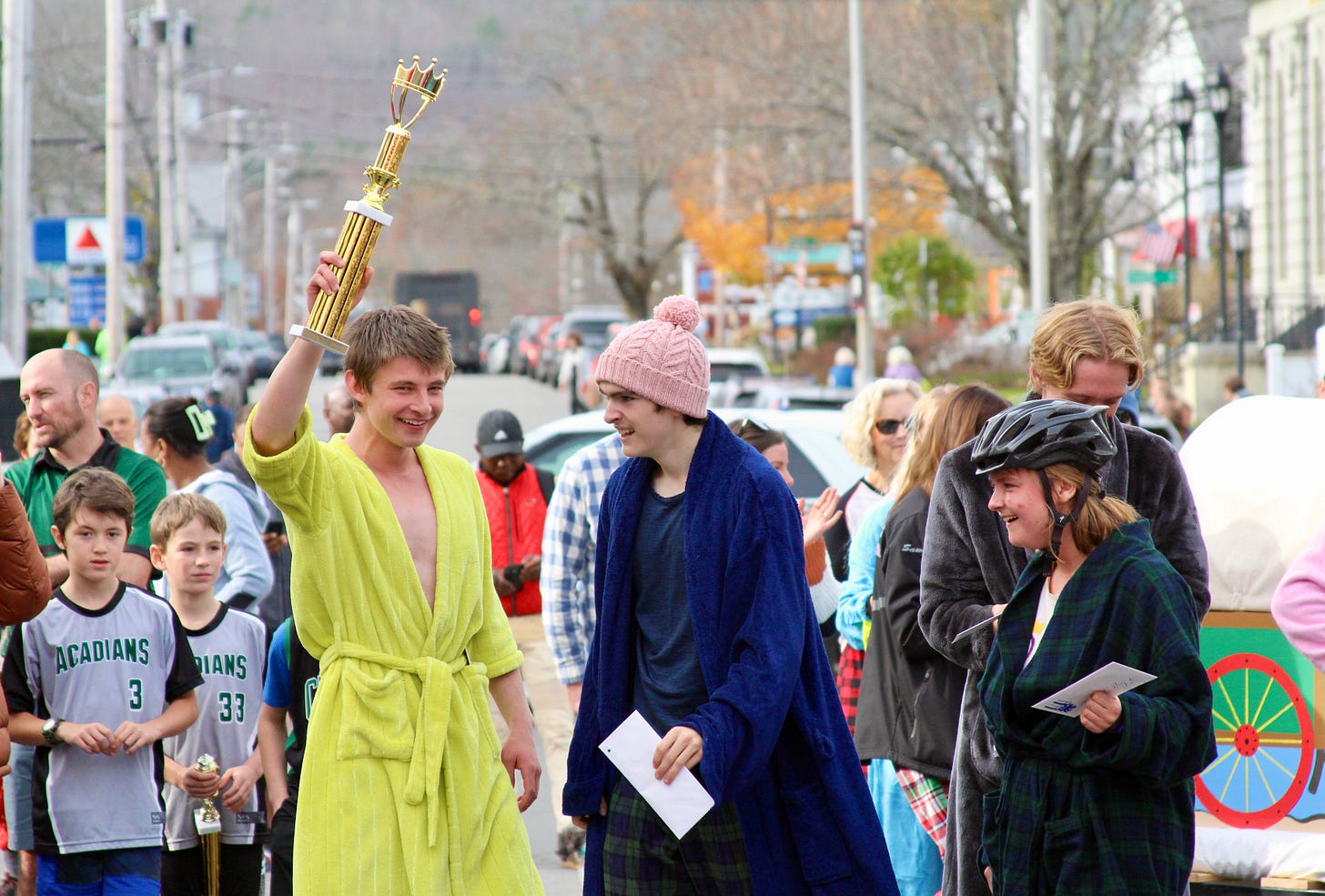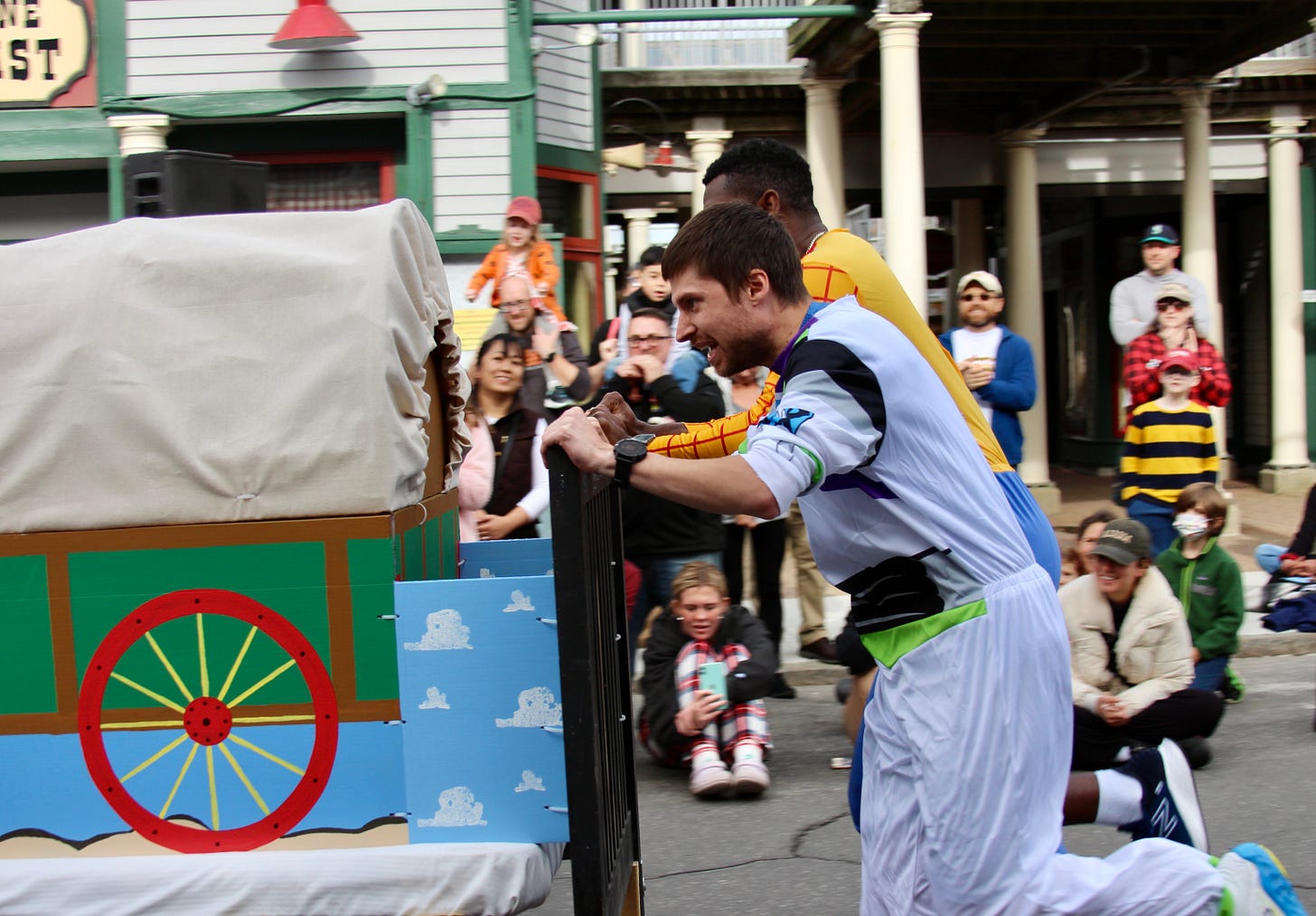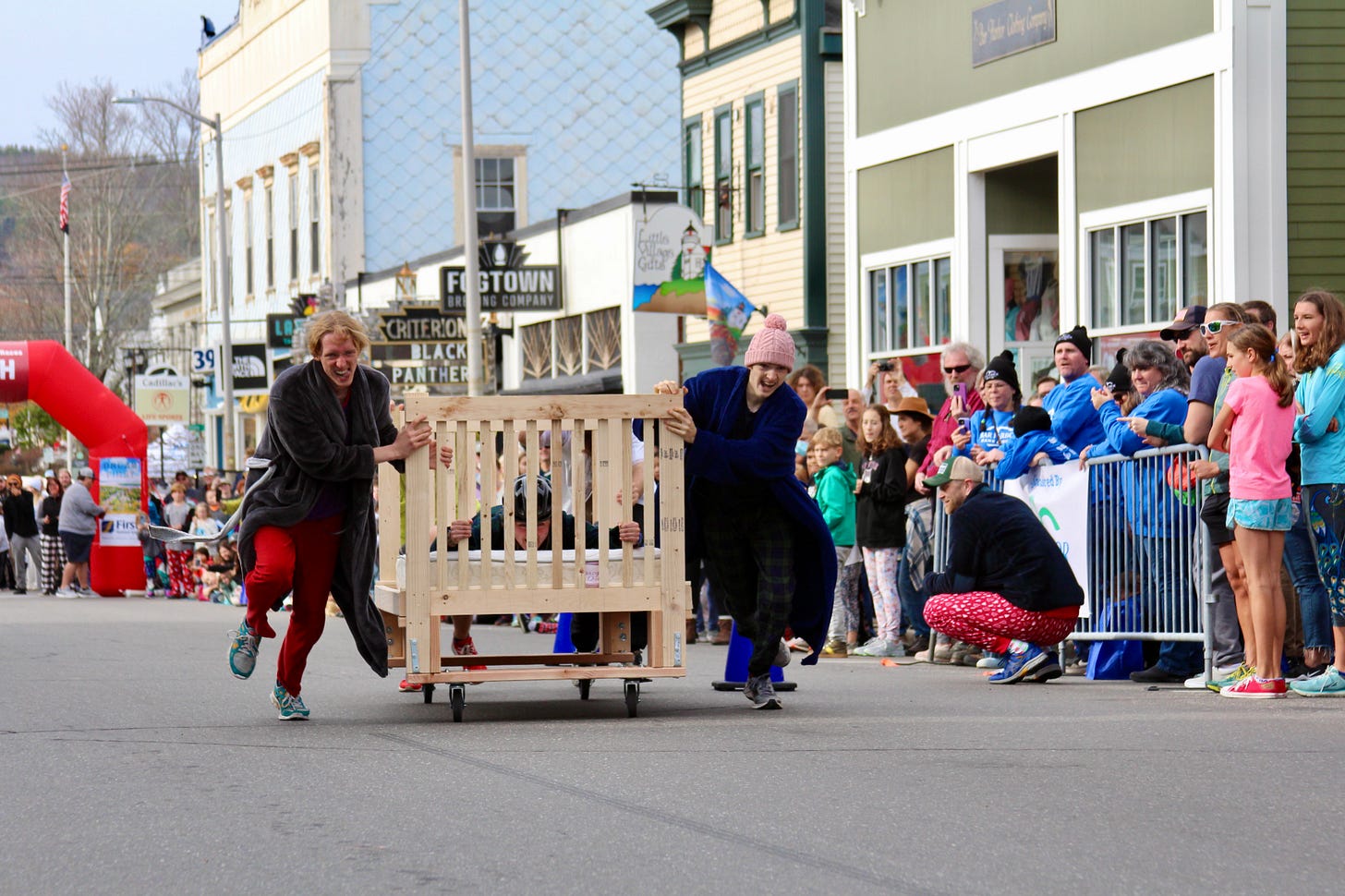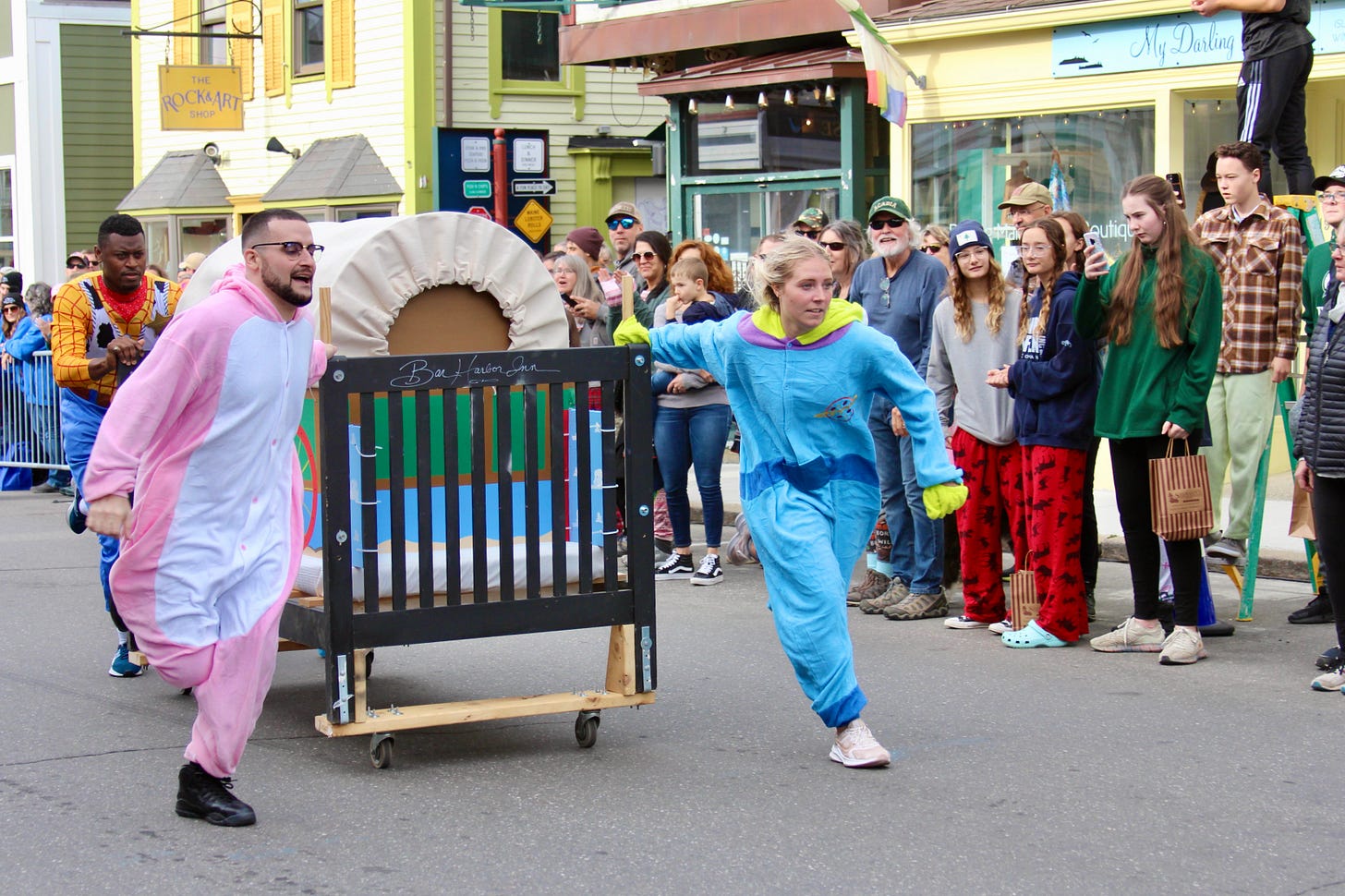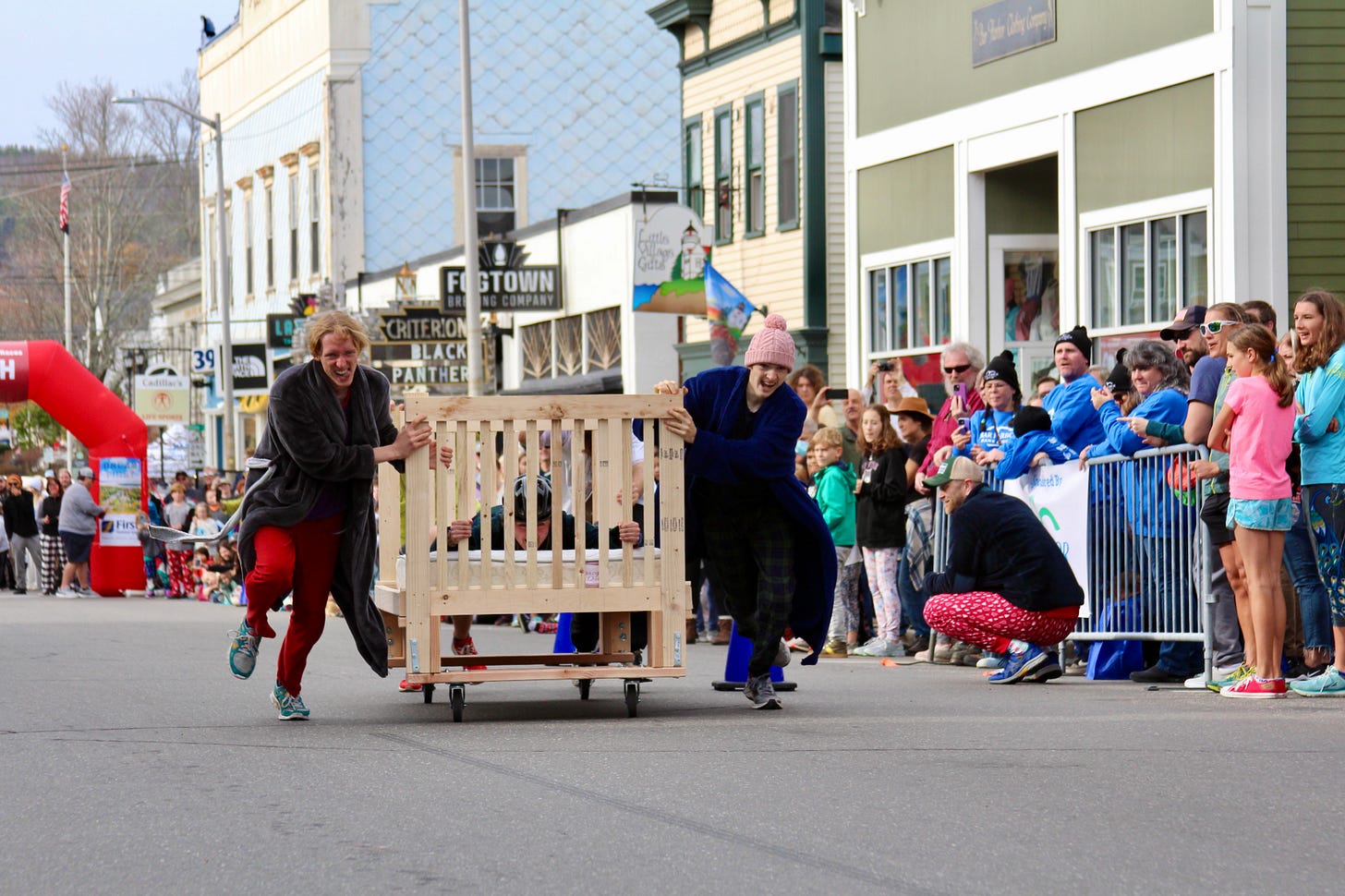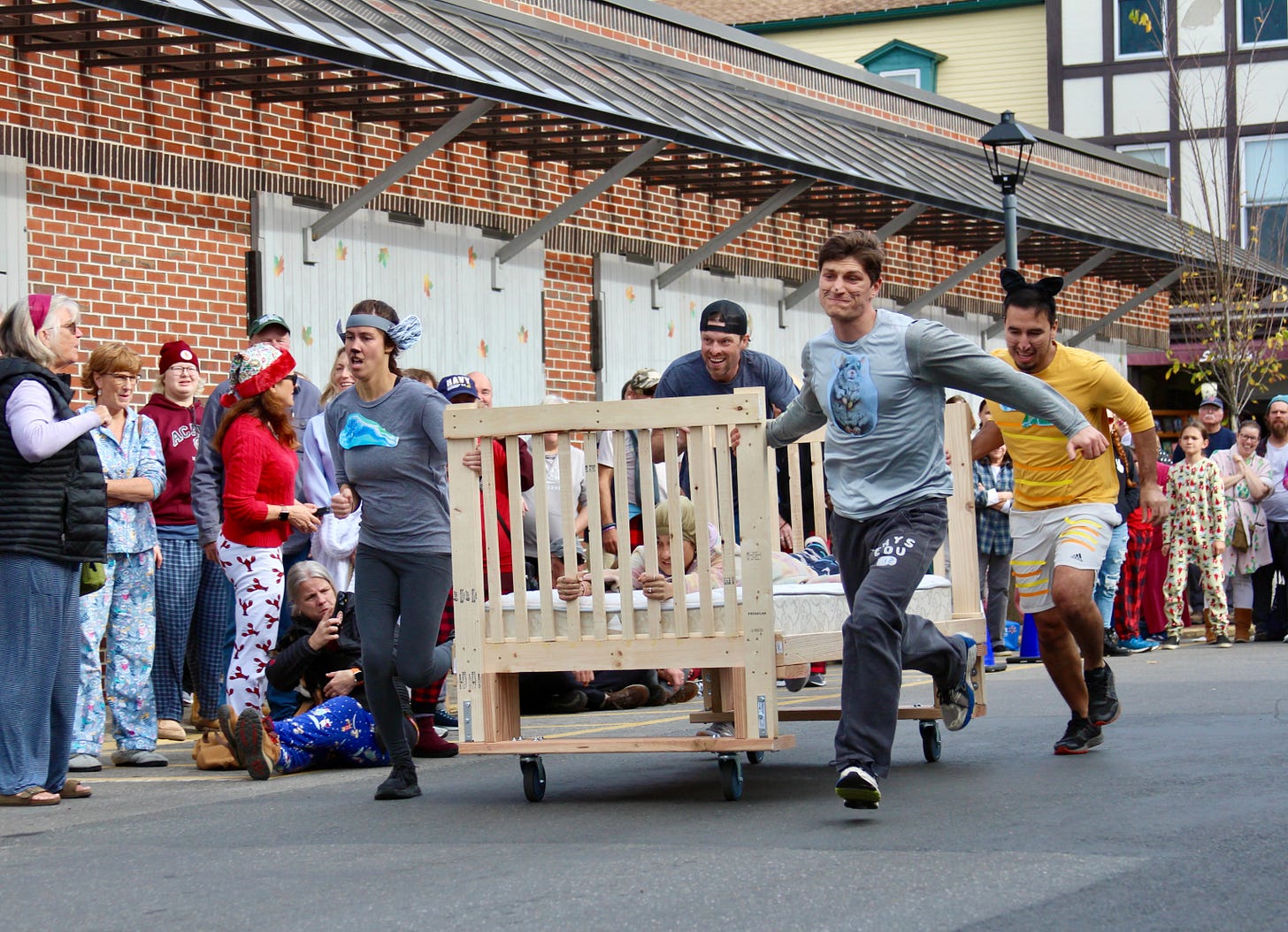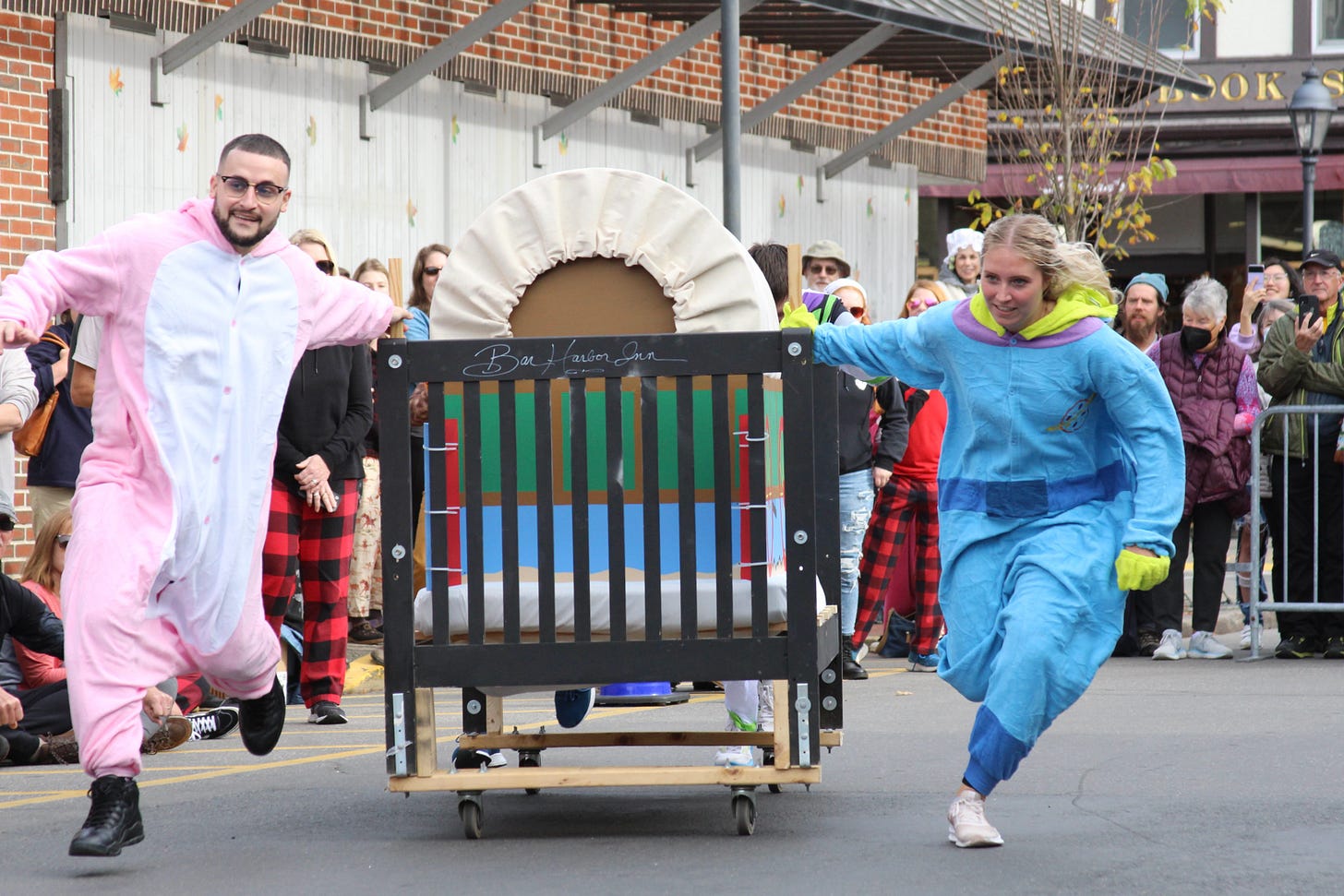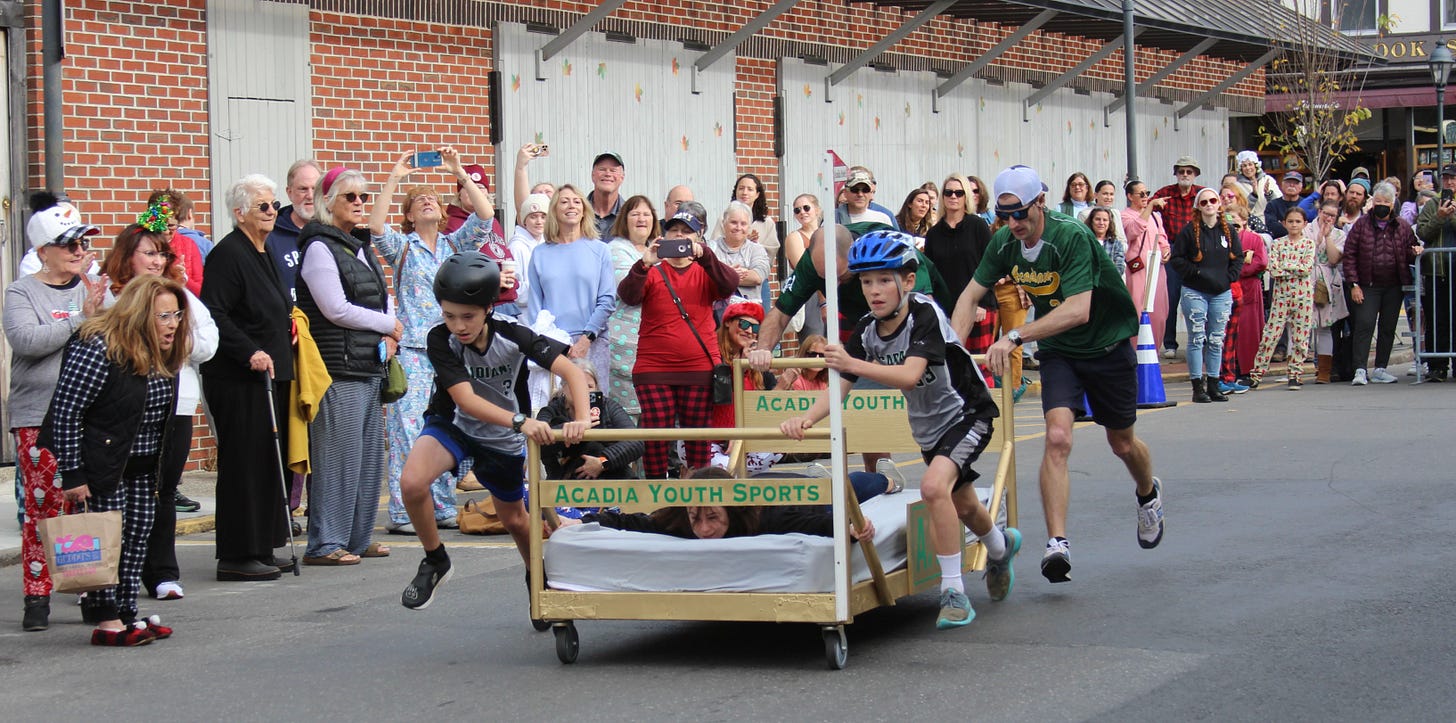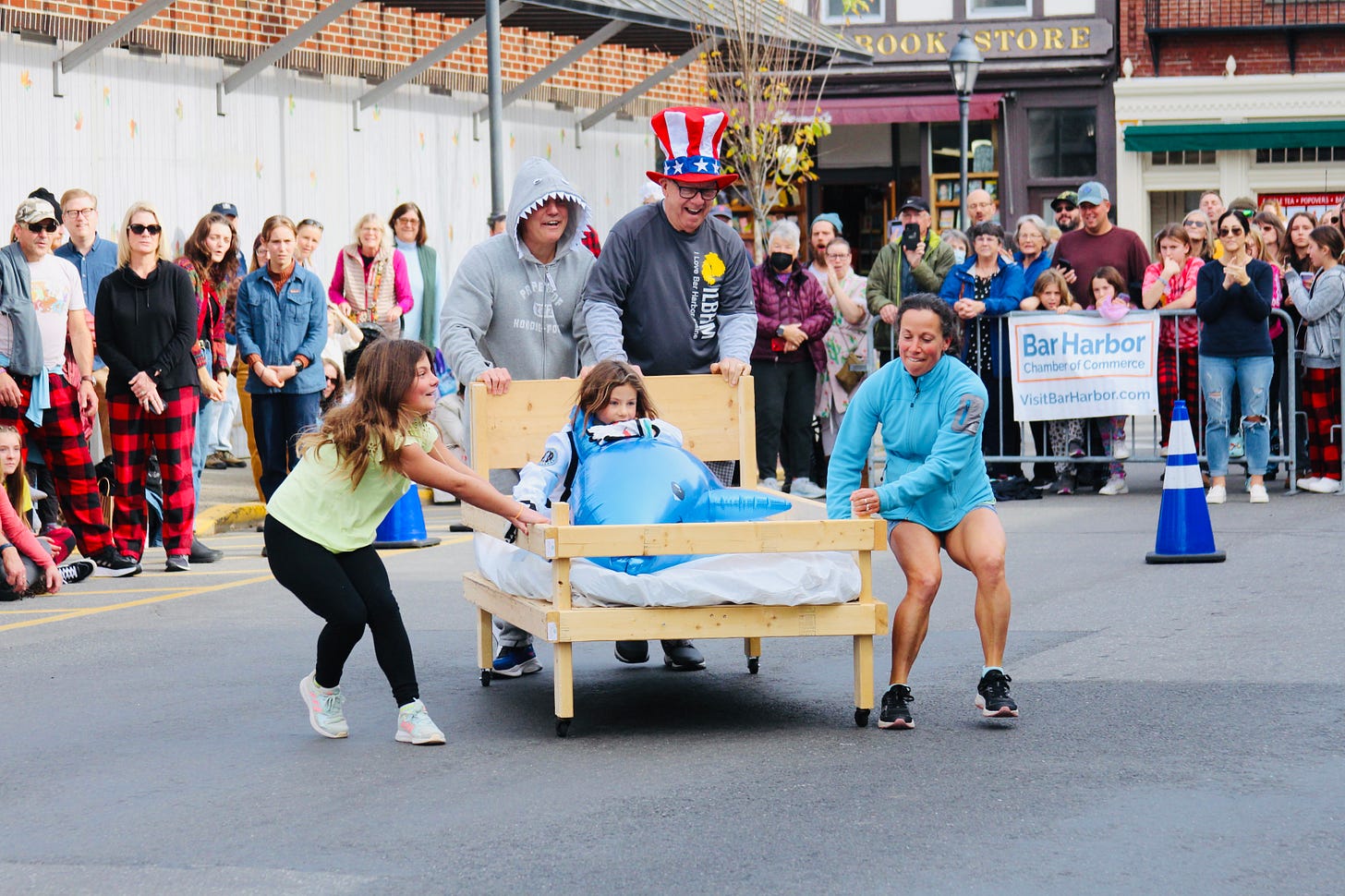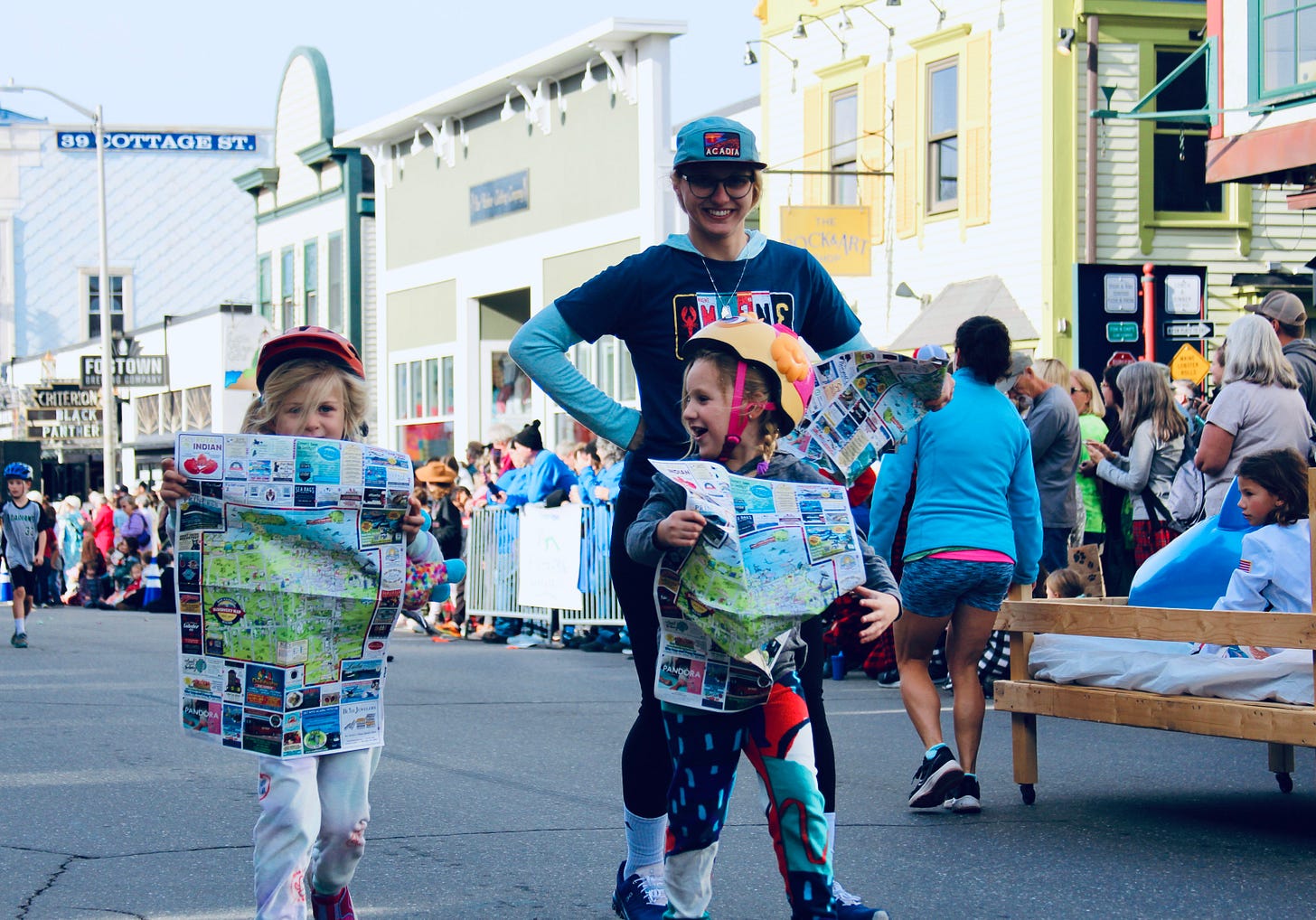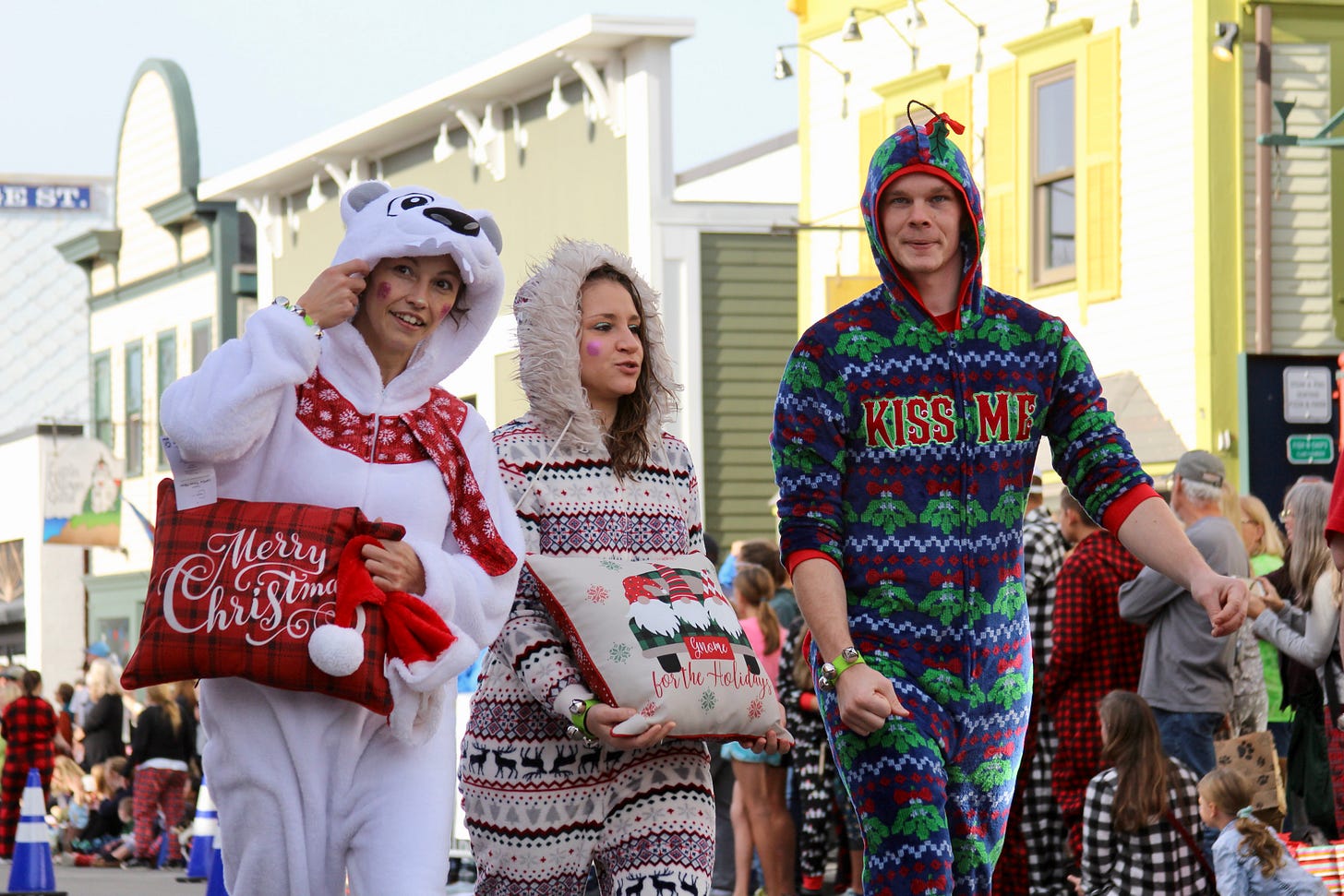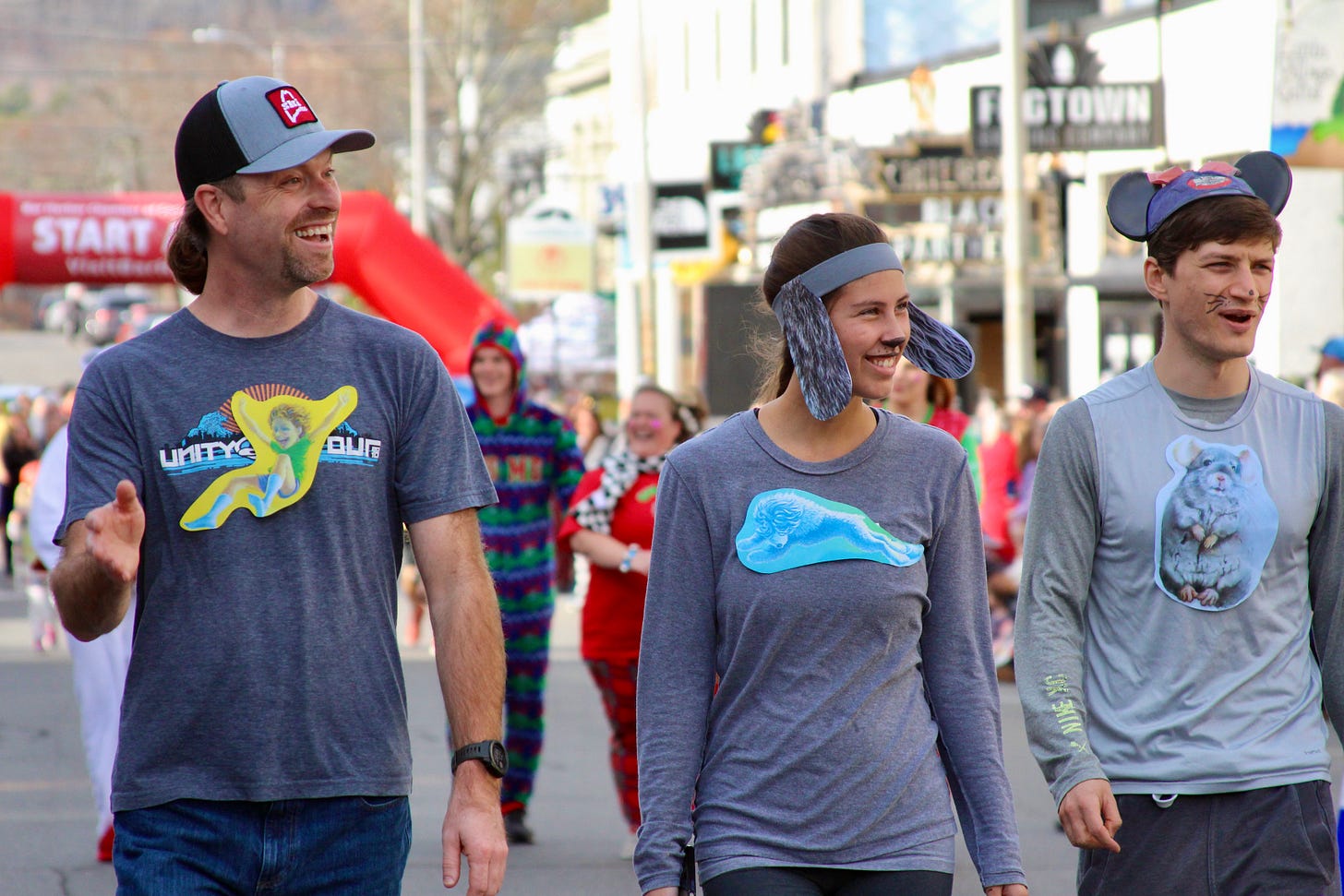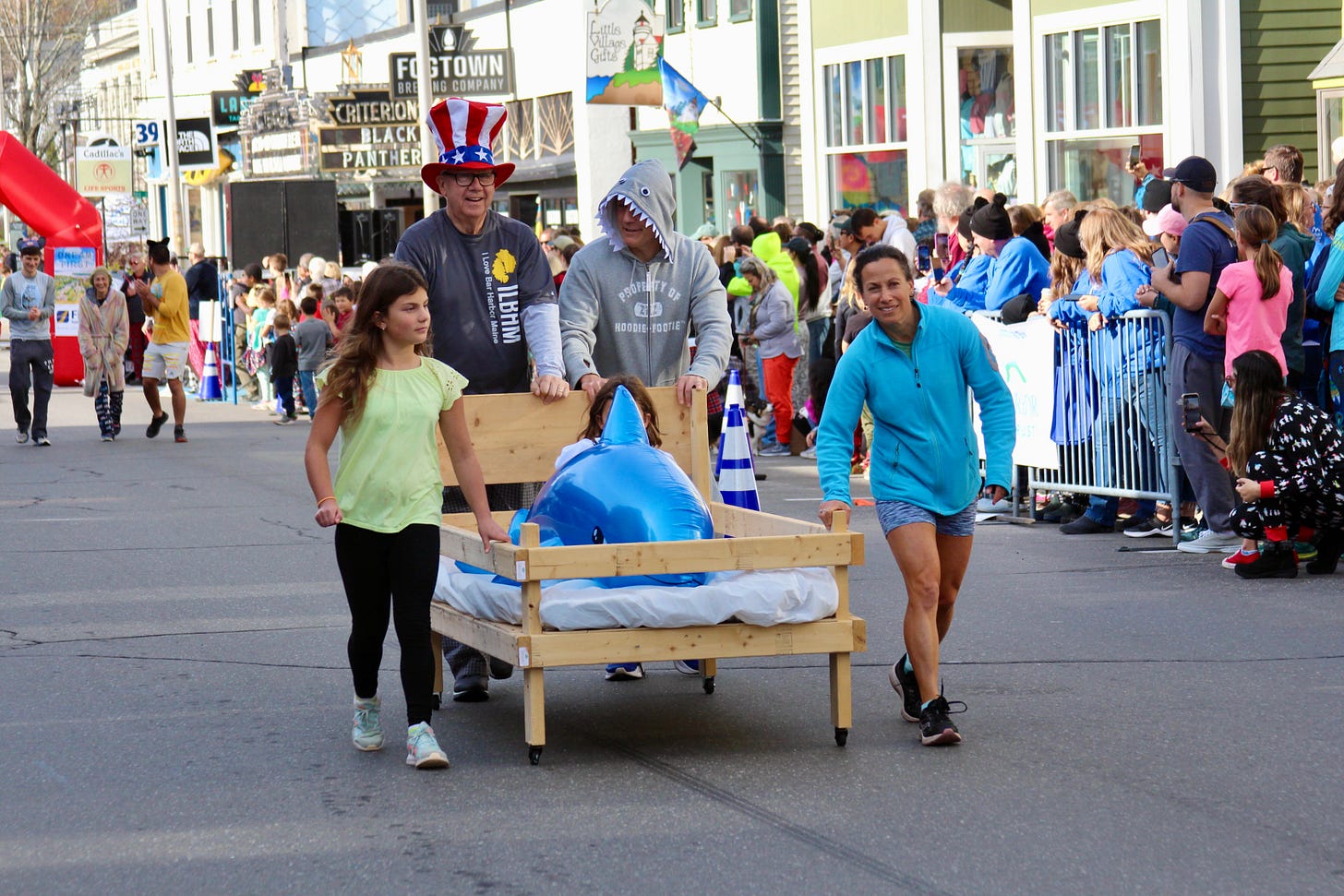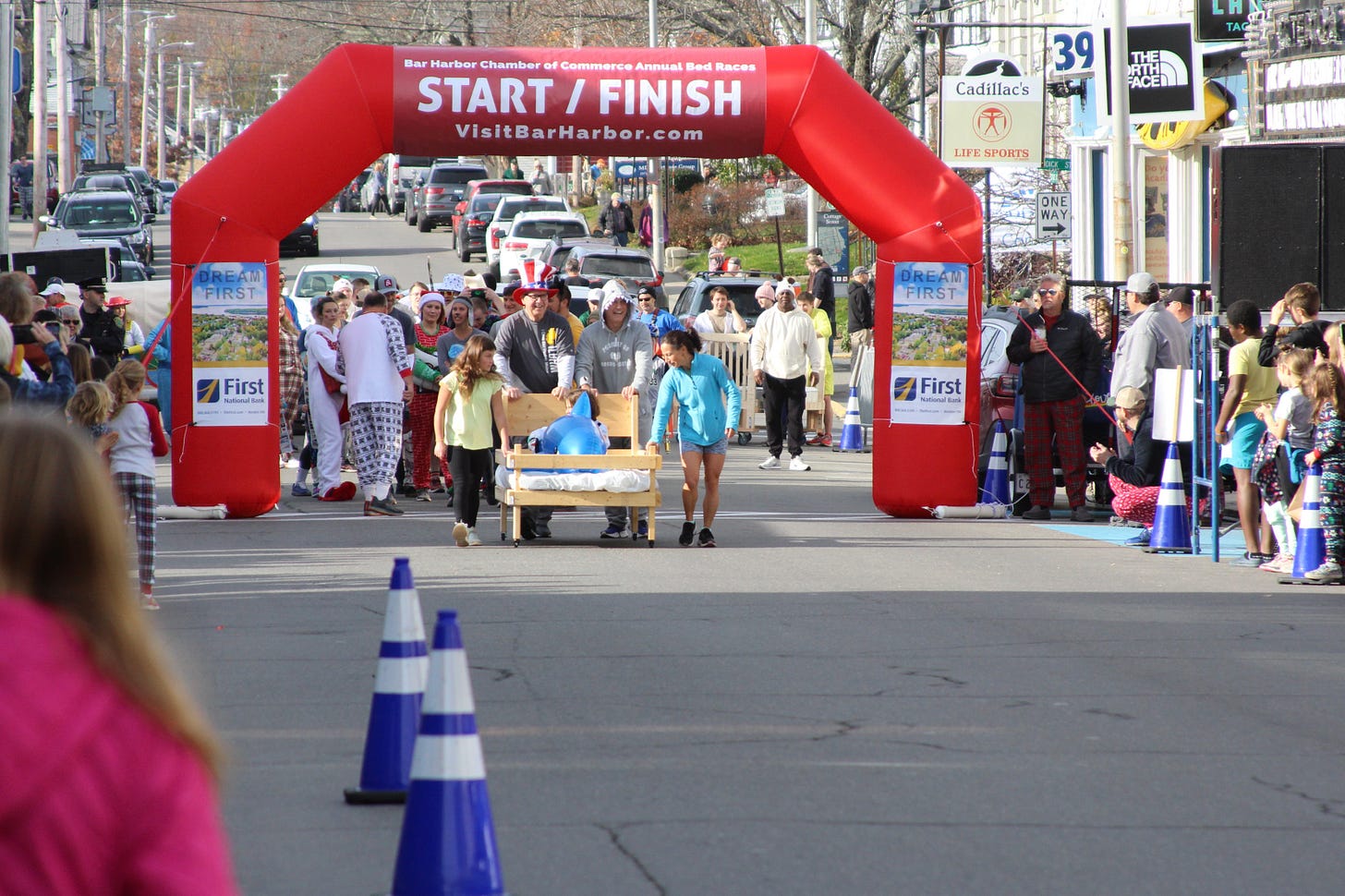 ---
For more photos and story, check out Chris Popper's story. 2022 Bar Harbor Bed Races [PHOTOS/RESULTS]
EDITOR'S NOTE: This post was updated to include team names and results.
Bar Harbor Story is a reader-supported publication. To receive new posts and support my work, consider becoming a free or paid subscriber. And thank you so much for being here! It means a lot to me.