State and federal seats also contested
13 min ago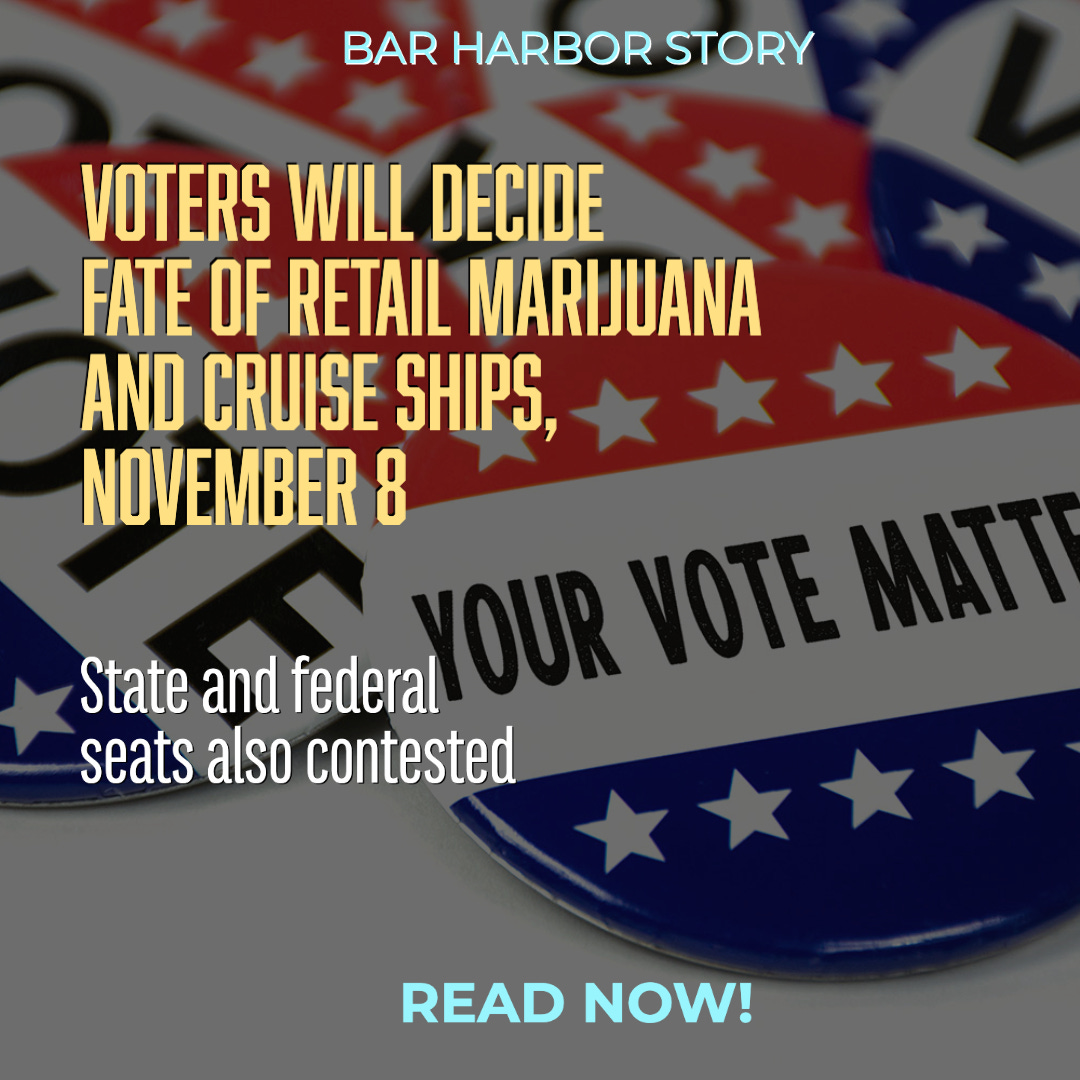 BAR HARBOR—Town residents have multiple issues to vote on Tuesday, November 8 with the town warrant's five articles as well as state elections. Elections are held in the Municipal Building's Auditorium, on the third floor at 93 Cottage Street. Polls are open from 8 a.m. to 8 p.m..
ELECTIONS
Voters will make choices for U.S. House District 2 where Jared Golden (incumbent D) runs against Bruce Poliquin (R) and Tiffany Bond (I). Incumbent Janet Mills (D) runs against Paul LePage (R) and Sam Hunkler (I).
More locally, the Maine State Senate candidates are Nicole Grohoski (incumbent D) and Brian Langley (R). Maine State House candidates for House District 14 (Bar Harbor, Cranberry Isles, Lamoine, and Mount Desert) are Stephen Coston (R) and Lynne Williams (incumbent D). Both live in Bar Harbor. An interview with them is here.
There are no Town Council elections. Those occur in June.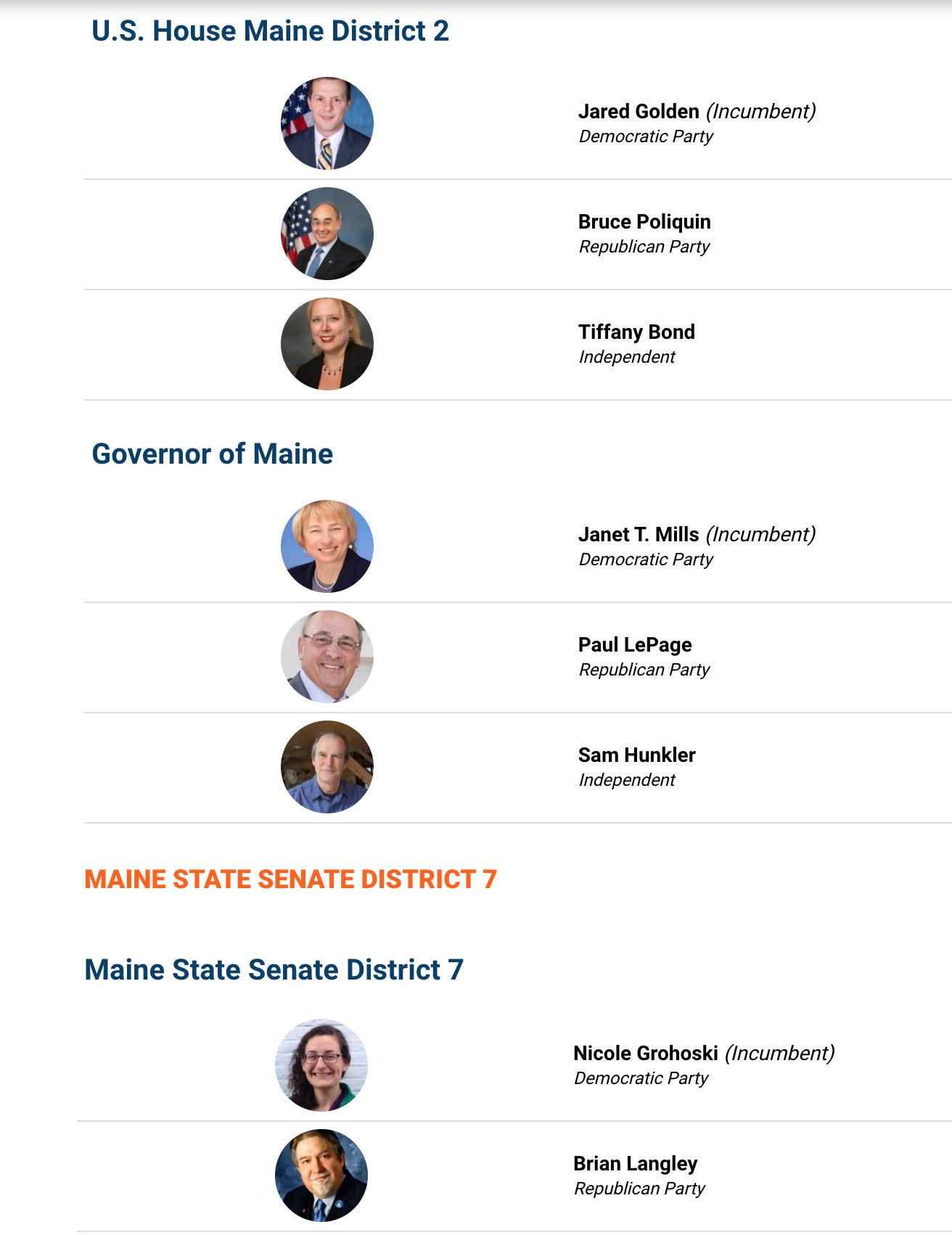 ---
TOWN QUESTIONS ON THE NOVEMBER 2022 BALLOT
ARTICLE 2 – LAND USE ORDINANCE AMENDMENT – Removal of the Two-thirds Majority Vote Requirement to Amend the Land Use Ordinance
Article 2 is about the removal of the requirement of a two-thirds majority vote to amend the town's Land Use Ordinance (LUO).
The warrant article would allow Land Use Ordinance amendments to have a simple majority vote rather than two-thirds majority to change the town rules if the Bar Harbor Planning Board (which hears the proposed amendment first and has a public hearing) votes against the adoption of the change. If the board is in favor of the adoption, it currently just needs to pass via a simple majority vote at the town meeting. This would not change.
What actually is a land use ordinance? One of the simplest definitions is from Law Insider and it's "an ordinance or regulation of general application adopted by the municipal legislative body which controls, directs, or delineates allowable uses of land and the standards for those uses."
---
ARTICLE 3 – CITIZENS' PETITION LAND USE ORDINANCE AMENDMENT – Cruise Ship Disembarkations
Article 3 concerns the citizen's petition to change the LUO about cruise ship disembarkations. The town has recently put out material concerning this potential change as well as the current, newly adopted cruise management plan.
The petition was organized by resident Charlie Sidman and calls for limiting the number of disembarkations of cruise ship passengers to 1,000 a day. It also creates a new set of procedures for permits that property owners in town can be issued to accept disembarking passengers. If voted in, the system would require the town's harbormaster to create a reservation system for transporting passengers off cruise ships and also creates a counting mechanism. Then the town's code enforcement office would have to ensure compliance. Lack of compliance would be $100 per passenger who wasn't authorized to disembark.
The town recently enacted an entirely different cruise ship management plan which focuses on limiting cruise ship disembarkations via agreements with the cruise lines and using lower berth capacities (the number of people sleeping on the ship) as a counting mechanism. Currently, this plan has prevented 40,000 passengers from visiting Bar Harbor.
The town also put out this piece of information about the cruise ship petition and the town's new management plan.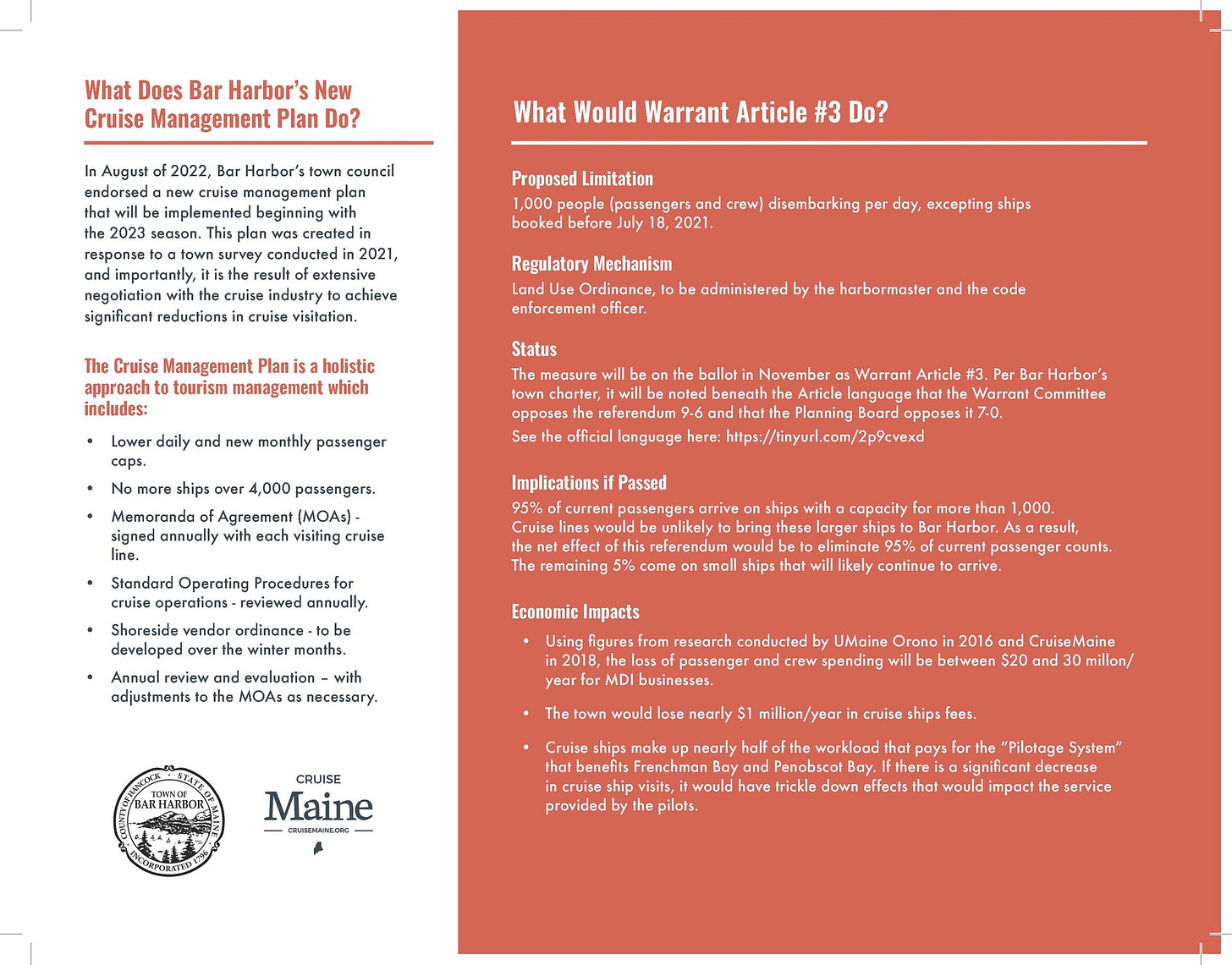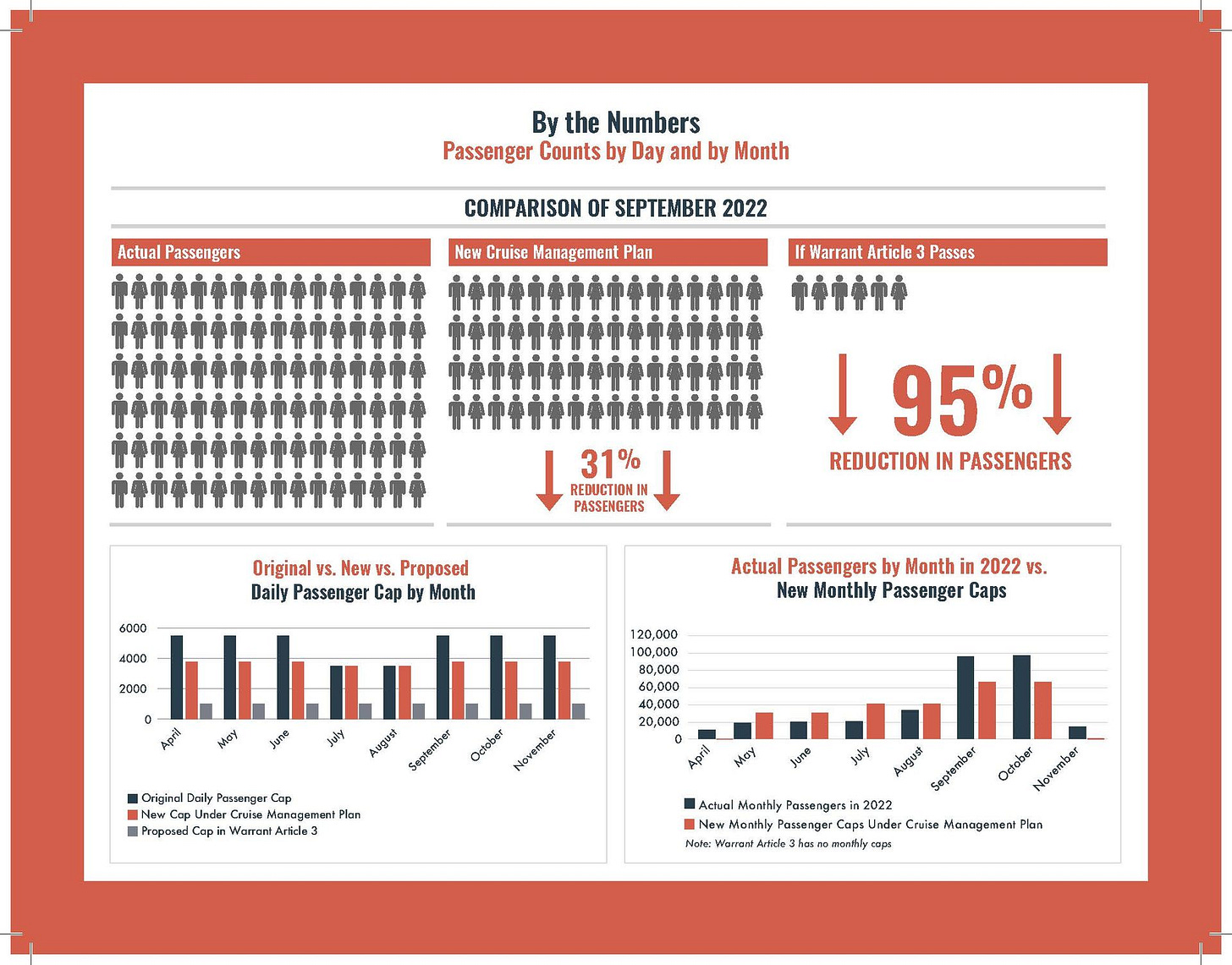 ---
ARTICLE 4 – CITIZENS' PETITION LAND USE ORDINANCE AMENDMENT – Marijuana Stores
ARTICLE 5 – CITIZENS' PETITION – Adult Use Marijuana Store Licensing Ordinance
Article 4 and Article 5 are both citizens' petitions dealing with marijuana store creation in certain downtown districts as well as licensing.
If approved, the petition would define retail marijuana stores and "place them in specific districts" according to the town manager's packet notes.
Those places where they may be allowed (if placed on the town warrant and approved by voters) are the four districts that currently allow retail stores (Bar Harbor Gateway, Downtown Village I, Downtown Village II, and Downtown Village Transitional), but would also create a new zoning district whose "boundaries are not defined" according to the warrant article. That new undefined district would be called Shoreland Development III.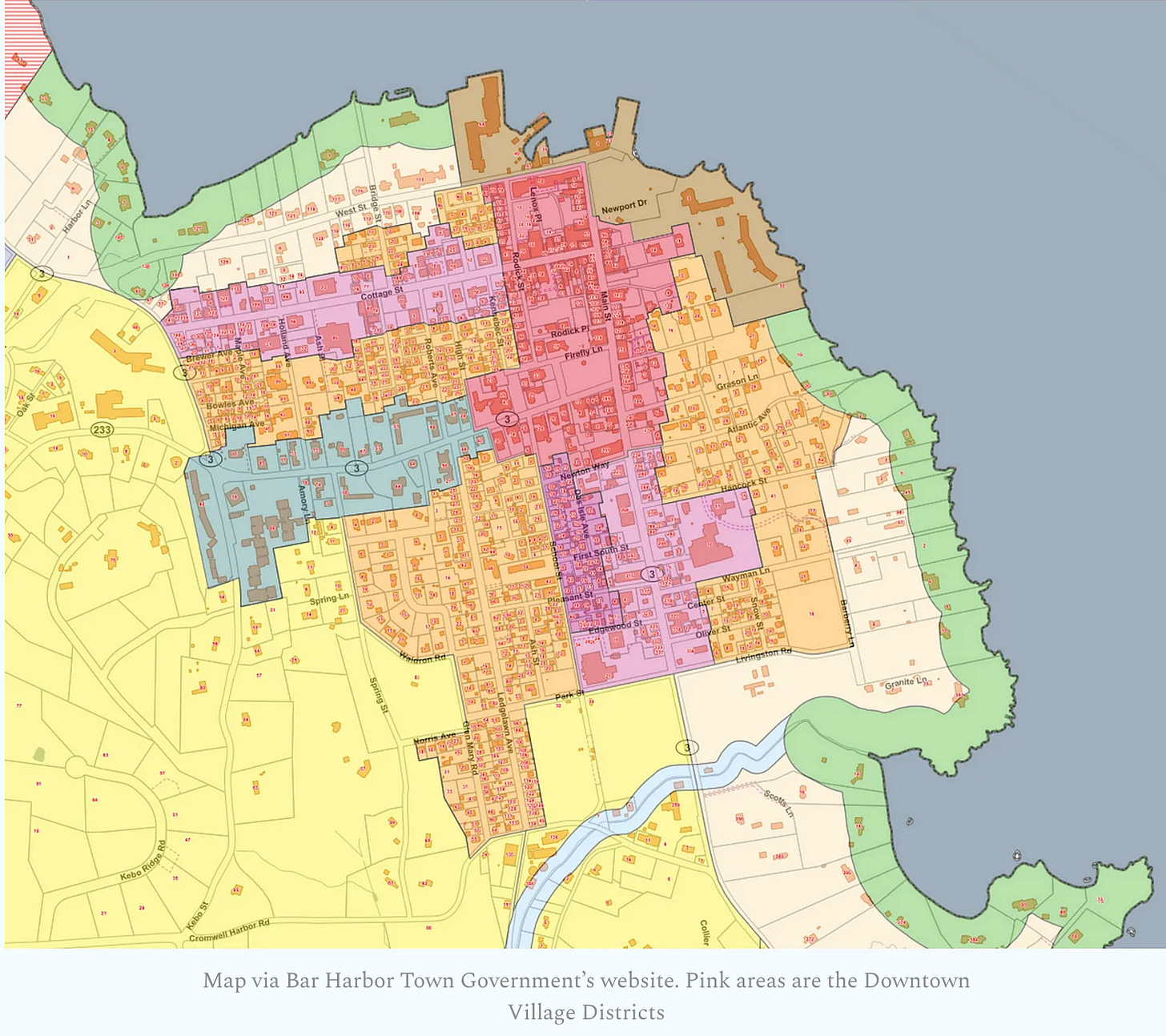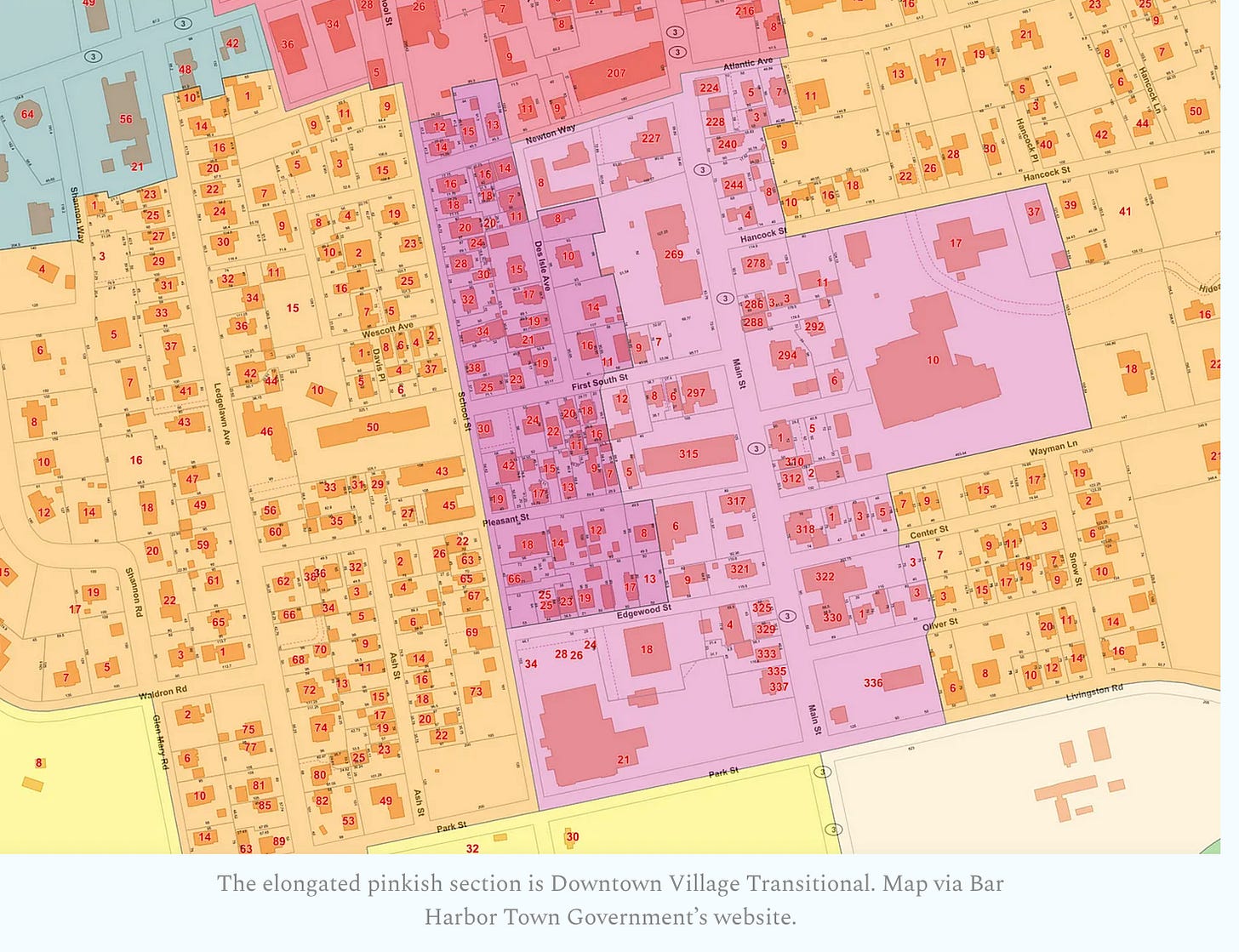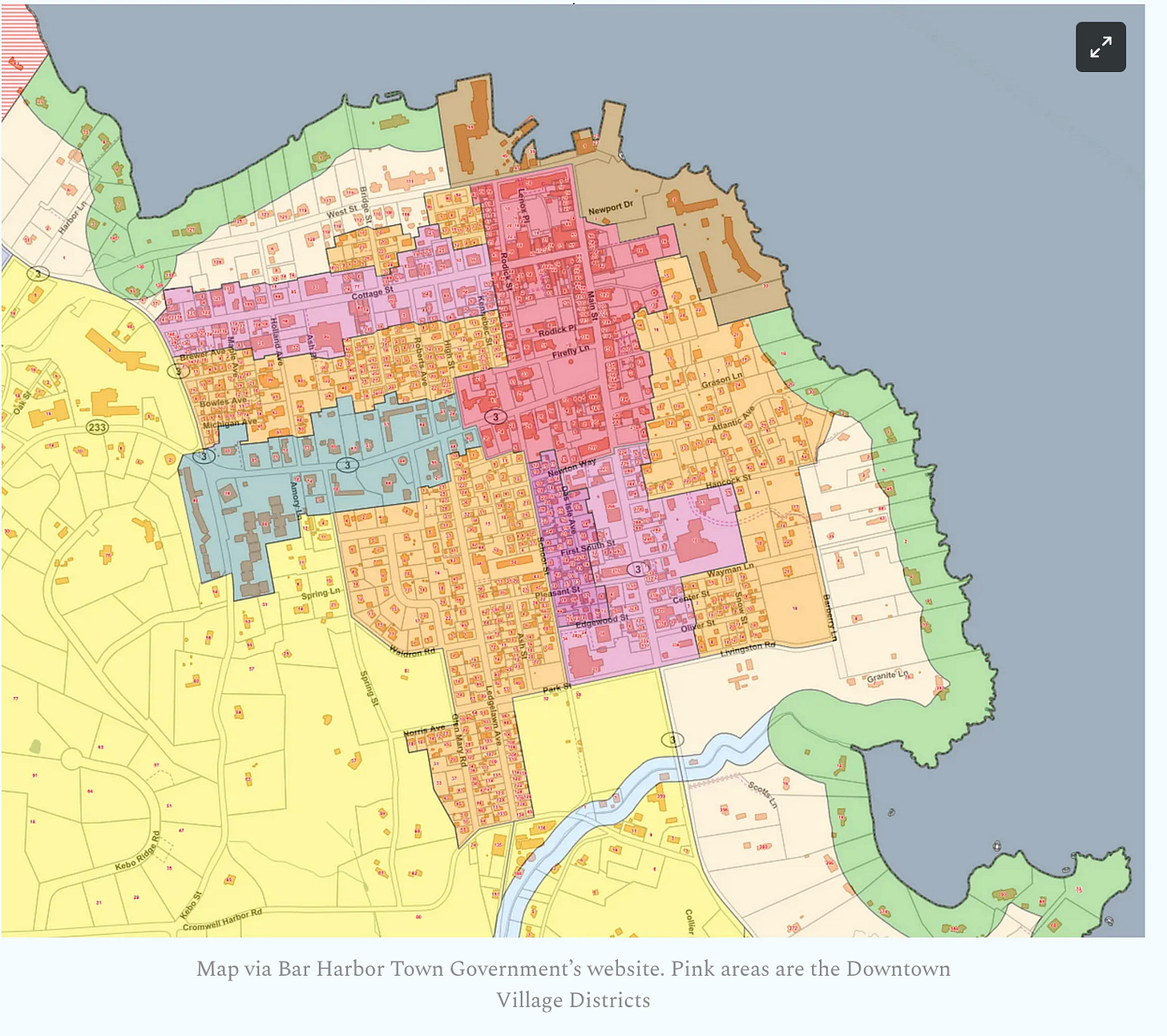 Material provided by Town Manager Kevin Sutherland states that this portion of the petition may be not be able to be enforced if it passes because of the lack of boundary definition, and he writes that there are other issues involving the failure to strikeout old language in the current land use ordinance.
Article 5 is specifically about marijuana stores licensing. The council must also approve (or not) for it to go onto the November warrant where voters will decide its fate.
According to the warrant:
"This ordinance licenses adult use marijuana stores. It does not allow for cultivation, manufacturing or testing facilities. It allows for up to two adult use marijuana stores in Bar Harbor. Such stores must be operated from a permanent location. Sales may not include the use of vending machines, drive-through/drive-up windows, or delivery services. Adult use marijuana stores cannot be located within 1,000 feet of the property line of a preexisting public or private school serving children from prekindergarten to grade 12. Two licenses, one from the State of Maine and one from the Bar Harbor Town Council, must be secured in order to operate an adult use marijuana store in the Town if Bar Harbor. The processing fee for the town's license is $250 and the fee for the town license itself is $1,250. Applicants who wish to operate an adult use marijuana store must be at least 21 years of age and a resident of the State of Maine. Applicants must divulge if they hold, have held, and/or have had any such licenses or similar licenses denied, suspended, or revoked from any town, city, or state. If a licensed adult use marijuana store is sold, the purchaser would be given preference to obtain a new license and continue operations."
"Adult use marijuana stores may be open for business only between the hours of 10:00 a.m. and 8:00 p.m. Security measures must include security surveillance cameras and an alarm system."
---
ARTICLE 6 – LAND USE ORDINANCE AMENDMENT – Appendix A – Historic Properties in the Design Review Overlay District
Article 6 updates the historic properties index in the town's design overlay district. There is a review of this every year. Typically the changes aren't substantial.
---
MORE INFORMATION
Elections are held in the Municipal Building Auditorium, 3rd floor
93 Cottage St
Bar Harbor, ME 04609
Polls open 8 a.m. to 8 p.m..
State of Maine Voter Registration Website
HAVE QUESTIONS ABOUT THE TOWNS'S CRUISE SHIP PLAN AND THE CITIZENS' INITIATIVE? YOU CAN FIND SOME ANSWERS
Editor's note, our original version of the article had October 28 as the town manager's Q and A at the Jesup. That's been corrected by our source. The actual date is September 28…
Bar Harbor Town Council Signs Agreement Limiting Cruise Ship Visits
BAR HARBOR—During its September 20 meeting, a split Bar Harbor Town Council voted in favor of signing a memorandum of agreement that details the town's new cruise ship plan. The council voted in the same 5-2 split as it had at an August 16 meeting with Councilors Val Peacock, Matthew Hochman, Erin Cough, Jeff Dobbs, and Jill Goldthwait voting in favor an…
a month ago · 1 like · Carrie Jones
The Cruise Management Plan Question and Answer document
To read the comments sent to the town manager (and the rest of the council packet), click here. Public comment specifically about the cruise ships are from 47-94.
A story about the town's Cruise Ship Committee Meeting is here.
For more information about the Cruise Ship Committee.
To view all past agendas and minutes.
For a history of the cruise ship fees uses in town for the past eight years.
For information about the town's cruise ship management presentation.
For an earlier article with more information about the citizens' initiative to decrease cruise ship disembarkations.