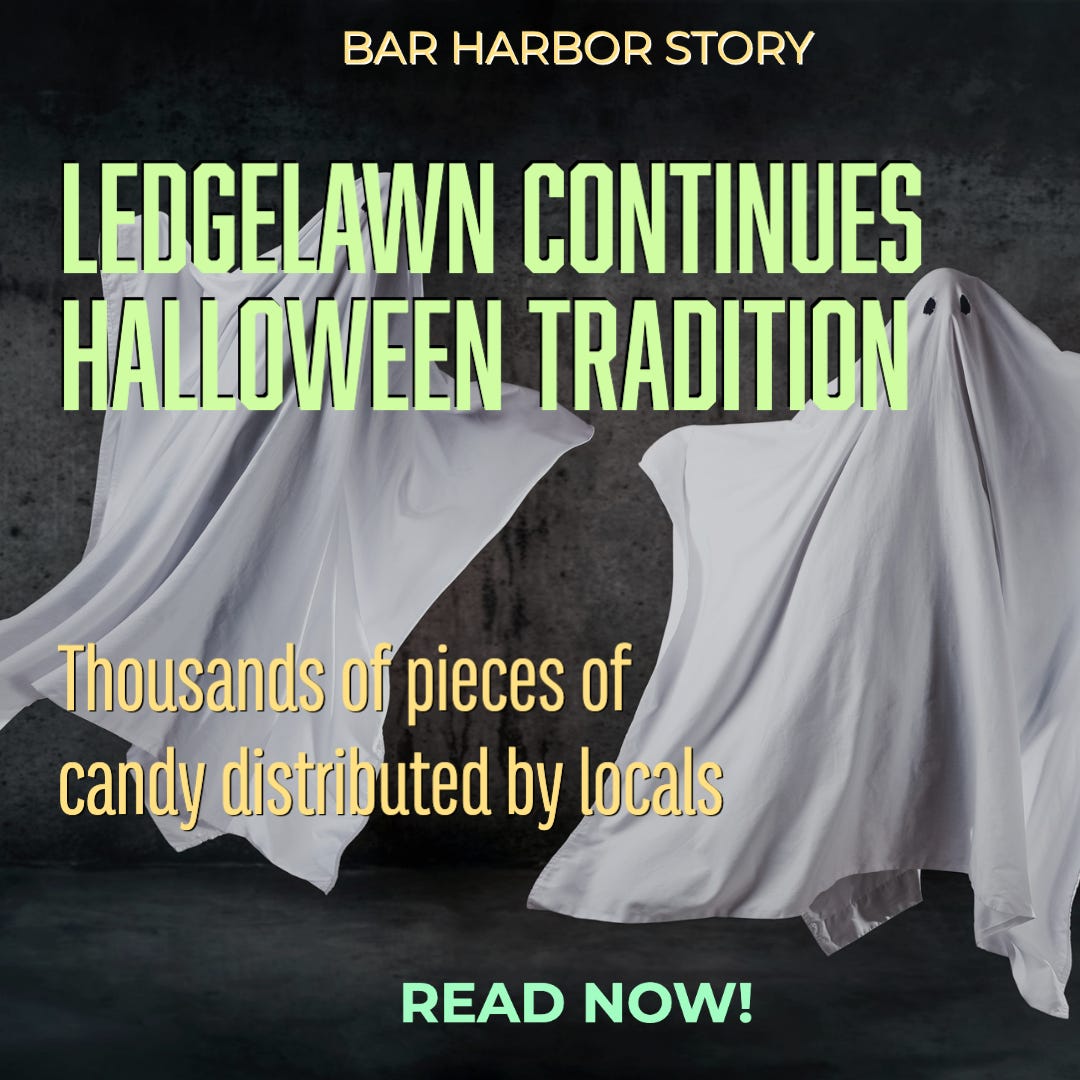 BAR HARBOR—Marie Yarborough distributed the last of the donated Halloween candy on Monday to Ledgelawn residents, and around 3:30 p.m. home owners and renters tacked up the last of the bats and ghosts, checked on inflatable pirate ships, made sure that spider webs were spread out just right, and prepared for an onslaught of Buzz Lightyears and Harry Potters, princesses and pirates, demons, ghouls, and unicorns, and a few inflatable alien abductions.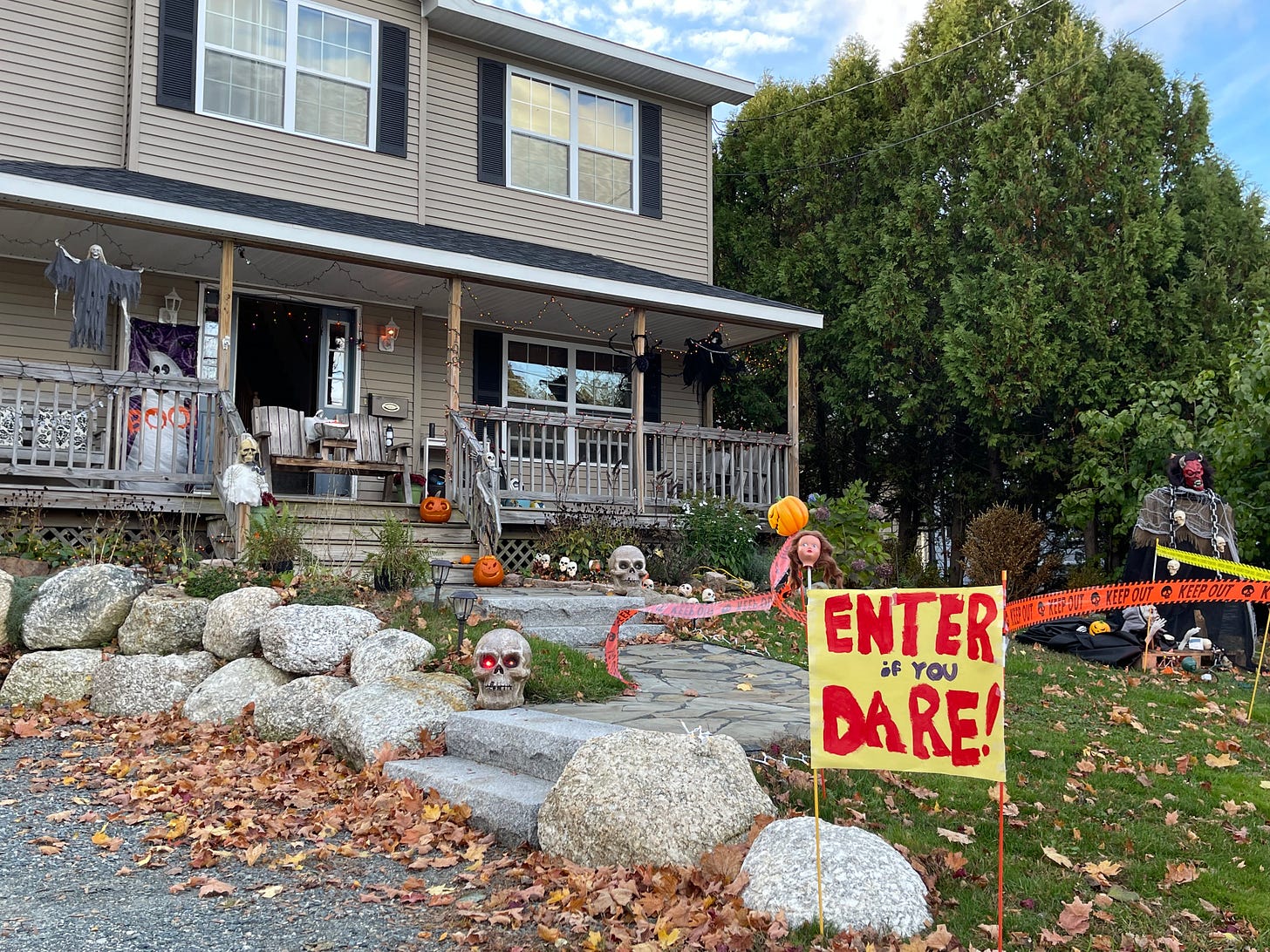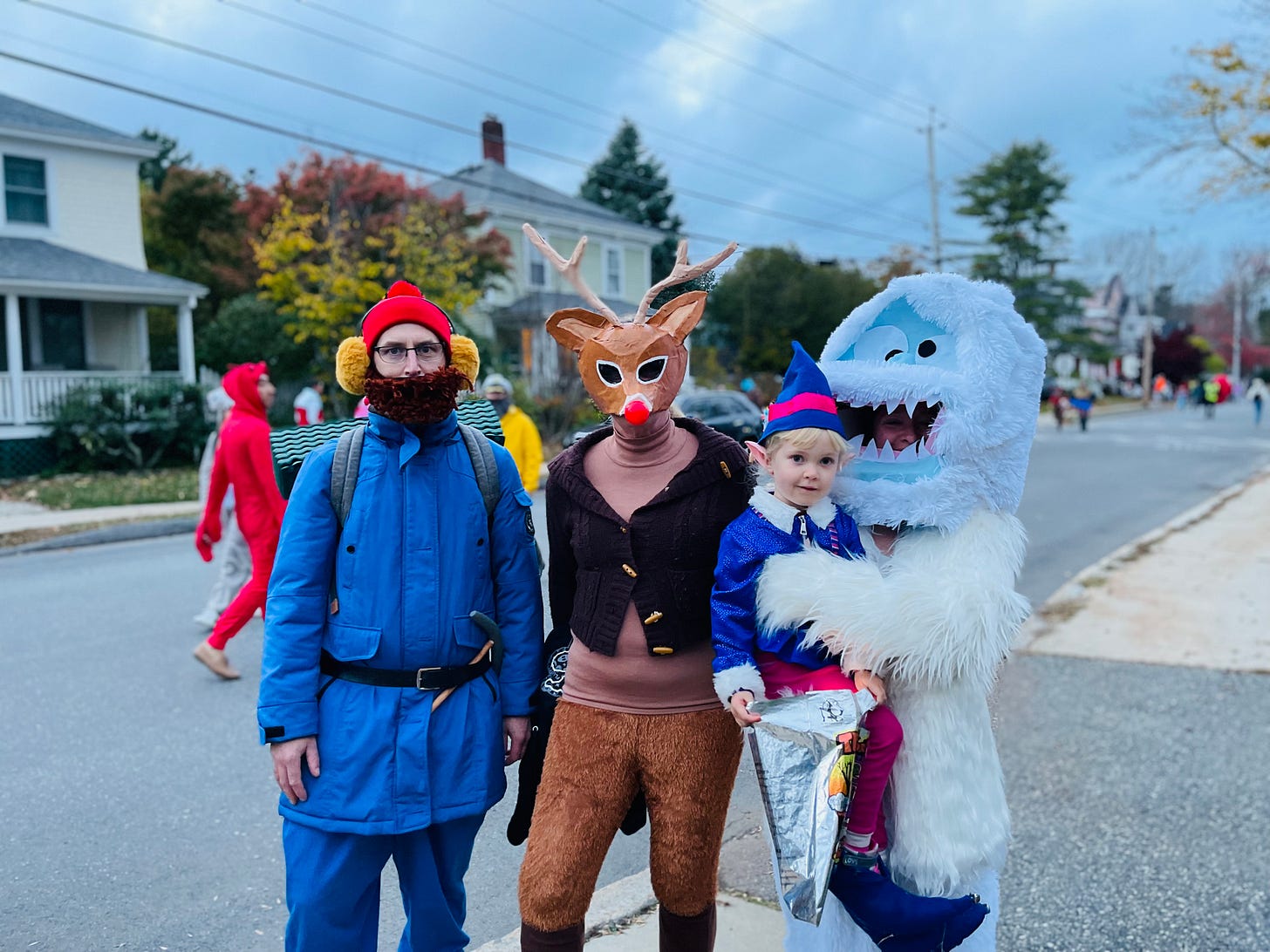 It sounds like a lot of work and it is, but for many it's also an act of joy.
"I love Halloween," Bobby Glover said, smiling on his neighbor's lawn.
Yarborough said the same thing.
So, did Steve Lambert.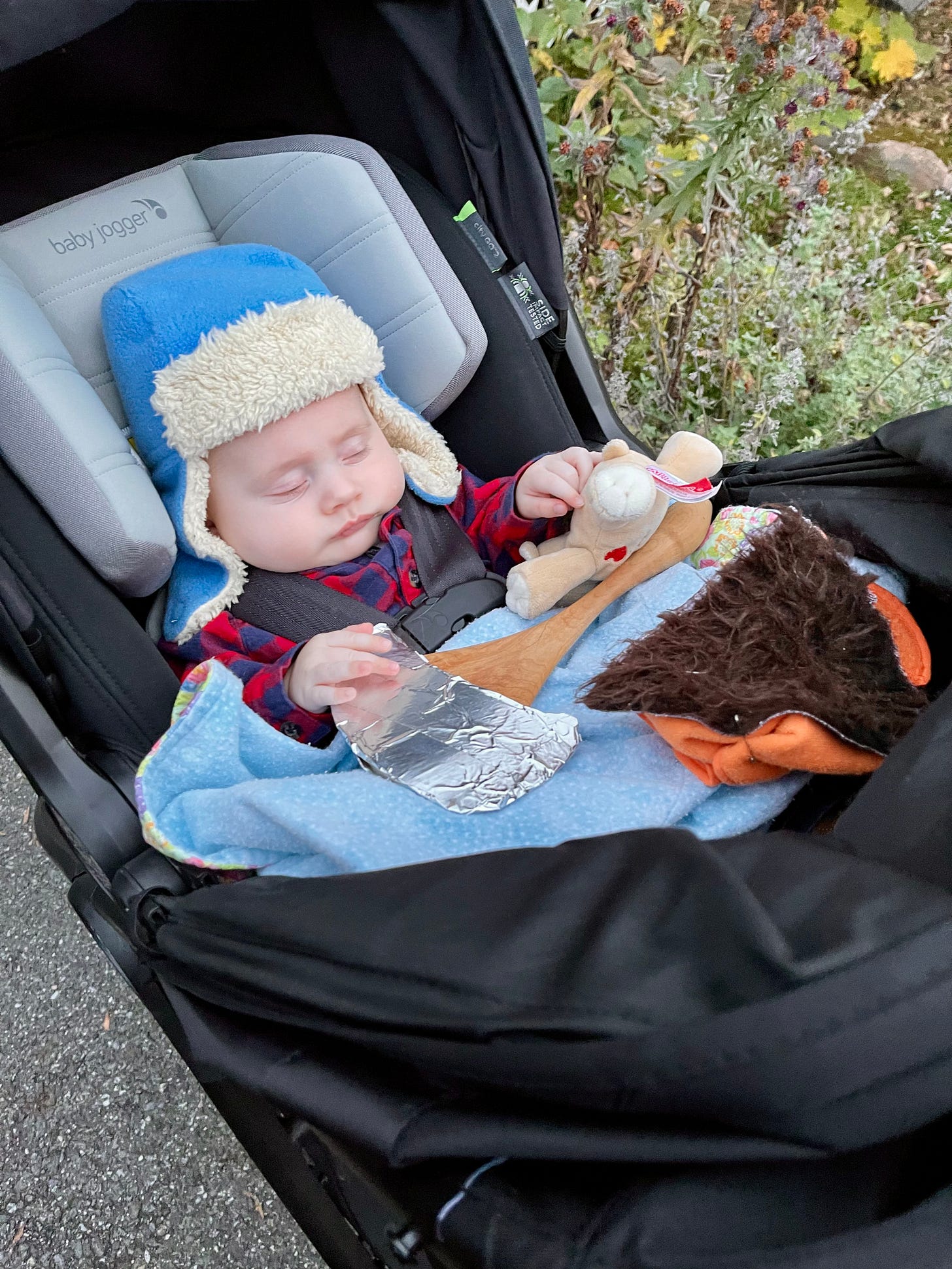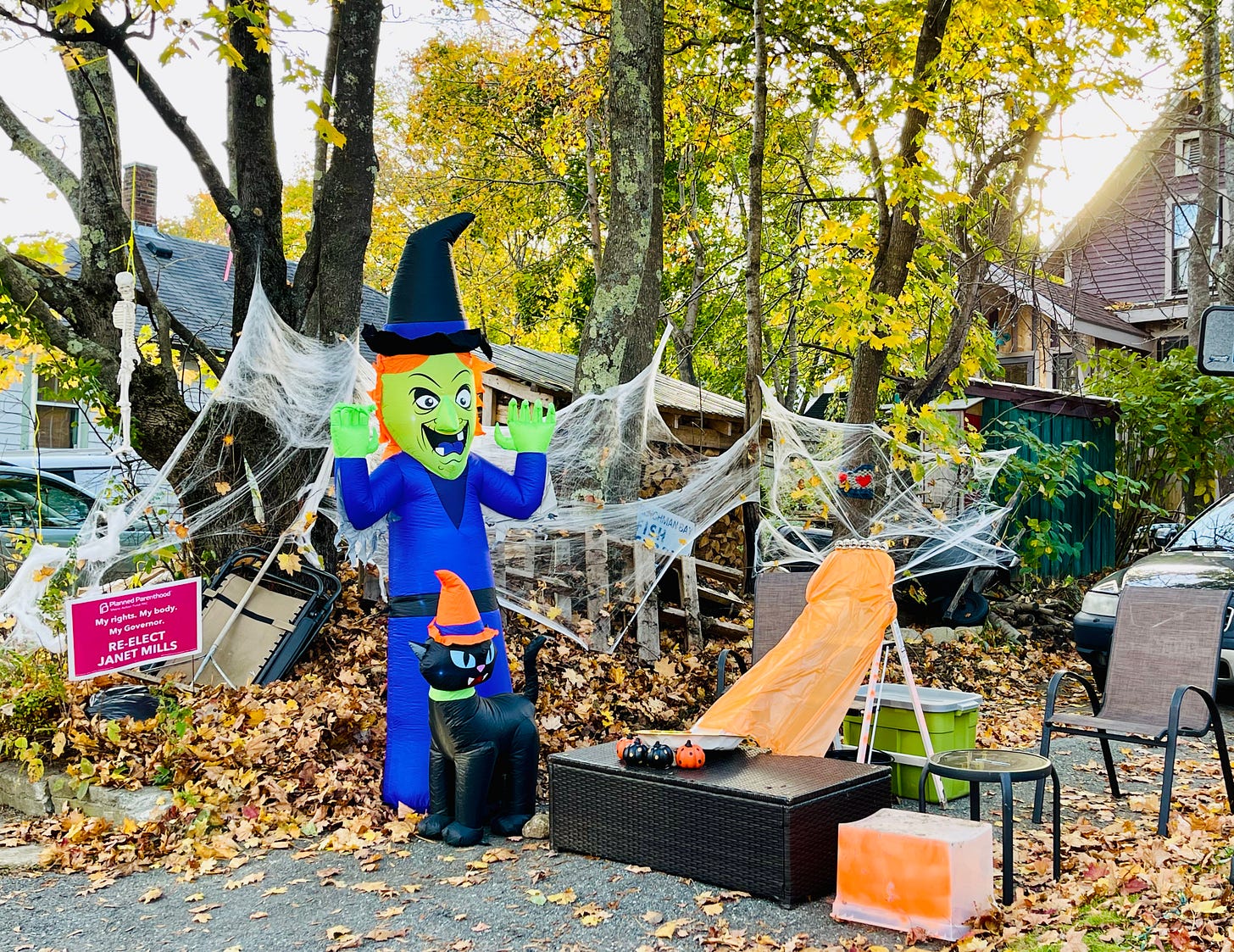 Marie Yarborough, a Ledgelawn resident, has organized the candy drive since 2016. She distributes the candy to each resident that has requested some. Everyone gets an equal share to help them meet the demands of those 1,000 or so trick-or-treaters. In the past, homeowners paid around $100 for candy without the help or donations.
There were at least 38 houses that received candy donations from island residents. Hannaford donated 6 full cases of assorted candy and Brad Jordan who also donated 5 cases of kid-favorite of Trolli candy.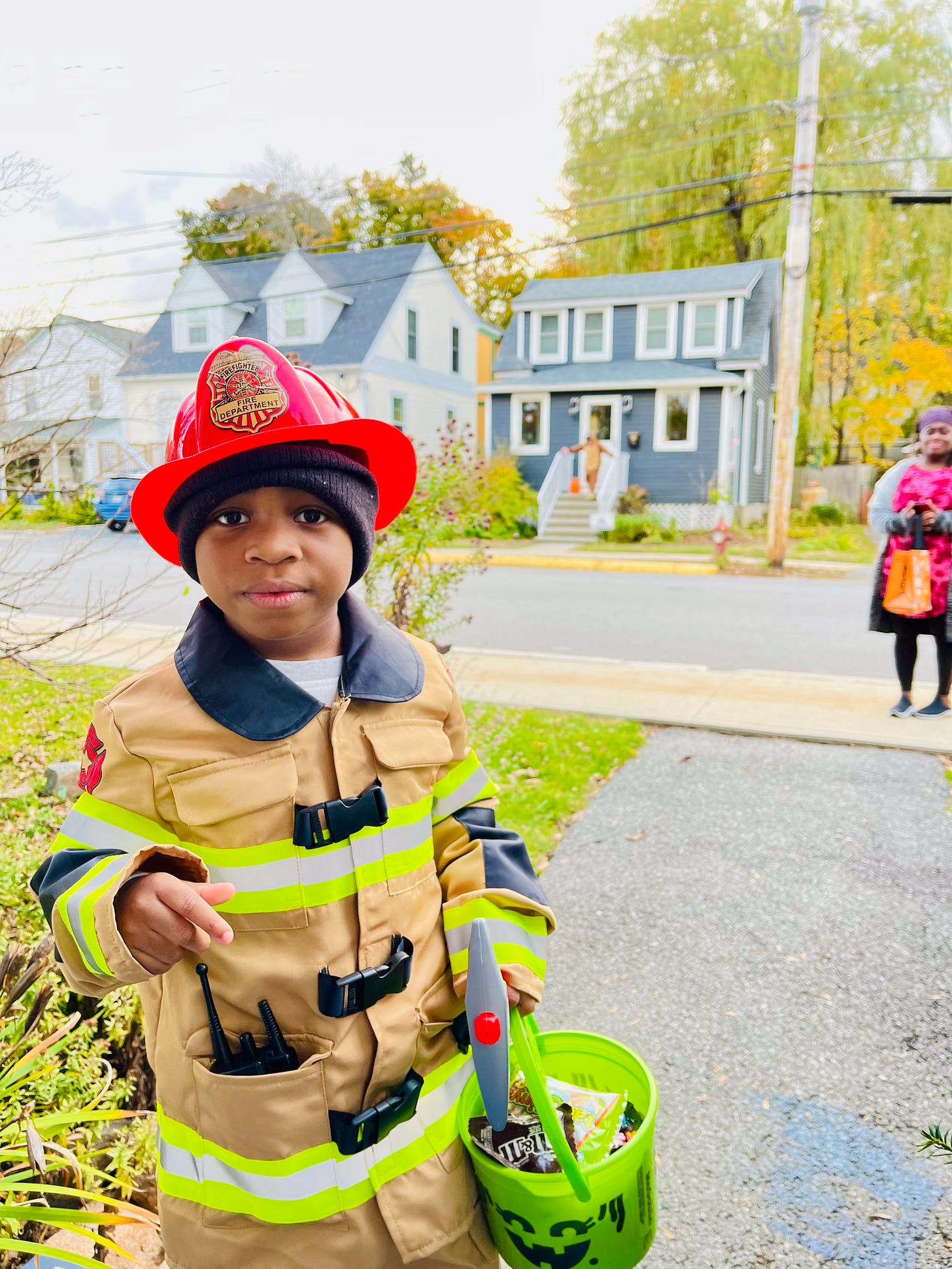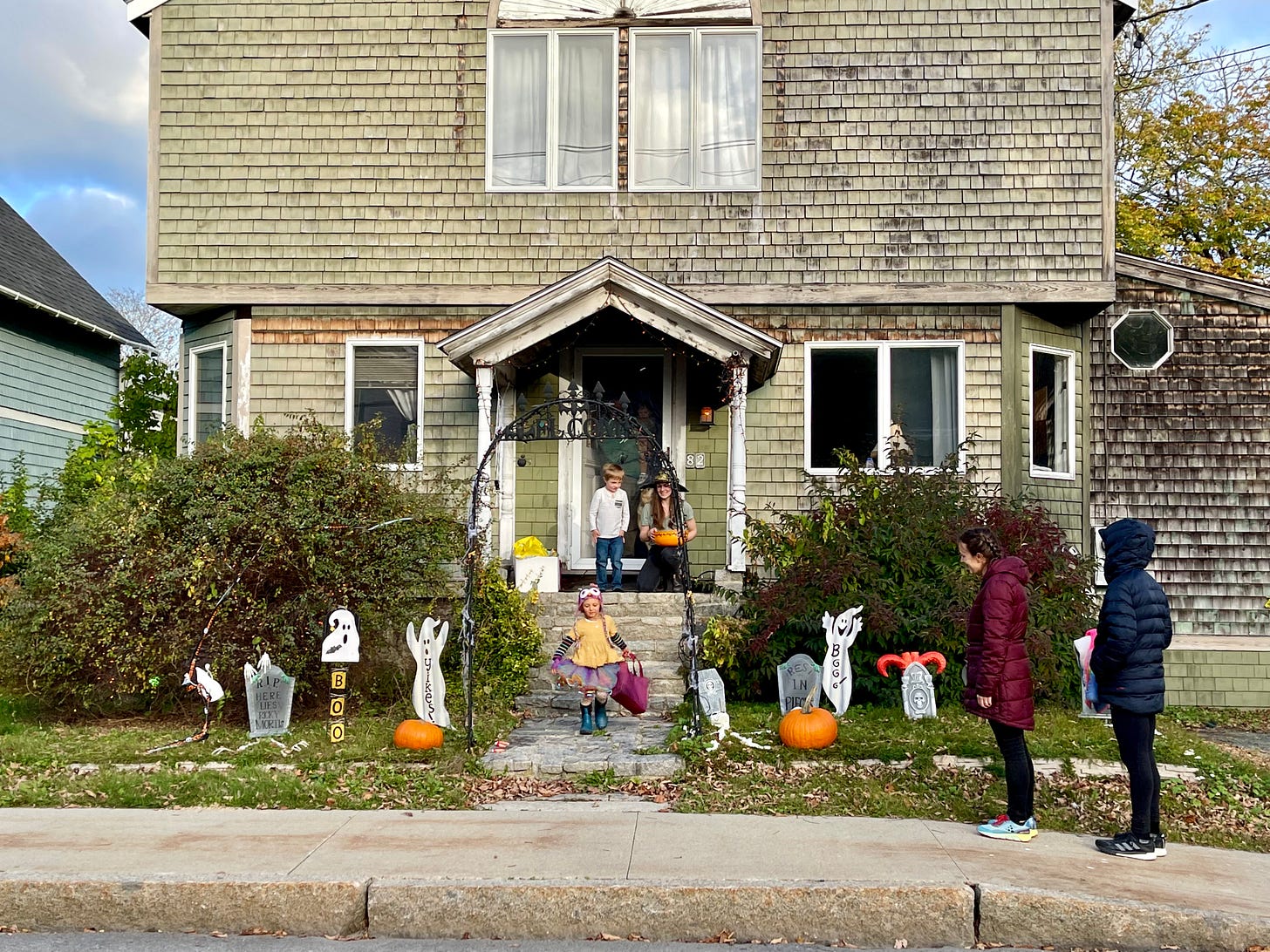 The trick or treaters trickled in around 3:45 and police were stationed at various places to make sure that cars and trucks didn't use the road during the prime trick or treating time. By 7:30 a lot of houses that had about 1,000 pieces to distribute were running out, lights were turning off, and some decorations were pulled inside.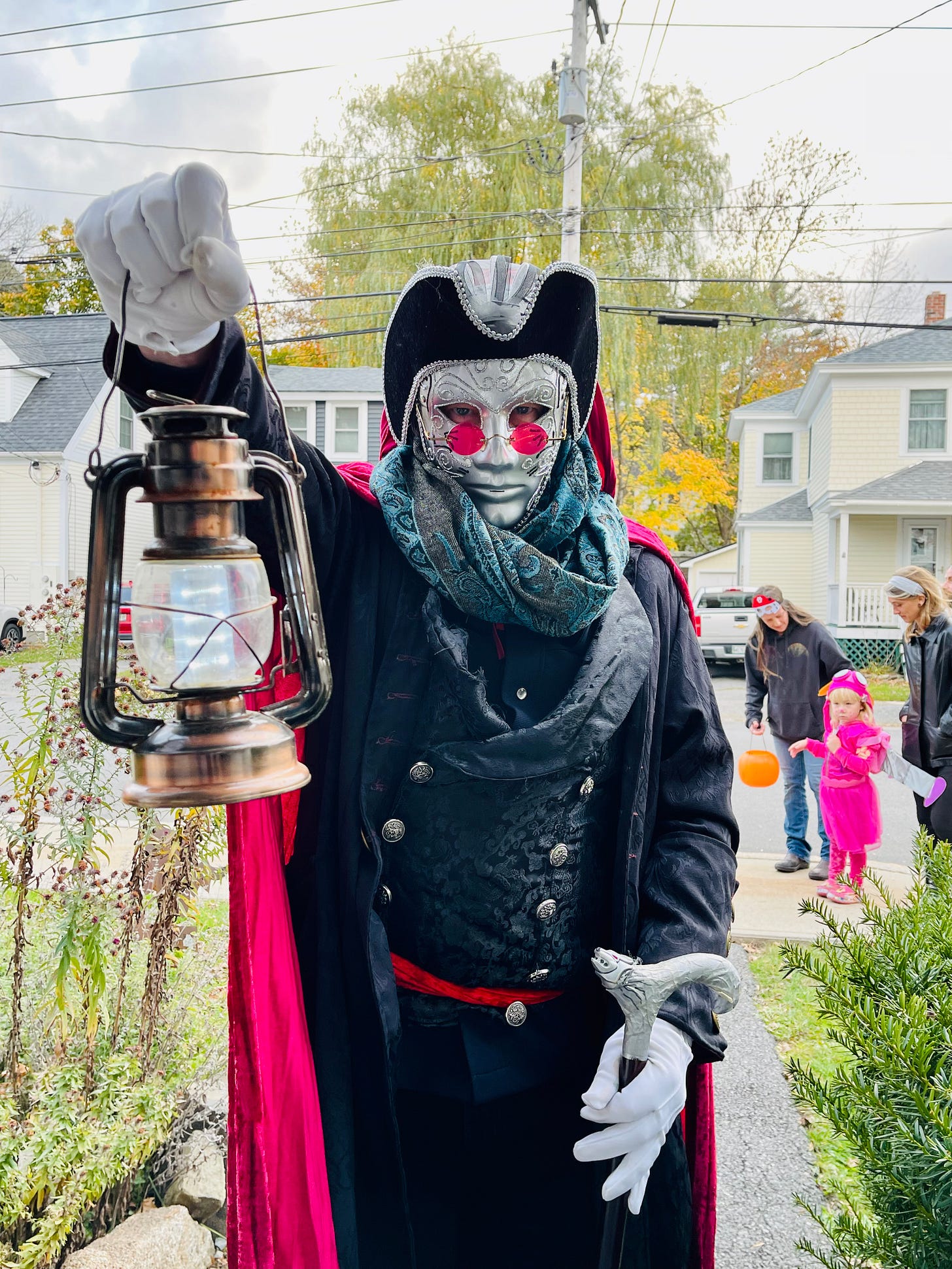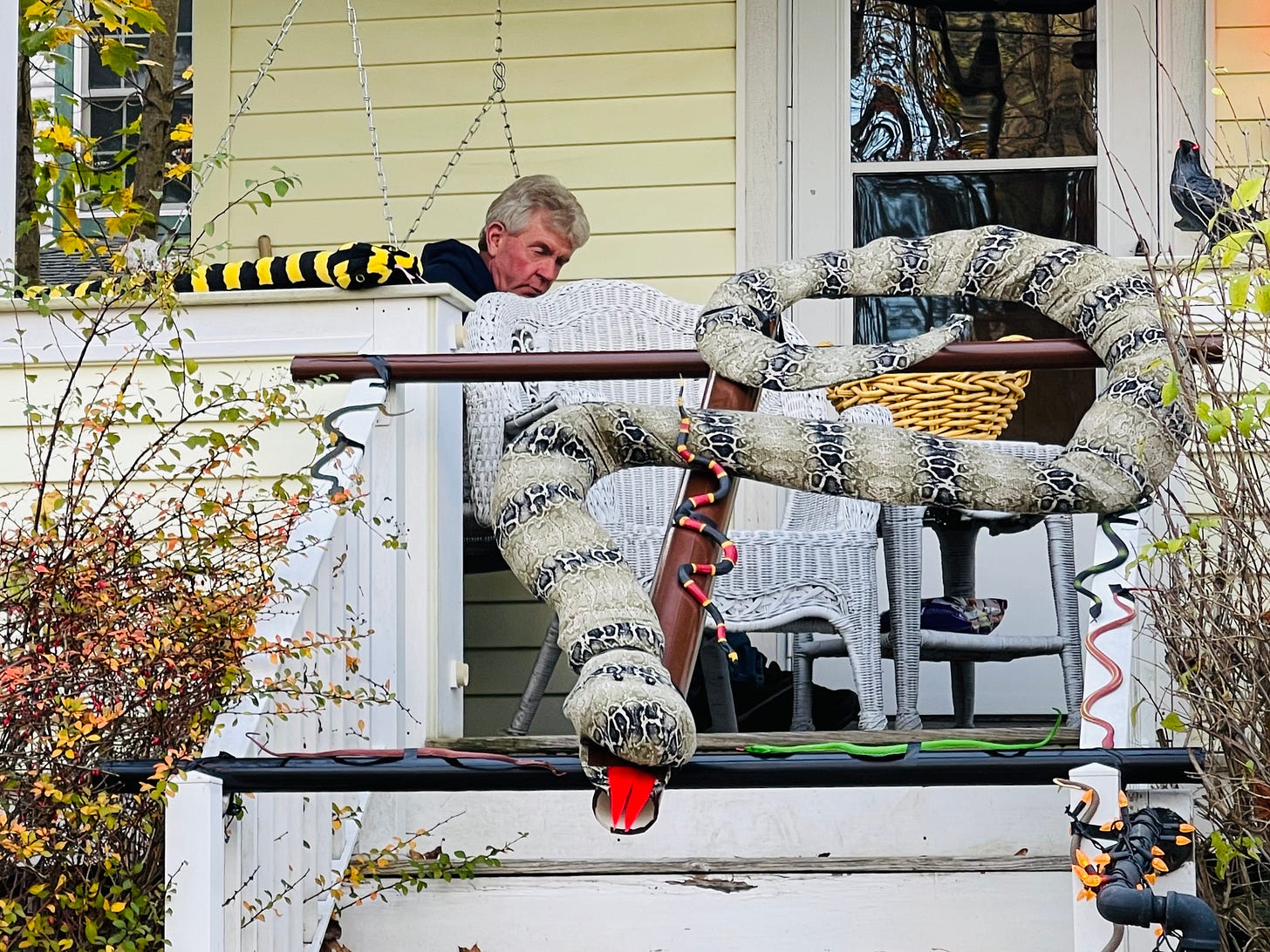 According to History.com,
"Trick-or-treating—setting off on Halloween night in costume and ringing doorbells to demand treats—has been a tradition in the United States and other countries for more than a century. Its origins remain murky but traces can be identified in ancient Celtic festivals, early Roman Catholic holidays, medieval practices—and even British politics."
Most believe the tradition is rooted in Samhain, a Celtic festival in Ireland, parts of France, and the U.K. that began before Christianity, about 2,000 years ago. It was the night the dead came back. So, people gave their respects via bonfires and sacrifice, sometimes wearing animal-skin costumes to get rid of some of the less savory phantoms that were visiting. Eventually, people would sing or perform in costume and receive food or drink. One teenager continued this tradition in Bar Harbor, beautifully playing a short tune on an Irish tin whistle as she went door to door.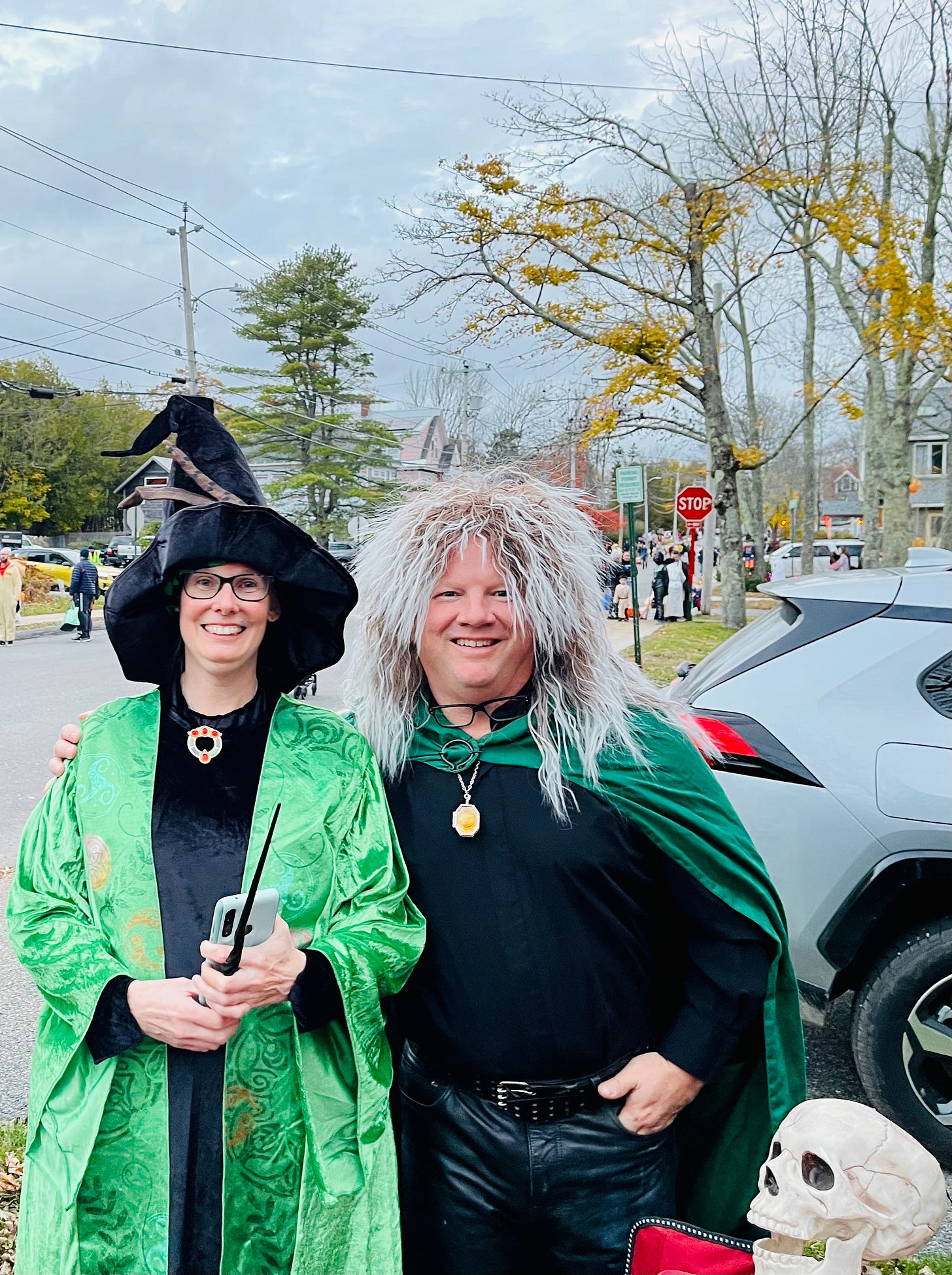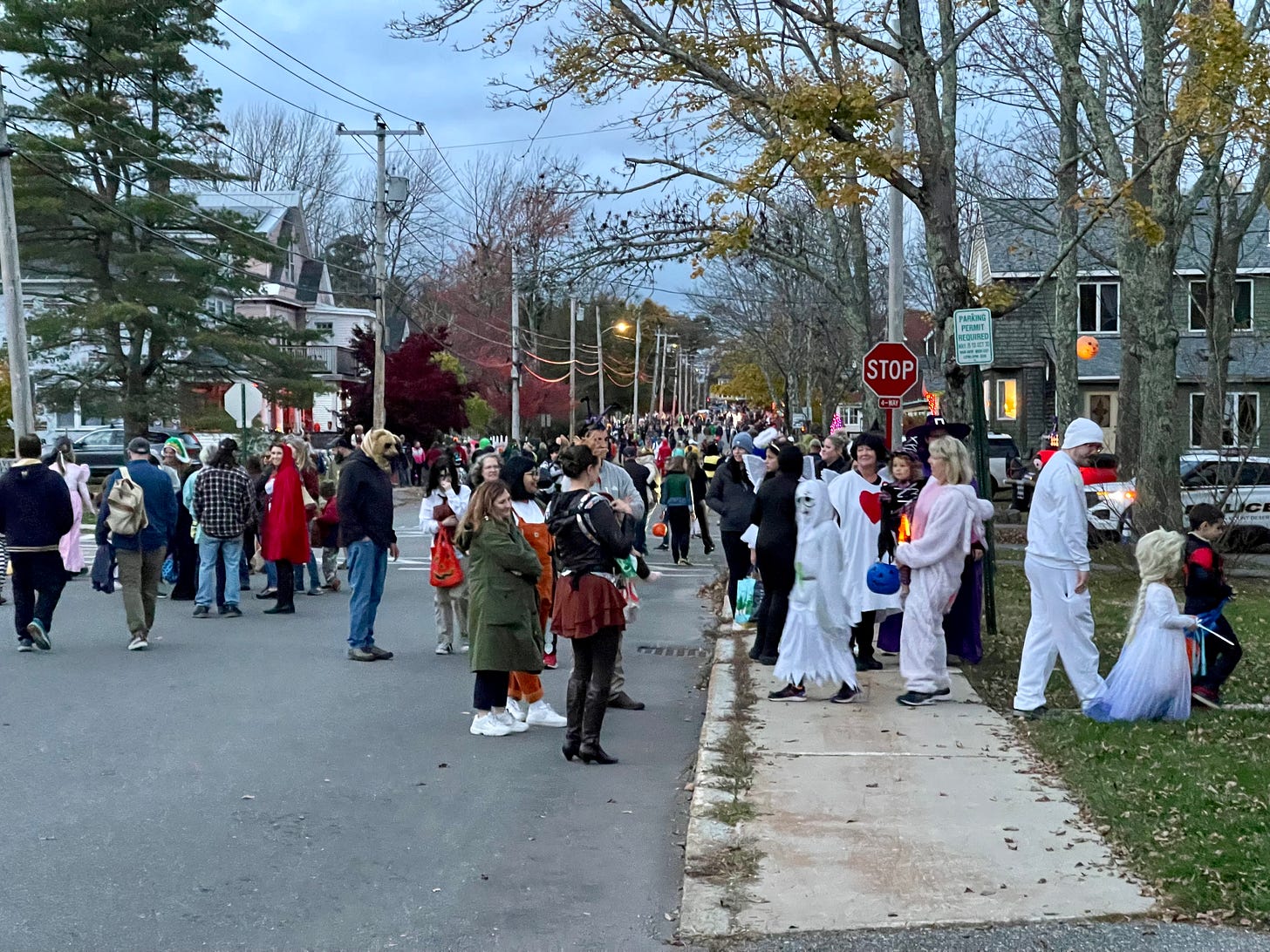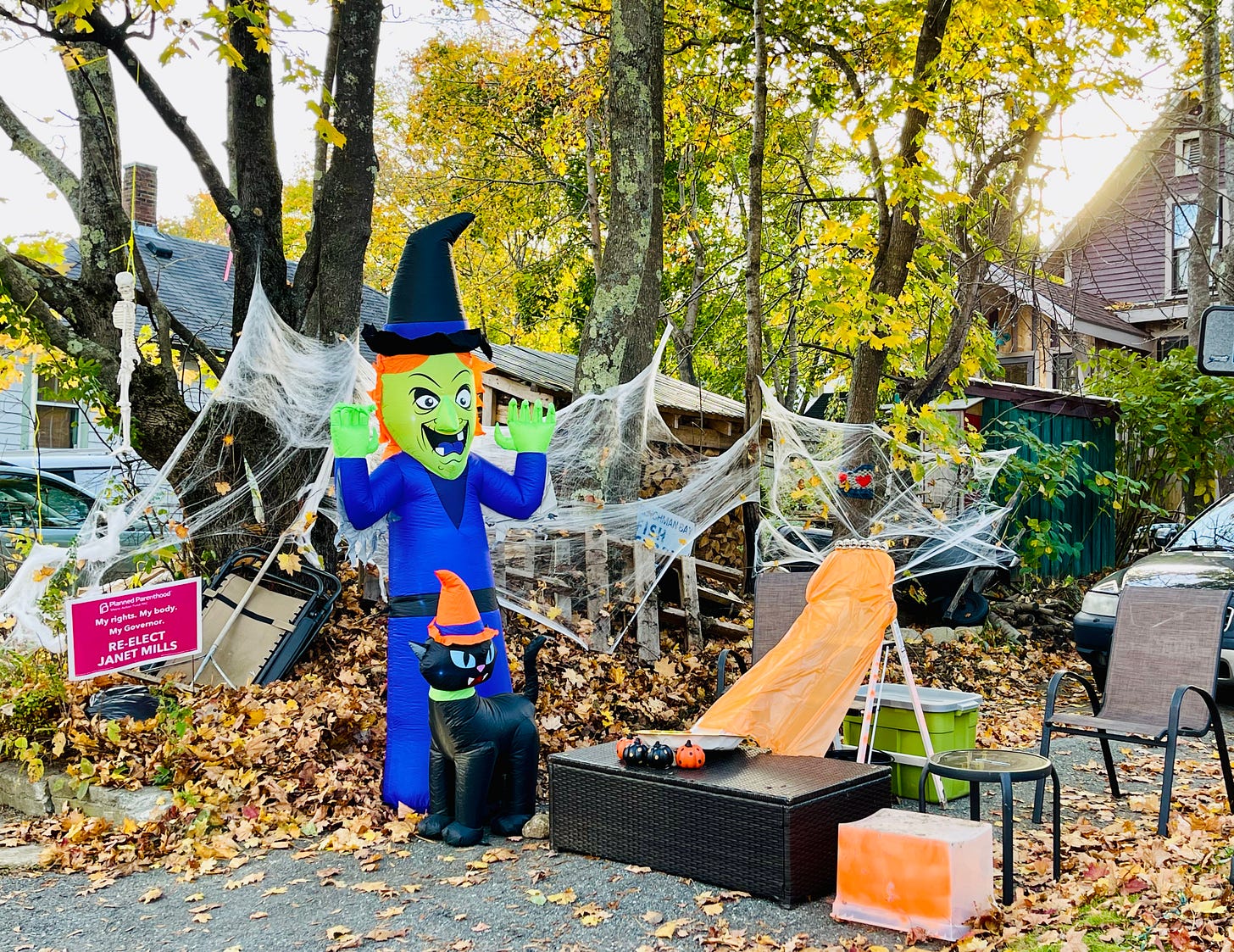 Trick or treating is a phrase where the origins are unconfirmed, but was heard up and down Ledgelawn along with "Merry Christmas" on Halloween. It's believed that it was fully cemented in the US by 1951. It was featured in Peanuts' comics that year. The next year Disney created a "Trick or Treat" cartoon that starred Donald Duck as well as Huey, Dewey, and Louie, his nephews.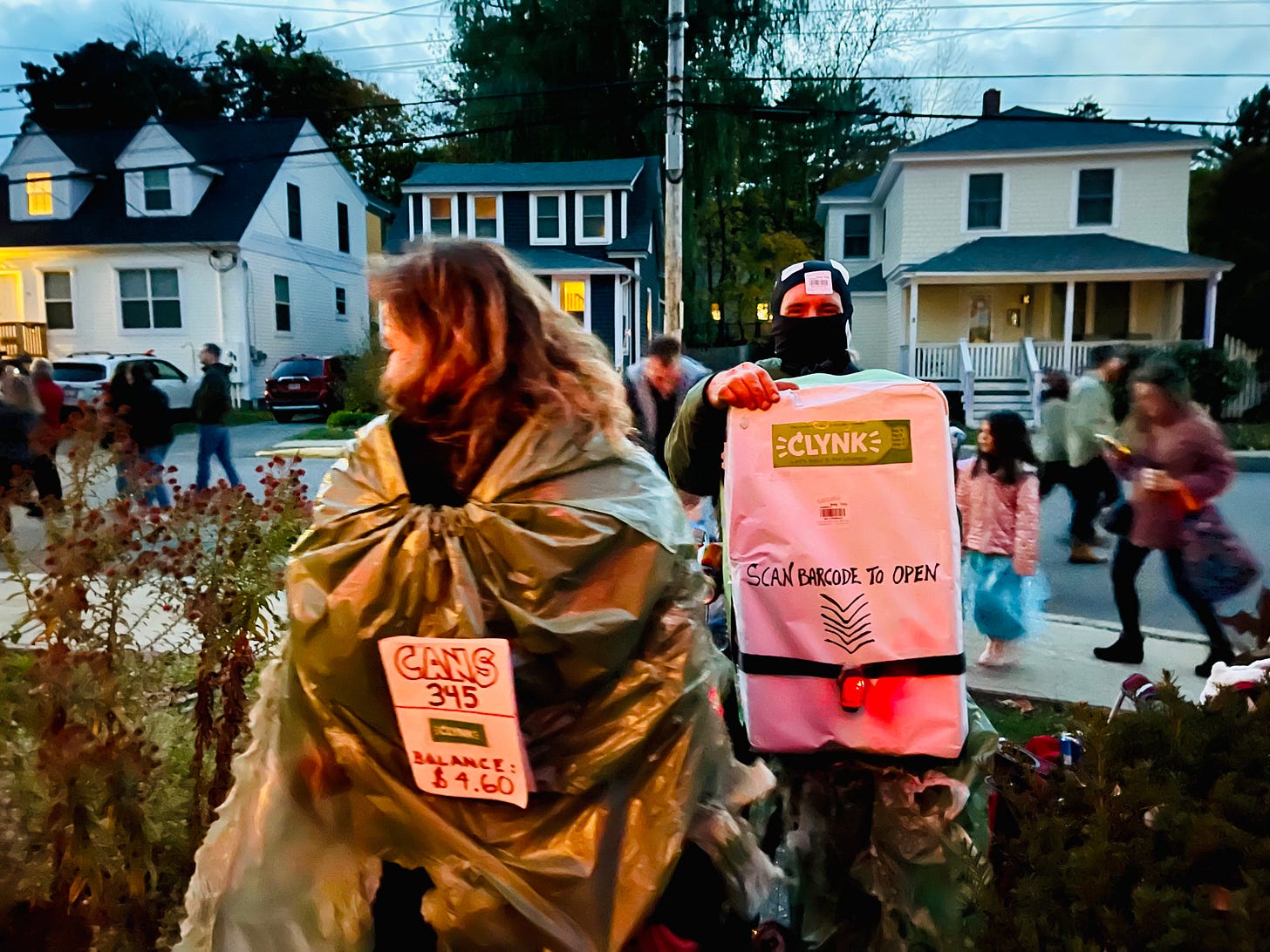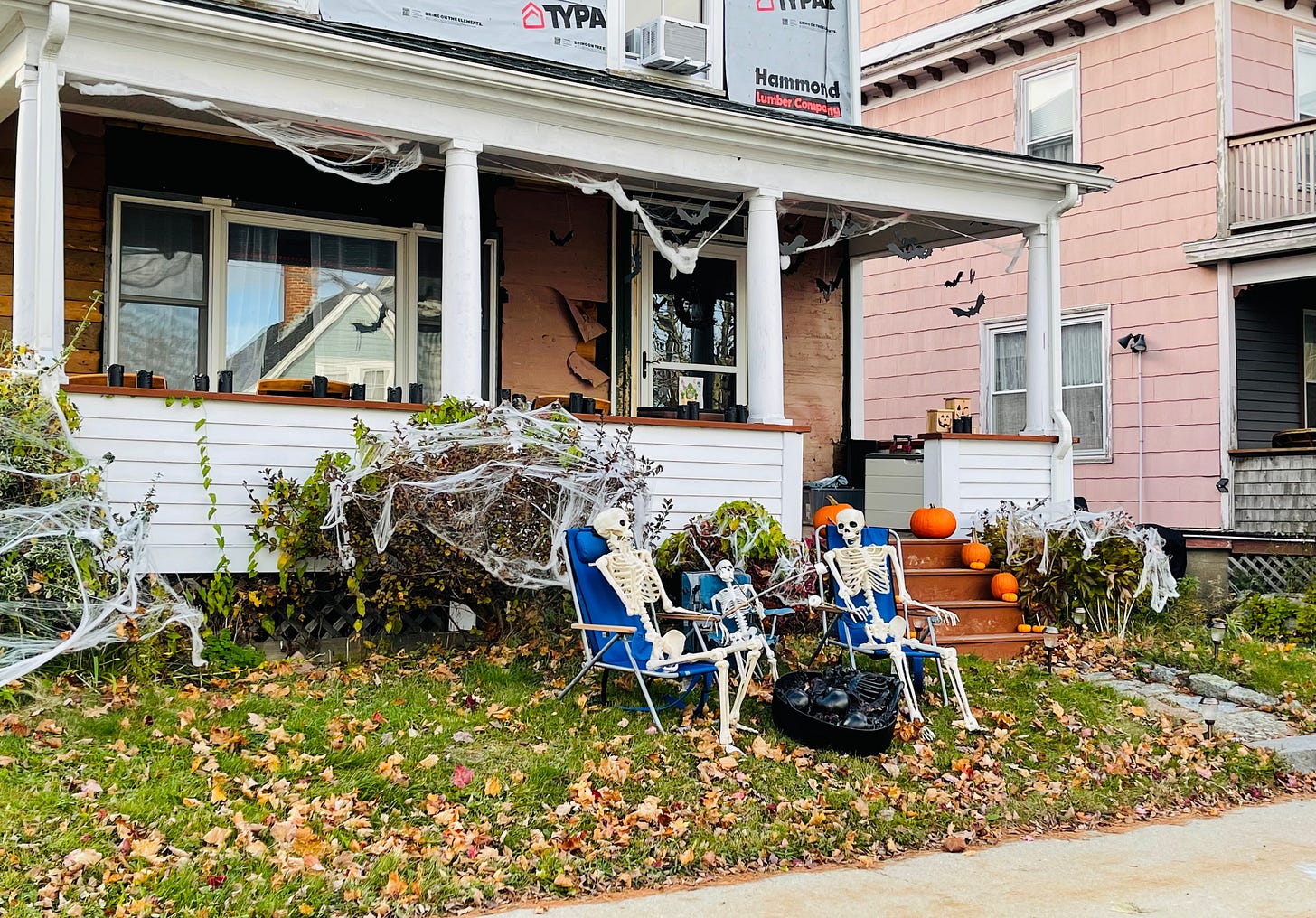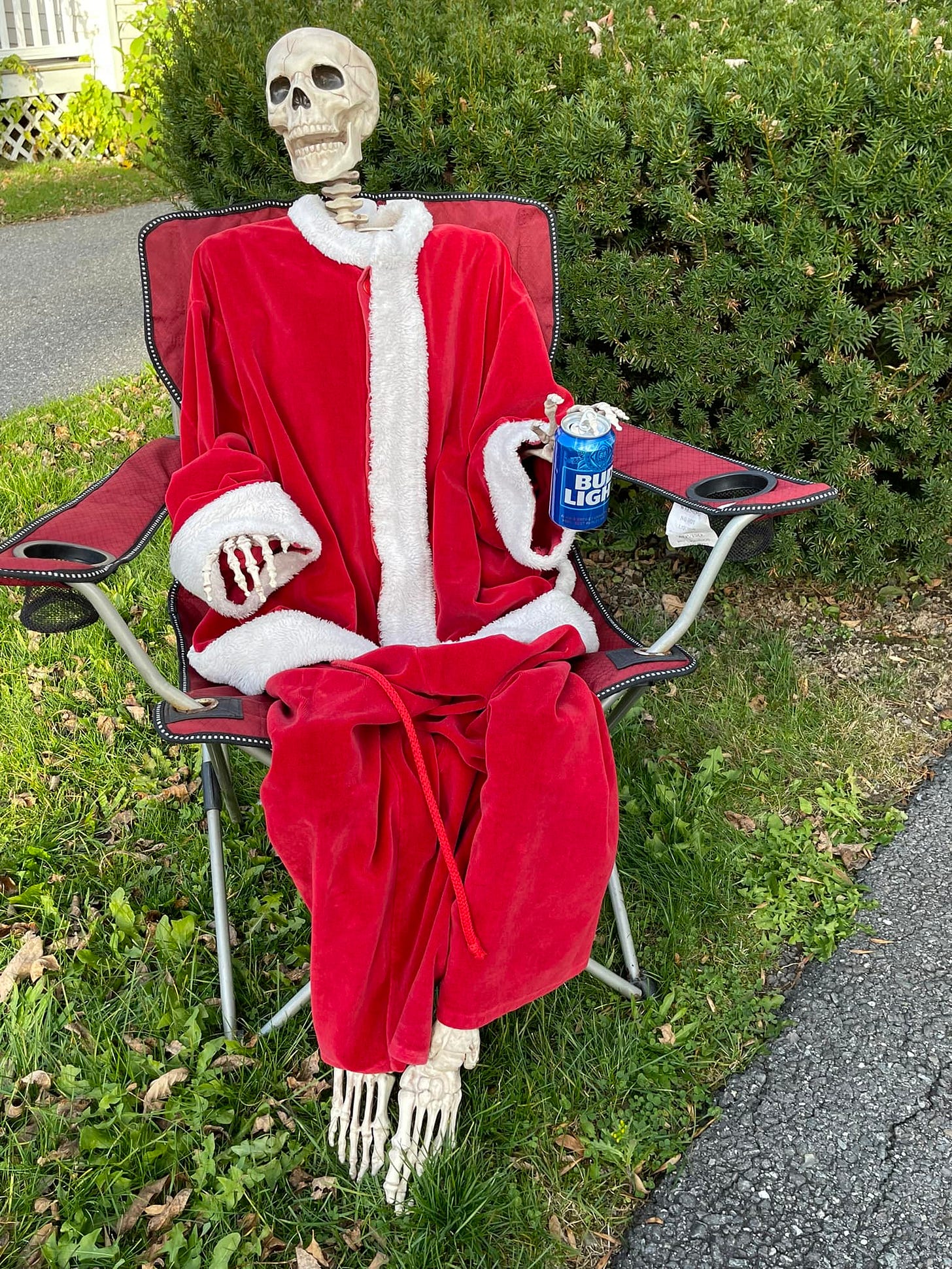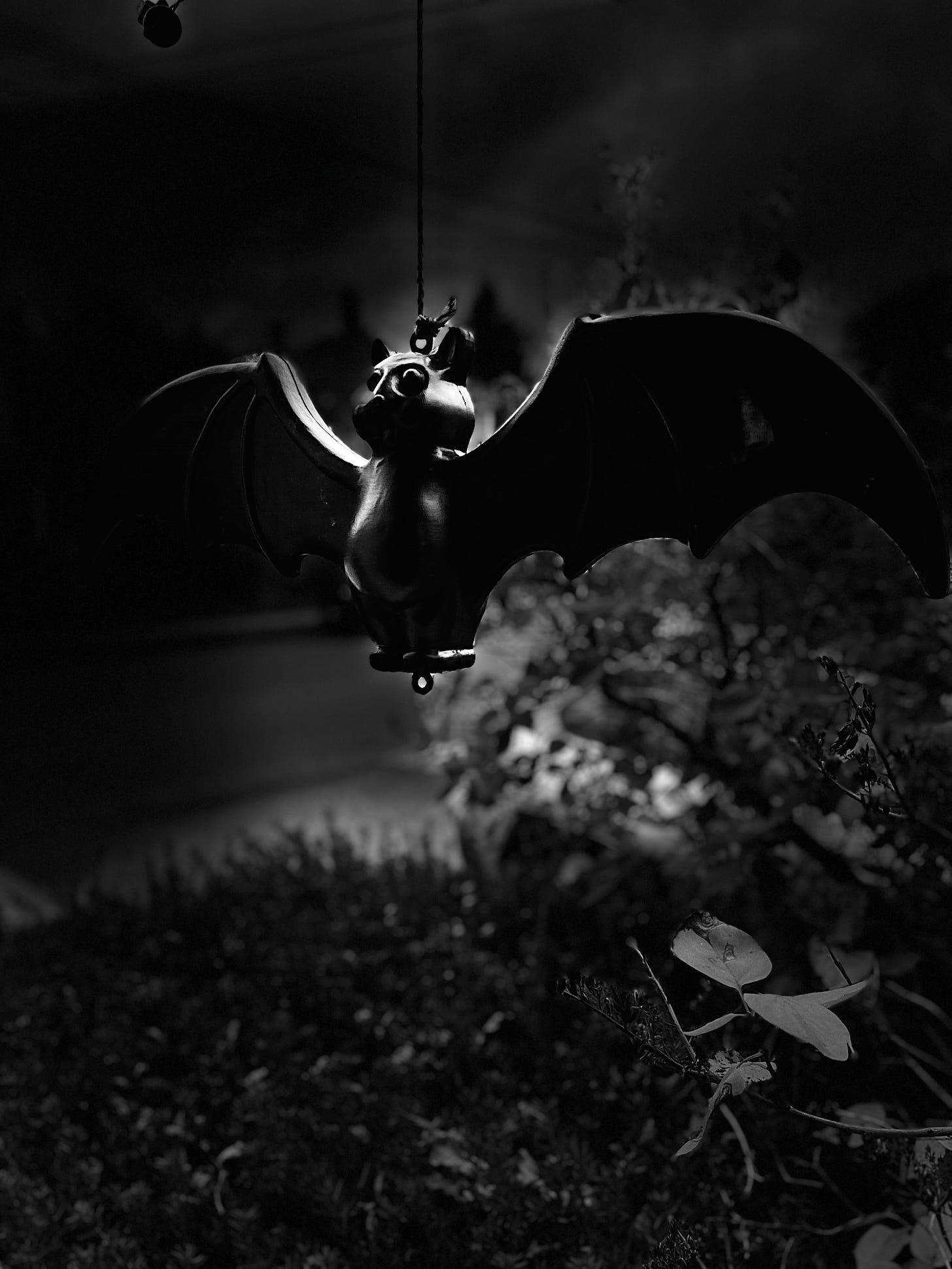 All photos by Carrie Jones
Bar Harbor Story is a reader-supported publication. To receive new posts and support my work, consider becoming a free or paid subscriber. Thank you so much for being here! Since I'm just one person, I would love to know if there's anything you'd like me to cover and I'll do my best to get there.
---
FOR SOURCES WE MENTION
https://www.history.com/news/halloween-trick-or-treating-origins