Bendable Maine part of state's learning initiative
BAR HARBOR—You could hear the gasps as Jacques, 12, and Oliver, 20, left their trailer and strolled up School Street toward the Jesup Memorial Library on the morning of August 25. Locals and tourists are used to dogs downtown, cats, turkeys, and an occasional coyote or moose, but donkeys? That's pretty jaw-dropping and special.
The donkeys were heading toward the library's summer festival of family fun and were an instant hit at the event which ran from 11 to 1. They were a hit last year, too, said one of their people, Andy Greene, who along with Moo Greene brought Jacques and Oliver from their home in Town Hill for a day on the town.
"It's the biggest day of their year," Andy said.
Even donkeys, he said as Moo graciously talked to youngsters and parents, deserve a gig. Greene is a professor and director of protein sciences and deputy direct of scientific services at the Jackson Laboratory and is on the library board.
It was a big day for the library too, all about learning and celebration as some children's faces were painted, and others climbed into a Bar Harbor Fire Department ladder truck. And, of course, the donkeys are great storytellers because they almost always have the best tales.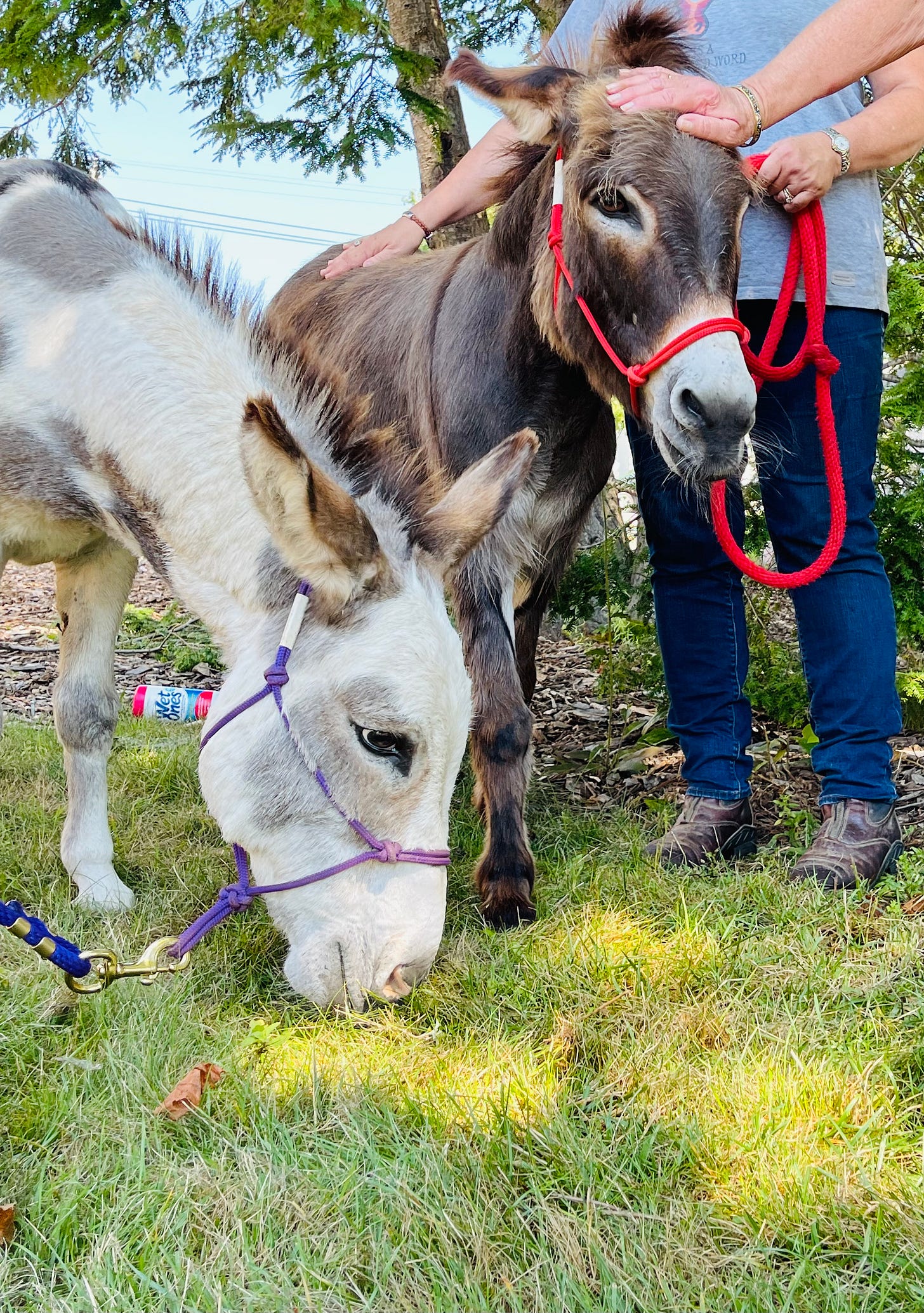 Bendable Maine is a free online learning platform that anyone with a library card can access. Bendable Maine offers classes and a plethora of resources.
The program went live August 23 and its goal is to create lifelong learning. It's offered by the Maine State Library and the Drucker Institute.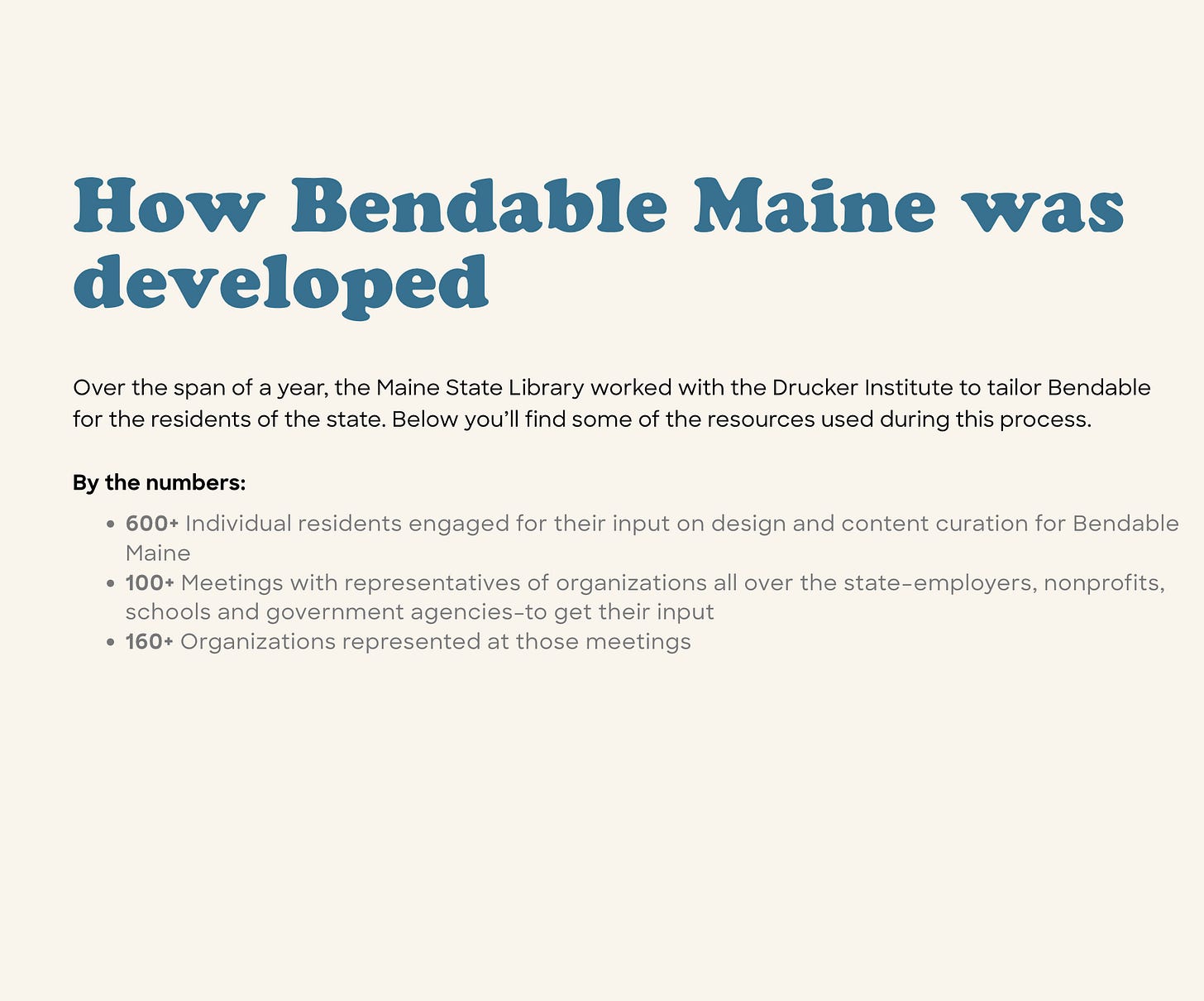 Maine State Librarian James Ritter said, "This opportunity to bring a customizable lifelong learning platform for all Maine people is incredibly exciting. Harnessing the creativity of Maine people, universities and colleges, as well as Maine businesses and nonprofits, will be fundamental in making Bendable Maine a success."
So, the Thursday event not only featured the library's festival of family fun and snacks, but partygoers also learned how much more their library card can suddenly do for them. Bendable Maine is not just exploring books and resources and hooking into the wi-fi at the library; it's about learning and growing and evolving through statewide classes and resources, a win-win for anyone who wants to learn and celebrate at the same time.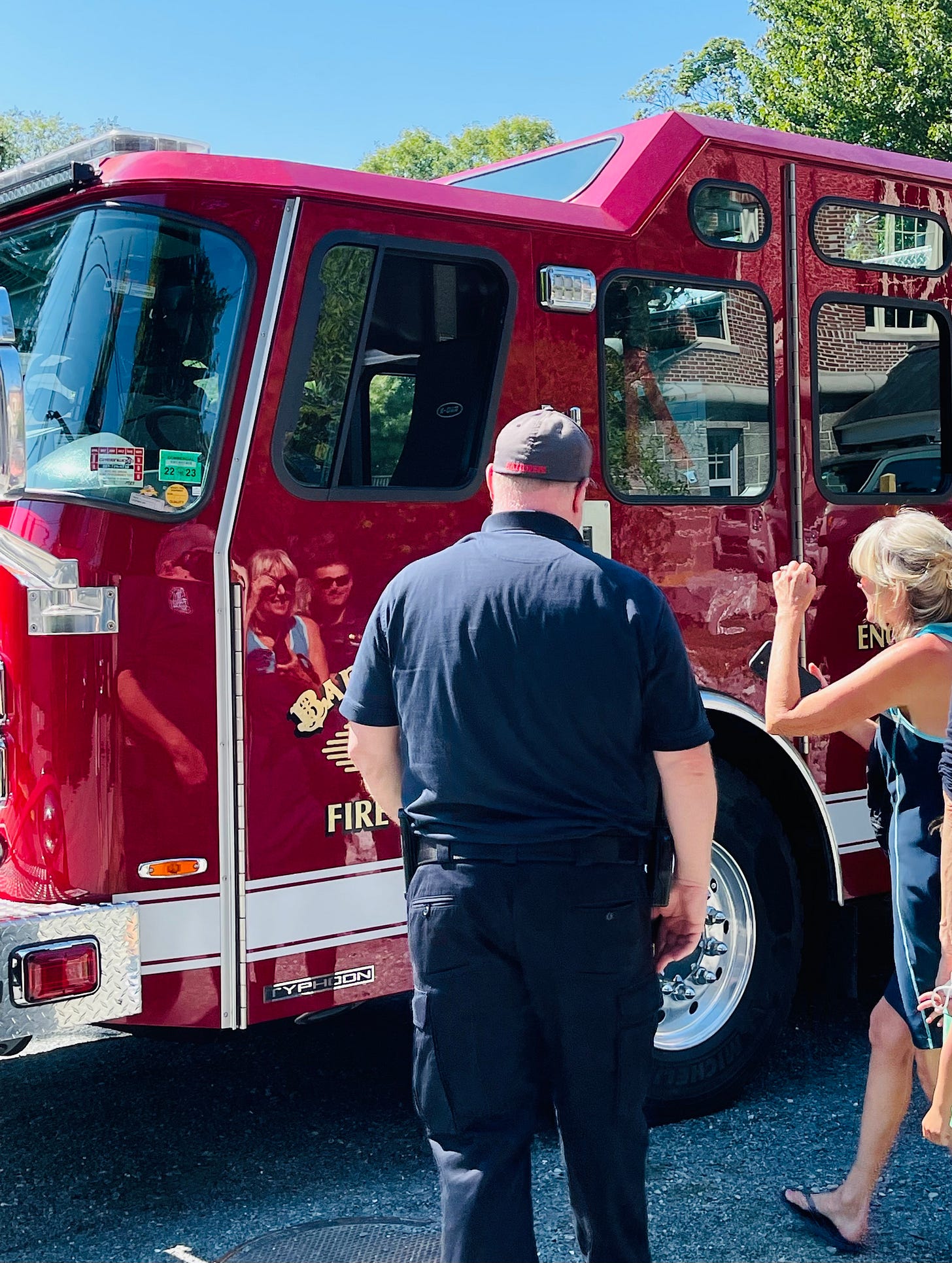 ---
LEARN MORE!
To learn about Bendable Maine, check it out here.
To learn more about the library's event, check it out here.
To learn more about the library, check it out here, and Bendable Maine, right here. Or to contact the Bendable Fellow for Hancock County, email Paul Salway at paul@maine.bendable.com
To learn more about Island Readers & Writers.