THINGS TO DO/PLACES TO GO: ArtWaves Celebrates Its Fifth Year of Creation, Imagination and Joy at its Town Hill Campus
TOWN HILL—Sometimes a birthday party is really a celebration of community and of survival. That's how it felt Thursday, July 21 at ArtWaves' birthday masquerade party and fundraiser as artists and those who support them cavorted, shared food, danced and celebrated ArtWaves' five years of being a local community art center at its campus in Town Hill.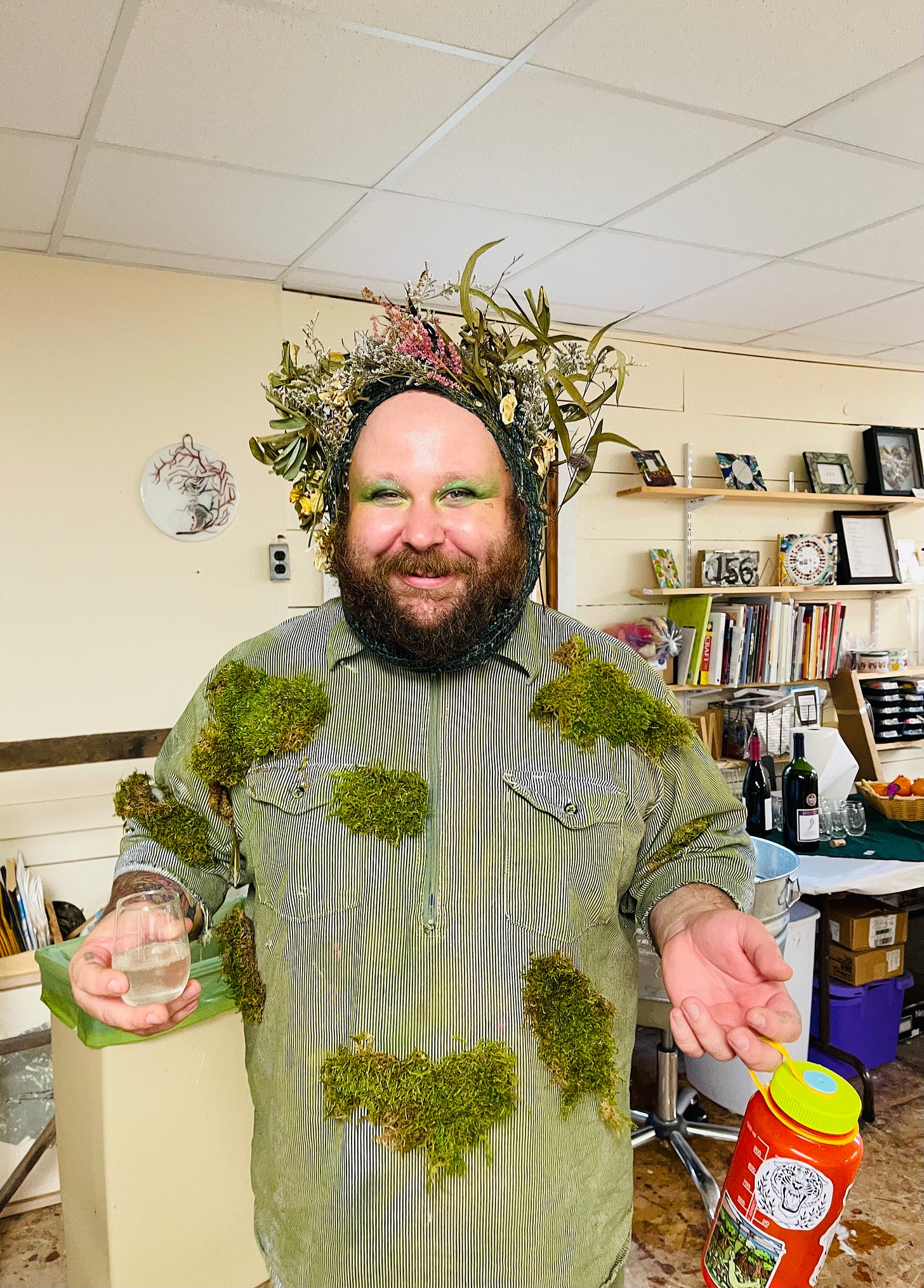 "We are so appreciative to have so many people in our community support our beautiful art center," said Board President Julie Meltzer.
The event will help the nonprofit fund children's programming, a new boiler system, a parking lot expansion and campus upgrades.
ArtWaves' mission is to "serve as a center of learning and community where people at every age and skill level can create and engage with the arts year round. For Meltzer one of the amazing things that occurs as ArtWaves it the creation of community and friendships as novices and pros interact and create together. She said she's often inspired by how she's learned how many people give so many volunteer hours to so many aspects of the community.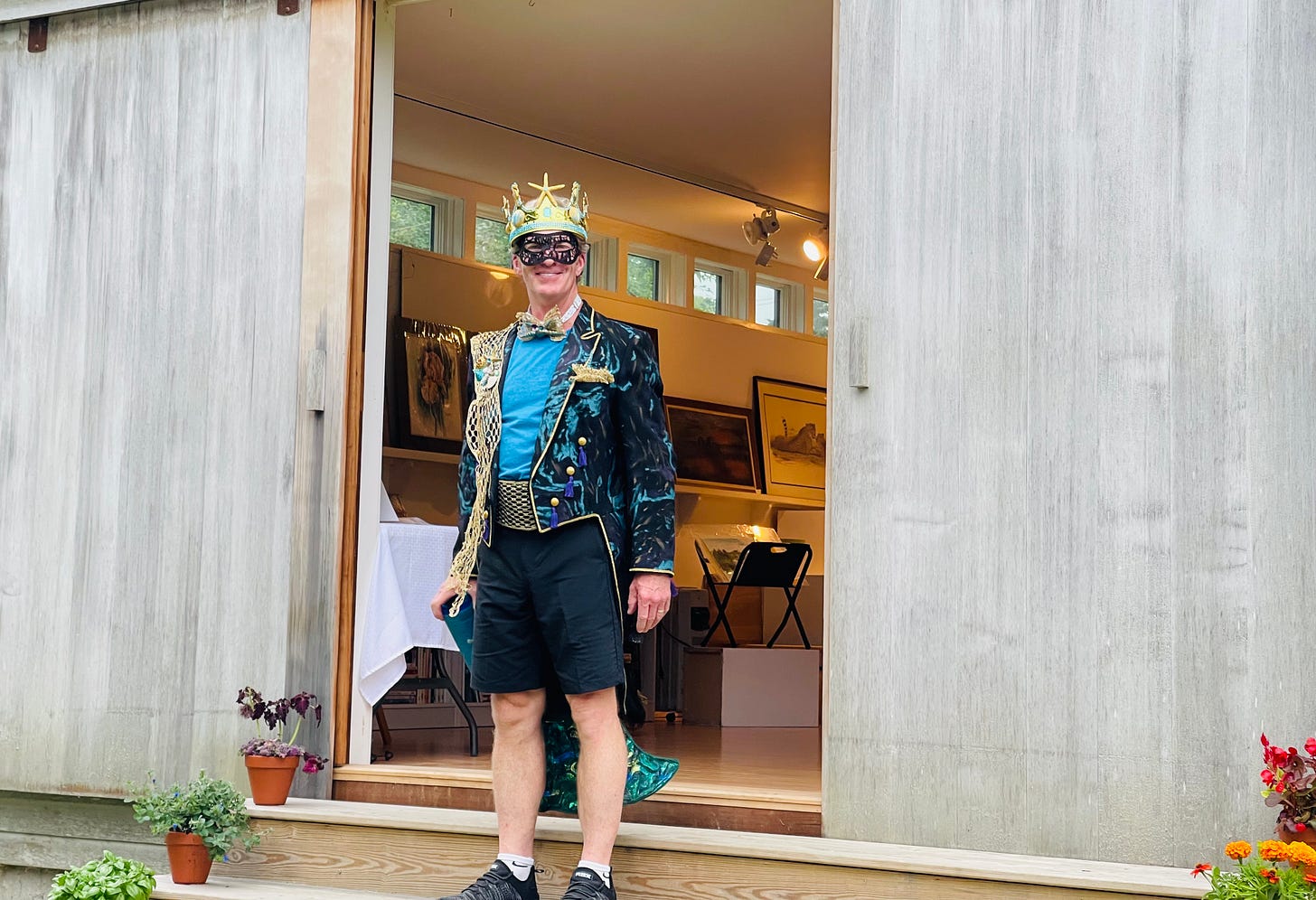 Robert Lynch, president of Americans for the Arts, wrote in a 2015 blog post, "The country's future depends on inter-community connections—the promise of increased understanding between people who maybe have little in common on the surface.
"The arts have a long history of bringing people together across boundaries—increasing understandings across disparate and historically unequal groups, and supporting the agency of underrepresented communities to create, maintain and share their own stories."
ArtWaves is meant to be a place to celebrate that joy and each other, making community as well as making art. According to the Dunedin Fine Art Center, local support of nonprofit art centers is essential for their survival, which is especially true during the time of COVID-19 when many businesses and nonprofits weren't able to survive. Arts centers not only fill a community with art similar to Art Waves' parking kiosks that dot Bar Harbor's streets in the winter, but also stimulate businesses. According to Dunedin, creative industries employ 3 million Americans, comprising 4% of the country's businesses. Youth classes like the ones at ArtWaves also inspire creativity in children and young adults as well as increase tourism.
"ArtWaves is a gem," said Executive Director Liz Cutler. "There are so many possibilities here and everyone has fun."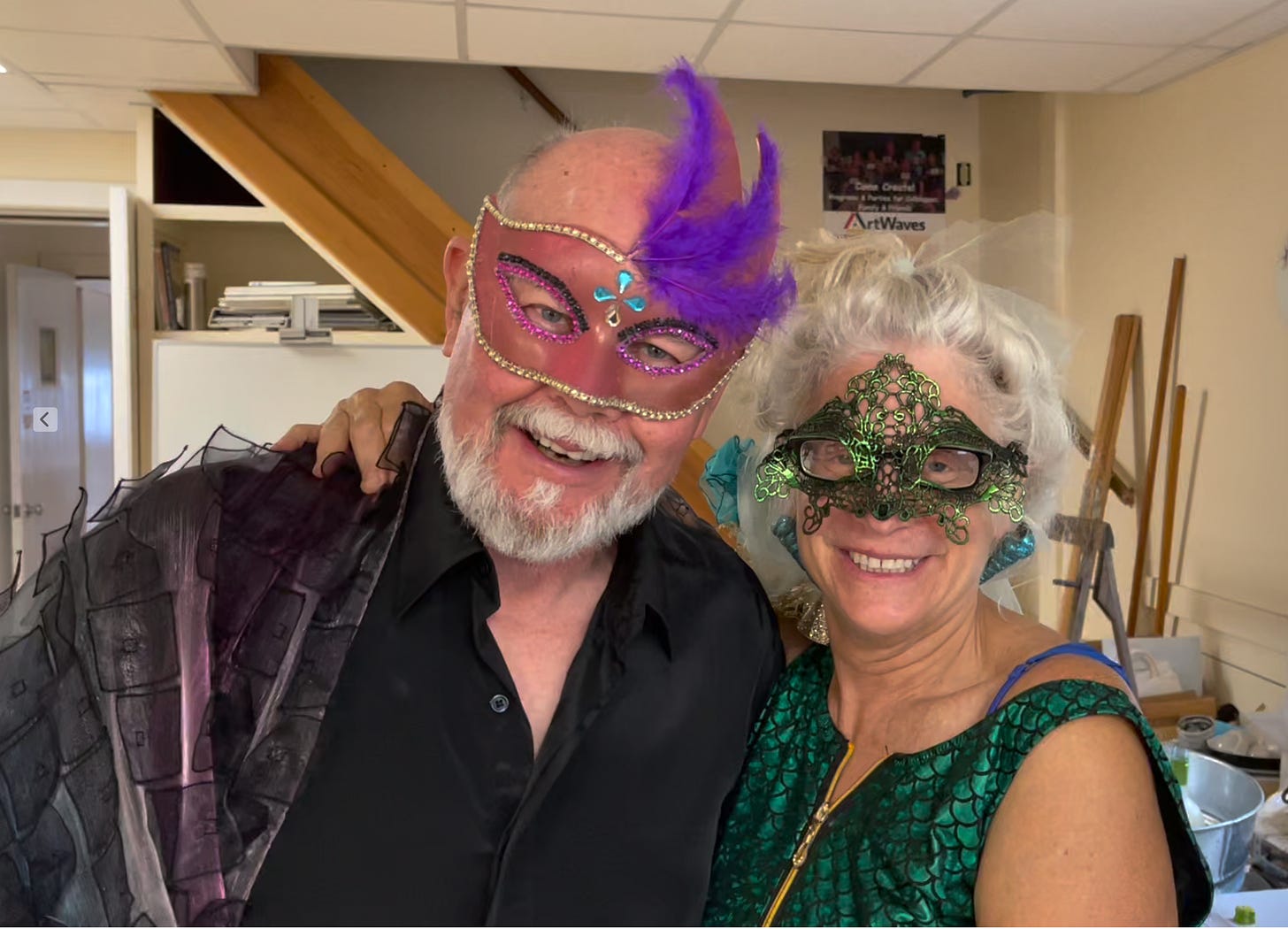 And if they don't have fun? It's likely that Cutler will do everything that she can to make sure that they might. Dressed up as a mermaid for the night's masquerade ball, she corralled attendees to the Darlings' ice cream truck, to photos, and to the silent art auction even as someone called out, "Sold! Nice!" as they celebrated a sale. Nearby, a child sat at a picnic table blowing bubbles while a mother and young-adult daughter stepped into the open air and waved. The little girl waved back.
Nearby, Cutler smiled. Inside the art auction, Program Coordinator Toni Wolfe handed out numbers and explained the rules for the auction, which featured a wide variety of local artists.
ArtWaves began in 2015 when Cutler had an idea for a community arts center. It currently resides on a 1.75 acre campus on Route 102 in Town Hill. The purchase of the property was supported by a local benefactor and Bar Harbor Bank & Trust. The center supports three visual arts studios and a dance studio, offering in-person and online classes.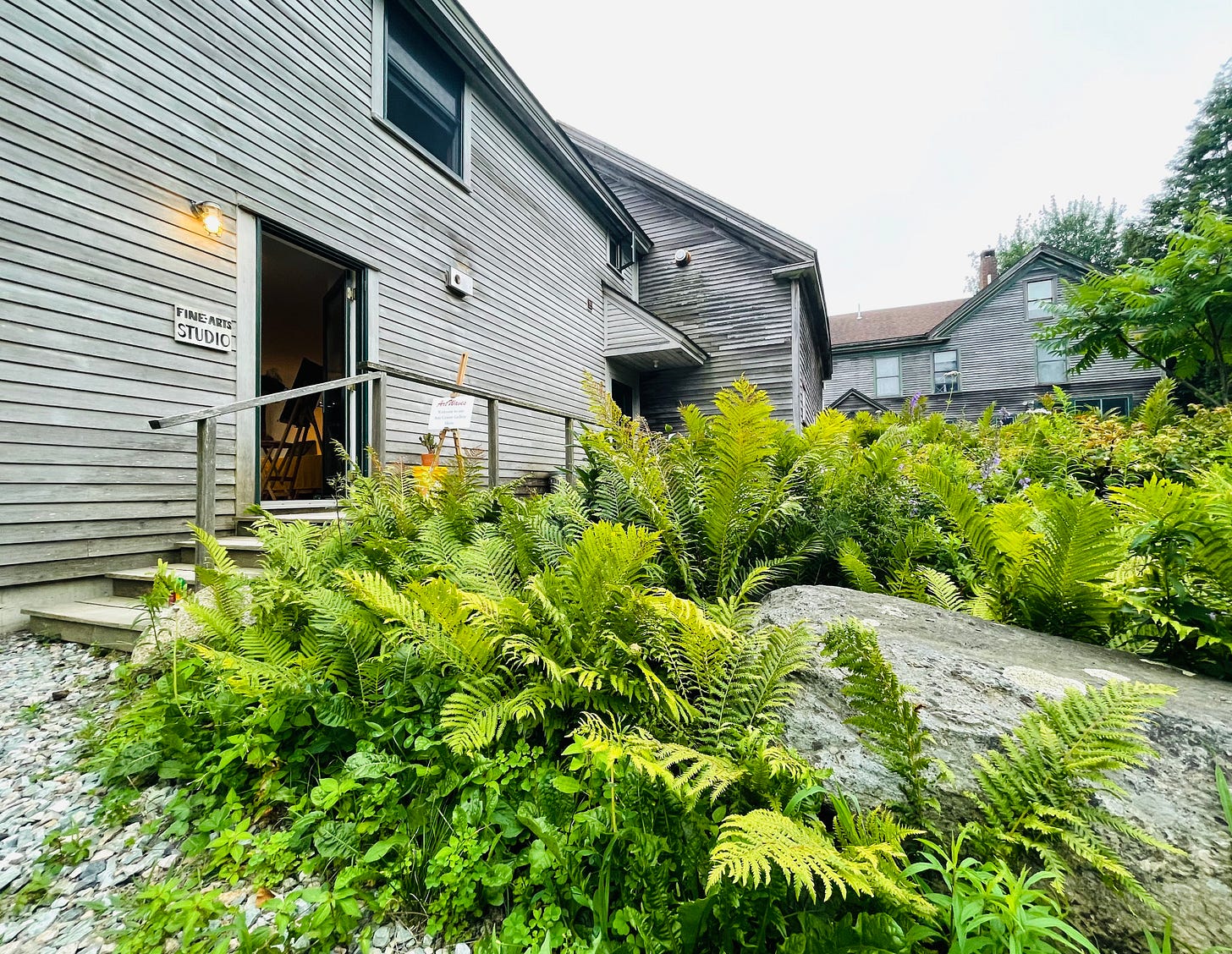 ---
LINKS TO FIND OUT MORE!
Its next Artists' Show and Sell is on August 7th!
To find out more about ArtWaves.
To check out its annual report and strategic plan, click here.
The Americans for the Arts' blog is here.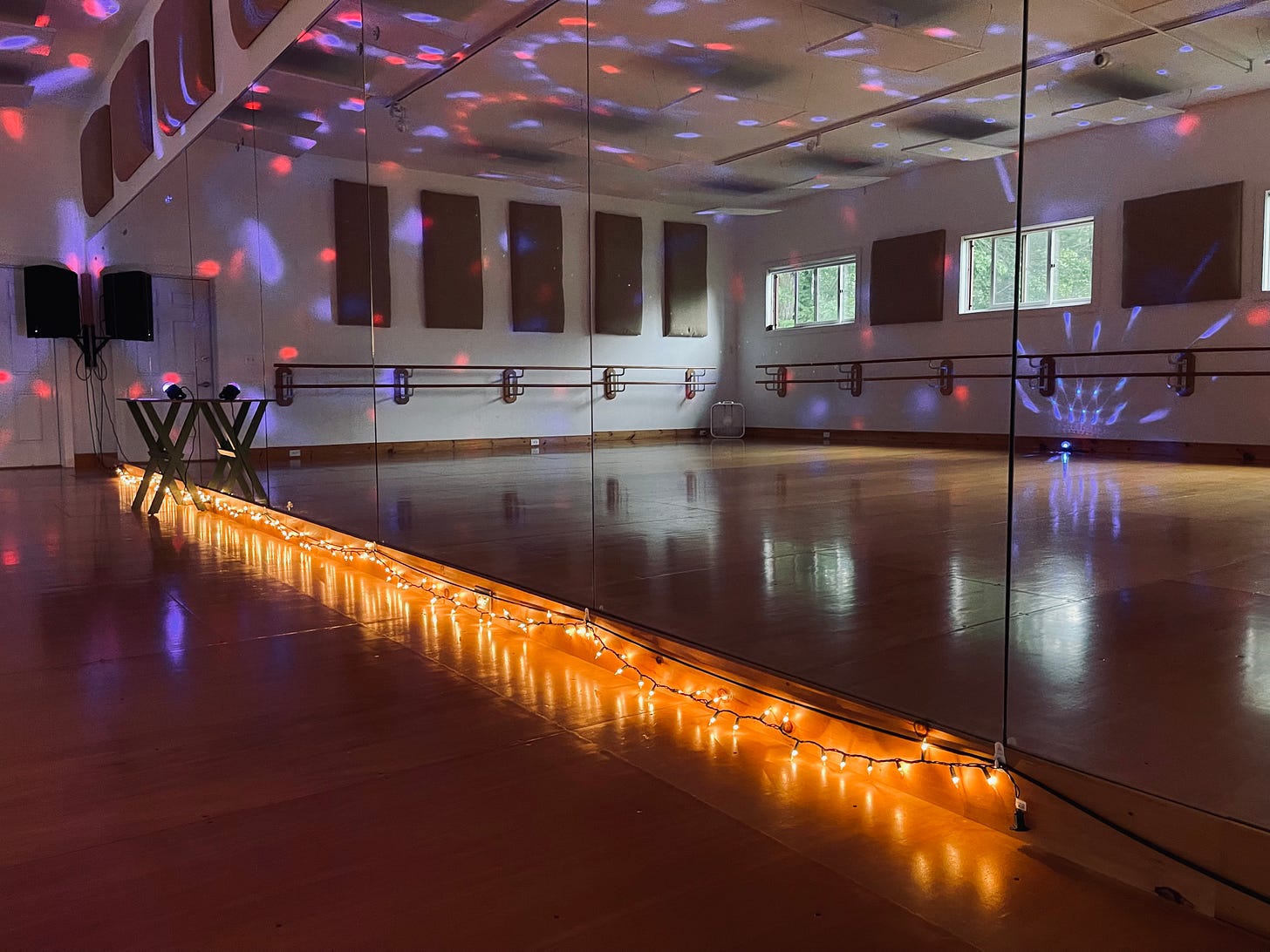 Upcoming classes and events include:
2D Felting Native Plants and Trees – July 23 2022
Creating Your Own Digital Character – Virtual by ZOOM – June/July 2022 (session 6 of 6) (ArtWaves Virtual by ZOOM)
Drawing – Summer Series – July 24 – Worldbuilding
Liviah's Crafternoons – Horse and Animal Drawing
Monday Evening Figure Drawing – Portraits and Costumes
Modern Dance Technique (Teen/Adult) – July 2022 (session 2 of 2)
25 Jul 2022 6:15 PM
Its next Artists' Show and Sell is on August 7th!